If you're planning your first trip to Japan, you're probably wondering which places are the best to visit in Japan for first timers. That's where we can help!
Japan is full of lots of amazing attractions and beautiful scenery among all of its islands.
As a result, it can be pretty difficult to decide what to visit and where to go when you visit for the first time.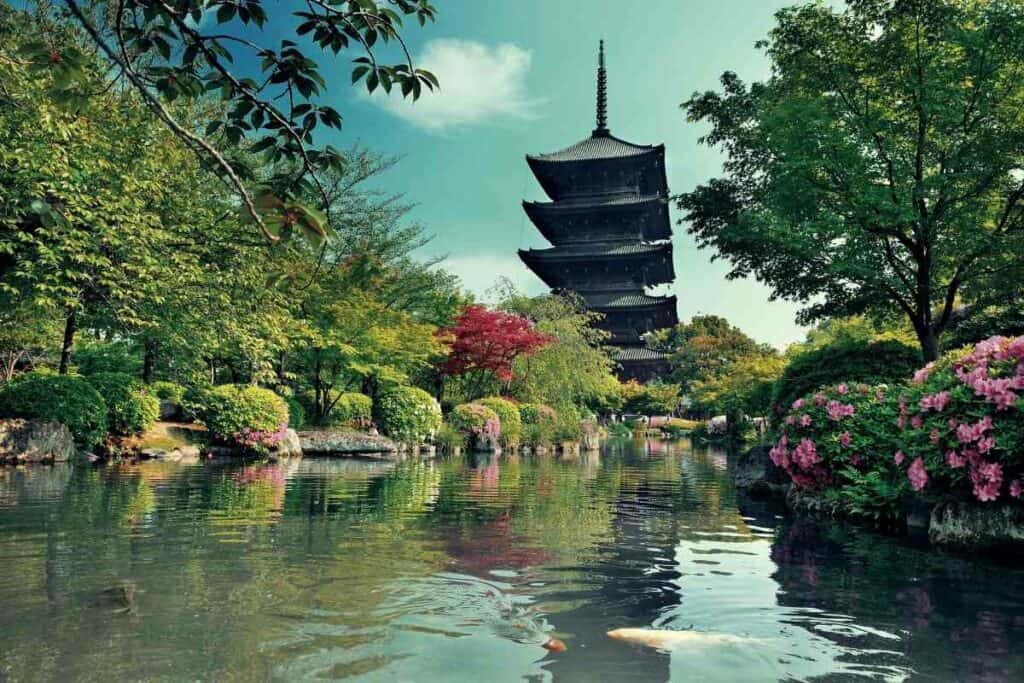 Thankfully, we've used our extensive knowledge of this beautiful country to come up with this 'best places to visit in Japan' for first-timers article.
When all's said and done, no matter where you go in Japan, you're sure not to be disappointed!
Let's take a look at our favorite locations:
The best places to visit in Japan for first-timers – short trips
If you're only going to be in Japan a short while, you definitely won't be able to take in the whole country – unless you're using the bullet Shinkansen trains!
Even still, it's highly unlikely you'll want to spend so much time travelling between cities!
The island of Hokkaido is certainly worth a visit for shorter trips, especially if you're travelling in the winter.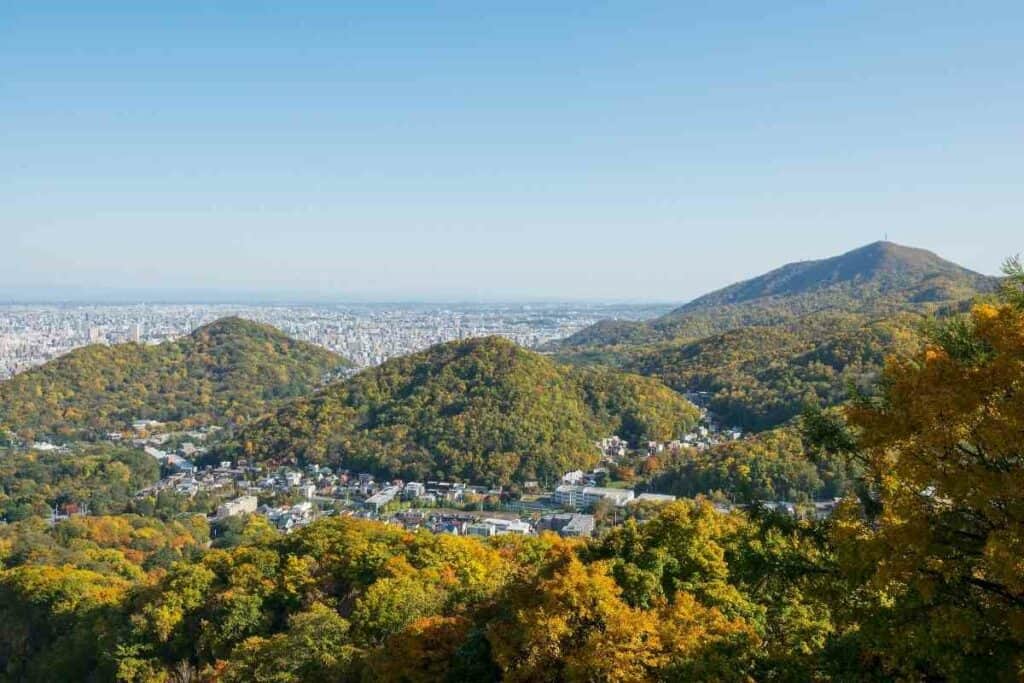 The tropical Okinawa islands are also worth visiting too.
However, since first-timers are probably arriving by airplane to Tokyo, we always advise them to concentrate their travels in areas that surround the capital and other major cities nearby.
Tokyo – Japan's capital city
Tokyo itself has enough for first timers to see when they're there for a short trip and if you're actually staying in the city, short side-trips and excursions are very easy to do.
You could visit Mount Fuji, the iconic international Japanese symbol, or Osaka, the historic city.
Visiting this bustling metropolis is certainly a worthwhile experience.
The city has tons of iconic places to visit and lots of activities that people of all ages will enjoy.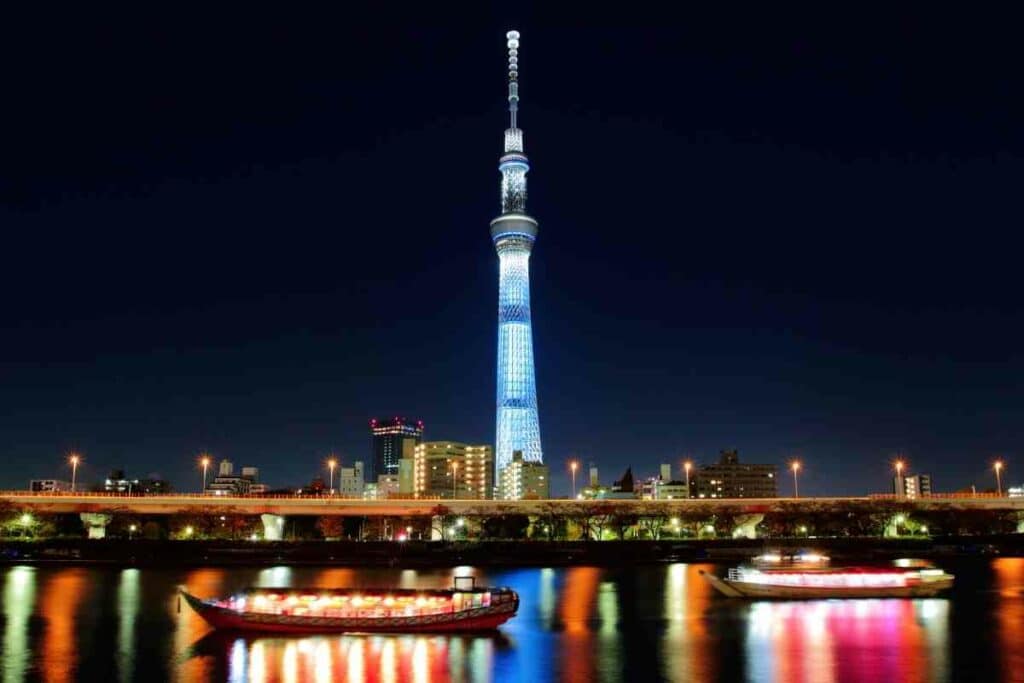 Here are some of the best attractions to see:
The Tokyo Tower – the tallest building in the city
The Tokyo Skytree – the second tallest building in the city (these are both great vantage points to take in the city's skyline)
Senso-ji – Japan's oldest temple. It is also the world's most-visited spiritual location.
Tokyo Disneyland – you could spend a whole day here quite easily!
Universal Studios Japan – you could also spend an entire day here.
The Senso-ji temple is the reason why Asakusa, a village near Tokyo, became a town.
There are ornate statues, charismatic gates, and impressive pagodas with complex architecture.
Obviously, these locations are some of the busiest places in Japan and so might not be preferable for some people.
For anyone looking for a quieter and more relaxing trip, you can visit Japan's unique shopping places and world-class restaurants.
The Shinjuku district is particularly recommended.
The historic city of Osaka
If you are staying in Tokyo for your first visit to Japan, we thoroughly recommend you doing a day trip to historic Osaka.
Here, you can enjoy visiting the beautiful Osaka Castle.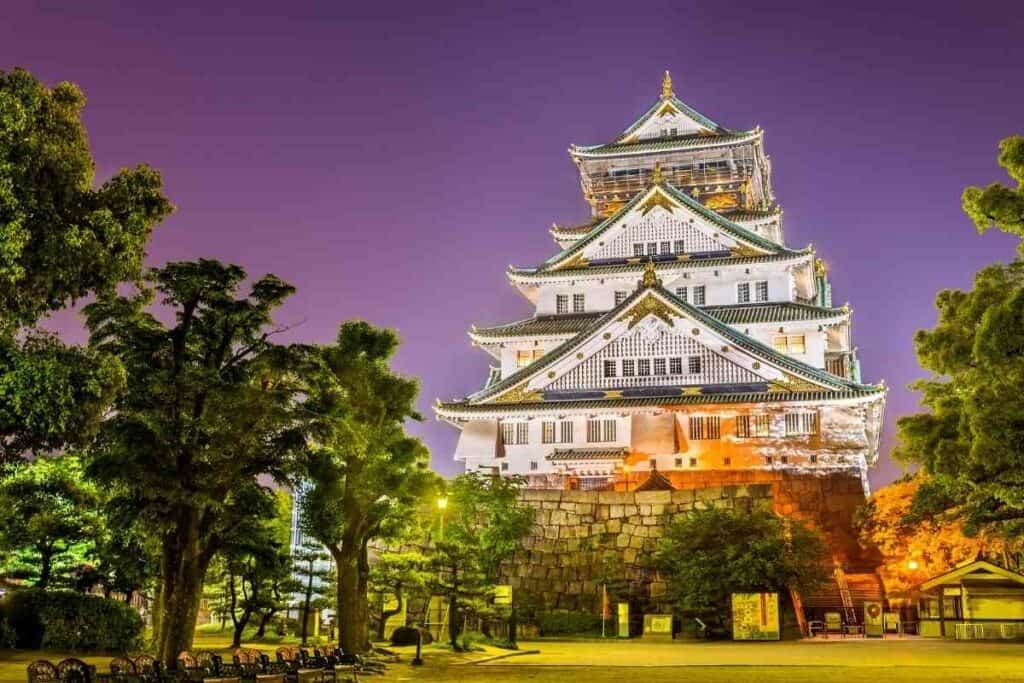 This historic structure has survived numerous natural disasters, wars, and fires.
The castle also has extensive gardens, which are exquisite in springtime when the cherry blossom is in full bloom.
The 16th-century castle towers above these as well as gates and citadels.
Osaka is also home to the Umeda Sky Building. This is an iconic, award-winning building that has spectacular views over the city.
One of the most popular attractions in Osaka is Dotonbori. This runs along the Dotonbori canal and is historically a theater district.
Nowadays, however, it is a popular entertainment and nightlife area.
One of its most prominent features is the Gilco confectionery company's billboard. It is somewhat of an icon of the city.
The best places to visit in Japan for first-timers – longer trips
Kyoto's Arashiyama Bamboo Grove
This is a sight to behold! The Arashiyama Bamboo Grove is an iconic sight.
You can enjoy strolling through the forest paths, experiencing the sunlight as it filters through the bamboo.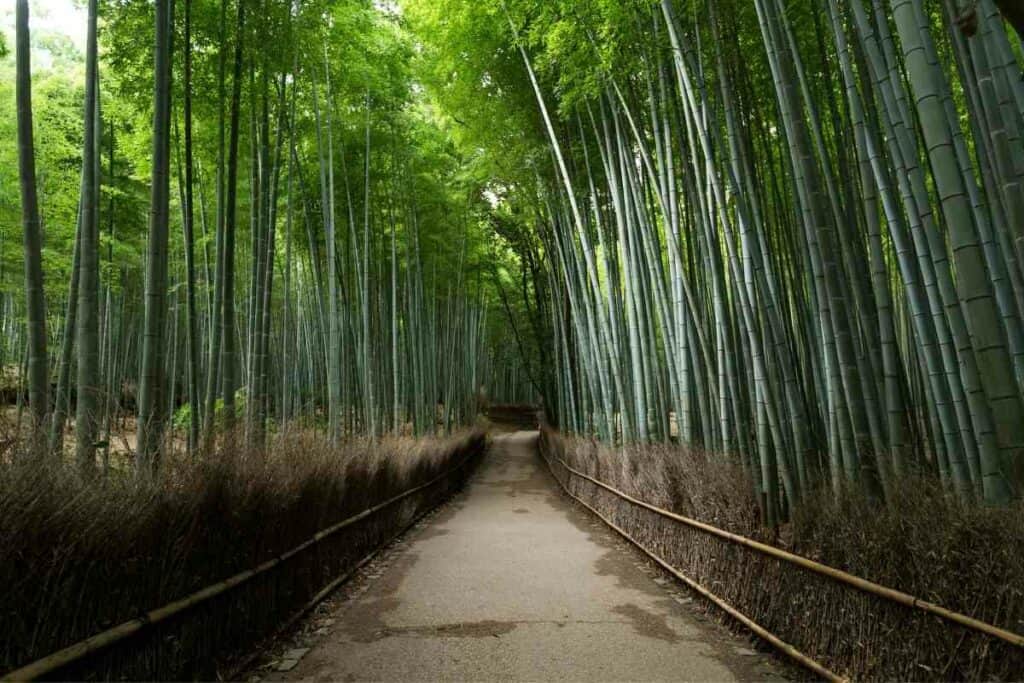 There is also the Nomiya Shrine here, which is revered throughout Japan for safe childbirth and good marriages.
The forest is situated to the west of Kyoto in a village called Sagano. It's a truly magical experience and one that you can't replicate elsewhere.
You could also combine the trip with a visit to the Okochi-Sanso Villa, located at the top of the bamboo grove.
This has magnificent gardens that offer great views of Kyoto. The villa is usually free from large crowds.
When you pay the admission price, you get a free matcha tea in the teahouse.
Miyajima
Miyajima is a little island that is located under an hour away from Hiroshima.
It is famous for its torii gate, a giant, floating gate.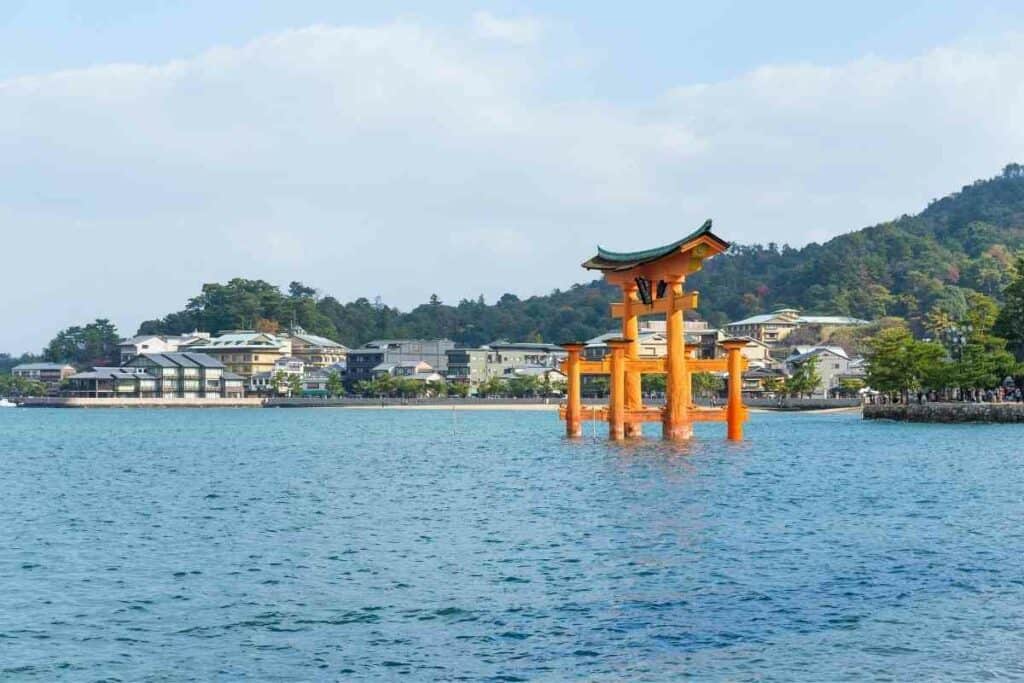 The official name of this island is Itsukushima. However, it's more commonly known as Miyajima, which means "shrine island" in Japanese.
Read next – 5 Best Hotels in Miyajima Island
Like the famous torii gate, the shrine is also built on the water.
This is a romantic setting and is recommended for an overnight stay at one of the ryokans.
During the day, the area is busy with tourists, while at night it is much more peaceful.
Hiroshima
Famous for the atomic bomb in 1945, Hiroshima is much more than that!
It has become a popular tourist destination with many places of interest.
These include:
The Hiroshima Peace Memorial Museum
The Atomic Bomb Dome
Hiroshima Peace Memorial Park
and Hiroshima Castle
There is also a zoological park and a botanical garden.
Another great place to visit in Hiroshima is the Shukkeien Garden. This is one of Japan's most stunning ornate gardens.
It was built in 1619 by Asano Nagaakira and has been named a national treasure. This place is the ideal location to escape from the busy city of Hiroshima.
Mount Fuji
The highest mountain in Japan can be visited and seen from lots of different angles.
Arguably the best place to see and photograph the iconic mountain is the Chureito Pagoda gardens.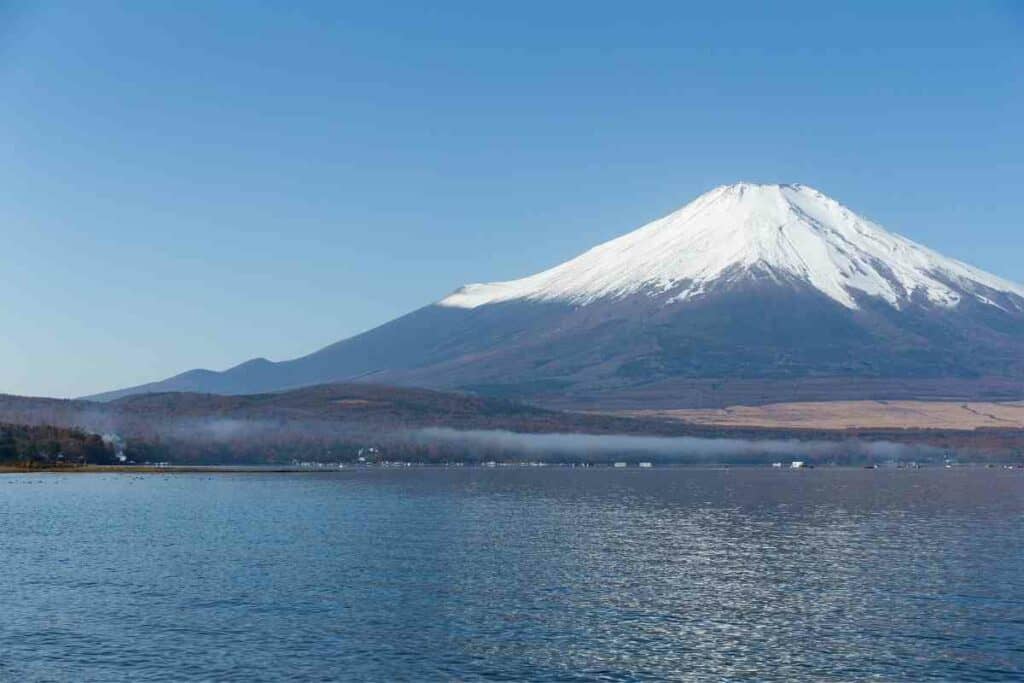 The Chureito Pagoda has five storeys and overlooks both Mount Fuji and Fujiyoshida City.
It belongs to the Arakura Sengen Shrine. It was built in 1963 as a memorial for peace.
The best times to visit are during the springtime when the cherry blossom is out or in the fall, when the colors are beautiful.
Seiganto-ji – the Temple of the Blue Waves
This is a breathtaking Tendai Buddhist temple and a UNESCO World Heritage Site.
It is also part of the Saigoku Kannon Pilgrimage route and is the first of the 33 temples.
Seiganto-ji is also close to Nachi Falls and Nachi Grand Shrine (Kumano Nachi Taisha).
The temple is open every day between 8:30 am and 4:30 pm and never closes.
Kanazawa – Kenrokuen Garden
This is truly a hidden gem in Japan.
Kanazawa is a well-preserved historical site whose name means 'marsh of gold' in English.
The city is home to Kanazawa Castle and Kenrokuen Garden, which is truly unmissable.
The garden is a true focal point in Kanazawa. It was the Maeda family who created it over many hundreds of years.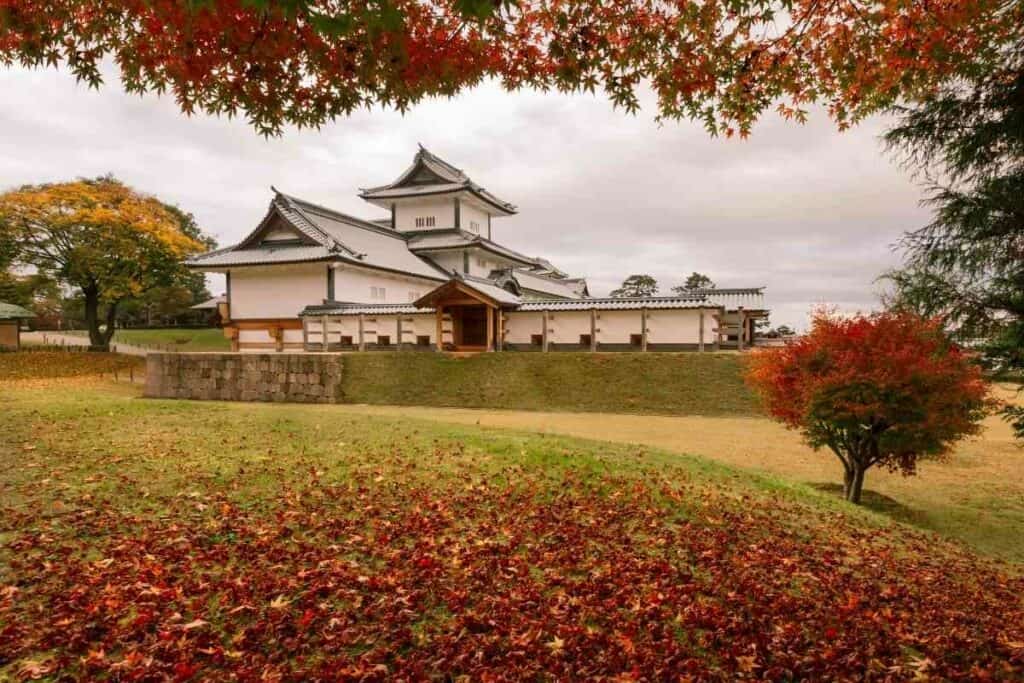 It is one of Japan's best strolling-style landscape gardens. There is something to see no matter the time of year you go.
For example:
The water fountain that is powered naturally and measures 3.5 meters in height
The Seisonkaku villa
The Kotojitoro lantern
Hokuriku – Toyama Bay
This is actually one of the most spectacular sights – not just in Japan, but in the world.
It is a great spot that turns truly medical at nighttime as the firefly squids start to emerge and light up the shore over the bay.
These creatures are bioluminescent and emit blue light with their photophores (light-producing organs).
Toyama Bay is situated in Honshu's Hokuriku region and borders the prefectures of Ishikawa and Toyama.
In the Winter – It is famous for its horizon mirages. You can also see the 3,000-meter Tateyama Mountain range from here too.
Daigo-ji Temple – Kyoto
This temple is one of the most scenic places in Kyoto.
It was founded in 874 and is devoted to Yakushi. The word Daigo means 'ghee' in Japanese, but it is used in the figurative sense to mean the "crème de la crème".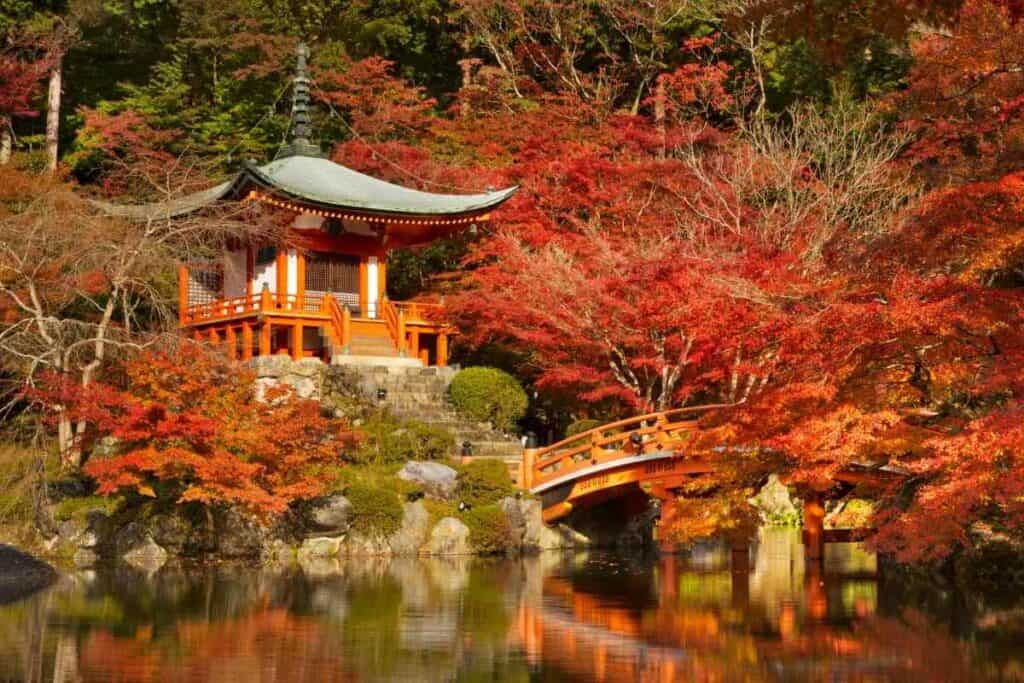 During its existence, it has been burned by many fires, but the buildings were reconstructed or restored.
It was designated a UNESCO World Heritage Site in 1994. It is a beautiful site with a lake and colorful trees.
There are four parts to the temple:
The museum (Reihokan)
The garden and residence (the Sanboin)
The lower complex of the temple (Garan)
The upper complex of the temple (Kami-Daigo)
Shibazakura – fields
Shibazakura is located in the Five Lakes of Fuji area.
It boasts some of Japan's most beautiful scenery.
With Fuji in the background, you have sprawling bright pink fields brightening the landscape.
It really is a sight to treasure.
Sapporo
If you're visiting Japan in winter, you must go to Sapporo.
This is home to Japan's best winter festival, the Snow Festival.
It lasts one week at the beginning of February each year, so you have to be precise about when you visit.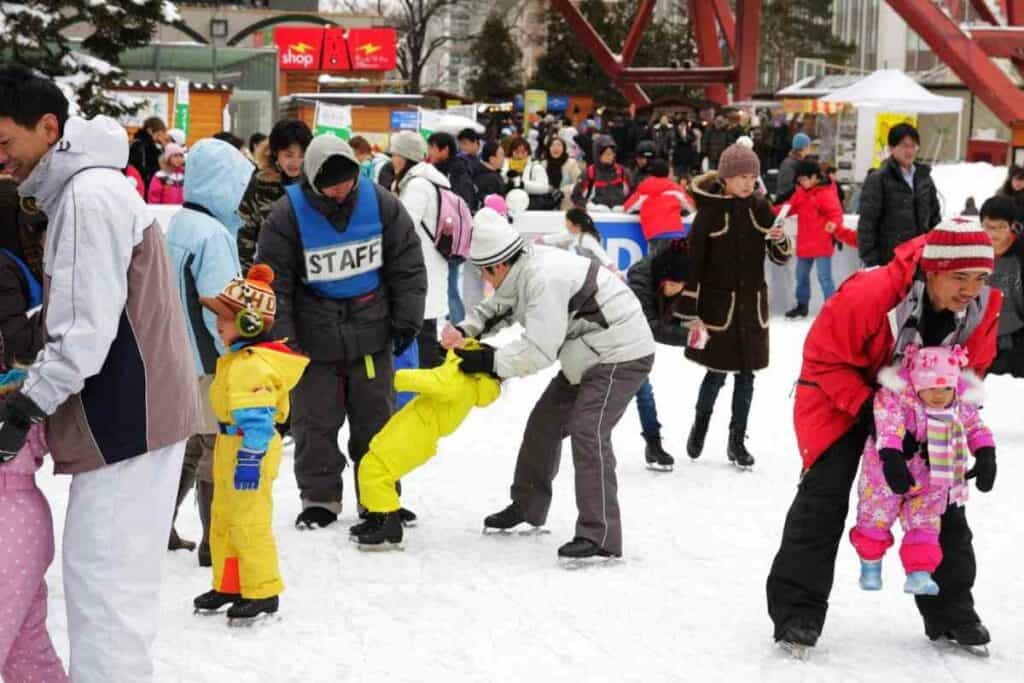 At the Snow Festival, you can see exquisite ice sculptures, do snow rafting and much more.
Shiroi Koibito is another site to visit in Sapporo. This is a famous chocolate factory that's somewhat reminiscent of Willy Wonka's.
It is also a theme part that looks a little bit like a strange Dutch or English village from the 1600s. There is a steam train and a variety of rides.
Enoshima
If you're close to Tokyo, the island of Enoshima is possible to visit for the day.
It's also a popular escape for Tokyo's locals on Sundays.
It is a quaint island that has an observation tower lighthouse, a garden and a shrine.
Fushimi Inari Taisha
If you're a fan of the movie Memoirs of a Geisha, then you'll tant to visit the iconic torii gates that appeared in the blockbuster.
These are a series of torii gates that lead up a hill.
Fushimi Inari Taisha has been in existence since the 8th century as is in Kyoto. There are more than 5000 orange torii.
Nara
Nara is a great travel destination from both Kyoto and Osaka.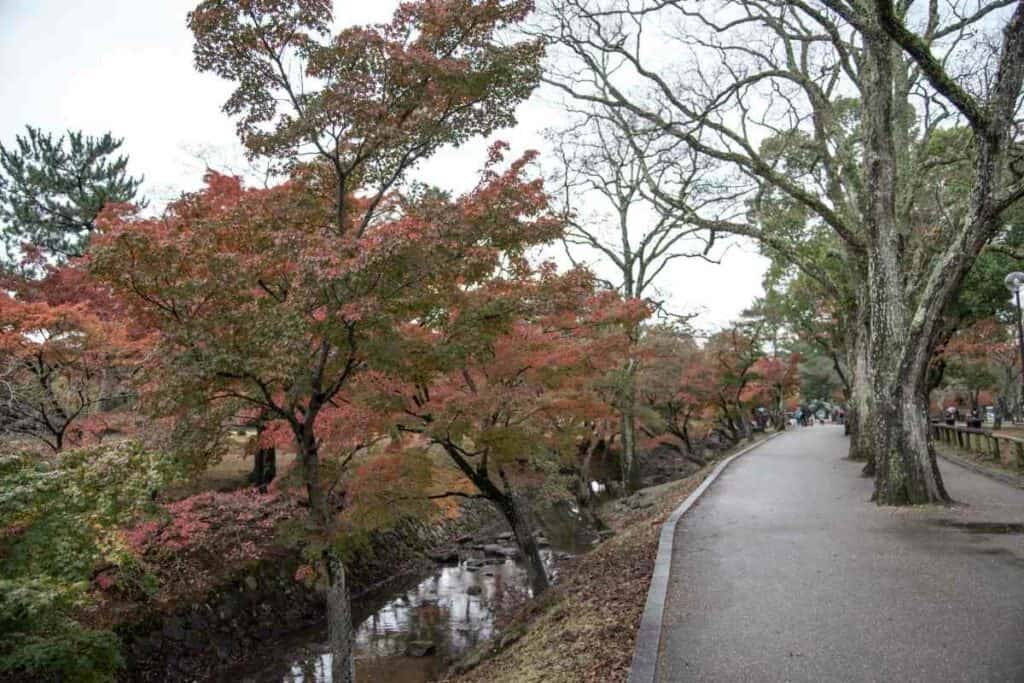 It is home to peaceful temples, a few Shinto shrines, and beautiful cherry blossoms. There is a park at the center that has loads of deer free roaming, which is a great sight.
They also roam areas close to the temples, which is a nice sight too.
One magnificent feature in Nara is Todai-ji, a massive bronze Buddha statue, which is the largest of its kind.
Hakone
The is a relatively small town but one that is exceptionally beautiful with mountains, hot springs and waterways.
Lake Ashi is a prominent attraction that provides relaxing and picturesque scenery. There is also an open-air museum here, which has a great collection of art.
Kobe
Kobe is most famous in the West for its devasting earthquake.
However, there is so much to see and do here. It is also very famous for its beef. You can try Kobe beef with Ramen or another traditional dish.
Overall – Kobe is great for food tourism as there is also lots of great street food and it has its very own Chinatown.
For a little fun, there is also a nice Ferris wheel in the harbor too.
Final thoughts on best places to visit in Japan for fFirst Timers
If you've never been to Japan and are considering visiting or planning your itinerary, it can be difficult to choose the best places to see in the time you have on your trip.  
We've tried to cover all bases here with religions temples and shrines, historic castles, the scenery, and the food.
Essentially, it's a very individual choice and deciding what to visit in Japan for first timers can be daunting!
We hope to have helped you in your itinerary planning – bon voyage!
Also Helpful