Never been to Tokyo? Deciding where to stay when it's your first time can be a tricky choice to make.
The capital city of Japan is jampacked with various unique districts with emblematic entertainment, interesting history, and fascinating culture and traditions.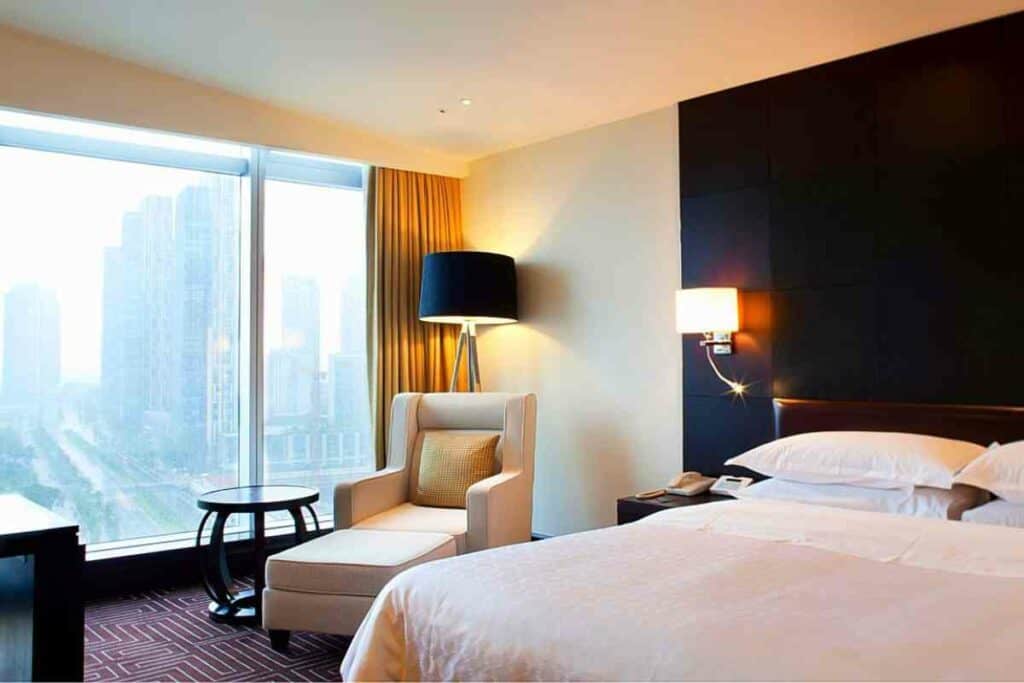 Not to mention the fabulous food, world class transport services and vibrant nightlife!
Here, we will detail the most popular places for first time visitors, but it does depend what type of traveller you are.
Shibuya Excel Hotel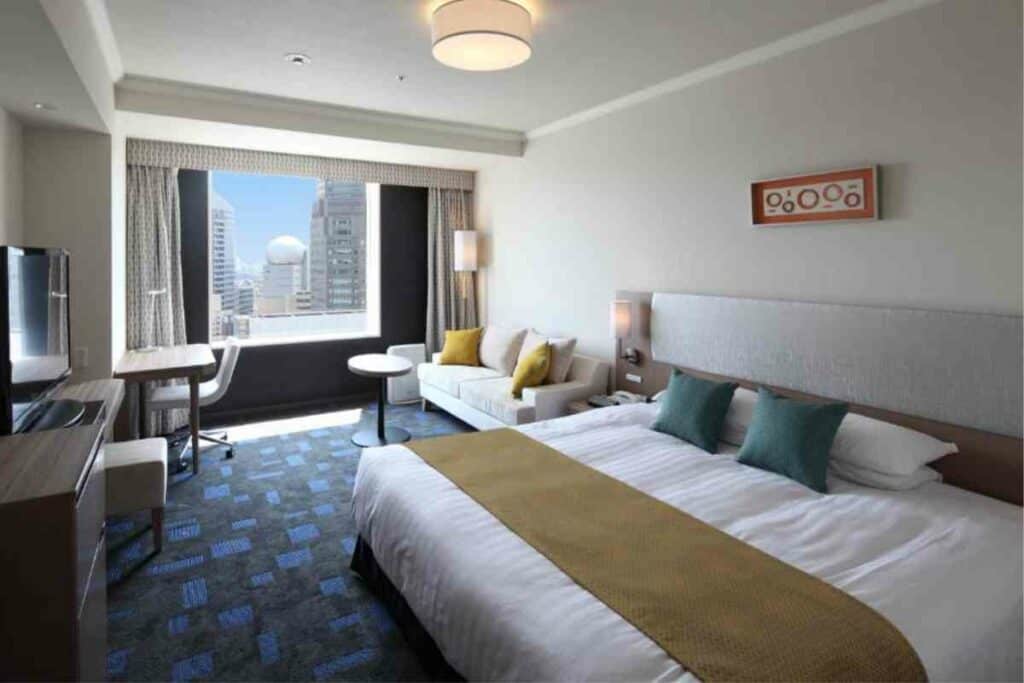 Booking.com: 4-star – 8.4/10 from over 1300 reviews.
Situated in one of the best places to eat in Tokyo, the Shibuya Excel hotel has some of the most exquisite views of the city.
Wake up to Tokyo Skytree, and a distant Mount Fuji on clear days in the West, while spotting which of the various restaurants you will visit during your stay.
Stations for both metro and train are within minutes of the hotel itself, making it an ideal place to stay as a central location, if you wish to explore more of Tokyo and are unfamiliar with the city. It would be difficult to get lost from stations to hotel, and vice versa, when they are simply across the road.
With a labyrinthine set of underground foodie venues; traditional smoky bars which feel like a trip back in time; as well as some local tourist attractions, Shibuya ward's Excel Hotel is one to beat for first time visitors. It is considered perfect for groups, couples, and solo travellers.
The Gate Hotel: Asakusa Kaminarimon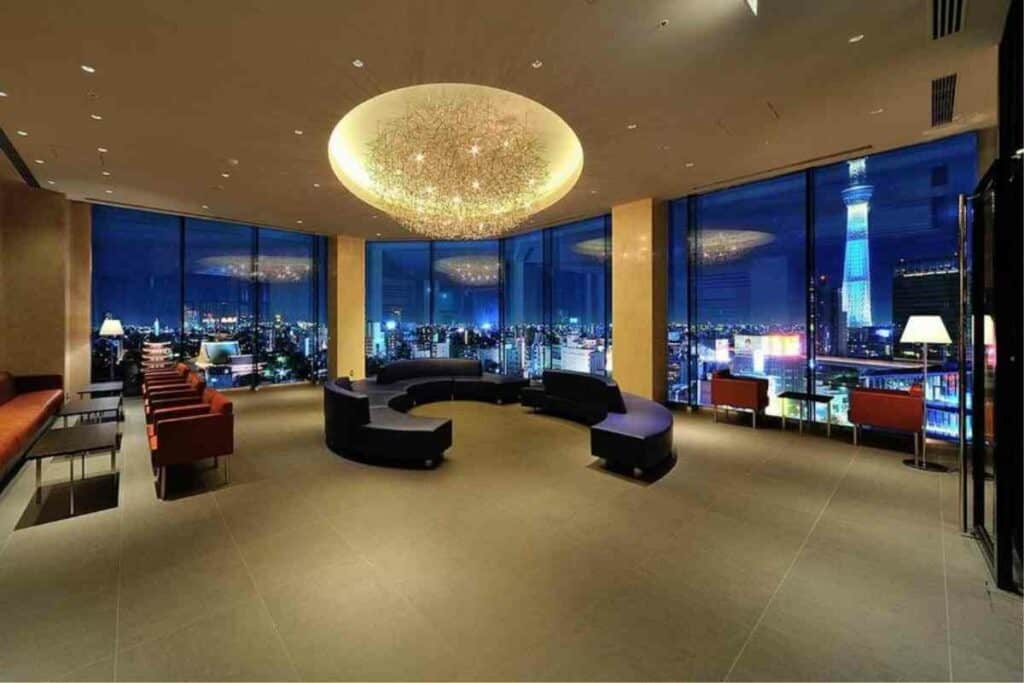 Booking.com: 4-star "Preferred Plus" and a whopping 8.8/10 from over 1700 reviews.
Named for the nearby Kaminarimon Gate of Senso-ji Temple, this hotel also has some spectacular views being so close to ancient architecture.
Located very close to public transport stations, it is another recommended place to stay for first time visitors. Rooms are reasonably priced but larger suitcases can be difficult to store in most, as rooms have smaller storage compartments.
Guests often leave them in the hallway to keep them out of the way. Nevertheless, it is recommended for solo travellers and couples, as well as use for business trips.
Note: The main foyer is oddly on the top floor, which can be quite confusing to get used to.
Mercure Hotel: Ginza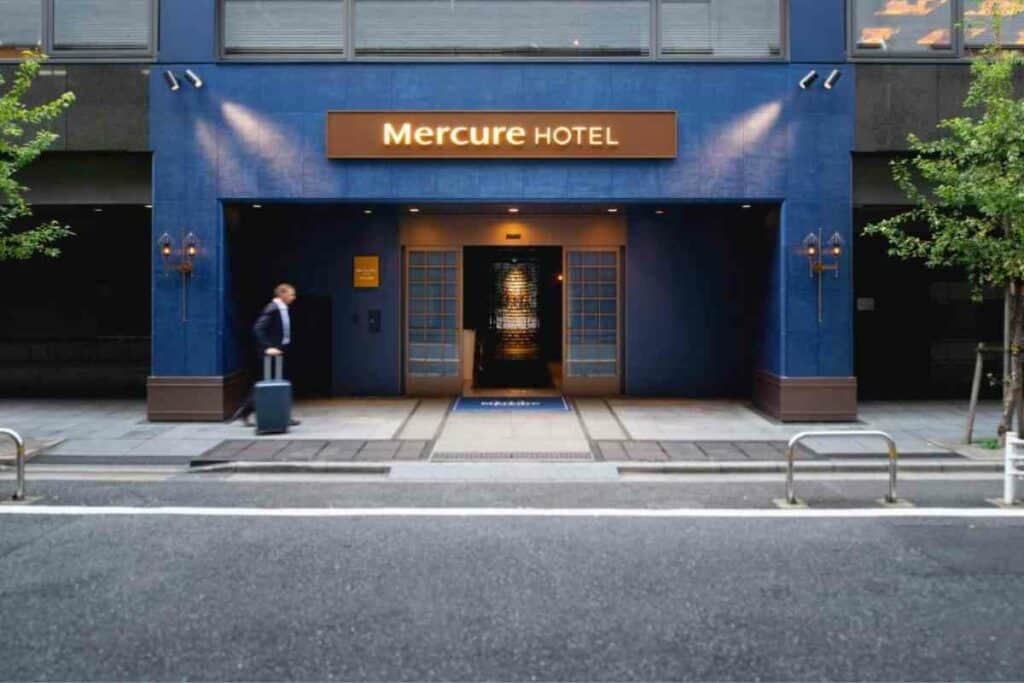 Booking.com: 4-star "Preferred" and 8.4/10 from 700 reviews.
If you aren't travelling on a budget and seek some luxury for your first trip to Tokyo, then look no further than the Mercure Hotel Ginza.
Providing even a concierge service, this hotel is within half a kilometer of the expensive designer boutiques that Ginza is famous for. Pervaded, the streets are also lined with gourmet restaurants with delectable foods from all over the globe.
Although situated in a relatively busy district, the local area to the Mercure is quite tranquil by comparison and surprisingly peaceful at night-time. Its local train station is Tokyo JR and it is around a ten-minute walk from the hotel.
The Prince Park Tower Hotel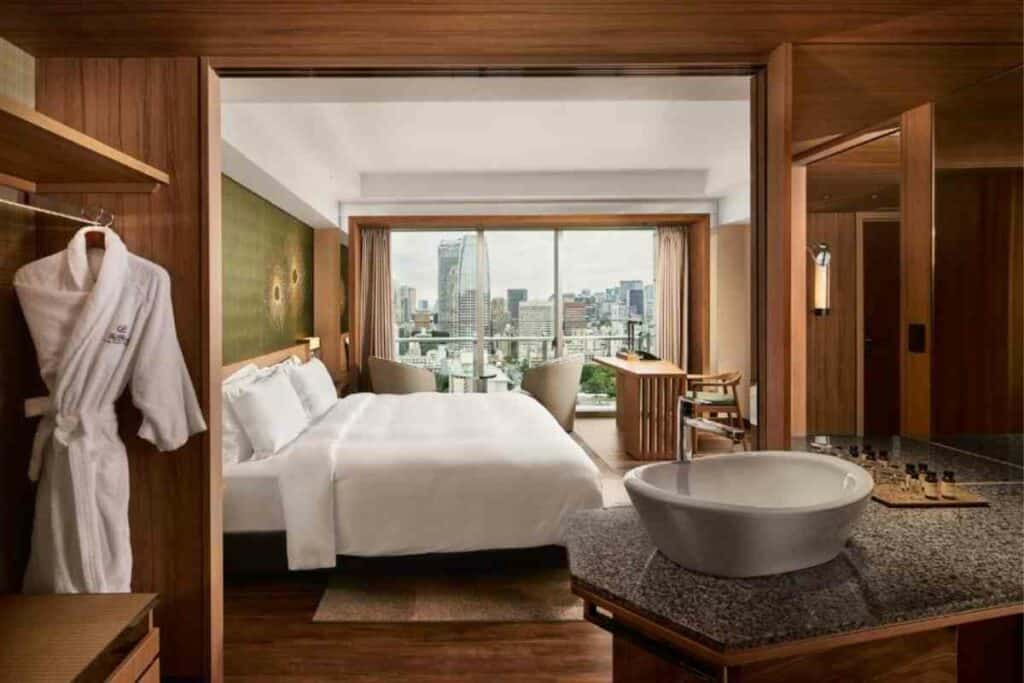 Booking.com: 5-star "Preferred Plus" with 8.9/10 from over 1200 reviews.
Considered to be one of the most stylish places to stay in Tokyo, this hotel boasts views of nearby Tokyo Tower – famously similar to Paris' Eiffel Tower – and Zenko-ji temple.
Especially perfect for art lovers, this hotel is steeped in a multitude of paintings and murals. Additionally, walking through the hotel is akin to taking a stroll through a gallery.
Many rooms are titled 'Art Rooms' and these can be specifically requested. From here, get the train, metro or even monorail as all three are within 5 minutes' walk.  
Key Fact: One of the hotel's entrances is located on the 4th floor. It can be accessed via escalators, but the walkway can be a little confusing.
Yokohama Bay Hotel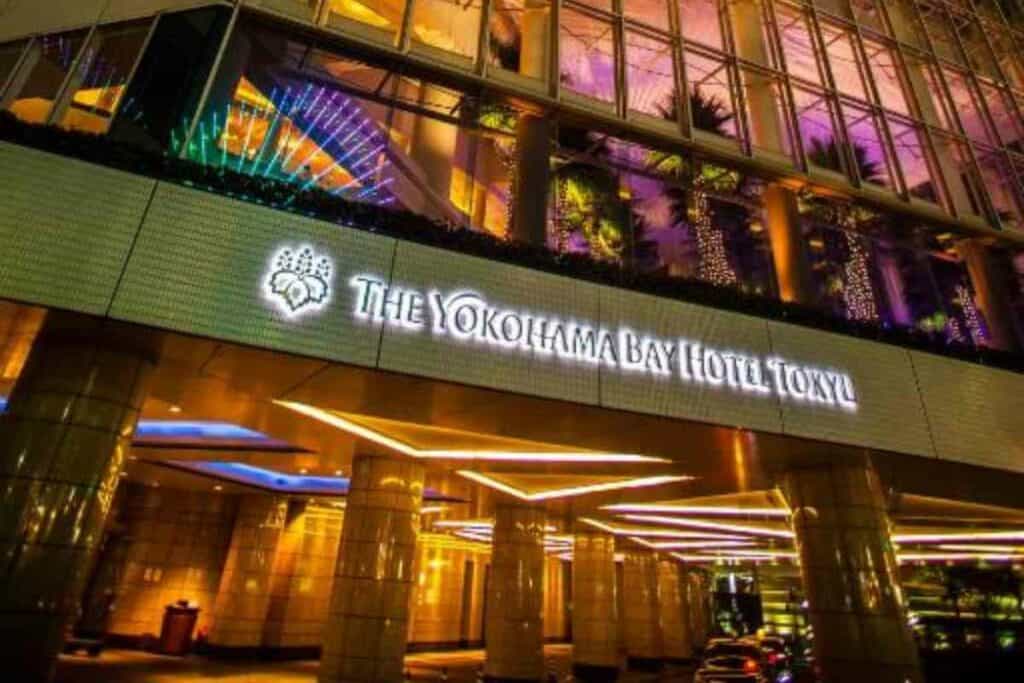 Booking.com: 5-star with 8.9/10 from over 1100 reviews.
If your plan is to tour greater Tokyo and avoid the central city, then Yokohama Bay Hotel might be the place for you.
Offering spacious rooms with huge balconies, panoramic views of the bay, and a nightly colossal Ferris wheel lightshow, you won't be at a loss for things to do, nor will you be too far from central Tokyo. The capital is just a thirty-minute train ride away.
Both metro and train are within ten-minutes' walk or less from the hotel, along with local convenience stores close by. Beginning as a quaint little fishing village, Yokohama is now one of Japan's largest cities neighbouring the capital.
Dormy Inn Premium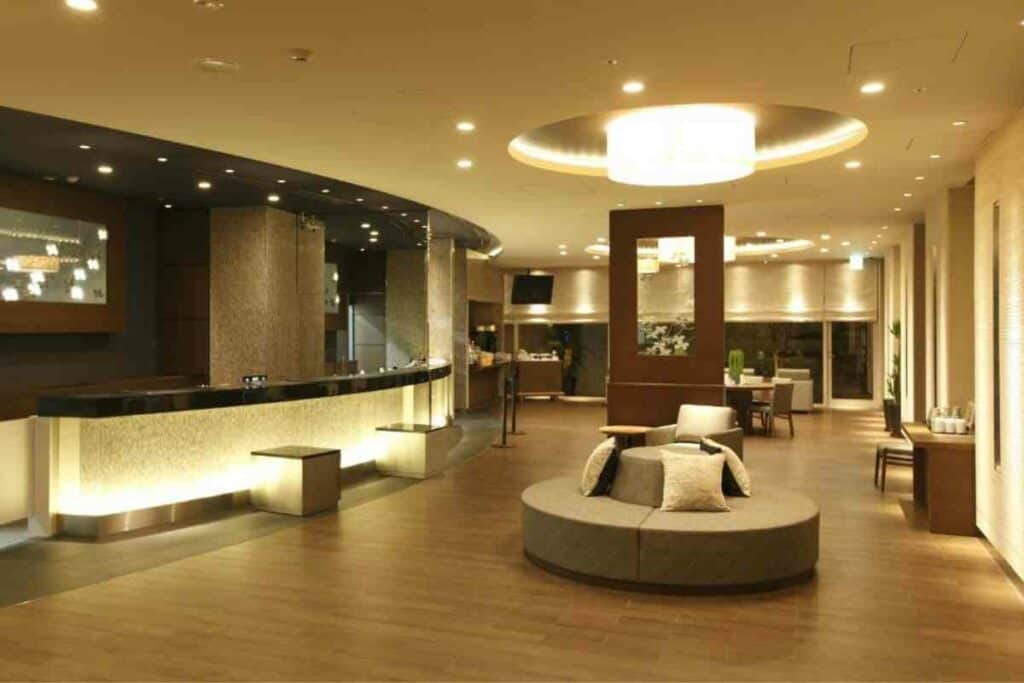 Booking.com: 3-star "Preferred" and 8.5/10 from over 1200 reviews.
If you're planning to visit Tokyo on a budget, traveling either solo or as part of a couple, then this recently renovated inn close to Akihabara's Electric town, might be the perfect place to stay.
A little further out from the center of the capital, this inn has easy access to both metro and train services and is conveniently located in a quite little street.
Although close to train lines, there is very little noise due to top quality insulation in the building. Also convenient is the free, onsite open-air onsen. If it is your first time, then you will be glad to read that the inn also cooks western-style breakfasts to give you that taste of home.
Shiba Park Hotel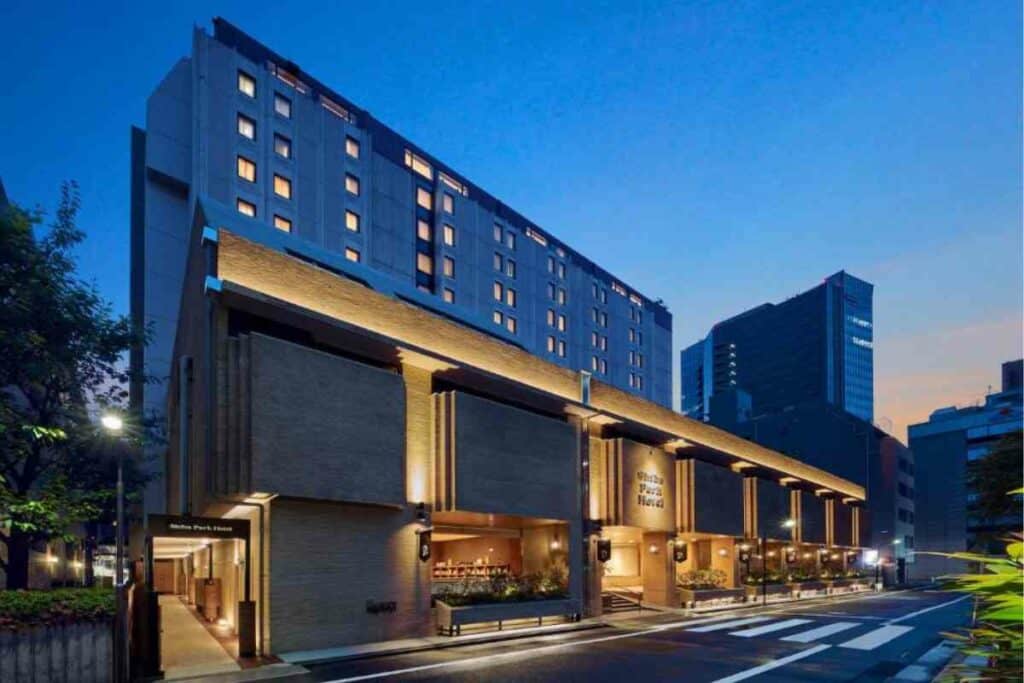 Booking.com: 4-star "Preferred" and 8.6/10 from over 700 reviews.
Just two minutes from one subway, and four minutes from another, the Shiba Park hotel is also conveniently priced and located within three miles of Tokyo's center.
On the quieter side, it is a great place to stay for solo travelers and couples, but a fabulous place for first time visitors who would rather return to accommodation away from all the business of city life.
Its modern décor is fused with elements of traditional Japanese kimono fabrics, and the buffet breakfasts feature both Japanese and Western options.
Note: With very little going on in the evenings around the hotel, this place provides one of the quietest stays you could ask for.    
Advice for First Time Visitors
Each ward of the city can take an entire day to explore, so plan your days carefully.
A central hub for the region of Tohoku, no matter where you stay in the city (if it's close to a train station) you will be able to travel almost anywhere.
Being a city, there are many people who do speak English, though it would be prudent to learn some common phrases.
Get a Japanese Rail Pass – this is very reasonably priced and gives you all access.
All above recommended places to stay for first time visitors are close to JR train stations, mini marts like 7-11s and all hotels have Wi-Fi access.
Get yourself some mobile data to use when exploring the streets to make sure you don't get lost.
Work around your own budget and plans, but you will need at least two weeks to explore Tokyo.
Final Thoughts
There are literally thousands of hotels to choose from in the capital city of Tokyo.
Depending on your wishes, needs, and preferences, there is a perfect place for everyone. No matter where you decide to stay, you will be sure to enjoy your first time in The Land of the Rising Sun.