Japanese beauty brands are some of the best in the world, with aesthetics that include everything from mega-watt glamor to sheer natural beauty.
With rich pigments, technical design, and outstanding manufacturing quality, it's no surprise that Japanese brands are part of the armory of anyone serious about looking good.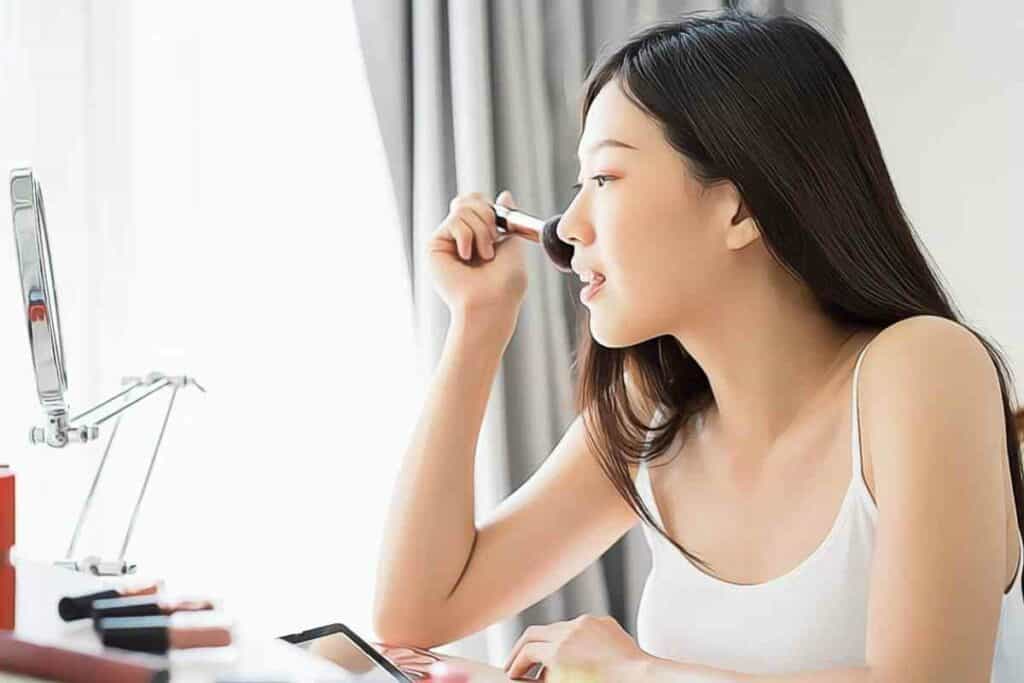 In This Article – We share some great Japanese makeup brushes from some of the world's leading cosmetics brands.
The 5 best Japanese makeup brushes
Brushes from these 5 leading cosmetics companies are used by makeup artists in film and television as well as beauty enthusiasts from around the world.
11/21/2023 03:08 am GMT
Here are Japanese brands to buy your next makeup brush from. 
1. Shiseido Company, Limited 株式会社資生堂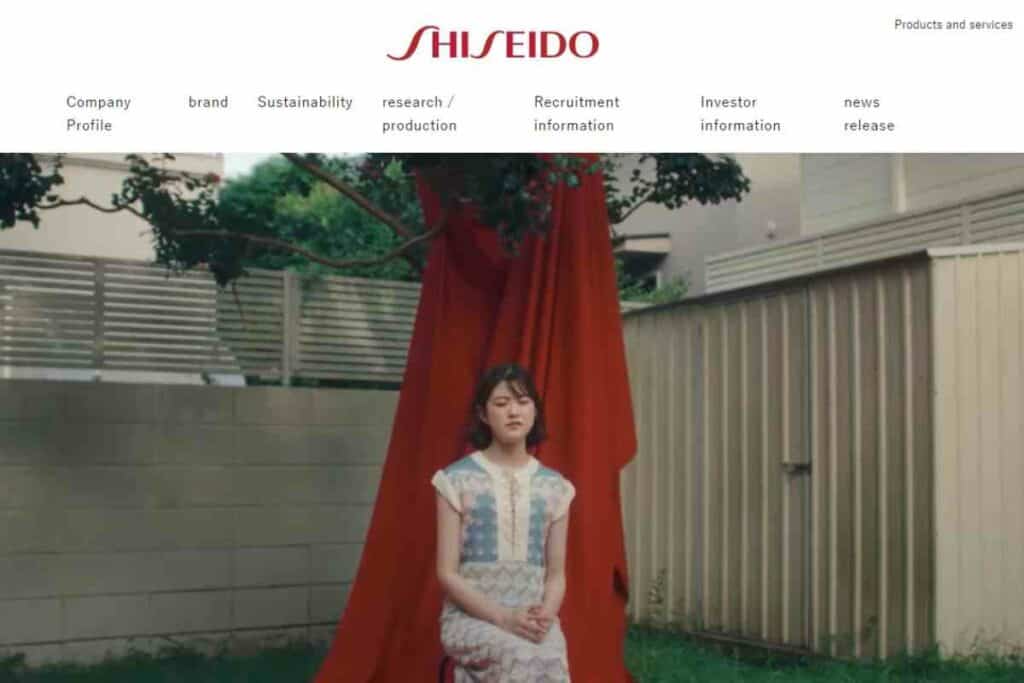 Shiseido is a world-famous Japanese cosmetics conglomerate with brands and subsidiaries all over the world.
It is renowned for the quality and range of its makeup brushes.
This luxury brand is the world's fifth-largest makeup company and is found in department stores like:
Bloomingdales
Saks Fifth Avenue
Harrods
and Le Bon Marché
The name Shiseido is derived from a Chinese proverb about the live-giving virtues of the earth.
About Shiseido
Shiseido started as a pharmacy, owned by Arinobu Fukuhara, who has been the head pharmacist of the Imperial Navy in Japan.
Fukuhara visited the United States and turned his business into a popular restaurant business selling ice cream and sodas. 
Headquarters 
Chūō, Tokyo, Japan
Founded
1872
Founder
Arinobu Fukuhara
Products
Skincare products
Body care products
Hair care products
Cosmetics
Perfumes
Makeup tools
URL
corp.shiseido.com/jp/
Social Media
www.instagram.com/shiseido/
The business passed to his son Shinzo Fukuhara, who made the transition to selling cosmetics in Shiseido stores.
The first makeup product sold was a multicolored face powder and brush set, sold in 1917.
The company's advertising and cosmetics consistently pushed Western beauty standards, rather than traditional Japanese ideals.
Following World War II, Shiseido developed the De Luxe, a luxury cosmetics line.
From the 1950s onwards, the company began expanding into America and Europe.
Flat Top Kabuki Hexagon Face Blush
The diamond-shaped design is novel and beautiful in appearance, which is very easy to grasp. At the same time, it comes with a protective cover to prevent the brush head from being contaminated with external dust.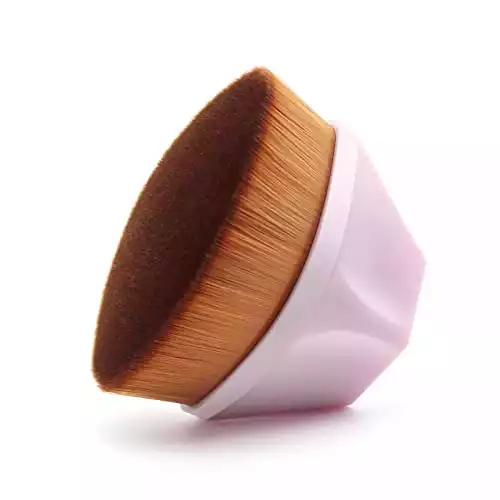 We earn a commission if you make a purchase, at no additional cost to you. Thanks!
Are Shiseido makeup brushes worth it?
Shiseido makeup brushes are a great investment for someone serious about the technical application of makeup.
Famous makeup artists like Lottie Stannard and Pony (Park Hye-min) rely on these brushes to create high-octane and glamorous red carpet looks.
Shiseido produces a comprehensive range of makeup brushes, including:
Shiseido powder bruises
Shiseido blusher brushes
Shiseido eyeshadow brushes
Shiseido lip brushes
Shiseido concealer brushes
Shiseido eye lining brushes
Shiedo face brushes 
Contemporary Shiseido brushes take their inspiration from Japan's traditional dramatic 'kumadori' makeup.
They have signature black and red coloring and are generally soft-bristled, with great density and precision tapering women love. 
2. Koh Gen Do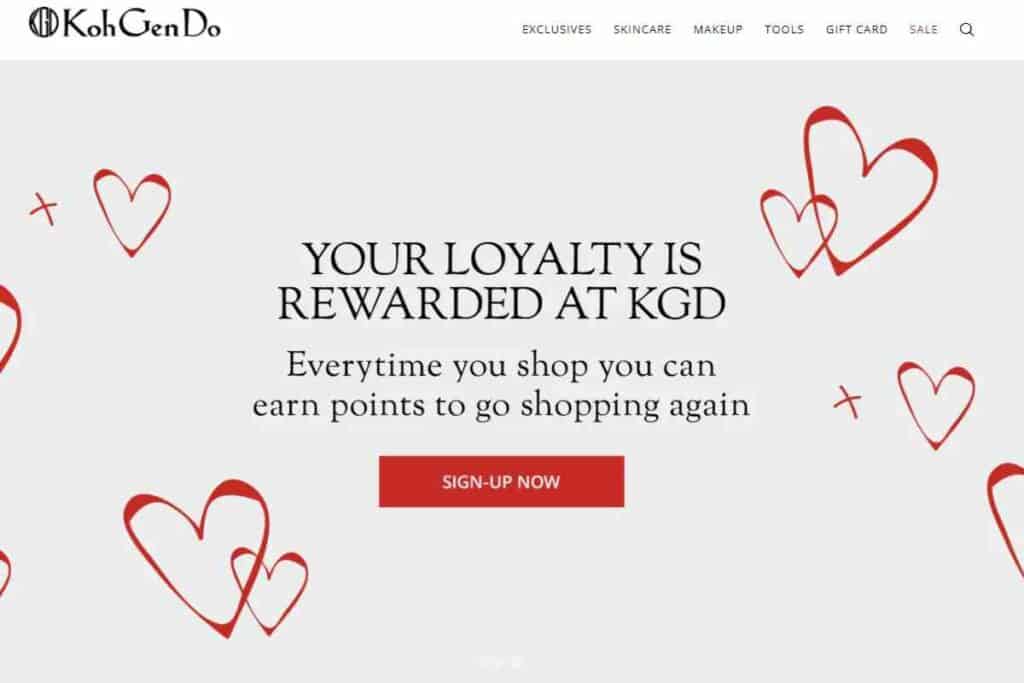 Koh Gen Do is a makeup brand that has forged its reputation on movie sets around the world.
This brand combines great cosmetics with natural skincare expertise to nourish and revive your skin.
Along with its expertise in botanicals and makeup, the company's makeup brushes and tools have a great following which includes celebrities like:
Angelina Jolie
Jessica Alba
and Blake Lively
About Koh Gen Do
Koh Gen Do was founded in the 1980s by Ai Saotome, who was a successful Japanese actress.
Saotome found continuously wearing makeup on film sets stressed and irritated her skin, so she began to develop skincare and cosmetic products that were healing, based on traditional Japanese skin and body care.
Headquarters 
Dupont, Washington, United States
Founded
1986
Founder
Ai Saotome
Products
Skincare products
Hair care products
Cosmetics
Makeup tools
URL
kohgendocosmetics.com
Social Media
www.instagram.com/kohgendo/
Saotome's Koh Gen Do cosmetics are developed to keep your skin healthy and are free from fragrances, mineral oil, and synthetic pigments.
One of the company's most successful products is its Moisture Foundation, which comes in a signature red tube.
Koh Gen Do is award-winning and has multiple outlets in America and Southeast Asia.
Best makeup brush from Koh Gen Do
Koh Gen Do brushes are perfect for liquid, cream, and powder foundations.
Here is one of the best in the business.
Koh Gen Do Liquid Brush
The brand remains a favorite among professional makeup artists and can be found regularly on the sets of blockbuster movies.

We earn a commission if you make a purchase, at no additional cost to you. Thanks!
Why Koh Gen Do makeup brushes?
Koh Gen Do makeup tools deliver professional-quality results.
Koh Gen Do products have been used on over 950 film and TV sets including:
The Tourist
The Intern
and American Hustle
Koh Gen Do brushes are particularly rated for their softness and streak-free finish.
The company produces the following brushes:
Koh Gen Do concealer brush
Koh Gen Do powder brush
Koh Gen Do buff brush
Koh Gen Do fan brush
Koh Gen Do foundation brush
Koh Gen Do perfect foundation 
All brushes have the signature gloss-red handle and soft superior-grade antibacterial bristles. 
3. Shu Uemura 植村 秀
Shu Uemura is a legendary cosmetics brand that is named after iconic makeup artist, Uemura Shū.
This Tokyo-based brand, now owned by L'Oreal, is one of the world's premium beauty brands, with products that span skin, hair, and body care.
Shu Uemura's professional quality products include makeup brushes that are inspired by makeup used in the traditional Kabuki theater of Japan.
About Shu Uemura 
Shu Uemura was a Tokyo native who trained as a makeup artist in his teens. At the time he trained, he was the only male student in his class.
He built his career working on film and television sets which included the film Joe Butterfly (1957), None but the Brave (1965), and notably transforming Shirley MacLaine into a Japanese woman for My Geisha (1962).
Headquarters 
Minami-Aoyama, Minato-ku, Tokyo, Japan
Founded
1960
Founder
Shu Uemura
Products
Skincare products
Body care products
Hair care products
Cosmetics
Perfumes
Makeup tools
URL
www.shuuemura-usa.com
Social Media
www.instagram.com/shuuemura/
The Shu Uemura makeup company was launched from Uemura Shu's Holywood success.
His first product, a cleansing oil, was sold in 1960. The company's philosophy was that skin health was the priority when developing cosmetics.
Uemura's approach to makeup was always to enhance the natural beauty of the subject, rather than creating something artificial. 
In 1964 – Shu Uemura opened a makeup school, followed by a boutique in Tokyo in 1967. The company was formerly named Shu Uemura Cosmetics in 1983.
Uemura bridged the Japanese and Western cosmetics markets expertly with products and an aesthetic that had dual appeal.
In 2004, three years before his death, Uemura sold a controlling stake in his company to L'Oréal.
The company has since undergone global expansion but remains true to its Japanese founder with innovative cosmetics that enhance natural beauty.
Top makeup brush from Shu Uemura
Shu Uemura's 'Petal' range of foundation brushes is a great buy for anyone serious about beauty.
Here is a great Shu Uemura foundation brush that is well worth buying.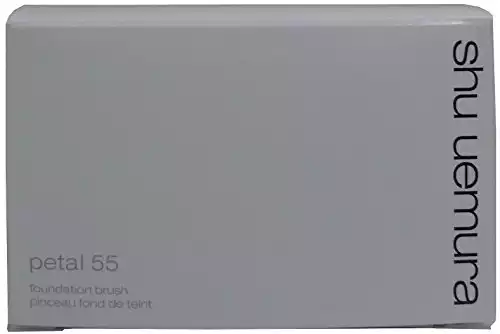 We earn a commission if you make a purchase, at no additional cost to you. Thanks!
Are Shu Uemura makeup brushes good?
Shu Uemura makeup brushes are some of the best in the industry and are championed by professional makeup artists and beauty editors.
All Shu Uemura brushes are trade-quality and expensive.
They have distinctive designs and engineering and are designed to work as a system to achieve the Shu Uemura look.
The range of brushes include:
Petal 55 foundation brush
Petal 30R foundation brush 
Brush 10
Brush 20
Brush 8 HR
Brush 27
Brush 4F
Brush 5R
You can be confident that applying makeup with these brushes will be soft, gentle, and precisely controlled for consistent color application. 
4. CANMAKE TOKYO キャンメイク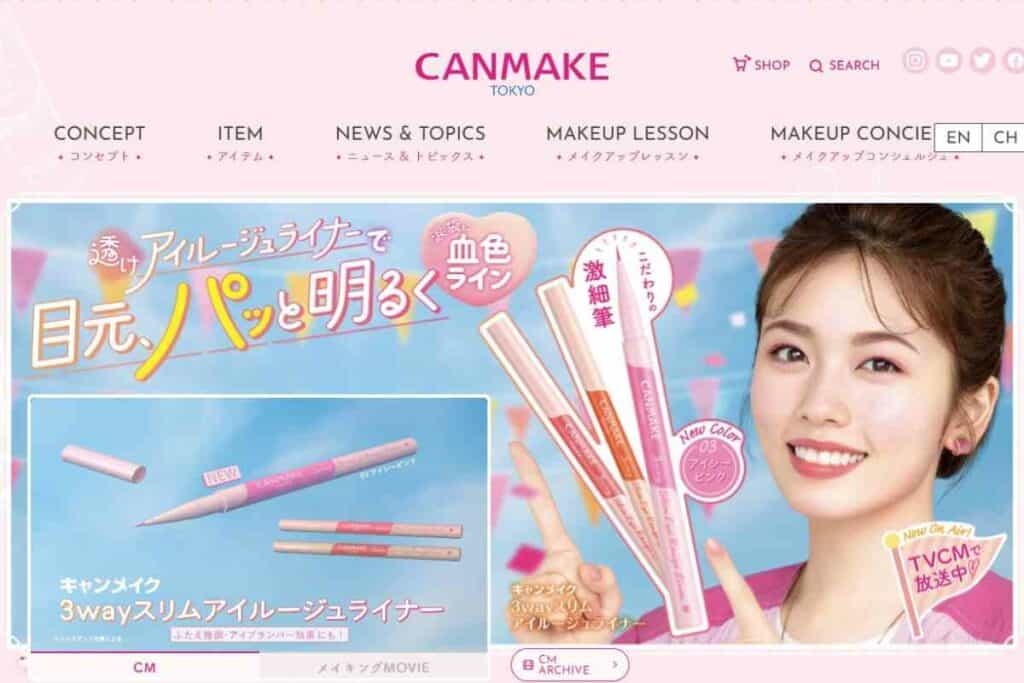 If you are looking for fun and frothy makeup that is perfect for the Kawaii princess look, CANMAKE is the Japanese cosmetics brand for you.
This great-value drugstore makeup brand is known for its pretty products and cute packaging.
The tools and product attract not only teenagers but beauty industry pros, including the actress, model, and influencer Lena Fujii. 
About CANMAKE 
CANMAKE cosmetics was founded in 1985 by IDA Laboratories, a Japanese company that makes a wide range of health and beauty products.
CANMAKE makeup products were designed to be good quality but affordable, which has led to them having an extremely wide appeal.
Headquarters 
Shinjuku, Tokyo, Japan
Founded
1985
Founder
IDA Laboratories
Products
Cosmetics
Makeup tools
URL
www.canmake.com
Social Media
www.instagram.com/canmaketokyo
The brand is popular throughout Southeast Asia, young women love the pretty princess packaging and bright feminine colors.
CANMAKE skin care products like its Mermaid Skin UV Gel have been bestsellers.
CANMAKE was a domestic product up until 2000, when the company went global. It hasn't penetrated Europe as yet but has earned a following in America.
If you like the 'girly, pop and shiny' look, you'll love CANMAKE!
The best CANMAKE makeup brush
If you want to own a CANMAKE Japanese makeup brush, this is the one to go for.
Best Buy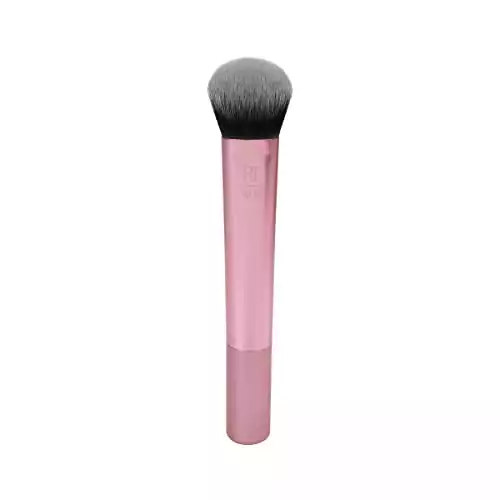 We earn a commission if you make a purchase, at no additional cost to you. Thanks!
Are CANMAKE brushes worth it?
Yes! CANMAKE brushes are relatively cheap compared to the other brushes we have.
They are not professional quality, but great for creating fun and pretty Japanese makeup looks.
The set of 5 makeup brushes from CANMAKE includes:
Soft cheek brush
Cheek brush
Highlight brush
Face brush 
Marshmallow finish face brush
These cheap Japanese makeup brushes are great for your first makeup kit or for quick application of your look on the go!
5. Surratt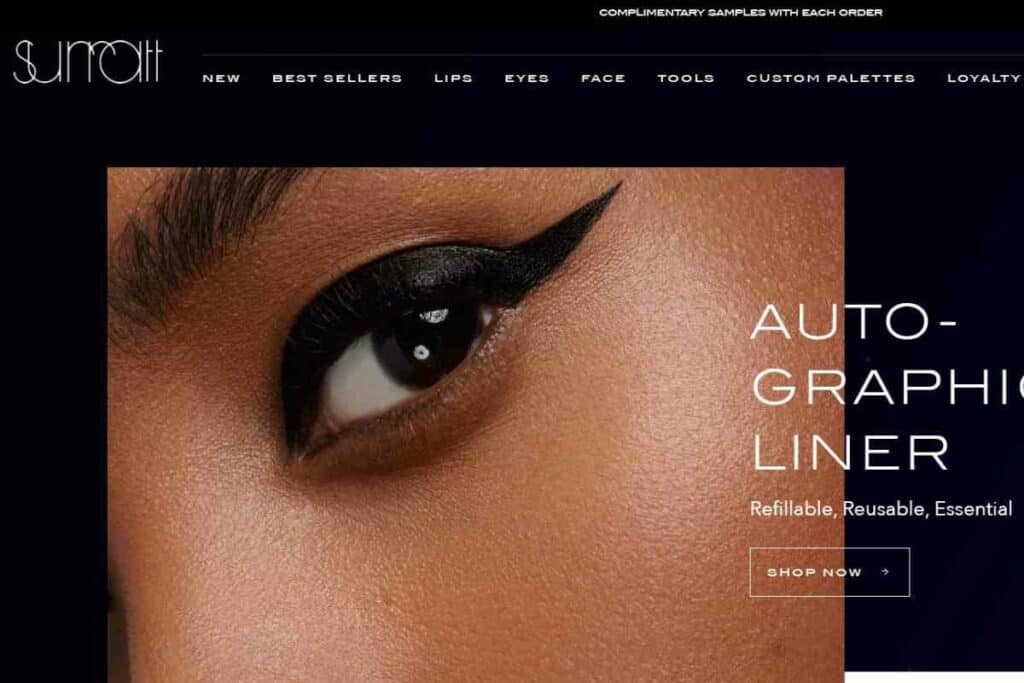 Luxury makeup brand Surratt graces the faces of some of the world's most beautiful women.
This famous brand has been developed and produced in Japan, under the direction of the famous makeup artist Tony Surratt.
Surratt is headquartered in NYC, to give global reach to its exclusive Japanese pigments and tools.
About Surratt 
Surratt was founded by the celebrity makeup artist Tony Surritt and fashion entrepreneur Heleyne Mishan-Tamir in 2012, with the first products released in 2013.
Surratt wanted his makeup brand to showcase the Japanese aesthetic and master craftsmanship it is known for. 
Headquarters 
Manhattan, New York, United States
Founded
2012
Founder
Troy Surratt
Products
Cosmetics
Makeup tools
URL
www.surrattbeauty.com/
Social Media
www.instagram.com/surratt/
Everything about the brand is pro-level and puts trade tools in the hands of professional and non-professional beauty enthusiasts to create masterful makeup looks.
Everything from the tools and products to the packaging and labels is 100% Made In Japan.
This innovative brand also produces customizable formulations for foundation and makeup color palettes.
The packaging and tools are designed for practical application and flawless results.
Surratt makeup brushes top pick
If you want to own a CANMAKE Japanese makeup brush, this is the one to go for.
Foundation Brush
Triangle Powder Brush Banidy Angled Makeup Brush Fan Contour Brush Professional Blush Brush Bronzer Brush Super Soft Dense Synthetic Bristles for Liquid,Cream Mineral,Powder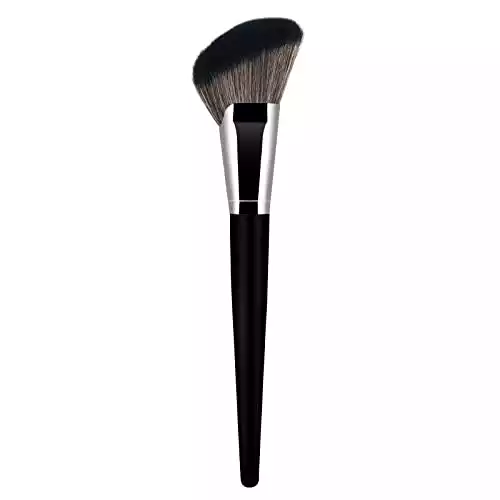 We earn a commission if you make a purchase, at no additional cost to you. Thanks!
Are Surratt makeup brushes the best?
Surratt brushes are strong contenders for the very best makeup brushes available right now.
This East meets West mashup brand has ensured that they enlist only the very best Japanese beauty manufacturing expertise to produce technical brushes that go the distance and more.
Brushes in the Artistique collection:
Surratt Artistique large smoky eye brush
Surratt Artistique face brush
Surratt Artistique sculpting brush
Surratt Artistique cheek brush
Surratt Artistique foundation brush
Best Japanese makeup brushes FAQs
What is kumadori?
Kumadori is the stage makeup traditionally worn by Japanese kabuki theater actors. The bold black, white, and red pigments are artfully applied to create dramatic facial expressions
How do I clean my makeup brushes?
Professional makeup artists like Pat McGrath recommend washing your makeup brushes under warm running water with baby shampoo. Rinse them thoroughly and allow them to dry out completely on a cookie sheet with a towel.
Can I keep my Japanese makeup brushes in a bag?
Bags are the worst place to store good quality brushes. Store them in a cup or holder with the bristles facing upwards so that they can get air.
What are the benefits of using Japanese makeup brushes?
Japanese makeup brushes are designed to apply makeup with precision and control, making it easier to achieve a flawless finish. They are also known for their durability and long-lasting performance, and can be used for years with proper care.
What makes Japanese makeup brushes different from other makeup brushes?
Japanese makeup brushes are known for their high quality and craftsmanship. They are often made with natural hair fibers, such as goat, horse, or squirrel, which are carefully selected and processed to create soft, durable bristles that are perfect for applying makeup.
Who is the most famous Japanese makeup artist?
One of the most famous Japanese makeup artists is Shu Uemura. He was a pioneer in the beauty industry and founded his own cosmetics brand, Shu Uemura Cosmetics, in 1967.
Uemura was known for his innovative approach to makeup and his use of natural materials and techniques.
He worked with many famous clients, including Hollywood actresses and models, and his brand is still popular today. Other famous Japanese makeup artists include Akira Minagawa, Ayako, and Hirofumi Kera.
Why are Japanese makeup brushes so expensive?
Japanese makeup brushes are often more expensive than other types of makeup brushes due to their high quality and craftsmanship.
They are typically made with natural hair fibers, such as goat, horse, or squirrel, which are carefully selected and processed to create soft, durable bristles that are perfect for applying makeup.
The production process for these brushes is often time-consuming and involves a great deal of handwork, which adds to the cost of the brushes.
Additionally, many Japanese makeup brushes are made by skilled artisans who have years of experience in creating high-quality brushes, which further adds to their value.
Rounding up
Japanese makeup brushes are a great buy if you want to invest in your makeup collection.
These quality brushes are technical tools that have been designed to apply your beauty products correctly. You'll enjoy shading, sculpting, and carving the latest makeup looks with the best tools for the job!