The Okinawa prefecture is made up of 160 islands and is arguably Japan's best hidden gem.
Surrounded by the Pacific Ocean and the East China Sea, Okinawa mainland can be easily reached from several asian regions.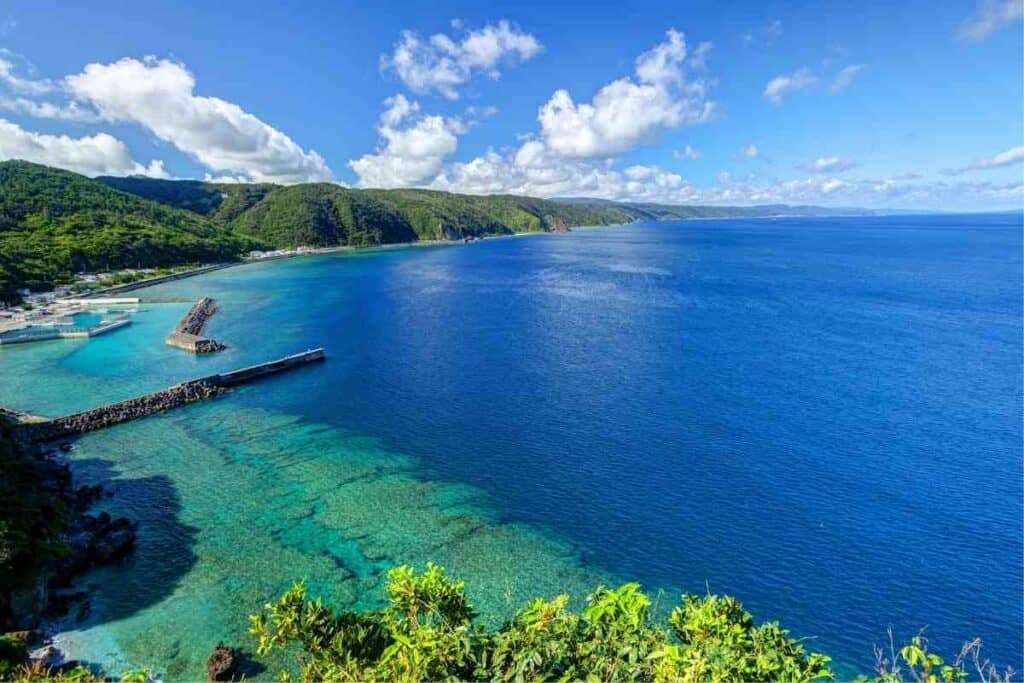 This article will reveal the best time to visit the island and what to do when you get there.
Read on to find out more. 
When Is Best To Visit?
Okinawa is at its hottest during the months of July to September.
However, this is also typhoon season. If you would rather avoid these rainy spells, planning a visit between February and May is recommended.
Temperatures can vary around this time of year and some days are cooler than others, but the island is pleasant with a hint of sunshine. 
When Is Best To Avoid?
As stated above, the weather during the rainy season can be incredibly unpredictable which may dampen your mood – literally!
Therefore, you may want to avoid visiting the island at this time. 
How Many Days Should You Spend In Okinawa?
This really depends on how long you plan to visit Japan for.
If you are staying for three weeks, then a 3-day trip to Okinawa is the perfect amount of time to experience this stunning island.
If you plan to travel for a month or longer, then you can extend your itinerary to see even more.
Places To Visit
Naha City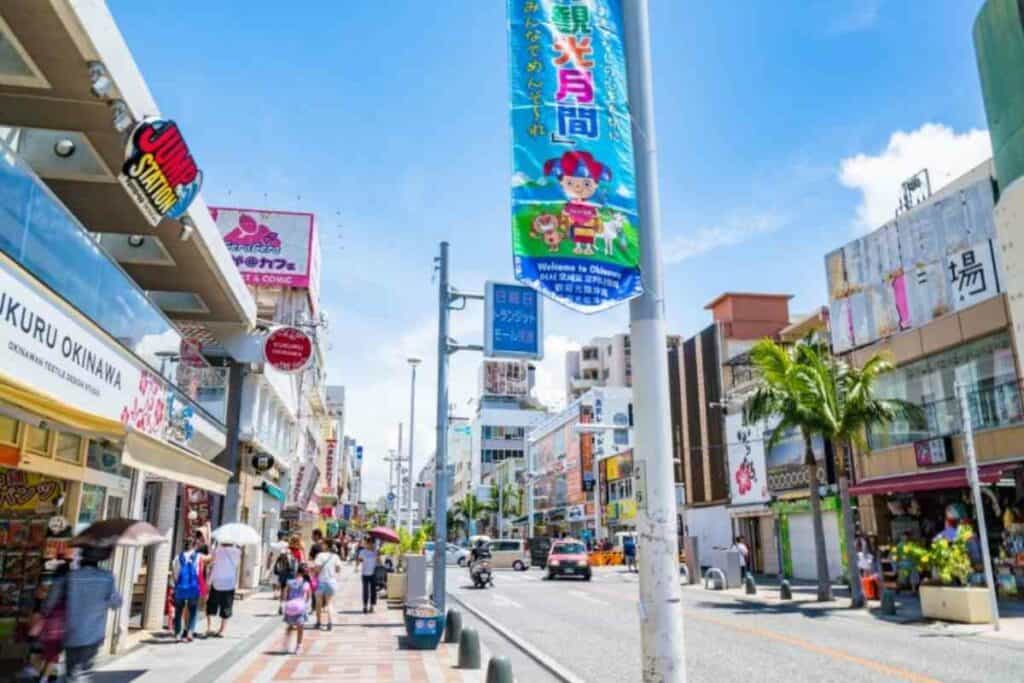 Explore the capital city and soak in the fascinating culture.
Read next – 5 Best Hotels in Naha
Don't forget to take a look at Shuri Castle, a truly ancient structure steeped in history.
Or you could hit Kokusai-dori for a spot of shopping.
This is the main shopping street with a vast array of stores and attractions along the way. 
Churaumi Aquarium 
Previously known as the world's largest aquarium, this is a great place to spend the day with family, friends or to enjoy by yourself.
Filled with a variety of stunning sea creatures, Churaumi aquarium is most definitely worth a visit.
Nago Pineapple Park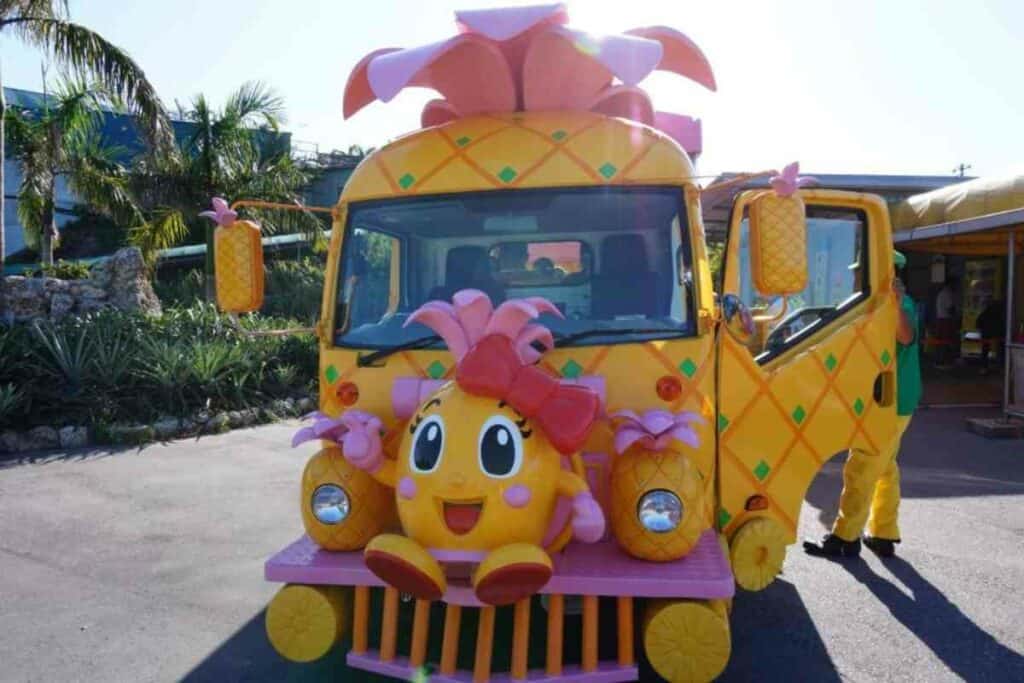 What does a pineapple have to do with Okinawa?
Well, around 10,000 tonnes of this tropical fruit are grown here every single year.
Visit Nago theme park for an educational lesson on pineapple farming, before treating yourself to an all-you-can-eat buffet!
Don't let the rain put you off – there is an automated cart to take you around the park. 
Sugar cane, star fruit, mango and papaya are also products of the warm climate.
It is hard to come by a grocery store that doesn't sell them. 
Read Next – 5 Best Hotels Near Nago Pineapple Park
Tadake Falls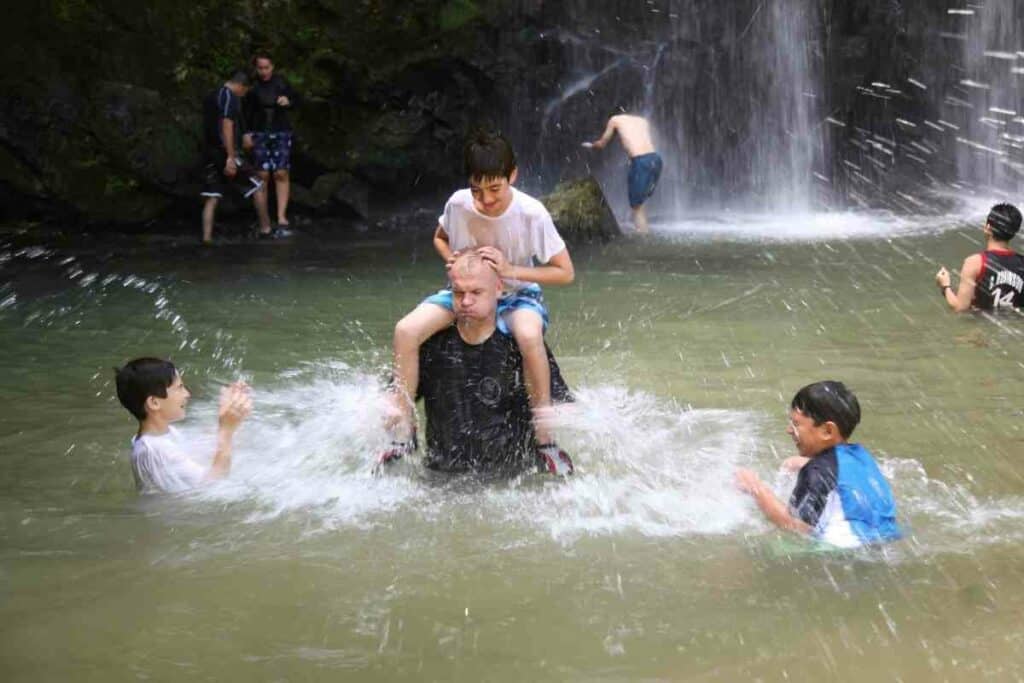 If you're looking for a real adventure, then look no further than this jungle trek.
It isn't for the faint-hearted, and you really have to earn this experience.
If you don't mind a little sweat and a lot of mud, a trek through Tadake Falls may be the perfect experience. 
Sefa Utaki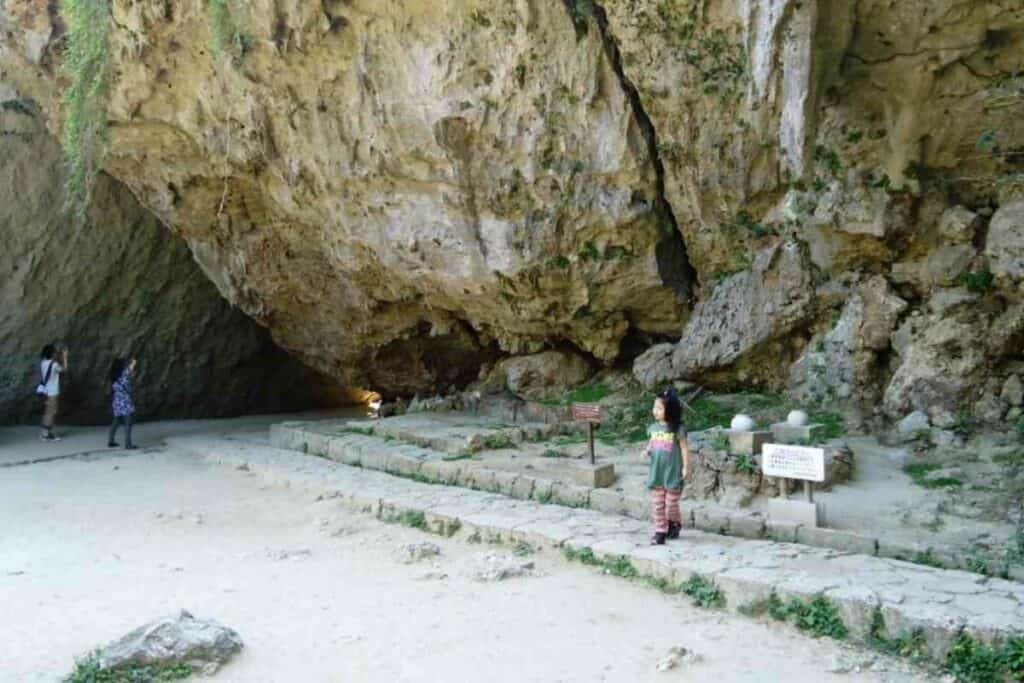 This sacred location is a place where religious ceremonies have been held since the 16th century.
To this day, locals and tourists come here to pay their respects and enjoy the peace and tranquility it brings. 
War Memorials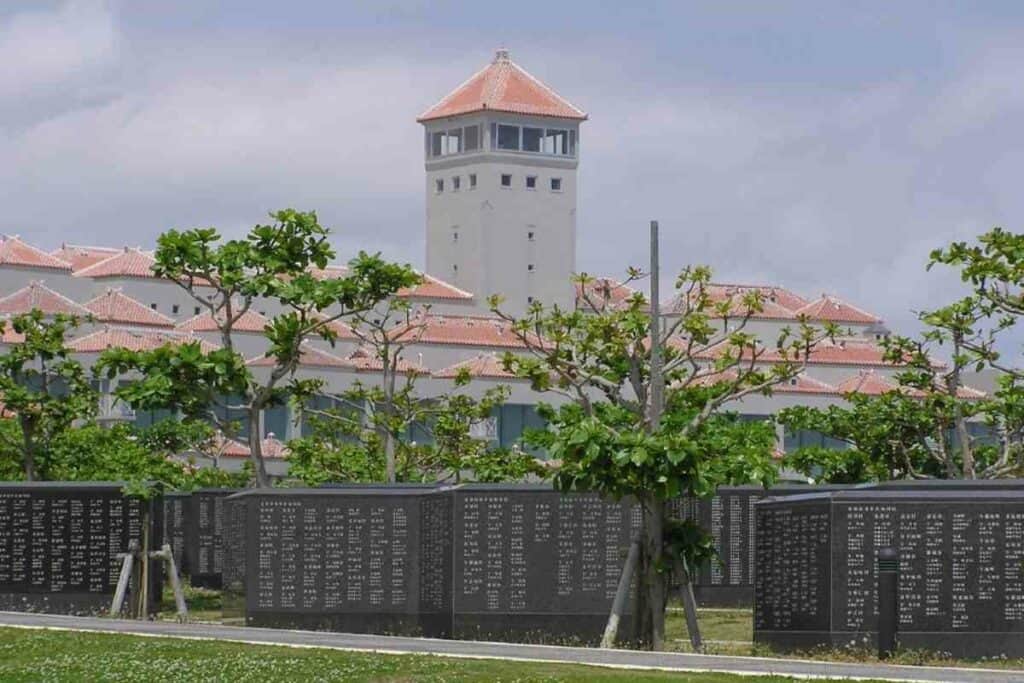 During World War II, over 200,000 soldiers were killed in one of the bloodiest battles that happened at the time. 
The Peace Memorial Museum offers a look into the devastation the war caused and the rebuilding of this beautiful island.
Other monuments to look out for include the Himeyuri Monument and the Cornerstone of Peace. 
Different Seasons
Spring
The weather is notably warm during this season and it is probably the best time to pay a visit to the island.
You might want to avoid busy periods, particularly at the end of April when the national holidays begin.
Spring is a time to enjoy barbeques and beach festivals that include fun marine sports and activities.
The weather can be versatile, so an extra layer of clothing is recommended along with an umbrella. 
Rains
It's easy to see why this is the quietest time of the year, unless you enjoy getting caught in the rain!
Between May and June, the air is hot and humid as the rains set in.
This semi-tropical climate can be enjoyed pretty much all year round, so don't be put off by these wetter months. 
Summer
Tourists flock to the island around this time to enjoy the rays of the sun.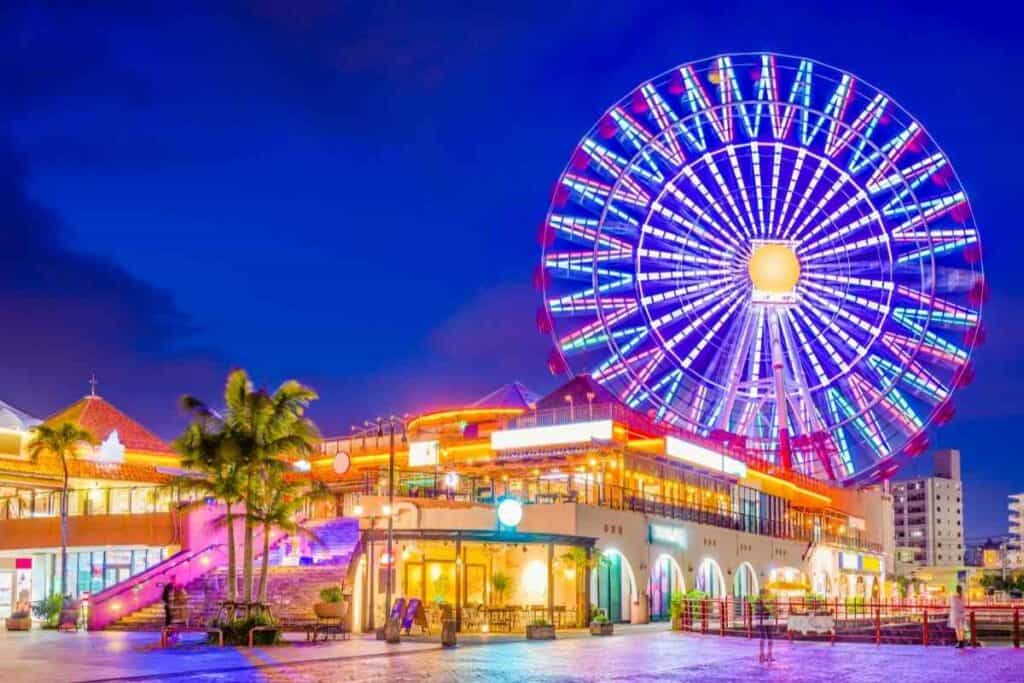 Head to Okinawa in August to catch sight of the jellyfish that visit the shore.
The air is humid around this time, with temperatures reaching 90.
Sunglasses and hats are a must if you want to avoid burning your skin. 
Winter 
During the colder months, the temperatures drop dramatically to between 15 and 30 degrees.
Cloudy skies and patches of rain can often make it feel cooler than it actually is. High winds are also common so layering up is advised.
Winter in Okinawa isn't to be frowned upon as it is the best time to visit the natural hot springs.
Why Should I Visit?
The Okinawa islands are some of the most beautiful in all of Asia.
This reason alone should be enough to make you want to book a trip!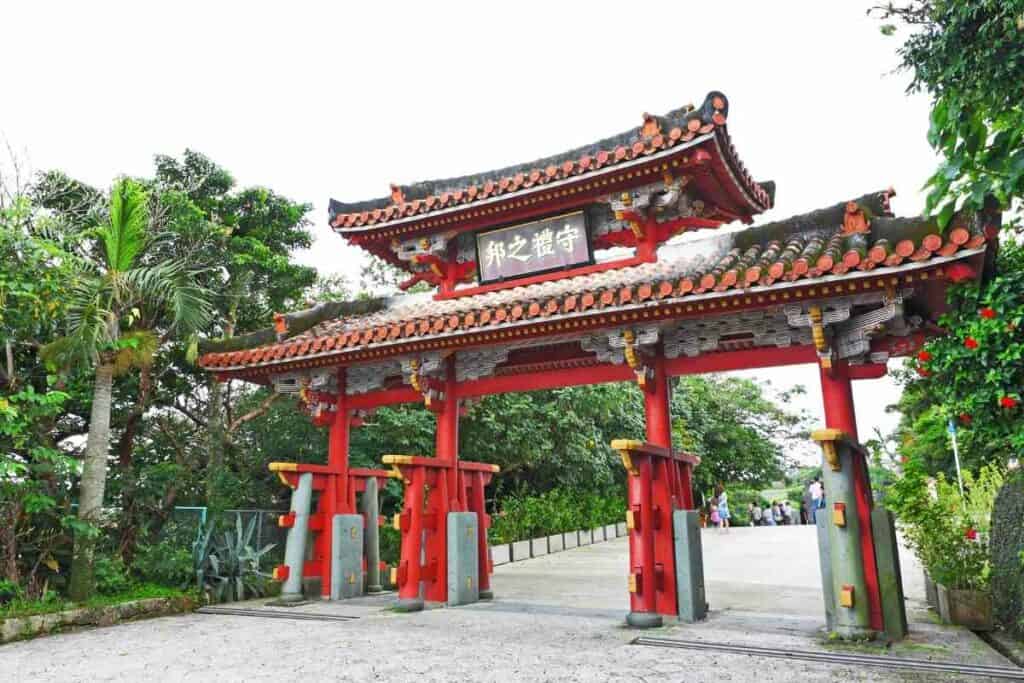 Not only is there plenty to do, the weather is quite different to mainland Japan.
When the sun is out, it is like being in paradise. However, typhoon season and winter can be hellish and miserable.  
Getting Around
Renting a car isn't a necessity, but it will enable you to get around the island easily.
If you want to stick with public transport, you should familiarize yourself with bus times and locations. 
If you have plans to travel outside central areas, it is worth knowing that public transport is hard to come by.
The only other option is to get around by foot which can be terribly time-consuming. 
Before You Go 
Exploring the island of Okinawa is an unforgettable experience and avoiding the rainy season is the best advice we can give to you.
While this destination can be pleasant during the colder months, we would recommend booking a trip between the months of February and May. 
In Case You Missed It