The Japanese Alps are a range of mountains in Japan, stretching across the Honshu, Shikoku, and Kyushu islands.
The range forms the spine of the main island of Honshu and is located on the border between Yamanashi and Nagano prefectures.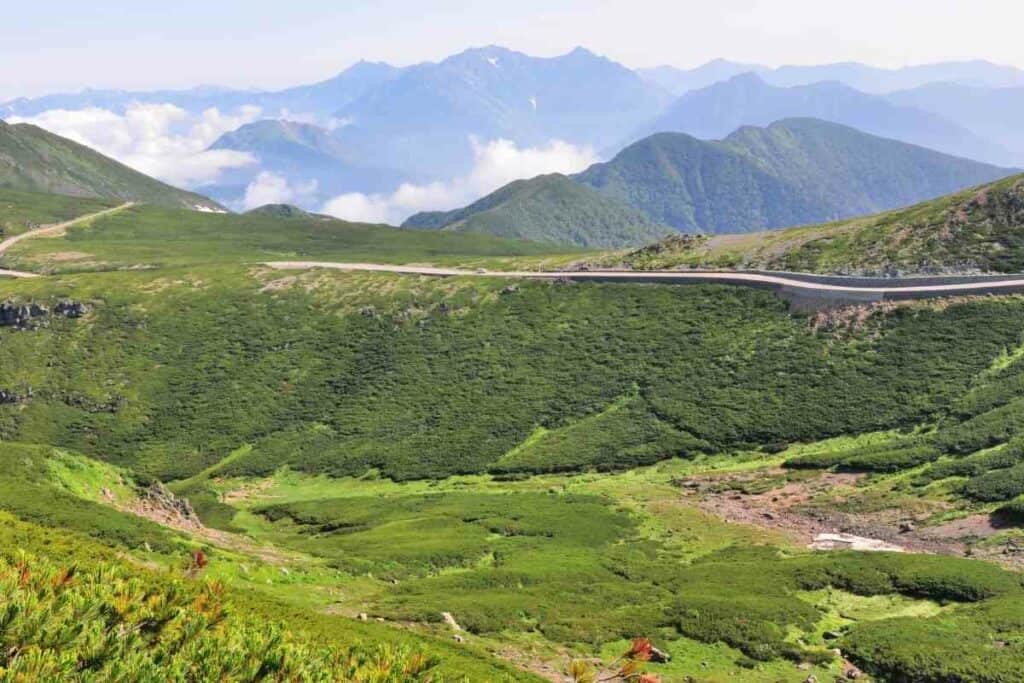 The Japanese Alps are a popular destination for hiking and skiing and offer some of the most stunning scenery in all of Japan.
What to Expect? In this complete travel guide, we'll give you all the information you need to plan your trip to the Japanese Alps, including where to go, what to do, and where to stay.
Overview of the Japanese Alps and what to expect
The Japanese Alps are a mountain range that runs through the central part of Japan.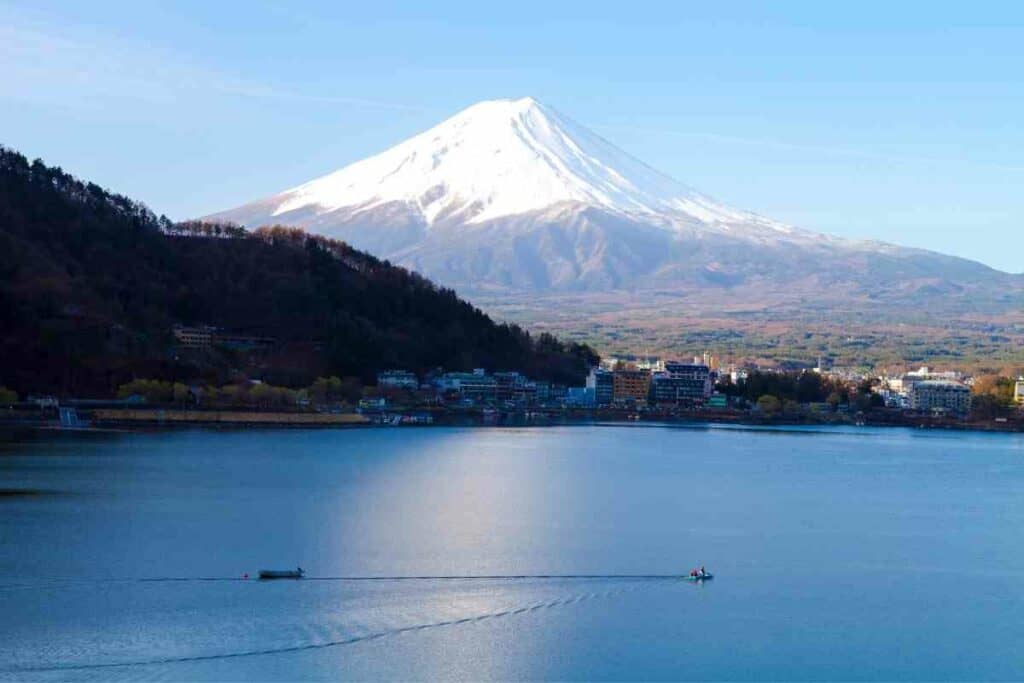 The range includes several peaks over 3,000 meters (9,800 feet), including:
Mount Ontake
Mount Norikura
and Mount Fuji
The Japanese Alps are a popular destination for both winter and summer activities.
In the winter, the area is popular for skiing and snowboarding, while in the summer, hiking and camping are popular activities.
The Japanese Alps offer some of the most stunning scenery in all of Japan.
The range is home to many forests, rivers, and lakes, as well as numerous hot springs.
Climate and Temperature
The Japanese Alps experience a wide range of temperatures, depending on the time of year and elevation.
In general, the summers are hot and humid, with temperatures often reaching 86 degrees Fahrenheit.
The winters are cold, with temperatures often dropping below 32 degrees Fahrenheit.
| Month | High temp | Low Temp | Precipitation | Humidity | Wind |
| --- | --- | --- | --- | --- | --- |
| January | 38 | 27 | 0.40 | 60 | 8 |
| February | 41 | 28 | 0.53 | 58 | 8 |
| March | 49 | 35 | 1.11 | 52 | 9 |
| April | 62 | 47 | 0.84 | 46 | 10 |
| May | 71 | 58 | 1.31 | 49 | 9 |
| June | 77 | 65 | 1.75 | 58 | 8 |
| July | 83 | 77 | 1.68 | 62 | 9 |
| August | 86 | 74 | 0.72 | 59 | 8 |
| September | 77 | 66 | 1.69 | 64 | 7 |
| October | 65 | 53 | 1.10 | 63 | 7 |
| November | 55 | 42 | 0.53 | 61 | 8 |
| December | 44 | 32 | 0.26 | 61 | 8 |
This chart shows the average temperature and weather information for 30 years.
If you like less humid weather, you should plan a trip during April or May.
If you don't want the weather to drop below freezing at night, but don't want sweltering heat during the day, plan a trip from April to June or September to November.
Where to stay
When planning a trip to the Japanese Alps, it's important to choose a city to stay in that is close to the mountain range.
There are several cities near the Japanese Alps, including Matsumoto, Nagano, and Takayama.
Matsumoto
Matsumoto is located in the center of the Japanese Alps and is a popular base for exploring the mountains.
The city is home to Matsumoto Castle, one of Japan's most famous castles.
Nagano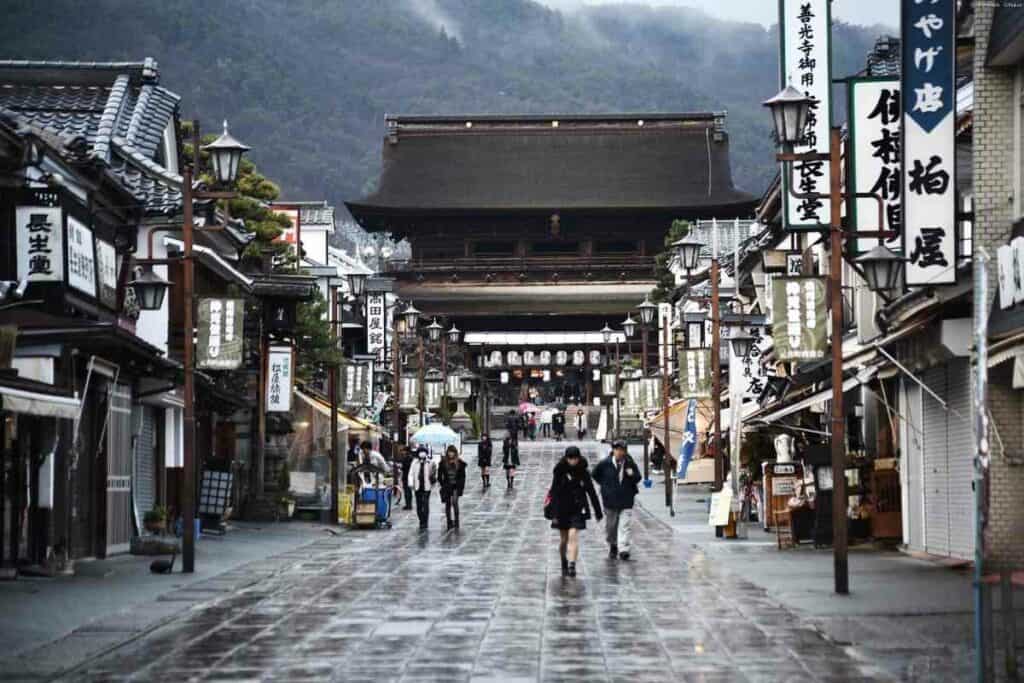 Nagano is located on the southern edge of the Japanese Alps and was the host city for the 1998 Winter Olympics.
This is a great city to stay in if you're interested in winter activities, such as skiing and snowboarding.
Takayama
Takayama is located in the northern part of the Japanese Alps and is known for its traditional architecture and folk art.
From here it is easy to explore the mountains, making this a great spot to stay if you are wanting a mountain adventure.
Nikko
Nikko is located on the eastern edge of the Japanese Alps and is home to Nikko National Park.
This is another popular city to stay in if you want to explore the mountains or visit the national park.
Kanazawa
Kanazawa city is located in the middle of the Japanese Alps, and its proximity to the sea makes it a popular spot for hiking, camping, and skiing.
There are several national parks and scenic areas nearby, as well as hot springs and other attractions.
What to do and see in the Japanese Alps
There are many different activities to enjoy in the Japanese Alps, depending on your interests.
Nature and Outdoor Activities
For those interested in outdoor activities, there are plenty of hiking and camping options available.
There are several national parks including Nikko National Park, which is perfect for hiking and exploring the mountains.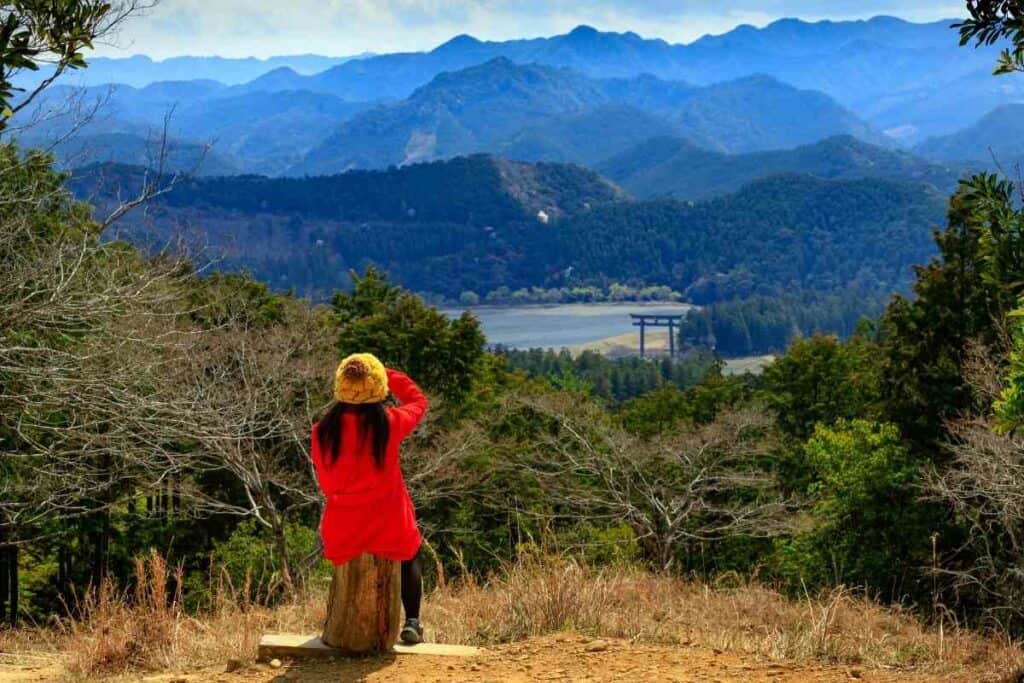 If you like monkeys, make sure Jigokudani Monkey Park is on your list of things to see.
This park is home to Japanese Macaques that come down from the mountains to soak in the hot springs.
During the Winter – The Japanese Alps are a popular destination for skiing and snowboarding. There are many different ski resorts located throughout the mountain range, so you can find one that is perfect for your skill level.
Culture and History
For those interested in culture and history, the Japanese Alps are home to several temples and shrines, as well as the famous World Heritage site of Shirakawa-go.
Shirakawa-go is a World Heritage site located in the Japanese Alps.
The site is known for its traditional thatched-roof houses, which were designed to withstand heavy snowfall in the region.
There are several temples located in the Japanese Alps, including the following:
Konpon Daito: A Buddhist temple located in the Japanese Alps. The temple is known for its large statue of Buddha, which is said to be the largest in Japan.
Manai Shrine: The Manai Shrine is known for the waterfalls located behind it. The falls are said to be the site of a famous love story between two lovers and are said to be especially beautiful in the springtime.
Sengen Shrine: A Shinto shrine located in the city of Fujiyoshida, Yamanashi Prefecture, Japan. The shrine is dedicated to the worship of Mount Fuji and is one of the most popular tourist destinations in the area.
Oku-no-in: A shrine dedicated to the spirits of Emperor Jimmu and his consort, Empress Suiko. The shrine is a popular tourist destination and is known for its beautiful gardens.
If you're into larger historical buildings, check out Matsumoto Castle.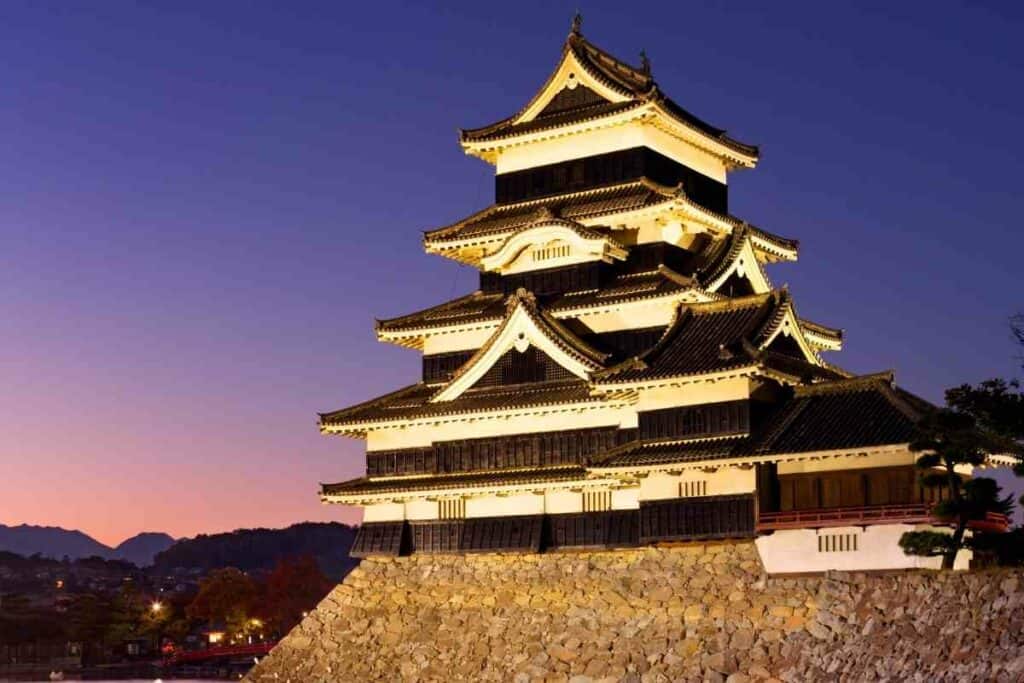 The keep of the castle is original and was built in the 1500s. The rest of the castle was rebuilt in the 1960s after a fire destroyed much of it.
The castle grounds are also worth exploring, as they contain a moat, an inner citadel, and several turrets.
Relaxing in Nature
Finally, for those interested in relaxation, the Japanese Alps offer numerous hot springs, or onsens, where you can soak in the warm waters and enjoy the stunning scenery.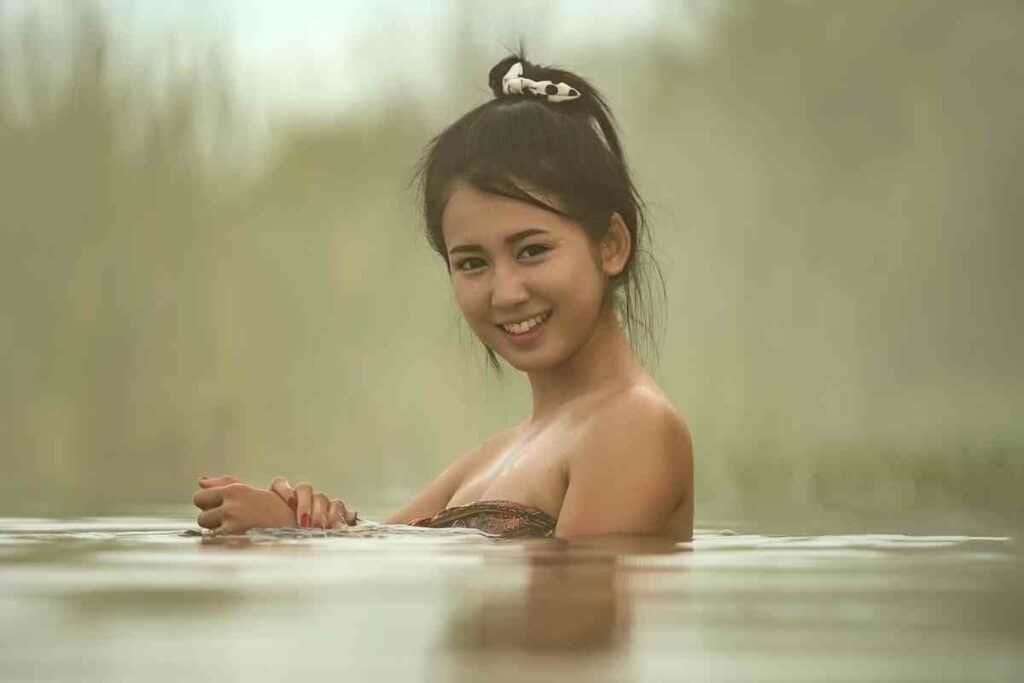 Some of the onsens in the Japanese alps are:
Kusatsu Onsen in Gunma
Hakuba Onsen in Nagano
Nozawa Onsen in Nagano
Shibu Onsen in Nagano
Most of the onsens are in Nagano, so if relaxation is what you're after, consider spending a few extra days there.
Night Life
Exploring the Japanese Alps isn't just reconnecting with nature and history.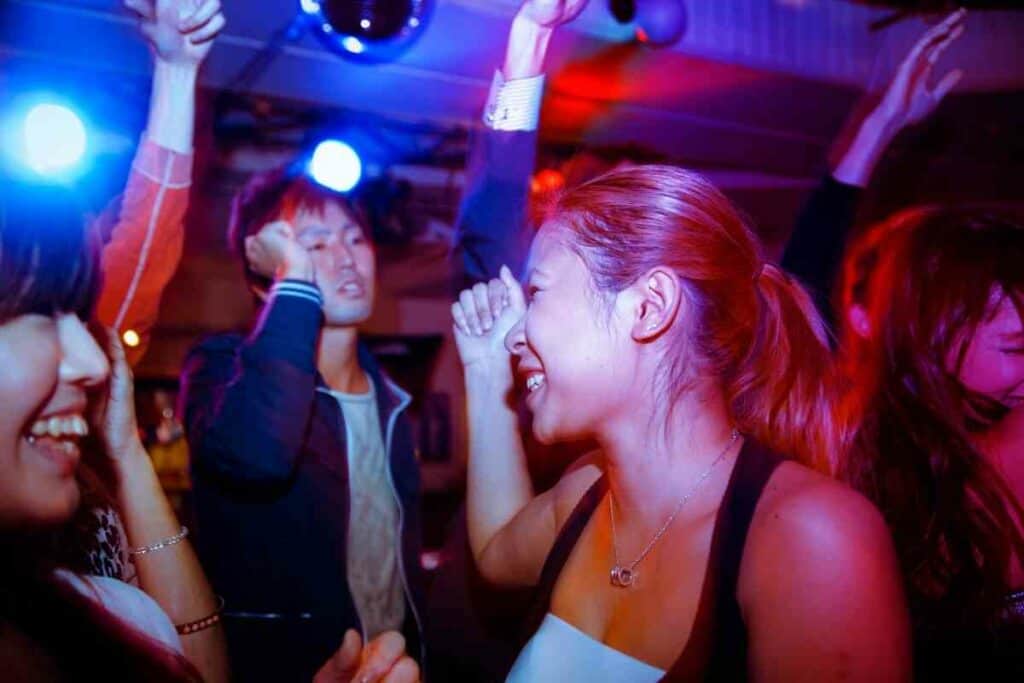 There are also places to visit if you like living the nightlife.
Eonta: Close to Matsumoto castle, this jazz bar has been playing music for locals and tourists since the 1970s. Sit on comfortable couches while browsing a list of cocktails to keep your night light and fun.
Oriental Brewing: Oriental Brewing opened two locations in Kanazawa; one in Higashiyama, and the one closer to the Japanese Alps in Korinbo. These pubs keep domestic brews and their own brews on tap, and they have happy hour from 4-6 Monday to Friday.
Pole-Pole: A reggae bar that's open until 5 am every morning. The two rooms fill up quickly, so if you want somewhere to sit, arrive before midnight.
Red Hill: Branded as Japan's Friendliest Bar, Red Hill sits on a quiet back street in Takayama. They serve domestic beers, imported beers (for travelers missing home), sake, and classic cocktails.
Where and What to Eat
There are many different types of food available in the Japanese Alps, depending on your preferences.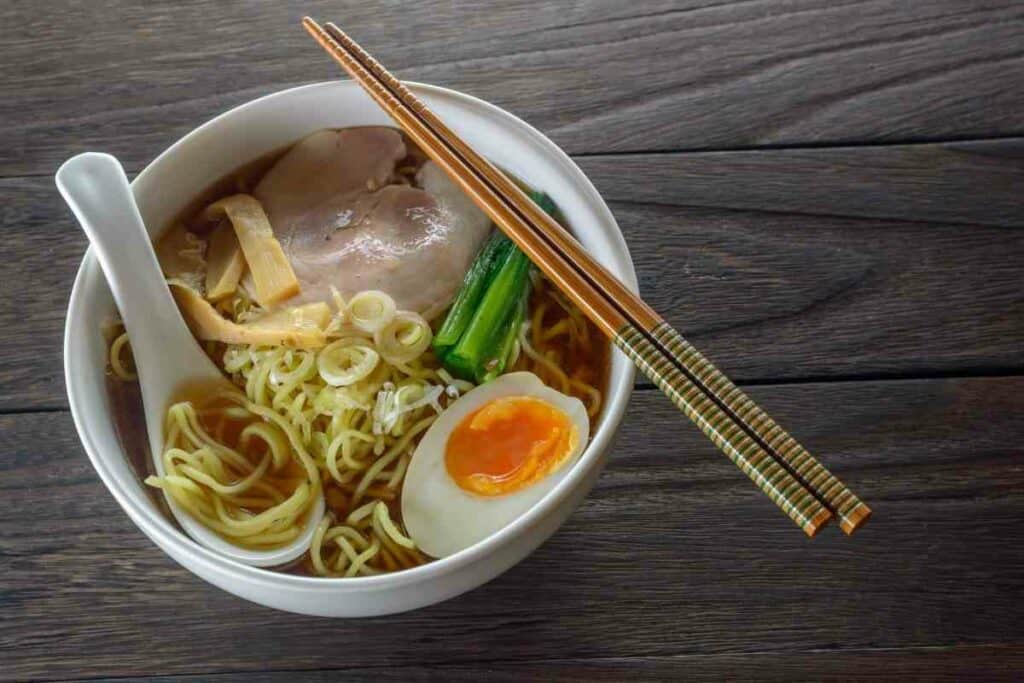 For those interested in traditional Japanese cuisine, the area is home to many different types of sushi and other Japanese favorites such as tempura and ramen.
For those interested in trying something new, the Japanese Alps are also home to several international restaurants, including Chinese, Italian, and French options.
Itinerary
Not everyone is lucky enough to be able to take as much time as they want to explore the Japanese Alps, but whether you can make plans to spend a day there, a week there, or even longer than that there are plenty of places to go and things to see to make your trip worth it.
Here are a few examples of different itineraries for a 6-day trip, an 11-day trip, and an 18-day trip. 
6 Day Itinerary
Day 1: Kanazawa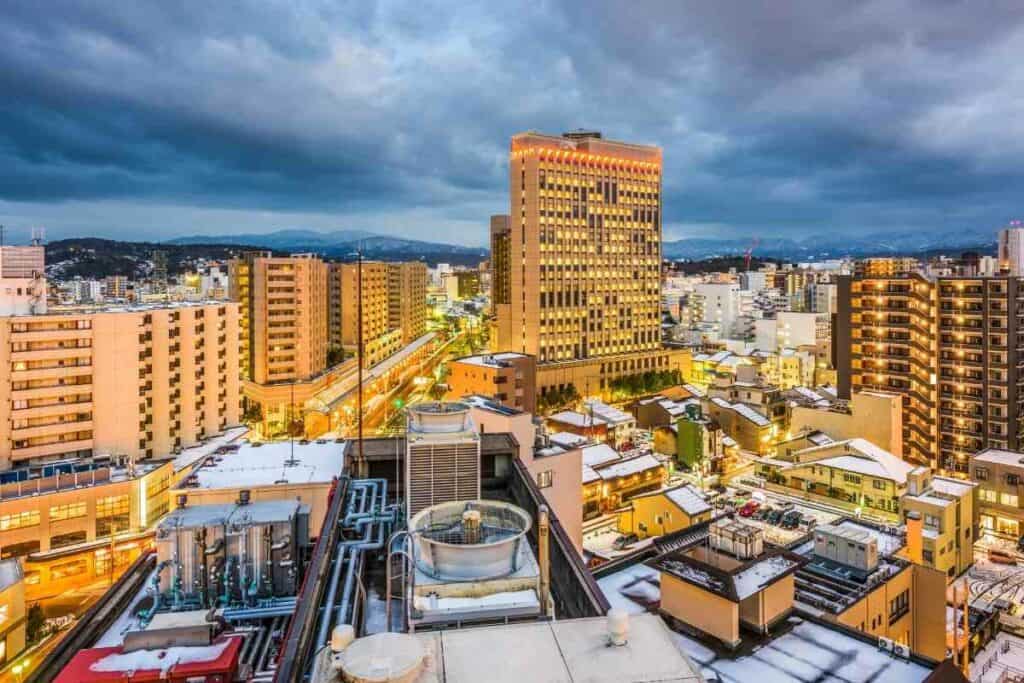 Visit one of Japan's most beautiful gardens; Kenruko-en Garden.
Take a look at old Samurai neighborhoods; Nagamachi and Katamachi.
Day 2: Shirakawa-go
Appreciate the architecture of the old Gassho-Zukuri farmhouses.
Hike to the Shirakawa-go viewpoint with views overlooking the village.
Day 3: Takayama
Visit the old Edo period streets in the Sanmachi Suji historic district.
Hida folk village is an outdoor museum featuring over 30 houses built in the Edo period and relocated to make the museum.
Day 4-5: Kamikochi
Dakesawa hike will take 3 to 4 hours depending on your skill level.
Mount Yakedake is a 5-hour hike up an active volcano.
Read next – Kamikochi Hiking Guide
Day 6: Matsumoto
Visit one of the most complete castles in Japan, Matsumoto Castle.
11 Day Itinerary
Day 1-4: Tokyo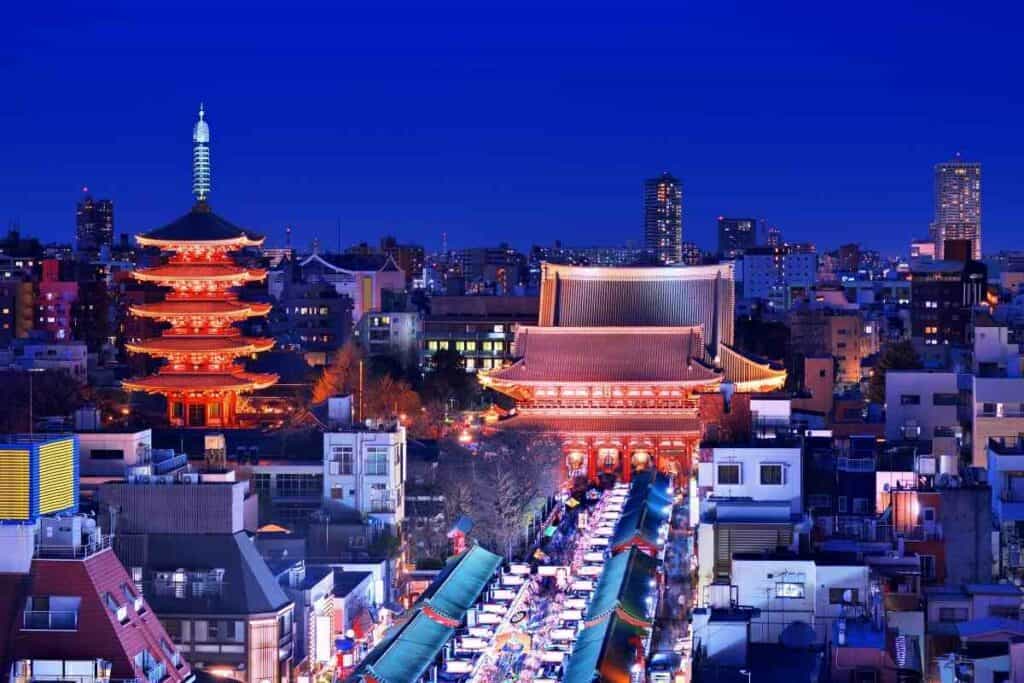 Hamarikyu Gardens is a popular spot for photographers, featuring a large pond with an island in the center.
Visit Tokyo's oldest Buddhist temple; Sensoji Temple
Take a day to visit Kamakura, the small coastal town with dozens of Buddhist temples and Shinto shrines.
Daibutsu translates to Giant Buddha, which is exactly what you'll find in Tokyo.
Read next – 5 Best Hotels in Kamakura
Day 5: Matsumoto
The famously photogenic castle that's already been talked about a few times is a must-see in Matsumoto.
With over 100,000 wooden printing blocks, Ukiyo-e Museum should be on the list of any art lover visiting Matsumoto.
Day 6: Tsumago
Hike part of the Nakasendo Highway. In the three hours it takes to walk the trail you'll see bamboo groves, forest paths, rice paddies, shrines, and waterfalls.
Day 7-10: Kyoto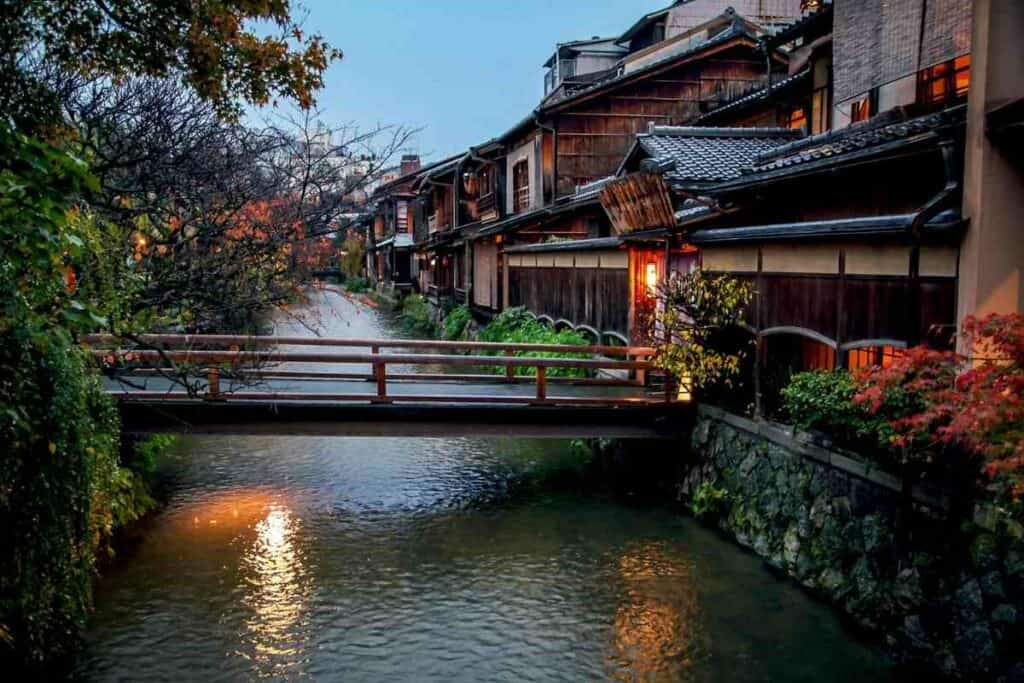 Spend a day with the Kyoto's Women's Association where you'll practice traditional origami and don a kimono during a tea ceremony.
Nishiki Market is a narrow street with over 100 shops and food stalls.
See entire floors decorated in gold leaf at the Kinkakuji Golden Pavilion zen temple.
Take a tour to see a Geisha performance.
Visit Nara to see the most historically significant Tōdai-Ji Temple.
Of the several thousands of Shinto shrines, Fushimi Inari Shrine is the most significant, and one that is worth visiting.
Day 11: Tokyo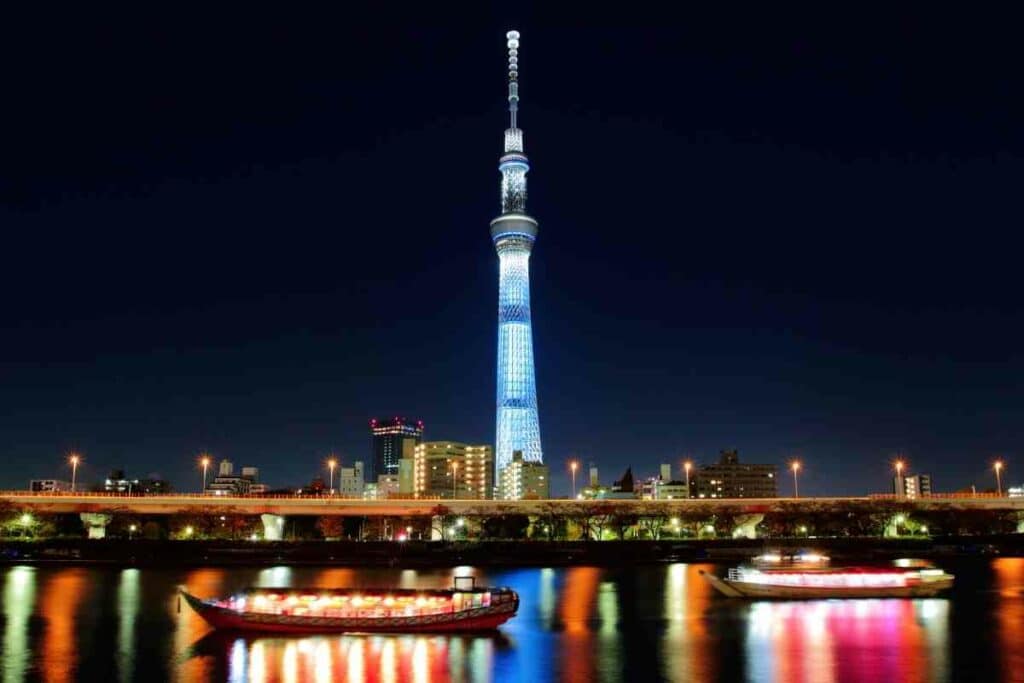 Take a trip to the man-made island of Odaiba where you can visit a science museum, spend the day shopping, and take in the sights of Mount Fuji from the Ferris wheel.
Not much of the castle built in 1888 remains beside ruins, but the garden is still tended to, making the Imperial Palace Gardens a peaceful spot in the heart of the city.
Tokyo Sky Tree is a broadcasting tower where visitors can climb up to the observation deck for panoramic views of Tokyo.
18-Day Itinerary
Day 1-3: Tokyo
Harajuku is the center for all things kawaii with shops featuring anime and manga, cosplay stores, and character cafes.
Visit one of the most popular shrines in Tokyo; Meiji Jingû.
Takeshita-Dori Street is the busiest street in Harajuku and features shops selling clothes, accessories, and crepes.
Appreciate the architecture of Tokyo Central Station.
Head to Ginza for some high-end shopping.
When you're hungry, stop by Tsukiji, the outdoor food market.
Hamarikyu is a garden located between Japanese buildings.
Visit the oldest temple in Tokyo, Sensô-Ji.
Day 4: Kawaguchiko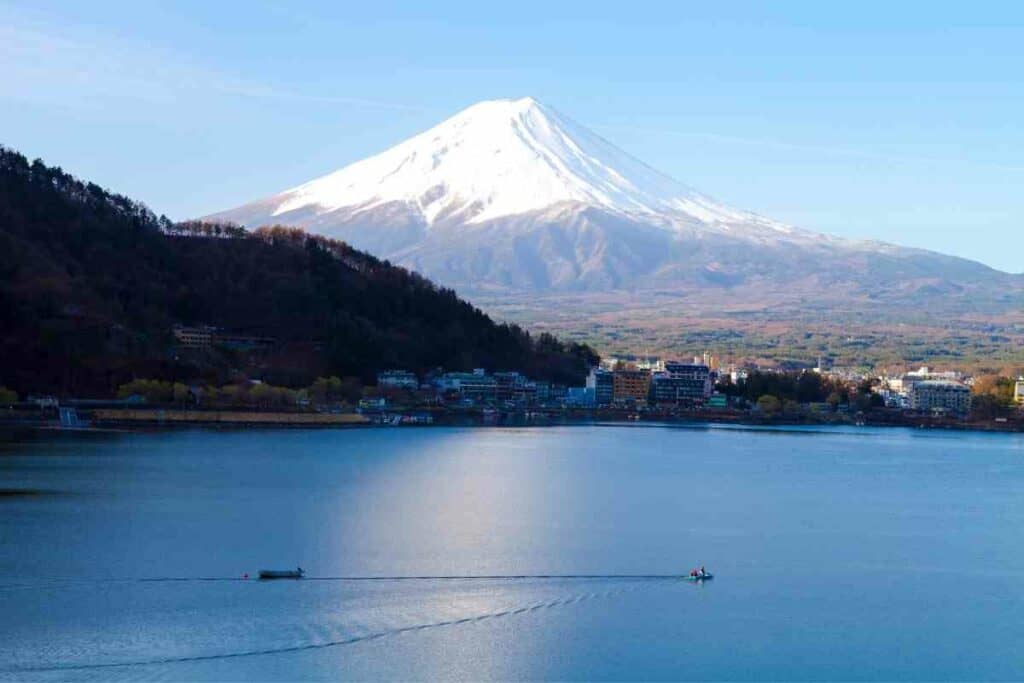 Visit the iconic Chureito pagoda that sits on a hilltop facing Mount Fuji.
Kachi Kachi Ropeway, also called the Mount Fuji Panoramic Ropeway, is a much faster and exciting way of getting to a viewpoint than hiking.
Fuji-Q Highland Theme Park is an amusement park that opened in 1968 at the base of Mount Fuji that currently has 6 roller coasters.
Day 5-6: Matsumoto
Take a look at the Ukiyo-e wooden block art museum.
Ever wondered where wasabi comes from? Check out a local wasabi farm in Matsumoto.
Day 7: Nagano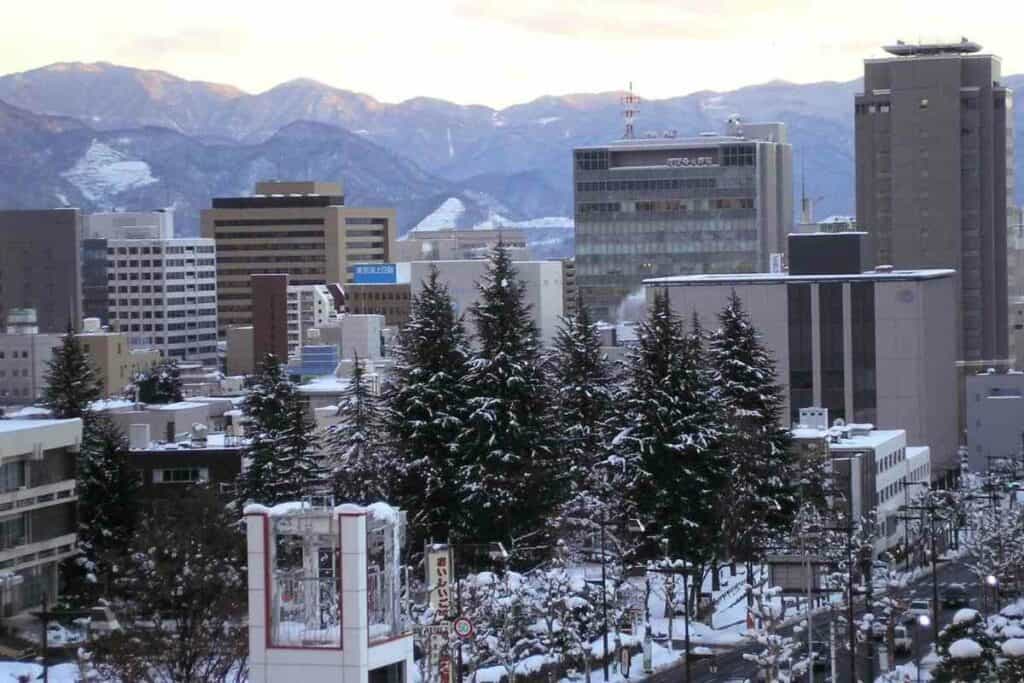 Explore where the 1988 Winter Olympics were held.
Zenko-Ji temple is a Buddhist temple built back in the 7th century and is still standing and visited today.
Day 8-9: Tsumago
Narai village is an old town where travelers and merchants would stop to rest. It was in an extremely convenient location, which brought in a lot of travelers, and brought in enough money to make it one of the wealthiest post towns in Japan.
Hike along part of the Nakasendo that runs beside a river. Whether you choose to hike on the road, or rough it a little more and hike along the river, you'll have amazing views as you walk.
Day 10: Takayama
Visit the traditional kusakabe and yoshijima houses and experience a glimpse of the way life used to be in the Edo Period.
Yatai Kaikan is a hall that is used to store and display the hand-carved floats used in local festivals called matsuri.
Visit the Shôwa-Kan Museum to see what life was like during and after WWII in Japan.
Take an exploration break and visit the Sannomachi shopping district.
Day 11-12: Kanazawa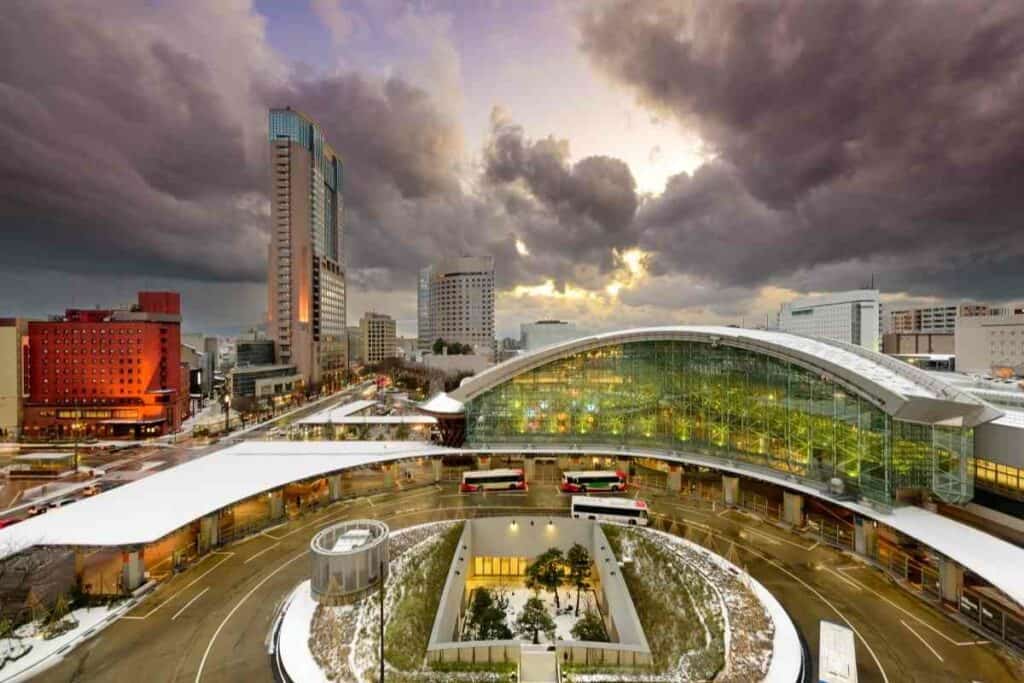 Explore Kenroku-en, a beautiful Japanese Garden in Kanazawa.
Visit The Museum of Contemporary Art and make sure to see the outdoor gallery.
Omicho is the largest outdoor fresh food market. They have a wide variety of foods, but this market specializes in seafood and fish.
If you want to see how samurai used to live, check out one of their residences by visiting Nomura house.
Day 13: Shirakawago
Day 14: Ishikawa
Take a break from exploring, shopping, and picture taking and spend the day relaxing at Kaga Onsen, a hot spring and spa.
Day 15-17: Kyoto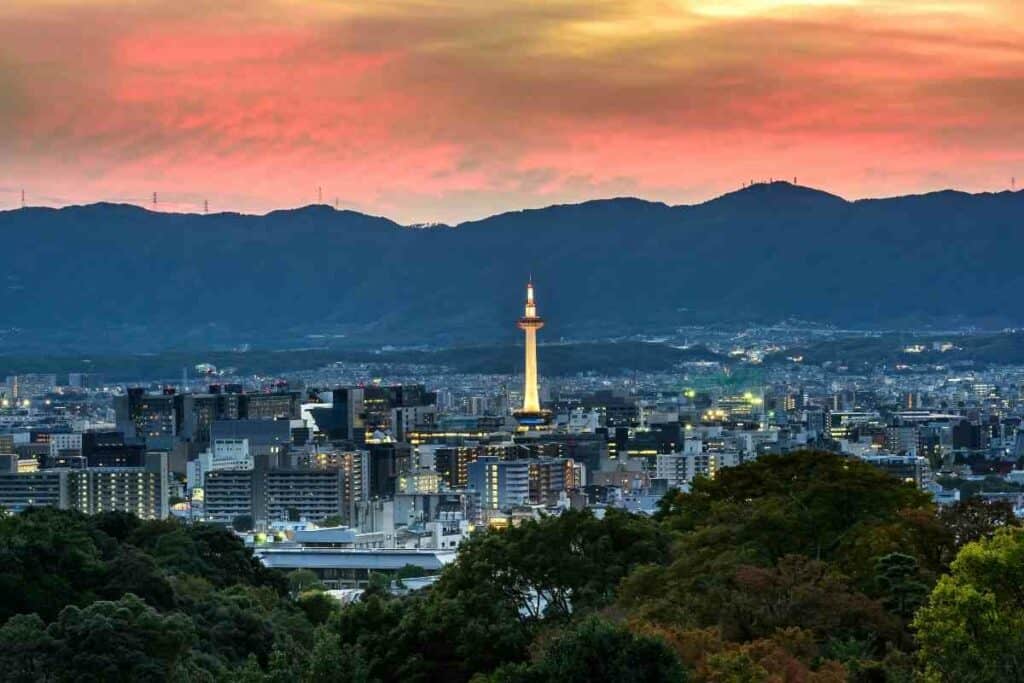 Visit Kiyomizu-Dera, translating to Pure Water Temple, it was built in 760 on the site of a waterfall.
Explore the historical stone-paved streets of Ninnen-Zaka and Sannen-Zaka.
The Kinkaku-Ji, sometimes called the Golden Pavillion, is the most famous building in Kyoto and attracts tourists from all over. It's for good reason too, the top two floors are completely decorated in gold leaf.
Ginkaku-Ji, or Silver Pavilion, this temple was modeled after the Golden Pavillion. This temple isn't decorated in silver as the name might suggest.
Take a two-wheel cruise along the Kamogawa River. This is a great spot to spend a few hours in the afternoon, which makes it a lovely spot to have a picnic.
Spend a few hours hiking along the Takao Gorge. Within an hour and a half of leaving Kyoto, you can find Kiyotaki village along the Gorge.
End your trip with a traditional Tea ceremony where you'll experience the principles of tea ceremonies: harmony, purity, respect, and silence.
Day 18: Osaka
On your last day, fly out of Kansai International Airport to return home.
Final Thoughts
No matter what time of year you visit, there is something for everyone in the Japanese Alps.
With so many cities and towns to choose from, it's easy to find an area that matches your interests and offers everything you're looking for on your vacation.
From outdoor activities and beautiful landscapes to cultural experiences and nightlife, these mountains have something for everyone.
Also Helpful