For those of us looking to take at trip to Japan, you may well have seen the iconic pictures of Mount Fuji with its snow-capped summit.
If you're heading there in the winter season, you may be keen to know if the snow is limited to Japan's mountains or if you can expect it across the country too.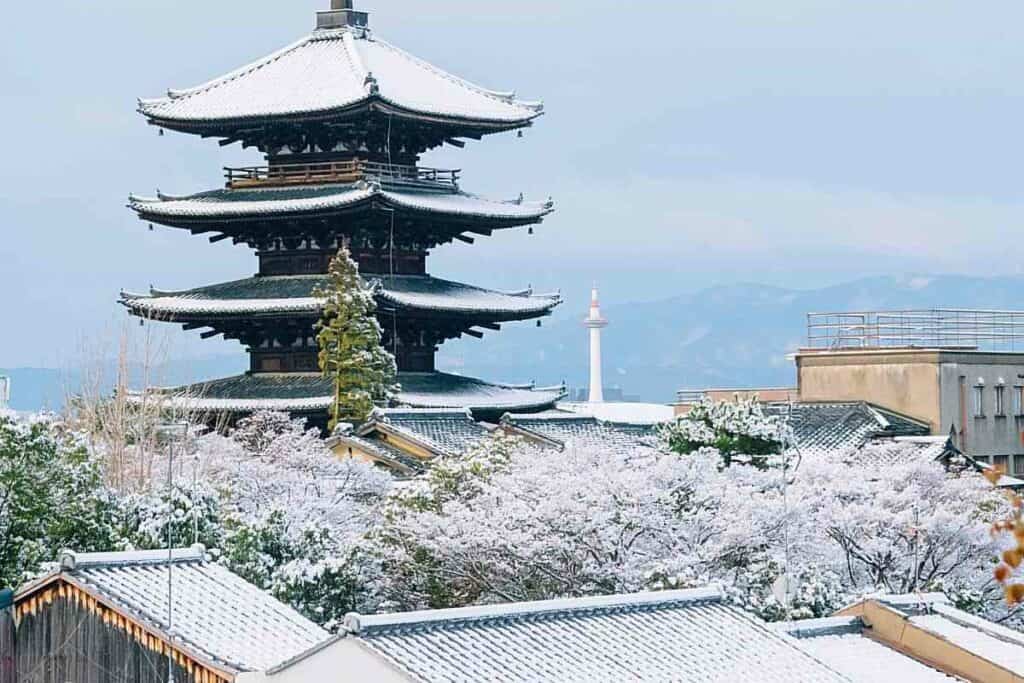 And, if so, will you expect the odd snowy flurry, or will it be an epic dumping?
Hold your skis, let's find out!
Typical Weather in Japan
To answer the question "does it snow in Japan?", yes it does! The winter season brings lots of snow to many regions with the amount differing depending on where in Japan you are.
Heavy snowfall is common in the northern parts of Hokkaido, Tohoku, and the Japanese Alps. These areas are also known for their winter sports and skiing resorts.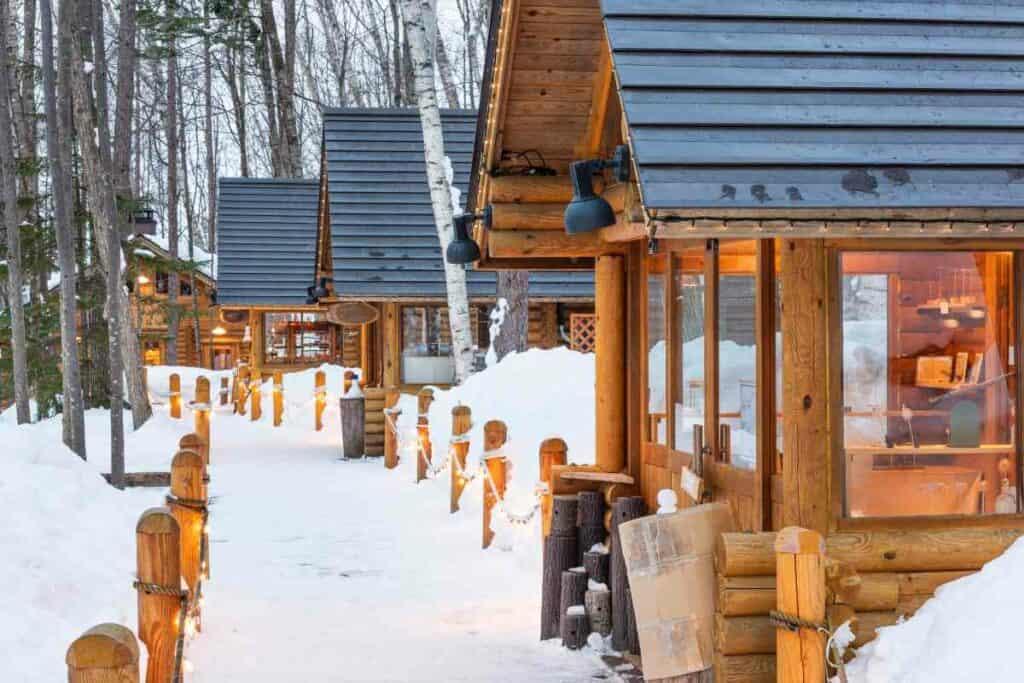 In central and southern parts of Japan, snow is less common, but it has been known to snow in the winter months. Snowfall tends to be much lighter in these regions.
Aside from the snow, Japan can have very cold winters with the winter season extending from December to February.
Temperatures in the norther regions regularly drop below freezing, and heavy snowfall is common.
Central Japan typically has more mild weather compared to the northern areas. Temperatures do sometimes drop below freezing, however, but heavy snowfall is less common as the weather tends to be drier here than in the north of Japan.
If you are visiting central Japan (which includes places like Tokyo and Kyoto), you should dress warmly in the winter months and have plenty of layers to stay comfortable.
In southern Japan, the regions of Osaka and Fukuoka experience milder winters compared to the rest of the country.
Temperatures here rarely drop below freezing, and snowfall is much less common. However, an extra layer wouldn't go amiss.
Aomori – the Coldest Area in Japan
Japan's heaviest snowfall is in Aomori, which is located on the northernmost part of Honshu.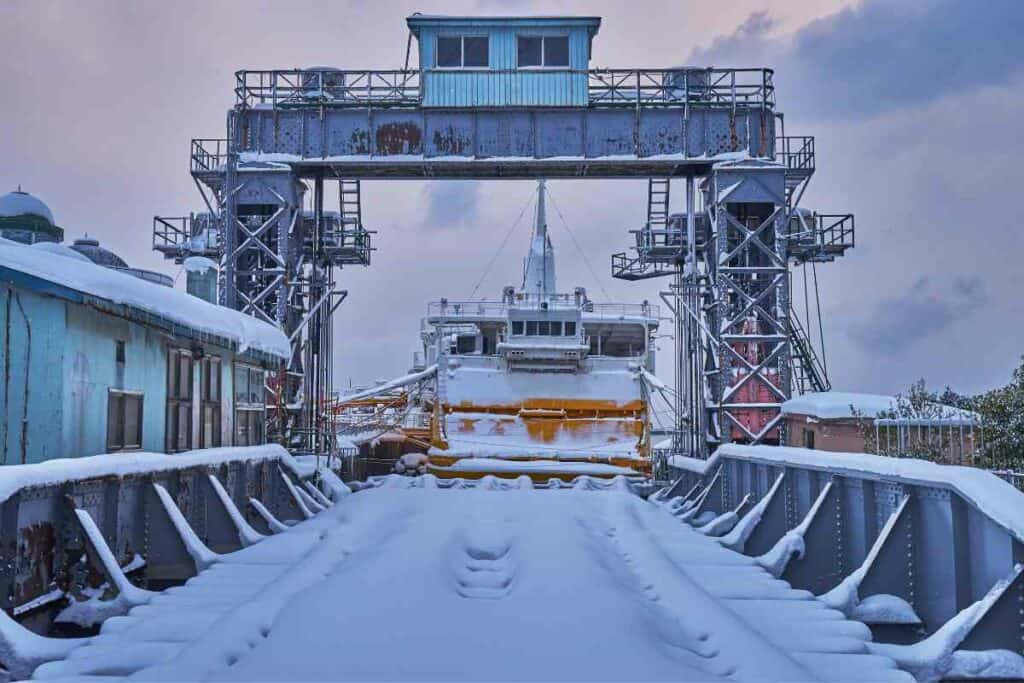 In fact, this area is famous for its record-breaking snowfall! This is due to its geography where cold air blows in from Siberia.
These cold air masses pick up moisture from the sea, which often results in significant snowfall. It's even reached an impressed 20 feet (six meters!) before.
Aomori is also famous for its "snow monsters" or "juhyo" which are trees covered in heavy snow and ice formations that create picturesque and unique shapes.
They're definitely worth a look at if you love the snow!
Winter Sports
Winter sports and snow go hand in hand, don't they?
It's no surprise therefore that winter sports are popular in Japan.
A Russian friend of mine even travels to Japan every winter to teach ski and snowboard techniques there.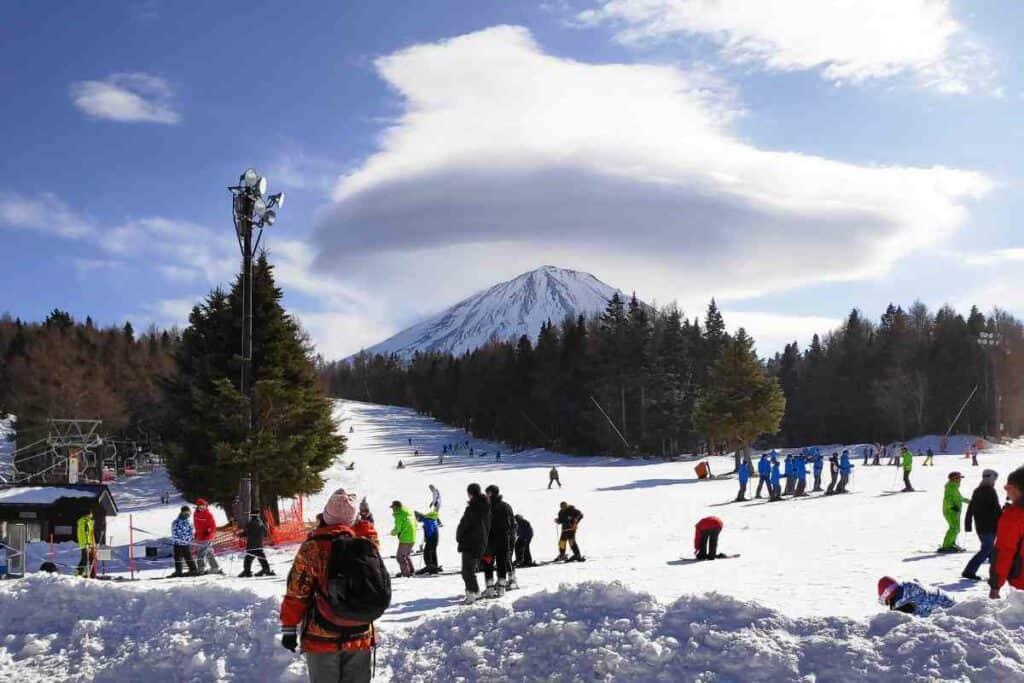 Some of the places that receive heavy snowfall and are famous for winter sports include:
Hokkaido: Hokkaido is the northernmost island of Japan. It is famous for its heavy snowfall. People come from all over the world to ski and snowboard here.
Tohoku Region: Appi Kogen and Zao Onsen are popular ski resorts in this region.
Nagano Prefecture: Situated in the central part of Honshu, the Nagano Prefecture is known for hosting the 1998 Winter Olympics. It's no surprise therefore that it was picked its substantial snowfall. This one's definitely a popular choice for skiers.
Niigata Prefecture: This is another region that experiences heavy snowfall. The coastal areas of Niigata are known for deep snow and impressive ski resorts.
You can try many a winter sport in Japan, including:
Skiing: Japan has numerous ski resorts with excellent powder snow, particularly in the northern regions. This, along with snowboard, is the most popular of winter sports in Japan.
Snowboarding: Many resorts have dedicated snowboarding parks and halfpipes, providing many opportunities for freestyle riders. Some are most definitely not for the faint of heart!
Snowshoeing: A tranquil and accessible winter activity that enables people to explore the snowy landscapes of Japan while exercising. This is a great option for those who are somewhat intimidated by Japan's impressive pistes!
Ice Skating: Ice skating rinks can be found throughout Japan in the winter. Tokyo has many popular ice-skating spots, including the rink at Tokyo Midtown and the open-air rink in Yokohama.
Cross Country Skiing: Also known as Nordic skiing, it is a popular winter sport in Japan and offers a full-body workout.
Snowmobiling: Some resorts in Japan offer snowmobiling experiences for an additional charge. This allows visitors to explore the snowy terrain at higher speeds.
Cold Weather Etiquette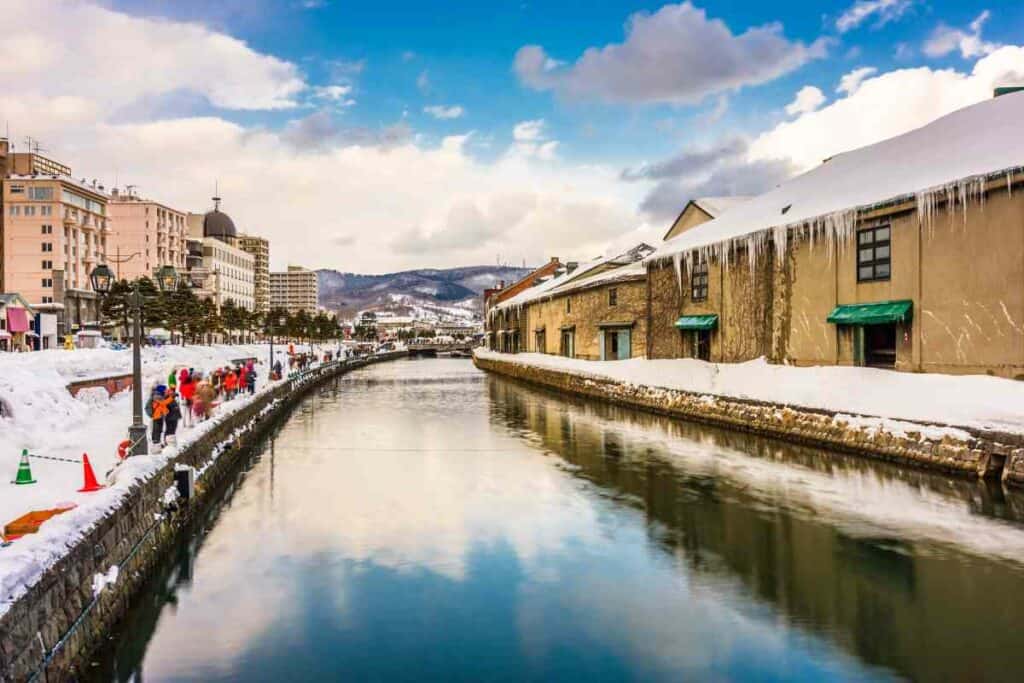 In Japan, there is a certain etiquette to consider during cold weather, which may come as a surprise to some.
Consider Your Clothing: It is important to dress appropriately. During cold weather, it is essential to dress warmly and wear proper winter attire such as a coat, boots, scarf, and hat. It is important to be respectful of the weather conditions even if you're looking for a night out or a party atmosphere.
Remove Your Shoes: When entering someone's home, a traditional inn (ryokan), or certain establishments, it is customary to leave your shoes at the entrance. This is especially important during winter when you will likely be wearing thicker, heavier, and possibly, dirtier footwear.
Share Umbrellas: Sudden rainfall or snowfall is common in Japan. If you are caught in bad weather, sharing an umbrella with others is considered polite, especially if you are walking together or standing waiting at a bus stop.
Onsen: When using a public bath (onsen), washing thoroughly before entering, even in cold weather, is important.
Wintertime in Japan
Aside from enjoying the snow with winter sports, Japan also goes all-out with other wintertime fun despite the white stuff.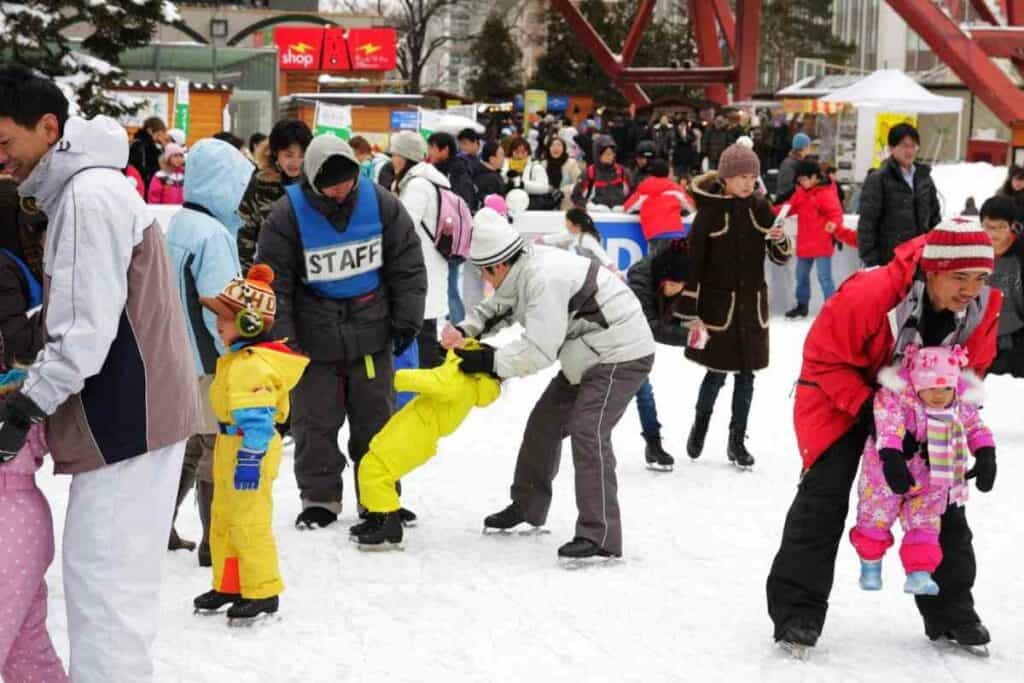 Many winter illuminations and vibrant light displays decorate the parks, streets, and buildings during the coldest part of the year.
In the bigger cities of Tokyo and Osaka, many dazzling light shows attract visitors worldwide.
There are winter festivals such as the Sapporo Snow Festival in Hokkaido, or the Otaru Snow Light Path Festival, featuring impressive ice sculptures, snow slides, and other exciting winter attractions. These events draw people from all over the world.
Japan holds many New Year celebrations, known as Shogatsu, which is the most important holiday of the year.
There are many traditions and customs during this time, such as preparing special meals and visiting family.
What about indoor events?
As some parts of Japan can be exceptionally cold, many people venture indoors, making museums popular for winter.
Others prefer to stay warm and cozy at home, reading books, watching movies, or playing traditional board games like shogi or go.
Final Thoughts on Does it Snow in Japan?
From December to February, you can certainly expect to find snow in Japan. Generally, the further north you travel, the heavier the snow will be. Japan is well-geared up for the snowy weather – so you should be too!