You can't visit Tokyo without visiting the Tokyo Dome! But what is this place and what does it have to offer its visitors?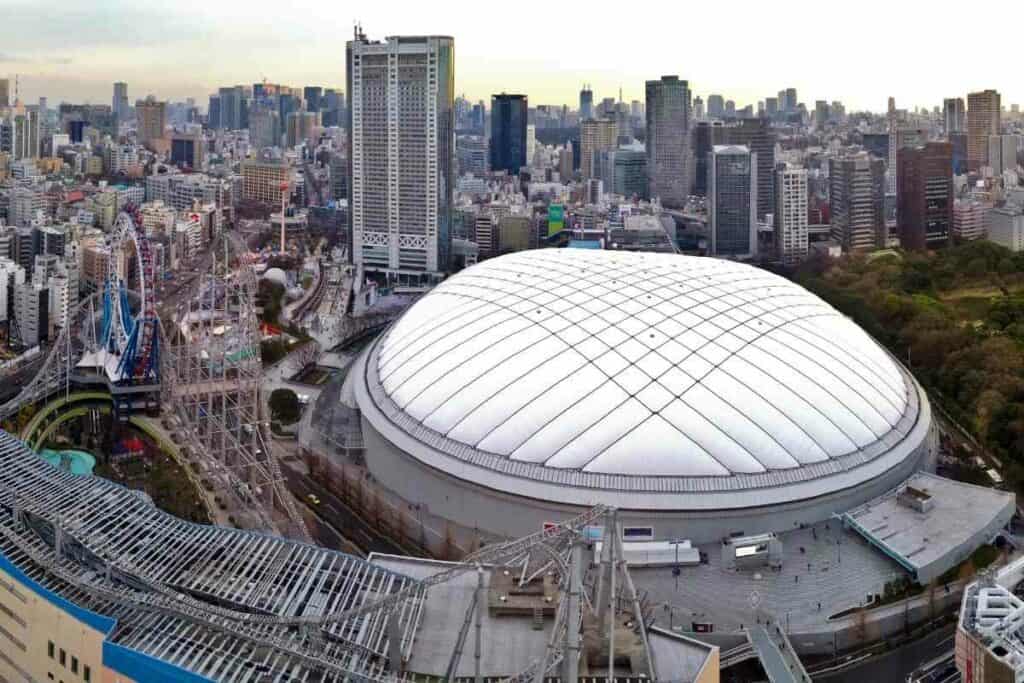 Let's find out 13 things you need to know about visiting the Tokyo Dome.
1. It's part of a wider complex
The Tokyo Dome is actually part of Tokyo Dome City.
This is a huge entertainment complex that's located in the Bunkyo area of Tokyo.
It is home to an amusement park, a baseball stadium, a martial arts and boxing arena, a bowling alley, hundreds of restaurants and shops, a 43-storey hotel, and a luxury spa.
When people talk about visiting the Tokyo Dome, they're most often talking about the whole city complex.
2. The Dome is a stadium
The Tokyo Dome itself is an event hall and one of Tokyo's most famous landmarks.
It is used for live concerts and live baseball matches, among other things. Over eight million people visit the dome every year.
The dome opened in 1988 and was the first of its kind in the country.
It is an air-supported dome. This means that the membrane roof is supported by a difference in air pressure.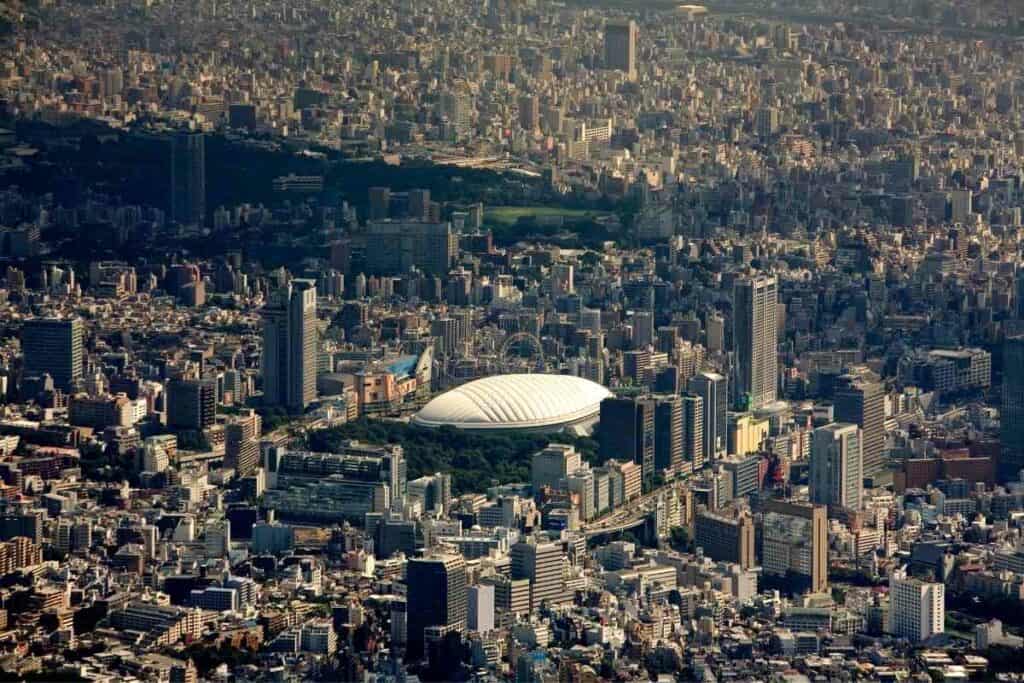 The Dome is home to the Yomiuri Giants, who are a professional baseball team. It is one of Japan's best stadiums and can house 57,000 people.
The Yomiuri Giants compete in the Central League of Nippon Professional Baseball. They are Japan's oldest and most successful baseball team.
As well as baseball matches, it hosts:
MMA (mixed martial arts) events
monster truck races
kickboxing events
pro-wrestling matches
basketball matches
American football games
and more
The Dome has been given the nickname "The Big Egg."
3. The Tokyo Dome is used for concerts
Like many stadiums, the Tokyo Dome is used for concerts.
Over the years, there have been concerts here by:
KISS (their "End of the Road" World Tour)
Ed Sheeran
Paul McCartney
Jeff Beck
Aerosmith
Billy Joel
the Backstreet Boys
Bon Jovi
The Rolling Stones
and Kylie Minogue
In late 2022, Justin Bieber will appear on two dates.
However, the most common concerts are often K-Pop groups.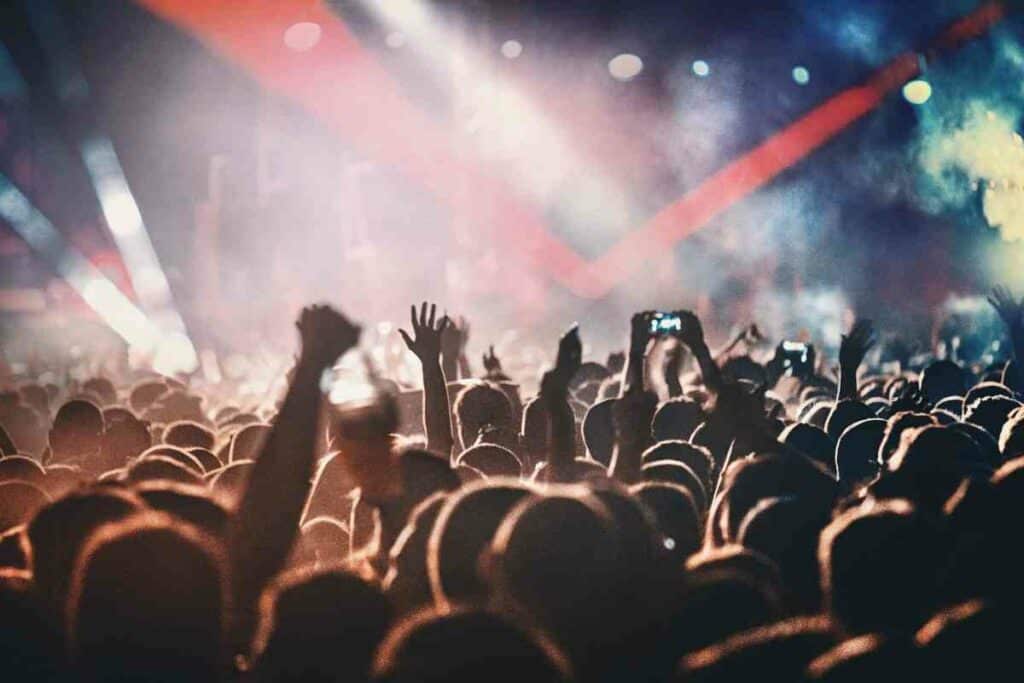 In fact, it's almost every idol's dream in the K-Pop world to sell out a concert here.
Here are some K-Pop groups that succeeded in filling up the stadium:
BTS
TVXQ
TWICE
Girls' Generation
BIGBANG
EXO
SHINee
BLACKPINK
Super Junior
KARA
2PM
4. The Dome City amusement park has free entry
There are several huge rollercoasters as well as other rides at the amusement park.
The most famous ride is the Thunder Dolphin, which reaches an impressive 81 mph. There is also a popular Ferris wheel.
The amusement park has something for everyone, and each attraction has its own fees.
You can, however, choose to buy a one-day pass, which allows you access to any ride on your visit.
This amusement park can get busy during school holidays so it's important to book in advance or you might have to wait a while before being allowed onto the site.
5. It's home to the world's first and largest centerless Ferris wheel
The Dome City's hubless Ferris wheel was the first of its kind in the world.
It rotates like a normal Ferris wheel but doesn't have anything in the middle. Instead, the carriages are attached to the rim of the wheel.
The wheel is called the Big O and is 60 meters tall.
What makes it even more special is that there is a roller coaster that passes through its center called Thunder Dolphin.
There are 40 gondolas on the wheel and eight of them have karaoke machines inside!
6. You can ride a rollercoaster through a Ferris wheel
As mentioned in number five above, the Thunder Dolphin rollercoaster passes through the center of The Big O Ferris wheel.
This is the signature ride when you're visiting the Tokyo Dome. It has a top speed of 130 km/h and a drop of 80 degrees, which creates a free fall sensation.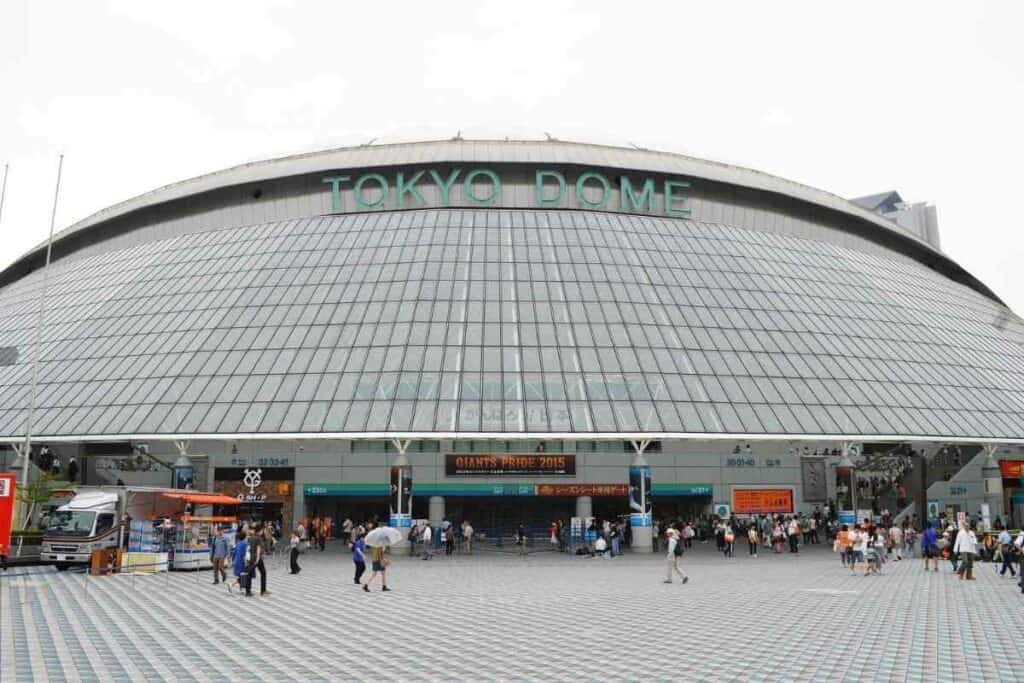 Because it runs really close to some of the buildings, it really makes you feel like you're flying between them.
You'll pass through the wall of the spa as well as the middle of the Ferris wheel. You also get magnificent views of Tokyo itself.
7. You'll be spoilt for choice with food and drink
The surrounding Tokyo Dome City has more than 70s cafes, bars, and restaurants where visitors can find both Japanese food and other food like Asian fusion, Chinese and Western cuisine.
One of the most popular places to eat is the GO-FUN Food Court, which encompasses six restaurants in a self-service style set-up.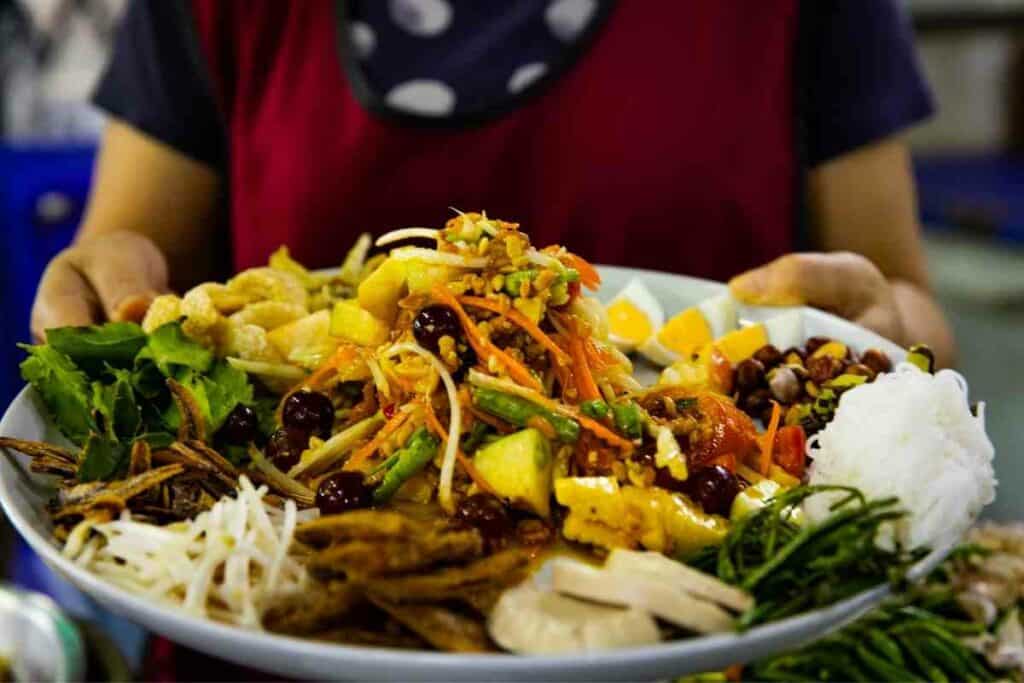 There is an Udon noodle restaurant, a restaurant selling popular Korean dishes, a restaurant selling charcoal-grilled chicken with eggs and rice, a ramen restaurant, a Hamburg steaks restaurant, and a dessert place.
There is also a kids play area inside.
8. You can stay there!
When visiting the Tokyo Dome, you can actually stay in the hotel there.
The Tokyo Dome hotel is one of the most prominent skyscrapers in Tokyo.
It has 43 floors and is 155 meters tall. There are 1,006 rooms and eight different restaurants.
The restaurants include a buffet restaurant, an Italian restaurant, a French restaurant, a Japanese restaurant, a Japanese Beef BBQ restaurant, a steak, and seafood restaurant, and an à la carte restaurant.
The hotel also has a business center, meeting and banquet facilities, an onsite minimarket, and a drink vending machine.
You can even see the Thunder Dolphin rollercoaster from the hotel.
9. There's a natural hot spring spa
The Spa LaQua uses natural hot springs right in the center of city.
It has a beauty salon where you can have treatments and have your nails done. The hot water flows from 1,700m below the ground.
There is one strict rule, however, that might prohibit you from entering: the spa does not allow anyone with tattoos or other body art to enter.
10. The staff speak English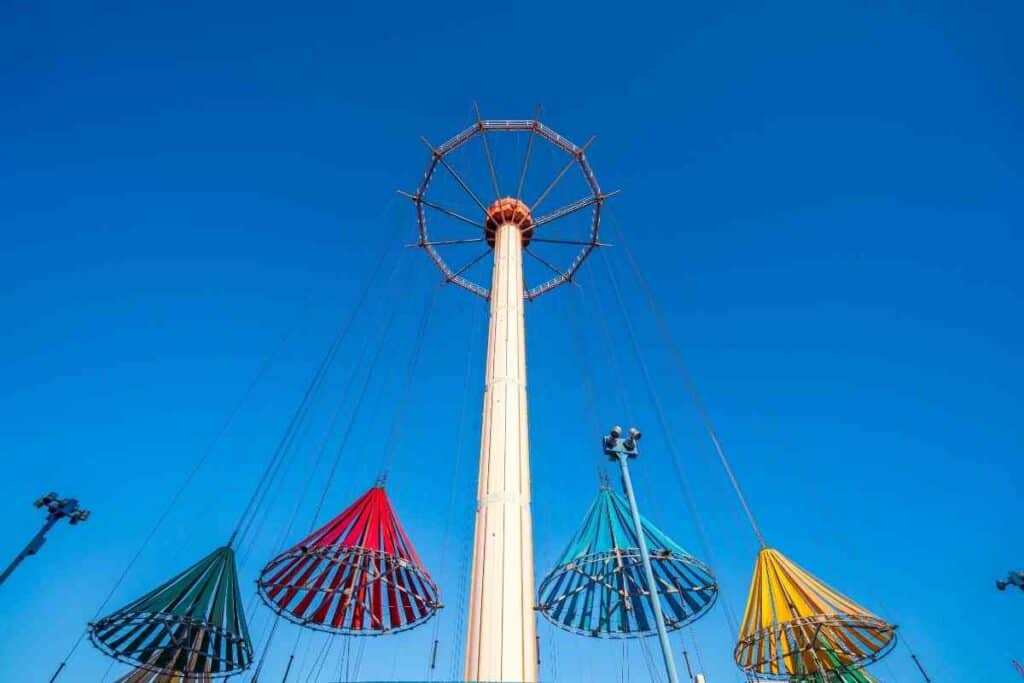 For anyone a little worried about the language barrier when visiting the Tokyo Dome, the good news is that staff speak English.
All staff wear a badge to show the languages they speak. Information in the space museum is also in English too.
11. There is free Wi-Fi throughout
Even the staff do speak English, if you're ever stuck for a translation, the good news is that the entire site around the Tokyo Dome has free Wi-Fi.
12. The surrounding area
When visiting the Tokyo Dome, it's always good to know what else there is in the surround area.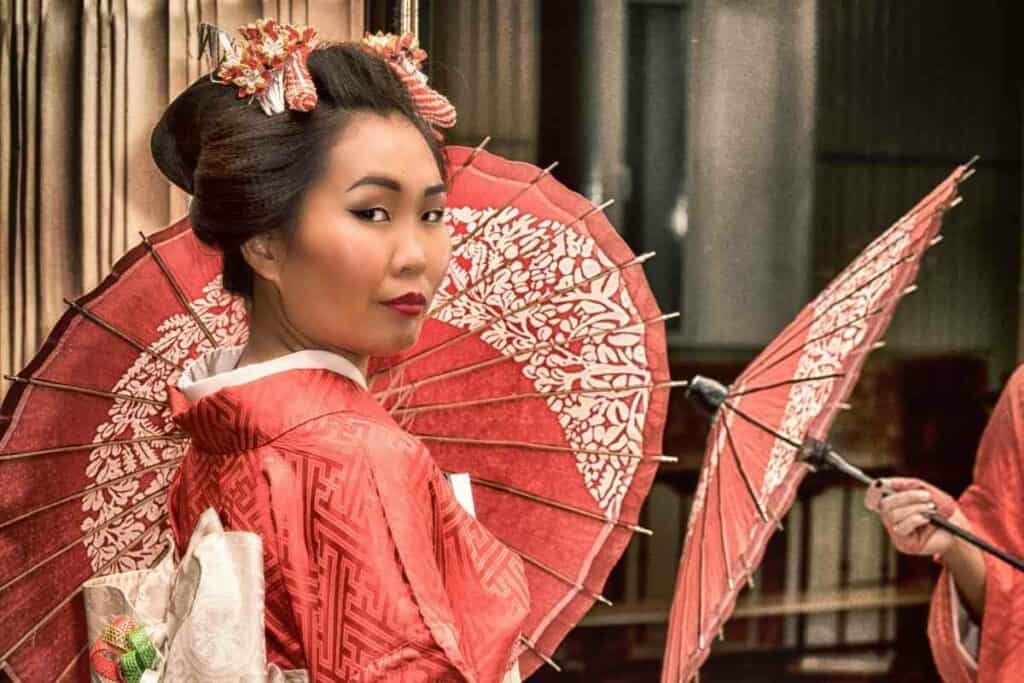 The Dome is located at 1-3-61 Koraku, Bunkyo, in neighborhoods called Yotsuya and Iidabashi. These two neighborhoods developed around the Imperial Palace's outer moat.
Nearby – There is a place called Kagurazaka, which is a former red-light district. It is a photogenic place, which creates an old Tokyo feel with its narrow, stone-paved footpaths.
You'll also see quaint cafes, and restaurants with geisha.
13. How to get there
There's one crucial point we haven't mentioned: how to get there!
The nearest station is Suidobashi Station, which is around one minute on foot from the Tokyo Dome. This station runs on the JR Chuo Line.
The Dome is also close to Korakuen Station, which has the Namboku and Marunouchi lines, and Kasuga Station, which is on the Mita and Oedo lines.
Both of these two stations are five minutes on foot from the Dome.
Final thoughts on things you need to know about visiting the Tokyo Dome
So, there you have thirteen things you need to know before visiting the Tokyo Dome.
This place is certainly not the place you'll visit just for a couple of hours.
In fact, many people center their whole vacation around this area – and for good reason!
With all the restaurants, activities, and attractions all within easy reach, it's safe to say visiting the Tokyo Dome is a must-do on your visit to Japan.
Also Helpful