The capital city of Tokyo in Japan is famous for a great many things.
A historical place, enriched with Japanese culture, home to the infamous Mafia setting in a multitude of Hollywood productions, and boasting the world's second-largest tower: Tokyo is one of the most visited capitals on the planet.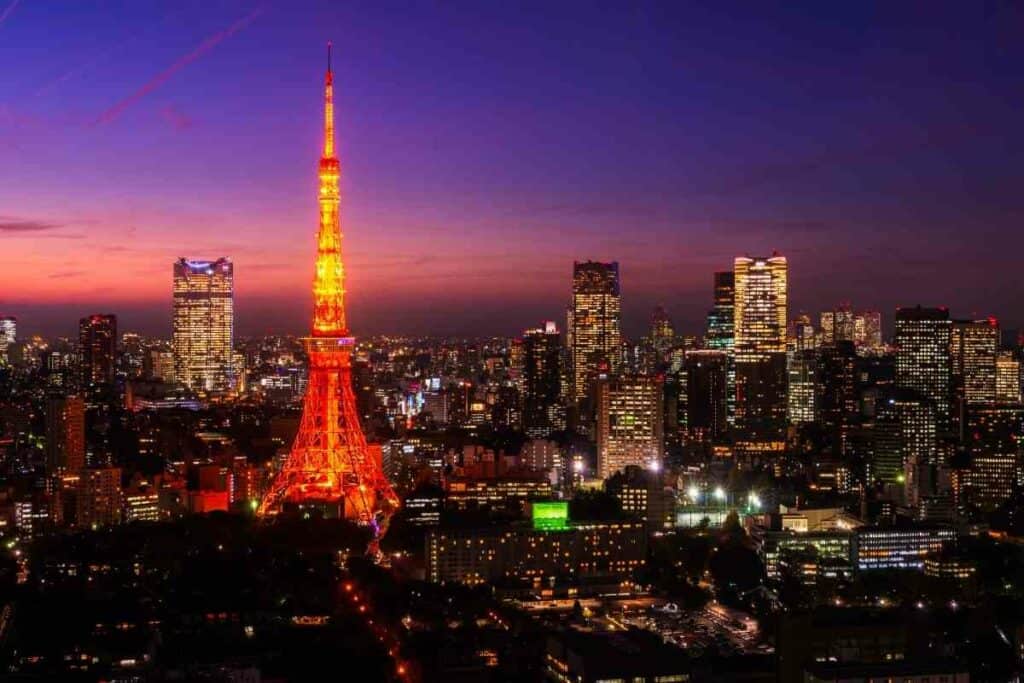 With a population in excess of 13 million, it is also one of the busiest there is. Seeing this city light up at night is a wonder to behold but no view can beat an aerial one.
Luckily enough, you won't even need a helicopter to get one.
With a choice between both the traditional Tokyo Tower (332.9m) and the colossal Tokyo Skytree (634m), you can see as far as 70 kilometers in the distance on a clear day.
But which is the best one to spend your hard-earned cash on?
What to Expect? We will compare these two tall communications towers and help you to make an informed choice between them, should you find yourself limited to visiting just one.
What's the history behind them?          
The iron lattice Tokyo Tower was erected in 1958, some seven decades after the Eiffel Tower on which it was modeled.
Since then, it has stood as a major emblem of Japanese culture; attracting more than 10,000 visitors, on some days, since its construction was completed.
Another six decades on and the tallest structure in Japan was dominated following the completion of the magnificent Tokyo Skytree in 2012.
It was so popular in its opening year that the operator had to limit tickets and the height at which visitors could reach.  
Discover an array of essential items for your Japan trip at the Japan Object Store, our esteemed partner. They offer everything you may require to make your journey as enjoyable and culturally immersive as possible.
What's the difference?
Aside from being almost twice the height, Tokyo's famous Skytree, was once Guinness World Record's tallest tower on Earth.
Although it is now only third on this list – beneath the titanic Burj Khalifa (828m) – the astronomical Skytree still dwarfs the entire city below and provides unrivaled, panoramic views.
Suffer from Vertigo? Not to worry! The iconic Tokyo Tower is not so high, and the views will still take your breath away.
Photographers with an array of lenses might prefer to be higher up, but there is no need if you simply wish to soak in the views and take a selfie or two; it can be done from a lesser altitude.
Views from the Skytree are, without a doubt, astonishing but they are by no means unrivaled.
Tokyo Tower is roughly the same height as its apparent inspiration: the Eiffel Tower in France, which has also been made almost 20 feet taller very recently.
Interestingly, their contrasting heights are not the only stark differences between them.
How much does admission to each cost?
Admission to these two towers differs slightly.
Tokyo Tower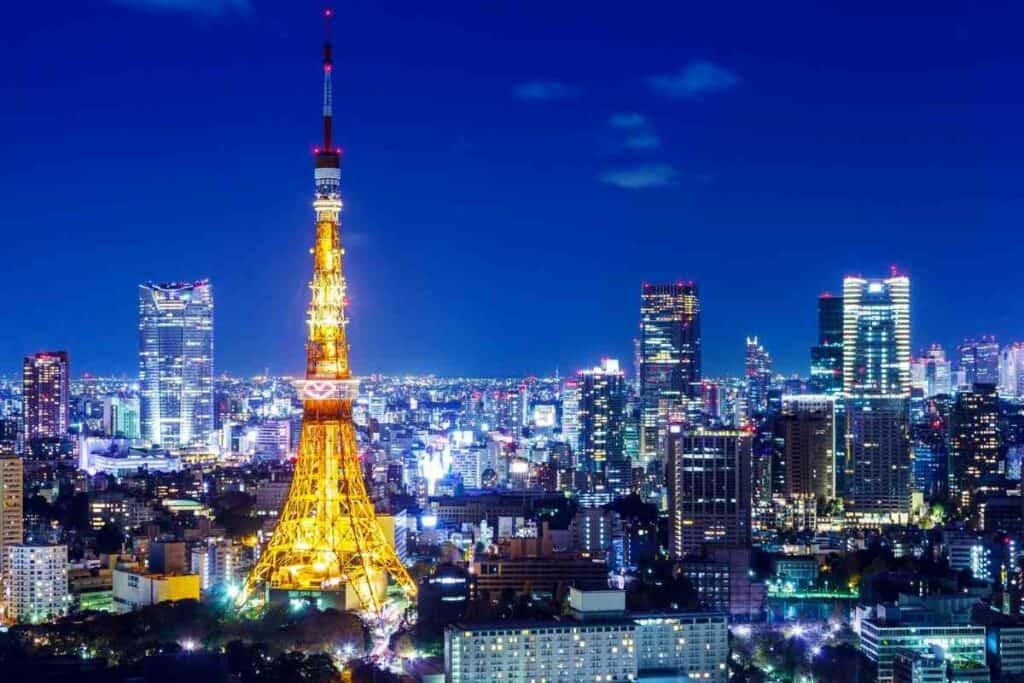 Hotels near Tokyo Tower at booking.com
There is a differentiated price to enter, based on age. A 'Main Deck' (150m) and a 'Top Deck' can both be accessed.
Main Deck

Adult (19 years and up): $9.00 (¥1,200)
Children (16-18): $8.00 (¥1,000)
Young Children (7-15): $5.00 (¥700)
Younger Children (4-6): $3.00 (¥500)
Top Deck (Includes Tour & Main Deck Access)

Adult (19 years and up): $22.00 (¥3,000)
Children (16-18): $21.00 (¥2,800)
Young Children (7-15): $15.00 (¥2,000)
Younger Children (4-6): $11.00 (¥1,400)
(Each price is discounted by ¥200 when booked online & children under 4 enter for free).
Tokyo Skytree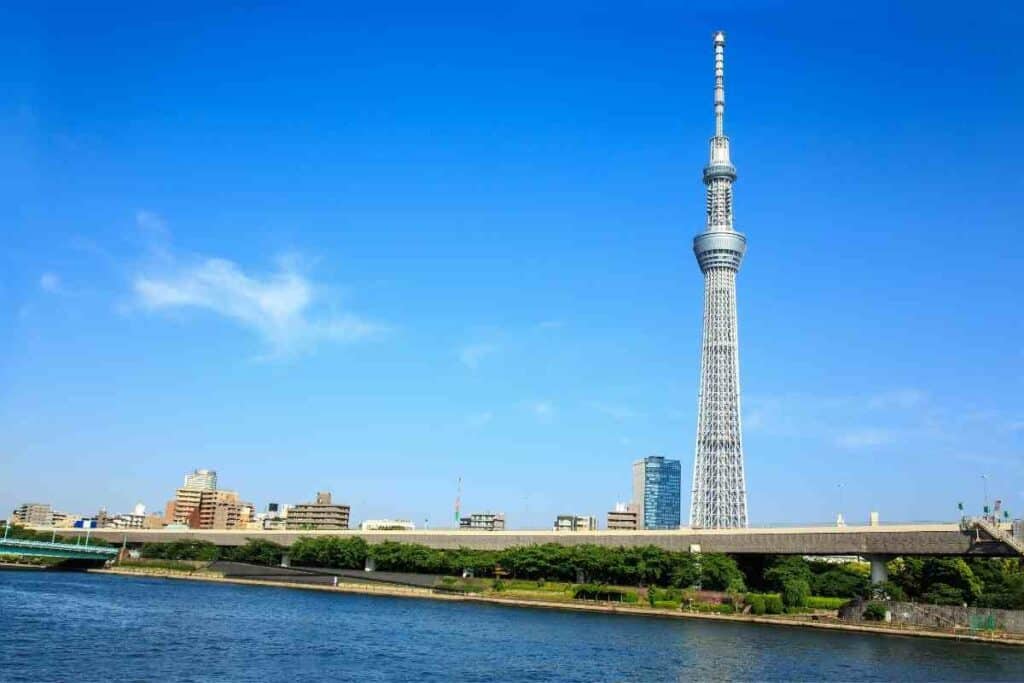 Hotels near Tokyo Skytree at booking.com
Similarly, there are two places within this tower that visitors can access as well: the 'Tembo Galleria' (450m) and the 'Tembo Deck' (350m).
Payments are again differentiated by age.
Tembo Deck

18 years and above: $15.00 (¥2,100)
12-17 years old: $11.00 (¥1,550)
6-11 years old: $8.00 (¥950)
Tembo Galleria (Combo Ticket)

18 years and above: $22.00 (¥3,100)
12-17 years old: $18.00 (¥2,350)
6-11 years old: $11.00 (¥1,450)
(Children under 7 enter free of charge).
All above prices may vary on holidays and are subject to change.
There are additional discounts available for group reservations and like Tokyo tower, visitors with only a Deck ticket can purchase an additional ticket to the Galleria on the day.
What's the difference in amenities?
With two separate observation levels each, these two towers are similar in more ways than one.
They each boast a number of shops on multiple floors, with much more than just souvenirs and gifts available.
Both have cafes, restaurants, galleries, photo counters, and glass floors, but there are also some unique features to discover in both.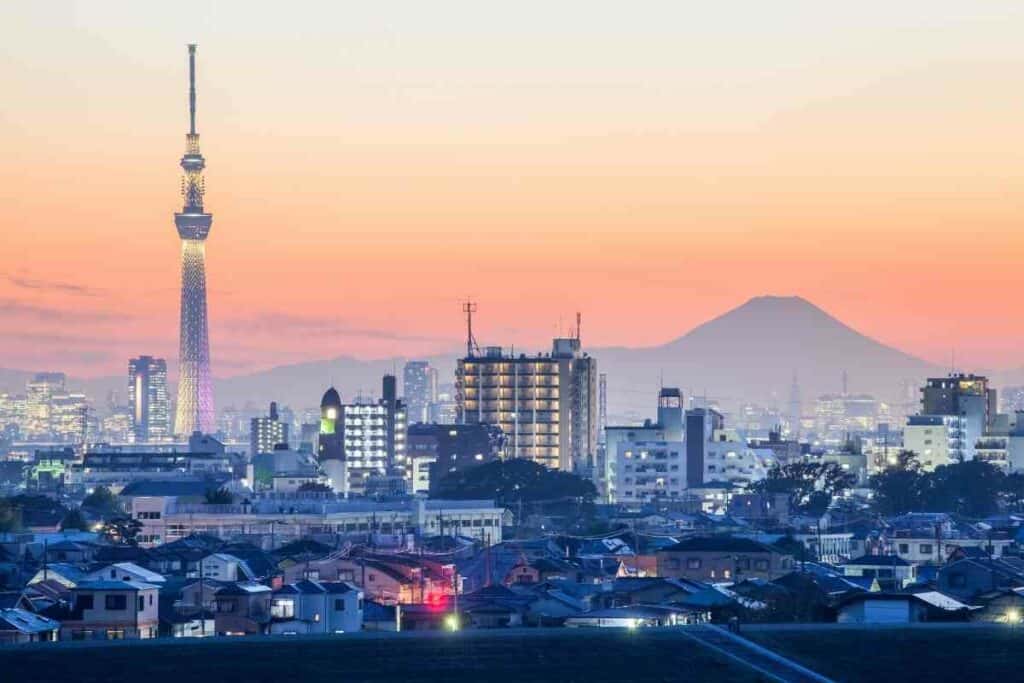 The Skytree even lists a high-resolution telescope on both observation levels and Tokyo Tower hosts an Animate Store; for which Anime fans will be very grateful.
You can even get yourself a professional sports massage in Foot Town, at the base of Tokyo Tower.
What is Foot Town?
Foot Town is the title given to the various floors within and at the foot of Tokyo Tower.
Consisting of various shops, burger and pizza joints, Anime displays, special events, entertainment, and even animated shows with subtitles for tourists.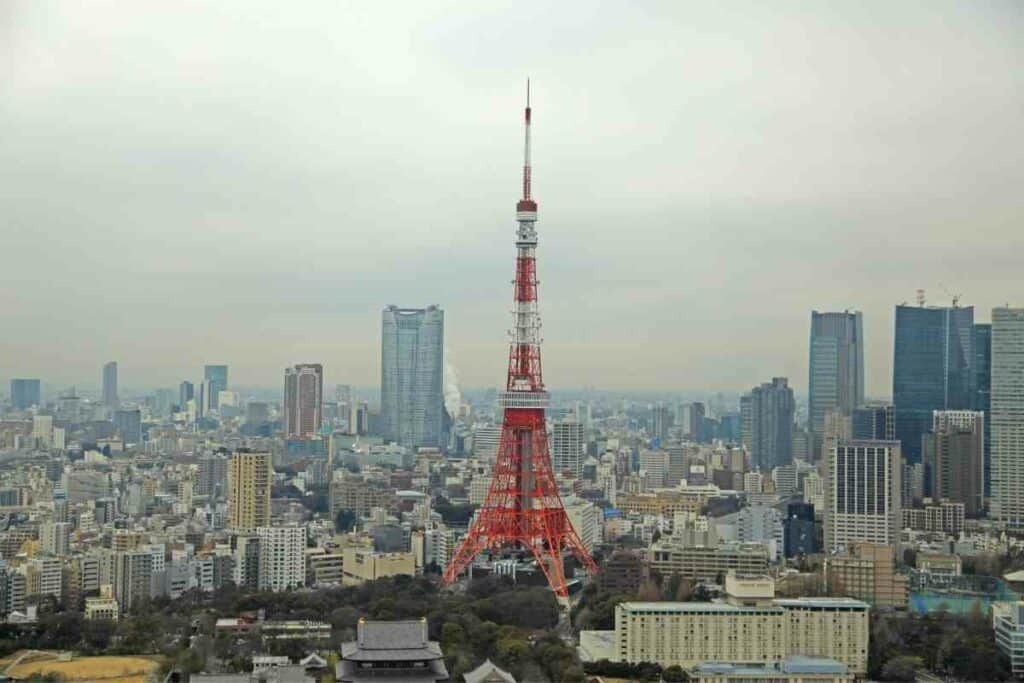 There is even a stunning aquarium with thousands of different species of Ocean life to observe, as well as a Pirate theme park on the 3rd floor.
Foot Town certainly makes Tokyo Tower quite unique.
What's unique about the Skytree?
With an observation level some 200 meters higher than Tokyo Tower, the views are somewhat more extended.
The building is also much newer, and more advanced.
Their Sky Restaurant 634 is located at 345m and provides delectable Edo chic and French dishes which you can enjoy with a panoramic backdrop of unprecedented views of Tokyo.
Not only this but it is also painted in a specific Japanese shade of white which was created for its unique purpose.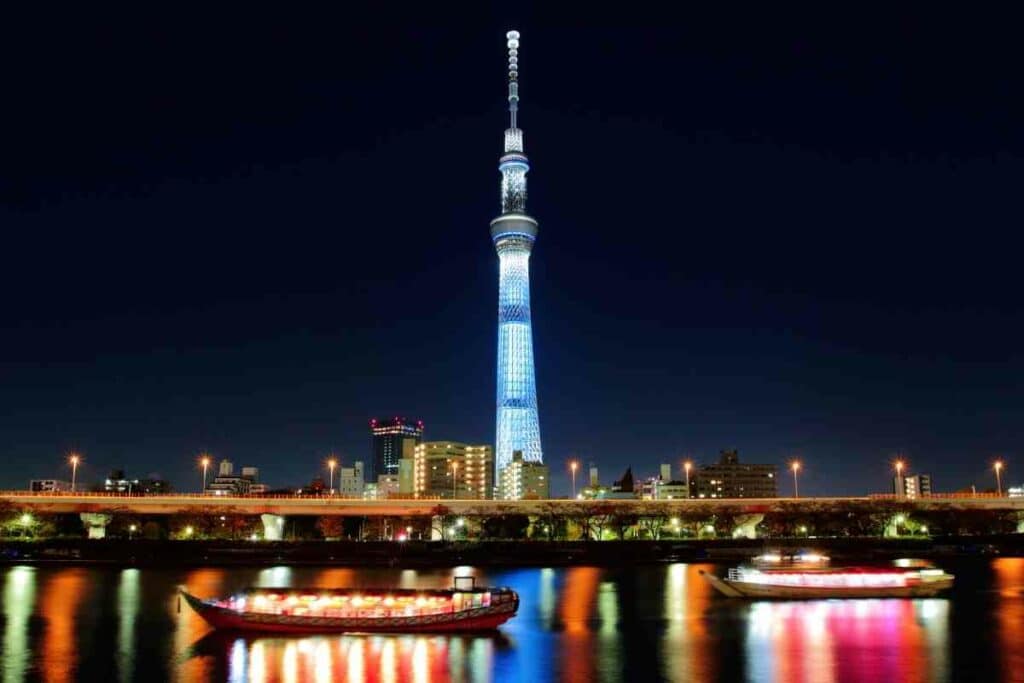 The use of this neutral shade affords intense reflection of the almost 2000 LED lights (along with a number of reflective plates) which illuminate it at nighttime; the structure can be seen for miles in the distance.
Unique lighting displays dazzle onlookers by switching designs and colors.
With the new SkyTree Gallery installed in 2018, a postal area with a tower-shaped postbox, there is plenty to see and quite a lot to do at Tokyo Skytree.
What's unique about Tokyo Tower?
If you have children visiting Japan with you, then Tokyo Tower is the obvious choice.
It's not as high, there's an anime store, a theme park, and Foot Town is much more geared towards younger kids.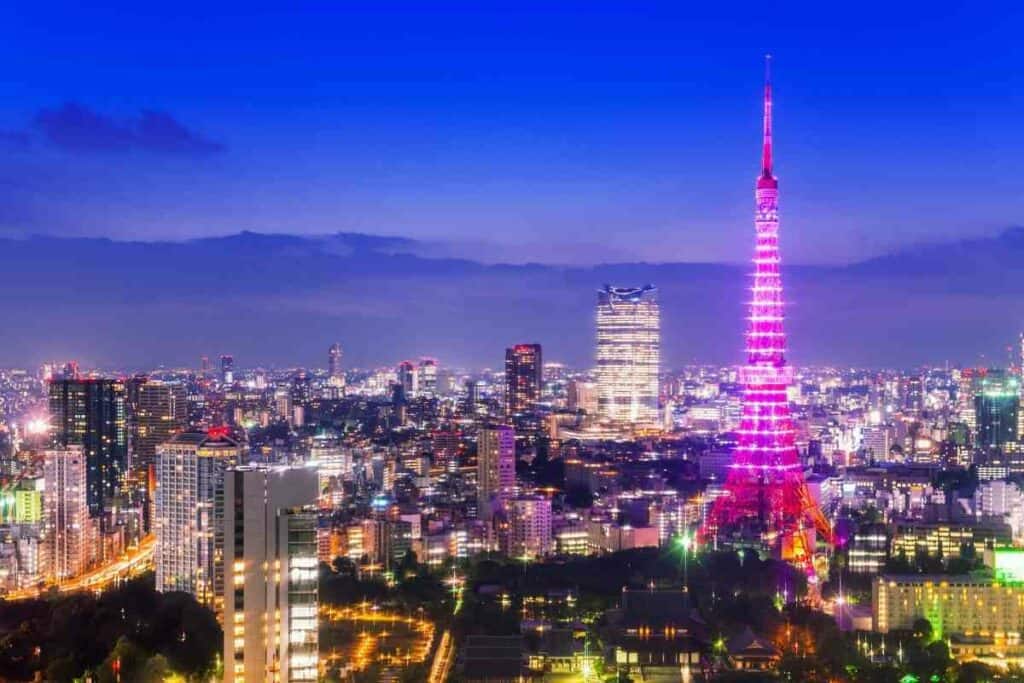 There is a lot more history with this one, too. It was painted responsibly in International Orange and white, so that it can be seen clearly from the air.
It also has an aquarium and a few other amenities which Tokyo Skytree does not.
Which should you choose to visit?
The easy answer is not to make that choice at all…
Both structures are very much worth visiting in their own right and with individual amenities, it would be awesome if you could just visit both.
If the choice, however, is which one must be made, then weigh up the positives and negatives presented above, based on your own preferences, and those of your companions.
If I was making the choice, then Tokyo Skytree would be high up on the list. It is, after all, twice the height.
The views are breathtaking, and it is immensely unique in the city.
However, it has to be said that I would also probably want to visit both.
Final Thoughts
This decision is one which you would expect to be quite trivial.
Opposingly, it turns out that it is not a decision to be made lightly. Both Towers open late, they each present astonishing panoramic views, great food, unique shopping experiences, and distinctive designs to explore.
Comparatively, with so many unique facilities, in each; along with the differences in height; the unique lighting displays and live entertainment; it is a wonder how anyone makes the decision between them at all.
Clearly, they do, however. Tokyo Tower has had just 26 million total visitors in its lifetime, so far.
The much younger Skytree, on the other hand, has had a whopping 180 million total people through its doors.
Newer, higher, and much more advanced in its construction, Tokyo Skytree certainly is the one to beat.     
Read Next