Most people presume all Japanese beers are made purely from rice. The truth is, similar to beer production worldwide, the main ingredients in beer in Japan are barley, wheat, yeast, and water.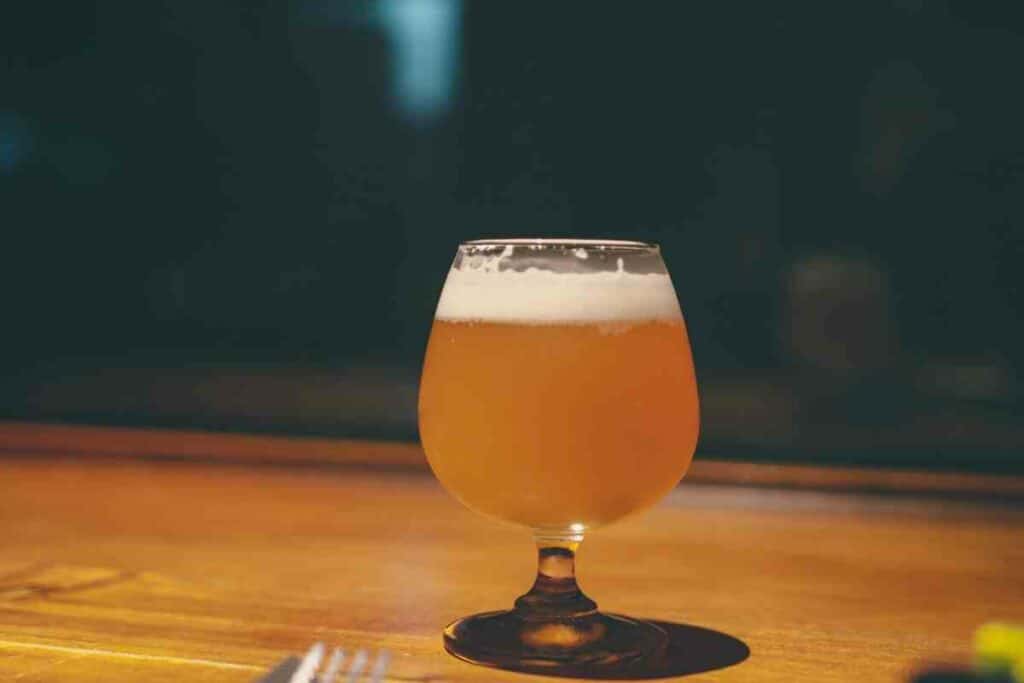 People in Japan consume a lot of beer in their homes and entertainment spots.
Japan is also known to have numerous beer festivals held throughout the year, to showcase the different breweries and brands available.
Origin Of Beer In Japan
Beer was introduced in Japan in 17th century by the Dutch. However, local production did not begin till the 19th century.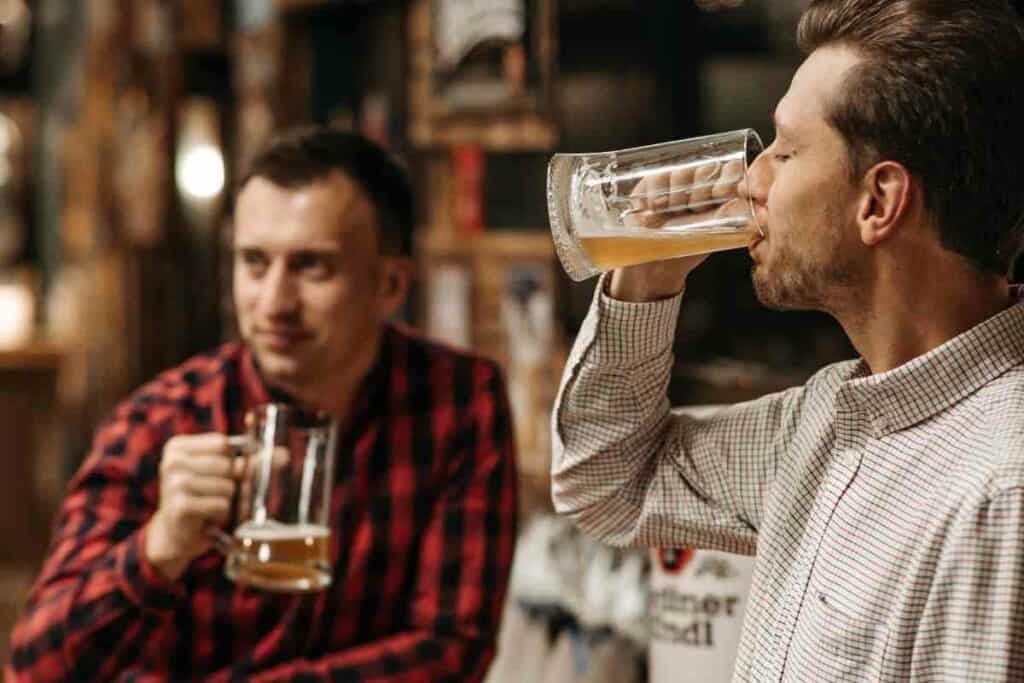 Today, the oldest and most significant breweries in the country are:
Asahi Brewery. Headquartered in Tokyo, this brewery began producing Japanese beers in 1889 and was initially known as the Osaka Beer Company. It is now a global beer and spirits producer, with its beer brand, Asahi Super Dry, the favorite among Japanese people.
Kirin Brewery. Founded in 1885 and formerly known as The Japan Brewery Company, it sells Japan's two most popular beers. They also distribute international brands all over the country
Suntory. Established as a family business in 1899, they are now a global Japanese beer and whisky producer. Japanese people and foreigners love their premium malt beer. They also produce sweet and fruity beers.
Sapporo. The oldest beer brand in Japan began production in 1876. Their premium canned beer is made American-style and is crisp and refreshing. It is also the top-selling Japanese brand in the US.
Orion. Production of beer began in 1959. They produce draft beer, which is unpasteurized with a richer, deeper flavor. The beer is semi-dry and goes well with oily fried food.
Sapporo and Kirin produce the world's top favorite Japanese beer brands to date. They are known for producing beers of premium quality and mastery.
You can get a tour of all the breweries mentioned above.
They allow visitors to their beer museums to experience their rich history and get a taste of their beers for a small fee.
Alcohol Free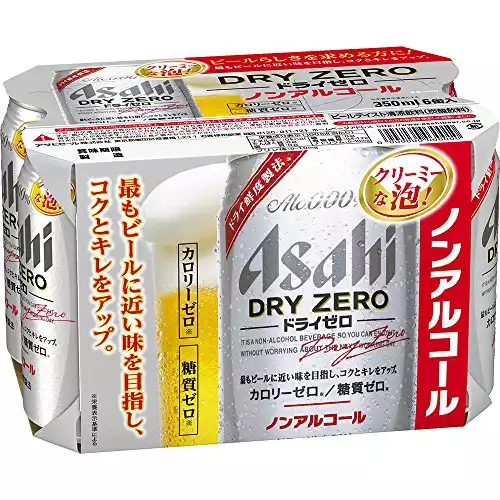 We earn a commission if you make a purchase, at no additional cost to you. Thanks!
What Kind Of Beer Do They Drink In Japan?
In Japan, breweries and microbreweries produce quality beer enjoyed and sold to millions of people, including the US.
The alcohol content in Japanese light beers is about five percent.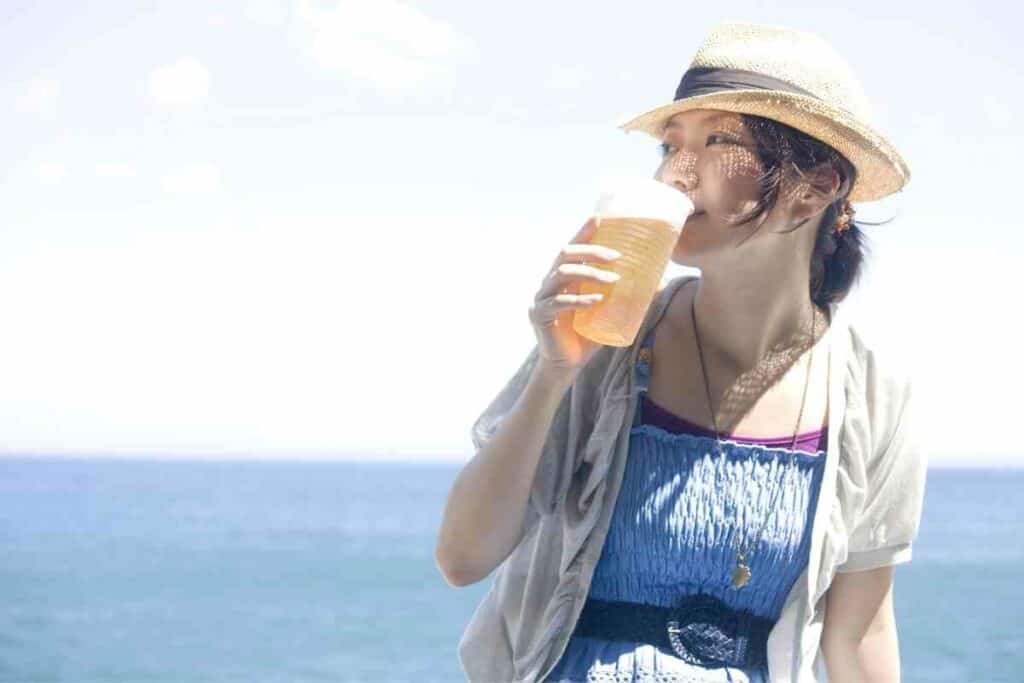 Alcohol laws tax beer producers based on the malt content, dramatically affecting the cost of beers sold to consumers.
High malt content beers are currently expensive to produce; hence will be pricier than their lighter variations.
Today, the people of Japan enjoy various types of regular beer. The standard three are:
Malt Beer. A well-liked traditional Japanese beer made purely from malt.
Happoshu. Also known as a low-malt beer that has a lower malt content.
Liqueur. It refers to a beer-like carbonated drink that contains little or no malt.
Craft beer and non-alcoholic options are also readily available from renowned older brands.
Prices and availability vary from location to location, but you will not miss these nine brands.
4.9%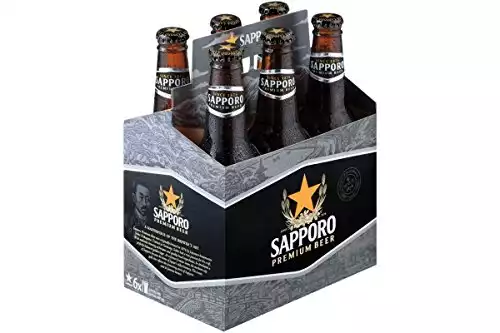 We earn a commission if you make a purchase, at no additional cost to you. Thanks!
The Most Popular Japanese Beer Brands in Japan
Asahi Super Dry brand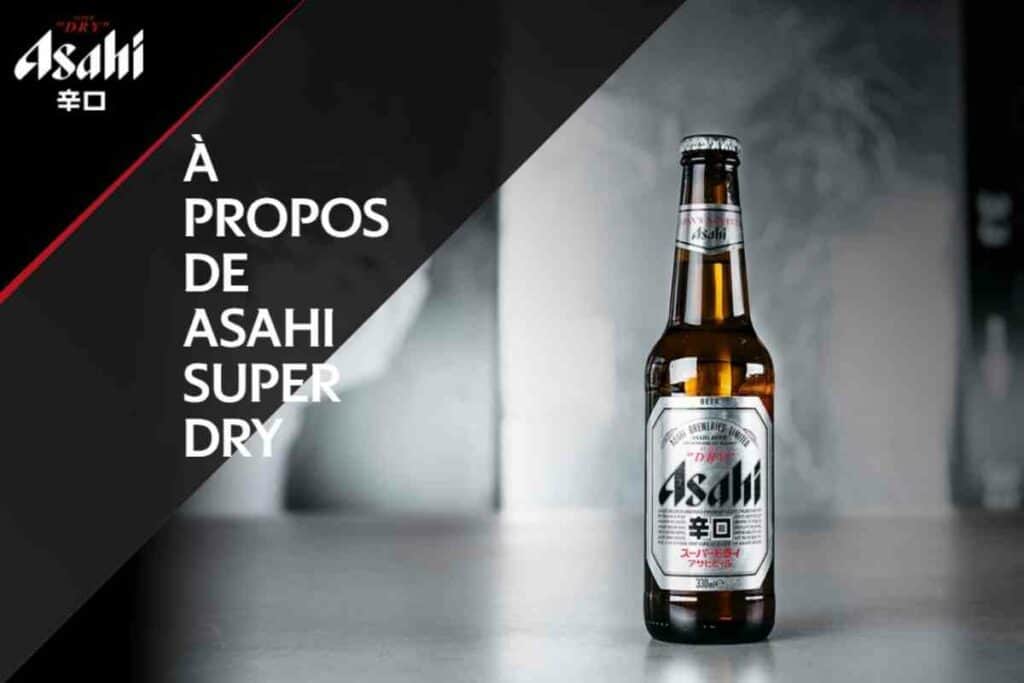 Produced by the Asahi group, Asahi Super Dry is one of the most liked beers from Japan. Ingredients include barley malt, corn starch, maize, rice, hops, water, and yeast.
It is preferred due to its light, crisp, extra dry, and refreshing quality.
Although it has a slightly bitter aftertaste, it pairs well with any meal or flavor. 
Kirin Lager brand
Kirin Lager is the oldest and first beer produced by Kirin breweries. The Kirin brand is the leading brewery in Japan and has produced different beers for over 100 years.
Kirin Lager is fermented at low temperatures, giving it a clean taste.
Well-loved by Japanese people, this lager-styled beer is pale, smooth, and has a robust and crisp malt taste. It pairs well with local Japanese food.
Kirin Ichiban Shibori brand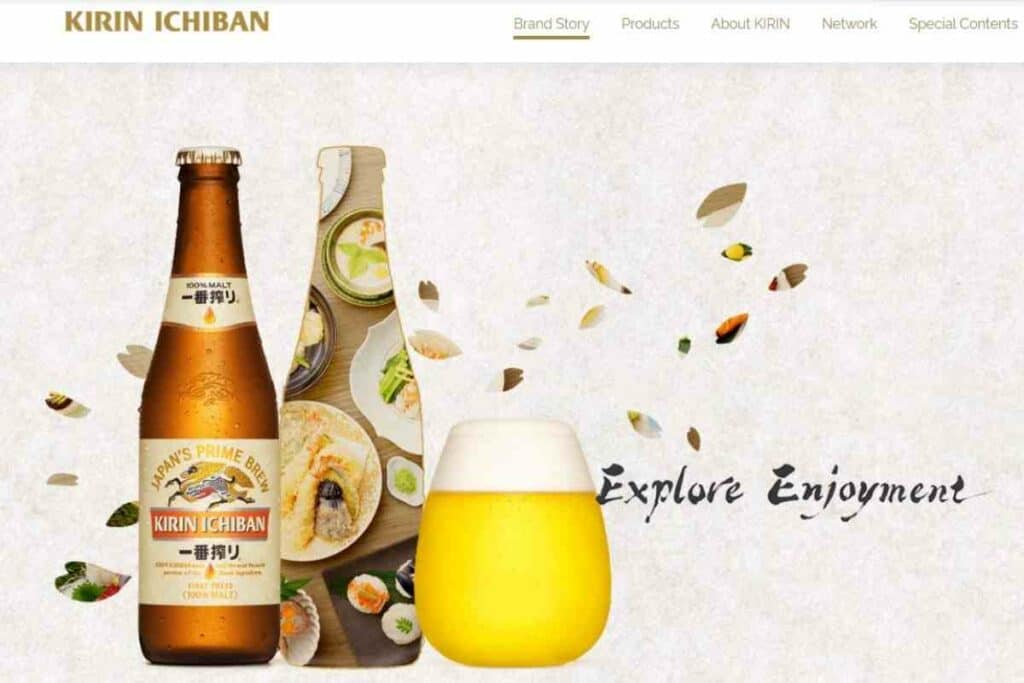 Produced by Kirin breweries, this premium beer brand is 100% malt and has a solid bittersweet taste.
The Japanese name means the first press, as the beer's brewing process makes it from the first press of water, hops, and malt.
The uniquely rich taste goes well with local delicacies. It should be served chilled.
The premium malt's brand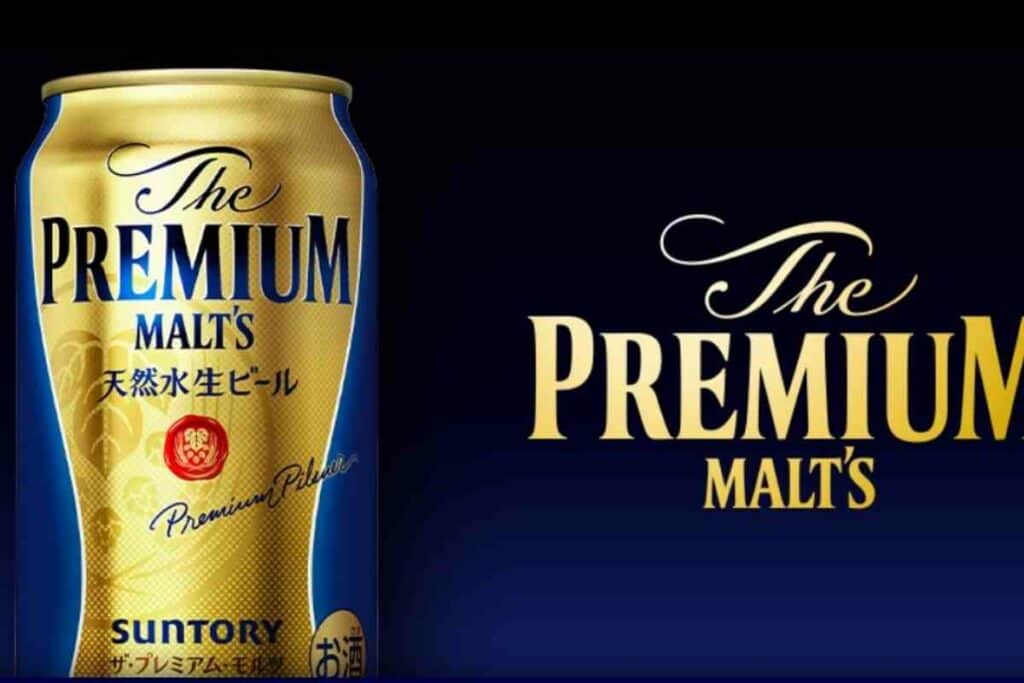 Suntory brewery produces this richly tasteful beer. It has a sweet smell and is foamy, enriching the deep crisp flavor.
Japanese people commonly purchase it for ceremonies or to gift a loved one.
It has won two European awards and is similar to the pilsner brand. Enjoy it over a meal at home or a night out with friends. 
Nama Bear black label
Nama means raw or fresh. Japanese people with a traditional and sophisticated taste enjoy Sapporo brewery's first beer throughout the year.
The unpasteurized draft beer has a rich umami-like flavor. This decadent taste makes it an excellent beer to pair with Sushi or fresh seafood.
Yebisu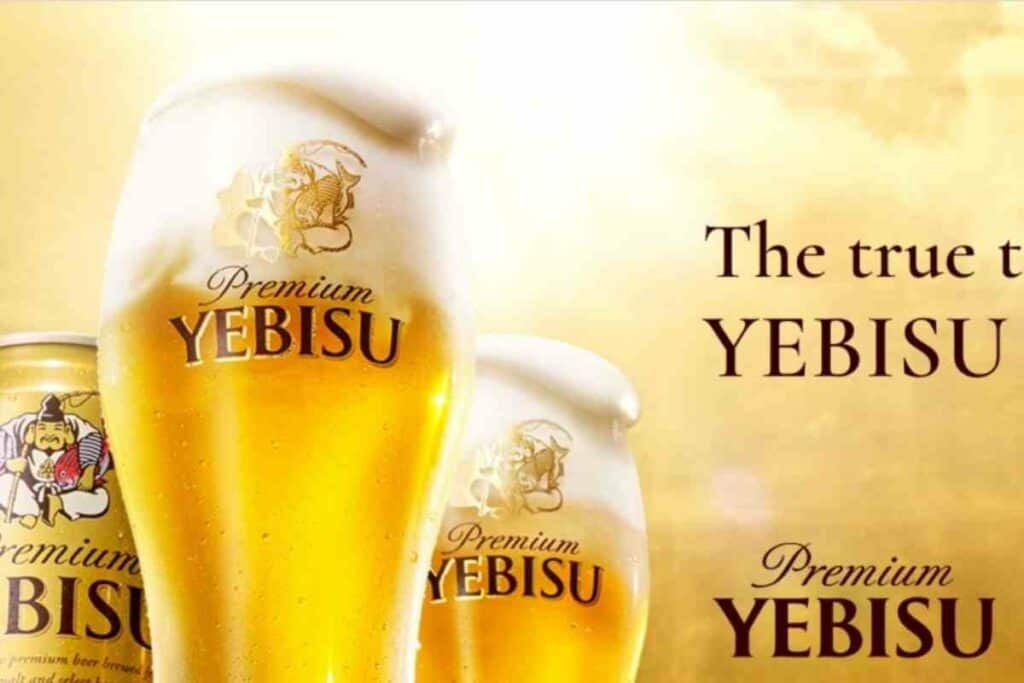 Produced by Sapporo brewery, Yebisu is a premium beer that costs more than the other brands.
It is a quality beer as Sapporo imports the ingredients from Germany and follows its strict beer manufacturing guidelines.
Foreigners and beer enthusiasts in Japan love it as it has a deep flavor, rich pleasant aroma, and a crisp finish.
White Ale
Hitachino brewery began producing the nest beer labels in the '90s and has crafted a unique beer.
The white ale brand is the most loved and commonly purchased by Japanese people amongst their over ten beer brands.
It is brewed from wheat malt and boasts a fruity, dry, and spicy taste.
This beer is light and smooth, making it popular for people who do not enjoy traditional beers.
Yona Yona Ale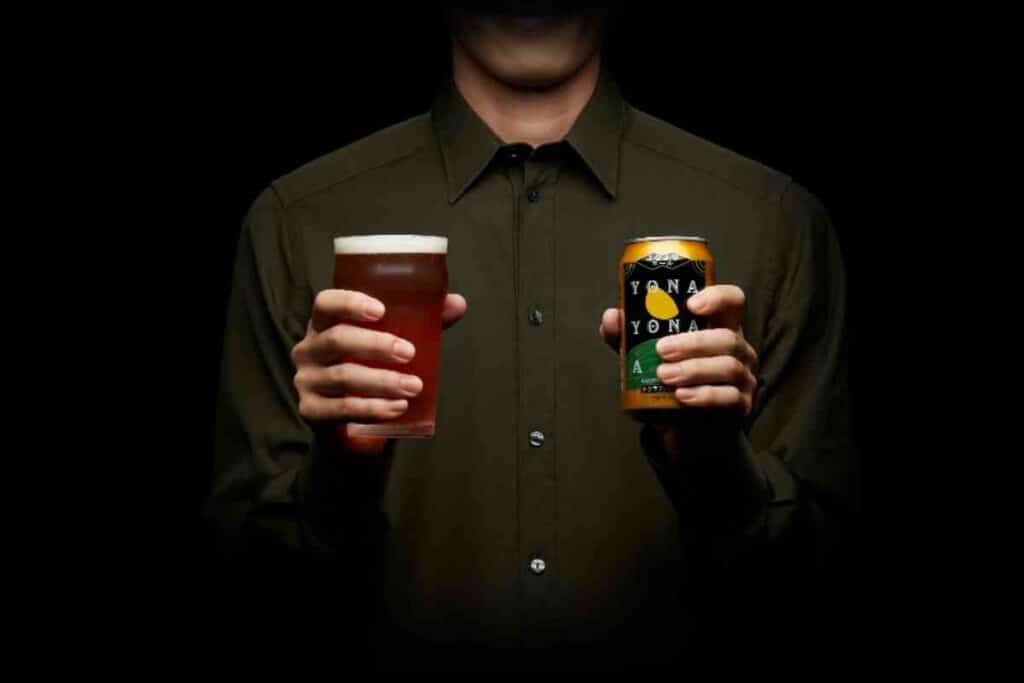 An affordable and refreshing ale popular to Japanese people.
Yona Yona Ale beer is clear gold in color as it undergoes fermentation at high temperatures.
This beer is delicious, has a citrus flavor, and is slightly bitter from the hops used. It has a pleasant aftertaste, making it an easily enjoyable beer.
Craft beer
Small-scale brewers began operating in the '90s.
The Japanese government only issued licenses to the large breweries, but this changed with the emergence of craft beer.
People in Japan can enjoy beer brewed and sold right at the pub.
Cities like Tokyo and Osaka want a vast source of locally produced beer. Microbreweries also make and sell beers locally and internationally.
Where To Buy Beer In Japan
Japanese beer is available all over the country.
Visitors to Tokyo will find these popular beer brands sold and served in most restaurants, bars popularly known as Izakaya, and liquor stores.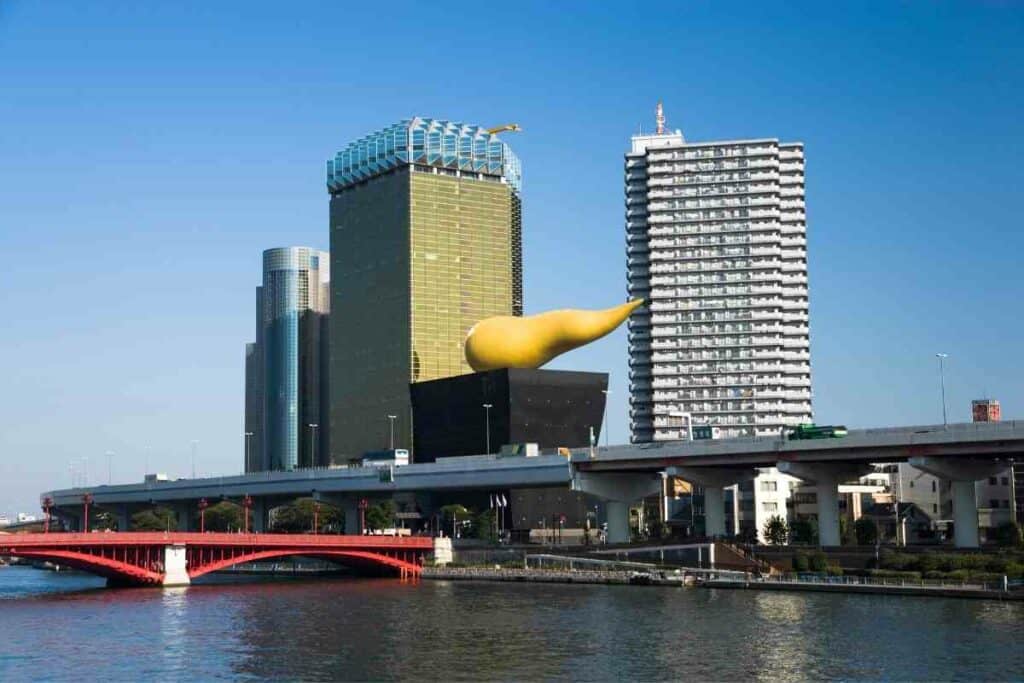 You will have fun and meet new people in Japanese Izakayas.
Supermarkets and convenience stores in residential areas also stock several other beer brands.
Japanese beer brands have become popular globally. The major breweries in Japan import their beers globally to stores and online stockists.
Conclusion
Japanese people have various beer options besides these popular nine brands listed here.
Microbreweries located in different parts of Japan produce new beers every day, catering to beer enthusiasts anywhere.
A new beer brand by Suntory brewery is said to keep its consumers looking younger by keeping their skin smooth and glowing.
The beer brand, Suntory All-free, is non-alcoholic contains collagen, a protein found in human skin and blood.
Who knew drinking beer would have health benefits, as they claim? Try a can of Japanese beer from our list and have fun while at it!