Japan is a magical place at any time of year, but winter there has its own special magic.
From snow-covered temples to sparkling light shows and festivals in the darkness, December is an exciting and beautiful time to visit Japan.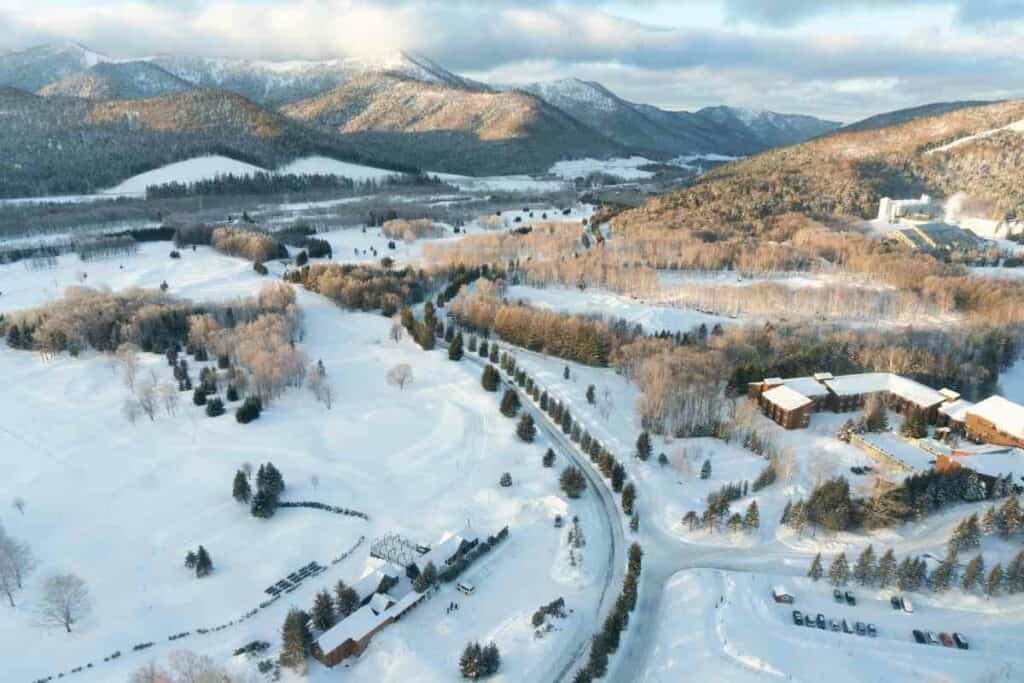 There's so much to do in Japan this December that we had to create a separate list for it!
Home to some of the most spectacular holiday lights displays and traditions in the world, it's the perfect destination for those looking for something different this season.
What to Expect? If you're planning on traveling during this month, we have everything you need to know about things to do in Japan this December, from essential travel tips to some great ideas for your trip. Keep reading for our top insider advice!
1. Go on a Food Hunt at Christmas Markets
Festive Christmas markets are popping up all over the world right now, and Tokyo is no exception.
The city's Christmas market at the Tokyo Midtown is held indoors, making it a great event to visit in winter.
The market boasts around 100 stalls selling everything from food and drink to gifts and crafts and attracts around 2 million visitors each year.
The market is open daily from December 1 until December 23, 10am-10pm.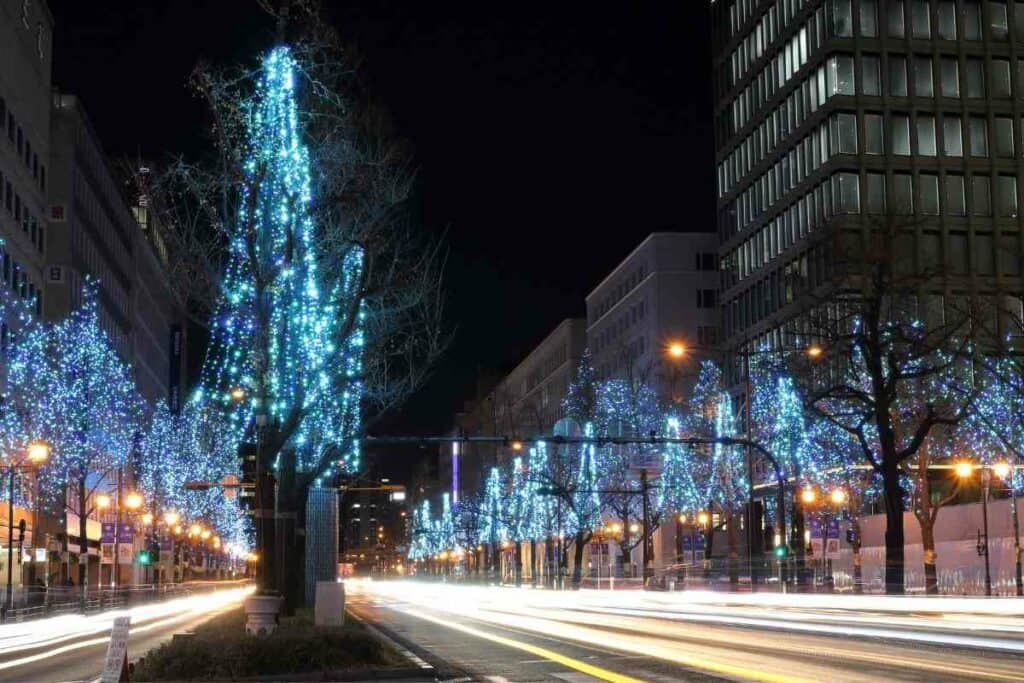 While you're there, be sure to try a black pepper beef steak from the Del Frisco's Double Eagle Steakhouse stall and stick around for an impressive Christmas tree lighting show.
2. Tokyo Disney Land In December
Most people think of theme parks as belonging to summer, but there's no better place to visit in December than Disney.
The crowds are smaller, and you can experience both Christmas and it's a lot cheaper, too.
The holidays at Tokyo Disney Land start on November 8 with the "Happiest Celebration!" event, which runs until December 31.
There are new shows and a stunning new castle decorated with millions of lights.
Then, from November 16 – January 7, 2019, "Halloween Time" takes over with spooky decorations and special treats. Be sure to catch the "Ghostly Wail" parade, too.
3. Watch Sumo Wrestling
If you love sports, Japan is the place for you this December.
The national sport of sumo wrestling has its annual tournament in Tokyo's Ryōgoku Kokugikan (Ryōgoku Kokugikan Arena) from December 11-25.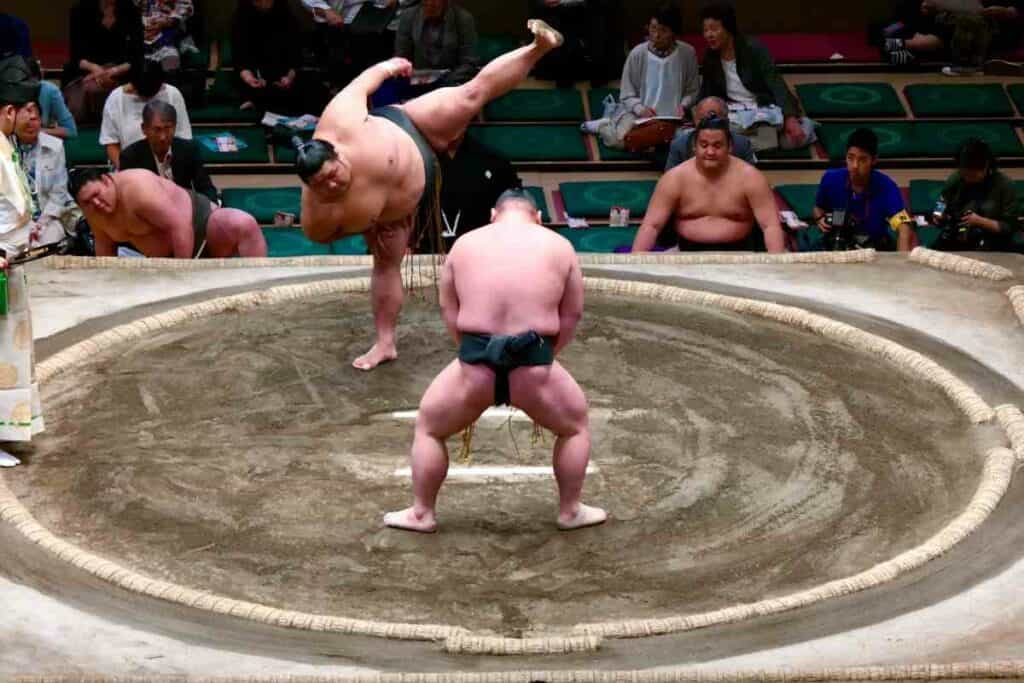 The event sees 16 wrestlers compete for the title of Yokozuna, the highest rank in sumo. It's a fascinating sport to watch, and tickets are surprisingly affordable.
Be sure to get there early to witness the elaborate pre-tournament rituals of the wrestlers, too.
There are also daily festivities, including an annual dance, a traditional tea ceremony, and the chance to meet top wrestlers outside the venue.
4. Celebrate New Year's Eve in Japan
New Year's Eve (December 31) is a massive celebration in Japan, and it's truly something to experience.
Head to Tokyo's famous Shibuya Crossing at the stroke of midnight to see the famous crossing light up in a cascade of lights, followed by a fireworks show.
Alternatively, if you're visiting Kyoto, Kyoto's old town has a similar event.
You can also enjoy a traditional Japanese New Year's celebration at a shrine or temple. To welcome in the new year, many temples and shrines hold special events and sell lucky items.
You can find out what's going on near you from this handy event calendar.
5. Visit Temples in December
There are lots of stunning temples in Japan to visit at any time of year, but December is a particularly special month for these places of worship.
You can enjoy Kyoto's famous temples during their Autumn Kyoto event, which runs from November 15 until February 28.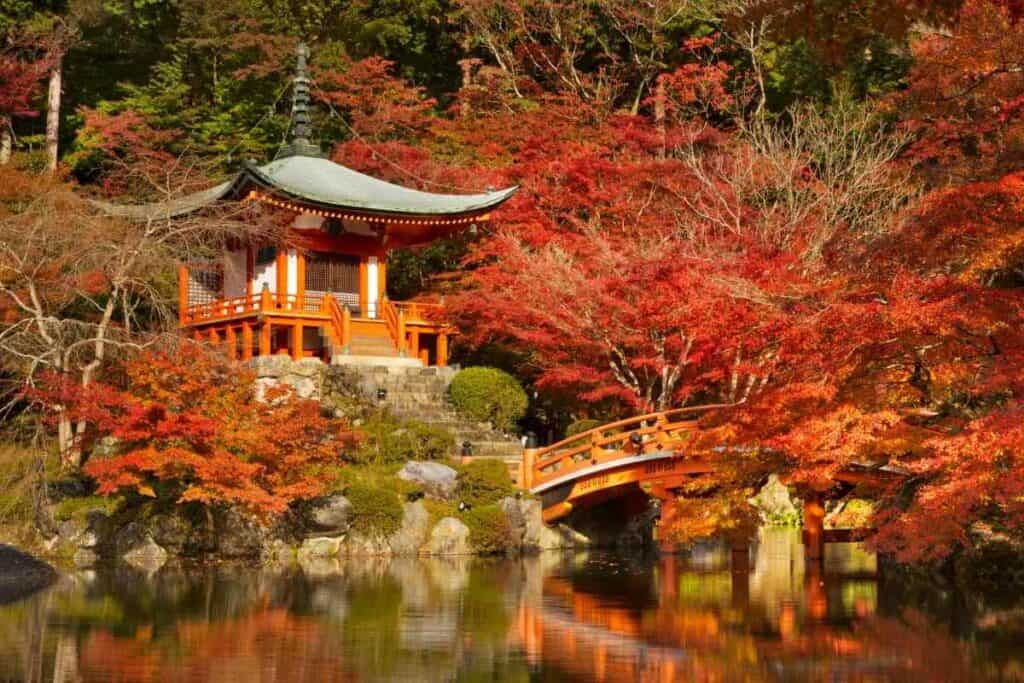 The city hosts a number of events during this period, including:
special exhibitions
cultural events
and nature experiences
Nara's deer-filled temples also host their annual autumn event from September 22 to October 22.
You'll be able to try a range of special autumn treats, including leaves and tea flavored with oak apples.
During December – Kyoto and Nara both host special temple events, too. You can experience Kyoto's Jidai Matsuri, a festival dedicated to the city's temples, and Nara's Sanja Matsuri, a parade and festival honoring the gods.
6. Sapporo Snow Festival
This December, one of Japan's largest festivals transforms Sapporo's famous Odori Park into a winter wonderland filled with amazing ice sculptures.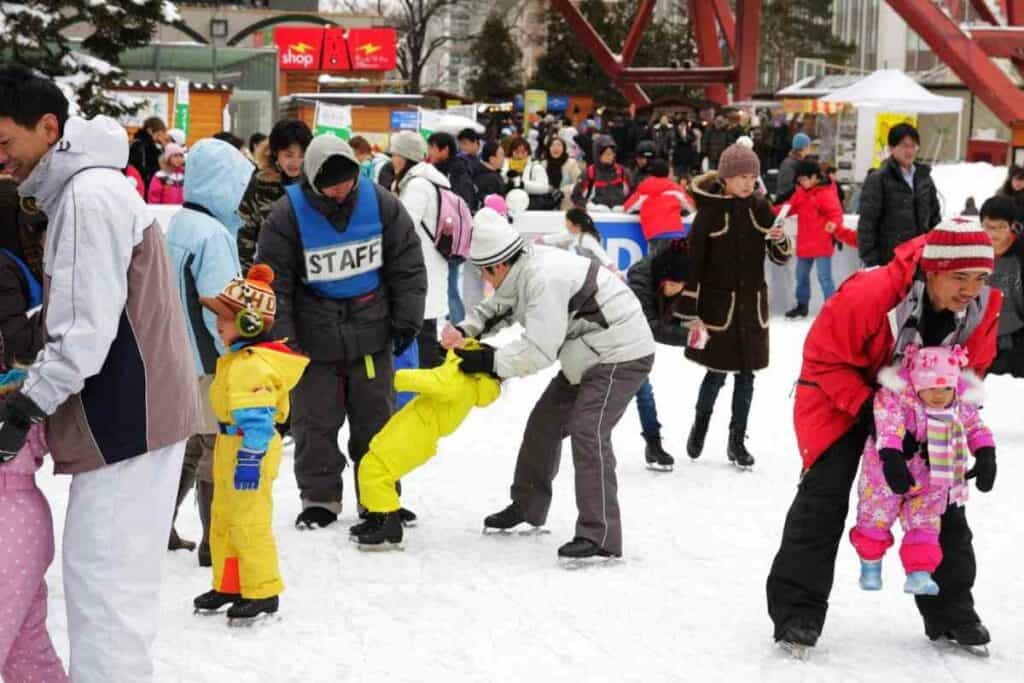 Expect to see everything from snowmen to famous buildings and animals, lit up by colorful lights.
The festival, which is held from December 1 to 3, also includes live music, food, and dance. You can even try snow bowling and curling, and young kids will love the giant snow slide.
While you're in Sapporo, be sure to check out nearby Mount Moiwa, the tallest mountain in Hokkaido, too.
7. Chichibu Night Festival
Another amazing December festival is the Chichibu Night Festival, held every year in Chichibu City.
It's a colorful and lively event with a distinctly Japanese vibe, featuring a parade of elaborate floats decorated with lanterns, a variety of traditional performances, and stalls selling food and goods.
The festival takes place from December 1-3, and it's the perfect chance to visit the Chichibu region, which is a beautiful place to explore at any time of year.
The region's stunning old temples, beautiful forests, and stunning views of Mount Fuji are just a few of the many things you can explore.
8. Takaragawa Onsen
Onsen is one of Japan's most iconic experiences, and December is the perfect time to visit one.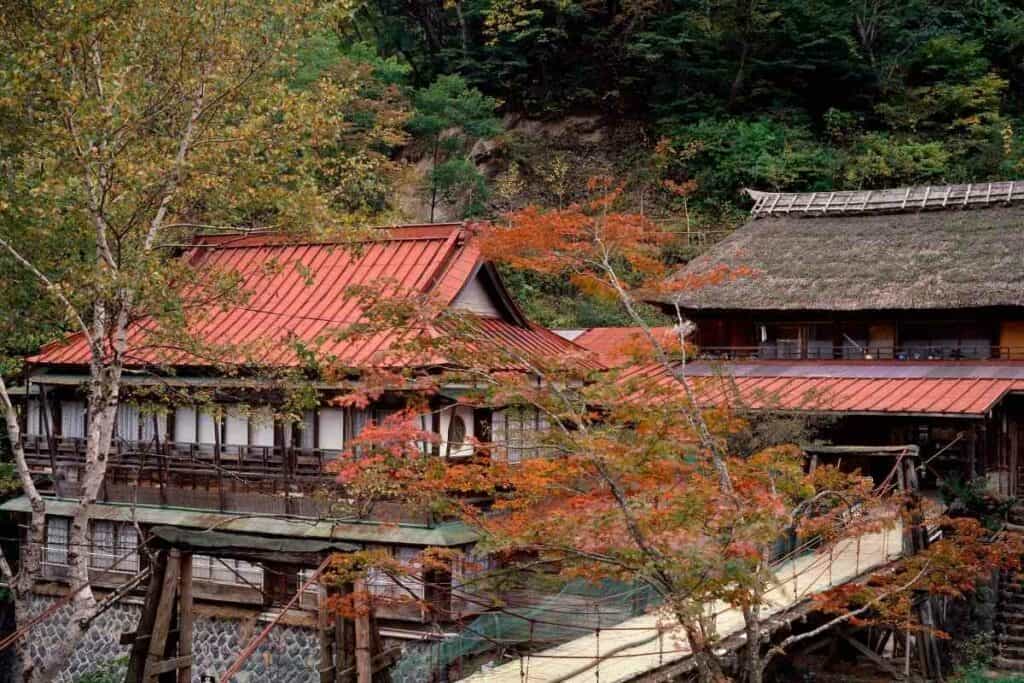 Head to Takaragawa Onsen, a stunning natural spring nestled in the mountains of Gunma Prefecture, to experience a traditional Japanese onsen.
The onsen is open all year round, but it's especially beautiful during winter when the surrounding landscape is covered in snow.
You can:
try out the many different spring baths
head on a walk along the nearby hiking trail
and warm up in the onsen's outdoor hot spring bath.
While you're in the area, be sure to explore nearby Kirifuri Gorge, one of the largest canyons in Japan, and check out the spectacular winter lights in Tokyo.
9. Enjoy Skiing in Hokkaido
Hokkaido, Japan's northernmost island, is a great place to visit at any time of year, but December is especially special in the country's northernmost region.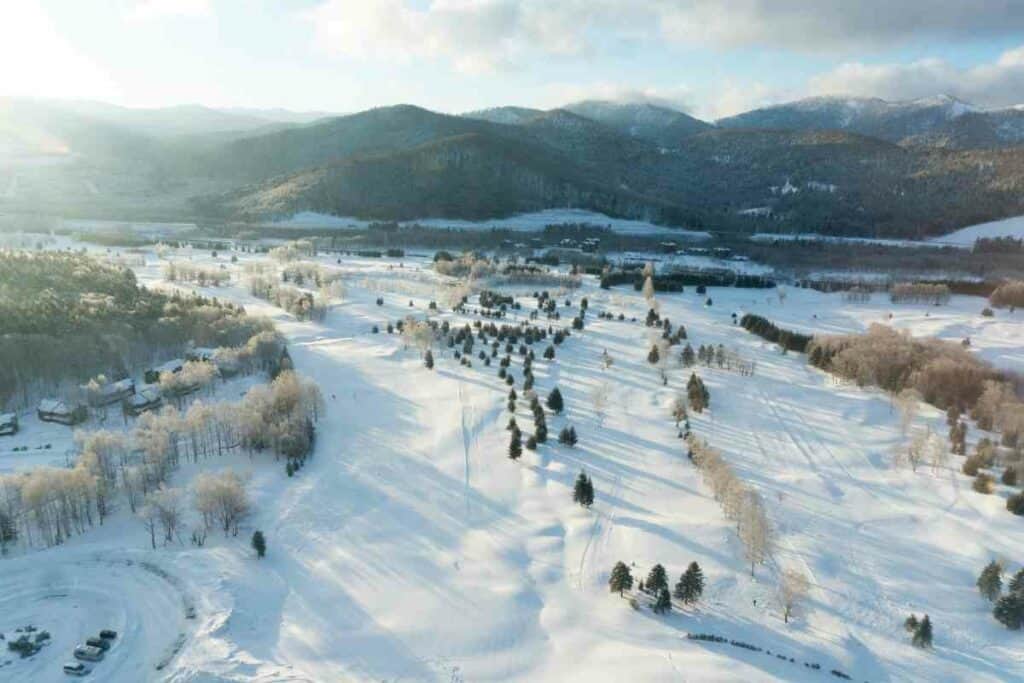 Hokkaido is a major skiing destination, and during December, it plays host to the annual Snow Festival, which sees the island transformed into a colorful winter wonderland filled with light sculptures, ice sculptures, and events.
You can explore various areas of Hokkaido during this period, including Niseko, which is a great place to learn to ski.
Alternatively, you can head to the Sapporo Snow Festival to see a more extravagant version of the same thing.
Conclusion
So, there you have it!
We hope this list has inspired you to visit Japan this December and try out some of these awesome holiday activities.
From exploring snowy temples to going curling at a festival, there's something for everyone.
And with Tokyo Disney Land's Christmas event becoming bigger and bigger, now is the perfect time to start planning your trip.
So what are you waiting for?
Get booking! Now, grab your coat and your warmest pair of gloves, and get ready for a winter wonderland.
If you're planning a trip to Japan this December, these are the places and events you don't want to miss!
Also Read