With a population of over 5 million (2020), Hokkaido is one of the most exciting places to visit in the world, let alone Japan.
But, when is the best time to visit?
It is the case that there are interesting and fun-filled events taking place all year round, in the prefecture of Hokkaido.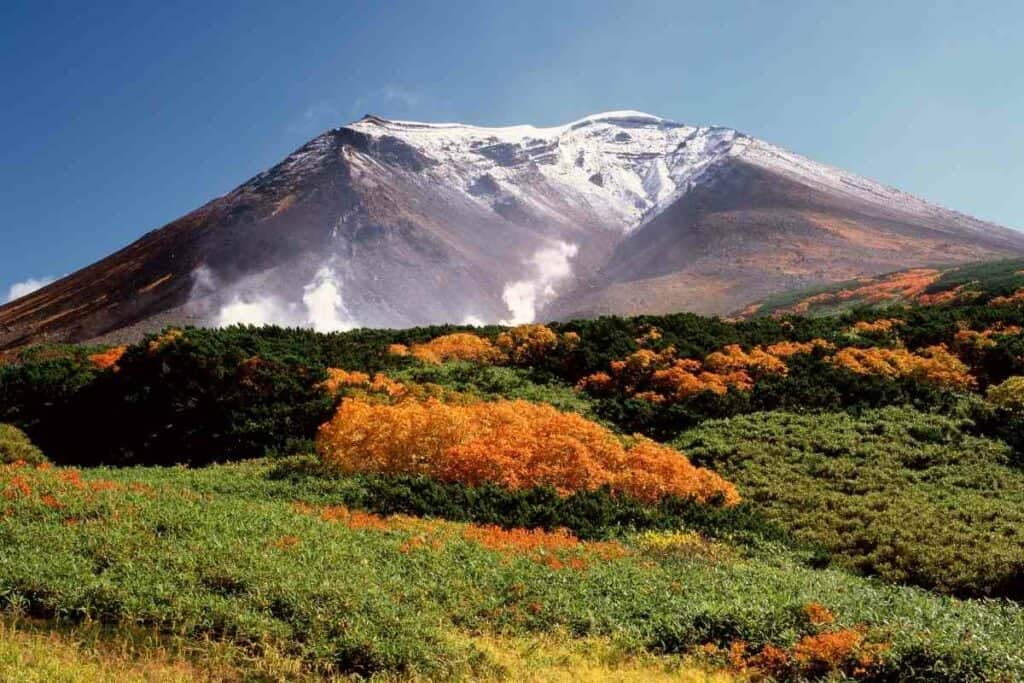 In this article, we will outline the main attractions and the most pivotal times to visit.
Hokkaido Location
Situated in the north of Japan, Hokkaido is one of the four main land masses making up the whole of the archipelago and is the northernmost of them all.
Close to its shores, lie a number of smaller isles which all come together to form the province.
Capital of Hokkaido is Sapporo – in the southwest – hosts wonderful winter festivals, famous the world over.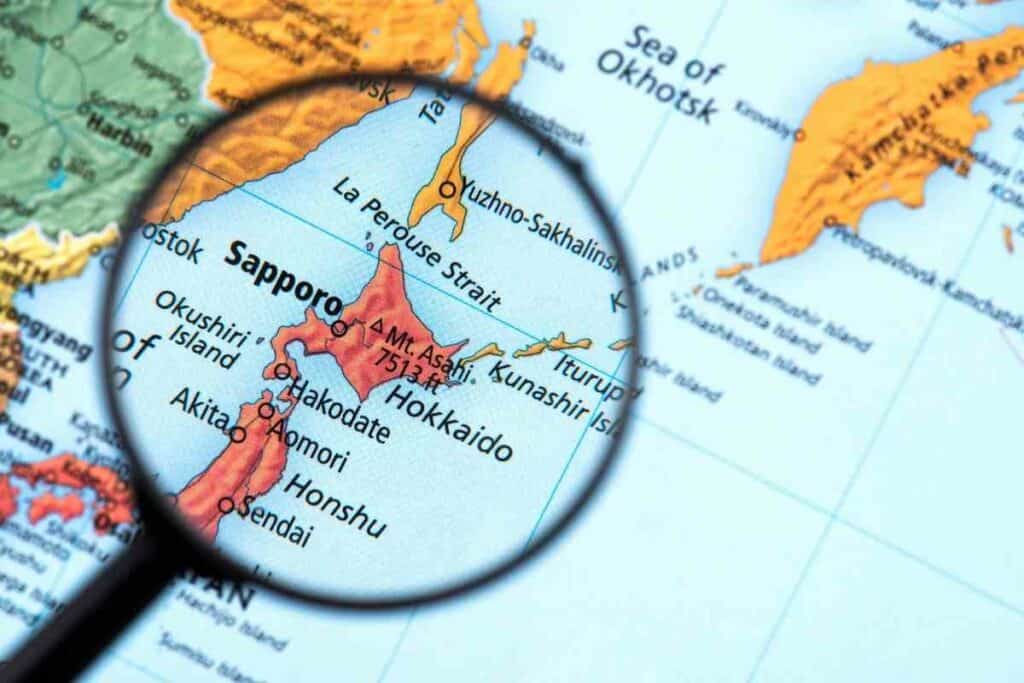 The province is known for producing Wood, Steel and Iron, and it has the highest concentration of coal across all of Japan.
Dairy farms and the usual Japanese fishing trade thrive there.
What's the history of Hokkaido?
History of Hokkaido province can be traced back over fifteen thousand years, to the days of the hunter-gatherers (known as the Ainu), but the initial appearance of the noun 'Hokkaido' in the official records is allegedly around 720AD.
Hokkaido's history is defined by Ainu resistance to feudal rule.
Originally named Ezochi before the Meiji Restoration, it was a place torn between the Ainu and other settlers.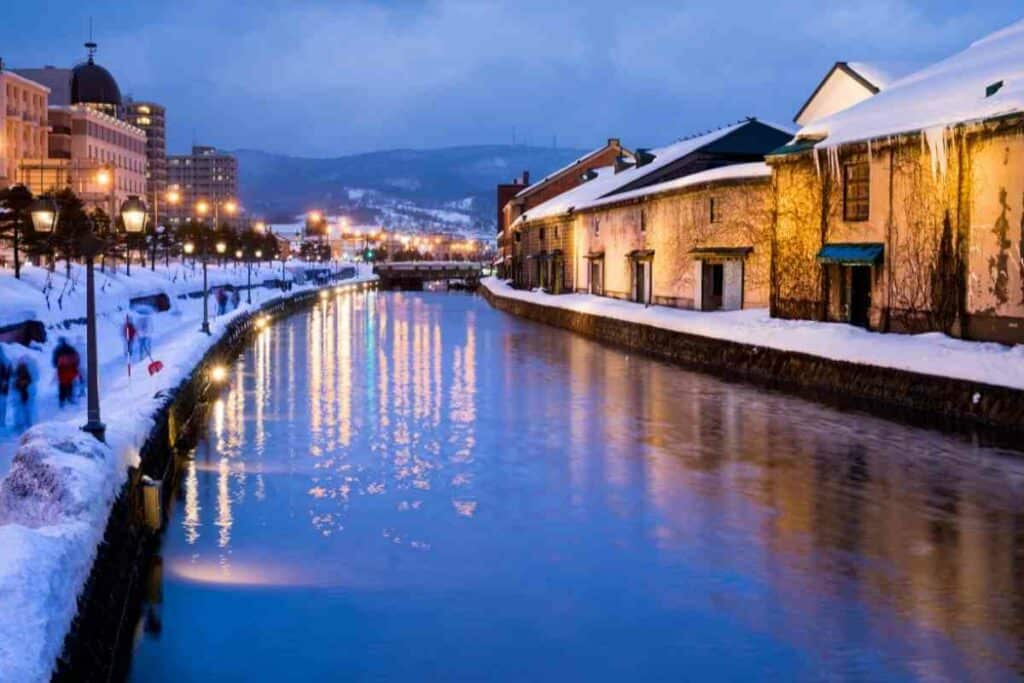 Though there are still many people who claim an Auni identity in the north, their numbers are low today.
However, the land is steeped in a richness of both ancient history and culture that is unrivalled in Japan, and possibly the world.
Signs of which can be seen throughout the island; a perfect place for sightseeing and educating yourself about Japanese culture.
Like the numerous festivals, many historical sites and shrines are accessible all-year-round.
Which festivals are hosted there?
Japan is host to hundreds of thousands of festivals.
These are held all across the country, and are not only vast in number but also varied in theme and length.
Many are religious and spiritual, others are purely historical and/or commercial.
A number of them are even internationally renowned and are famous across the globe.
Hokkaido is home to a number of these unique and amazing events, which happen at different times throughout the year.
Winter
Sapporo Snow festival is the largest of those which are held in Hokkaido.
Arranged in Winter time, it is a showcase of colossal snow sculptures, in the themes of classic films and anime stories, Religion and Japanese culture.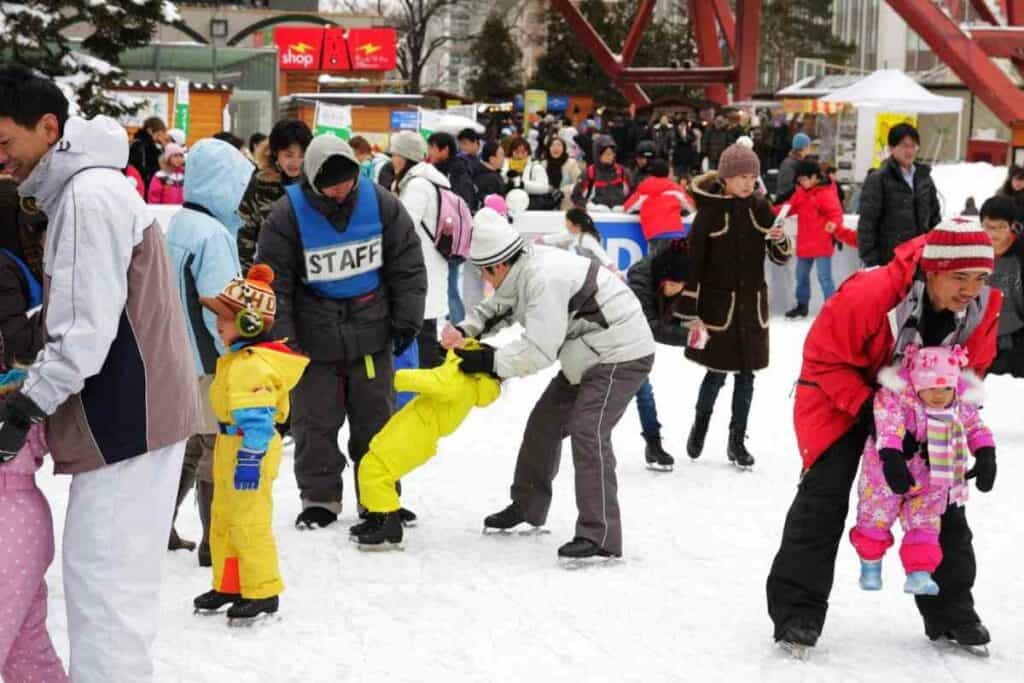 From Star Wars and Pokemon to humongous buddhas, there are even those which can be traversed and others the size of buildings.
Tying in with this, is the Sapporo International Film Festival which is just 17 years old and welcomes submissions from film makers from all over the world.
Since it was established in 2006, more than fifty thousand entries have been made.
Events also take place at Christmas time, like the Hakodate Christmas Fantasy, and even around the Ice Waterfalls of Sounkyo, where many ice sculptures are decorated with light displays and at night time it truly is a wonder to behold.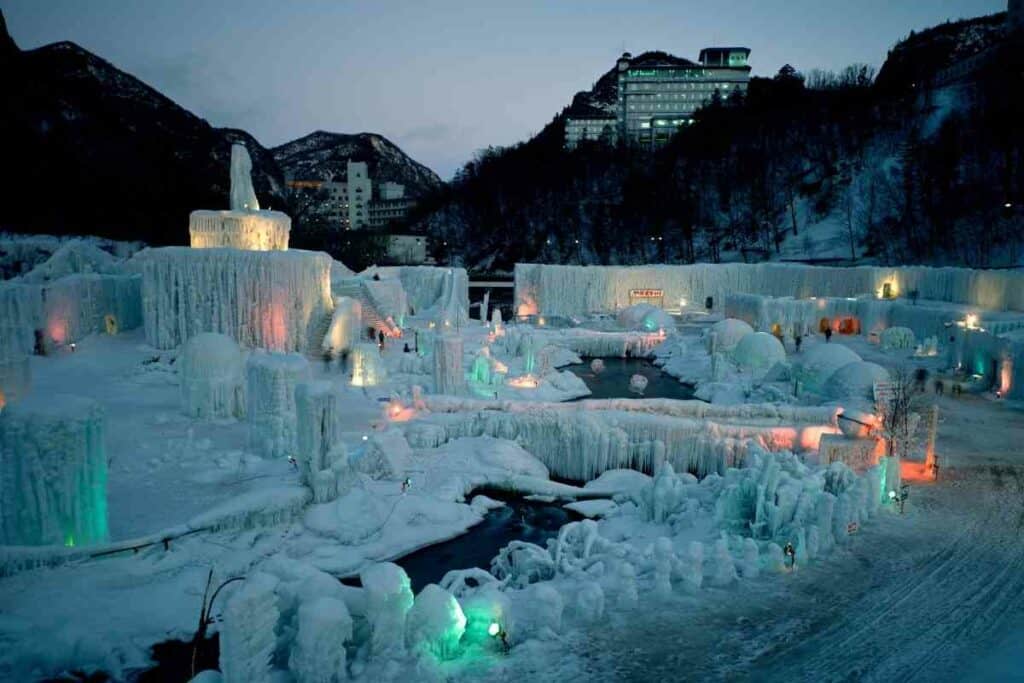 Another one worth mentioning is the Snow Light Path festival which is held in the town of Otaru, and is said to be (as with Sounkyo Ice Water festival) like a fairy tale to experience.
Finally for Winter, a rival of Sapporo Snow festival is Asahikawa Winter festival, decorated once more with massive snow and ice sculptures which have broken records!
Spring
Leading in to Summer, Japan is one of the most beautiful collection of landscapes this planet has to offer.
In Springtime, the famous pink blossom spans the length of breadth of the prefecture of Hokkaido – but, visit Furano at this time of year and there you will find a literal sight for sore eyes.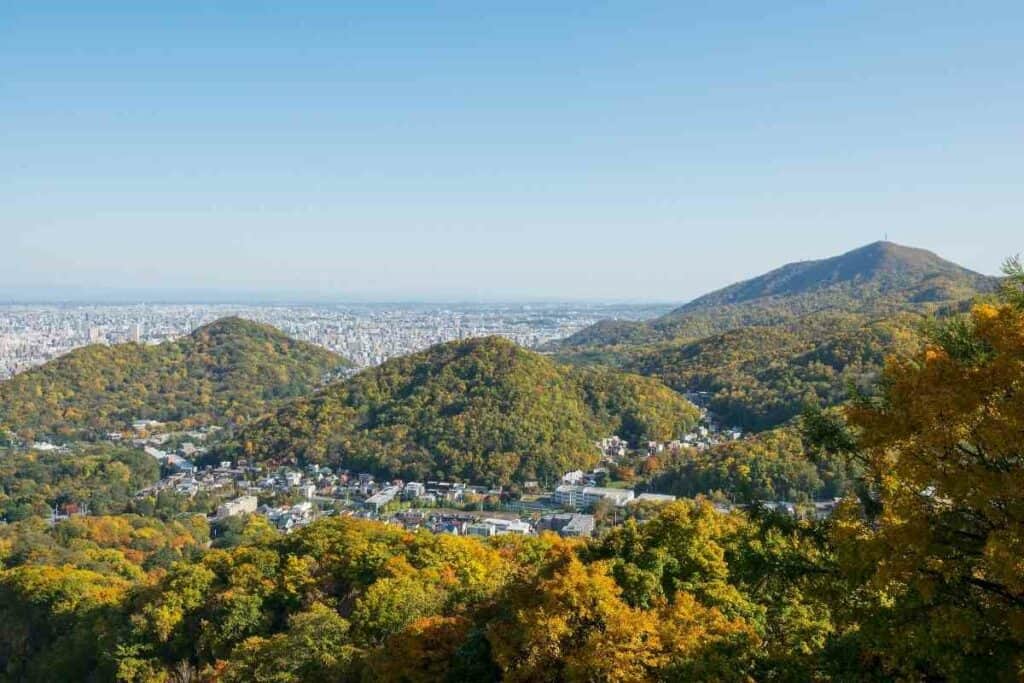 Like something written by L. Frank Baum, the fields are a rainbow patchwork quilt of vibrantly coloured, multidirectional stripes.
Coupled with fragrant lavender fields, Furano is certainly stunning to visit in both Spring and Summer.
The Lilac Spring festival takes place in May – this festival is held on the grounds of Odori Park and celebrates to coming of warmer weather.
This is also the time of year to see the nighttime Illuminations, which can be found in Goryokaku Park: Hakodate city.
Vast fields of stunning flowers contrast against the skies, in Shibazakura Park, located in Ozora town, also in late May and early June.
Shibazakura festival boasts a number of events to keep you entertained.   
Summer
With the sunshine comes the largest summer festival in the prefecture: Yosakoi Soran festival.
Held at the start of Summer, usually early in June, this festival has up to twenty different sites, 3 of which are main areas with seating so that you can get comfy watching the varied entertainments on show.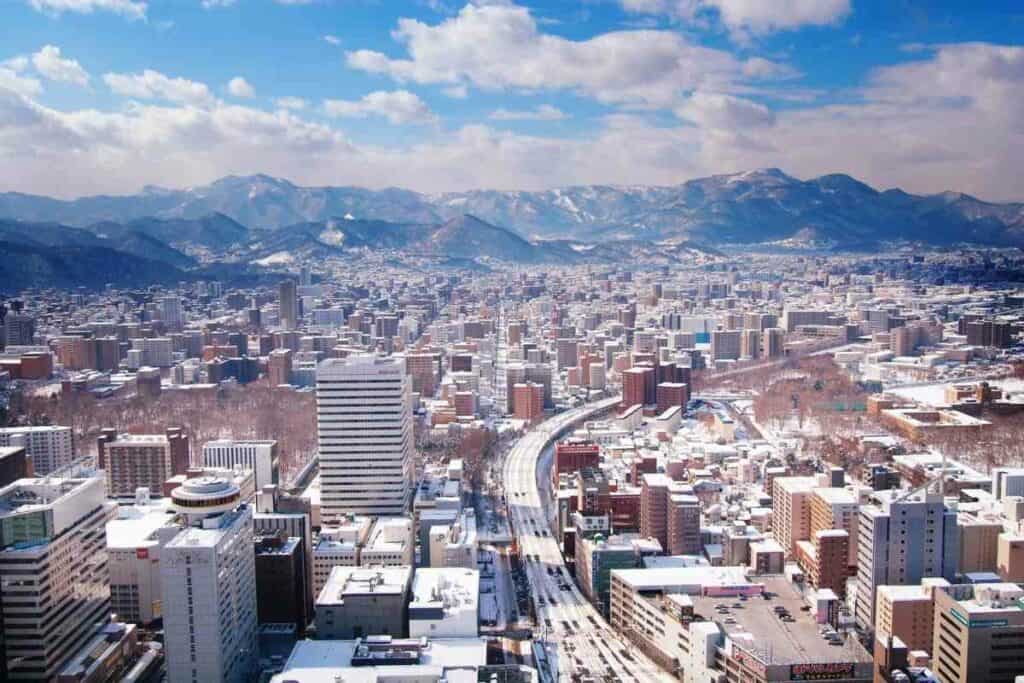 Many events take place over the four days and traditional dance and parades pervade the streets of Sapporo.
Yotaka Andon festival also takes place in Summer: one of the most extravagant displays of floats in Hokkaido.
Firework displays are a common occurrence at Japanese festivals, but none are as elaborate as Kachimai Fireworks festival, at which these explosive light shows are the main attraction.
Also Held in August – This one makes Summertime an appealing season to explore Japan, particularly Hokkaido.
Kamome Island also hosts its own Summer festival in July, which celebrates the Sea.
Fall
Fall is the time of food in Hokkaido.
Sapporo Autumn Fest is quite literally one of most incredible food festivals in the world, and the largest held in Hokkaido.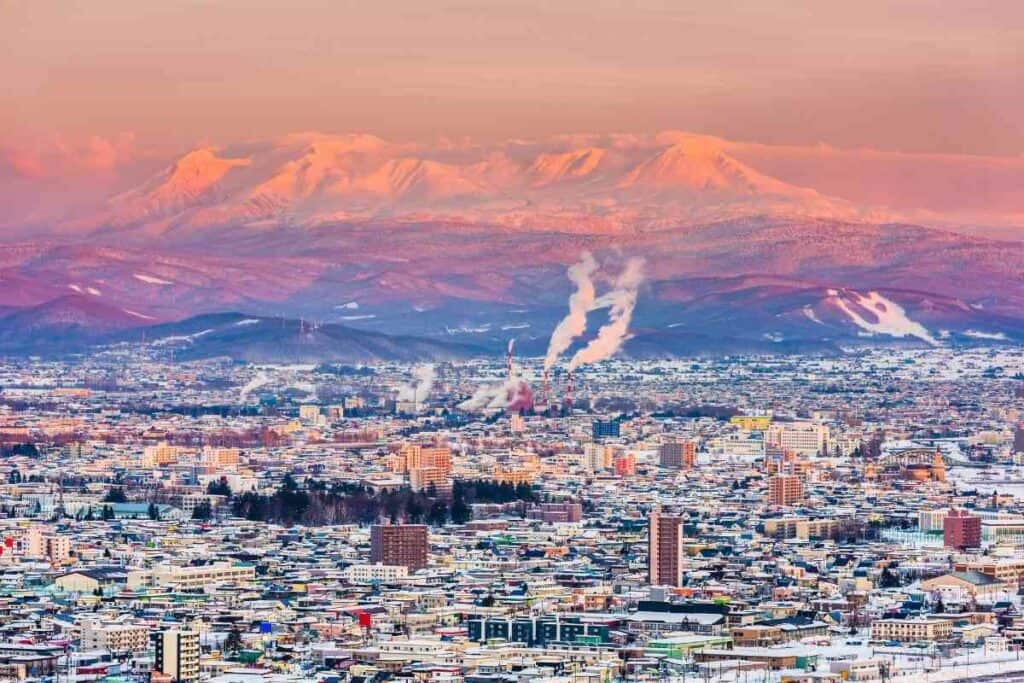 Because it is harvest season, not only are the trees seemingly ablaze with autumnal color, but food becomes a huge focus.
This particular celebration spans almost the entire month of September and celebrates all the local food and drink of Hokkaido province.
If food is a focus, then it is also quite obvious that celebrating harvest, brings beer.
Sapporo Beer festival also takes place at this time and, according to some, it is just a month worth of drinking the various types of beer on offer in Odori park throughout the month. 
What else is there to do in Hokkaido?
Hokkaido is home to some rather unique places and events.
Not just religious sites and famous festivals, but vast Mountain terrains, geologically "new" volcanoes and captivating lakes and landscapes.
Unique Places to Visit
Goryokaku, to name on unique example, is known as a "Star Fort", a place where the land has been carved into the shape of a five-pointed star and surrounded by a moat and largely green with plant life.
Somewhere, I'm sure you'll agree, is worth exploring.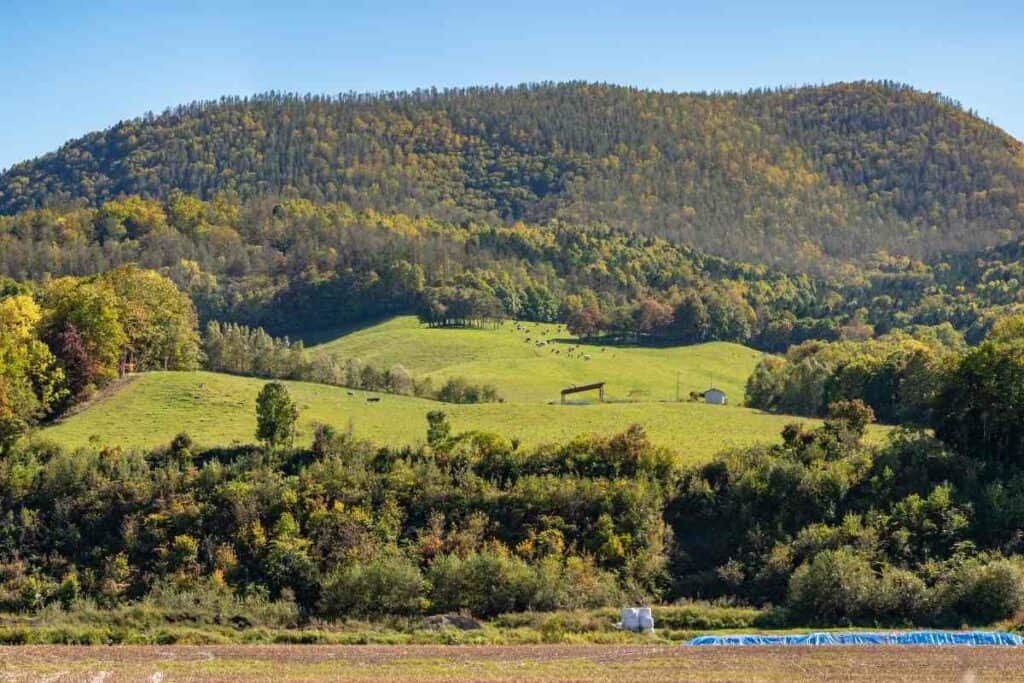 Visit the famous Blue Pond of Shirogane.
Albeit a man-made accident, it is a beautiful local attraction and the blue of the waters is reportedly mesmerizing.
There are many natural environments to take advantage of, including national parks, hosting exciting hiking trails.
Rusutsu Amusement Park is also worth noting. A ski resort with an amusement park attached, this is clearly something best experienced in Winter and Fall, but offers year-round attractions for people of all ages.
Read Next – 5 Best Hotels Near Rusutsu Amusement Park
Alternatively, why not visit Hell Valley?
Traversing volcanic terrain, watch as steam rises from the center of the Earth, in Jigokuda.
The Mountains
Being a mountainous terrain which is full of volcanic activity, mountains, volcanoes and hot springs are common across Japan.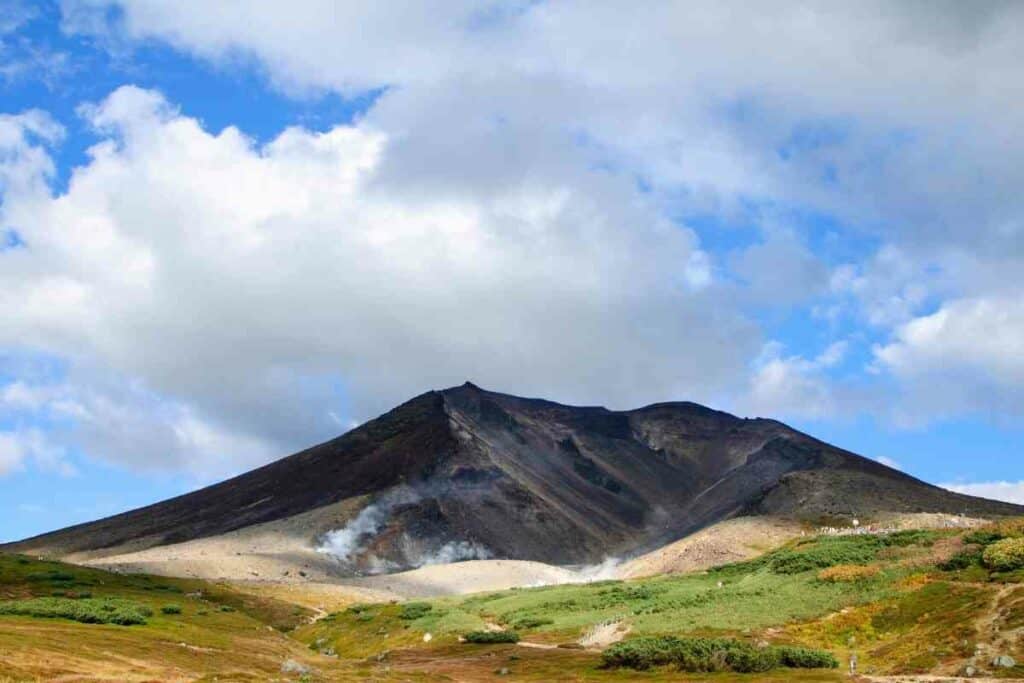 Hokkaido is home to many mountains and skiing resorts, making it a fantastic place to visit in Winter. Asahi-dake is one such place, and the tallest in Hokkaido.
Situated close to Higashikawa, it is a collective of volcanic mountains. The Ainu named it 'Kamui-mintara': "Playground of the Gods".
Hakodate also hosts its own mountains which are very much volcanically inactive, and boasts the most stunning panoramic views of the city.
Mt. Yotei is found in Shikotsu-toya National Park and is a stratovolcano which is, opposingly, very much active.
Known as Hokkaido's Fuji, it is but one of the most famous.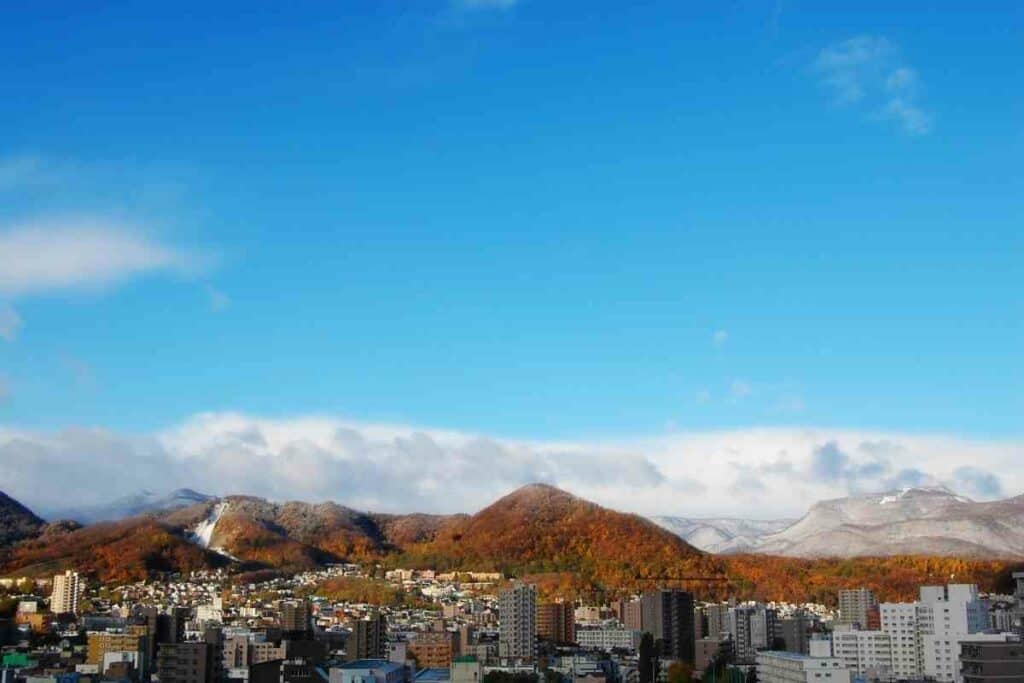 As can be expected of a mountainous landscape, most of the Hokkaido's snowy prefecture is home to a vast number of skiing resorts to explore.
Final Thoughts
It's a difficult thing to do, to try to recommend the best time to visit Hokkaido.
With so many different events to choose from, historical places to visit, and amazing displays of lights, lanterns and parade floats to talk about, it is no easy venture.
No matter what the season, be it Winter, Spring, Summer or Fall, there is plenty to see and do in Hokkaido.
Short of going for an entire year, it would likely be best to make your first trip in the winter time.
Famous as the summer festivals are, and as inviting as the Sun itself can be, nothing is as awe-inspiring as the snow and ice festivals in Sapporo and Sounkyo.
Walking the streets at night is like magic.
The sculptures themselves are a wonder and who doesn't like the view of a frozen, multicoloured, waterfall or two? Ultimately, however, the choice is left entirely to you.