Japan – The Land of the Rising Sun – is one of the most sought after honeymooning destinations on Earth.
Steeped not only in a rich history but also in what many call a well-established millennial culture, this astoundingly beautiful conglomeration of islands is a perfect honeymoon spot.
But how much will it cost, you might ask?
Visiting Japan, at any time of year, can be rather expensive, without having to factor in the post-wedding adventure element.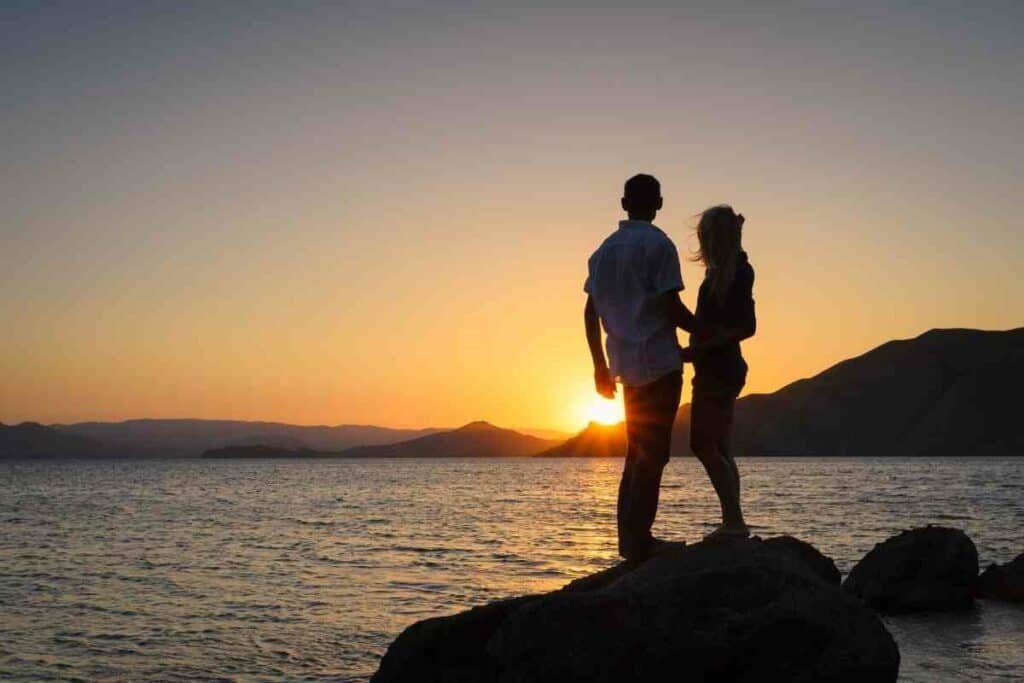 But, don't despair! There are many ways to tighten the purse strings and still have a wonderfully unique, Japanese honeymoon.
Here, we will breakdown the costings of various options for contemporary honeymooners, and provide an insight into the world of newly-wed, Japanese vacations, the popular activities, and their varying costs.
Why honeymoon in Japan?
When thinking of Japan, generally, many of us will immediately imagine the stereotypically blossom blanketed, stunning landscapes which the Japanese hold so dear.
Undeniably romantic, Japan is brimming with National Parks and World Heritage sites – including:
captivating mountain hiking trails and majestic waterfalls
magnificent shrines and incredible cities
quaint towns and ancient, historic villages
It is no wonder that it is a dream location to visit, particularly for a honeymoon.
Even on a budget at the lower end of the scale, there is plenty that you can take advantage of in this magical country.
With world class honeymoon suites, tours, and package vacations; amazing activities including a myriad of the various Japanese festivals which take place all over the country, and all year round, it truly is the perfect place for newlyweds.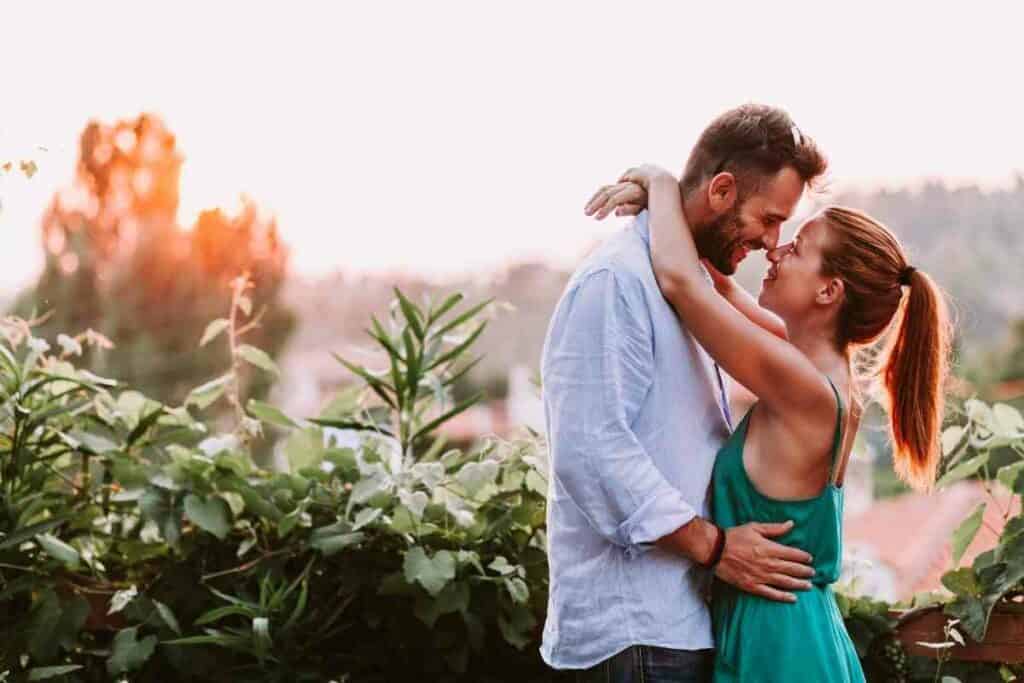 Take romantic walks and picnic in both Spring and Fall, when the landscapes look like something out of a fairy tale.
Visit Hokkaido in Winter and you can experience some of the most eye-wateringly magical snow and ice sculptures, and combined light displays, which would set the scene for one of the most romantic honeymoons you could ever wish to have.
How much does it cost to visit Japan?
On average, just a week in Japan will cost a lone traveler around $1,500, and a couple will cost around a thousand dollars more, when shopping for package deals.
Separately, however, hotels can cost anything from $60 to over $300 per night, depending where you go and what type of room you might want.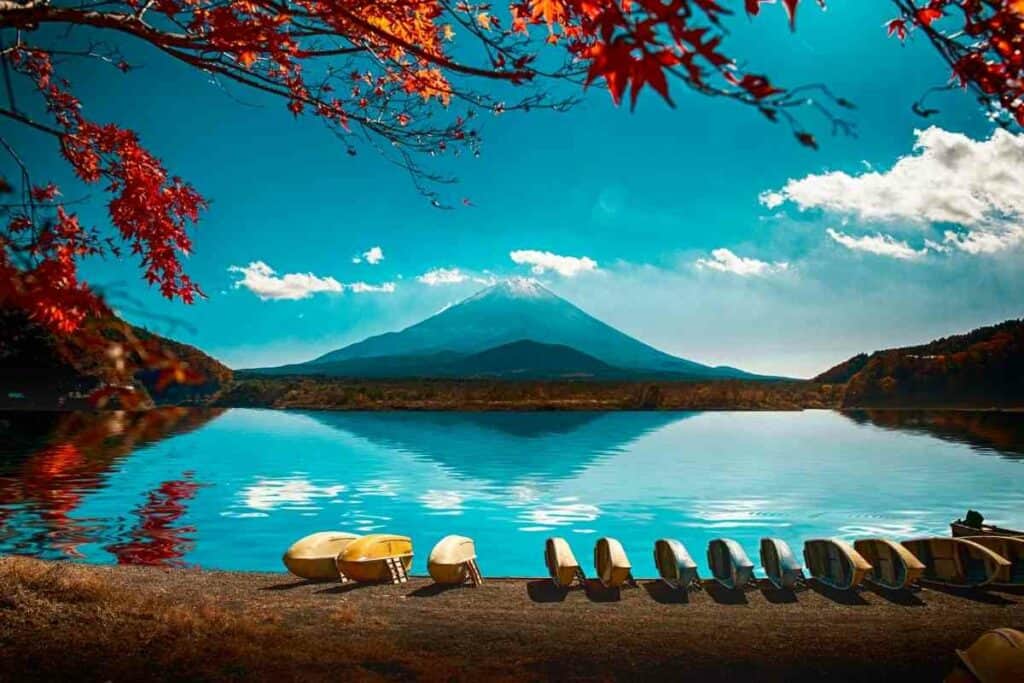 Should you rent somewhere, again this is very much dependent on the place you visit, it will cost anywhere in the range of $100 to $500 per night.
Flights, will always depend on the state you are traveling from, the airline you are traveling with, and the destination.
They can cost in the range of $650 to $1300 for a return flight and can take from 8 to 13 hours.
As with booking any vacation, sometimes it can cost just a little extra to extend your stay to 10 days.
In many cases, this is the same with those to Japan. When planning to visit for two weeks, prices start to double.
How much spend will I need for a Japanese honeymoon?
Some of those who have visited Japan for a honeymoon, specifically, recommend taking at least enough spend for $100 each day that you're there (around 14,000 yen).
So, things can be quite pricey from the get go.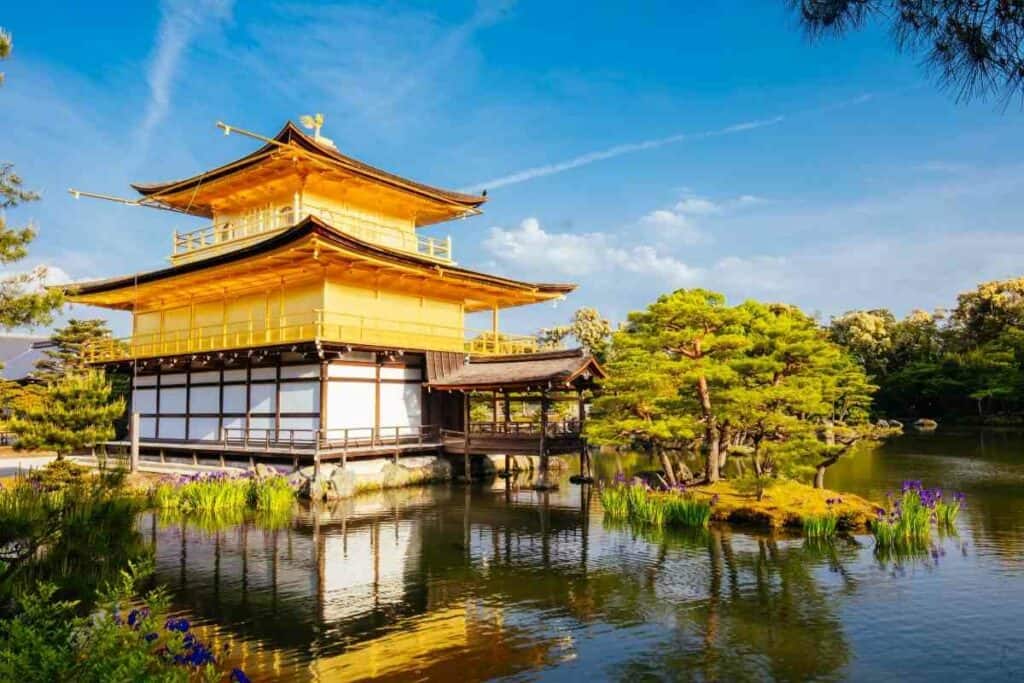 However, once you're there, the level of luxury you subject yourself to will be in line with how much spend you can afford to take with you, for your everyday needs and activities.
Some activities can be very expensive, however, it is apparently possible to have a fantastic time in Japan, even on a lower budget.
Taking even ten thousand yen per day, will provide you with a relatively decent experience, but double that and you will certainly up the level of luxury you can indulge yourself in.
Can you honeymoon on a budget in Japan?
Discounting the cost of your flights and accommodation, once you're both in Japan there are a number of romantic things you can do for free, or at little expense.
No matter which prefecture you visit, there will assuredly be places for a cosy and cost-effective picnic.
Choose to visit the capital city of Tokyo, and you can partake in an intimate picnic in the national garden of Shinjuku Gyoen.
Take in the beautiful scenery while you dine alfresco.
Should rain darken your day, fear not!
You can always visit the Metropolitan government building in the heart of the city, where admission is free.
High up in this feat of architecture, you can take advantage of panoramic views of the city below, while enjoying lunch from the café.
You can also pick up a gift for someone in the souvenir shop.
Whilst in the city, why not visit the historic Jingu Shrine, where you and your newlywed can make a wish for a small donation?
A romantic and relatively costless experience, from anyone's point of view. Some places even offer free gifts and discounts for newlyweds, so make yourselves and your situation known!
Does it cost a lot to plan tour of Japan yourself?
The short answer is no.
It may take quite a bit of prior research and online bookings, but it can be a modest cost to plan and take a trip around Japan on public transport, which you've planned yourself.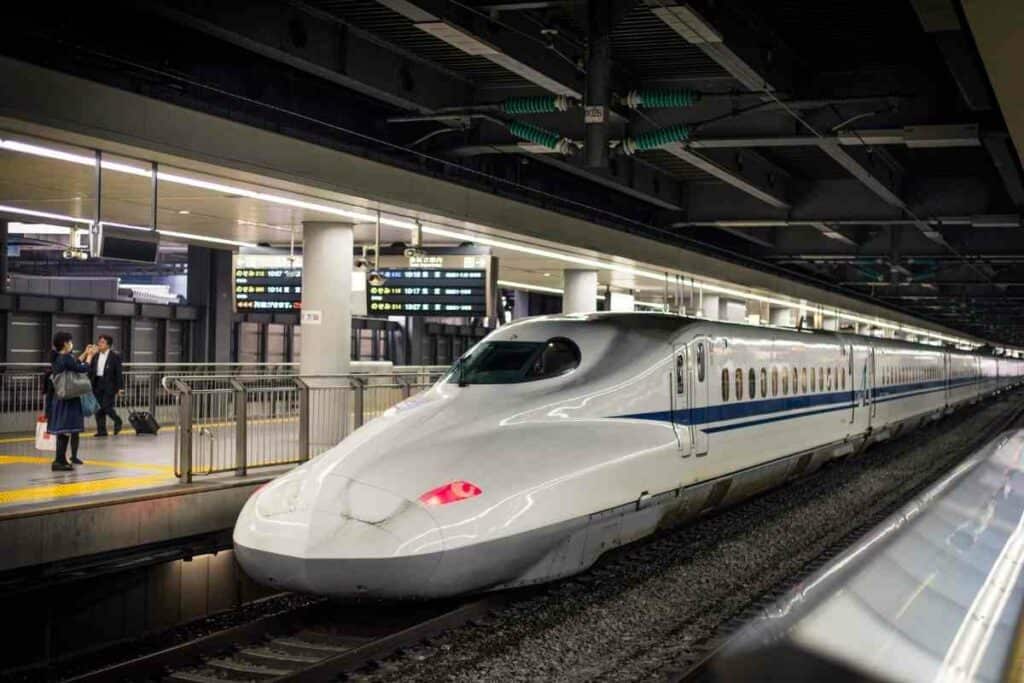 Public transport is not only reasonably priced, but Japan is one of the most advanced countries in the world for transport.
Bus
Buses is Japan, across twenty three wards, have a price cap at 210 yen per adult ticket and just 110 for minors.
Most other areas still come in at around 200 yen per adult ticket. So, traveling around by bus is fairly cheap and cheerful.
Train
Trains in Japan, generally, are very reasonably priced.
Those without a Japanese passport can even take advantage of the 'Tokyo Subway Ticket' which provides unlimited access to the subway and in Tokyo.
Plan Ahead – It can be purchased in variations of 24, 48 and 72 hours, and ranges from 800-1500 yen. It can also be reserved, conveniently, online.
Japan is even home to bullet trains. From Tokyo to Kyoto, you can travel on one of the fastest trains on the planet!
Taxi
Taxis in Japan also have a price cap at around 700 yen for up to 1-2km, depending where you are.
Taxi companies make the most of technology and you can download a multitude of taxi apps to call taxis.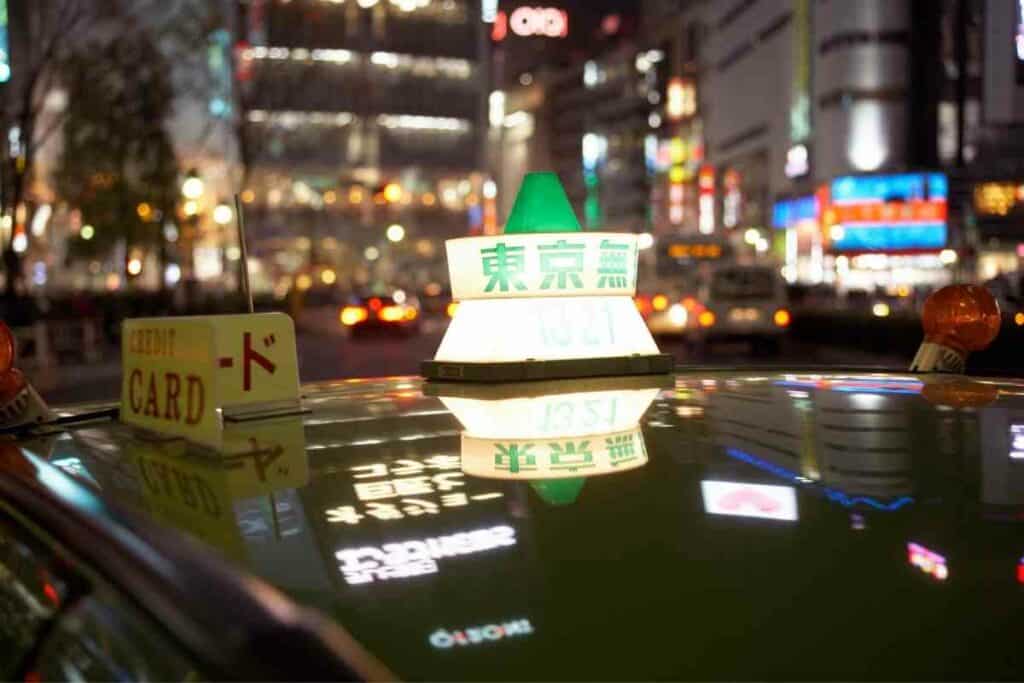 Rent a Car
Renting a car in Japan is only a valid option if you have an international driving licence.
Those whom do, take advantage of the convenience of this option. It reportedly costs approximately ten thousand yen or higher.
Ferry
Ferries in Japan can be a fantastic and luxurious method of domestic travel.
Although you can indeed travel by ferry on a budget, first class trips can be quite an experience. On average you can pay up to and over twenty three thousand yen per day.
Prices in Okinawa, for example, can range from 15,000 yen to 40,000 yen, and differ from place to place.
The top prices, however, can include a shared room with a small number of beds, where you can take a nap during your journey.  
Which is the best place to visit for a honeymoon?
By far, Tokyo comes in as the most desired destination in Japan for a honeymoon.
And, the most obvious.
Okinawa is also a very popular island for it. There are, however, a number of fantastic places besides these – which may even be a little cheaper than the famous capital.
Hokkaido is also steeped in history, brimming with nature spots and majestic shrines – to name just one.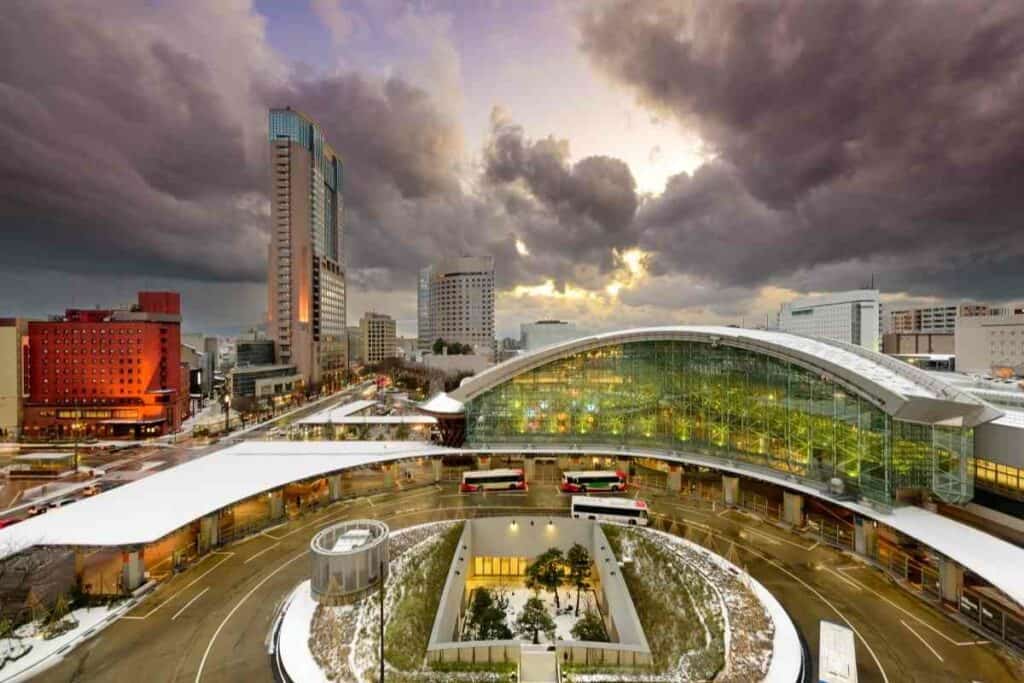 There's also Kyoto, Kanazawa, Karuizawa, Kagoshima, Matsuyama, Kakone, Yakushima, Atami, and Izumo.
All listed as perfect honeymoon vacation destinations.
Many of these places are even home companies which offer specific honeymoon tours, but these can be very expensive indeed.   
What are the best honeymoon hotels?
There are thousands of amazing places to stay, in Japan, but there are a number of hotels which are listed as some of the best for honeymoons.
Most have magnificent suites, along with less pricey rooms, but should you want luxury for your honeymoon, then look no further than the prestige suites of some of the most extravagant hotels in Japan.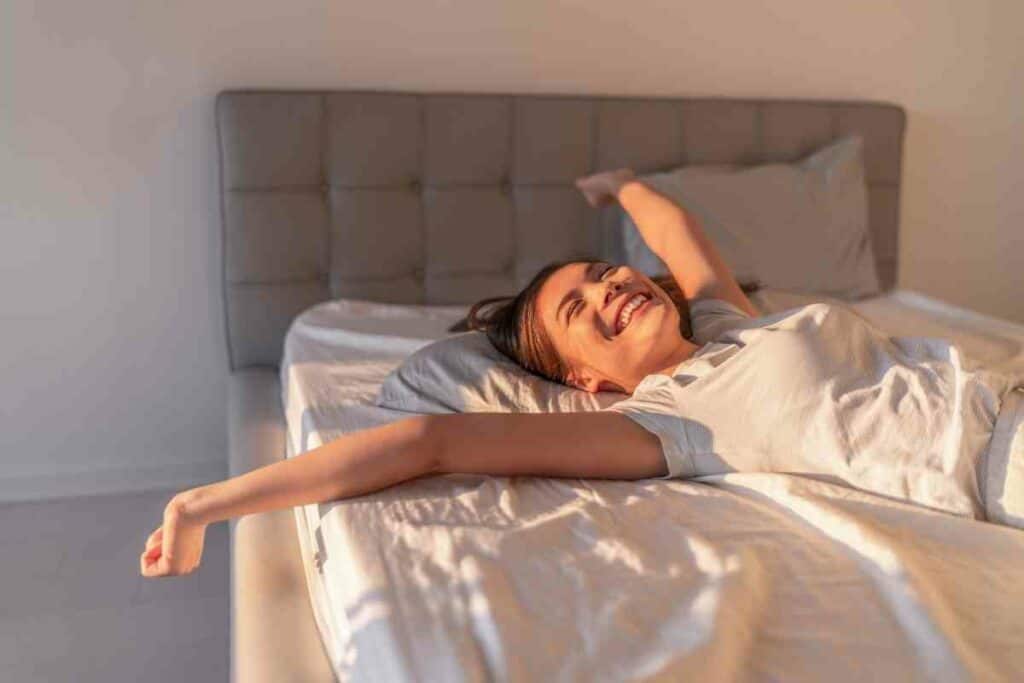 Trip Advisor lists the following top 10 for honeymoons atop their long list.
| # | Hotel | Cost |
| --- | --- | --- |
| 1. | Hotel Okura in Tokyo | $130 |
| 2. | Hotel Nikko Alivila Yomitan Resort in Okinawa | $136 |
| 3. | The Park Front Hotel (Universal Studios Japan) | $100 |
| 4. | The Prince Park Tower in Tokyo | $170 |
| 5. | Hotel Nikko in Niigata | $80 |
| 6, | Nagoya Tokyu Hotel | $118 |
| 7. | Yokahama Royal Park Hotel | $118 |
| 8. | Hyatt Ragency Naha in Okinawa | $142 |
| 9. | The Tokyo Station Hotel | $286 |
| 10. | Park Hotel in Tokyo  | $165 |
Each price is a lower priced room, per night, as of September 2022, and is subject to change.
This is also just one list. Many sources have different lists of their own and it worth the time to have a good research around before you decide what to do.
How much do specific honeymoon tours cost?
On average, the cost for complete two-week package holiday can range anywhere from around $5000 – this type of price is going to include flights, accommodation, transport, activities, and pretty much everything that you are going to need for your trip.
More luxurious holiday packages reach up to and over ten thousand dollars for the two adults, but will also include a world class tour of the best parts of the whole archipelago.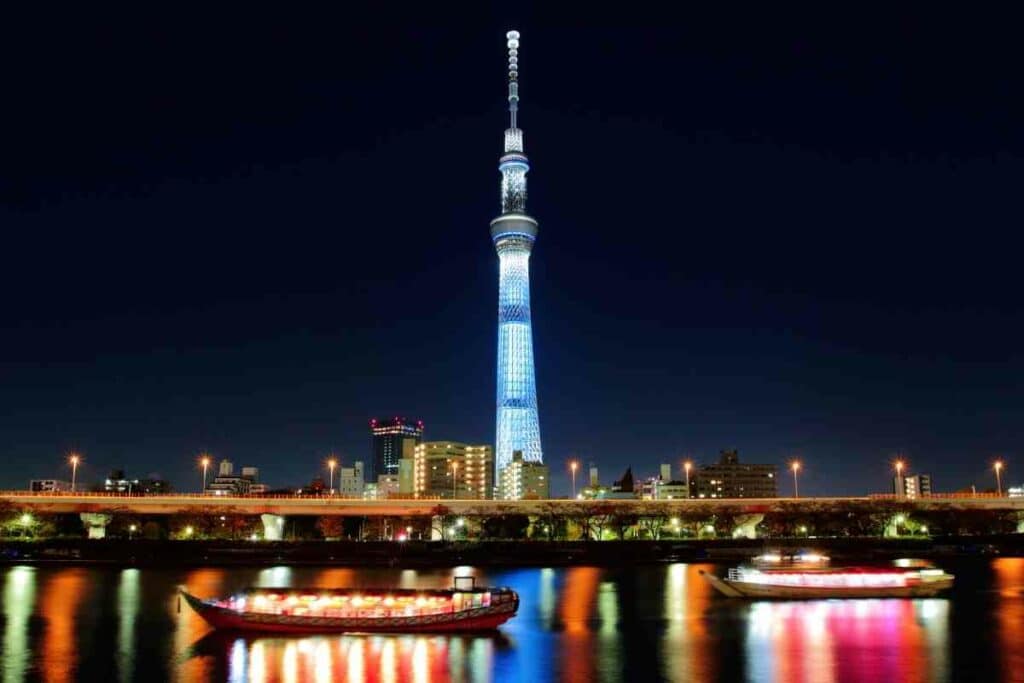 If you have the funds:
have your photo taken in a wedding kimono to mark your honeymoon experience
spend a few hours with a sake expert and learn all about the history, while enjoying the most famous Japanese beverage
or visit Tokyo Skytree for some of the most exquisite views of Tokyo
There is even a rather unique bath house in Naoshima, which is a must visit for any honeymooning couple – even based simply on the name – the I Love You bath house provides décor emblematic of both ancient and modern Japan.
There are also private bath houses should you want a less public experience… 
What are the most popular honeymooning activities?
Aside from a romantic picnic in the sublime nature spots of Tokyo, as well as other towns, cities and provinces, one of the most popular honeymoon activities is visiting the Mori Art Museum in Tokyo.
What is considered to be an amazingly surreal experience is also perceived as an incredibly romantic one.
Feast your eyes on the state-of-the-art, digital art displays.
You can purchase tickets to the city viewing area, at a reasonable price, to gain access to some of the most eye-catching views of the city.
Along With This – People often attend a Private Japanese Tea Ceremony. If it is your desire, you can even wear a kimono and have the memories captured as you experience one of the most authentically Japanese activities of them all.
Cook with a Japanese chef and become a minor expert in Japanese cuisine.
Enjoy Oysters on the Island of Miyajima; watch in awe as fireworks fill the night sky over Sumida River, and relax on the beautiful beaches of Ishigaki.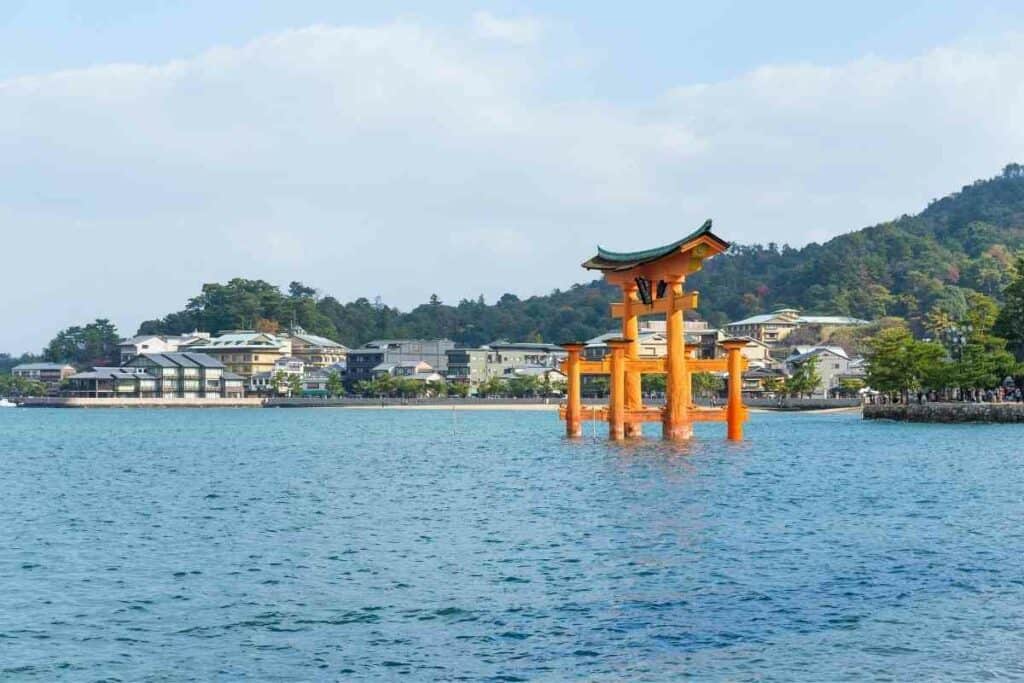 Depending on your budget, they even have a Disneyland and a DisneySea!
Read next – 5 Best Hotels in Miyajima Island
As well as Universal Studios, Tokyo Joypolis, Fuji-Q Highland Amusement Park, Legoland, Edo Wonderland and much, much more!
Final Thoughts
Aside from the fact that Japan is one of the major vacation destinations across the entire western world, its traditional and natural beauty as Land of the Rising Sun and home to the famous blossom fields of pink, make it the perfect honeymoon paradise.
No matter your budget, there is a vacation itinerary to suit them all. Connect with the Japanese way of life and bask in the beauty of Mount Fuji.
Drink authentic Japanese green tea in a kimono and have your photograph taken in a traditional wedding one!
Enjoy a number of things for free, or flash the cash and take a top-rated tailored tour…whatever your tastes, there is satisfaction to be found in Japan on your dream honeymoon.