Japanese taxis are notoriously expensive, but are they really?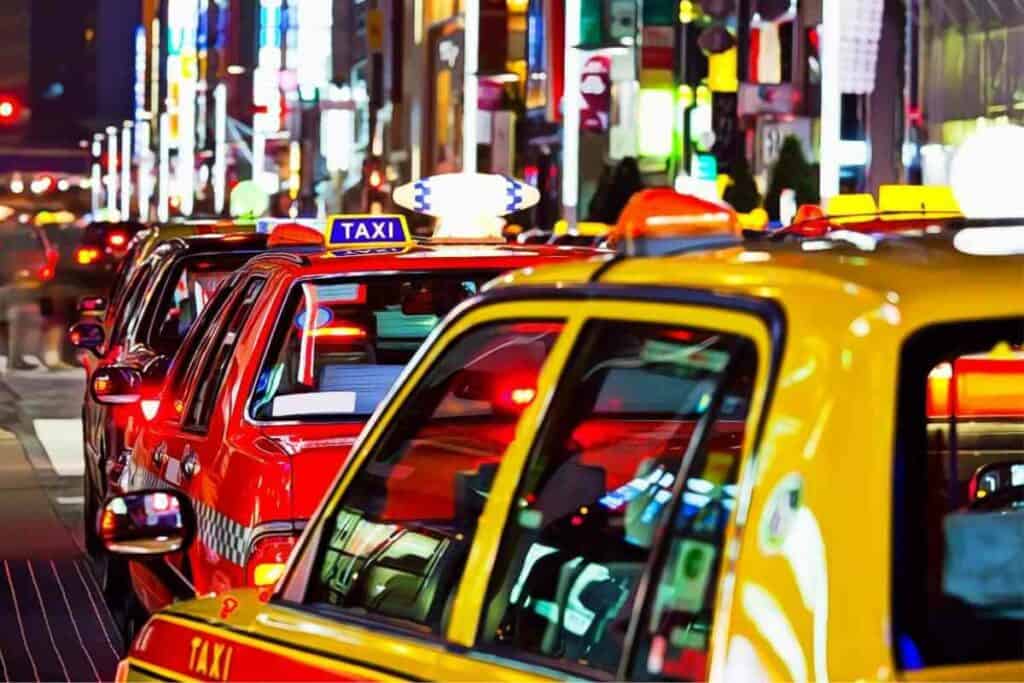 In this article, we ask 'are Japanese taxis expensive?' along with everything you need to know about traveling by taxi in Japan. 
Japanese taxis really aren't that expensive
When you're traveling to Japan, many people tell you that the taxis are expensive, or to watch out that you don't leave a taxi waiting even for a moment.
Personally, I think that this is advice for any part of the world as taxis are always going to cost more than a bus or train. 
If you need a taxi for an airport transfer or travel late at night in the cities of Japan, they are well worth the money.
Japanese taxi drivers are experienced and take their job seriously, delivering a high standard of service.
So, let's take a look at just how much you'll pay for a taxi in Japan.
Taxi fares in the major cities of Japan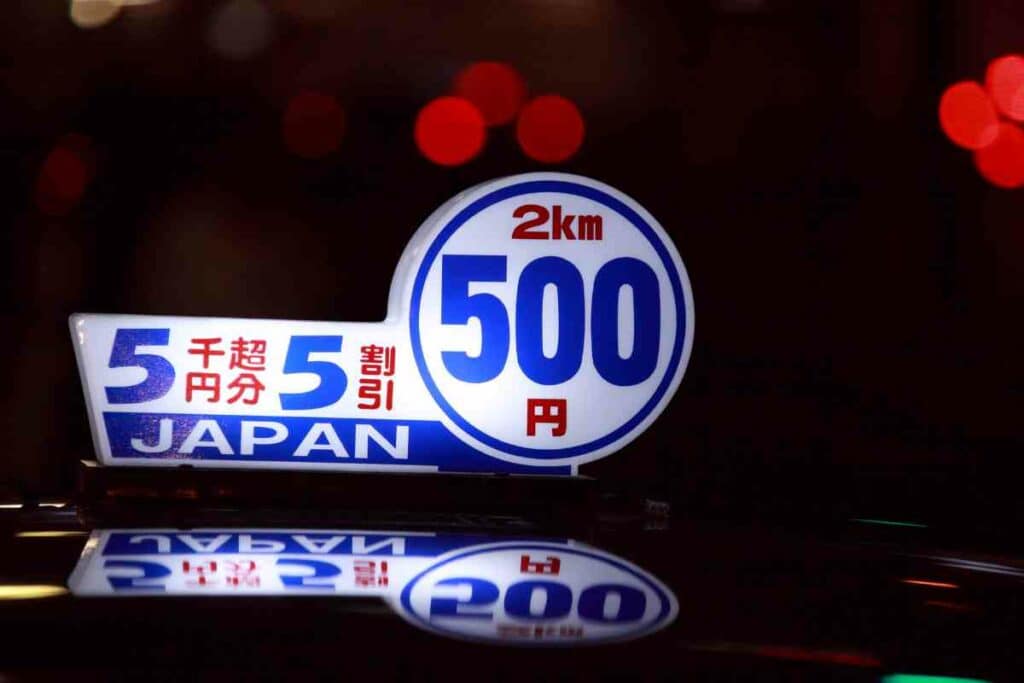 If you want an idea of just how much you're going to be paying for taxis in Japan, here are some reported average four-passenger taxi start fares and kilometer fares from major Japanese cities: 
| City | Start Fare (normal tariff) | 0.6miles/1 km Fare (normal tariff) |
| --- | --- | --- |
| Saitama | 700.00 ¥  ($5.29) | 400.00 ¥  ($3.02) |
| Sendai | 680.00 ¥  ($5.14) | 175.00 ¥  ($1.32) |
| Tokyo | 480.00 ¥  ($3.63) | 420.00 ¥  ($3.17) |
| Kyoto | 485.00 ¥  ($3.66) | 320.00 ¥ ($2.42) |
| Osaka | 670.00 ¥  ($5.06) | 404.53 ¥  ($3.06) |
| Kobe | 660.00 ¥  ($4.99) | 280.00 ¥ ($2.12) |
| Hiroshima  | 600.00 ¥  ($4.53) | 500.00 ¥  ($3.78) |
| Yokohama | 540.00 ¥  ($4.08) | 389.00 ¥ ($2.94) |
| Fukuoka | 575.00 ¥  ($4.34) | 580.00 ¥ ($4.38) |
| Nagoya | 450.00 ¥ ($3.40) | 450.00 ¥ ($3.40) |
| Okinawa | 550.00 ¥ ($4.15) | 210.00 ¥ ($1.59) |
| Sapporo | 500.00 ¥ ($3.78) | 186.41 ¥ ($1.41) |
| Aomori | 400.00 ¥ ($3.02) | 200.00 ¥ ($1.51) |
| Comparison with London | £4.25 ($5.12) | £1.80 ($2.17) |
| Comparison with NYC | $4.50 | $1.86 |
| Comparison with Los Angeles | $4.00 | $1.71 |
Source:
numbeo.com
As you can see, though Japanese taxis are an expensive form of public transportation, they are comparable in price to other world cities, with the majority being cheaper than an NYC yellow cab right now, probably due to the relatively weak Yen.
Taxis are never going to be cheap, and the costs of licensing and running a taxi are increasing worldwide. 
In Japan, a taxi is a luxury
Japan has one of the world's most advanced public transportation systems. It's smart, clean, efficient, and covers the entire country.
For the vast majority of commuters and travelers, there is simply no reason to forsake convenient public transport for a more expensive taxi.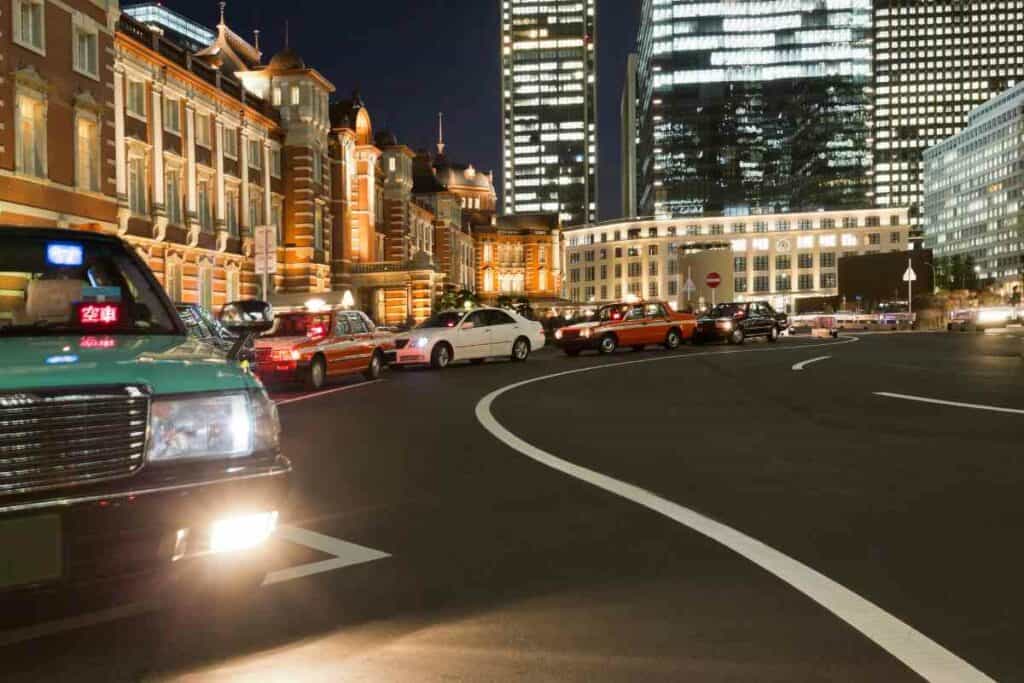 Many Japanese see taxis as a luxury that usually only becomes essential if you're out past midnight when public transportation shuts down.
Though most airports have excellent rail connections, some people may opt to take a taxi, especially if they have a lot of luggage. 
Smart vehicles and outstanding service
As with many other countries, Japanese taxis have a distinctive design.
Vehicles for public carriage in Japan are built to precise specifications that are mandated by the Japanese government.
Of course, these classic black cabs are Japanese manufactured, usually by Toyota. Common models include:
The hybrid-electric Toyota JPN Taxi
The Toyota Crown Sedan
The Toyota Crown Comfort
Taxis are licensed in Japan
Japanese taxis are licensed and carry a green license plate, with a license number starting with a 3 or a 5.
This designates them as common taxicab operators who can carry up to 10 passengers for a single contract.
These drivers have to have a vehicle that meets the mandated standards and has passed an examination in the district where they operate.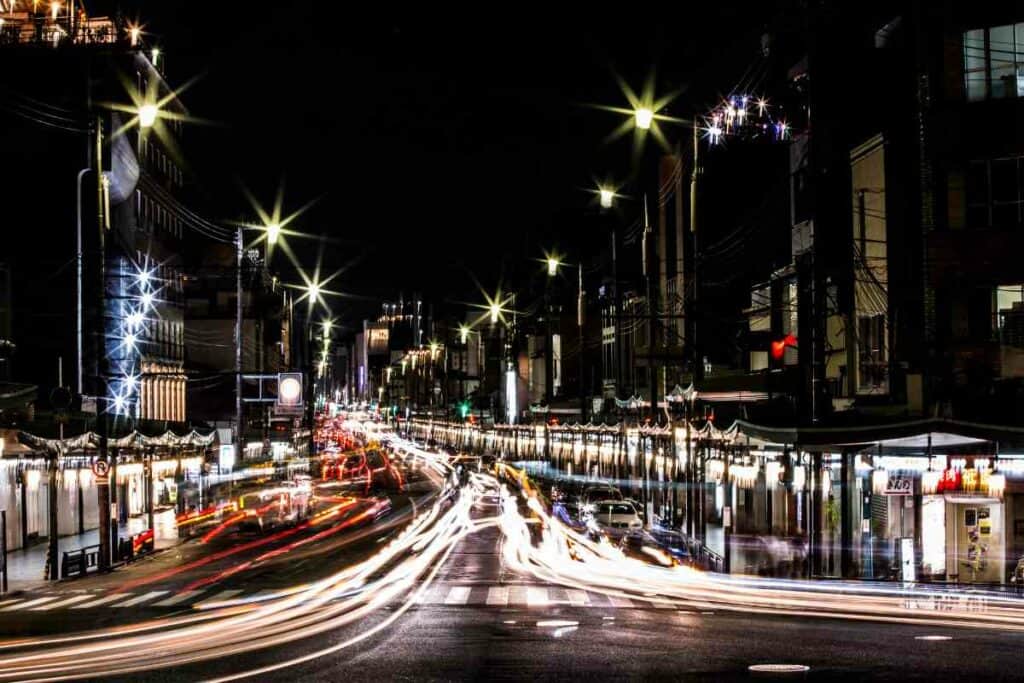 Newly licensed drivers work as part of a firm for up to 10 years before they can operate independently. 
There are unlicensed taxis known as 'Shiro-taku' or 'white taxis' due to their general number plates. These taxis are illegal and should be avoided. 
How to hail a taxi in Japan 
Hailing a taxi in Japan is easy. You can pick up a taxi at the designated taxi stands that are usually near train or subway stations.
You can also hail a taxi by flagging it down in the street. Taxis can also be ordered by phone or app or you can ask the staff in hospitality venues to order one for you. 
Japanese taxis carry a plate on their dashboard that indicates if they are available for hire.
A red symbol indicates that the taxi is occupied, while a green symbol indicates that the taxi is vacant. 
Can you Uber in Japan?
You can Uber in Japan, but coverage is limited as Uber is not widely adopted by the Japanese.
Uber coverage is best in Tokyo, but you may end up waiting longer for a cab than if you simply hailed one in the street. 
Japanese Taxi etiquette
Travis from the 1976 film Taxi Driver would definitely be out of place in Japan.
Japanese taxi drivers take pride in their professionalism and have a very formal approach to handling their customers.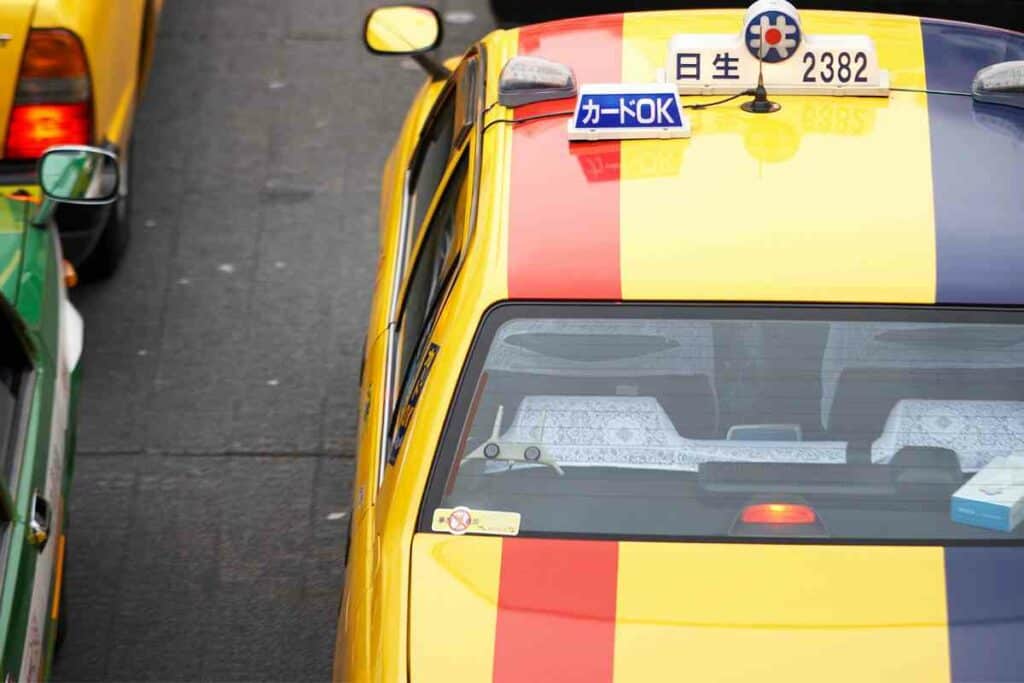 Many drivers dress smartly in white gloves to show that they maintain a clean environment in their cab.
One thing to note about entering a taxi is that the doors are automatic and the driver will open them for you. Opening the door yourself is a no-no.
When you are in the taxi, tell them the destination. If you cannot speak Japanese, you can hand the driver the destination written down or show them the location on a map.
Most drivers do not make small talk, and in Kyoto and other cities, there may be a 'silence taxi' policy. 
Paying a taxi driver in Japan 
Paying for a taxi is easy in Japan. Most taxis accept card or contactless payments.
You can also pay in cash, but try to minimize the amount of change the driver has to give, as this can be stressful.
Tipping is not done in Japan as the driver has performed his job as expected.
Did you know that you can go sightseeing in Japanese taxis?
Some taxi companies in Japan offer a sightseeing service, where they take you around the major sites of a city for a fixed fee.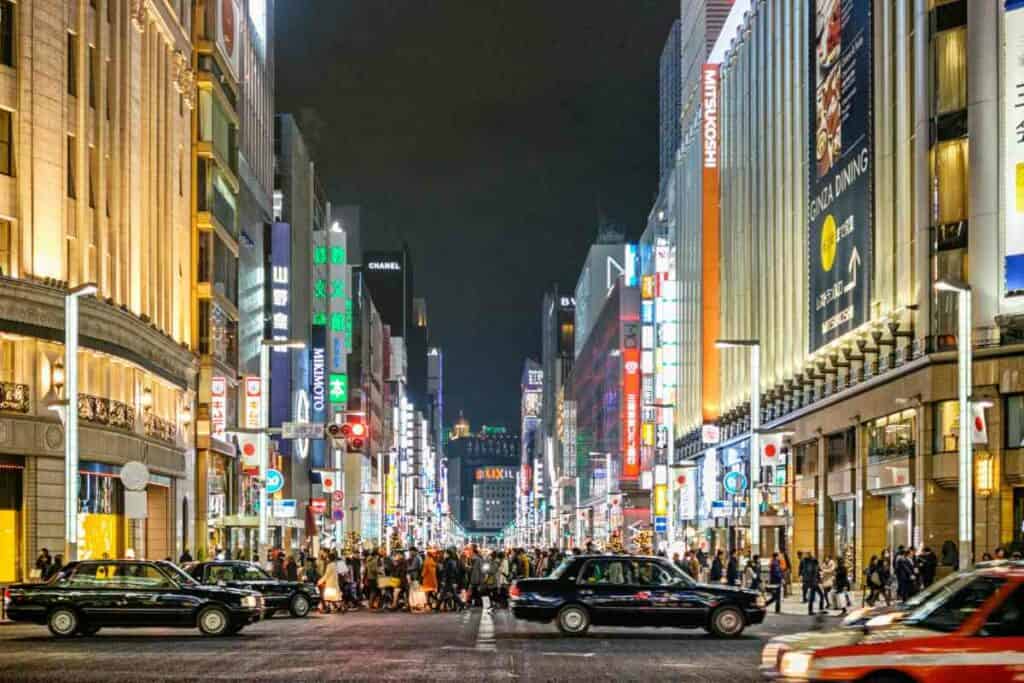 Professional and personable drivers charge around 10,000¥ ($75) per 2 hours on the road.
They can take you anywhere you would like including museums and attractions, collecting you when you're done. 
Rounding Up 
Japanese taxis are not expensive, especially when compared to other parts of the world. These taxis offer comfortable travel with professional service that will take the stress out of your travels in the busier parts of Japan, or keep you safe when traveling late at night.