Boom! If you've decided to spend your hard-earned yen on a Tokyo DisneySea ticket, you've chosen well.
Tokyo DisneySea is the world's fourth most visited theme park attracting almost 6 million visitors each year.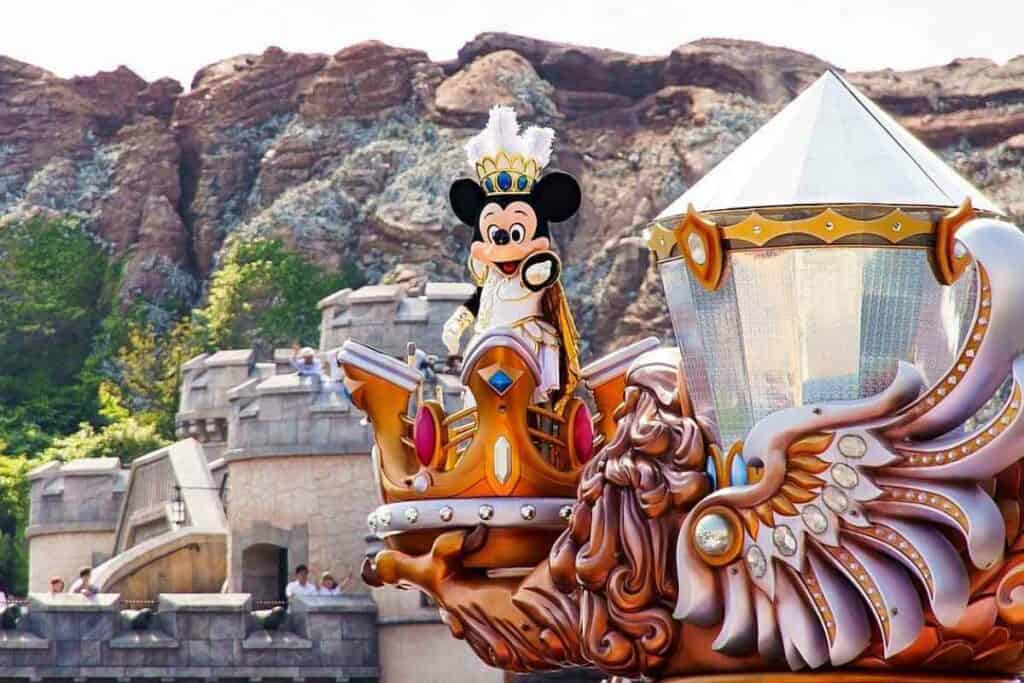 Aday out in this unique theme park is not worth being wasted on travel, queues, and other inconveniences.
Use these 15 tips, tricks, and hacks to ensure you and your crew get the most out of your Tokyo DisneySea visit.
Top 15 Tokyo DisneySea tips, tricks, and hacks for a stress-free visit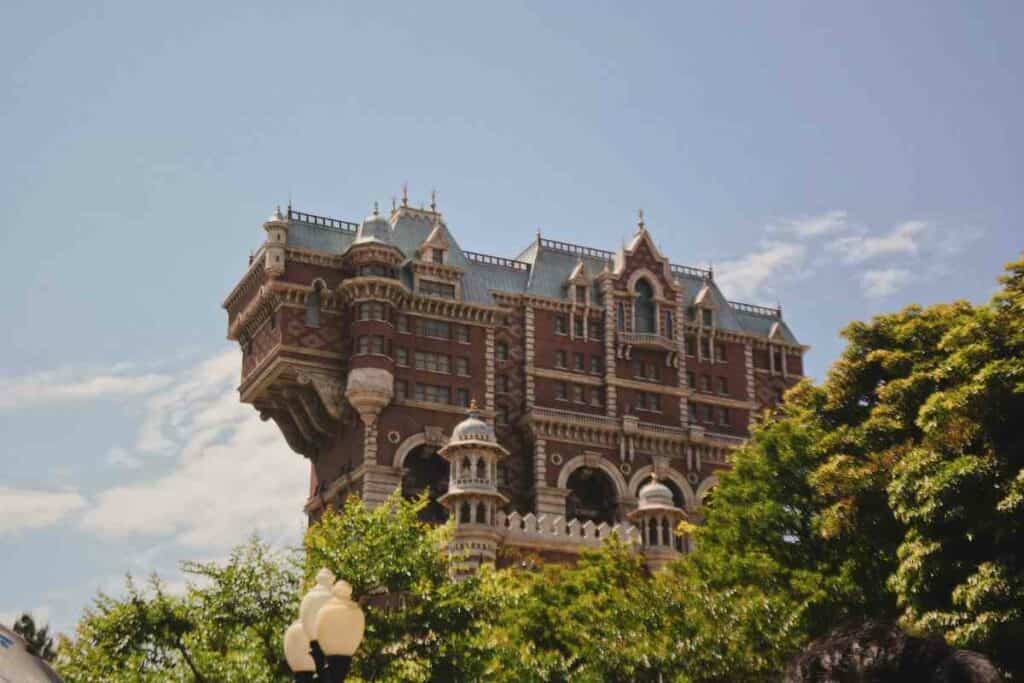 A trip to Tokyo DisneySea doesn't need to be wasted on queues and travel.
Focus on the adventure with these 15 smart hacks for a great time at Japan's #1 theme park:
Opt for Happy Entry
Study a crowd forecast calendar
Use PremierAccess wisely
Book in advance
Eat at non-peak times
Book hotel nearby
Don't forget Duffy the Disney Bear
Try exclusive snacks
Try all popcorn flavors
Get FASTPASSES
Get Premier Access for Soaring Fantastic Flight
Hop on Tokyo Disney Resort Bus from Tokyo Skytree
You can buy tickets in 7 Eleven stores
Prioritize visiting Toy Story Mania
Pack an extra layer of clothes and a rain poncho
Now, let's zoom in and analyze the specifics of each hack.
1. opt for Happy Entry
If you are staying at a Tokyo Disney Resorts Hotel, opt for Happy Entry.
We all know you have to turn up super-early to be at the head of the queue, but why waste time in the public queue when you can use your Happy Entry Privilege and enter the park up to 15 minutes before anyone else?
When you check in, staff will tell you the Happy Entry opening time, so make a note of it and start your DisneySea adventure before anyone else!
2. Study a crowd forecast calendar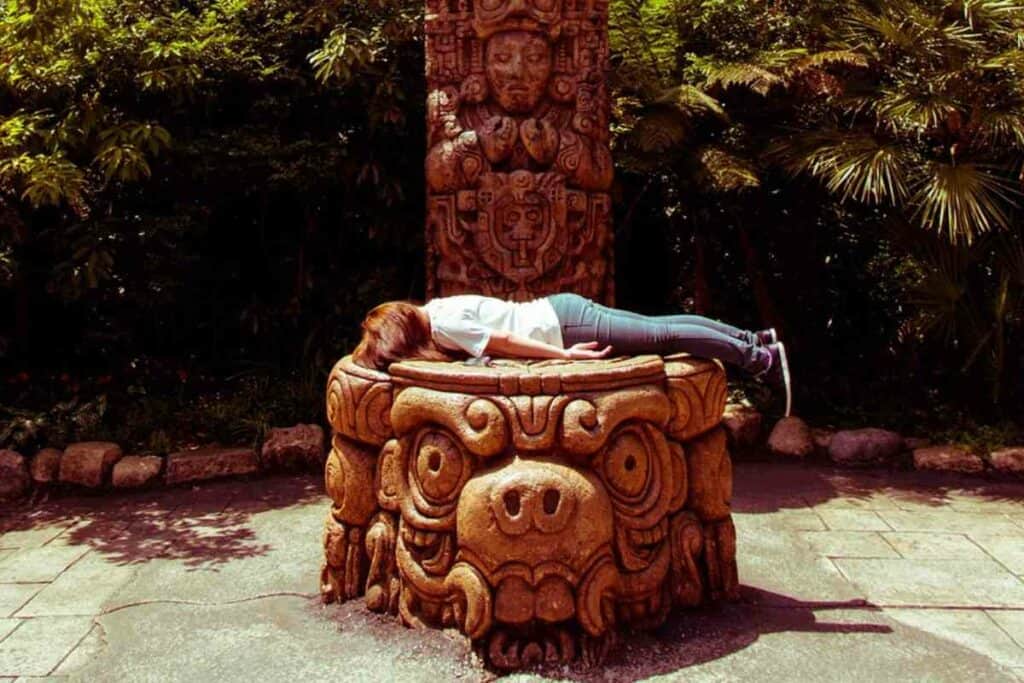 I suggest you study a crowd forecast calendar to plan the best time to visit Tokyo DisneySea.
Google can help you work out the best time of the week or year to buy your Tokyo Disney Resort tickets.
Simply search for 'Tokyo DisneySea crowd forecast calendar' to find handy calendars that tell you the busiest periods at the park.
Queue Times has a great Tokyo Disney Resort calendar that highlights days in red, amber, or green according to how busy the park is.
3. Premier Access on ONE ride
Choose well because you can only use Premier Access on ONE ride!
Tokyo DisneySea has some of the best Disney rides in the world, so it's well worth making sure that you have at least one hassle-free experience by using the Premier Access service.
For about 2000 yen, you can use PremierAccess to board a ride immediately at a designated time, without a long queue. However, Tokyo DisneySea only allows you to do this for one ride. Book via the Tokyo Disney Resort App.
4. book way in advance
If you're from overseas, you gotta book waaaay in advance.
Let's keep it real. Tokyo DisneySea is much more popular than Tokyo Disneyland because there is nowhere else like it on Earth! 
Also, Tokyo locals love TDR and will visit frequently.
This means that you'll have to book way in advance to have your Tokyo Disney Resort's hotel and park tickets sorted.
The Japanese always book in advance. so leave at least three months between booking tickets and your trip. 
5. Have meals at Tokyo DisneySea at odd hours
Getting a sit-down meal or even quick counter service at Tokyo DisneySea can be an ordeal!
The key to escaping the longest queues is to eat at non-peak times, usually the odd hours of the day.
Another way you can have an easier time eating is to eat at the restaurants that are furthest away from the main entrance.
And if you want table service, don't leave it to chance. Make a reservation at the restaurant of your choice online up to one month before your visit. Or make a last-minute booking at 9 am on the day of your visit. 
6. staying outside of the Tokyo Disney Resort?
If you're staying outside of the Tokyo Disney Resort book a hotel that is as close to the resort property as possible.
The official Tokyo Disney Resort hotels are more expensive and fill up quickly compared to a wide range of nearby hotels. Many visitors save money by booking a hotel that is outside the Tokyo Disney Resort for their trip.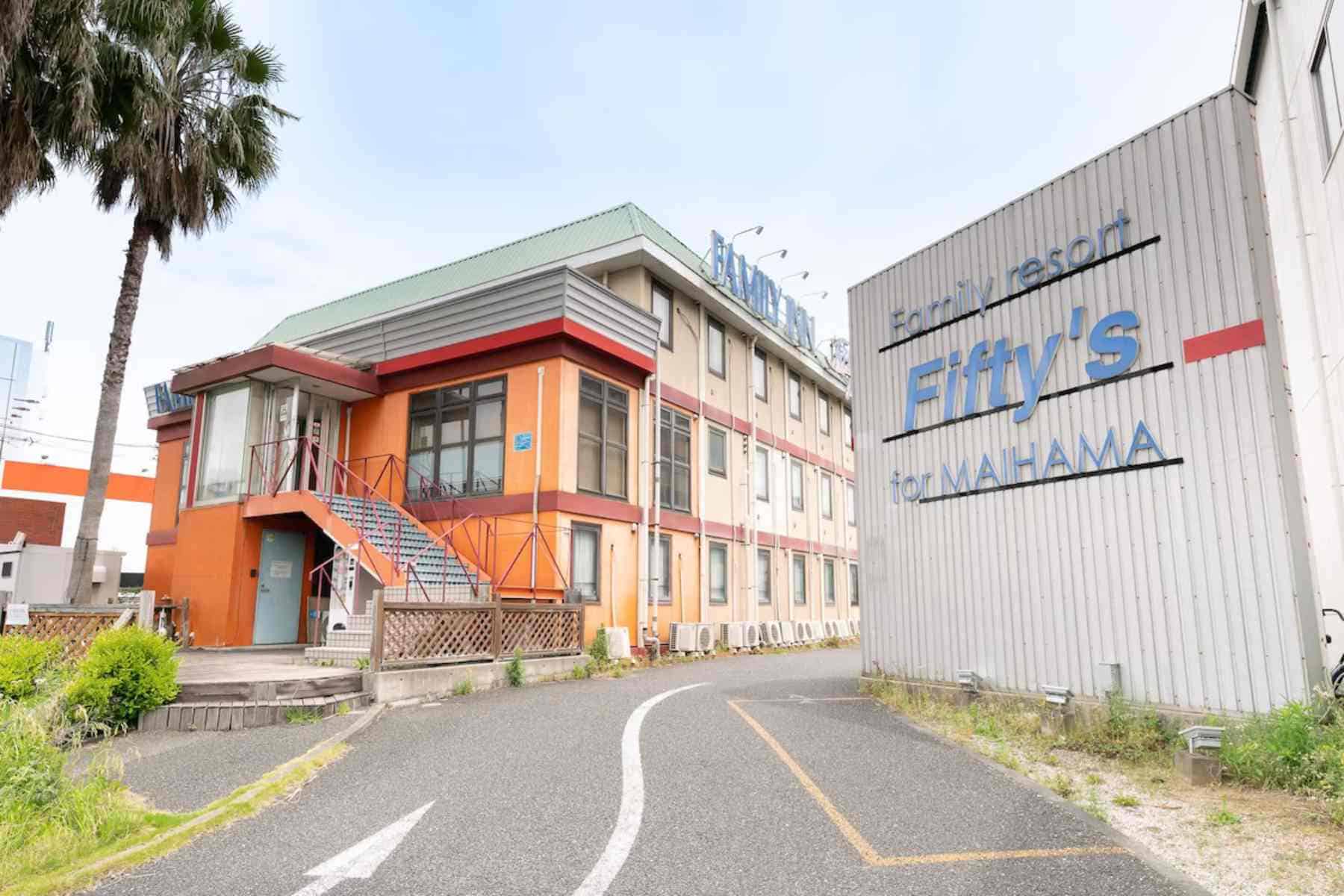 There are several cheap hotels for Tokyo Disney Resort, some of which even offer a shuttle service to and from the park.
One of my top picks is Family Resort Fifty's For Maihama, which is under 2 kilometers from the park entrance.
They offer great value accommodation from as little as $55 per room per night.
Family Resort Fifty's For Maihama
| | |
| --- | --- |
| Location | 134-0085 Tokyo-to, Edogawa-ku Minamikasai 4-1-3 , Japan |
| Star rating  | ⭐⭐ |
| Property type | Hotel |
| Book today | expedia.com |
| Are children welcome? | Yes |
| Are pets welcome? | No |
7. Duffy the Disney Bear merch is only available at Tokyo DisneySea
Die-hard fans and collectors of Duffy the Disney Bear (ダッフィー) can only find him in Tokyo DisneySea.
You can buy all sorts of nautical Duffy and Friends merchandise, including limited-edition items that sell out extremely quickly.
8. Try exclusive Tokyo DisneySea snacks during your visit
One of the other things that makes a trip to Tokyo Disney Sea special, is the delicious and exclusive snacks that you can eat there. 
I think they are far better than the food at Tokyo Disneyland. 
Even if you brought food into the park, save a few yen to treat yourself to:
Mysterious Island Gyoza Dog – a delicious, sausage-stuffed dumpling (Nautilus Galley)
The Chandu Tail – steamed chicken bun (Sultan's Oasis)
The Sultan's Sandae – coconut ice cream sundae (Sultan's Oasis)
Maple Cream Balls – choux pastry dessert (Sultan's Oasis)
Ukiwa Buns – life-preserver-shaped shrimp-laden buns (Seaside Snacks in Port Discovery)
Snacks and beer in Barnacle Bill's (American Waterfront)
9. popcorn flavors at Tokyo DisneySea
Don't forget to try all the crazy popcorn flavors at Tokyo DisneySea.
My #1 favorite thing at Tokyo DisneySea is the delicious popcorn flavors that are exclusive. They are all priced between 400 and 500 yen.
Make sure you try these delicious flavors from the popcorn wagons around the park:
Black pepper popcorn
Matcha white chocolate popcorn
Salted popcorn
Curry popcorn
Soy sauce and butter popcorn
Milk chocolate popcorn
Garlic shrimp popcorn
Caramel popcorn
Remember to treat yourself to a souvenir popcorn bucket or popcorn sleeve which you can buy from the wagon.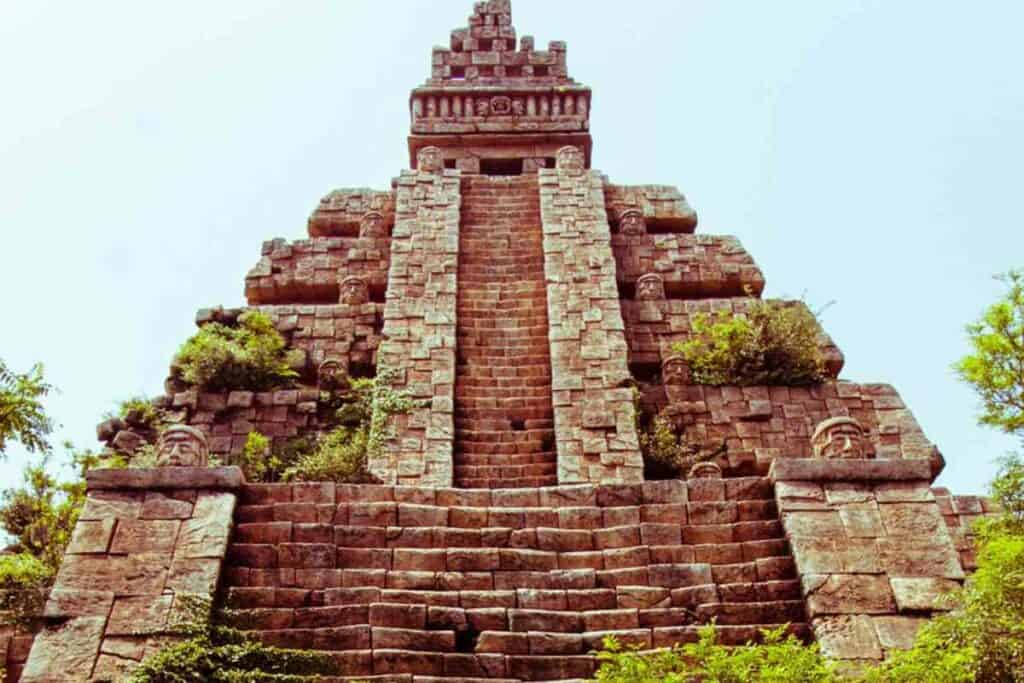 10. grab FASTPASSES
When you enter the Tokyo DisneySea, grab  FASTPASSES immediately.
It does involve a fair bit of running around first thing in the morning, but getting FASTPASSES will make your day run so much more smoothly.  
FASTPASSES are paper passes that provide you with a time slot for your ride. You save an average of 30 minutes of wait time by using them.
However, they aren't unlimited, so head over to your priority rides to get them before they run out – and keep track of the time!
11. Spend Premier Access on Soaring: Fantastic Flight
If you want to go on Soaring: Fantastic Flight, it's well worth spending on Premier Access
Soaring: Fantastic Flight is the amazing Tokyo DisneySea version of the Soarin' attraction in Disney parks around the world.
This spectacular museum of flight, with its legendary ride, is one of the highlights of a trip to Tokyo DisneySea but unfortunately, the queues are just as amazing:
You can easily wait for more than 2 hours to access Soaring: Fantastic Flight.
So this is where I recommend that you pay the 2000 yen ($14) Premier Access fee to essentially jump the queue.
It's an amazing ride, but you have other things to see and do during those two hours.
12. Staying in a regular Tokyo hotel?
Hop on the Tokyo Disney Resort Bus from Tokyo Skytree!
Visitors in central Tokyo can get a dedicated Tokyo Disney Resort® Line shuttle that transports them between Tokyo Skytree Town and Tokyo DisneySea in around 45 minutes.
The bus leaves for Tokyo Disney Resort from Ueno Asakusa in Tokyo Skytree Town. 2023 prices for the shuttle are 800 yen for an adult and 400 yen for children (under 3s ride for free). The earliest bus leaves for Tokyo Disney Resorts at 06:50 am. 
13. Buy Tokyo DisneySea tickets at 7 Eleven stores
Did you know you can buy Tokyo DisneySea tickets at 7 Eleven stores in Japan?!
Crazy huh? But yes, the urban myth is true! 
In Tokyo, certain convenience stores are official Tokyo Disney Resort ticket vendors.
Apart from the park itself, you can purchase your Tokyo Disneyland and Tokyo DisneySea tickets from:
JTB travel agency outlets
7 Eleven stores
FamilyMart stores
Ministop convenience stores 
Lawson stores
Always buy in advance to save time on the day!
14. Prioritize visiting Toy Story Mania
Toy Story Mania is an attraction that is exclusive to Tokyo DisneySea and has earned rave reviews from visitors from around the world.
If you are traveling to Tokyo DisneySea with your family it is a ride to prioritize as all ages and abilities can enjoy it!
Toy Story Mania has a vibrant carnival atmosphere with lots of games that feature your favorite Toy Story characters.
You can find Toy Story Mania on the American Waterfront and use Premier Access to get in quickly.
15. Pack an extra layer of clothes and a rain poncho
It's easy to forget that the Tokyo Disney Sea is right on Tokyo Bay. You are going to get authentic marine weather that includes rain and a distinct chill in the evening.
Make sure you pack a rain poncho or sweater so you have to be warm and comfortable in the evening!
[BONUS] Stay for the evening show!
It's tempting to beat the rush and get out of the park well before closing time. But the evening shows at Tokyo DisneySea are truly amazing.
After sunset (8:30 pm) there is a seasonal Sky Full of Colors evening show that features fireworks, and classic songs. The perfect end to a great day at Tokyo DisneySea!