Driving is a great way to have freedom, explore, and get close to some of Japan's famous sightseeing spots as well as get off the beaten track a little to see some of the more remote peculiarities that the islands have to offer.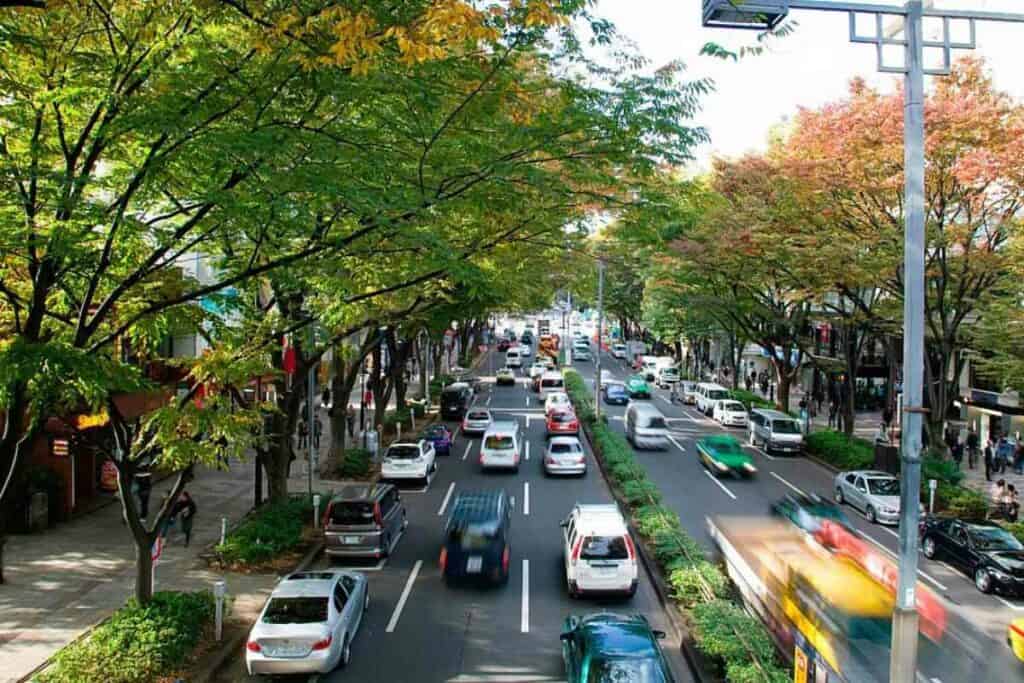 However, before you think about driving over in Japan, you'll need to know if you can do so with a US driving license.
Driving in Japan
Whether you're allowed to drive in Japan with a US license depends on how long you're staying!
Foreign visitors to Japan may only use their valid driving license for one year from the date of entry to the country.
After this time, or if you become a resident of Japan, you will need to obtain a Japanese driver's license.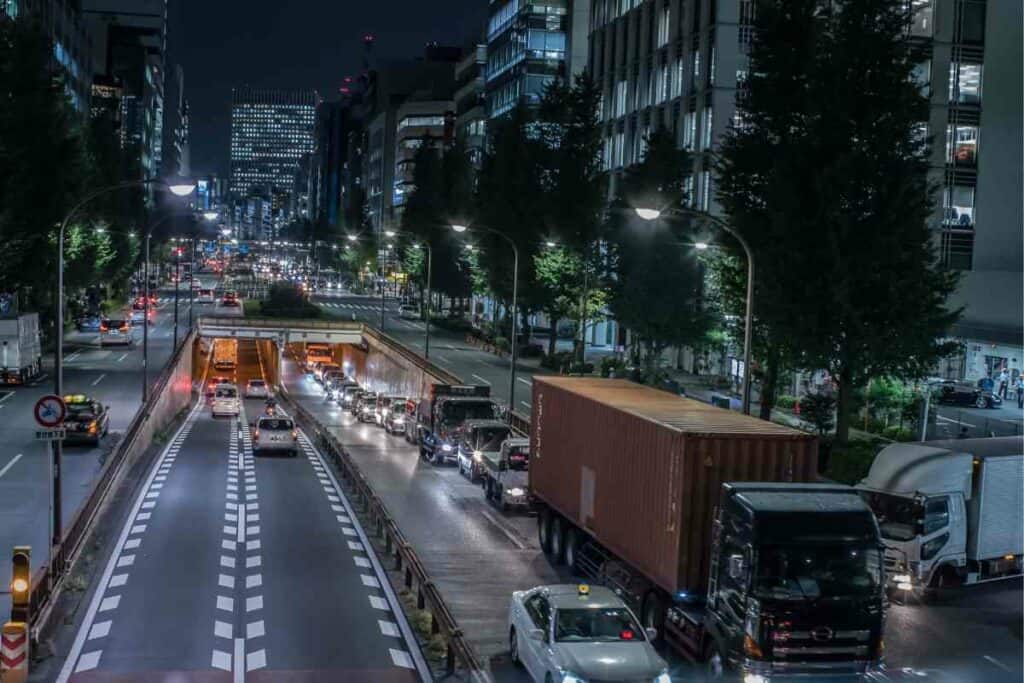 But wait. Aside from a valid US license, you will also need an International Driving Permit (IDP) alongside a Japanese driver's license.
The IDP serves as a translation of your license and should be obtained in your home country before traveling to Japan.
If you forget to do this, you won't be able to dive in Japan regardless of whether you have a valid US driving license or not!
Lastly, remember that traffic rules and regulations differ from those in the United States, so take time to familiarize yourself with Japan's traffic laws and road signs before driving there.
We'll cover the essentials later.
Steps to Obtaining a Japanese Driver's License
If you're staying in Japan for the long haul, you'll need a Japanese license.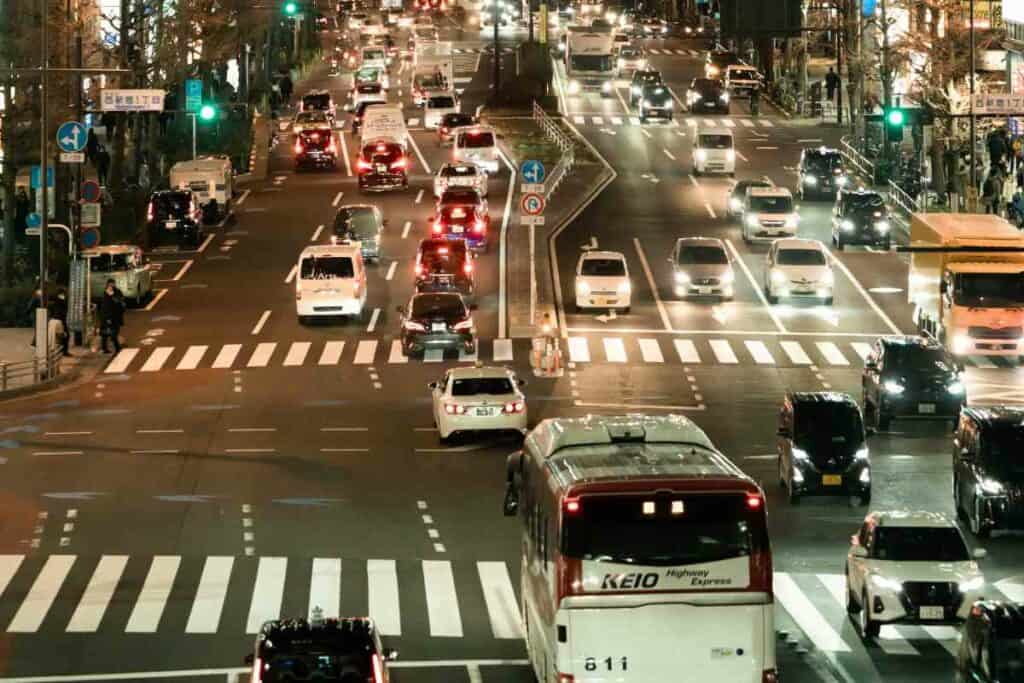 Getting one as a foreigner can involve some complex steps:
Eligibility: To obtain a Japanese driver's license, you must be a resident of Japan with a valid visa that allows you to stay for at least three months. If not, you'll be able to drive with your US license for up to a year from entry into the country.
Theory Exam: You must study for and pass a written exam consisting of multiple-choice questions. The exam is available in several languages, including English.
Practical Driving Course: Once you have passed the theory exam, you must pass a practical driving course at a designated driving school. This will include both behind-the-wheel training and classroom-based instruction.
Driving Test: After completing the driving course, you will take your practical driving test. Here, you must prove you can understand Japanese traffic rules and show your driving skills to the examiner. You will be assessed on whether you can follow the laws of the road and can operate a vehicle safely.
Documentation: You must submit several documents, including your passport, proof of address, and residence card. You may also need to hand over a translation of your current driving license, depending on your country of origin.
The local driving license center can advise on the most up-to-date information. They can also provide guidance on how to navigate this complex process.
International Driving Permit
As well as potentially getting a Japanese driver's license, you will also need an International Driving Permit (IDP).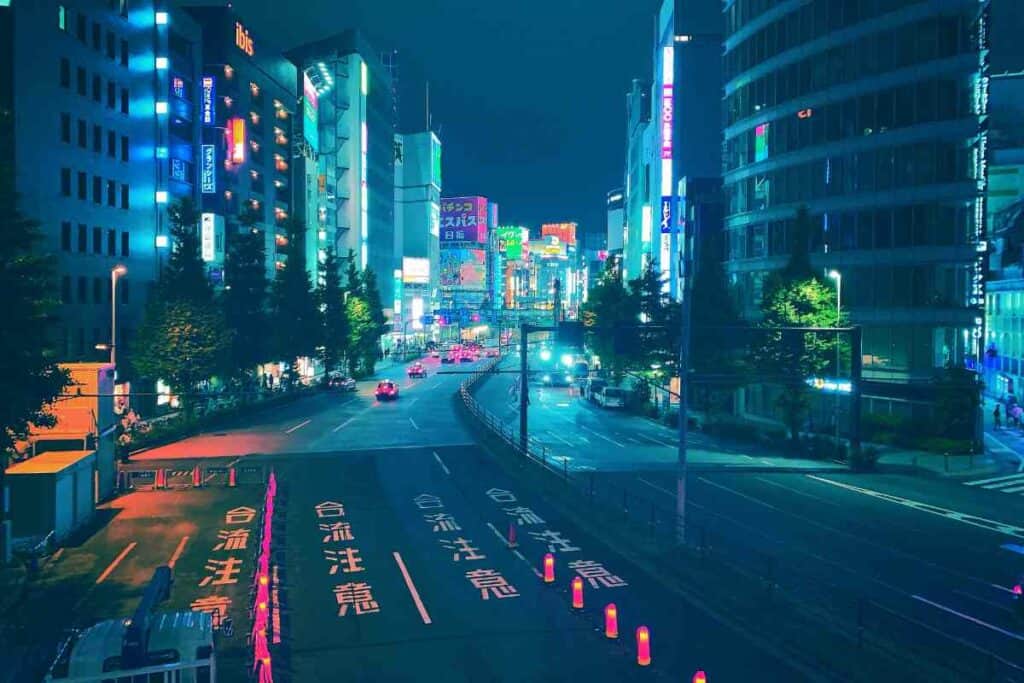 To get one of these, you will need to follow these steps:
Research: Always check the specific requirements for obtaining an IDP in your country.
Eligibility: Ensure that you meet the requirements to obtain an IDP. You must be at least 18 years old and hold a valid driver's license in your country of residence.
Application: The application form for the IDP can be found at the local office of your country's automobile association or online through their website.
Documentation: You will need certain documents alongside your application form, including a photocopy of your driver's license, passport-sized photographs, proof of identity, and proof of residency.
Fee: You will need to make payment for your IDP as instructed by your issuing authority.
Submission: Submit your completed application form, supporting documents, and payment to the designated authority.
Validity: Once issued, an IDP is usually valid for one year. It's important to remember that an IDP is not a stand-alone document but a translation of your driver's license, so you must always carry both documents when traveling abroad.
See Also – Can You Go to Japan with a DUI?
Tips for Driving in Japan
Licenses sorted, you may well find yourself in need of a few driving tip when you get behind the wheel in Japan.
Firstly, don't forget you must have your IDP and your American driving license with you – these are both required by law.
So, what about the rules and driving etiquette?
In Japan, they drive on the left side of the road, so road signs and signals may differ from what you are used to.
Ensure you fully understand the speed limits, parking regulations, and other traffic laws of your driving area.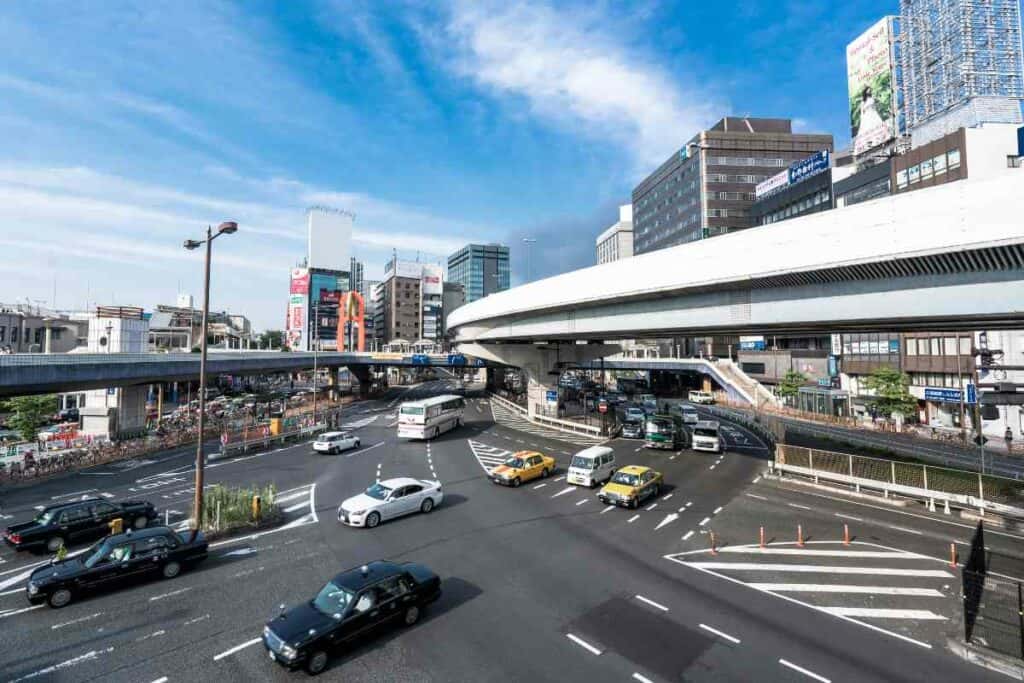 Planning your route in advance will ensure your attention can be kept on the road. Using a GPS is a good idea.
You should familiarize yourself with landmarks, intersections, and exits along the way. Japanese roads can be narrower than American roads, so take extra care in residential areas or older parts of the cities.
Parking in Japan can be a challenge. Pay close attention to parking signs and avoid parking in residential areas or on narrow streets. Use parking lots and garages wherever you can.
Watch out! Speeding is heavily enforced in Japan, and many speed cameras are on the roads. It's always wise to be cautious when driving in a foreign country anyway, but you must make sure you stick within the speed limit at all times.
If you travel long distances by car, consider using toll roads as a faster option, but remember that these are sometimes expensive.
Many major cities, such as Osaka and Tokyo, can get extremely congested during peak travel hours, so try to plan your travel in advance and avoid peak travel times if you can.
Stay vigilant when driving and pay attention to your surroundings. Keep a safe distance from other road users, use your mirrors frequently, and signal your intentions clearly.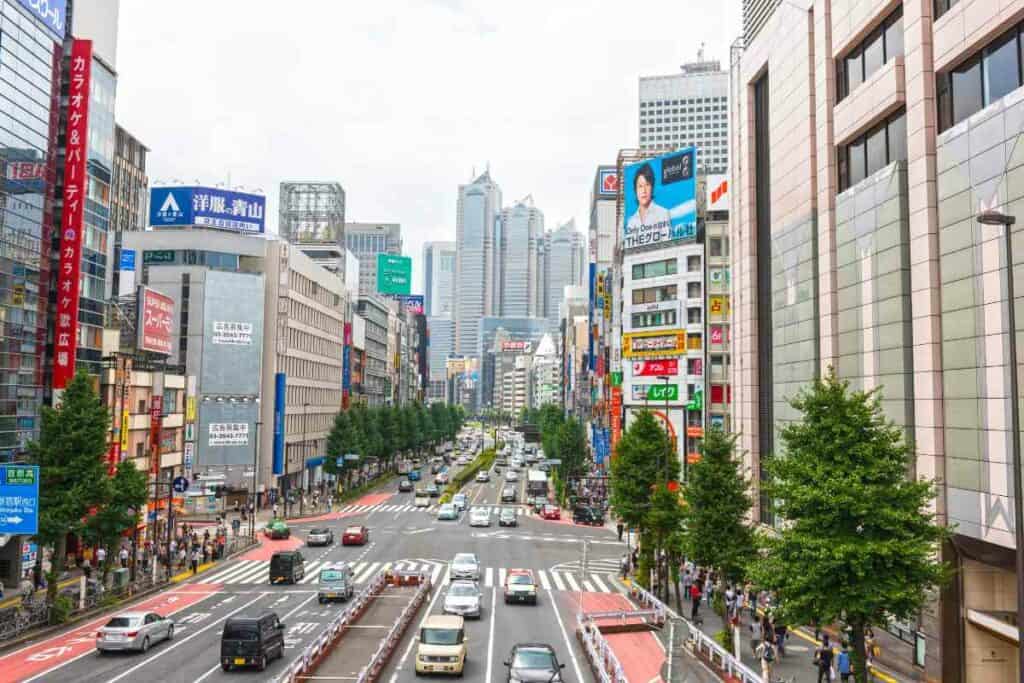 Driving in a foreign country can be challenging, especially if this is your first time driving abroad. Allow yourself plenty of time to adjust and extra traveling time so you are not rushing.
Japan's Hidden Gems
When you do drive in Japan, you can get to the most remote and inaccessible places such as Nagoro – a village hidden deep within a valley where you'll spot hundreds of "scarecrows" of the village's former residents.
This village is over an hour's drive from the nearest train station and there aren't many public transport links.
A car gives you so much flexibility when it comes to exploring – it's well worth it! And it's good to know that you can do it with your US driving license!
Read Next – Can I Ship My Car to Japan?
Final Thoughts on Can You Drive in Japan with a US License
Before thinking of driving in Japan with your US license, do your research and make sure you've got everything you'll need before you leave for your trip.
It's also a good idea to familiarize yourself with the signs and logistics of Japanese roads as you can be sure that they won't be what you're used to over in the US!