With 6 Disney resorts and 12 Disney parks worldwide, you'd think it would be hard for the Disney brand to do something unique or different.
After all, people want a classic 'castle park' Disney experience complete with Mickey, cast, and a whole lot of themed rides.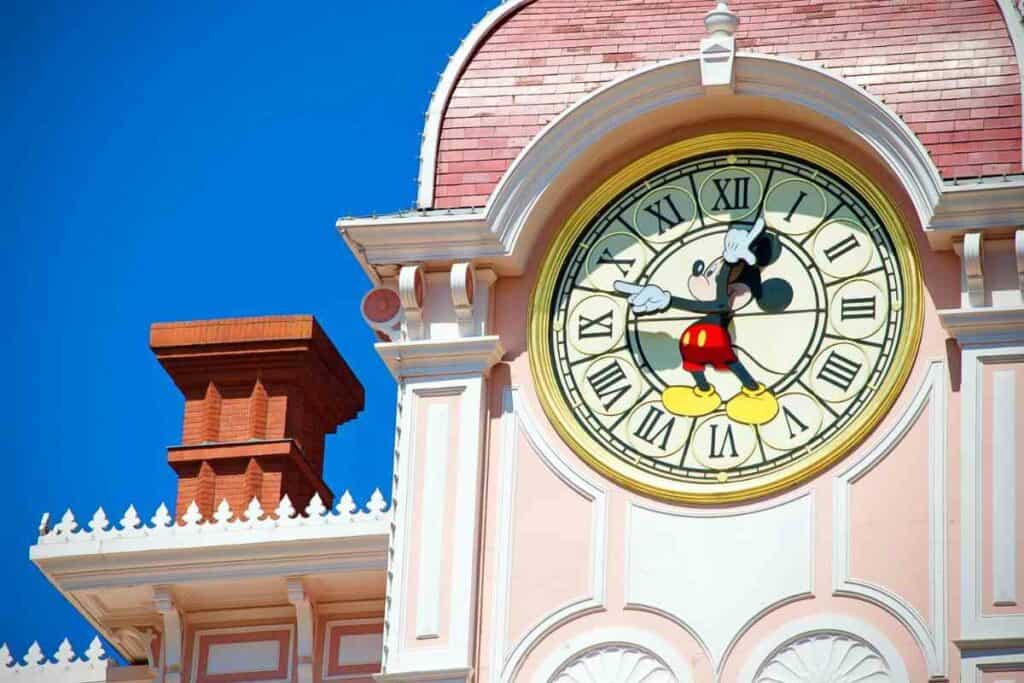 But the Japanese have hit it out of the park with Tokyo Disney Resort, and its one-of-a-kind lands, rides, and even snacks!
In this article, we share what's unique about Tokyo Disneyland Resort, and why it is worth a visit. 
Tokyo Disneyland Resort is something different!
Tokyo Disneyland delivers the Disneyland experience on steroids.
The resort has two sibling theme parks, Tokyo Disneyland and Tokyo DisneySea which are 40 and 23 years old respectively. And despite their age, these parks are two of the biggest in Asia.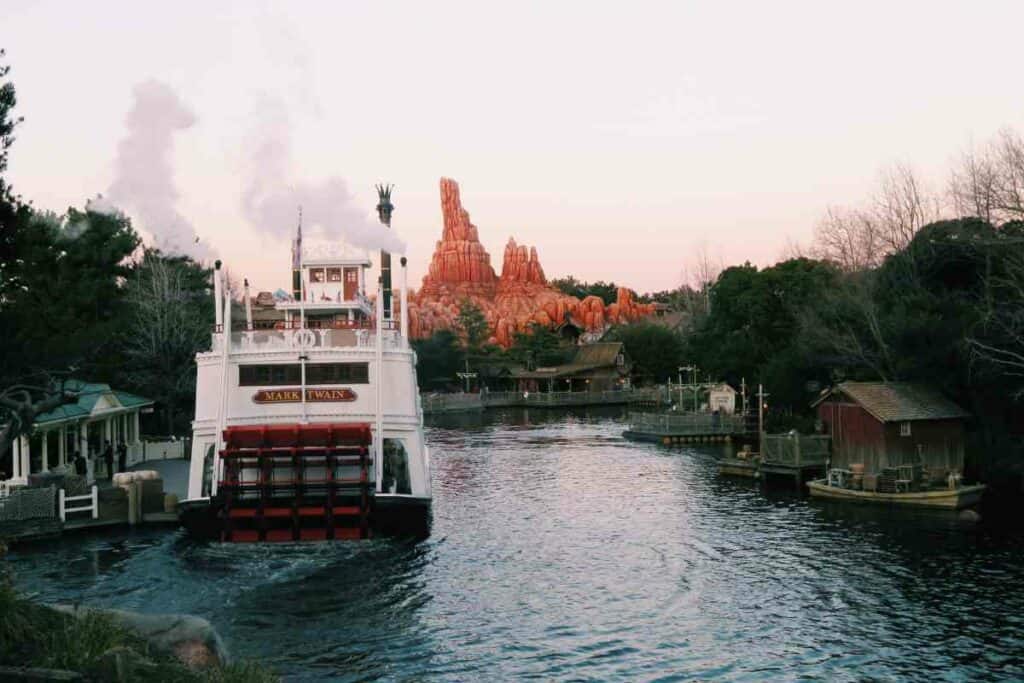 They consistently outcompete Hong Kong Disneyland and Shanghai Disneyland and can easily go toe-to-toe with competitors like Universal Studios.
Classic Disney, Japanese style
Despite being run almost entirely in Japanese, Tokyo Disneyland manages to offer the classic Disney experience.
There are 24 classic Disney attractions that have been upgraded with a Japanese twist.
The Japanese take the Disney brand seriously so you can expect outstanding cast members and crew, crisp performances, and breathtaking parades. 
DisneySea Is Truly One-of-a-kind 
But it's the younger sibling of DisneySea that has left the script and done something completely different.
Tokyo Disney Sea is one of the world's best theme parks, attracting almost 6 million visitors per year to its marine adventure-inspired seven lands.
It has 20 unique or near-unique rides, plus spectacular shows and amazing food, making it an essential destination for the die-hard Disney fan.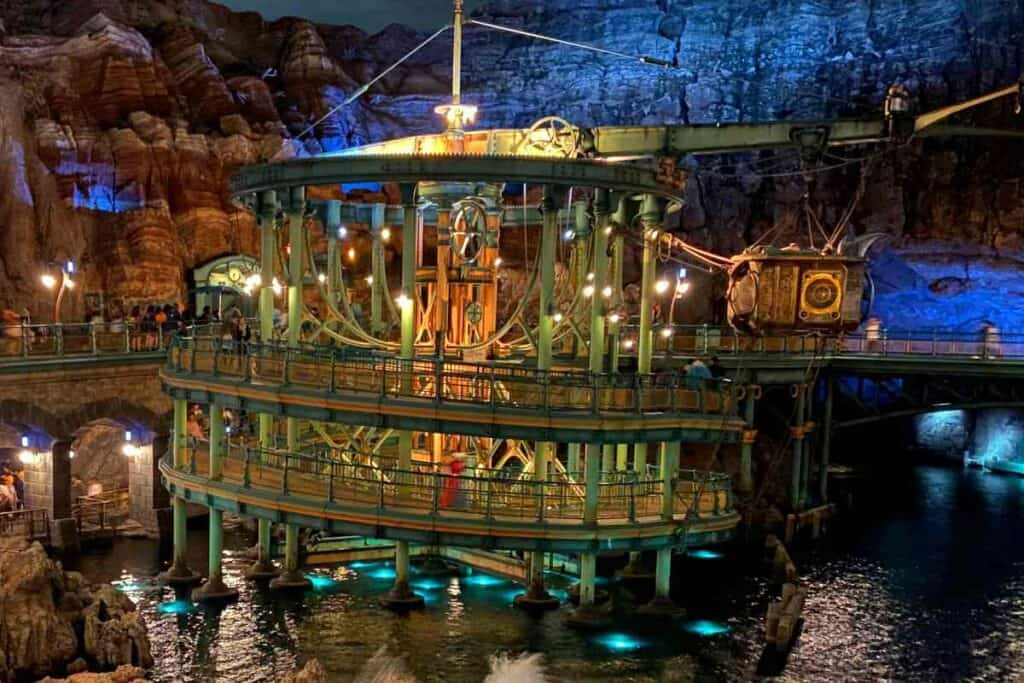 So what's unique about Tokyo Disneyland Resort?
Let's take a closer look at just how different the Disney experience is in Tokyo, Japan.
Here are some of the many areas in which the Japanese have excelled in creating a unique theme park experience that still remains faithful to the Disney brand. 
Lands to explore at Tokyo Disney Resort
Tokyo Disneyland and DisneySea each have seven faultlessly themed lands that visitors can explore.
In keeping with its sea theme, the lands at Tokyo DisneySea are not actually 'lands' but ports:
| Lands at Tokyo Disneyland | Ports at Tokyo DisneySea |
| --- | --- |
| Adventureland (a traditional Disneyland) | Mediterranean Harbor |
| Westernland (a traditional Disneyland) | American Waterfront |
| Fantasyland (a traditional Disneyland) | Lost River Delta |
| Tomorrowland (a traditional Disneyland) | Port Discovery |
| The World Bazaar | Mermaid Lagoon |
| Critter Country | Arabian Coast |
| Toontown | Mysterious Island |
| | Fantasy Springs (coming Spring 2024) |
Tokyo Disney Resort's Attractions 
With Tokyo Disney Resorts translating so much of the Disney brand into Japanese, the attractions are bound to be different.
However, the thing that stands out about Japanese Disney is the immersive experience they deliver with outstanding attention to detail.
An example of this is the "Tower of Terror", an elevator drop ride that has been faithfully recreated at Tokyo DisneySea. 
Rides and attractions that are exclusive to Tokyo Disney Resort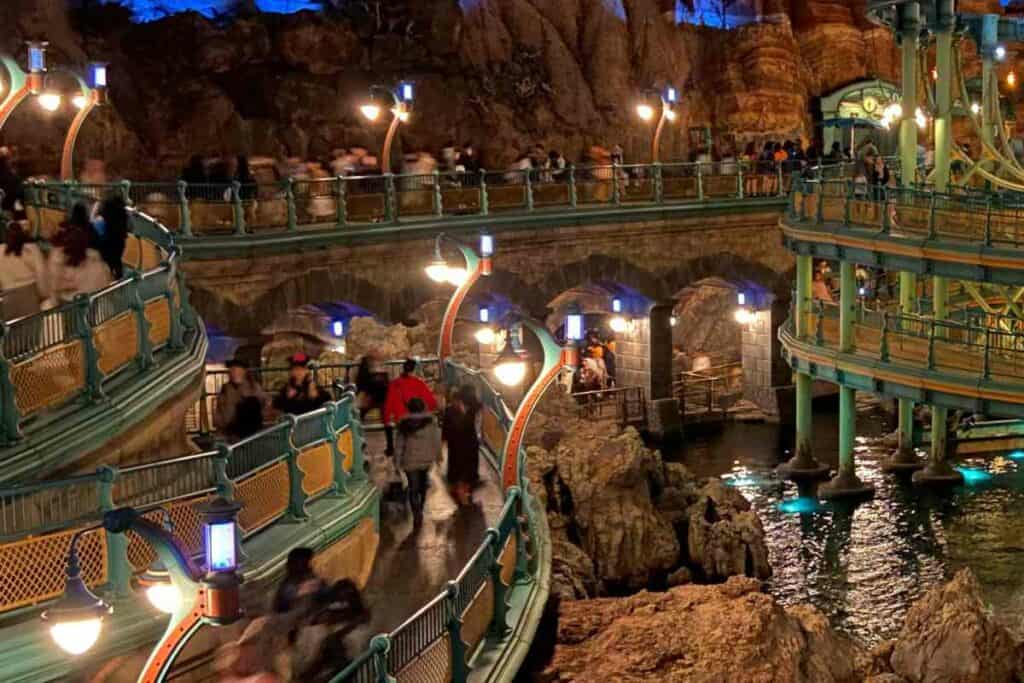 Tokyo Disneyland and Disney Sea have several rides that are completely unique.
They include:
Pooh's Hunny Hunt (Tokyo Disneyland) 
Journey to the Center of the Earth (Tokyo DisneySea)
Monsters, Inc. Ride & Go Seek (Tokyo Disneyland) 
Sindbad's Storybook Voyage (Tokyo DisneySea)
20,000 Leagues Under the Sea (Tokyo DisneySea)
Special Tokyo Disneyland parades and shows
Processions and lantern shows are a big part of Japanese festival culture, so of course they have embraced the Disney parade.
In fact, folks who live near Tokyo Disneyland often make an effort to regularly attend the daytime and evening parades at the resort.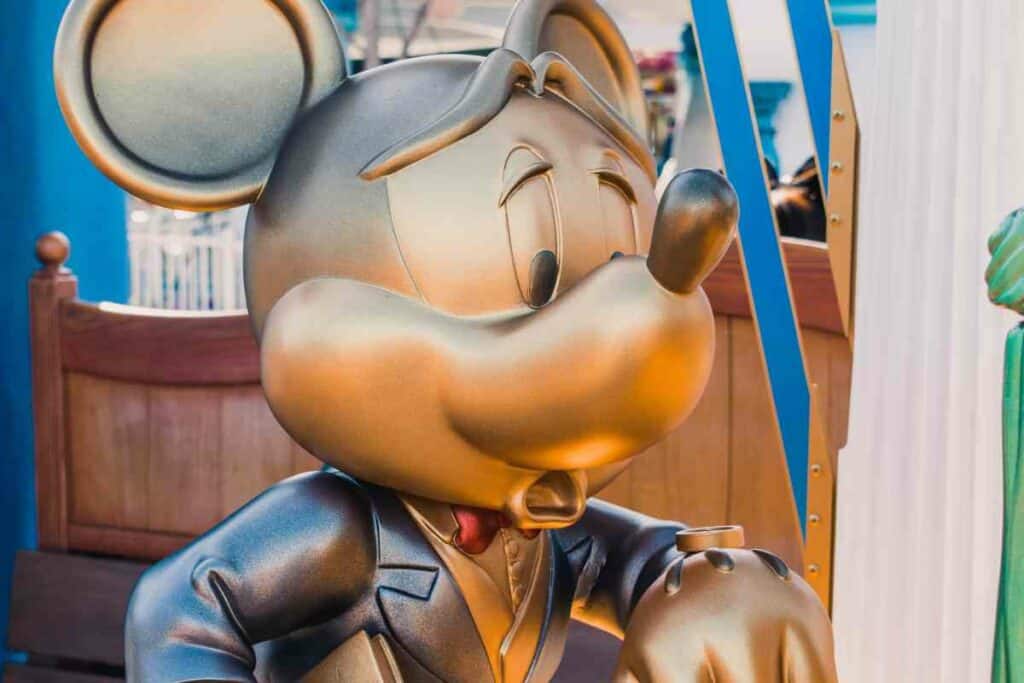 The parades and shows at Tokyo Disney Resorts are 100% unique and change every five years. There is also an illuminated evening show filled with beautifully illuminated floats and heartwarming music.
During seasonal events like New Year's, the resort shows are extra-special.
Current parades and shows at the resort include:
Mickey's Magical Music World (show)
Club Mouse Beat (show)
Disney Harmony in color (daytime parade)
Tokyo Disneyland Electrical Parade Dreamlights (evening parade)
Sky Full of Colors (40th-anniversary firework show)
Jamboree Mickey! Let's Dance! (children's show)
Are there character Meet and Greets at Tokyo Disney Resort?
Yes! You get to meet all your favorite characters at designated locations throughout Tokyo Disneyland and Tokyo DisneySea.
Locations for meeting Mickey, Minnie, Donald, and the rest of the gang include:
DisneySea Plaza
and Disneyland's Main Street House
There are also lots of free-roaming characters for you to spot (or hunt) as you explore the parks.
Delicious food at Tokyo Disneyland and DisneySea 
Japanese Disney theme park food is some of the best-rated in the world.
And yes, people do travel from across the world just to tuck into the unique dishes and snacks at Tokyo Disney Resort.
The quality and flavor of the food are outstanding, so even if your budget only stretches as far as snacks, they are worth a try. 
Here is a great review of the mouthwatering cuisine of Tokyo Disneyland…
…and check out the amazing food that you can only find at Tokyo DisneySea:
(yes, Aussies love Tokyo Disney Resort!)
Traditional Japanese hospitality – Disney-style!
Another highlight of a visit to Tokyo Disney Resort is the excellent accommodation.
Stay on park property in one of 10 outstanding hotels, including five Disney Hotels and five official hotels:
The accommodations at Tokyo Disney Resort hotels provide a variety of themed rooms based on popular Disney movies and characters.
Like other Disney theme parks, you can enjoy an immersive stay in a room inspired by Beauty and the Beast, Cinderella, Toy Story, or even Pirates of the Caribbean. 
But the Japanese Disney hotels also incorporate several Japanese elements in accommodations such as tatami mats, shoji screens, and Japanese-style bedding.
Tokyo Disney resort offers several Japanese-themed rooms, including a "Ryokan" room that is designed to resemble a traditional Japanese inn.
It's great that Tokyo Disney Resorts incorporate so many Japanese design and cultural elements to create a memorable experience for guests.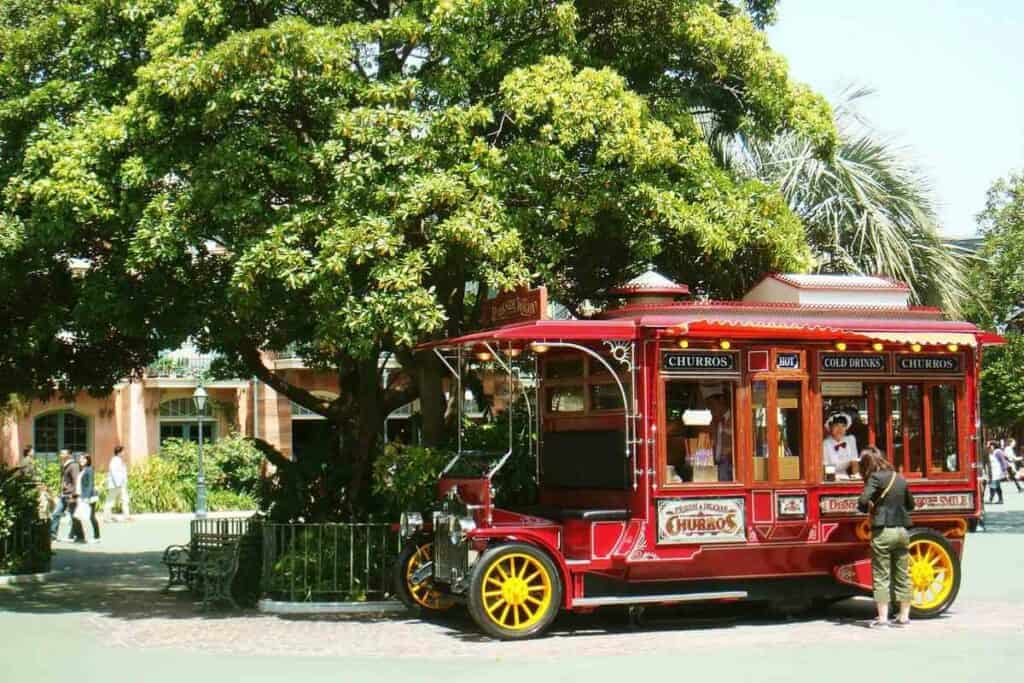 Collectors love the unique Tokyo Disney Resort merch!
There are significant differences in the merchandise available at Tokyo Disney Resort compared to other Disney resorts worldwide.
Serious collectors will head to Tokyo Disneyland or DisneySea to get their hand on exclusive or limited-edition merchandise items that include
Duffy and Friends merchandise: You can find exclusive sailor-themed Duffy and Friends merchandise, including plush toys, clothing, and accessories, at Tokyo DisneySea.
Tokyo Disneyland and DisneySea branded merchandise: Each park has its own exclusive merchandise. Tokyo Disneyland has many "it's a small world" items, while Tokyo DisneySea merchandise features the S.S. Columbia, the park's icon.
Japanese merchandise: Many merchandise items at Tokyo Disney Resort are inspired by Japanese culture. For example, you can find traditional Japanese clothing and accessories that feature the Disney brand!
Rounding Up
As you can see, Tokyo Disney Resort has many unique features that make it a special destination for any authentic Disney fan.
It is no surprise that the resort attracts large numbers of visitors from around the world even with a language barrier!
Both Tokyo Disneyland and DisneySea offer an amazing experience that deserves the international reputation they carry.