Tokyo Disney Resort is one of the world's best Disney resorts.
Whether you opt for Tokyo Disneyland or Tokyo DisneySea, you'll be in for a once-in-a-lifetime experience.
So why not make your trip extra special by booking an immersive stay at one of the ten official hotels in or nearby the resort?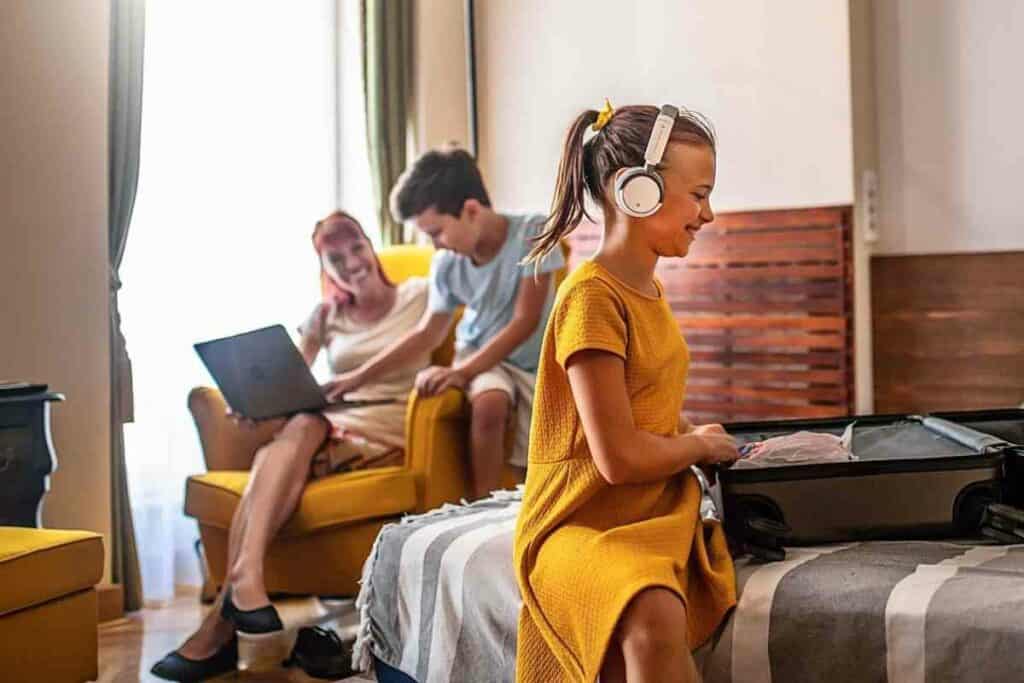 If you're undecided about staying at a Tokyo Disney Resort Hotel, knowing the exclusive benefits you'll enjoy could help you decide.
In this article, we look at the benefits of staying at a Tokyo Disneyland Resort hotel. 
The Tokyo Disney Resort hotels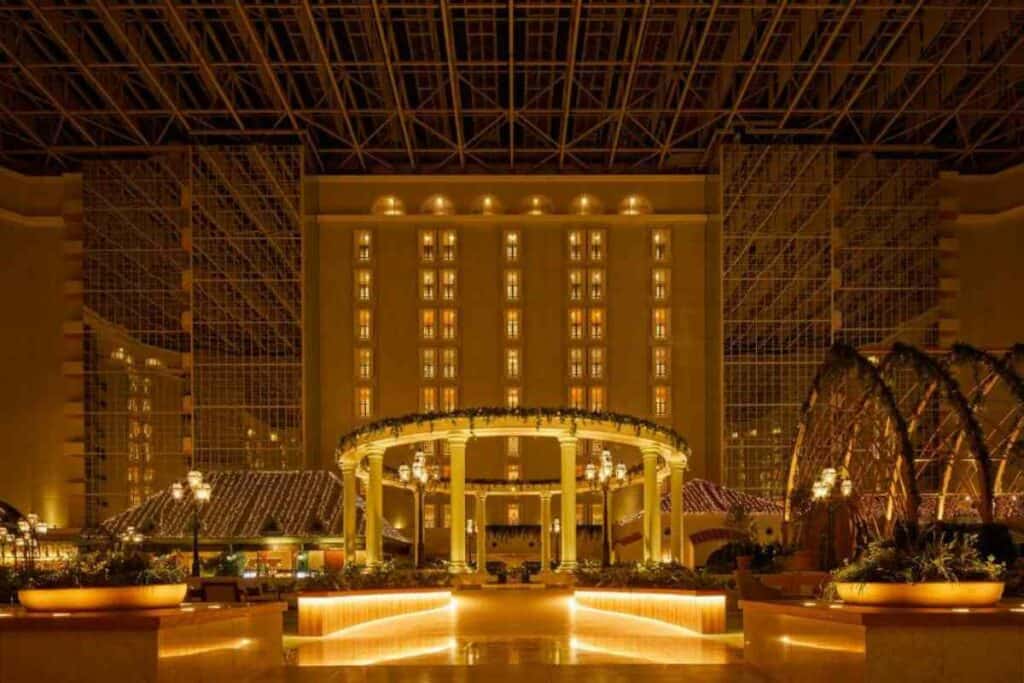 Resort visitors looking for a hotel stay on the grounds of Tokyo Disney Resort can choose from ten hotels with varying price points.
There are five Disney Hotels that include deluxe and budget options, and five Official Hotels in the resort's vicinity: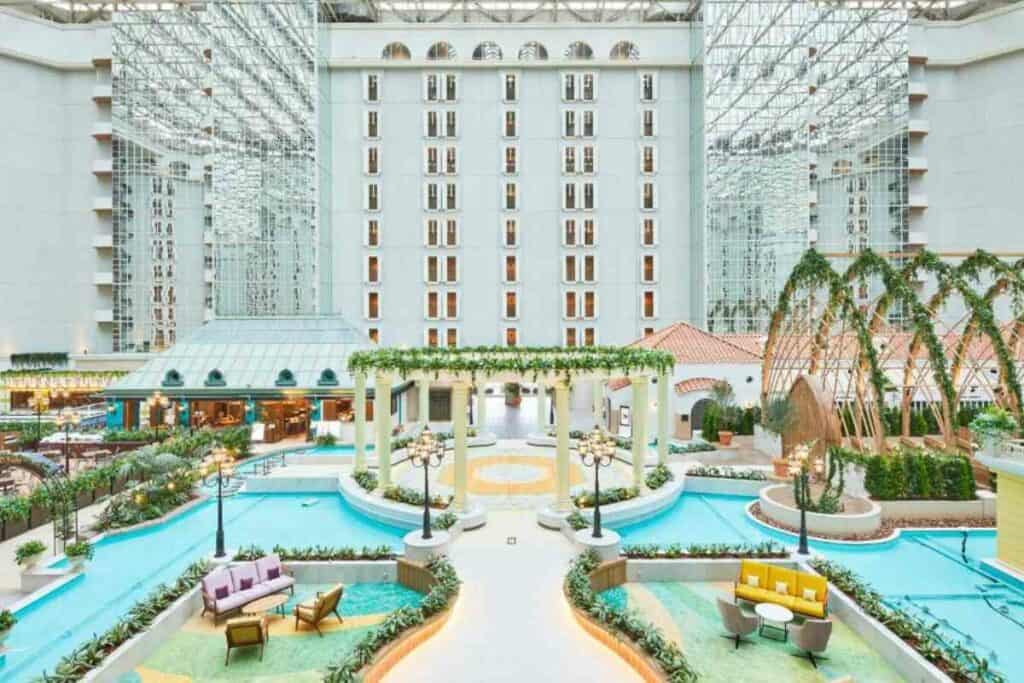 A hotel stay at Tokyo Disney Resort is an adventure!
After the travel, queuing, and walking around the world-class theme parks Tokyo Disneyland and Tokyo DisneySea, relaxing at a Tokyo Disney Resort hotel will be a wonderful treat.
By staying at one of the Tokyo Disney Resort hotels, your Disney trip does not end after the fireworks and parades have ended. Instead, immerse yourself in the excitement of Disney from the moment you wake up until the moment you go to sleep.
Tokyo Disney Resorts have paid great attention to detail in creating their signature hotels.
You'll be blown away by the impressive theming and atmosphere, whether it's the Victorian elegance of the Tokyo Disneyland Hotel or the tropical paradise of the Disney Ambassador Hotel.
Staying at Tokyo Disney Resort hotels is super convenient
The #1 advantage of a Tokyo Disney Resort hotel stay is the convenience factor.
The Disney hotels are located just steps away from the theme parks, so you can come and go as you please throughout the day.
Parents can take a break from the excitement of the parks, and retreat to a hotel room to let a young child have a much-needed afternoon nap or some downtime before heading back out to enjoy more of the fun.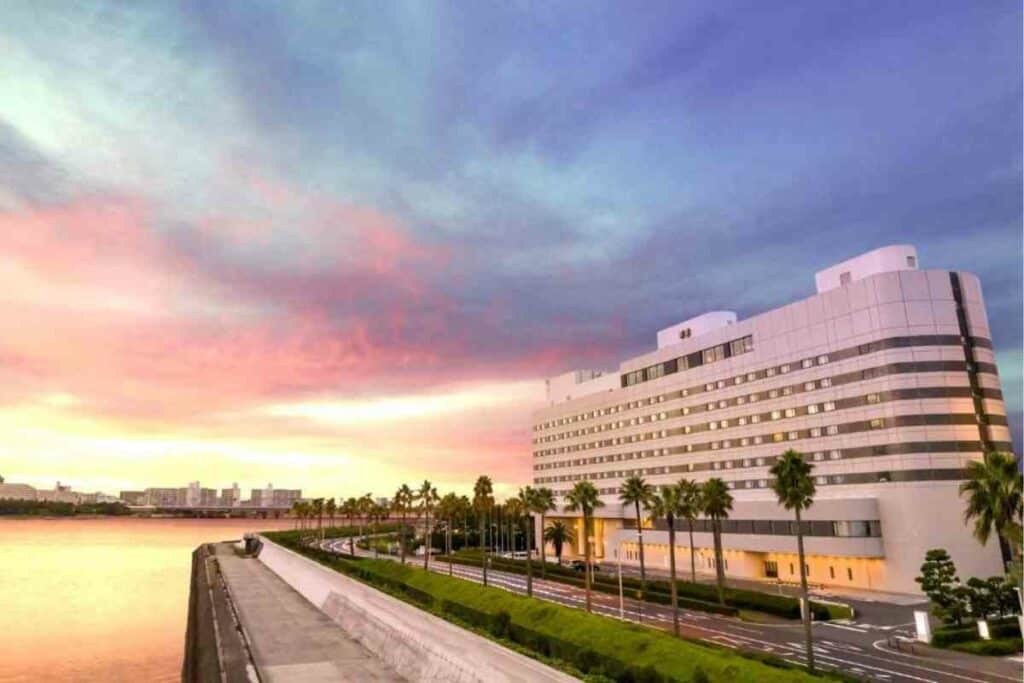 Enjoy easy transportation to parks with the resort monorail
Many Tokyo Disney Resort hotels and affiliated 'Official' hotels are on the resort's monorail that connects the hotels to both Disneyland and DisneySea.
The monorail makes travel to and from the park an easy and fun experience for all ages.
The Tokyo Disney Resort monorail stops at the following hotels:
Sheraton Grande Tokyo Bay
Sunroute Plaza Tokyo
Hotel Okura Tokyo Bay
There are also helpful bus services that run between these hotels and Haneda Airport.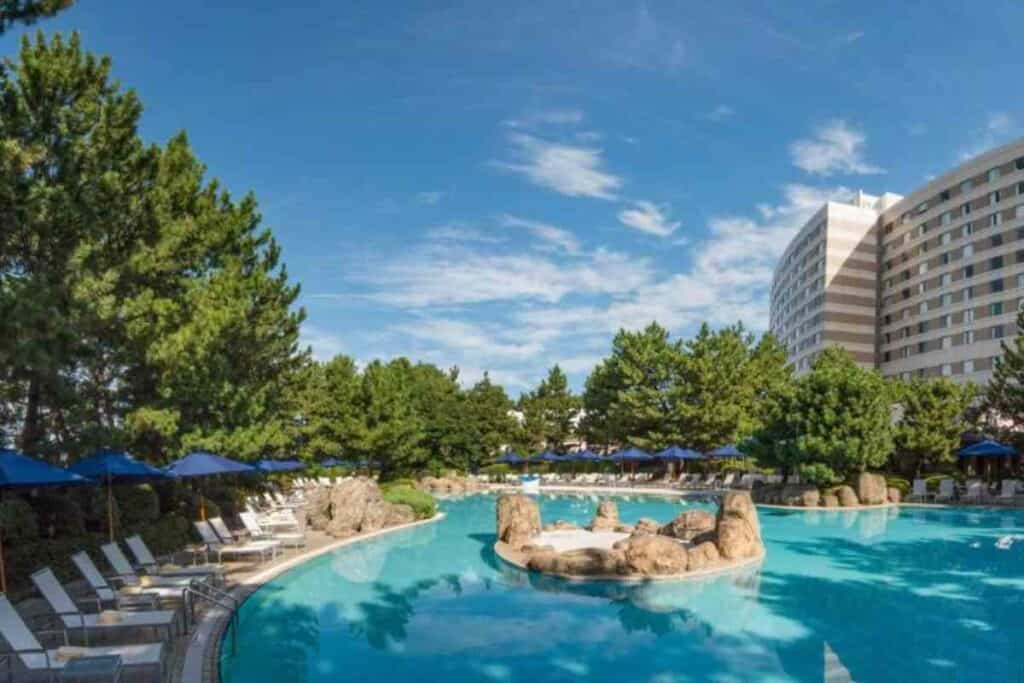 Tokyo Disney Resort hotels are great for getting into central Tokyo too
The location and accessibility of a Tokyo Disney Resort hotel also make it a great choice for enjoying the Tokyo Disney theme parks while also having easy access to Tokyo and its many attractions.
Use a Tokyo Disney Resort hotel as your base for a trip to Tokyo.
The resort is located just outside of the city and you can travel into the city easily using one of the shuttle buses to Maihama Station provided by the resort.
Exclusive benefits for Tokyo Disney Resort hotel guests
Tokyo Disney Resort makes an official hotel stay worth your while by offering a range of exclusive benefits that make your experience even more awesome.
Here are just a few of the benefits you can enjoy.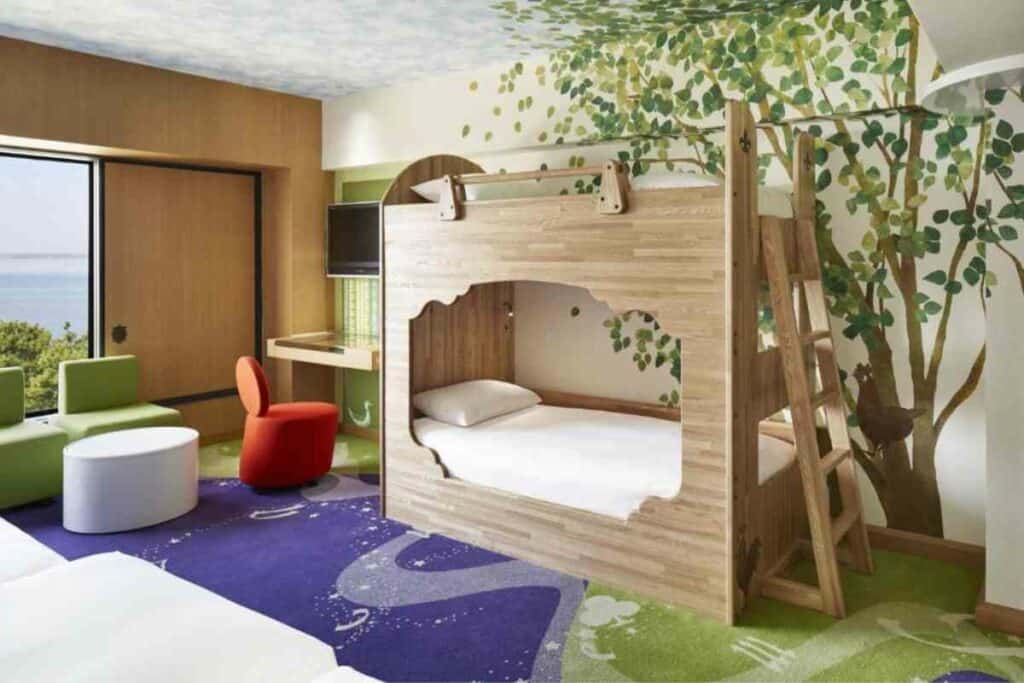 Early entry to Tokyo Disneyland and Tokyo DisneySea
Anyone serious about experiencing as much as possible in Tokyo Disneyland or DisneySea will know that joining a long queue for entry is a real hassle.
But as a guest of a Tokyo Disney Resort hotel, you can enter the parks between 15 and 30 minutes before they open to the general public.
Beat the queues and take advantage of this time to ride the most popular attractions.
Park updates and guaranteed admission
Resort hotel guests receive updates on both theme parks including real-time updates on rides, shows, and parades.
Another great benefit is that hotel guests are guaranteed admission to the theme parks, even if admission starts to be restricted due to high numbers of visitors.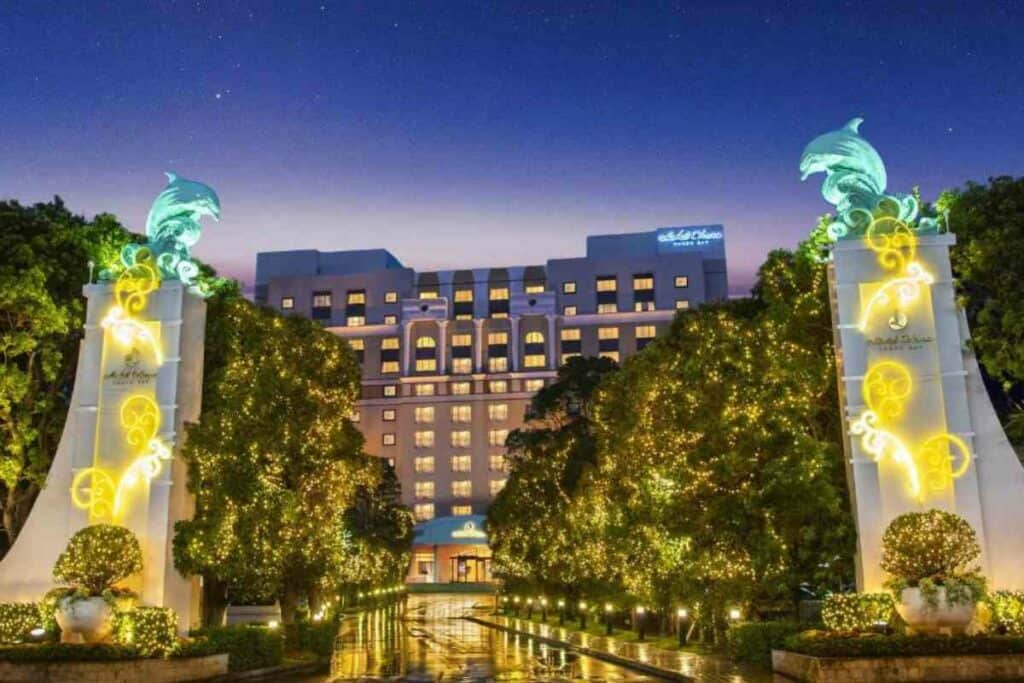 Tokyo Disney Resort Multi-Day Passport Special
Hotel guests can get their hands on an exclusive multi-day passport that allows them to come and go between Tokyo Disneyland and Tokyo DisneySea over several days.
Staying at a Tokyo Disney Resort hotel is one of the best ways to enjoy both of these outstanding theme parks during a single trip.
Character Dining Experiences
A special benefit of staying at a Tokyo Disney Resort hotel is the wonderful character dining experiences that are available at the deluxe hotels.
These special meals that allow you to meet Chef Mickey and some of your favorite Disney characters while enjoying delicious food at the Disney Ambassador Hotel.
Make memories and enjoy delicious Japanese and Western cuisine, as you chat with Mickey and friends.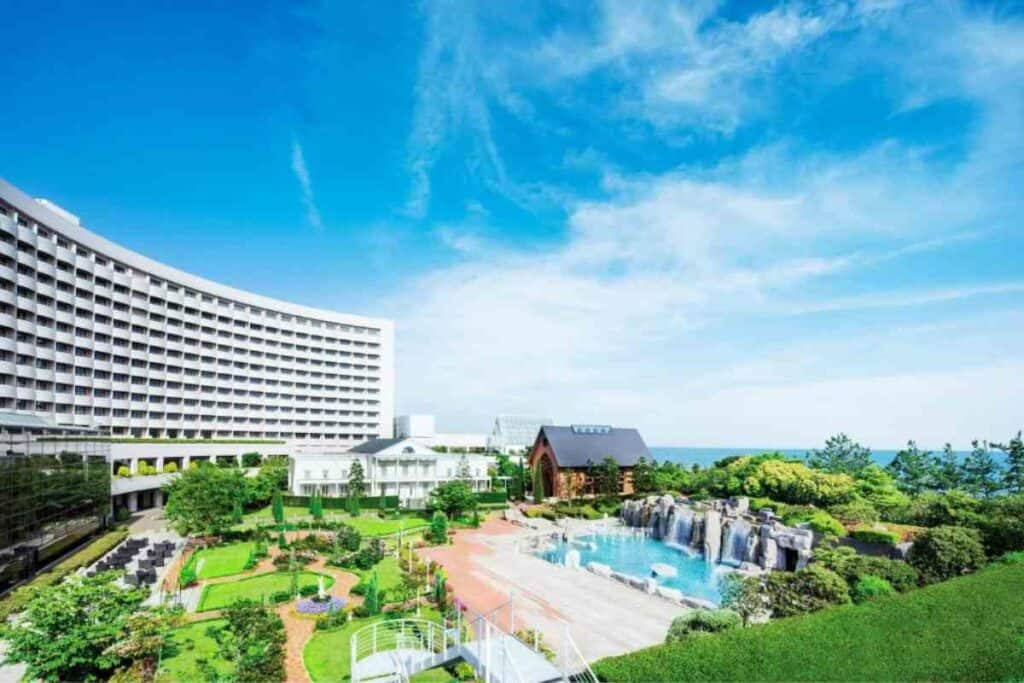 Exclusive merchandise
Each deluxe hotel has a range of unique branded luxury merchandise. Exclusive items like bags and sleepwear make an amazing souvenir of your stay.
You can also press special souvenir hotel guest medallions from a 100 yen coin at machines installed in every hotel. 
Rounding Up
Staying at a Tokyo Disney Resort hotel gives you access to so many exclusive benefits that make your visit even more memorable.
The time-savings and convenience alone may be worth the expense of staying at these official hotels.
These beautiful hotels, with a warm welcome and outstanding service, are perfect for making your trip to Tokyo Disneyland or DisneySea even more special.