The video-sharing website YouTube is popular all over the world, including in Japan.
The site was founded in 2005 and now has around 10,000 employees and 2.6 billion active users each month.
Per day, over 122 million people use the site and there are over 1 billion hours of videos watched every single day. In fact, it's the second-most visited site in the world after Google.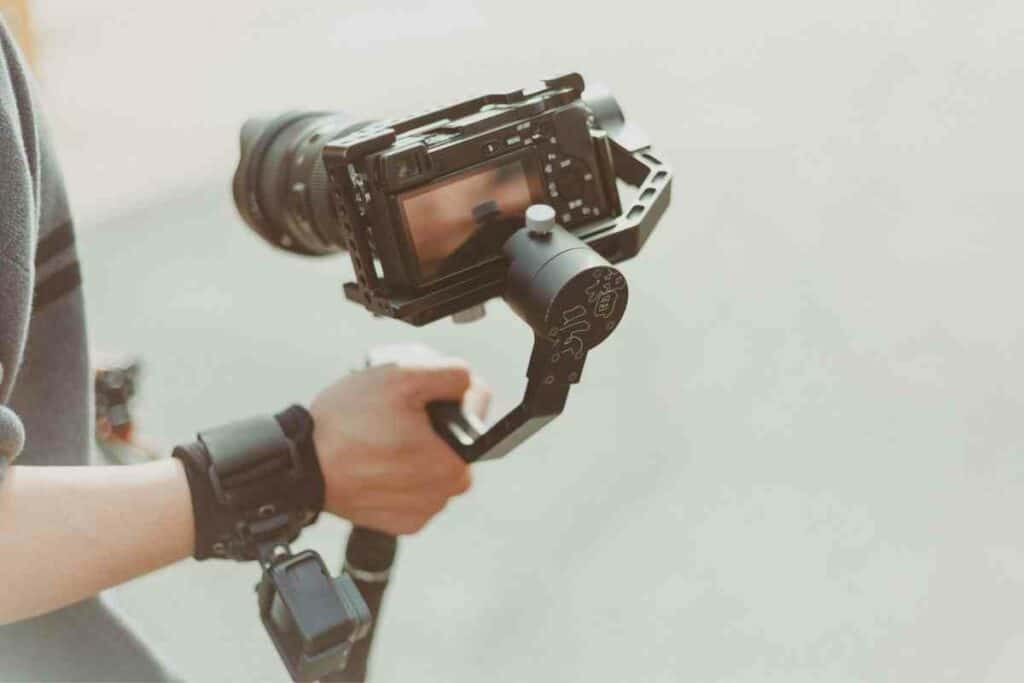 As for Japan, despite being the 11th most populous country in the world, it's the sixth leading country in terms of its YouTube audience size.
With such impressive statistics, it'll come as no surprise to find that the site has lots of popular Japanese YouTubers in its midst.
In This Article – We'll introduce you to the most popular Japanese YouTubers.
Most popular Japanese YouTubers
Before we go into each one in more detail, here is a list of the most popular Japanese YouTubers.
Hajime Syacho – 10.2 million subscribers
HikakinTV
Fischer's
Yuka Kinoshita
Tokai onAir
Sushi Ramen (Riku)
JunsKitchn
Mizutamari Bond
SeikinTV
Hikaru
1. Hajime Syacho
With 10.2 million subscribers, Hajime Syacho is the most popular Japanese YouTuber of all.
Hajime joined the site in 2012 and began posting videos during his freshman year.
He graduated in 2016 in the same month that he reached the top of the most popular Japanese YouTubers rankings.
Hajime has a total of three YouTube channels.
The main channel is an amalgamation of hidden camera videos, product reviews, experiments, and Q&As.
Hajime Syacho is part of the multi-channel UUUM network, which was created by some Japanese YouTubers you'll also find in this list.
As well as being top in terms of YouTube, his Twitter account also has the fifth-highest number of followers in Japan.
2. Hikakin
Active on YouTube since 2006 (making him one of the first content creators), it wasn't until 2012 that Hikakin quit his day job to become a full-time YouTuber.
He is one of the founders of the aforementioned UUUM.
In 2010, it was his Super Mario Bros. beatboxing video that paved his way to success as it reached 3.8 million views.
As well as his beatbox tutorials and covers, he has a sub-account called Hikakin Games with 4.5 million subscribers.
3. Fischer's
Third in our list of most popular Japanese YouTubers is actually a group called Fischer's.
Like Hikakin and Hajime, Fischer's also belong to the UUUM network.
There are six members of Fischer's. These are:
Silk Road
Masai
Ndaho
Motoki
Zakao
Dama
The channel has 7.7 million subscribers.
The videos are mainly comedy with scripted skits.
There are also athletic videos and post vlogs too, however. In 2019, the group broke a world record by staging the largest tag game with 10,908 participants.
Fischer's is popular with younger Japanese viewers and has recently started to branch out to other media, including TV.
Fischer's YouTube videos have often been subject to criticism.
4. Yuka Kinoshita
Yuka Kinoshita's channel is focused on her skills as a competitive eater.
Kinoshita began taking part in Japanese eating competitions five years before this, in 2009.
Kinoshita uploads lots of videos each day and you can watch her consume anything from 5,000 calories in one sitting to a whopping 23,000 calories.
The videos are usually edited to be around 5 and 7 minutes in length, but she also uploads live videos.
Kinoshita makes her videos in Japanese with English subtitles to attract English-speaking viewers on the platform. This has meant she has attracted attention from around the world.
With so many calories consumed, you would expect Yuka Kinoshita to be on the large side. However, she is actually of small stature, which is part of the reason people are so baffled by her ability to eat so much.
That said, Kinoshita has a medical condition whereby her stomach can expand when eating and takes up free space.
Yuka Kinoshita hasn't always been able to stuff her stomach so full. Her family were very poor when she was a child.
So poor in fact, that she never really got to experience the feeling of having a full stomach at all. Fortunately for Kinoshita, she has managed to overcome poverty with her eating skills.
5. Tokai OnAir
Tokai OnAir is another group that makes it onto our most popular Japanese YouTubers list.
Their videos are comedic stunts and pranks. It was their human bowling video in 2017 that they can thank for their rise to fame.  
The group is from the Tokai region of Japan, hence their name.
There are six members:
Tetsuya
Shibayu
Ryo
Toshimitsu
Yumemaru
Mushimegane
In 2019, three of the members (Tetsuya, Shibayu and Toshimitsu) formed a group called "Recitals". They released three singles between 2018 and 2021.
The group has appeared on TV, radio and has toured.
6. Sushi Ramen Riku
Riku Horiuchi, aka Sushi Ramen Riku, is a Japanese YouTuber and one of the only ones on this list who doesn't work in collaboration with UUUM.
As you might guess, his YouTube name originates due to his love of both sushi and ramen.
Riku's videos typically feature experiments and practical stunts. They're often contrived but are designed to create convenience.
For example, in one video, he built a rig that would take his pants off with pressurized air.
He's also created videos to break Guinness World Records like using a slingshot made of rubber bands to catapult him in an office chair.
He also pranks his family members in his videos. In many ways, his videos are a little like Jackass.
Riku was in junior high when he first started making YouTube content. Riku wasn't allowed to show his school in the videos, which is why some appear pixilated.
The main YouTube channel began in 2013 and a subchannel named Sushi Ramen 2nd was created in 2015.
7. JunsKitchen
Junichi Yoshizuku, a Japanese YouTuber who runs JunsKitchen, joined the site in 2012.
His channel is a mix of him cooking and his pet cats. He currently has 5.31 million subscribers.
His videos include:
How I trained my cats
Store Cat Food Vs Homemade
Sushi for cats
Teaching my cats to ring a bell
A day in the life of our cats
Junichi also has another channel that he runs alongside his wife called Rachel and Jun.
This has 2.6 million subscribers.
Here, he does videos like 'idiots guide to Japanese kitchens' and '50 facts about Japan'.
8. Mizutamari Bond
Mizutamari Bond is a Japanese YouTuber duo whose channel gained huge popularity after a prank video went viral.
It was a video of the pair (Kanta and Tommy) flipping a huge pan of fried rice.
The duo are members of the UUUM network. Their videos are usually pranks, urban legends, and experiences.
Unlike many YouTubers, the pair are conscious of making videos that are suitable for all audiences.
They have collaborated with the likes of Hikakin, Hajime, Fischer's, Tokai On Air, Mahoto Watanabe, and Yuka Kinoshita.
The duo has appeared in variety shows, TV dramas, movies, anime, web shows, and radio shows. They have 4.2 million subscribers.
9. SeikinTV
Seiya Kaihatsu, better known as Seikin, is a Japanese singer-songwriter and YouTube from Japan.
He is actually the brother of Hikaru Kaihatsu, aka, Hikakin, who is a popular Japanese YouTuber. Together, the pair will often collaborate and have even made songs.
SeikinTV joined YouTube in 2012 and generally makes comedy videos, product reviews, and pranks as well as vlogs and music.
He is a member of the UUUM network, founded by his brother, and is also on TikTok.
In junior high, Seikin played trombone and was in an a cappella singing group.
He now has 4 million subscribers on his main channel and is known for his love of cars, including his Lamborghini Aventador S, and Ferrari F8Tributo.
10. Hikaru
Just pipped to the post by his brother, Hikaru is one of the founders of the UUUM network.
His videos are all about supernatural experiences and urban legends.
He also has a subchannel called Hikaru Games on which he plays popular Japanese video games.
He has 4.76 million subscribers on his main channel and 775k subscribers on his games channel. Hikaru joined the site in 2016 and has had around 4.2 billion views.
Final thoughts on the most popular Japanese YouTubers
So, there you have it, the top 10 most popular Japanese YouTubers.
If we look at the list as a whole, there's a pretty common theme – comedy and pranks, Yuka Kinoshita aside.
It certainly seems as though plenty of Japanese YouTubers have managed to make a living from the platform – and it's something that many young Japanese folk aspire to achieve.
Read Next