Tokyo is a manga and anime heartland.
This metropolis is packed with characters, cosplay, and of course, the comic books that have made manga an international phenomenon.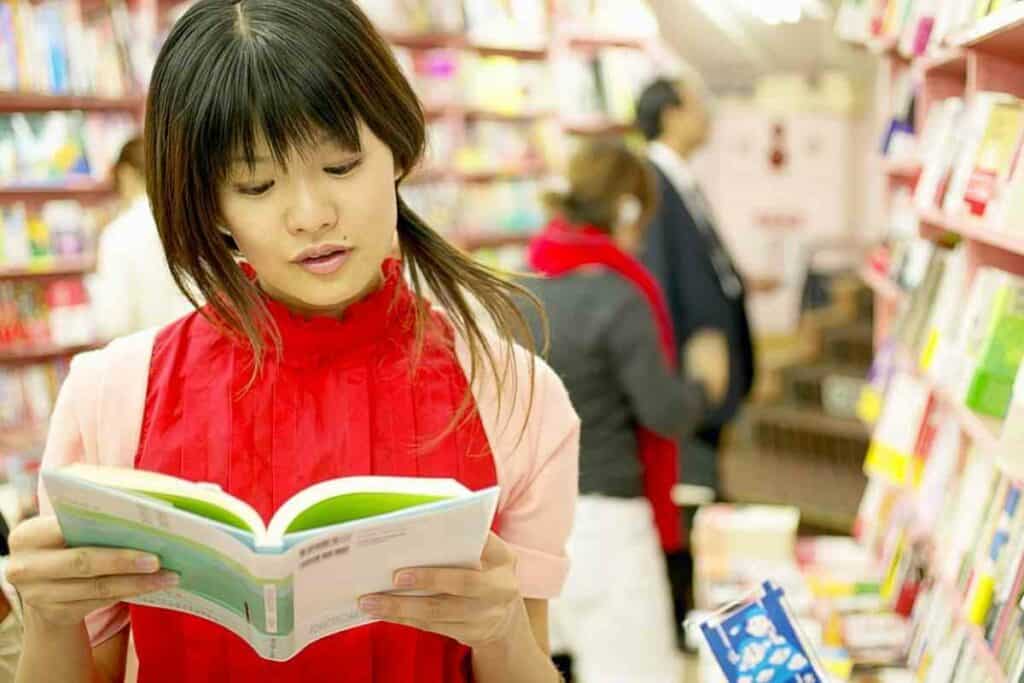 If there is anywhere you need to go to perfect your collection of Japanese comics and graphic novels, it's going to be Tokyo.
In this article, we get your comic book hunt off to a great start with the 6 best comic book stores in Tokyo!
6 of the Best Comic Book Stores in Tokyo
Given that Japan is the homeland of manga and anime, it's no surprise that Tokyo has numerous comic book stores where you can purchase new and vintage comic books, models, and other memorabilia.
If you are a manga fan, add these leading comic book stores to your Tokyo trip.
1. Mandarake Complex
| | |
| --- | --- |
| Address | 3 Chome-11-12 Sotokanda, Chiyoda City, Tokyo 101-0021, Japan |
| Opening Hours | Daily: 12 pm to 8 pm |
| URL | https://www.mandarake.co.jp/dir/cmp |
| Social Media | https://twitter.com/nakano_live |
Die-hard manga fans should make a trip to the 8-story Mandarake Complex in Akiba (Akihabara) a PRIORITY.
This is the destination for second-hand manga, games, cosplay costumes, and models. The complex even sells fan-authored character comic books known as doujinshi that you just can't buy in regular comic book stores.
The range of comic books and manga fan memorabilia this store has is mind-blowing. Because everything is second hand you'll be saving yen but also potentially picking up a collector's item or two.
Floors in the complex are divided into key fanbases. Alongside an amazing library of books, you can also find figurines, cards, and super-rare vintage video games. 
Word of advice: some of the content in the Mandarake complex, especially the doujinshi simply isn't suitable for children. 
2. JUNKUDO Ikebukuro
| | |
| --- | --- |
| Address | 2 Chome-15-5 Minami Ikebukuro, Toshima City, Tokyo 171-0022, Japan |
| Opening Hours | Daily: 10 am to 10 pm |
| URL | Junkudo Bookstore Ikebukuro Main Store |
| Social Media | https://www.instagram.com/junkudo_ikebukuro  |
| English comic books? | No |
No round of bookstores could overlook the mammoth Junkudo Ikebukuro, Tokyo's largest bookstore! You cannot miss it if you head out of the east exit of JR Ikebukuro Station.
This is probably the best stop for comic book fans who are traveling in a group as the nine-story building is crammed with books of all kinds, meaning everyone can explore!
The English-language book selection is limited and covers all genres, not just comics. However, if you just want to enjoy the artwork and manga in its original language, you'll be satisfied. 
One great thing is that Junkudo Ikebukuro is very liberal with seating on all floors.
As long as you're quiet, you can read to your heart's content. You can also read in the coffee shop on the fourth floor. Just remember…be super quiet!
3. Kinokuniya
| | |
| --- | --- |
| Address | 3-17-7 Shinjuku, Shinjuku-ku, Tokyo, 163-8636 |
| Opening Hours | Daily: 10 am to 9 pm |
| URL | https://corp.kinokuniya.co.jp/about/english |
| Social Media | https://www.facebook.com/BooksKinokuniyaTokyo |
One of the things to remember when going on a hunt for comic books in Tokyo is that almost everything will be in Japanese.
Wise manga fans head to the Shinjuku mega bookstore, Kinokuniya which has one of the city's best selections of English-language manga.
You'll find Kinokuniya near Takashimaya Times Square. Once you get there, head straight to the sixth floor to find a dedicated selection of comic books in English and other world languages.
The store is also next door to the Takashimaya department store so you can continue your shopping trip there. 
4. Animate Ikebukuro
Address
1 Chome-20-7 Higashi Ikebukuro, Toshima City, Tokyo 170-0013, Japan
Opening Hours
Mon to Fri: 11 am to 9 pm
Sat and Sun: 10 am to 8 pm
URL
https://www.animate.co.jp/shop/ikebukuro
Social Media
https://twitter.com/animatehonten
The Aminate chain of comic book stores has been the market leader for manga and anime for over 40 years, so no trip to Tokyo is complete without a visit to its massive Ikebukuro store.
This has recently claimed the title of the world's biggest manga store. Its 2021 refurbishment saw Animate take over the former Ikebukuro Health Centre to provide additional square footage for all things manga. 
Fans will love seeing autographs from some of the most famous manga-ka, life-sized character figurines, and a 200-seat aime theater. The store also has a multimedia studio where comic signings take place. 
Browse floors that are dedicated to young adult comics, female fans, and clothing and memorabilia. After all your exploring, stop by the Gratte café, where you can tuck into anime-printed character cookies and a decent cup of coffee. 
5. Blister
Address
4 Chome-3-10 Sotokanda, Chiyoda City, Tokyo 101-0021, Japan
Opening Hours
Mon to Fri: 11 am to 8 pm
Sat and Sun: 1 pm to 8 pm
URL
http://blistercomics.jp
Social Media
https://twitter.com/BLISTER_comics
BLISTER Comics is the number one destination for international comic books for Japanese fans.
It is extremely popular because it imports all the weekly releases of American comics, and has a vast range of figures and memorabilia that are hard to find in Japan.
At Blister Comics, you can find comics that are in English, alongside Japanese translations of Marvel comics and other big names.
It is easy to find as it is located in the heart of Tokyo's Chiyoda City. It is just a short walk from Akihabara station. 
6. At Wonder / @ Wonder
Address
〒101-0051 Tokyo, Chiyoda City, Kanda Jinbocho, 2 Chome−5-4
Opening Hours
Mon to Sat: 11 am to 7 pm
Sun: 11 pm to 6 pm
URL
http://atwonder.blog111.fc2.com/
Social Media
https://twitter.com/atwonder
At Wonder is another insider destination for imported comics and graphic novels.
The popular store is in the heart of Jimbocho, which is known for its large number of bookstores. It occupies the first to third floors of the Tokyo Kaitakusha Building.
Browse @Wonder for comics in English and Japanese, which you can read in the store's cafe. The comics may not be new releases but you'll satisfy your comic itch. 
Rounding Up
This selection of Tokyo's best comic bookstores is excellent for hunting the rare and unique Japanese manga and graphic novels that make an ideal souvenir of your trip to Tokyo.
However, you can also find some English-language comics in Tokyo too. Remember that comics and graphic novels in Tokyo can get pricey, but the limited-release manga is well worth it!