The Japanese word kawaii means "adorable" and "cute."
Sometimes, however, you can get a little confused going around Japan because lots of people use the word ubiquitously to describe almost anything.
Kawaii is at home, at restaurants, at stores, and at various other locations.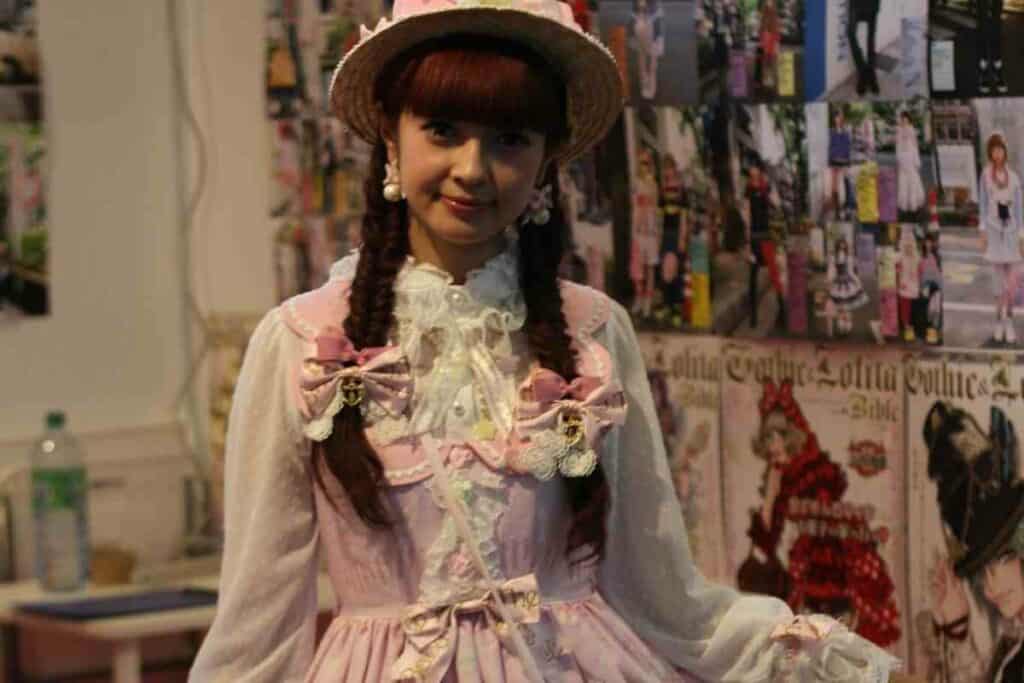 Anyone who is familiar with anime and manga might already have a basic understanding of the kawaii concept.
But what is it exactly? And how did the kawaii culture come about?
In this article, we'll discuss all about kawaii and its history.
What is Kawaii culture?
Essentially, kawaii culture is a form of pop culture in Japan.
It covers lots of elements including clothing, anime characters, animal mascots, and even food presentation.
More Recently – The Japanese government has decided to adopt kawaii culture as a part of its tourism strategy as they've seen how interested international tourists seem to be.
When did kawaii culture begin?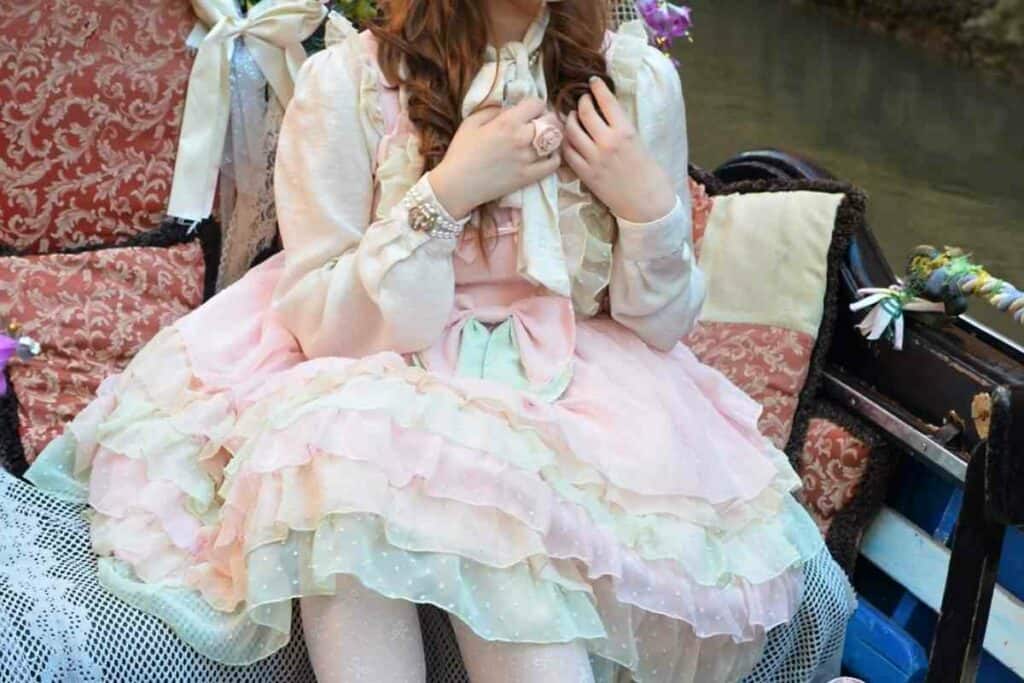 The Kawaii culture as we now know it dates back over 100 years to the Taisho Period (between 1912 and 1926).
This was a time of modernization that saw the kawaii concept spread.
A popular Japanese illustrator and painter, Yumeji Takehisa, opened a stationery shop in the business district of Nihonbashi in Tokyo.
It sold papers and letter sets, which targeted young girls. Many people believe that Yumeji Takehisa was kawaii culture's pioneer.
After WWII, there was a natural influence of American culture in Japan.
This meant that Kawaii culture then became an enriched mix of Japanese modern culture and western culture.
Ever since it's been Japanese school girls that have contributed to kawaii culture's growth in the country.
11/21/2023 05:08 pm GMT
It wasn't a new concept
Kawaii culture isn't a modern concept at all. In fact, there has been a tendency to admire little things and 'cute' things for centuries.
During the Heian Period between 794 and 1185, The Pillow Book written by poet and author Sei Shonagon is representative of this.
Thus, we can say that kawaii culture is deeply rooted in Japanese culture and has been for centuries.
The Pillow Book (Penguin Classics)
"The Pillow Book" by Sei Shonagon, written for her own amusement, offers a fascinating look into the privileged life of the Heian period's nobility, where poetry, love, fashion, and whims took center stage while harsh realities remained distant.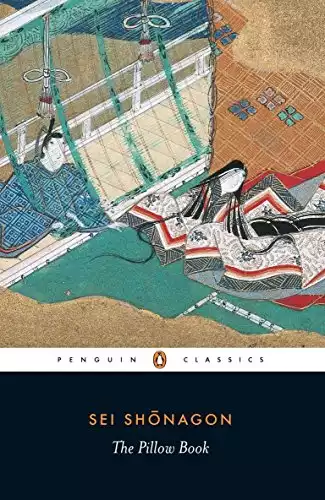 We earn a commission if you make a purchase, at no additional cost to you. Thanks!
Kawaii culture in modern times
Though kawaii culture has been around for many years, it really grew during the 1970s.
In this decade, teenage girls began to experiment with handwriting. The writing was more childlike and 'cute.'
It was even given names like koneko ji, which meant 'kitten writing,' marui ji, which meant round writing, and burikko ki, which meant 'fake child writing.'
The script was stylized with curvy lines, stars, hearts, and even cartoon faces.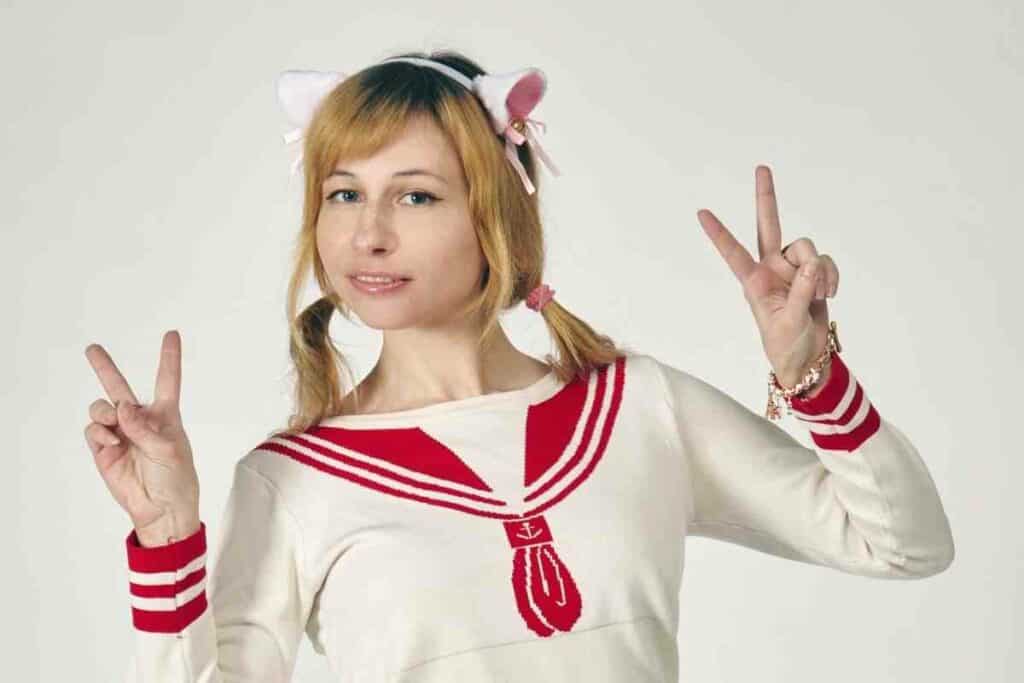 Many people believe this took off due to how rigid the post-WWII culture had been in Japan, and it was a way young people found to express their personalities.
The writing style was a more westernized script compared to traditional Japanese writing and it used a left-to-right format alongside some English terms.
In Addition – There was new slang terminology created at the same time, which used childlike pronunciations of normal words.
Most schools in the country banned the rounded marui ji writing and the way of speaking that went with it, though the style was used in adverts throughout the 1980s.
GK-O Mori Girl Kawaii Rabbit
GK-O's Mori Girl Kawaii Rabbit Japan JK Uniform Knit Cardigan Sweater is perfect for school cosplay and showcases a charming and cozy style.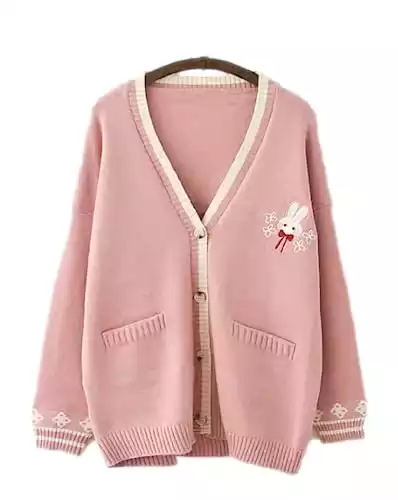 We earn a commission if you make a purchase, at no additional cost to you. Thanks!
The use of the kawaii style in advertising increased its popularity and dominated 1980s pop culture in Japan.
Lots of young people simply felt that being an adult meant a harsh, strict life with too much pressure and responsibility.
They saw adulthood as losing freedom and rebelled in a childlike, cute way. In the West, the response to this idea was different and was explored by sexual provocativeness.
Jumping on the Kawaii culture bandwagon
In the mid-1970s, a famous stationery brand called Sanrio, launched an iconic character that would take Japan (and the world) by storm.
Hello Kitty was a cute, white cat designed by Yuko Yamaguchi. It has a pink bow, small eyes, and whiskers, but no mouth.
The character was first used on a coin purse made of vinyl. Half a century later, and this iconic character is recognized globally.
Owing to the huge success of Hello Kitty, Japan named it as its official ambassador for tourism, thus inviting others around the world to celebrate the kawaii culture and identity with them.
Other character designers jumped on the kawaii bandwagon and so you'll often see anime, manga, emoticons and emojis embracing this culture with their cute expressions.
They're often soft, round, have a small nose and big cheeks, a large head, short arms, and a small or non-existent mouth.
Cute kawaii idols
The 1980s also saw cute idols like Seiko Matsuda emerge.
This singer and actress is credited for her contribution to the kawaii culture emergence.
Seiko Matsuda used the burriko look to win the admiration of young women while attracting affection from men.
The term burriko is essentially a woman acting like a child.
Key Takeaway – Seiko Matsuda embodied this perfectly. She wore clothes that made her look like a child with a woman's body, she stood in a bow-legged stance and used a child-like Kyushu accent.
These aspects were used to charm her audience and paved the way for a kawaii culture explosion.
Other young women soon started to emulate her after admiring her nonconformity and independence.
BZB Kawaii Anime Bunny Ear Hoodies
The BZB Kawaii Anime Bunny Ear Hoodies for Women are adorable and feature sweet, fuzzy, and fluffy rabbit ears on top. These hoodies make for perfect cosplay jacket coats or sweater tops.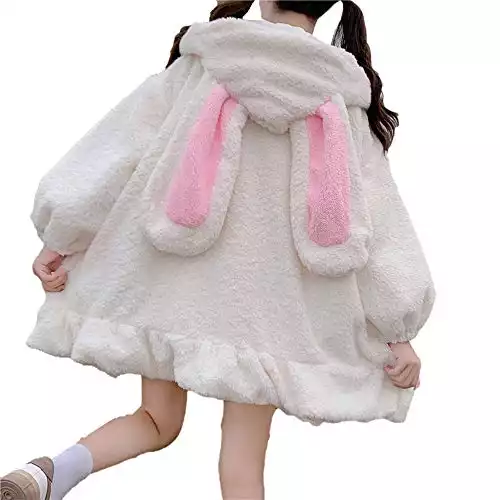 We earn a commission if you make a purchase, at no additional cost to you. Thanks!
The burriko style in kawaii culture
After Matsuda's success, other women began to dress and act in the burriko style.
They molded their mannerisms, speech, and dress to embrace the submissive, cute, and helpless look.
There were also many men who this look appealed to, and it related to the lolicon idea – with young girls being sexualized, which lots of young women bought into despite this being a huge issue.
However, the young women (usually women in their 20s) who took part in this burriko kawaii culture evolved it effectively into a way of showing independence and power for females in Japan.
Lots of them weren't married and would use this as a way of expressing being free from an oppressive, boring married life.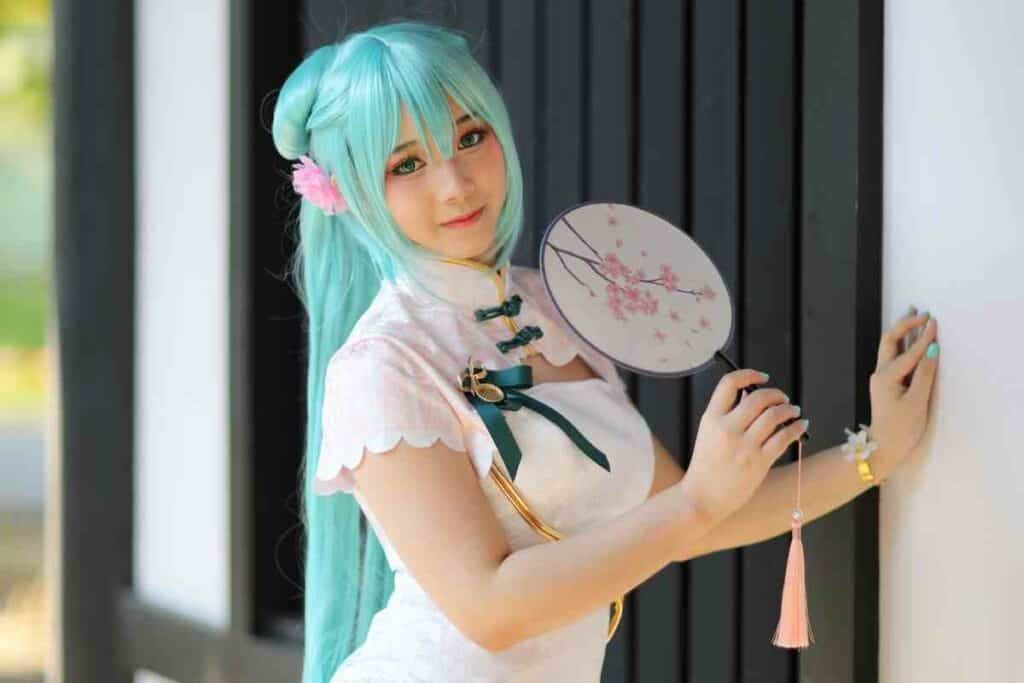 These women became a Japanese subculture. They were seen to be rebelling against the traditional, conservative Japanese culture and valued materialism and consumerism.
Conversely – Their critics declared them to be avoiding becoming proper adults and self-centered.
It was felt that this culture wasn't in the best interests of society because of the refusal to conform to tradition.
However, these criticisms fell on deaf ears and kawaii culture lived on.
Men in kawaii culture
Though most of the representation of kawaii culture was, and still is, represented in females, males also started to get involved.
Nowadays, this 'Peter Pan' attitude also seems to be afflicting more and more Japanese men who are interested in eschewing adult responsibility for a return to their youth.
Kawaii culture in food
Kawaii culture has even made its way into the food market in Japan.
When you're strolling round the cities, it's quite common to see kawaii-style bento boxes and desserts.
Young girls often like taking these to school or when they go on picnics – but it's often their parents who put in a lot of effort to make these adorable and colorful meals.
Some Bentos are created to look like cartoon characters or the Tamago rolls are shaped into love hearts or animals.
Kawaii deserts
Kawaii is certainly a good marketing strategy for desserts!
The milky, sweet, and soft foods are so appetizing because of the cute faces they're made into.
Cuddle Barn PlushGoals
The Cuddle Barn PlushGoals – Strawberry Mooshake is an incredibly soft and cute kawaii cow dessert drink collectible stuffed animal plush toy, measuring 10 inches in size.
We earn a commission if you make a purchase, at no additional cost to you. Thanks!
They're sometimes so cute that you don't want to destroy them by biting into one!
The kawaii look is also accompanied by a wonderful melt-in-the-mouth texture too!
Why kawaii culture is here to stay in Japan
Cuteness and all kawaii encompasses, tends to create a warm fuzzy feeling.
It only has positive reactions. With this in mind, it's easy to see when Japanese men, women, and children might choose to adopt the kawaii culture.
And, because people like it and react well to it, lots of industries have adopted the trend and have even chosen a kawaii-style mascot for their brand.
As a Result – Kawaii is now an extremely visible aspect of the country's culture. One of Japan's biggest exports is anime, and this is quite literally the epitome of kawaii culture.
These manga-style drawings encompass the kawaii big, round eyes, large heads, and small mouths.
Cute Plush Pillow Kawaii Room Decor Throw Pillow
Add a touch of cuteness to your room decor with these adorable plush pillows. They come in various designs, including fluffy cherry bunnies, cats, kittens, dogs, and dinosaurs, making them creative and removable stuffed animal toys. These pillows are the perfect gift for teens, girls, and kids, available in a charming pink bunny design.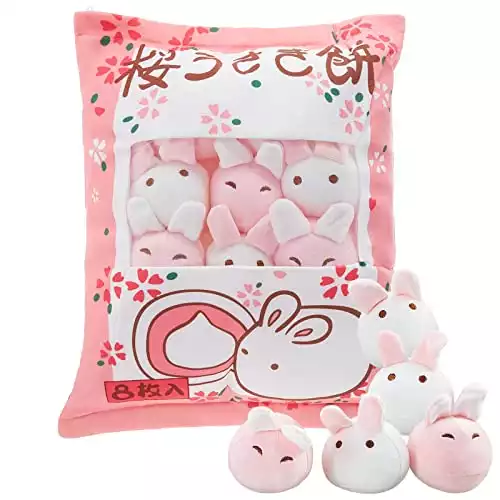 We earn a commission if you make a purchase, at no additional cost to you. Thanks!
Final thoughts on kawaii culture
As we've seen, the kawaii culture has a long history in Japan and is likely set to stay.
It's now become so culturally engrained in Japanese pop culture that it's everywhere and is used in marketing and other capitalist venues to make a profit.
For any tourists interested in exploring kawaii culture in Japan, the best place to go is Tokyo. For manga and anime, Akihabara is an excellent place to start.
For sweets and colorful shops, Harajuku is where it's at. There are also lots of themed cafes and theme parks offering a kawaii experience too.
Posts You Might Like