Drones are becoming increasingly popular in Japan for commercial and recreational purposes.
However, drone usage in Japan is subject to specific rules and restrictions, and drone flights are carefully monitored.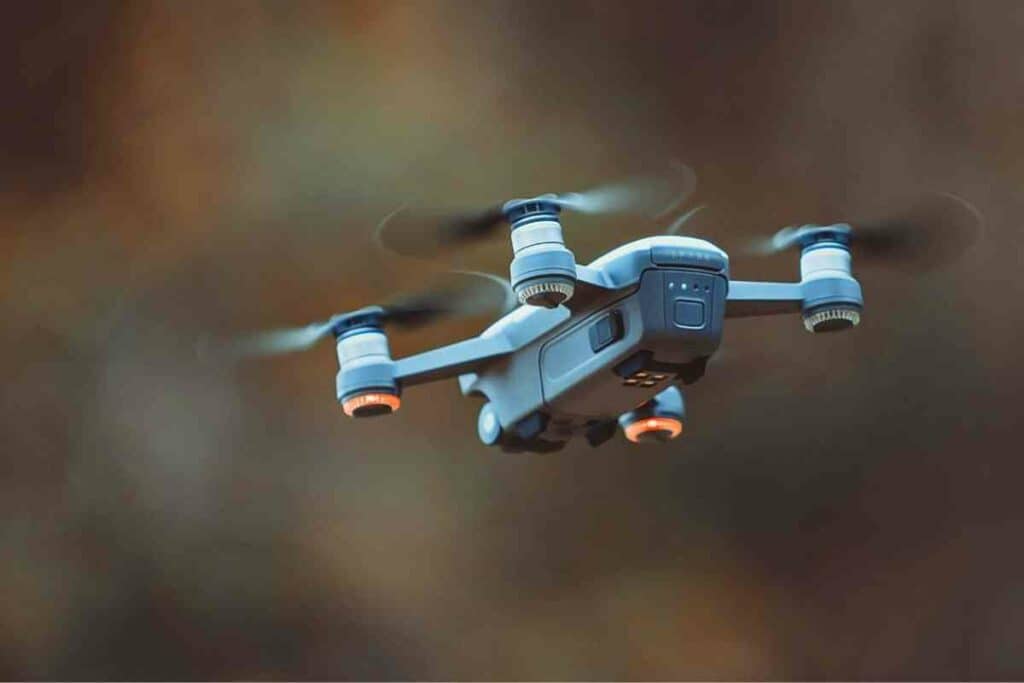 Let's take a look at whether drones are allowed in Japan.
The History of Drones in Japan
Although drones are allowed in Japan, their usage is carefully regulated, and many rules state where they can and cannot be flown. These regulations have evolved over time from when drones first made their appearance in Japan many years ago.
Japan has a long history with drones dating back to the early 20th Century, although drones have become much more popular in recent decades.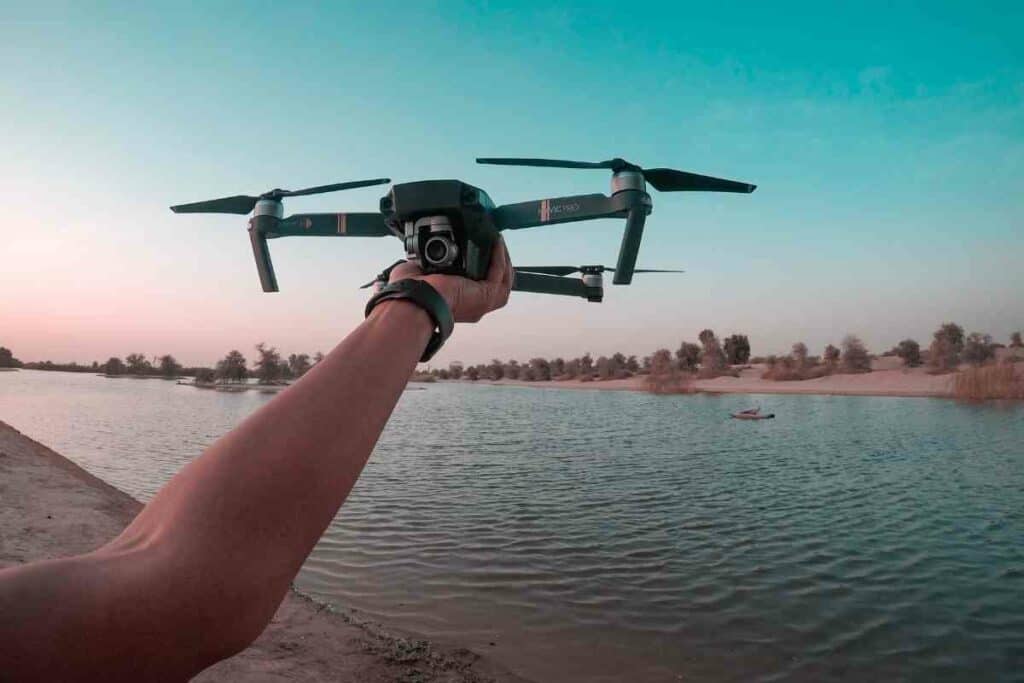 In the early 1990s, Japan experimented with unmanned aerial vehicles (UAVs) for military purposes. An example is the Yokosuka MXY-7 Ohka, which is a manned kamikaze aircraft designed for suicide attacks during World War II. While not a traditional drone, its design marked the start of Japan's early interest in unmanned aviation.
09/23/2023 11:05 am GMT
In the 2000s, commercial applications of drones began to gain attention in Japan. Drones were used in agriculture and helped with crop monitoring, spraying pesticides, and collecting data on plant health.
Employing drones helped to improve efficiency and reduce costs for farmers.
Around 2015, the Japanese government realized the potential of drones and established regulations to ensure their safe and responsible use. The Civil Aeronautics Act was amended in 2015 to include specific rules for flight restrictions of drones.
Companies like Yamaha went on to develop unmanned helicopters for agricultural purposes, and others focused on miniature drones for work involving photography, surveillance, and videography.
Drones have even helped during natural disasters. Japan is prone to earthquakes and tsunamis, and drones have been helpful during disaster response. They have provided aerial surveys and aided in rescue efforts.
Many people in Japan have also embraced the entertainment aspect of drones.
These popular events showcase drones' speed, creating a new form of entertainment. Drones are expected to play a significant role in many areas of Japanese society in the future.
Editor's Pick
DJI Mini 3 Pro
The Mini 3 Pro, weighing under 249g, offers 4K/60fps videos and 48MP photos with enhanced camera features.
This compact drone supports vertical shooting, up to 34 minutes of flight, advanced safety sensors, and includes DJI RC-N1, making it perfect for both professional captures and immersive FPV flights.
Lightweight & Compact: No registration needed in most regions; foldable design.
High-Quality Camera: 4K video, 48MP photos, dual native ISO, f/1.7 aperture.
Enhanced Shooting: True vertical shooting for portraits; 90° gimbal rotation.
Extended Flight: Up to 34 minutes; 47 with Intelligent Flight Battery Plus.
Safe Flight: Tri-directional obstacle sensing; APAS 4.0.
Intelligent Features: FocusTrack, MasterShots, Timelapse, QuickTransfer.
FPV Flight: Compatible with DJI Goggles 2 and RC Motion 2 for immersive experience.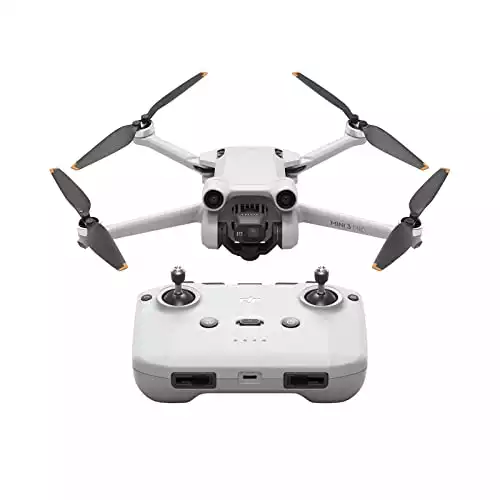 We earn a commission if you make a purchase, at no additional cost to you. Thanks!
Increasing Popularity and Restrictions
The past few years have seen a massive increase in the popularity of drones in Japan. The country has witnessed significant advancements and regulations in the field.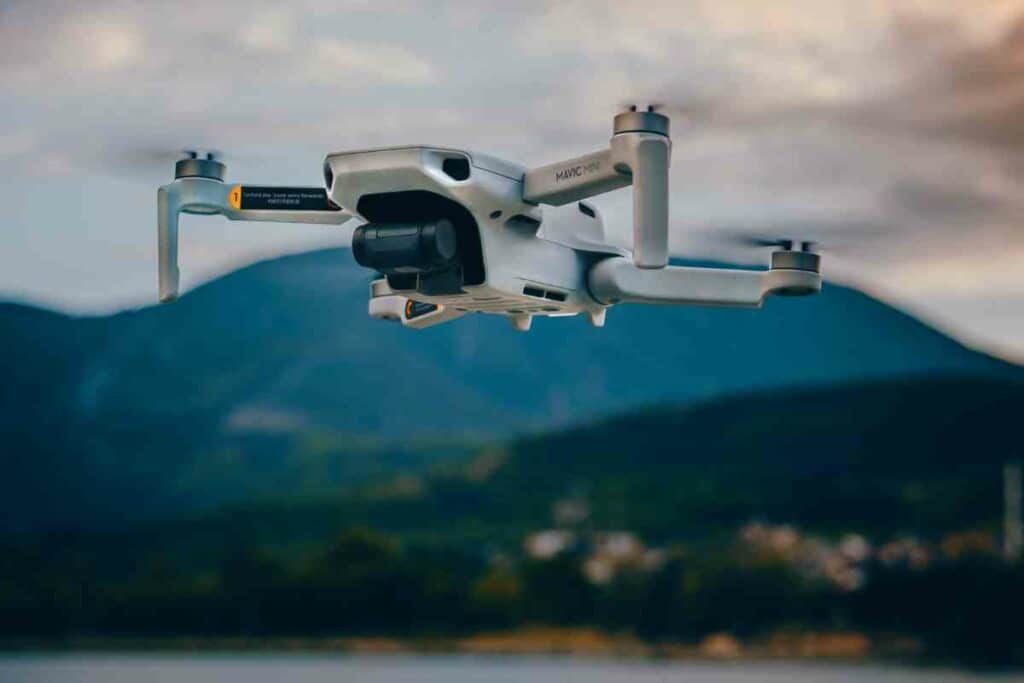 Recreational drone usage in Japan is subject to specific rules and restrictions, including:
Weight: Drones weighing over 200 grams must be registered with the Ministry of Land, Infrastructure, and Transport.
Height: Operators must also follow flight regulations, which include flying below 150 meters, and avoiding populated areas, airports, and other restricted zones.
Time of Day: Drones must only be flown during the day, not during adverse weather conditions.
License: Commercial drone operations in Japan require a license from MLIT. Specific requirements must be met to obtain the license, including passing a written test and completing practical training.
Japan is exploring the use of drones for delivery services. Amazon, Rakuten, and ZMP have conducted trials for drone delivery in certain areas.
The laws and regulations implemented by the Japanese government help to ensure that the safe operation of drones protects the privacy and security of individuals.
These rules state that drones should not be used to invade others' privacy or to engage in illegal activities.
Drones should also not be used to take photos, fly out of the line of sight of the operator, fly over crowds or roads, or interfere with other aircraft.
No Fly Zones
Certain areas in Japan are designated no-fly zones, including national parks, sensitive areas, and military facilities.
It is highly recommended to check the no-fly zones around you before flying your drone.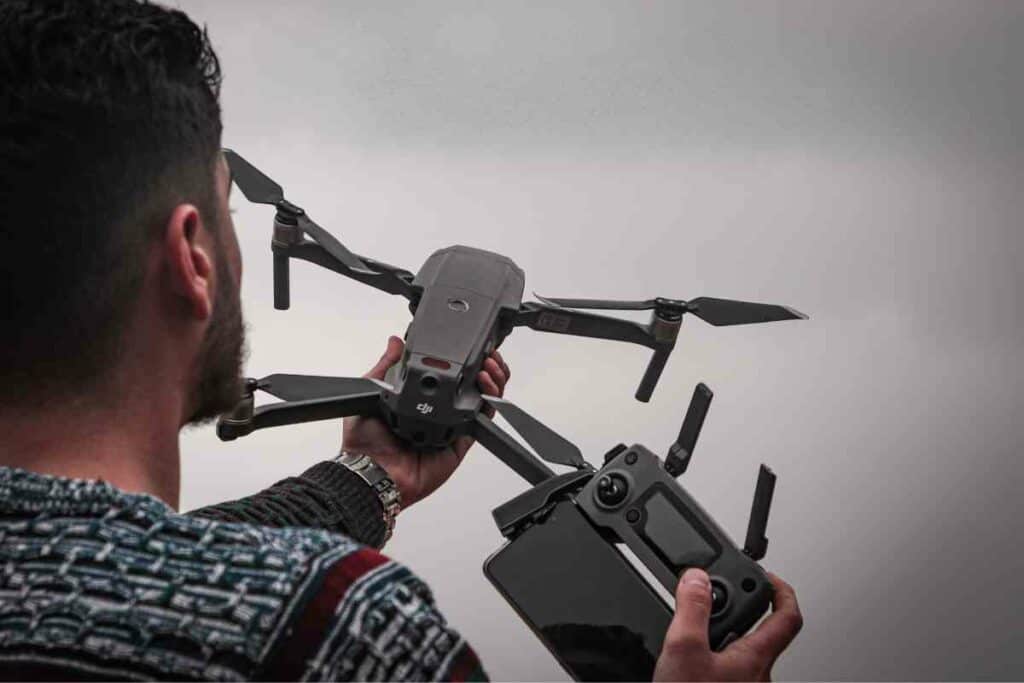 Here are some general guidelines regarding no-fly zones in Japan:
Prohibited areas: Areas such as airfields, airports, and heliports are prohibited for drone flights. Flying drones within a 9km radius of an airport is strictly prohibited.
Historic Sites and National Parks: Japanese authorities wish to protect historical sites' cultural and natural heritage. Therefore, flying drones are restricted. There may be specific rules and regulations for each location, so it's essential to check.
Government facilities: Flying drones over government buildings and military buildings is prohibited.
Urban areas: Some cities, such as Tokyo, have local regulations regarding drone operations. Flying drones over densely populated areas may be restricted to ensure safety.
Line of Sight: Drone pilots must always maintain a visual line of sight with their drones during the flight. First-person view (FPV) flying is prohibited unless an additional observer maintains visual contact throughout the drone.
Prohibited Activities: It is forbidden to drop objects from drones or carry hazardous materials.
Privacy: Pilots must respect the privacy of others and not capture or transmit images or videos that infringe on people's privacy rights. Drones must also maintain a safe distance from people, buildings, and vehicles to ensure public safety.
The Japanese government has produced mobile apps to provide drone operators with real-time information on no-fly zones, local airspace restrictions, and other relevant flight information.
AVAVITEL and Japan Flyer are the two most popular drone apps.
There are several "Special Permission Zones" in certain designated areas in Japan where drone flights are allowed under certain conditions.
These areas are usually in remote places, and drone operators must obtain permission from the local authorities to fly in these zones.
On occasion, drone operators may need to provide advanced notification to the local aviation office or air traffic control if they plan to fly in controlled airspace or within certain designated areas.
Entry Level
DJI Mini 2 SE
The DJI Mini 2 SE is a compact, lightweight drone weighing under 249 grams, designed for both beginners and enthusiasts to capture breathtaking aerial shots on their adventures.
With features like a robust 10km video transmission range, intelligent shooting modes, and up to 31 minutes of flight time, this drone ensures quality footage even in windy conditions up to 38kph.
Compact and Lightweight: Perfect for travels, weighing less than 249 grams.
Beginner-Friendly: Simplified operations with a Return to Home safety feature.
Extended Range: Fly up to a distance of 10km with a reliable video transmission.
Professional Shots: Intelligent modes like QuickShots make filming easy.
Long Flight Time: Up to 31 minutes of uninterrupted flying.
Stable in Winds: Can withstand wind speeds up to 38kph with stable flight.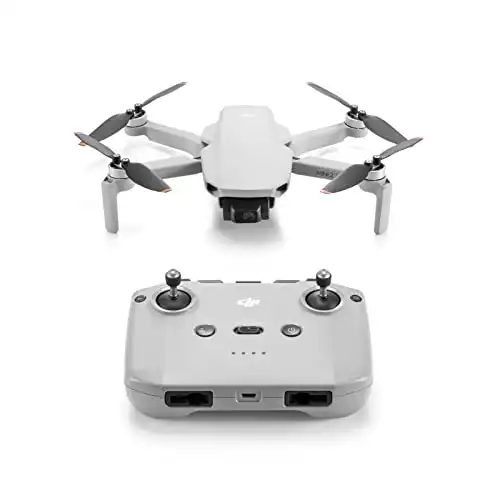 We earn a commission if you make a purchase, at no additional cost to you. Thanks!
The Ministry of Land, Infrastructure, Transport and Tourism (MLIT)
The Ministry and Land, Infrastructure, Transport, and Tourism regulate the use of drones in Japan.
The Ministry of Internal Affairs and Communications (MIC) and the Ministry of Defense also help to set rules and regulations. The Ministry of Defense focuses specifically on security-related aspects.
The MLIT has been working on implementing remote identification for drones.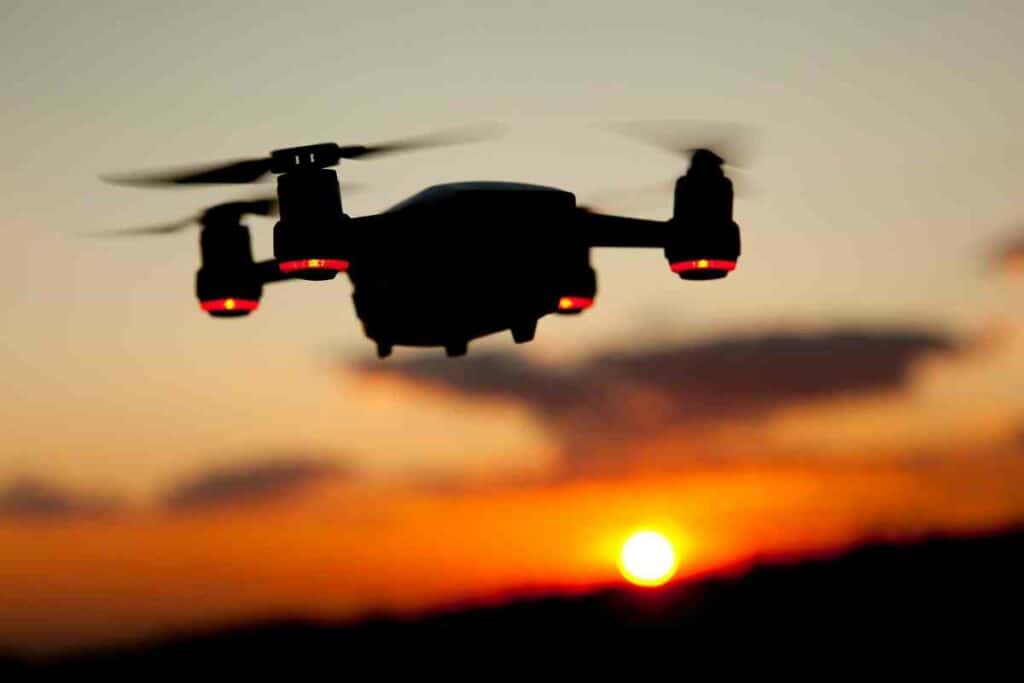 This allows authorities to identify drones and monitor their flight activities in real-time. This helps to keep the country safe and security levels high.
Along with many other authorities, the MLIT also helps monitor drones, conducts inspections, investigates any accidents, and takes necessary legal action against unsafe drone operations.
The MLIT supports research related to drones and helps with development efforts.
They regularly work with industry stakeholders and academic institutions to promote the safe integration of drones into various sectors.
MLIT can also grant special permission, such as allowing flying in restricted areas or operating drones weighing more than 25 kilograms (55 pounds). An application must be submitted to MLIT or the local civil aviation authority to obtain special permission.
Although night flying is generally prohibited, if the operator receives special permission from MLIT, they may be able to fly a drone at night as long as specific rules are followed.
MLIT takes care of registering drones weighing more than 200 grams; this applies to commercial and recreational drones.
Public awareness campaigns are delivered regularly by MLIT and aim to educate drone operators on acceptable drone use. They also go over safety guidelines related to drone flights and discuss the potential positive applications of drones.
Best Premium
DJI Mavic 3 Pro with DJI RC
Mavic 3 Pro boasts a Hasselblad 4K camera with 20 MP and 12.8 stops dynamic range.
It features multiple cameras with up to 28x Hybrid Zoom, 43-minute flight time, 15km stable signal range, and omnidirectional obstacle sensing.
Included are the DJI RC with a 700 nit screen and essential firmware upgrades for enhanced visuals and safety.
Hasselblad 4K Camera: 20 MP, 12.8 stops dynamic range.
Multiple Zoom Cameras: Up to 28x Hybrid Zoom.
43-Minute Flight: Extended battery life.
15km Signal Range: Stable transmissions with DJI O3+.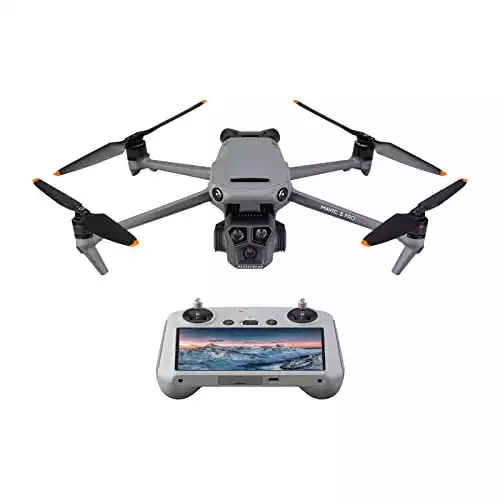 We earn a commission if you make a purchase, at no additional cost to you. Thanks!
Final Thoughts on Are Drones Allowed in Japan
Drones are allowed in Japan, but many rules and regulations exist around their usage. Breaking these rules can leave the drone operator with a hefty fine or even prosecution, so it's important to research and avoid any no-fly zones!