Lovers of notebooks know that they are incredibly collectible and one is never enough.
What better way to expand your collection of notebooks and journals than with characterful Japanese notebooks from premium and niche brands?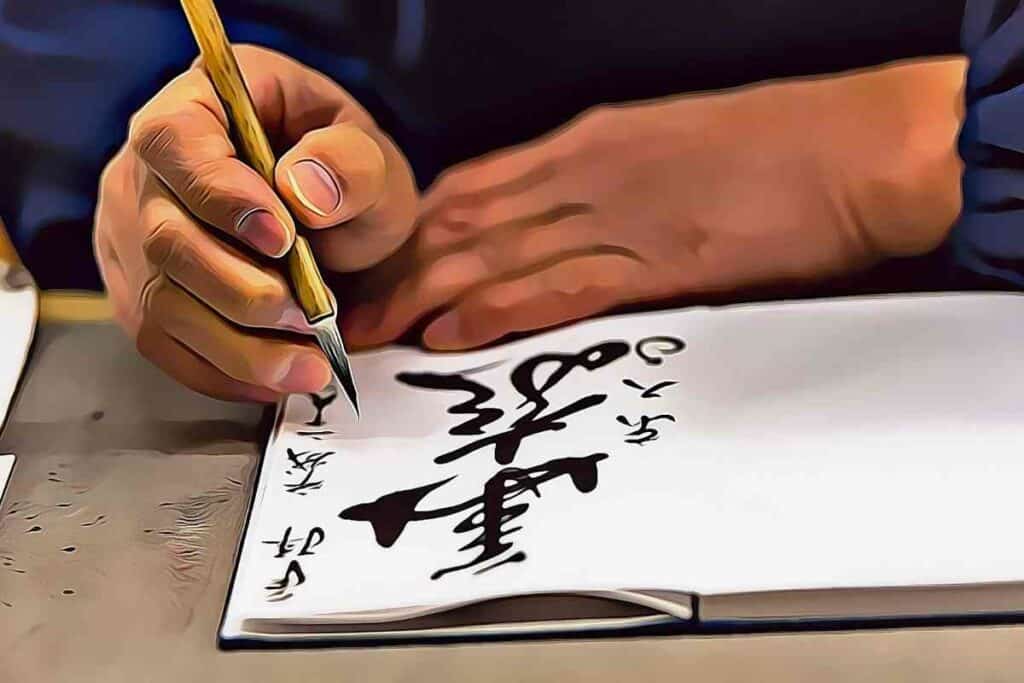 In This Guide – We share the best Japanese notebooks, profiling four leading Japanese stationery brands and the must-buy notebooks that will look as good on your bedside table as in a college lecture or business meeting!
What to look for in the best Japanese notebooks
It's disappointing if you buy a notebook that falls apart or has thin absorbent paper! The leading Japanese notebook brands are well-rated for their consistent quality and durability.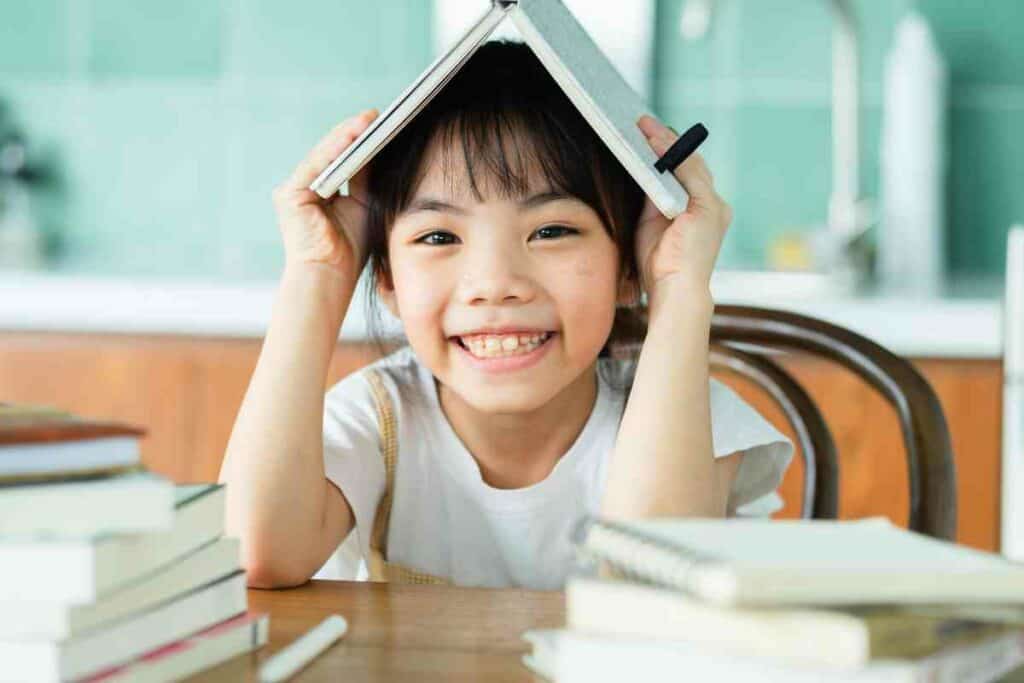 You want to be sure that your notebook also delivers a great writing surface, whether you write with a pencil, ballpoint, or fountain pen.
Here are some essentials to look out for when selecting the best Japanese notebooks.
Japanese notebook size
Japanese notebooks tend to come in small sizes, with A4 being the largest you'll encounter from most brands.
Popular page sizes for Japanese notebooks are:
Also, the notebooks are generally thin and compact, with many brands retailing multipacks so you don't run out of writing space. 
Japanese notebook binding 
Japanese notebooks are renowned for the quality and durability of their binding. They are a great purchase if you want to preserve your notes.
Classic thread-bound notebooks generally lay flat and ring-bound and refillable journals are also available. 
Japanese notebook paper weight and quality
Paper weight and quality are other areas where Japanese notebooks and journals stand out from their peers.
Centuries of paper-making expertise have led to the Japanese producing an extremely thin but strong paper that has minimal bleedthrough, show-through, or feathering.
This is part of the reason the notebooks are so compact. You'll also be delighted with the smoothness of the writing surface making it easy to jot down notes.
Japanese notebook design
Of course, Japanese notebooks are going to come in some amazing designs.
Apart from the decent manufacturing quality, these notebooks have a range of distinctive designs, with careful use of color and texture.
Some notebooks are part of filing or organizer systems and can be coordinated with a range of other accessories. 
Best Japanese notebooks, perfect for scribes, creatives, and doodlers!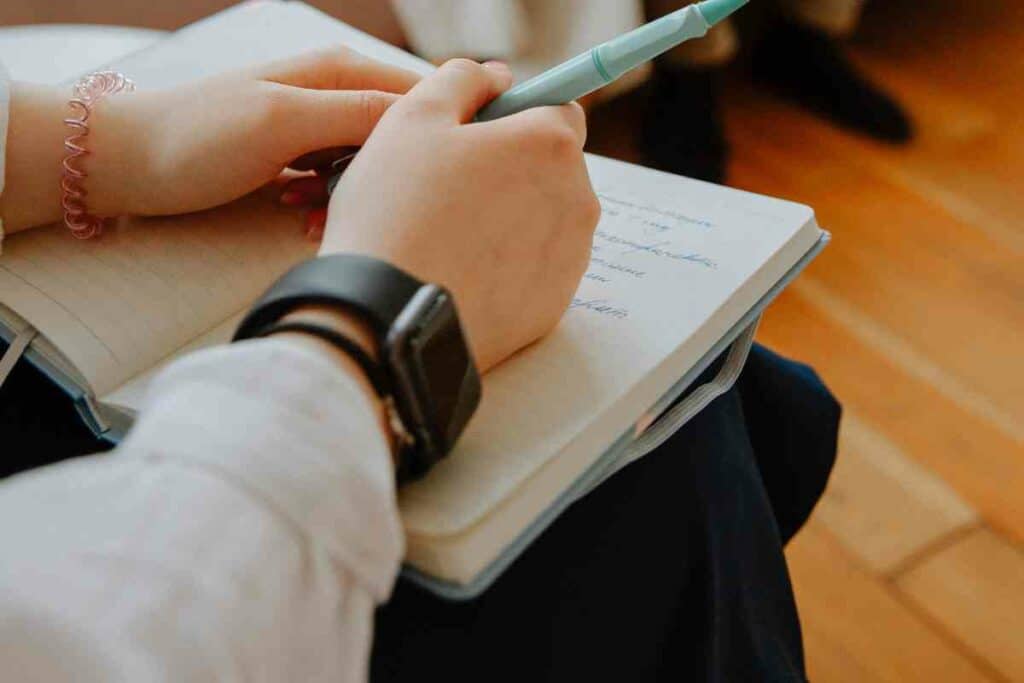 Here's our take on the four best brands in Japan for the humble notebook. These great notebook span most price points in Japan but are generally more expensive overseas.
Take a look at notebook brands that are the perfect partners for work, study, and brainstorming.
1. Muji Ryohin Keikaku Co., Ltd. 株式会社良品計画
If you are looking for a stylish, minimalist notebook for a great price, the iconic Muji brand should be high on your list of choices.
Muji Ryohin, or 'no-brand quality goods' was a no-frills supermarket brand that has been transformed into an emporium of high-quality but strictly minimalist items, including a diverse range of notebooks and notepads.
This logo-free sustainable brand is now global, with stores across the US and online, making it easy to keep yourself supplied with stationery. 
Buy a Muji notebook!
If you are far from a Muji store, it's easy to order these great notebooks online.
Here is a smart Muji notebook that is perfect for writing notes.
MUJI B5 Notebook with 6mm Rule 5-Pack
About Muji
Muji started life as the no-frills product line of Seiyu supermarket.
Seiyu's Muji Ryohin products were labeled 'Lower priced for a reason' and had plain cellophane packaging and simple labeling. 
Headquarters 
Toshima-ku, Tokyo, Japan
Founded
1980
Chairman
Masaaki Kanai 
Products
Household goods
Stationery
Clothing
Food
Bodycare
Appliances
URL
www.muji.com
Social Media
www.instagram.com/mujiusa/
The products became extremely popular with a cult following that led Seibu Ryutsu Group which owned the supermarket to create dedicated stores for the Mujirushi Ryōhin product line.
The first Mujirushi Ryōhin store opened in Tokyo in 1983.
Demand for Muji products grew domestically and overseas interest led to Muji stores opening in central London and New York City in the late 1990s.
Why Muji notebooks?
Muji notebooks are popular because of their classic minimalist design.
These simple volumes are also made with excellent paper quality which has decent weight and durability.
Your writing is free from shadowing or bleeding and ink dries quickly.
You can buy Muji notebooks that are:
Plain
Lined
Dotted
Graph paper of various sizes
Muji is also great because the company prioritizes sustainability, using recycled paper in all of its stationery.
The books are not thick, so you may want to order a few if you journal or doodle a lot!
2.  Hobonichi Co., Ltd. (ほぼ日)
Hobonichi is a Japanese stationery brand that describes its objective as 'making people happy'.
The company produces excellent, technically designed notebooks but has mushroomed into a lifestyle brand and movement that puts on events, and educational programs to improve communities.
Hobonichi's bright packaging and positive, upbeat philosophy have made it one of Japan's leading stationery brands.
Join the Hobonichi movement with a Techo notebook!
Hobonichi does not have stores in the US, but these cool notebooks can be yours by ordering online.
Hobonichi Techo A5 Plain Notebook
About Hobonichi
Hobonichi was started in 1998 by Shigesato Itoi, known as 'Darling'.
The business grew through the positive upbeat content that Darling produced on his personal website which continues to be updated 'almost daily'.
Headquarters 
Hobonichi Kanda Building, Kandanishikicho, Chiyoda-ku, Tokyo 
Founded
1998
Founder 
Shigesato Itoi 
Products
Household goods
Stationery
Apparel 
URL
https://www.hobonichi.co.jp/
Social Media
www.instagram.com/hobonichi1101/
Itoi's website is award-winning and receives over 1.5 million page views each day. It is now the largest personally-owned website in Japan.
Hobonici started by selling T-shirts in 1999, adding to the collection a range of popular paper bags and later the Techo notebooks and a more diversified range of homewares in the 2000s.
The company continues to champion creativity, innovation, and social engagement with books of Itoi's writings on the site available for purchase.
Why Hobonichi notebooks?
These fun and stylish notebooks are not only cute but also have an extremely technical design.
Each notebook is manufactured with stitch binding that allows the notebook to lay completely flat without holding the book or bending its spine. 
Writers love the special Tomoe River paper which is thin but strong, meaning that your volume remains compact but the pages do not bleed. 
Hobonichi'sTecho notebooks and diaries come in a variety of formats including beautifully lined grids. Many of the notebooks are highly organized with different sections and a yearly overview.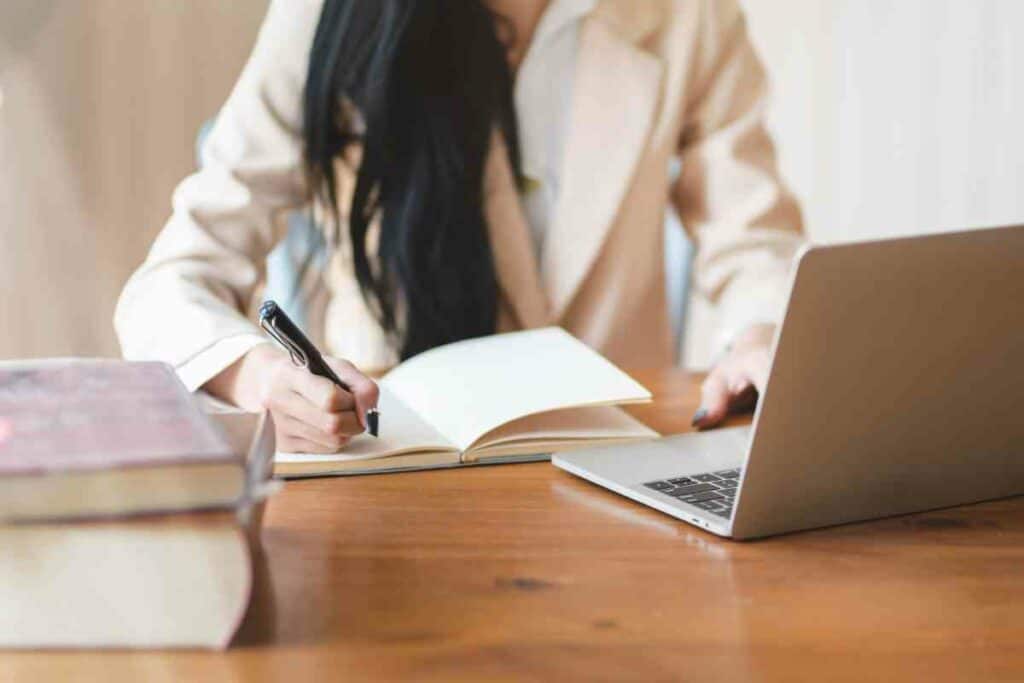 You can also accessorize Techo notebooks with a hard cover wraparound that includes card pockets and pen holders.
In Japan, the Techno covers are highly collectible with numerous limited edition designs!
3.  Nippon Notebook Corporation (Apica CD)
The Apica CD notebook is known by almost every Japanese schoolchild or student.
These classic notebooks are made by The Nippon Notebook Corporation, a stationery company that has been in existence for over a century.  
These great-value notebooks are cheaper than a cup of coffee in Japan but have extremely high-quality paper that is suitable for fine writing with a fountain pen or practicing calligraphy.
They don't easily lay flat but can be clipped open with a bulldog clip, or alternatively, twin ring notebooks from the brand are a great choice too.
Stock up on Apica CD notebooks!
An Apica CD notebook is an essential purchase for your notebook collection.
Get your hands on one of these fine Japanese notebooks here.
Apica CDS90S Grid Ruled Premium Notebook (A5)
About Nippon Notebook Corporation
The Nippon Notebook Corporation was founded as the Nippon Note Manufacturing Co. in 1916.
The company grew by supplying school stationery, leading to it being briefly renamed Nippon Note School Supplies Co. after a merger in 1920.
In 1949, the company established a paper manufacturer, Tokai Paper Products Co.
| | |
| --- | --- |
| Headquarters  | Hobonichi Kanda Building, Kandanishikicho, Chiyoda-ku, Tokyo  |
| Founded | 1916 |
| President | Yasuo Kadosaka |
| Products | Stationery |
| URL | www.nippon-note.co.jp/english/lp/cd/ |
| Social Media | www.instagram.com/apica_global/?hl=en |
In the 1960s factory facilities were built in Hirakata City, Osaka Prefecture. The company released the Tokai Graphic Study Book series.
The company name changed to Apica in 1973 and in the 1980s Apica developed an acid-free paper used in the Apica Personal series.
The classic Apica CD notebooks hit the market in 1987. Apica went through a merger in 2019 and became the Nippon Notebook Corporation.
Why Apica CD notebooks?
The Apica CD notebook is a classic, distinctively Japanese notebook. The Japanese rely on the Apica CD for everyday use because of its consistent quality and heritage.
The notebook paper is still the proprietary acid-free paper developed in the 1980s which is esteemed for its writability.
So, you can expect the neutral paper preserves the writing for long periods, unlike acid paper which degrades quickly.
The quaint vintage cover is characteristic of the Apica CD and is recognized by Japanese ex-pats around the world.
Also, you will find notebooks in a range of traditional Japanese cover colors, each with its own name and meaning. The journals are simply bound with bold black binding tape. They are available in A4, A5, and B5 sizes.
4.  Kunisawa Notebooks
Kunisawa is a luxury stationery company that is widely used in the business sector in Japan. These premium notebooks are perfect for a special journal or a gift for friends or relatives.
The details on these beautiful notebooks, including rich watermarked paper and the gilded embossed crow logo are synonymous with elegance and distinction.
Treat yourself to a premium Kunisawa notebook
Kunisawa notebooks are available in 17 countries but they are largely the preserve of specialist stationers.
However, a few of these beautiful Kunisawa notebooks are available via Amazon.
KUNISAWA Executive Notebook in Indigo 
About Kunisawa Notebooks
Kunisawa is owned by the paper and stationery manufacturer Kawachiya Paper Company, a Tokyo-based company that designs and produces these exquisite notebooks.
Kawachiya dates back to the Edo period of Japan (1603-1868) and has legendary expertise in paper manufacturing,  printing, and stationery design.
| | |
| --- | --- |
| Headquarters  | Shimbashi, Minato-ku, Tokyo, Japan |
| Founded | 1971 |
| Director | Ryosuke Kunisawa |
| Products | Stationery |
| URL | www.kunisawa.tokyo/stationary |
| Social Media | www.instagram.com/kunisawa_official/ |
The proximity of Kawachiya Paper Co. to Tokyo's business district has always meant that they could supply business people with the stationery they required, along with unique printing facilities and letterpress printing. 
Why Kunisawa Notebooks?
Kunisawa notebooks display legendary craftsmanship with detailing that enhances its surrounding.
The premium foolscap paper is substantial and a pleasure to write on with low show-through, making each page a work of art!
These books a beautifully bound and the rigid chipboard cover ensures that they will last a long time.
Currently, the range of notebooks is only available with a 2.5 mm grid favored by many writers around the world. 
Best Japanese Notebooks: FAQs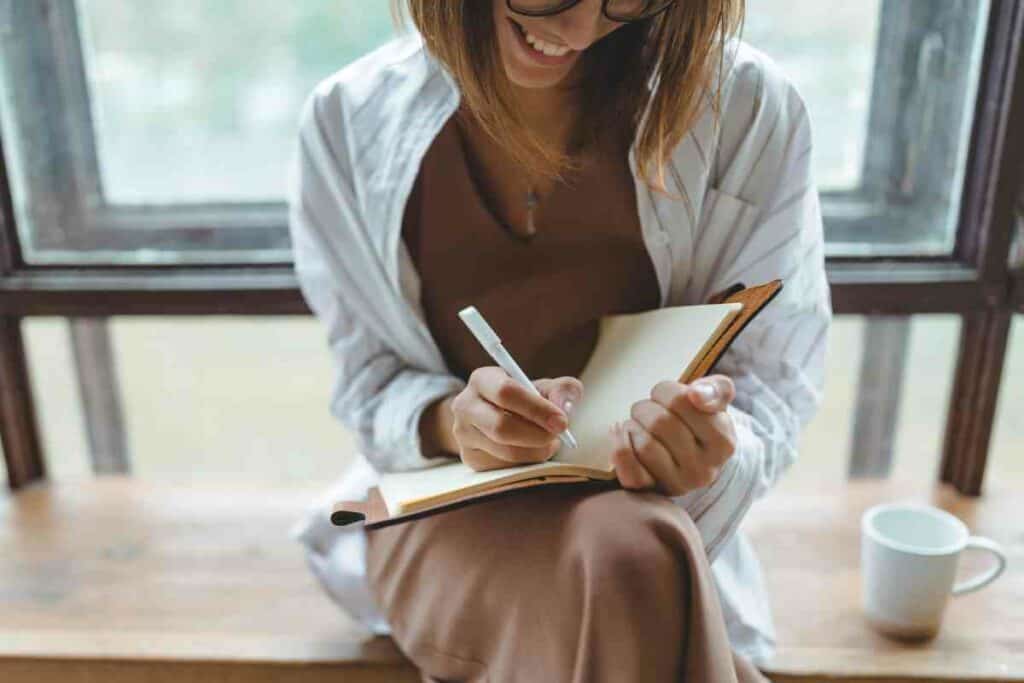 What kind of writing paper do Japanese people use?
The Japanese favor a type of paper known as genkō yōshi (原稿用紙), or manuscript paper. Unlike western lined paper it has a grid filled with small squares. Each square is designed to be filled by a single Japanese character, with writing laid out vertically. 
What is the tooth of paper?
The paper tooth is the texture of paper and the amount of hold or friction it will have on your writing instrument of choice. Toothy paper has a lot of grip, which is great for pencils but not so great for pens and ink. Pen users prefer smooth paper that the pen can glide over easily. 
Why are Japanese notebooks so popular?
Japanese manufacturing is reputed for its innovation and dedication to high standards and quality. Notebook aesthetics also reflects the Japanese culture with details and color schemes. Japanese stationery companies strive to deliver products that exceed in quality and performance, making them desirable around the world.
What are some common sizes and styles of Japanese notepads?
Common sizes of Japanese notepads include A4, A5, B5, and B6. Japanese notepads also come in a variety of styles, such as grid, dot grid, lined, and blank. Some notepads also include special features such as perforated pages, tear-off corners, and numbered pages.
Are there any eco-friendly Japanese notepad options available?
Many Japanese notepad brands use sustainable materials and production methods to create their products. Some brands also offer recycled paper options, as well as notepads made from non-tree materials such as bamboo or sugar cane.
What makes Japanese notepads unique compared to other notepads?
Japanese notepads are often known for their high-quality paper, unique designs, and attention to detail. Many Japanese notepads feature intricate patterns, colorful illustrations, and special features such as perforated pages or numbered pages.
Rounding Up
Japanese notebooks are an affordable way to own great Japanese design. These smart notebooks are extremely collectible and you will soon find yourself wanting to top up your collection.
Why not accessories a new Japanese notebook with a smart Japanese pencil and brew yourself a big mug of Japanese coffee to sit with while you jot away?