Did you know that there's building work going on at Tokyo DisneySea?
In 2024, Tokyo DisneySea will welcome a new addition, Fantasy Springs. A new port opening at Tokyo DisneySea is a BIG deal!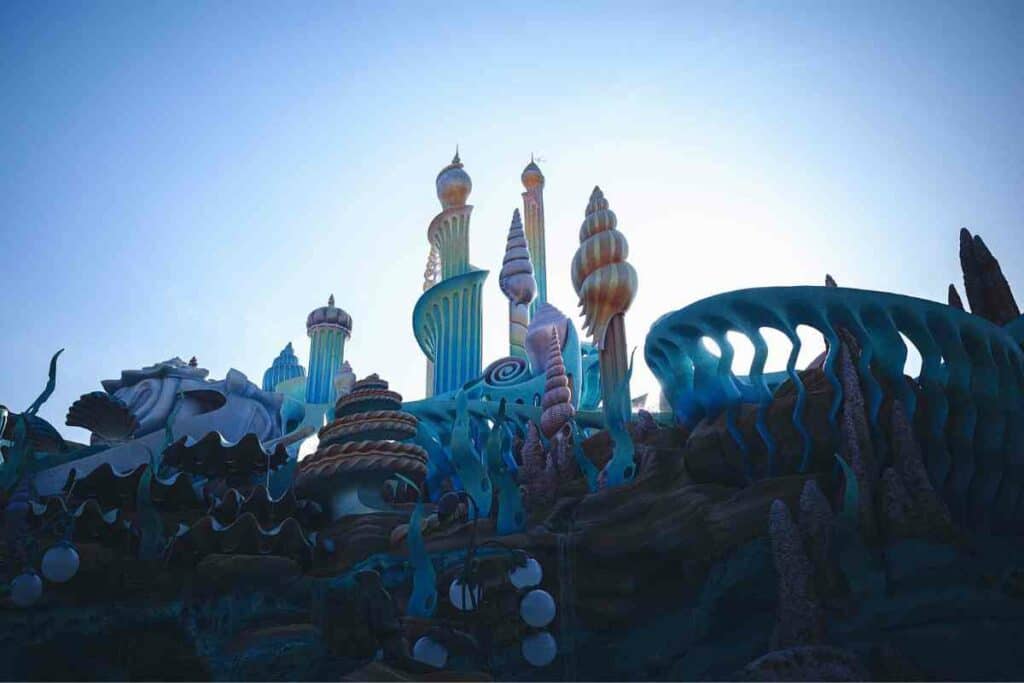 Apparently, it will be one of the largest and most exciting of the Tokyo Disney Resort lands.
So brace yourself and get up to speed on Tokyo DisneySea Fantasy Springs developments in this helpful roundup. 
What is Fantasy Springs?
Fantasy Springs is an upcoming expansion to Tokyo DisneySea that is currently under construction and due to open in 2024.
It will be a $2.3 billion new themed port area within Tokyo DisneySea, featuring characters and stories from Disney and Pixar films such as Frozen, Tangled, and Toy Story.
So far, all we know is that Tokyo Disney Resort has split Fantasy Springs into three zones, each with unique attractions, restaurants, and shops.
Tokyo Disney Resort has said that we'll get the chance to explore a magical forest, visit a bustling town, and embark on a thrilling journey through space; Fantasy Springs has something for everyone.
Tokyo DisneySea's Fantasy Springs Expansion: What You Need to Know
This multi-billion dollar expansion of the legendary Tokyo DisneySea theme park will cement its reputation as Japan's most popular tourist attraction.
Tokyo DisneySea is known for its unique and immersive experiences. With the development of the Fantasy Springs area, Tokyo Disney Resort can create new attractions and experiences that will make the park an even more exciting destination for visitors.
Oriental Land, the owners of Tokyo Disney Resort and The Walt Disney Company, broke ground on this venture back in 2019. But despite Japan's legendary efficiency, there have been setbacks. 
The pandemic drama pushed back efforts to have Fantasy Springs go live during the 2020 Olympics. However, now pandemic restrictions have ended, Tokyo Disney Resorts is focusing on delivering this new port as soon as possible. 
Reports from insiders indicate that the new expansion will feature at least three new attractions. These include 
A Frozen-themed boat ride
A Tangled-themed gondola ride
A new theater show 
There will also be brand new restaurants, shops, entertainment, and an impressive luxury hotel! 
A closer look at the new areas in Fantasy Springs
The Fantasy Springs port will be divided into three areas along with the new luxury hotel.
Let's take a look at each of them in turn.
Peter Pan's Neverland
This area of Fantasy Springs, will transport guests to Neverland, joining Peter and the Lost Boys for thrilling rides and mischievous exploration of Captain Hook's pirate ship.
Tokyo DisneySea has gone all out on a new ride for this area and an immersive experience with Tinkerbell in Pixie Hollow. 
The Frozen Kingdom
This will certainly put Tokyo DisneySea ahead of Tokyo Disneyland as finally, Frozen gets a whole land of its own!
Fans of the Frozen movie franchise will travel from around the world to visit the life-sized Arendelle Castle that is being built right now in Japan.
Here's a peek at the design of this new and exciting area which will feature a boat ride and restaurants:
Rapunzel's Forest
Tangled, another Disney hit, is also being honored with its own themed area.
Tokyo Disney Resort has created the classic 'Tower in the Valley' with a charming illuminated forest, gondola ride, and restaurant. 
Tokyo DisneySea also gets a SECOND hotel in the park!
That's right. Tokyo DisneySea Fantasy Springs Hotel will welcome guests within the Tokyo DisneySea park when it opens in 2024.
It will have just under 500 guest rooms, with a good proportion offering outstanding park views. Tokyo DisneySea Fantasy Springs Hotel will be a luxury hotel with outstanding attention to detail and every comfort afforded to its guests.
All eyes are on the 2024 opening of Tokyo DisneySea Fantasy Springs
Since the pandemic restrictions, footfall has been down at Tokyo Disney Resort. But Fantasy Springs will undoubtedly change this.
By including Frozen, the shrewd moguls at Tokyo Disney Resort know that pre-teens worldwide will be clamoring to visit Elsa, Anna, Olaf, Kristoff, and the gang for selfies and singalongs. Watch this space for more exciting Fantasy Springs updates.