In Japan, there is a restaurant chain that out-earns McDonald's!
Kentaro Ogawa's multi-billion dollar Sukiya chain feeds the nation with shredded beef over rice for just $3 per bowl meeting the insatiable demand for beef from the Japanese populace.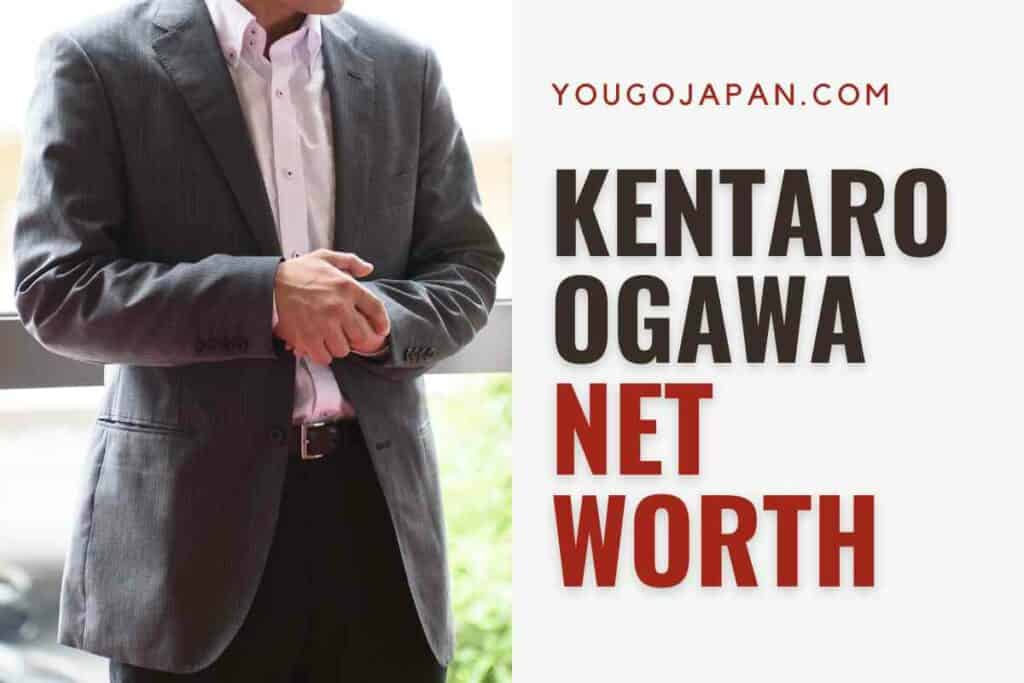 In the process, Kentaro Ogawa has become one of Japan's wealthiest men with a new ambition of keeping the entire world fed on his delicious gyudon.
In this article, we take a closer look at the net worth of Kenaro Ogawa and his fascinating self-made business empire.
The net worth of Kentarō Ogawa 
According to Forbes Magazine, 74-year-old Kentaro Ogawa is worth more than $2 billion. His high net worth makes him the 31st richest person in Japan and the 1549th richest individual in the world. 
Ogawa's wealth has steadily climbed from $1 billion in 2017 to more than $1.9 billion at the end of 2022. His primary business Zensho Holdings has existed since 1982. 
A breakdown of Kentarō Ogawa's net worth
Ogawa's incredible net worth comes from the multiple restaurant chains and restaurants he owns as the founder and Chairman of Zensho Holdings.
He has managed to retain a 40% stake in the business despite it going public on the Tokyo Stock Exchange in 2005. 
Zensho Holdings has a staggering market capitalization of over $4.9 billion, making it easy to see how Mr. Ogawa can be worth so much money.
Though the share price of Zensho Holdings dipped in 2020 due to pandemic-related restaurant closures, it has since climbed steadily and Kentaro Ogawa's wealth with it. His company's stock currently has an all-time share price of $31.60 per share.
A closer look at Zensho Holdings
Zensho Holdings (株式会社ゼンショーホールディングス) is the fast-food chain-related holding company that Kentaro Ogawa set up in 1982.
The company has steadily grown to ownership of more than 10,151 restaurants and 148,000 employees under the 30 brands which include:  
Sukiya:  This is Kentaro Ogawa's biggest brand. The restaurant chain has more than 4,800 restaurants across Japan serving a signature $3 beef and rice bowl called gyudon. The restaurant has massive popularity in Japan with revenue that exceeds the Japanese McDonald's. Sukiya stores are open 24/7/365.
Takarajima: A very popular yakiniku (grilled meat) restaurant chain with affordable prices.
The Cafe Milano coffee shop chain, with stores situated near train and subway stations.
Moriva Coffee: A fair trade coffee brand serving breakfasts, snacks, and cakes.
Nakau: Another popular Japanese fast-food brand from Ogawa's staple. This restaurant specializes in meat-laden Kyoto-style udon and rice dishes.
Coco's: A family restaurant specializing in dine-in burgers, steaks, and special beverages. 
Big Boy: A nationwide dine-in restaurant chain known for its steaks and hamburger steaks.
El Torito: Mexican-style cuisine that has been adapted to suit Japanese tastes.
Jolly Pasta: Pasta restaurant serving over 50 different pasta, and pizza dishes cooked to order. 
Katsuan: A pork cutlet restaurant serving katsu in a variety of styles for eat-in or takeaway customers.  
Seto Udon: A classic, fast-food Sanuki-style udon joint serving freshly cooked udon with a range of toppings 
Zensho is an international operator, with its hit beef and rice restaurants doing great business in Brazil, China, and Taiwan.
Over the past 15 years, Zensho has grown 30-fold to become the largest restaurant owner in Japan.
Sukiya and Nakau make up over 80% of its pre-tax profits. In addition to the restaurants, Zenusho has other vertical-wide holdings including:
Fruit and vegetable wholesale and retailing
Food processing facilities
Factories
Farms
Kentarō Ogawa biography
Kentaro Ogawa was born on the 29th of July, 1948 in Ishikawa prefecture, Japan. Like many self-made Japanese billionaires of his generation, his beginnings were humble. 
In the 1960s, Ogawa was politically active as a student demonstrator and labor organizer at the University of Tokyo.
He dropped out of university in 1971 and worked as a docker at Yokohama port, loading ships. In 1978, Ogawa took a job with the Yoshinoya gyudon restaurant chain. From there, he started Zensho.
Since starting Zensho Holdings, Mr. Ogawa has headed up more than 20 different companies.
His current positions include:
Chairman, President, and CEO of Zensho Holdings Co., Ltd.
Chairman of Sukiya Co., Ltd.
Chairman for Hanaya Yohei Co., Ltd.
President & Representative Director at Nippon Retail Holdings KK
Chairman of Seidanren 
Over the past four decades, Ogawa developed a variety of management methods that have sped up operations in his fast food businesses. 'Quick and easy' is part of the Zensho company values, and its subsidiaries strive to keep up the momentum in restaurants for maximized turnover.
Ogawa's employees are encouraged to take at least two steps per second when they move and limit any business negotiations to under 30 minutes. Zensho also has analysts that are dedicated to identifying and eliminating inefficiencies in the stores.
Sukiya holds a competition known as the S1 Grand Prix where staff compete to serve six customers in six minutes. Sukiya staff are constantly reminded of 'smile, speed, service'! There is also a television network for staff called Sukiya Channel that broadcasts new motivational messages every week. 
Kentarō Ogawa personal life
Kentarō Ogawa is married with children. 
Facts about Kentarō Ogawa
Zensho has the company mission of becoming the world's #1 food company and seeks to eradicate hunger and poverty from the world.
Ogawa's Zensho sells almost half of the gyudon sold in fast-food outlets in Japan.
Zensho Holdings previously owned the franchise for Wendy's Japan.
More than 88% of the 41,000 staff employed by Zensho restaurants work part-time, with most workers being either students or housewives.
Kentarō Ogawa quote 
"Japanese people tend to compare themselves with others. . . . But to me, only by being the one and only Zensho, the one and only Kentaro Ogawa, do you have value. Uniqueness matters."
Rounding up 
If you eat meat, there can be nothing more satisfying than a savory bowl of beef over rice. Mr. Ogawa has realized this and built up a multi-billion dollar business, by doing the basics well!