In Japanese culture, exchanging business cards is an important aspect of business etiquette. It is known as "Meishi."
Business professionals always carry their business cards with them, so remembering to have these on your person during business hours is important.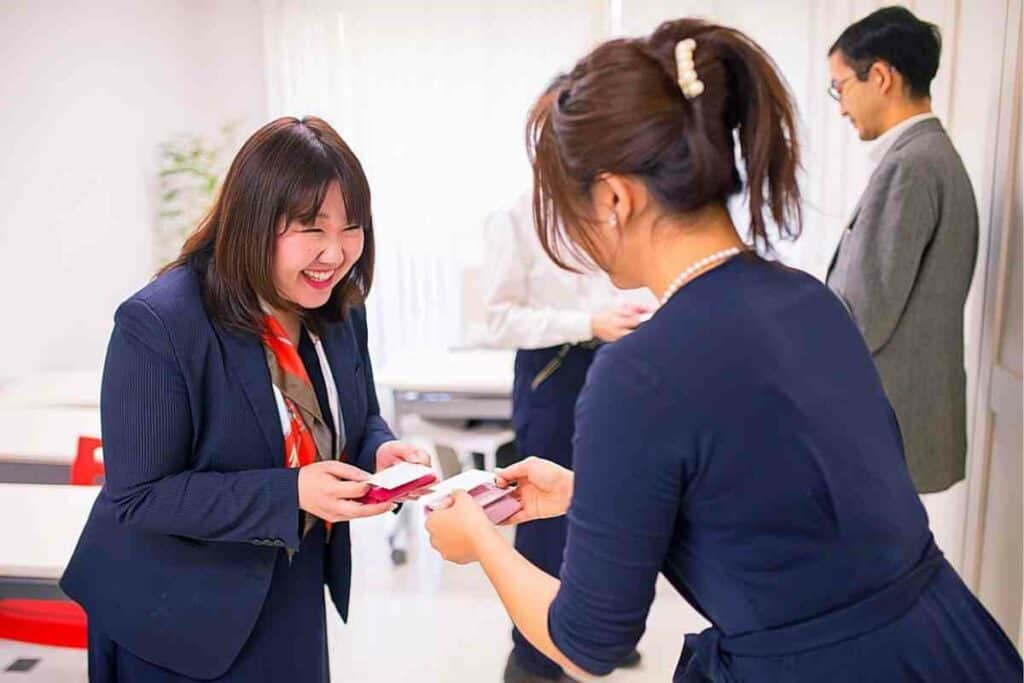 We have broken down the dos and don'ts of Japanese business card etiquette for you here to ensure you get it right.
So, let's take a look at this complete guide to Japanese business card etiquette.
How to Give and Receive a Business Card
Giving a business card in Japanese culture is seen as a reflection of your professional identity.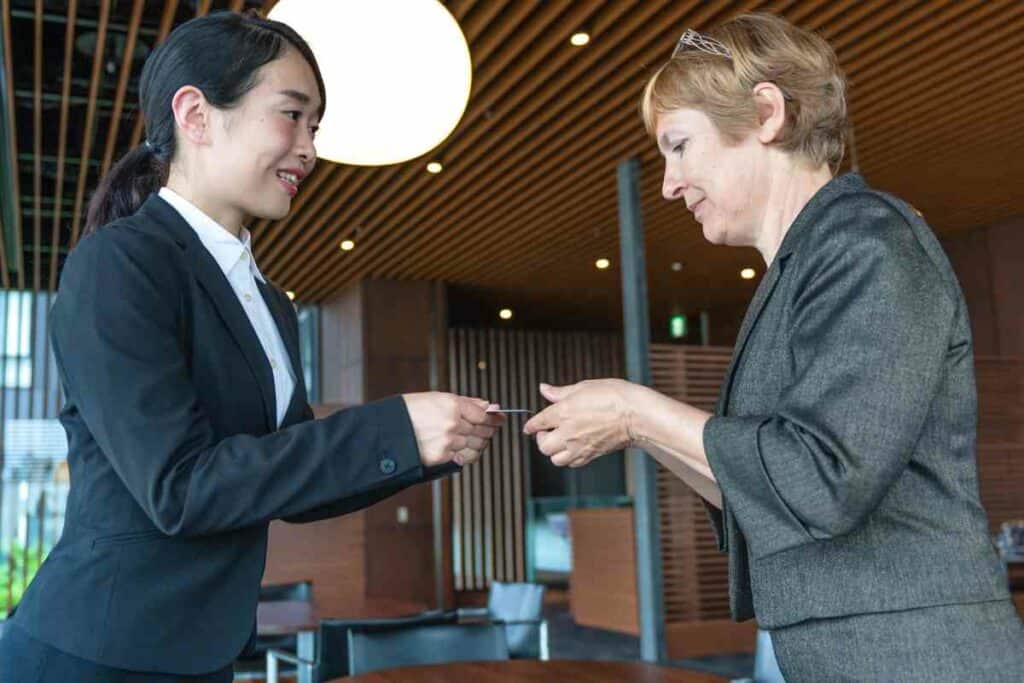 Making sure you always carry a good number of cards with you is important – the last thing you want is to be caught out if someone asks you for one.
It's important to use both hands to give the card and to receive it:
To give a card, you would hold this in both hands, ensuring the front is facing the recipient.
When receiving, do this with both hands, making sure to study it for a few seconds before carefully placing it away.
Bowing slightly when you receive a card is a Japanese custom and a mark of respect.
Taking time to study the card and paying attention to the person's name and job title is important.
It shows you are interested in them and conveys a professional image.
If you are in a meeting, keeping the card visible on the table in front of you shows the card giver that you value them and the information on the card. This is an important mark of respect.
Writing on the business card you are given is an absolute no-no and is seen as very disrespectful. If you need to make notes, always ensure that this is done on a separate piece of paper.
Looking after the card you have been given shows you are honoring the person who gave it to you and respecting them.
Do not bend or fold the card and if you no longer require it, dispose of it respectfully. Do not rip it.
What to Include on a Japanese Business Card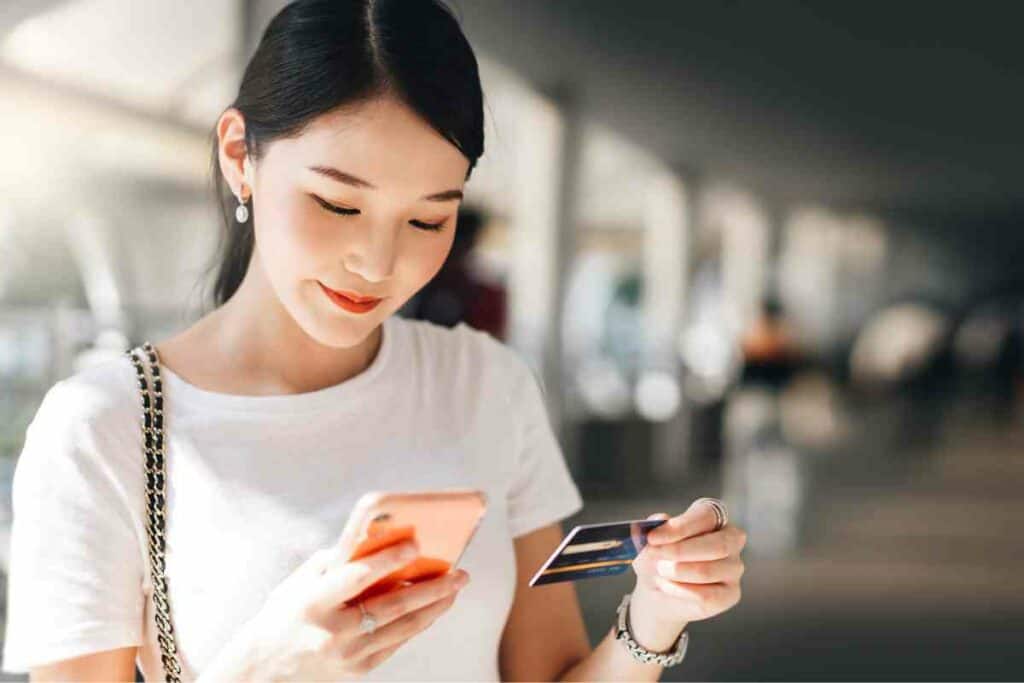 When creating your business card, you should aim to include the following details:
Your name. This should be written in both Japanese and English.
Your job title and position, this is especially important if you hold a high position in the company.
Company name and address, with the name listed first in Japanese, then in English.
Phone number. Include your office number and your cell phone number.
Email address. It's important to include an email address that you regularly use.
Some people have the other side of their card translated into Japanese by a professional translator.
In many companies, the accurate use of Japanese honorifics and formality is important.
Choosing the Right Font
Choosing a font that is clear and easy to read is important.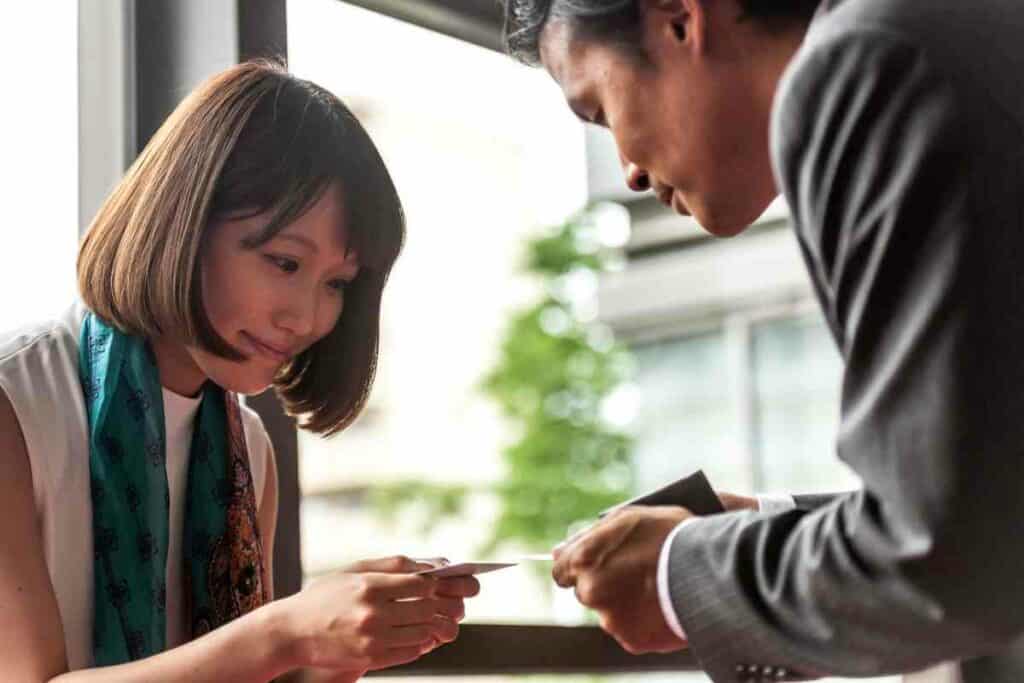 Getting this right reflects the level of professionalism and formality required in Japanese culture.
'Hiragino Mincho Pro' or 'Hiragino Mincho' are popular fonts used on Japanese business cards. This serif font is widely seen as classic and elegant and is often used in Japanese typography.
'Yu Mincho' or 'Yu Gothic' are more modern and simple sans serif fonts that convey a sense of innovation, and are therefore more popular with tech company employees.
The font you choose should match the overall style and design of your business card.
You should also keep in mind the industry you work in, and the target audience.
Consulting with a native Japanese speaker or graphic designer will ensure your business card is culturally appropriate and will be effective.
Selecting the Perfect Card
Customarily, Japanese business cards will be printed on heavyweight, high-quality paper, slightly thicker than standard cardstock.
A smooth finish is preferable as it gives a sense of professionalism.
The size of the card is important too and should not be overlooked. Typically, Japanese cards are rectangular, and measure approximately 3.5 inches by 2 inches.
Color
White or off-white papers are generally seen as the best choice as colorful paper can be seen as unprofessional in Japan, so it's always best to play it safe with color.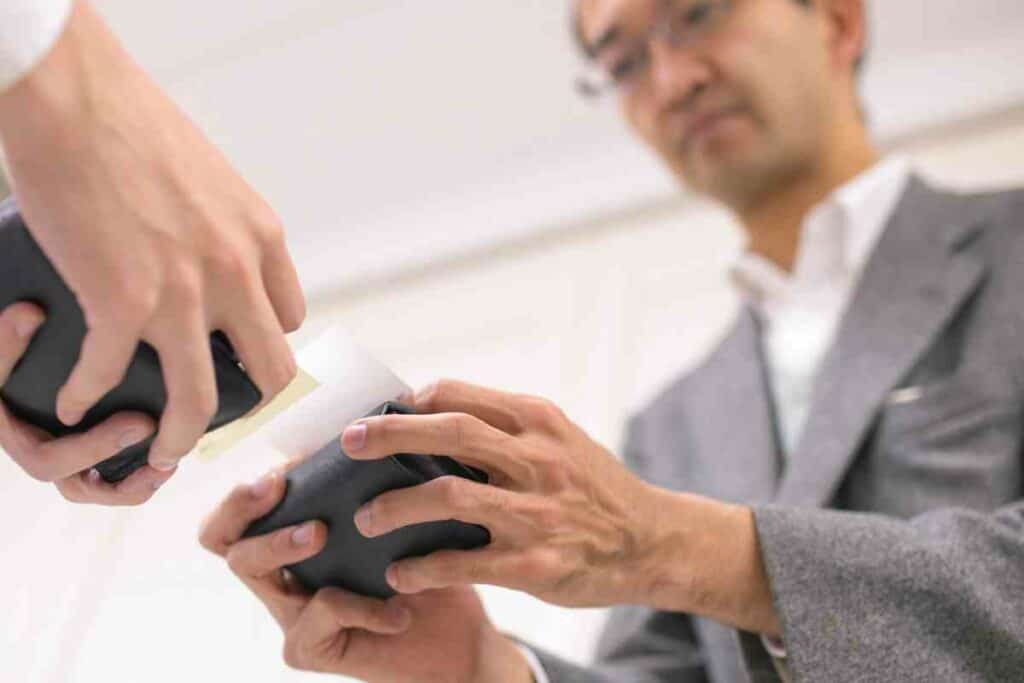 Business card color carries social and cultural meanings so take your time researching this and do not rush your choice.
White and off-white are neutral and professional and are the most common colors for business cards in Japan.
Cream and ivory-colored paper can work well and are seen as warm and friendly colors, so these colors are worth considering too.
Don't choose anything too bold or bright as this will be seen as too flashy and will not be received well.
Texture
The texture you choose for your business card is important and should not be overlooked.
Selecting a good-quality texture conveys professionalism and sophistication and shows off your keen attention to detail.
The following textures are worth considering when selecting your new business cards:
Cotton paper. This has a soft and luxurious texture and is a great option if you want to create a real high-quality feel to your business card.
Embossed paper. This adds a subtle texture and gives the card a unique touch which many find appealing.
Textured cardstock. A cardstock with a slight texture adds depth and interest to your business card, and crucially, is not too distracting or flashy.
Wove paper. This is a popular choice for business cards in Japan. Its smooth texture looks clean and professional.
It is important that the texture you choose compliments the overall design of your business card and remains appropriate and professional.
The Right Ink for a Professional Finish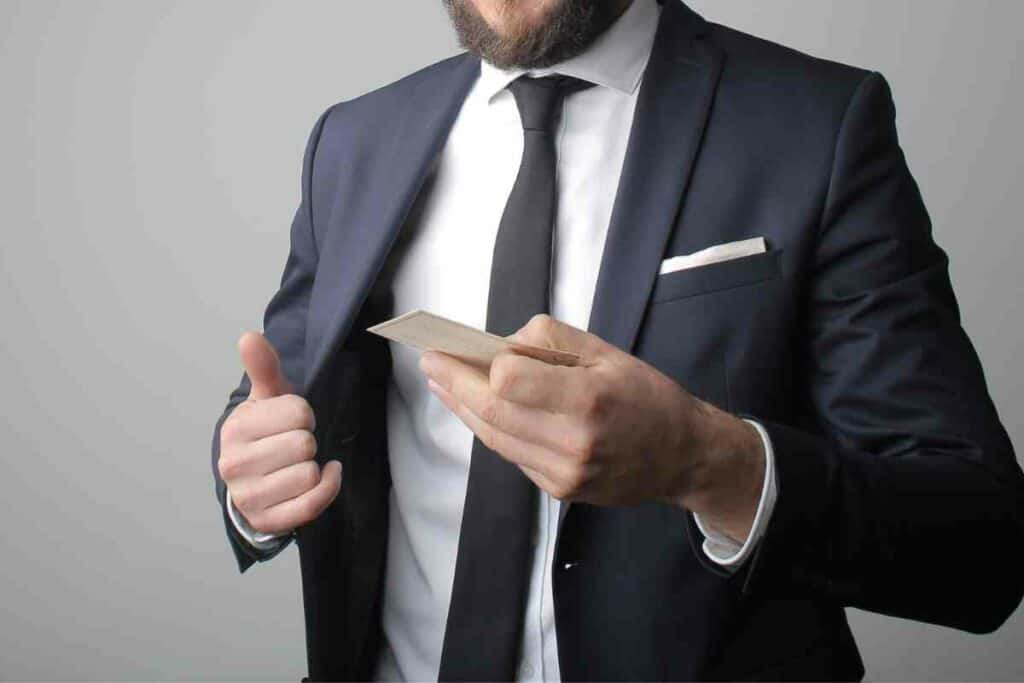 Ensuring that the ink you choose for your business card is dark and easy to read is an important factor to consider.
Legibility is highly valued in Japanese culture so this should not be overlooked.
The most commonly used color ink in Japan is black. Black is seen as a formal, traditional color and has associations with professionalism and respect.
When designing your own card, it's important to use high-quality blank ink. This ensures your font will be legible.
You could consider the following options:
Gel ink. A hybrid ink that is known for its smoothness and fast drying time. It is highly pigmented and produces a bold and vibrant color, making it a popular choice for Japanese business cards.
Oil-based ink. Produces sharp, clear print. A particularly good choice for small text.
Jet-black pigment ink. Its high pigment produces a very dark and opaque black color. It is an excellent choice for cards that may be exposed to water or sunlight as it is waterproof and fade-resistant.
Consider your own personal preferences here and the overall aesthetic of your business card.
You can always test out different inks on a small batch of cards before making your final decision.
Final Thoughts on Japanese Business Card Etiquette
In Japanese culture business cards or meishi are seen as an extension of one's identity and reflect the status of the individual and the company they represent.
Taking time to fully understand the process of creating your own business card will serve you well and impress your Japanese work colleagues.