Many of the world's wealthiest and most successful men hail from Japan.
Japanese companies are known worldwide for their focus on quality and attention to detail.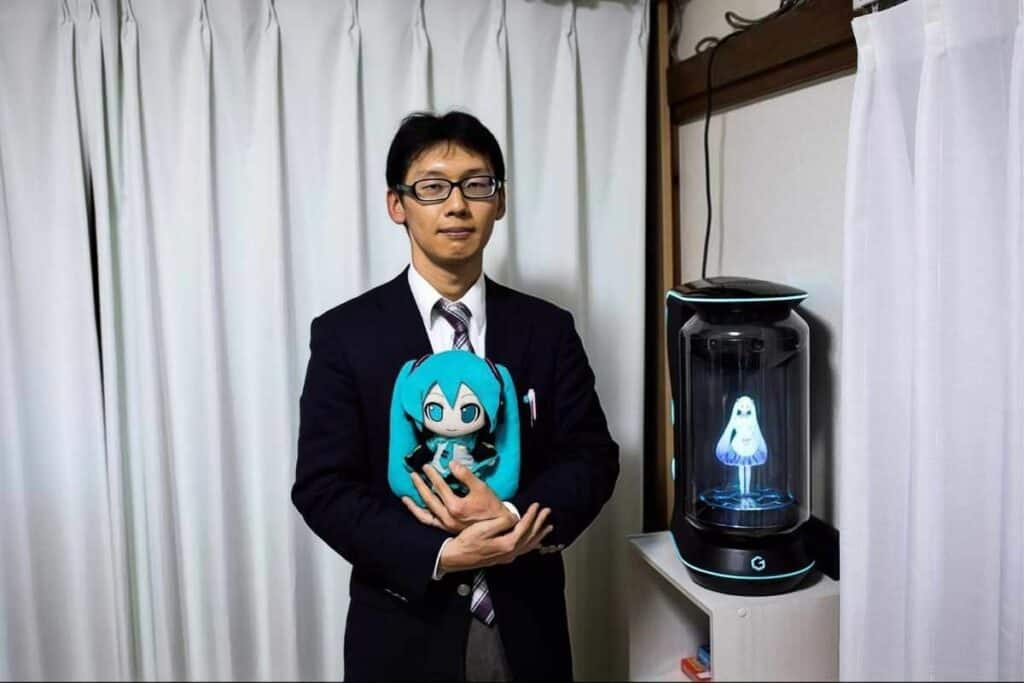 This strong corporate culture creates an impression of unity, often leading to great productivity and success.
Let's take a look at 11 of the most successful male Japanese Entrepreneurs.
1. Masayoshi Son
Born on August 11, 1957, in Tosu, Japan, Masayoshi is the son of a Japanese entrepreneur and the founder and CEO of SoftBank Group Corp.
SoftBank's Vision Fund is one of the largest technology investment funds in the world and Masayoshi is known for being one of the driving forces behind it.
Masayoshi also made some early investments in:
Yahoo
ARM Holdings
and Alibaba
These very well-made decisions got him a lot of recognition.
His career took off in the early 1980s when he was working as a software distributor and founded SoftBank.
Gradually, SoftBank expanded and became a much more prominent business in the telecommunications and internet services sector.
The 2000s saw Masayoshi's focus change slightly. He made some good investments in technology companies, which would turn out to be excellent decisions bringing him into the spotlight as a major business player.
As well as his many businesses, Masayoshi is known as being a very charitable man.
In 2011 he donated $120 million to the victims of the Tohoku earthquake in Japan. The SoftBank Foundation, which he also established, supports many charitable causes.
He has a net worth of over $20 billion, making him one of the world's richest people.
2. Hiroshi Mikitani
Billionaire entrepreneur, philanthropist, and CEO of Rakuten, Hiroshi Mikitani was born on March 11, 1965, in Kobe, Japan.
He attended Hitotsubashi University, Tokyo, where he studied Economics. He went on to complete an MBA from Harvard Business School.
Hiroshi started Rakuten in 1997. Originally, it was to be an online marketplace aimed at Japanese consumers.
They would be able to purchase e-books, travel, banking, and telecommunications goods.
Steadily, Rakuten grew to be one of the biggest e-commerce companies in Japan. It now spans 30 different countries.
Philanthropy is important to Hiroshi. Wanting to promote environmental sustainability and bring awareness to climate change, he set up The Mikitani Foundation for the Earth.
His net worth is around $3.3 billion, making him one of Japan's wealthiest people.
3. Tadashi Yanai
Tadashi Yanai was born on February 7, 1949, in Yamaguchi Prefecture, Japan. He is the founder and CEO of Fast Retailing, a multinational clothing retail holding company.
Fast Retailing owns many popular brands, including:
Uniqlo – a Japanese casual wear designer, producer, and retailer.
J Brand – an American denim wear company founded in Los Angeles, California, in 2005.
Theory – a New York-based contemporary fashion brand selling men's and women's clothing and accessories.
Comptoir des Cotonniers – A French fashion brand.
GU – A Japanese discount designer, manufacturer and retailer of casual clothing with over 450 stores across Japan.
Princesse Tam-Tam – a women's lingerie and swimwear brand.
His career began in 1984 when he opened his first Uniqlo store in Hiroshima.
Since then, the company has been transformed by Tadashi into a global retail giant. Fast Retailing now has over 3,500 stores in over 25 countries.
Tadashi has won many awards for his incredible business leadership. He was even named one of Time magazine's 100 most influential people in the world in 2020.
His net worth is $31.1 billion, ranking him as one of Japan's wealthiest people.
4. Akio Morita
Akio Morita was the co-founder of the Sony Corporation, one of the world's largest entertainment companies.
He was born in Nagoya, Japan, and served in the Imperial Japanese Navy during World War II.
Together with his friend, Masaru Ibuka, he founded Tokyo Telecommunications Engineering Corp, which later became known as Sony Corporation.
Akio played a key part in the development of the transistor radio, Betamax, and VHS videotape recorders.
He placed great emphasis on innovation, teamwork, and customer satisfaction and became known for being an advocate for cultural exchange and global trade.
He received many awards during his lifetime, including the Order of the Sacred Treasure, the Legion of Honor, and an induction into the U.S. Business Hall of Fame. Sadly, Akio died at the age of 78 in 1999.
5. Soichiro Honda
Soichiro Honda was a Japanese industrialist, engineer, and most importantly, the founder of Honda Motor Co Ltd, one of the world's largest manufacturers of cars and motorcycles.
He was born in Hamamatsu, Japan and in his early years worked as a mechanic in an auto repair shop. It was here he gained lots of practical experience working with engines and machines.
In the 1930s he set up his own business manufacturing piston rings, which eventually led him to design his own lightweight motorcycle.
In 1948 he founded Honda Motor Co Ltd and started producing motorcycles. It quickly became known for its engineering expertise, which helped the company quickly progress into a global company at the cutting edge of technology.
Although he retired in 1973, Soichiro continued to be involved in its management until he died in 1991.
6. Nobutada Saji
Nobutada Saji is the former CEO and honorary chairman of Suntory Holdings, one of Japan's largest beverage companies. He was born on January 7, 1945, in Osaka, Japan.
In 1965 he graduated from Keio University and joined Suntory, working his way up to the position of CEO by 2001.
He expanded Suntory into new markets, even creating a joint venture with PepsiCo in Asia.
He placed a lot of focus on sustainability and corporate social responsibility, gaining a lot of praise for his progressive approach.
Suntory was the first Japanese beverage maker to introduce PET bottle recycling and now sources sustainable raw ingredients to reduce its carbon footprint.
Nobutada retired in 2014 but is still actively involved in the company's business. He states his most important role is continuing to advocate for sustainability and social responsibility.
7. Busujima Kunio
Kunio Busujima was the founder of Sankyo, one of the main manufacturers of pachinko machines in Japan. Pachinko is a popular game in Japan, similar to pinball.
Busujima was born in 1923 in Nagasaki, Japan. His first job was working at a steel company, he then started up his own business in 1953.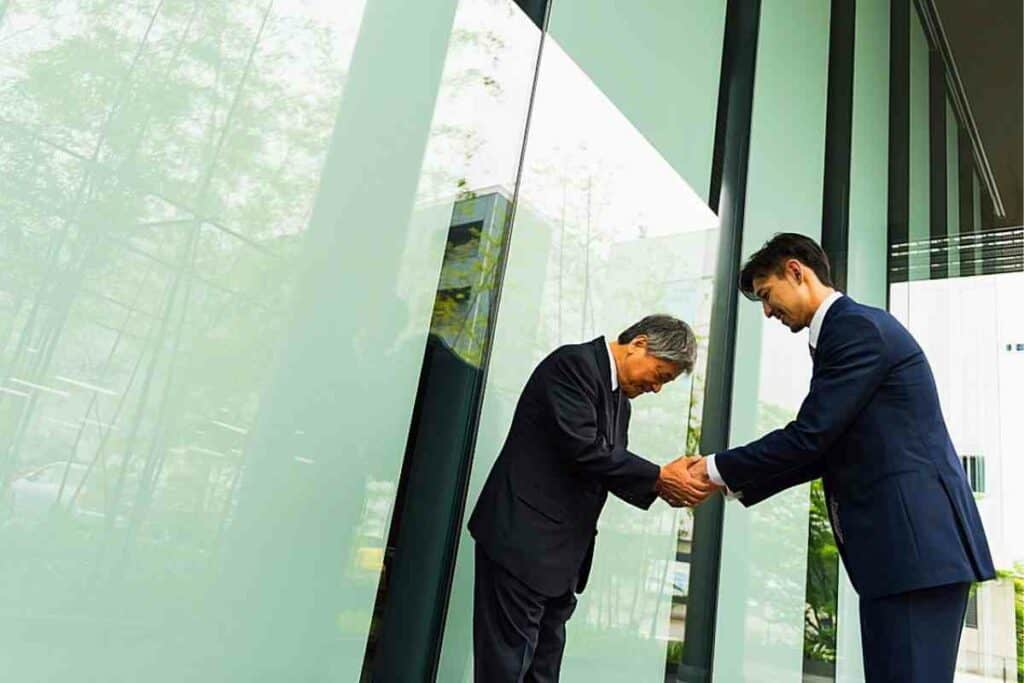 Sankyo soon grew to be one of the most successful pachinko machine manufacturers in Japan.
Well-known for his keen business sense and insistence on high-quality manufacturing, Busujima transformed the pachinko industry with the introduction of new designs.
He died in 2012 aged 89 and leaves behind a legacy through Sankyo which continues to be incredibly successful.
8. Enomoto Daisuke
Enomoto is the founder of Tonkean which provides a platform for businesses to automate their workflow.
He also worked as a product manager at google where he was responsible for the development of Google Drive and Google Sheets.
Known for his skill in product development and design, he has been named in the Forbes' 30 under 30 list for Enterprise Technology. He also made the MIT Technology Review's Innovators Under 35 list.
Tonkean enjoyed a period of rapid growth which attracted heavy investment from top venture capital firms. This success has brought Enomoto lots of recognition and praise for Tonkean's streamlined efficiency.
9. Fujita Den
The founder of the popular Japanese restaurant chain, Sukiya, Fujita was born in Osaka in 1926.
His family had their own confectionary business, which gave him valuable early exposure to business life.
After high school, he started working for a trading company, later setting up his own business selling eyeglasses and bicycles.
In 1966 the first Sukiya restaurant opened in Tokyo specializing in gyudon, a Japanese dish made from beef and rice.
Fujita had excellent marketing skills which helped in the success of the business.
He died in 2004 aged 78. His restaurant chain, Sukiya, has grown to be one of the largest fast-food chains in Japan.
10. Fukuda Yoshitaka
Fukuda is a Japanese entrepreneur known for his innovative spirit.
He has been in receipt of many awards and honors for his contributions to the Japanese internet industry and supports startups and promotes entrepreneurship in Japan.
Born in Tokyo in 1967, his career began in 1998 when he started his first company, CyberAgent. Originally, this was to be a development company, but it gradually moved into media and gaming.
Fukuda ensured that CyberAgent became one of the most successful internet companies in Japan.
Now operating many global websites and services including Amemba and Amemba TV. CyberAgent now has offices in the United States, China, and many other countries.
11. Horie Takafumi
Horie is a Japanese entrepreneur and founder of the Japanese company 'Gree'. He was born on October 28, 1972, in Miyazaki, Japan.
Gree started out as a social networking site for mobile devices but under Horie's leadership, it expanded into gaming and e-commerce.
It quickly became one of the most successful internet companies in Japan, valued at over $4 billion.
In 2012 Horie admitted to accounting irregularities in Gree's financial statements. He was convicted of securities fraud and served four years in prison.
Now released, spends his time working as an angel investor and start-up mentor.
Final Thoughts on Successful Japanese Male Entrepreneurs
These incredible men have made huge contributions to the business world, making valuable changes that will last for hundreds of years.
More impressively, they have shone the spotlight on other important issues, such as global warming, and donated billions of dollars to charity.