When you're traveling in Japan for the first time, you may not know where you can get a meal.
To help you find decent places to grab a meal on the go, I have gathered an SOS list of fast food brands that can keep you alive with cheap, fresh, and hot food.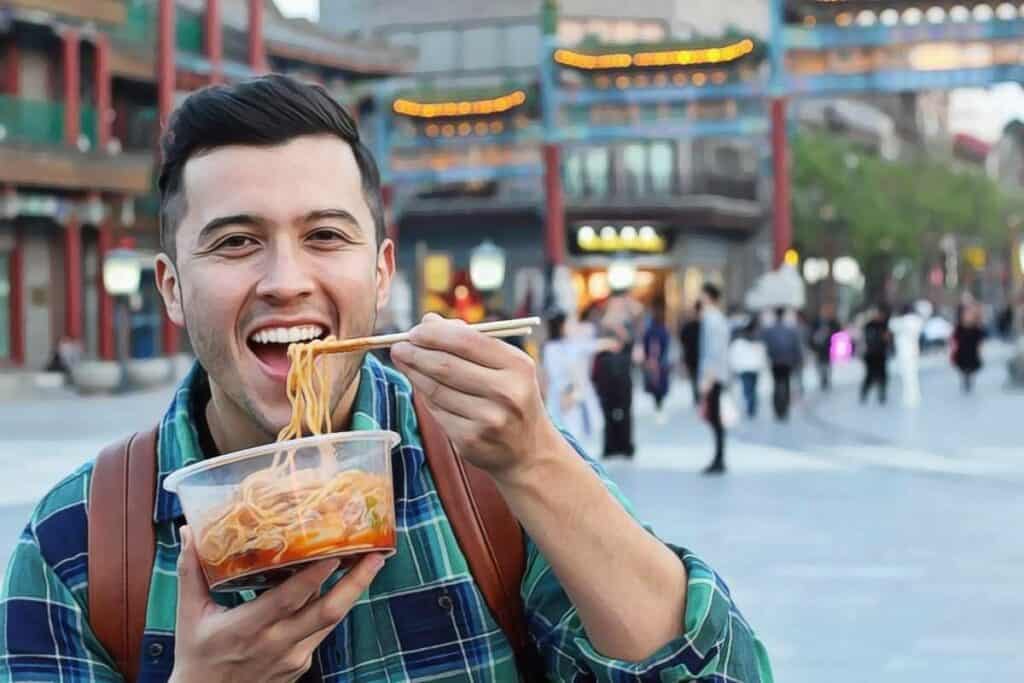 Many of these companies have online ordering, so be sure to click on the website links if you're in Japan and looking for something to eat right now. 
10 Best Fast Food Chains in Japan
No more dashing for the golden arches in Japan.
These 10 Best Fast Food Chains in Japan serve great food that is clean and fresh.
If you're heading to Japan, make sure you try them all. 
1. Freshness Burger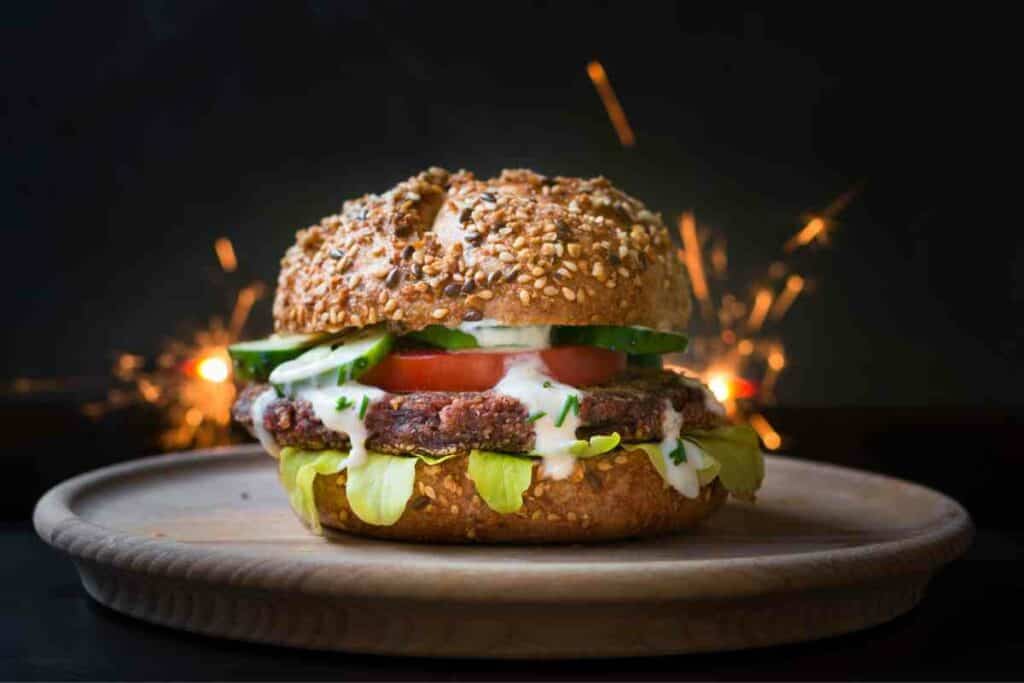 Headquarters
Tokyo, Japan
Founded (Founded)
1992 (Mikio Kurihara)
No. of outlets
189 in Japan, 20 in Korea, and 1 in Hong Kong
Menu highlights
The Lime Fragrant
Classic Avocado
Harissa Cream
Cheese Burger
Creamy Uji matcha milk
The GYOZA dog
Website
www.freshnessburger.co.jp/
Social media
www.instagram.com/freshness_1992/
Freshness Burger will remind the older readers of this blog of what McDonald's was like when it originally came out in the 1950s.
I mean the burgers are not plastic, lots of fresh ingredients are showing up in the food and the service is with a smile!
The company opened its first restaurant in Shibuya, Tokyo in 1992 and has grown to 189 Japanese outlets.
I am dreaming of this excellent burger joint coming to the States and showing us how things are done right!
2. Yoshinoya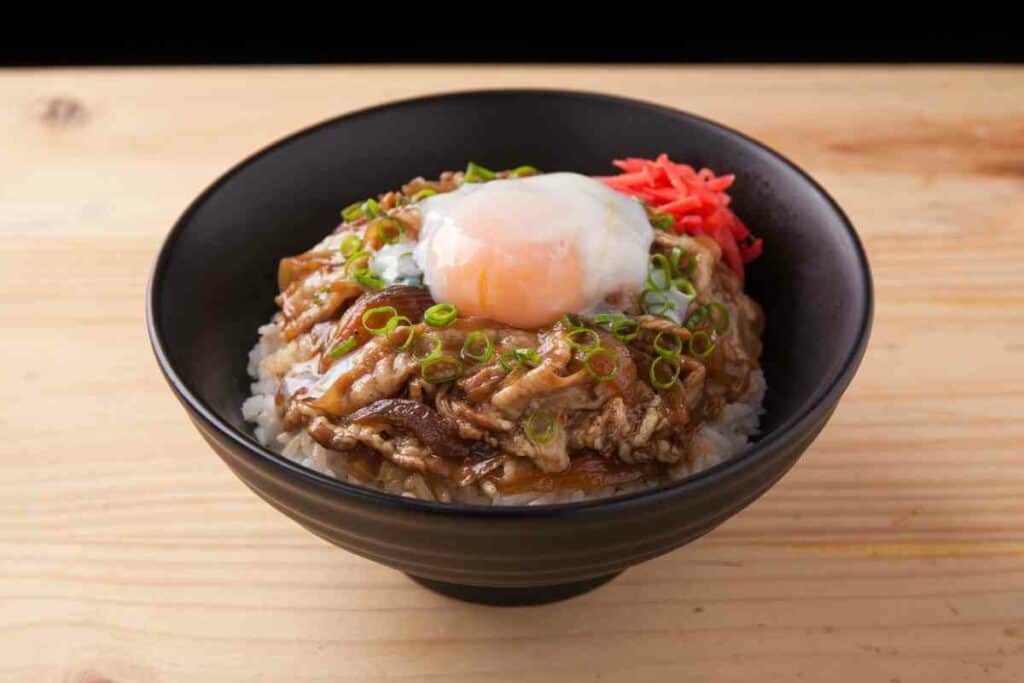 Headquarters
Kita, Tokyo, Japan
Founded (Founded)
1899 (Eikichi Matsuda)
No. of outlets
1,107
Menu highlights
The Lime
Meaty Beef Bowl
The Pork Rice Bowl
Eel Plate
Website
www.yoshinoya.com/en/
Social media
www.instagram.com/yoshinoya_america/
Yoshinoya is one of Japan's most beloved fast food chains.
It started in the Nihonbashi fish market (later the Tsukiji fish market) in Tokyo over 124 years ago. This family restaurant built its brand by providing cheap, tasty, and fast meals. 
Nowadays, you'll find Yoshinoya outlets in every province of Japan as well as international restaurants in the U.S., Singapore, Philippines, and Taiwan.
Its delicious meaty noodle bowls, curries, and fried chicken are always crowd-pleasers.
3. Lotteria (株式会社ロッテリア)
Headquarters
Nishi-Shinjuku, Shinjuku, Tokyo, Japan
Founded (Founded)
1972 (Shin Kyuk-ho)
No. of outlets
469 in Japan, 790 in South Korea, 6 in Taiwan, 16 in Vietnam
Menu highlights
The Yannyom Chicken Burger
The Mayo-Cheese Shrimp Burger
Corn salad
Popcorn Shrimp
Website
www.lotteria.jp.e.aqn.hp.transer.com/
Social media
www.instagram.com/lotteria_pr/
Lotteria Company is one of Asia's largest fast food chains. Lotteria is named after its parent company, Lotte Corporation.
It was founded by South Korean business magnate Shin Kyuk-ho, who opened the first store in Tokyo in 1972.
Though you'll find Lotteria outlets everywhere in Japan it is a much bigger brand in South Korea. 
Its menu includes typical fast-food items such as burgers, french fries, fried chicken, chicken wings, and chicken fingers.
Unique offerings that are popular in Japan include frozen cake sticks and premium cheeseburgers.
4. MOS Burger (モスバーガー)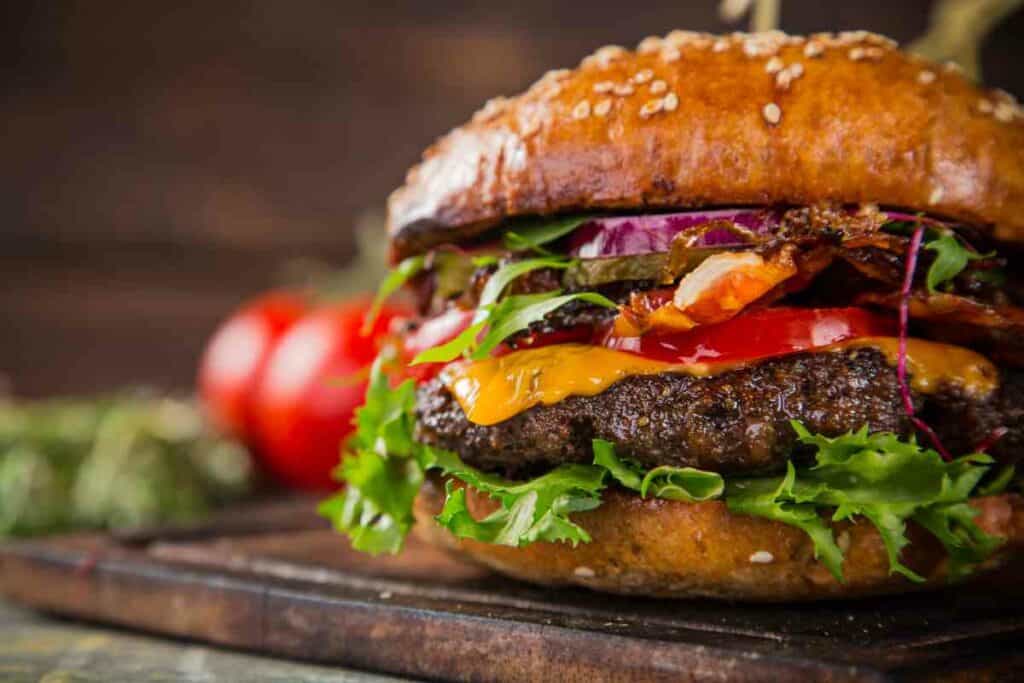 Headquarters
Osaki, Shinagawa-ku, Tokyo, 141-6029 Japan
Founded (Founded)
1972 (Atsushi Sakurada)
No. of outlets
1300 in Japan, 400 overseas
Menu highlights
The Classic MOS Burger
The MOS Yasai Burger with a lettuce bun
The Coffee MOS Shake
Corn Soup
Website
www.mos.jp/inbound/en/
Social media
www.instagram.com/mosburger_japan/
MOS Food Services or MOS Burger has over 1300 stores across the country and at least 400 overseas branches.
Like many Japanese fast-food companies, it started in 1970 and has grown to become the second-largest burger chain in Japan after Mcdonald's.
Their classic MOS burger is renowned for its delicious secret sauce which people enjoy out of the burger wrapper.
To keep the delicious meat sauce with the burger and bun, always eat a MOS burger out of the wrapper. 
5. Jef (ジェフ沖縄株式会社)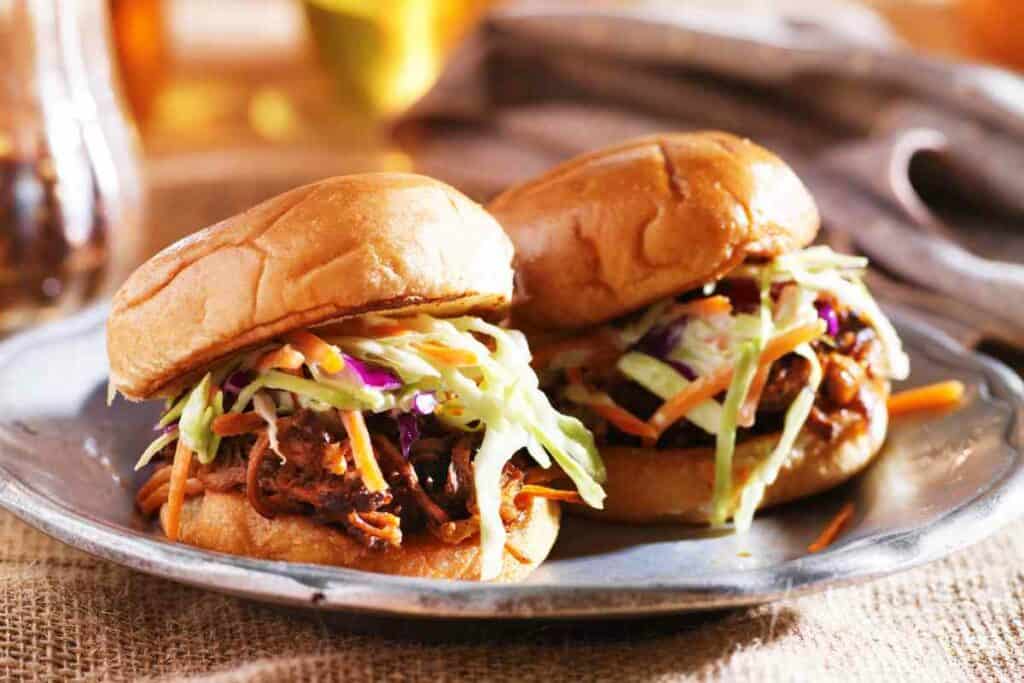 Headquarters
Okinawa
Founded (Founder)
1986 (Mr. Tamio Kina)
No. of outlets
5 in Okinawa
Menu highlights
Deep-fried Bread
Goya Rings
Jumbo Pork Sandwich 
Melon Soda
Website
jefokinawa.co.jp/
Social media
www.instagram.com/jef_okinawa/
Japan Excellent Foods, known as Jef on the island of Okinawa may just have the most unique burgers in the world!
This ultra-small burger chain only has 5 restaurants, all on the island of Okinawa.
The specialty of Jef is a little-known spam burger with a bitter gourd omelet, which is said to be delicious. 
Jef's fast food is very in keeping with the home cooking of the island.
The Goya (bitter gourd) burgers are a must-try along with favorites like Nanban Chicken Sandwich and Bacon Potato Pie. 
6. Saizeriya (サイゼリヤ)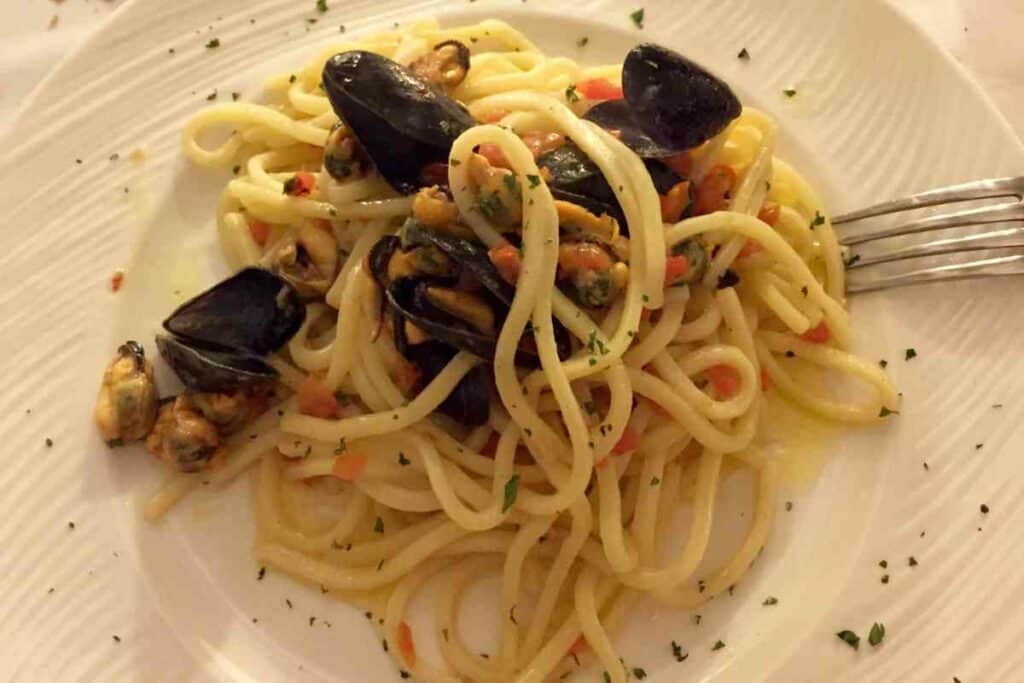 Headquarters
342-0008 No. 5, No. 2 Asahi, Yoshikawa City, Saitama Prefecture, Japan
Founded (Founder)
1973 (Yasuhiko Shogaki)
No. of outlets
750 worldwide
Menu highlights
Spaghetti Arrabbiata Shrimp Doria
Spaghetti alla Vongole
Grilled mussels with vegetable salsa
Website
www.saizeriya.co.jp/
Social media
www.facebook.com/Saizeriya4Fun
Saizeriya is a Japanese Italian restaurant chain that offers family dining with classic dishes like pizza and spaghetti bolognese. 
This Saitama-based company was started in the 1970s by Yasuhiko Shogaki.
He was a student who worked in a western-style restaurant called Saizeriya in Ichikawa, Chiba prefecture.
He performed so well on the job that he eventually gained ownership of the business. 
Shogaki switched the menu to Italian cuisine which was beginning to become popular in Japan.
After an initial dip in custom, the business thrived and grew. Saizeriya continues to grow and has opened a new restaurant in Aomori as recently as February 2023. 
7. CoCo ICHIBANYA
Headquarters
Ichinomiya, Aichi, Japan
Founded 
1982 
No. of outlets
1400 worldwide
Menu highlights
Fried fish curry
Squid curry 
Eggplant curry
Mango Lassi Pudding
Website
www.ichibanya.co.jp/english/index.html
Social media
www.instagram.com/coco_ichibanya_tsuruoka/
This type of liquid curry is something I struggle with, but the meat, fish, and vegetable curry dishes of the CoCo ICHIBANYA chain are a global hit with the restaurant chain having more than 1400 stores worldwide.
Curry was introduced to the Japanese by the British over 150 years ago.
Since that time it has grown to become one of the country's favorite foods. The CoCo ICHIBANYA chain has capitalized on this with a menu of varied curry rice dishes. 
8. Fuji Soba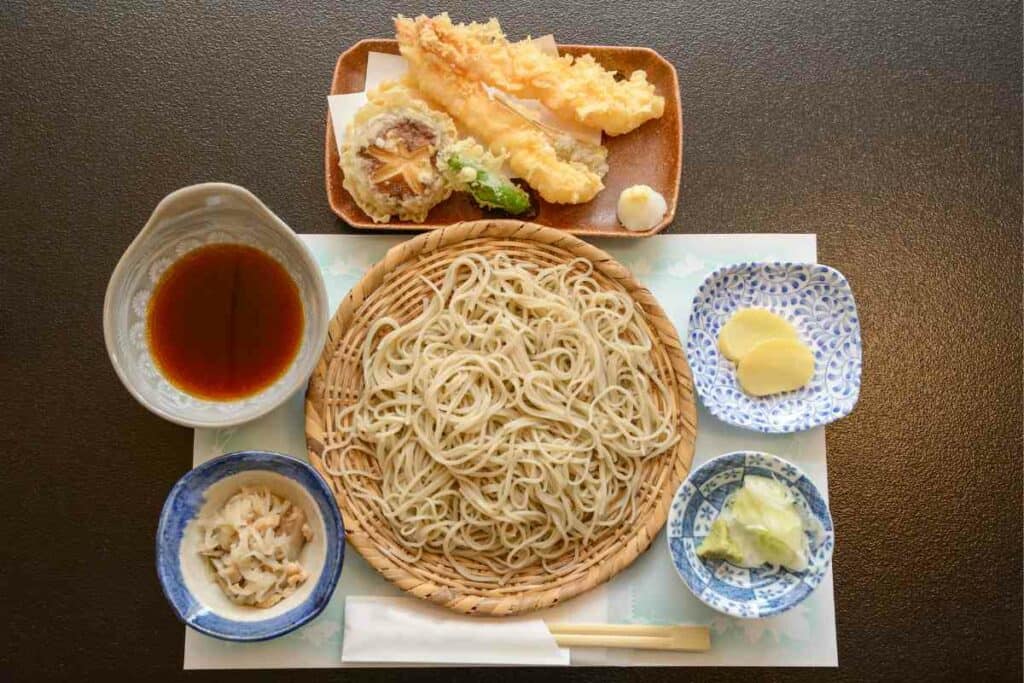 Headquarters
1-36-1 Yoyogi, Shibuya-ku, Tokyo Odaka Building 3F
Founded 
1985
No. of outlets
113 worldwide
Menu highlights
Meat Fuji soba (udon)
Tempura soba (udon)
Red ginger tempura soba (udon)
Croquette soba (udon)
Katsudon
Website
fujisoba.co.jp/eng/
Social media
www.facebook.com/fujisoba?sk=app_255664981180350
If, like me, you love those little stand-up soba stands, you'll love the hot and fresh cuisine of Fuji Soba. Michio Tan, a graduate of Tokyo Nutrition & Food College founded Fuji Soba in 1985.
His goal was to start a 24-hour soba business and since he opened his first eatery in Kawaguchi City, Saitama, the business has grown to more than 113 outlets.
This restaurant keeps things very simple with a basic menu of soba, ramen, udon, and rice dishes. The food is cheap, hot, and fresh, with as many top-ups of noodle balls as you need to feel full.
The ingredients are fresh and good quality, so this is a place where your health won't be compromised by eating there regularly. 
9. Ootoya (大戸屋)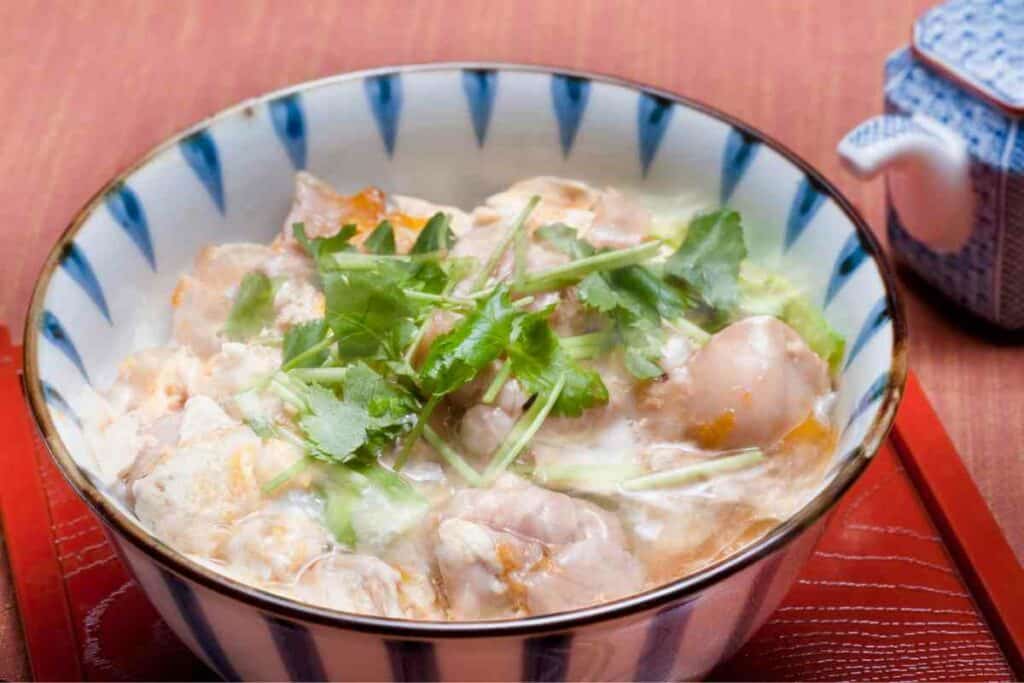 Headquarters
Musashino, Tokyo, Japan
Founded 
1958
No. of outlets
416 worldwide
Menu highlights
Oyako-don
Pork cutlets
Charcoal grilled fish
Maguro-donSoba
Website
www.ootoya.com/
Social media
www.instagram.com/ootoya.jp/
Ootoya is a great restaurant chain for cost-effective set-menu dining. What I love about this chain is it is always near hotels and hostels where people will want to get a meal without wandering far. 
Everything at Ootoya is freshly prepared, despite a meal costing as little as JPY 1000 ($7.50). Dishes are served beautifully in boxes and ceramics, so you don't feel like you're eating cheap.
The menu has lots of options and seasonality so if you're staying in Japan long-term, you won't get bored feeding yourself from there regularly. 
10. Jonathan's (ジョナサン)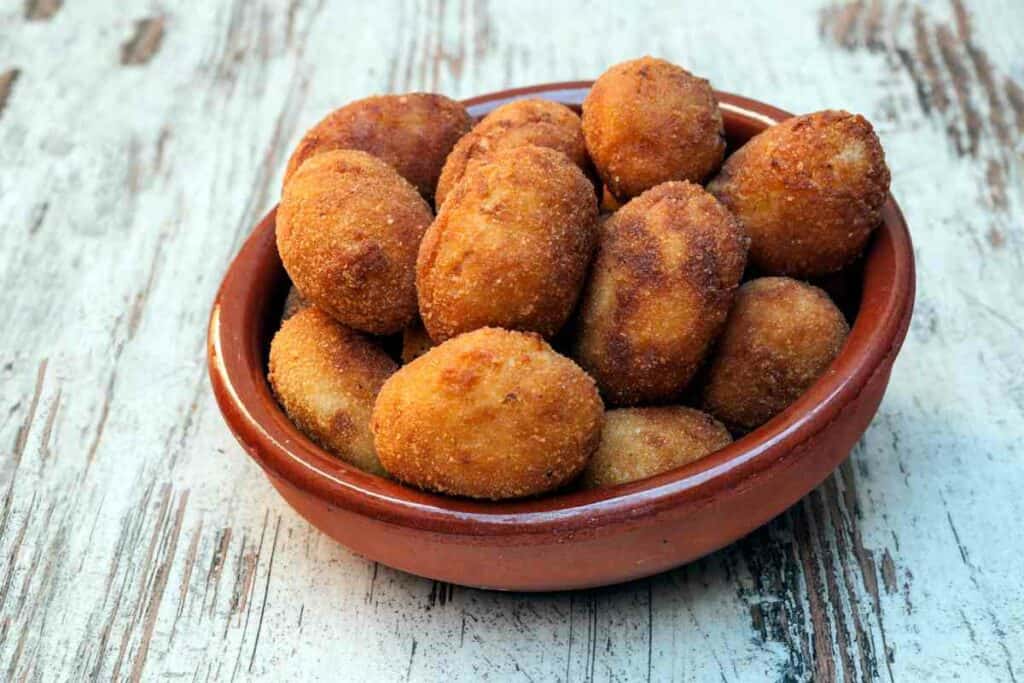 Headquarters
Nishikubo, Musashino City, Tokyo 180-8580
Founded 
1962
No. of outlets
20
Menu highlights
Hokkaido cheesecake
Creamy crab croquettes
Tasmanian beef hamburger steak
Japanese breakfast
Website
www.skylark.co.jp/en/jonathan/
Jonathan's is a family restaurant chain that specializes in classic western and Japanese cuisine.
The business has American-style decor and serves breakfast, lunch, and dinner, with some restaurants open 24 hours per day.
This eatery is popular with Japanese people of all ages because of its comfortable dining and varied menu. 
In Conclusion
If you can identify any of these neon signs, you won't go hungry as a foreigner in Japan. Many of these brands have been exported across the world.
Thankfully with great quality and excellent service, you can eat at these Japanese restaurants confidently and discover some new favorites!