The rise of successful female entrepreneurs in Japan has produced many benefits for the country including:
Economic growth. New jobs and businesses are created by these fierce businesswomen.
Diversity and inclusion. Female entrepreneurs help create a more diverse society.
Role models. Young girls aspire to entrepreneurship as a career option.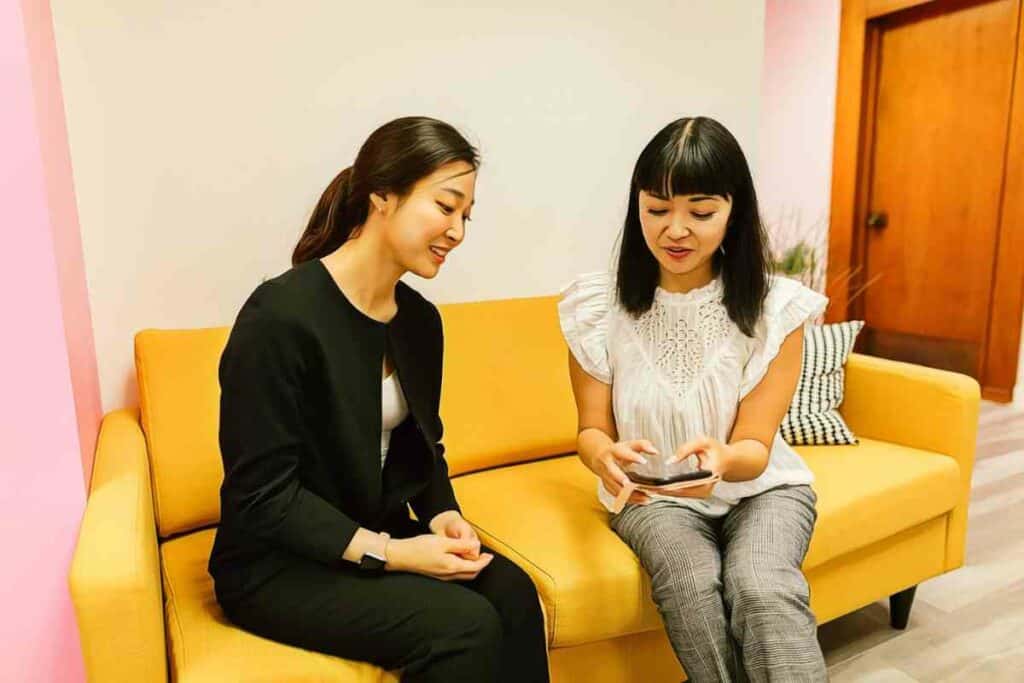 Let's take a look at the 7 of the most successful Japanese female entrepreneurs.
1. Yoshiko Shinohara
Despite the odds against her, in early 2017 Yoshiko became Japan's first self-made female billionaire.
She founded a temporary staffing company, Tempstaff, in 1973 after working for a short while as a secretary.
Tempstaff quickly expanded to over 300 offices in Japan and overseas by 2016. Yoshiko retired in April 2016 and owned an 11% stake in the firm.
As of 2017 Temp Holdings had $5.2 billion in revenue.
Yoshiko once profoundly said "The importance of women being able to work as well as raise children left an indelible impression on me". 
2. Akiko Naka
Akiko Naka is the CEO of the professional networking and recruiting platform, Wantedly, which is based in Tokyo.
Akiko founded Wantedly in 2010, her goal was to create a high-quality platform where people could find work that was meaningful to them.
Akiko has been awarded the Foreign Minister's Commendation by the Japanese government in 2018. Her contributions to the global business world meant she was named in Forbes Asia's 30 under 30 list in 2016.
A strong advocate for women, Akiko regularly speaks at events and conferences and shares her experiences as a female entrepreneur in Japan. 
3. Kahoko Tsunezawa
After graduating from Keio University, Kahoko went to work for Ratuken and Recruit Holdings, eventually founding her own startup from her home at age 26. The startup, Trenders Inc, quickly grew into a lucrative business.
In 2012, Kahoko was the youngest ever female entrepreneur listed on the TSE Mothers Index.
Kidline was Kahoko's second business venture, which started in 2014. Her vision was to create a babysitting service that could help mothers like herself to work and raise a family.
Kahoko wanted to create a society where women could shine. Kidline offered a reliable childcare service at short notice.
A successful author, she has written many books including:
'Founding My Own Company'
and 'Every Woman is Free.'
She has stated "We want to help establish a society where women can shine by providing safe and reliable childcare through our online babysitting matching service. To this end, we will cultivate and promote a babysitting culture across Japan and strive to find solutions to social issues arising from the shortage of available childcare support services."
Her business has helped thousands of Japanese women focus on their careers; it is Kahoko's dream that her business will expand worldwide.
4. Rika Nakazawa
Rika is the founder of a space technology startup, ALE, that is currently developing a shooting star satellite.
She has a background in astrophysics and worked as a researcher at the University of Tokyo before founding ALE in 2011.
Her goal was to create a product that would allow people to benefit from the beauty of shooting stars at any time.
The shooting star effect is created by the launching of tiny pellets into the earth's atmosphere, which burn up when re-entering creating bright lights, like stars.
Time magazine named ALE as one of the 25 best inventions of 2019. It has also won awards for its groundbreaking technology and innovation.
Rika also advises the Ministry of Education, Culture, Sports, Science, and Technology. She also serves on the Board of Directors at the Japan Private Space Venture Industry Association and has been recognized as one of Forbes Japan's 30 under 30.
5. Tomoko Namba
Tomoko Namba is the founder of the Tokyo-based internet company, DeNA Co. Born on November 13, 1953, in Tokyo, she graduated from the University of Tokyo with a degree in Economics in 1976.
DeNA Co was founded in 1999, initially, this started as a mobile gaming platform but under Tomoko's careful management, it expanded into e-commerce, healthcare, and social media.
It quickly became one of the most successful internet companies in Japan, and Tomoko was regarded as one of the most successful female entrepreneurs in Japan.
Tomoko is also a board member at SoftBank Corp, Japan Airlines, and Recruit Holdings, receiving several awards for her business achievements. In 2010 she was named one of Fortune's '50 Most Powerful Women in Business.
She retired in 2014 as CEO of DeNA but remains actively involved in business decisions by holding a seat as a board member.
6. Emi Takemura
Emi is the co-founder of FutureEdu Tokyo, an educational technology (EdTech) company. FutureEdu aspires to transform how people work and learn.
She is also a co-founder of Peatix, a mobile event and ticketing platform that offers users an easier way to manage events. Emi started Peatix in 2011 with Taki Harada and was a key player in the company's global expansion.
She is a regular speaker at conferences, encouraging women, and speaking about entrepreneurship, innovation, and technology.
Emi also devotes her time to mentoring startups and entrepreneurs, she is actively involved in many initiatives that support entrepreneurship and innovation. Before Peatix, Emi was a consultant for many technology startups.
7. Yoshiko Mori
Yoshiko was born on May 23, 1941, in Kobe, Japan. She is a Japanese billionaire known for founding Mori Trust Co Ltd, a leading real estate developer based in Japan.
She graduated from Mukogawa Women's University in Nishinomiya, Hyogo Prefecture, and founded Mori Building Co Ltd in 1970.
Mori Trust Co is well known for its development of some of Tokyo's most well-known buildings, including the Roppongi Hills Complex and the Toranomon Hills Complex. She also developed many of the city's top restaurants, hotels, and offices.
Most famously, she co-developed the Shanghai World Financial Center, one of China's tallest buildings.
Yoshiko donated to many causes in education, culture, and disaster relief, and is known for her philanthropic activities. She set up the Mori Art Museum in Tokyo in 2005, which boasts contemporary art from all over the world.
Her net worth was estimated to be around $3.3 billion, making her one of Japan's wealthiest female entrepreneurs. Yoshiko died in 2012.
Final Thoughts on Most Successful Japanese Female Entrepreneurs
There's no denying that these incredible ladies have broken down traditional stereotypes and paved the way for many other young women to have successful careers in business.
Many have also addressed important issues such as the gender pay gap, female representation in leadership roles, and childcare balance. By promoting female entrepreneurship, Japan can hope to enjoy a more prosperous and inclusive society.