A visit to Japan is often a once-in-a-lifetime trip, so you must get things right.
Organizing a tour of Japan can be complicated but the best Japanese tour companies make travel easier and more fulfilling by arranging a scheduled itinerary that helps you get the most out of your trip.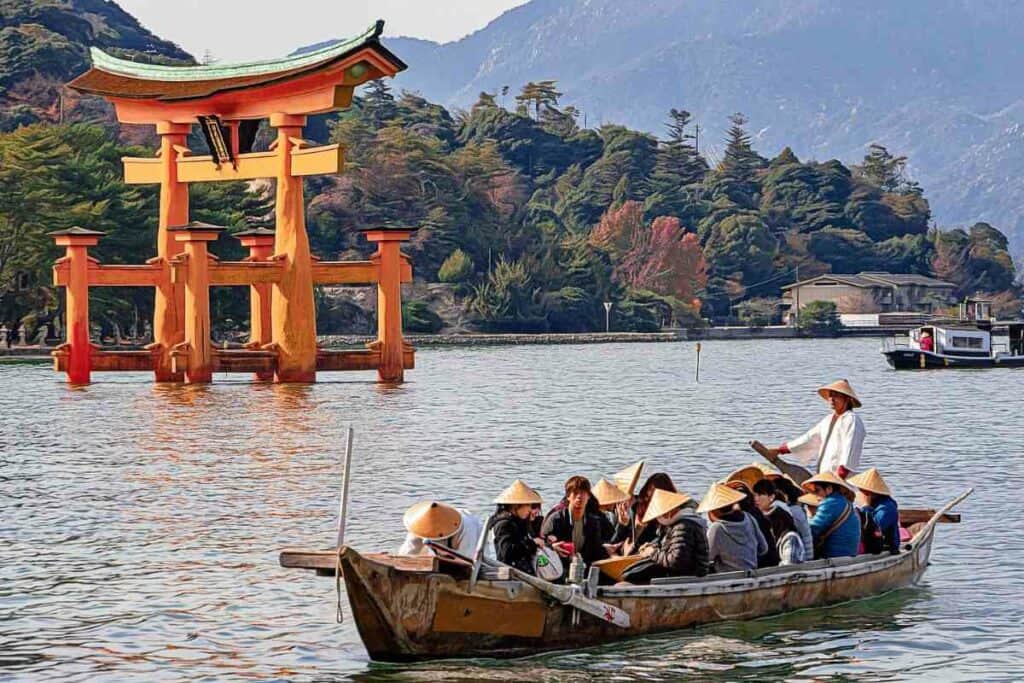 In this article, we share three of the best Japanese tour companies and examples of the trips you can choose from to see everything Japan has to offer.
Why travel to Japan?
The reasons to visit The Land of The Rising Sun are innumerable, but here are four great reasons to put a visit to Japan on your bucket list.
Outstanding natural beauty
Japan's temperate Northern Hemisphere climate supports extremely varied terrain with a variety of ecosystems and unusual geological phenomena like its abundant hot springs.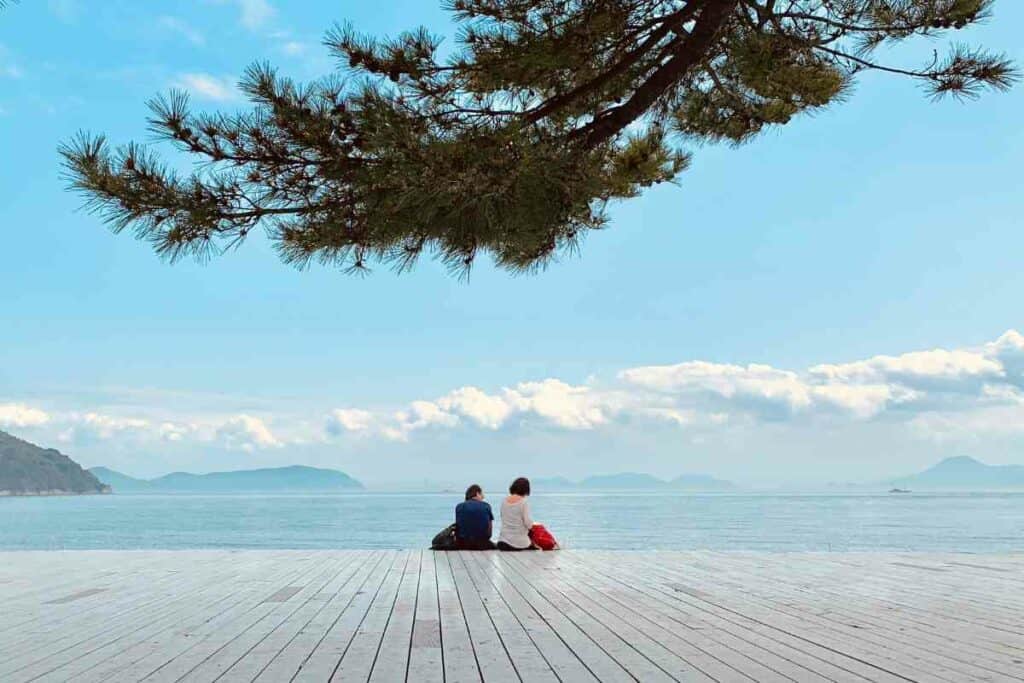 Japan even has its alpine region along with amazing wildlife like the dwarf flying squirrel and the Japanese snow monkey that can ensure harsh winters in the mountainous terrain.
Japan works hard to preserve its diverse natural scenery and welcome tourists who want to explore and enjoy nature responsibly.
Amazing world heritage sites
Japan boasts 25 UNESCO World Heritage Sites, a remarkable achievement!
By visiting Japan, you'll be able to explore some of the world's most outstanding architecture including temples, shrines, castles, and mines.
These sites are all over the islands of Japan, so ensure that your tour takes in legendary sites like the monuments of ancient Kyoto, Himeji castle, and the Shiretoko Peninsula. 
A unique culture
The history and customs of Japan are renowned around the world for their uniqueness.
Even though Japanese society is incredibly technologically and economically advanced, the people have taken great care to preserve their traditions.
A visit to Japan provides the opportunity to see interesting Japanese cultural activities and traditions like:
Tea ceremonies
Arts and crafts, including swordmaking and incense production
Festivals like Sakura and Hanami
Take a look – 10 Best Hanami Destinations In Japan
Delicious food
Japan is a foodie's paradise with some of the world's most popular cuisine.
One of the best aspects of any trip to Japan is eating authentic Japanese food, served with traditional hospitality.
Amazing food is everywhere, and Tokyo boasts the most Michelin stars of any city on earth!
Best Japanese tour companies
Selecting the best tour company for your Japanese trip will help you get the most out of visiting this fascinating country.
The best tour companies for Japan specialize in small group tours that are meticulously planned to show you as much of the country as possible in a short time and immerse you in Japanese culture.
Their packages are all-inclusive with your flights and transfers organized.
Here are three of the best Japanese tour companies that operate globally.
1. GAdventures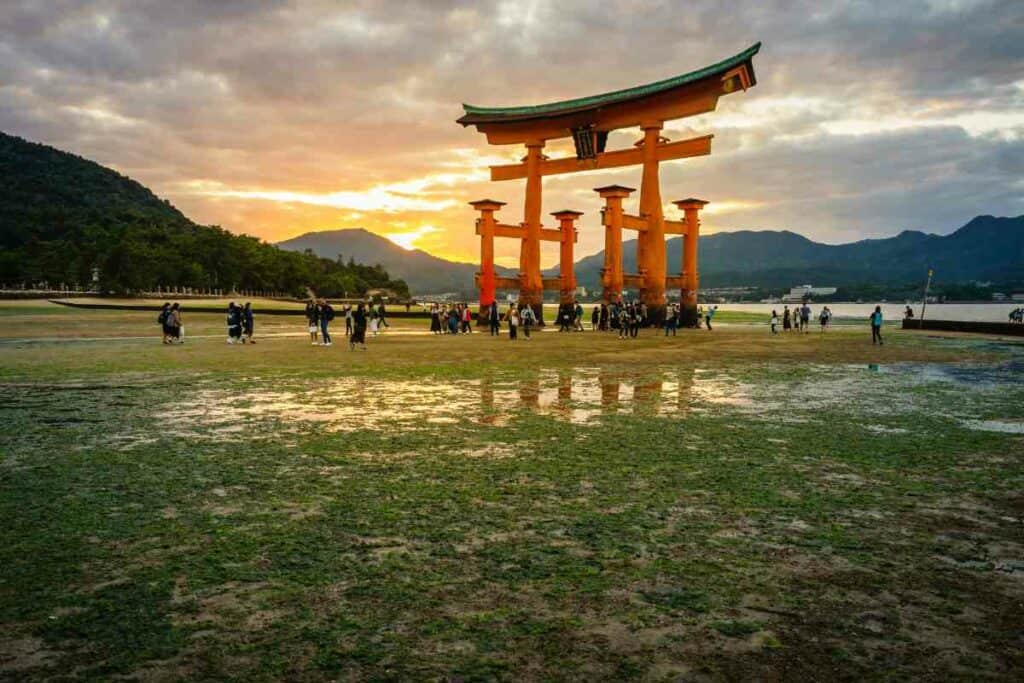 GAdventures has been leading the alternative travel sector with its small-group travel packages for over thirty years.
If you want to have an adventure in Japan and venture beyond the cities and popular tourist spots this is the company to consider. 
GAdventures offers everything the discerning traveler needs for an amazing journey: 
small groups 
solo travel options
flexible itineraries
opportunities to explore
safe, all-inclusive travel
competitive pricing
This company has expertise in assembling groups of like-minded Nipponophiles who want to experience real Japan, with local, knowledgeable guides.
GAdventures is an especially good choice for solo travelers who may want to buddy up with a fellow traveler of the same sex for reduced prices.
About GAdventures
GAdventures was founded as GAP Adventures in 1990 by Anita Voth and Bruce Poon Tip.
Their company developed a unique approach to adventure travel, bridging the gap between backpacking and more sophisticated tours. 
| | |
| --- | --- |
| Address  | 19 Charlotte St, Toronto, ON M5V 2H5, Canada |
| Telephone  | +1 416-260-0999 |
| License number | No.724 by Commissioner of Japan Tourism Agency |
| Price Point  for Japan tours | $1323 to $5177 (Feb '23 prices) |
| Family option  | Yes |
| Tours Available | 9 Japanese tours between 8 and 12 days |
| Website  | gadventures.com |
| Email | [email protected]. |
| Social Media  | www.instagram.com/gadventures/ |
Over the years, GAdventures has become a leading tour operator with 28 offices worldwide. GAdventures carries over 200,000 travelers each year with 700 itineraries available in 100 countries. 
GAdventures has an established reputation for Japanese tours that are immersive, allowing travelers to connect with locals and gain a deeper understanding of the history and culture of the islands. 
Nothing on these tours is mass-produced. GAdventures works with local hospitality businesses and venues so your Japanese tour is 100% local with money going straight to local economies. Trips are designed to sustain and not negatively impact the local environment. 
The itineraries provided are like menus, allowing you the freedom to select or omit particular options and themes, and include something different at any stage you want.
A decent amount of free time is worked into every tour. The tours are highly customizable and you can include pre- and post-trip transfers to destinations of your choice. 
If you want to create the family trip of a lifetime to Japan, GAdventures are on hand to help. Their small group packages extend to family tours that offer something for every family member. 
GAdventures available Japan tours 
A GAdventures tour is an efficient way to get across the whole of Japan in a short period. G Adventures offers at least 9 specially crafted tours lasting between 8 and 14 days. Prices start at $1300.
Here are some examples.
Epic Japan: Speed Trains & Street Food
11-day tour
Ages 18 – 39
14-person group
Train travel between Osaka, Hiroshima, Kyoto, Takayama, and Tokyo
Basic accommodation
Japan Family Journey: From Ancient to Modern Times
11-day tour
20-person group
Tour developed in conjunction with National Geographic
Starts in Imperial Kyoto and ends in contemporary Tokyo
Family-friendly 
Enhanced amenities and support
Back Roads of Japan
11-day tour
Overlooked destinations and landmarks
Castle of Matsumoto, Hagi by bicycle, and a community homestay experience
15-person group
From Tokyo to Kyoto 
Standard  accommodation
Why GAdventures?
GAdvetures has a network of Chief Experience Officers (CEOs) who handle every aspect of your Japan tour.
These Japanese travel professionals are 100% local with the knowledge and expertise to ensure that you get the maximum out of each day of your tour.
They'll know the right time to hit the hotspots to avoid crowds and speak fluent Japanese to assist you wherever necessary. 
You can be confident that your group's CEOs will be on the ground and available 24 hours per day. They are also backed up by local and regional support if any matter needs to be promptly escalated. 
2. H.I.S Discover Japan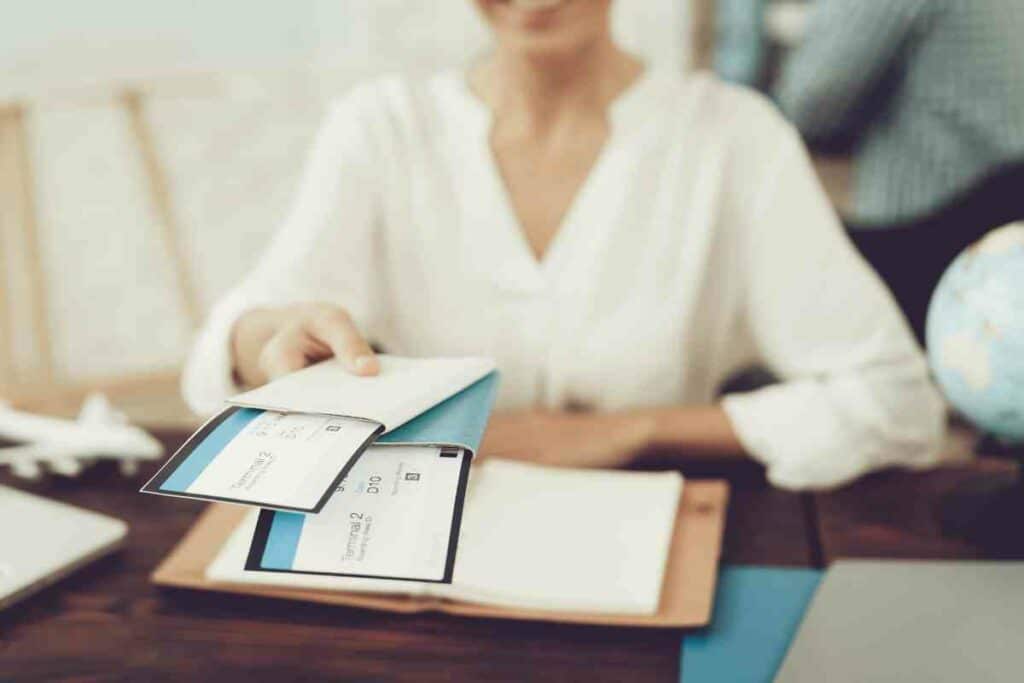 H.I.S is an extremely reputable Japanese travel agency, that is able to assist travelers with all aspects of arranging a memorable trip to Japan.
This Japanese company operates internationally, with offices worldwide. H.I.S primarily serves Japanese nationals who want to travel overseas but also provides a comprehensive range of services and tours for non-Japaese tourists and residents who want to travel or do tours within Japan. 
H.I.S can assist you with arranging
Domestic Flights
Domestic Flight/Bus tour
Domestic Bus tour
Package tours
Activities
Wi-Fi rental
JR Passes
All services are Japan-wide and H.I.S can also arrange international transfers if you want to book a complete tour with them. 
About H.I.S
Since 1988, H.I.S has worked hard to establish itself as one of the best Japanese tour companies. They offer a classic travel agency service with unique excursions and tours within Japan.
If local knowledge is essential to you, this is the company to contact as the staff will freely provide on-the-ground knowledge without any obligation to book.
| | |
| --- | --- |
| Address  | Kamiyacho Trust Tower 5F 4-1-1 Toranomon, Minato-ku, Tokyo 105-6905, Japan |
| Telephone  | +(81)3-5770-5131 (English speakersavailable) |
| License number | No.724 by Commissioner of Japan Tourism Agency |
| Price Point  | $80 for a one-day excursion (paid in Yen) |
| Family option  | Yes |
| Tours Available | +(81)3-5770-5131 (English speakers available) |
| Website  | [email protected] |
| Email | [email protected] |
| Social Media  | www.facebook.com/H.I.S.Japan/ |
The company has a strong web and social media presence, but still does the majority of its business by face or by phone.
The knowledgeable staff will help you create your ideal itinerary, with experience days, and tours from their own extensive range of options.
H.I.S is renowned for its unique travel packages. The brand's subsidiary businesses include robot-staffed hotels and theme parks, so they have the strong industry connections necessary to get your trip just the way you want it. 
Though Japanese in values, H.I.S is an international company with 200 subsidiary branches in 130 cities as well as a staggering 300 branches in Japan.
On your tour, you'll be supported by some of the 13,000+ employees who ensure that you receive personal service before during, and after your trip. 
H.I.S available Japan tours 
H.I.S' theme park days, bus tours, activities, and experiences are for Japanese and non-Japanese tourists, making it great for travelers who want to have an authentic Japanese experience.
Not all the tours are English-speaking so be sure to check with the travel agent before you book.
Examples of great tours offered by H.I.S include the following.
Mt.Fuji Snow Experience, Hakone Pirate Ship & Visit to Gotemba Premium Outlet
Day excursion
Pirate ship trip on Lake Ashi
An all-you-can-eat BBQ buffet at Gotemba mall's BBQ Restaurant
Mount Fuji snow experience
Gotemba Premium Outlets shopping experience for up to 2 hours
Hiroshima and Miyajima Walking Tour
1-day walking tour
Explore the historic site of Hiroshima with an English-speaking guide
Includes visit to the Atomic Bomb Dome and Place of Prayer for Peace
Read next – 5 Best Hotels in Miyajima Island
Tsukiji Outer Market Gourmet Tour!
Tour the world-famous Tsukiji's outer market with a local guide
9:30 am meet up
Try Outer Market street food and fresh delicacies!
Receive presents including a Tsukiji area map, secret souvenir, and free Wi-Fi Service
Why H.I.S?
H.I.S is a great choice for a local Japanese travel agent who has suitable expertise in supporting international travelers. H.I.S guides are also multi-lingual and extremely well-traveled, so you'll be in good hands. 
They are well worth contacting if you have an existing trip to Japan and want to include additional activities or excursions.
What to Expect? Though you do not need a travel agent to book domestic flights or rail tickets in Japan, the company will help you get the best prices and arrange everything for you. 
H.I.S. is also making the most of the digital age and had introduced a selection of virtual tours of Japan.
For $15, you can participate in a range of tours and experiences from the comfort of your armchair including:
LIVE Sumo Webinar & REAL Sumo Exercise with Sumo Wrestlers!
Takayama Rickshaw tour
Tea ceremony & Origami Experience
3. Intrepid Travel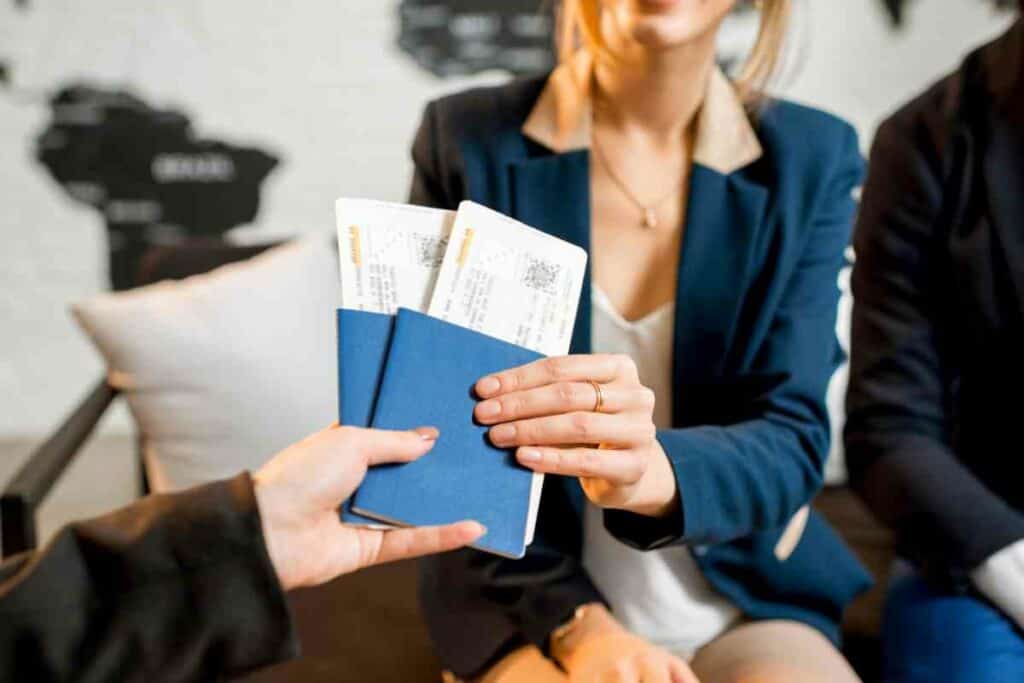 Intrepid Travel is another big player in small-group global travel.
The company has a great reputation for its tours to Japan and other destinations.
With great local knowledge and connections, Intrepid Travel provides packages that maximize your exposure to the authenticity of Japan. 
These Japanese tours are rich in experiences ranging from sake tastings, onsens, and exploration of World Heritage-listed sites.
About Intrepid Travel
Intrepid Travel was founded in 1988 by Australians, Darrell Wade, and Geoff Manchester after a six-month trip around Africa.
| | |
| --- | --- |
| Address  | Level 7, 567 Collins Street, Melbourne VIC,3000 Australia |
| Telephone  | 1 800 970 7299 |
| Price Point  | $2125 to $10,000+ |
| Family option  | Yes |
| Tours Available | 13 tours |
| Website  | www.intrepidtravel.com/us/japan |
| Email | [email protected] |
| Social Media  | www.instagram.com/intrepidtravel/ |
The travel bug has never left them and over three decades, Intrepid Travel has become one of the world's best Japanese Tour companies due to their unique take on small group travel. 
Intrepid is a B Corporation Certified business and has championed sustainable, ethical travel. Their expertise and local approach means that you can expect to be well-handled at every stage of your tour.
All tours are created and operated by Intrepid Travel, minimizing the risk of mistakes or other disappointments on your trip. 
Intrepid Travel Japan tours 
H.I.S' theme park days, bus tours, activities, and experiences are for Japanese and non-Japanese tourists, making it great for travelers who want to have an authentic Japanese experience.
Keep In Mind – Not all the tours are English-speaking so be sure to check with the travel agent before you book.
Examples of great tours offered by H.I.S include the following.
Japan Express
9-day trip
Outstanding value
Start in Tokyo and finish in Kyoto
Excursion to Nikko for trails, heritage, and onsen
Bullet train and public transportation passes
Local leaders to show you around
Koya-san & Kumano Kodo Trek
8-day walking tour
Trek ancient trails that are tourist-free
3 to 15 km daily hikes
Some overnight stays at religious sites
Onsen visits 
Traditional ryokan stays
Ultimate Japan
24-day trip starting in Tokyo and finishing in Osaka
Minimum age: 15 years
Rail transfers with JR pass included
Visit: Yakushima forests, Iya Valley vine bridge, Naoshima Island, Takayama market
Packed itinerary covering the major Japanese islands
Why Intrepid Travel?
Intrepid Travel has outstanding experience in creating tours for Japan and Australasia.
The company has a wealth of local knowledge and knows how to craft an itinerary that will provide just the right balance of excursions, activities, and free time you'll need to rest and roam.
Tour leaders deliver an immersive experience because they are born and raised locals from across Japan, sharing local secrets about their towns and cities.
These tours are all about lived experiences and the guides and leaders are trained to safely take you off the beaten path to the places locals enjoy. 
Intrepid Travel ensures that groups are small and well-balanced with travelers from all walks of life.
Solo travelers, groups, and budget travelers can get the most out of Japan. And of course, this Japanese tour company makes every effort to ensure that your travel is sustainable so you leave Japan just how you found it. 
Best Japanese tour companies FAQs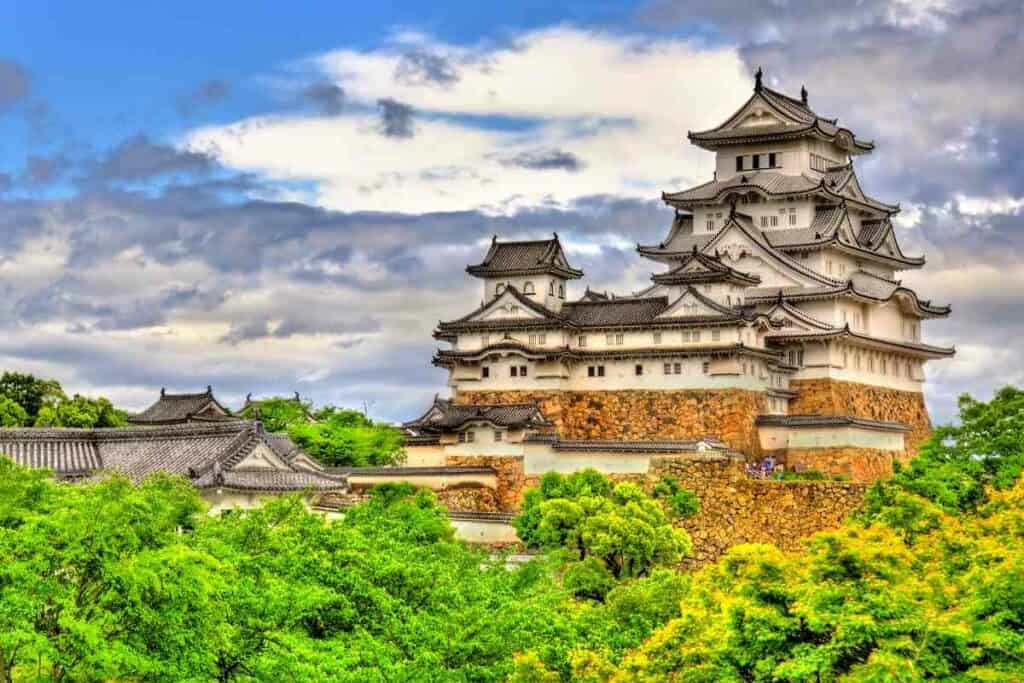 Do US citizens need to apply for a visa to travel to Japan?
The United States is a visa-exempt country. You can travel to Japan without requiring a visa for leisure or business purposes for up to 90 days per trip. 
Do you have to be COVID-19 vaccinated to travel to Japan?
When is the best time of the year to travel to Japan?
Japan is amazing at any time of the year, but Spring and Fall are particularly wonderful because of the vibrant natural scenery created by the blossoms and turning leaves. There are many festivals taking place at these times of the year.
In Conclusion
A decent Japanese tour company is a prudent choice for getting the most out of a trip to Japan. Look for companies that offer small group travel with lots of local knowledge to ensure that you see and sample everything that this amazing country has to offer!