Japan is one of the world's biggest economies with abundant job opportunities.
The country has hundreds of cities and towns with unique offerings. However, transitioning to the Japanese workspace isn't as easy as many think, especially for foreigners.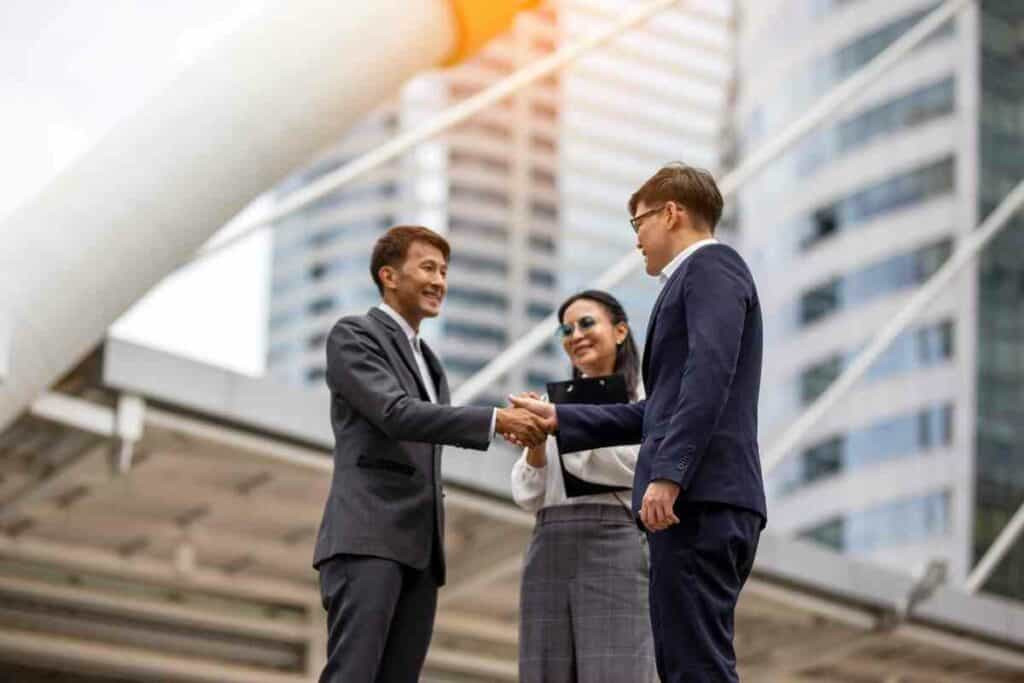 First, you must find a location that suits your budget but isn't too far from your workplace. In some cases, you might have to be proficient in Japanese.
So, which are the best cities in Japan to find jobs? 
Tokyo
Tokyo is Japan's capital and most famous city. Most people who desire to work in Japan hope to land a job in this metropolis.
The city has hundreds of thousands of job opportunities, including those with the highest remunerations. 
The cost of food and transport in Tokyo is similar to other large cities in Japan.
On the contrary, there are significant price disparities between small and big cities in western countries.
For instance, the cost of food in New York is higher than in a smaller town, such as Albuquerque.
Another reason for Tokyo's popularity is its size.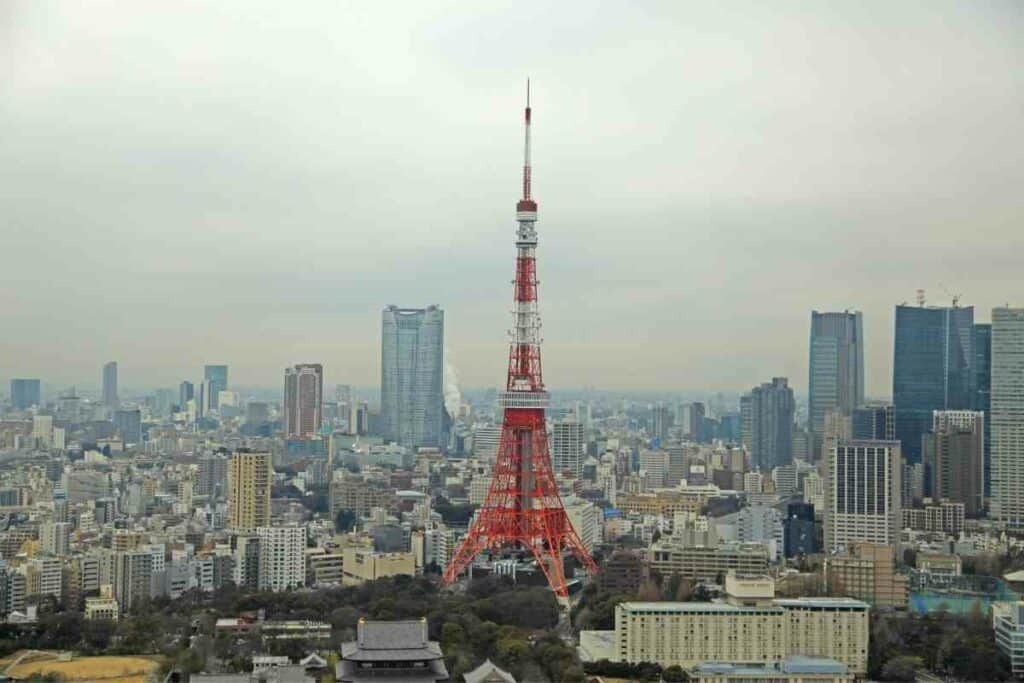 The broader metropolitan area has 38 million people, higher than New York. More people translate to more job opportunities, especially in the service industry. 
On the downside, renting houses in Tokyo is expensive. The rooms are small and cost thousands of dollars in monthly rent.
You must spend at least $2,500 to lead a decent lifestyle in a one-bedroom studio apartment and cater to food, transport, utility, and miscellaneous expenses. 
Also, the dense population has its drawbacks. It isn't easy to get space on public transport during weekends and rush hours.
More people cause more noise and air pollution. So, if you don't like living in crowded areas, staying away from Tokyo is best.
Fortunately – There is a solution to Tokyo's problems. For instance, you can rent a house in Yokohama, a port city that guarantees a quieter and more affordable lifestyle than Tokyo.
Even better, it's only 25 miles from the Tokyo main station. 
Sendai
Sendai is a minnow compared to other Japanese cities that have global recognition.
It's the capital of Miyagi Prefecture and one of the worst-hit regions during the 2011 earthquake.
However, the quake's effects are unnoticeable, thanks to the recovery efforts by locals and the Japanese government.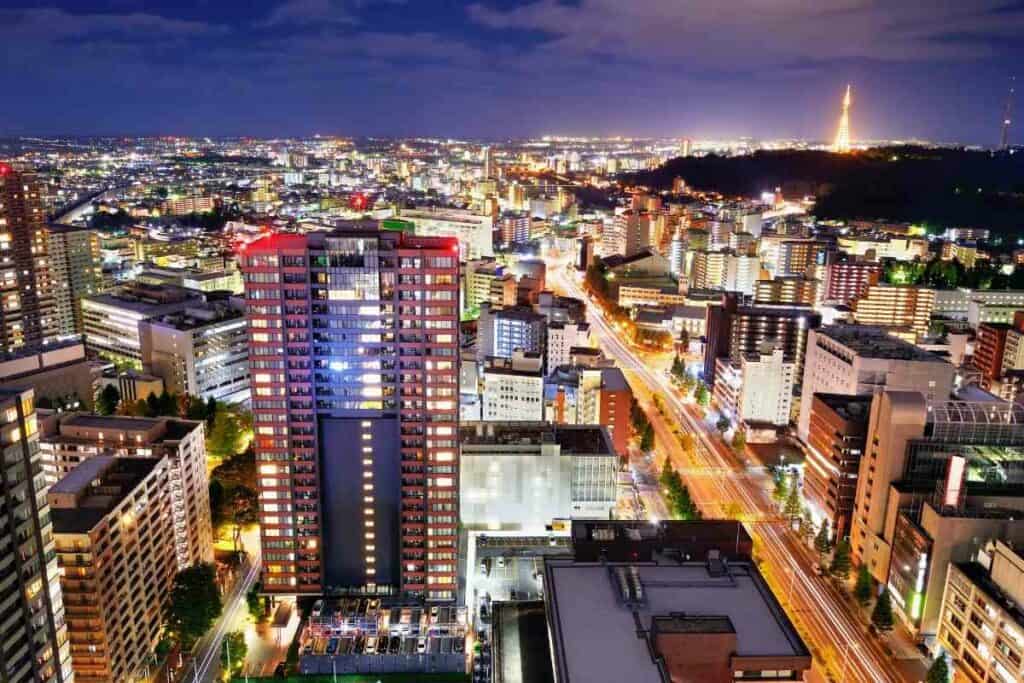 It's quieter and less bustling than Tokyo, making it ideal for those who desire an urbanized setting without the typical rowdiness.
Moreover, the climate is cool, and there's plenty of nature to admire.
Sendai is the gateway to other towns in Tohoku, allowing you to visit Fukushima, Iwate, and Yamagata, where you can engage in climbing, hiking, and other outdoor activities.
If you're a fluent English speaker, you can land a teaching job in one of the many schools and specialist academies in Sendai and the broader prefecture.
However, the openings aren't as many as in the bigger cities. Salaries are lower, but the reduced living costs ensure a comfortable lifestyle.
Other opportunities are available in the service industry, especially tourism, where you can work as a tour guide or translator.
Sendai offers the perfect blend of urban and rural lifestyles.
On the Weekdays – You lead a regular city life, going to your workplace in the morning and commuting home in the evening. During the weekends and holidays, you can immerse yourself in nature.  
Osaka-Kobe
Osaka is Japan's second city and an affordable alternative to Tokyo's expensive lifestyle.
Together with the country's second-largest port, Kobe, it forms the continuous Osaka-Kobe metropolis.
The expansive area is a preferred location for many expatriates and has over 100,000 foreign residents.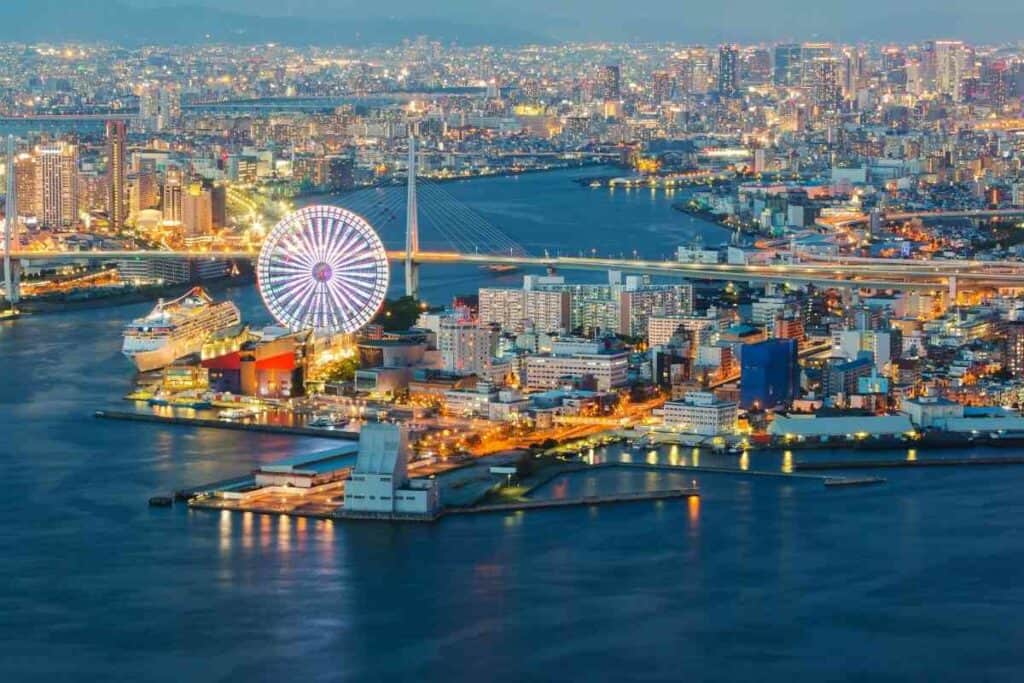 Osaka guarantees a more relaxed lifestyle than the capital. Its people are friendlier, and the streets aren't as hectic.
If you love trying new cuisines, it's the place to be – Osaka is known as 'Japan's Kitchen' due to its many Japanese-style restaurants. 
Despite its relatively affordable living costs, Osaka has a significant problem.
It isn't easy for foreigners to navigate the city because it has few road signs. You need to know a little Japanese to ask locals for directions.
Kobe city center is about 20 miles to the west of Osaka. It's a busy port city with a slightly lower population than Osaka.
It's also a business and tourism hub, meaning that it has several English teaching gigs. 
In the Past – Kobe has a seclusion policy barring foreigners from working in the city. Its promotion to a major port for international sea trade resulted in the policy's abolishment.
This paved the way for an influx of ex-pats and created thousands of fresh job opportunities.
You can meet people from around the world in this cosmopolitan metropolis.
Besides having many schools, Kobe has several multinational corporations where you can land a job as a language instructor.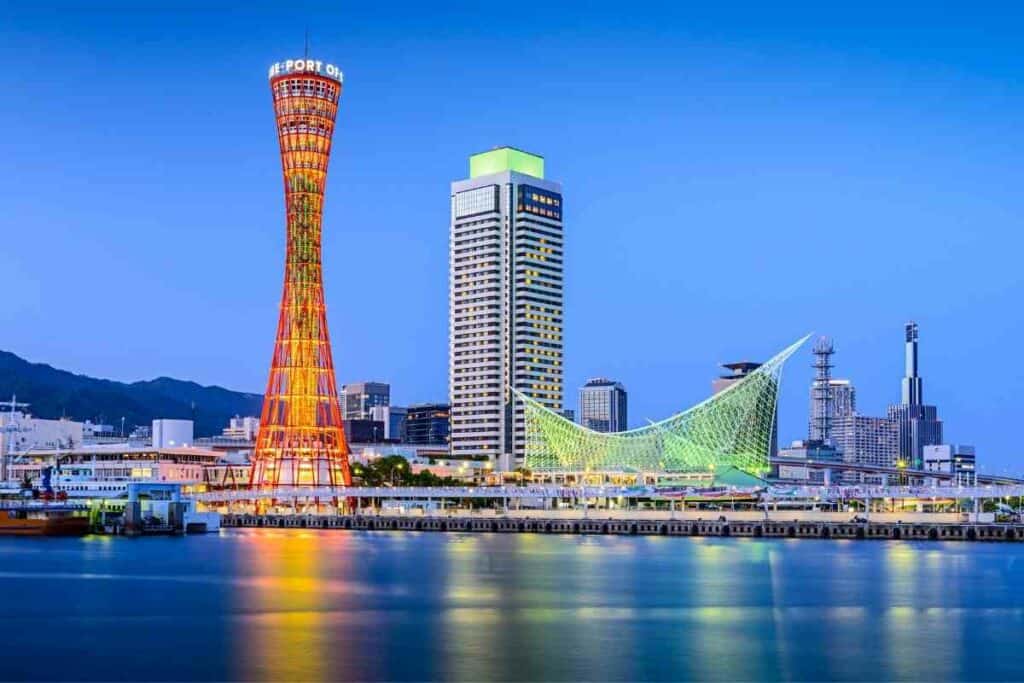 The port city's outskirts, especially rural Hyogo, have some schools that recruit Assistant Language Teachers yearly. However, the compensation is lower outside the city.
Lastly, Osaka-Kobe boasts an efficient transport network. Both cities have airports and an expansive railway and road network. 
Sapporo
Sapporo is Japan's fourth most populated city. It's the largest town on Hokkaido Island, the northernmost island in Japan.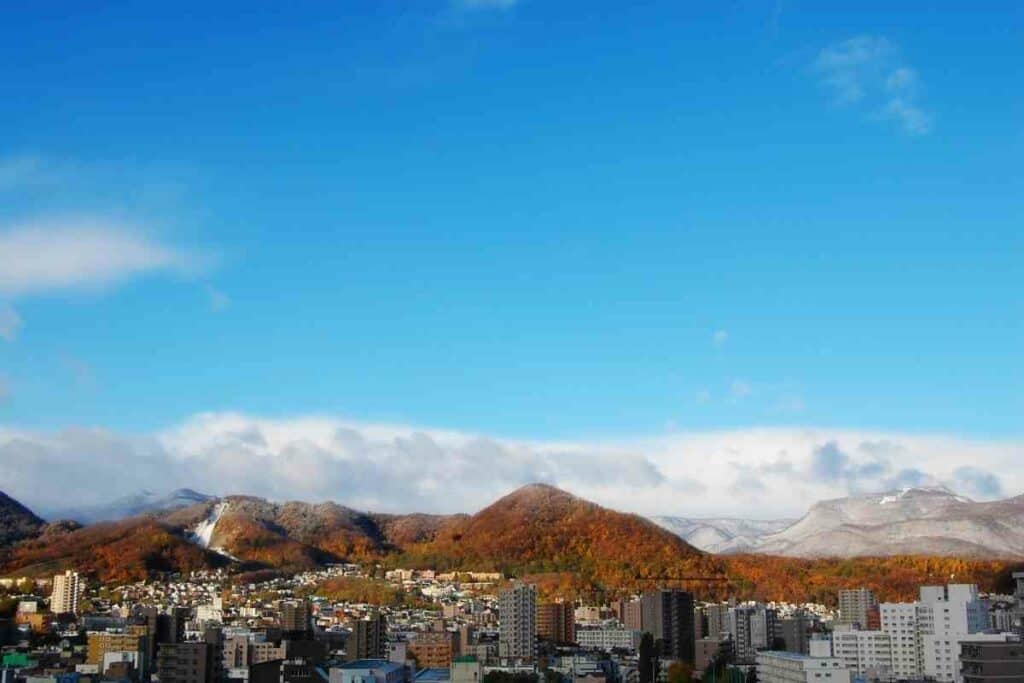 In winter, sub-zero temperatures are expected. Snow covers most streets and buildings, painting the city white.
However, residents make the most of the conditions by organizing skiing competitions that draw attraction globally. 
Besides snowy winters, Sapporo is famous for tasty miso soup and beautiful cherry blossoms.
The cherries bloom from mid-April to early May, just before the onset of summer. The city also has a prosperous manufacturing industry, with Sapporo beer being the most popular product.
Sapporo has several job opportunities but doesn't match the larger cities:
Many expatriates like the city because of its mild climate, efficient and organized transport network, and affordable living costs.
Many people don't speak English in Sapporo, making it an excellent place for those who wish to learn Japanese.
The most lucrative jobs for foreigners in Sapporo lie in the tourism and technology industries.
Okinawa
Lastly, if you want a temporary job during your vacation in Japan, consider adding Okinawa to your itinerary.
Okinawa is located in the southern part of the Japanese archipelago, meaning its climate differs from the rest of the country.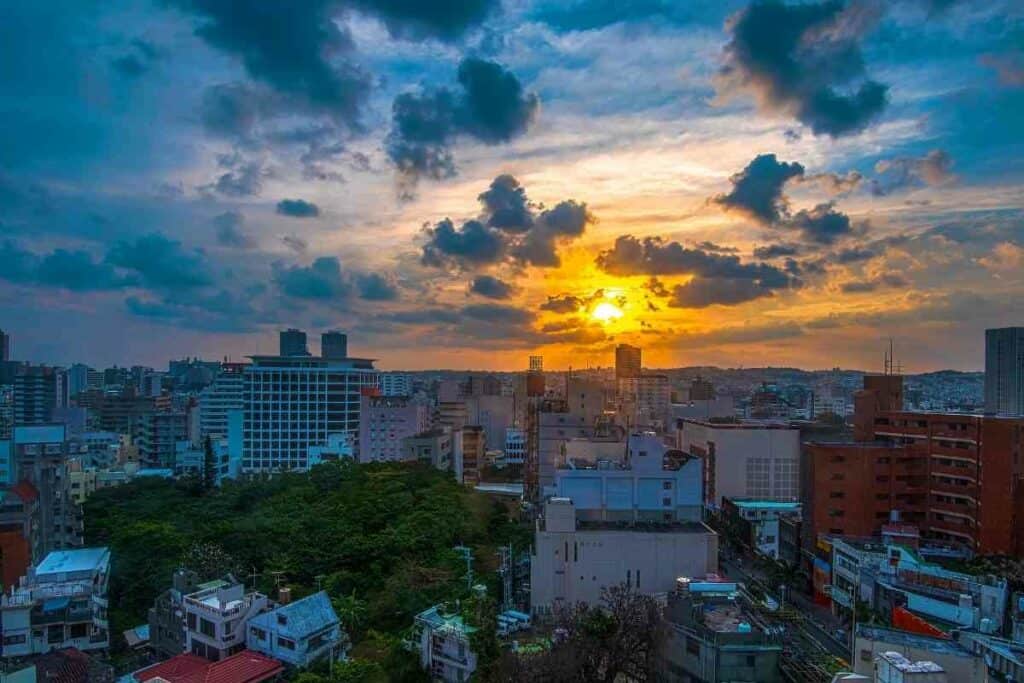 Its proximity to the tropics means hot and pleasant weather during summer.
Okinawa attracts many local and international tourists between May and August.
This period provides an opportunity to meet with people from other prefectures and exchange ideas.
It also creates many temporary job openings, particularly in the hospitality industry.
Hotels, restaurants, and other service shops usually hire many casuals to supplement their existing workforce in summer.
If you have a driving license, you can get a job as an instructor.
Is it easy to get a job in Japan?
The prospect of working in Japan excites many, but only a few explore it.
The country has fewer expatriates than destinations like the UAE, and you must be highly proficient in Japanese to apply for most openings.
However, it isn't impossible to secure employment in the land of the rising sun.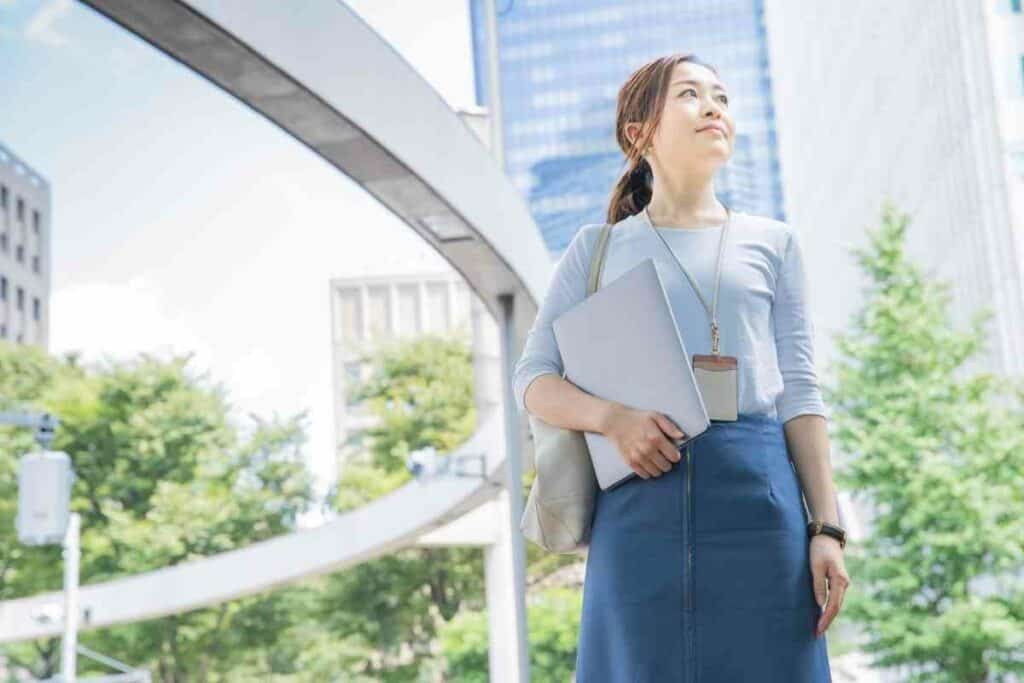 The easiest route to getting a job is to apply for an English teaching gig. This is particularly useful to those who aren't fluent in Japanese.
Many schools support their teachers by securing work visas and providing housing, reducing the stresses of moving to a new country.
That Said – You can secure jobs in other sectors. It isn't easy, but you can get employment with the right skills and experience.
Basic Requirements for Securing Employment in Japan
Here is what you need to get a job in Japan.
University Degree
It isn't impossible to secure employment in Japan without a university degree.
However, such opportunities are limited and mostly reserved for non-skilled locals.
To get a regular working visa, a degree certificate is mandatory. 
Language Proficiency
Most employers require staff to be proficient in Japanese.
You can prove your language knowledge by sitting for the Japanese Language Proficiency Test (JLPT).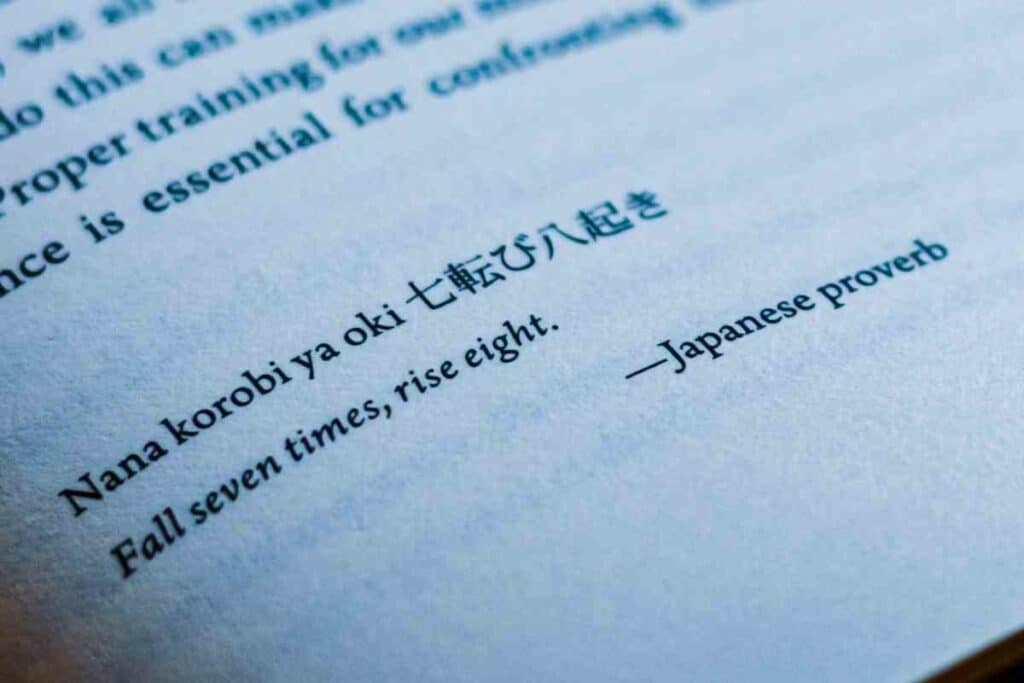 The test has five levels, N1 to N5.
N1 is the highest, but most companies require applicants to obtain at least an N2 to get consideration for a job opening.
That said, you can start as an English teacher as you learn Japanese.
Specific Qualifications
Before applying for any job, you must have the specific skill and experience listed in the description.
Ensure that you have supporting documents, including your resume, recommendation letters, and academic certificates.
Final Words
Every graduate dreams of securing a job in one of the world's leading economies, such as Japan.
After all, the country promises many lucrative job opportunities and a chance to work with one of the most famous multinational corporations. 
However, it isn't easy to get a job because of the high competition. The cost of living in Japan is high, and you need a well-paying job to live comfortably.