Gaming entrepreneur Keiko Erikawa, wife of Yoichi Erikawa is Chairman of the Japanese video games corporation Koei Tecmo Holdings and one of Japan's richest women.
Together with her husband, Kaeiko holds the position of the 16th richest person in Japan.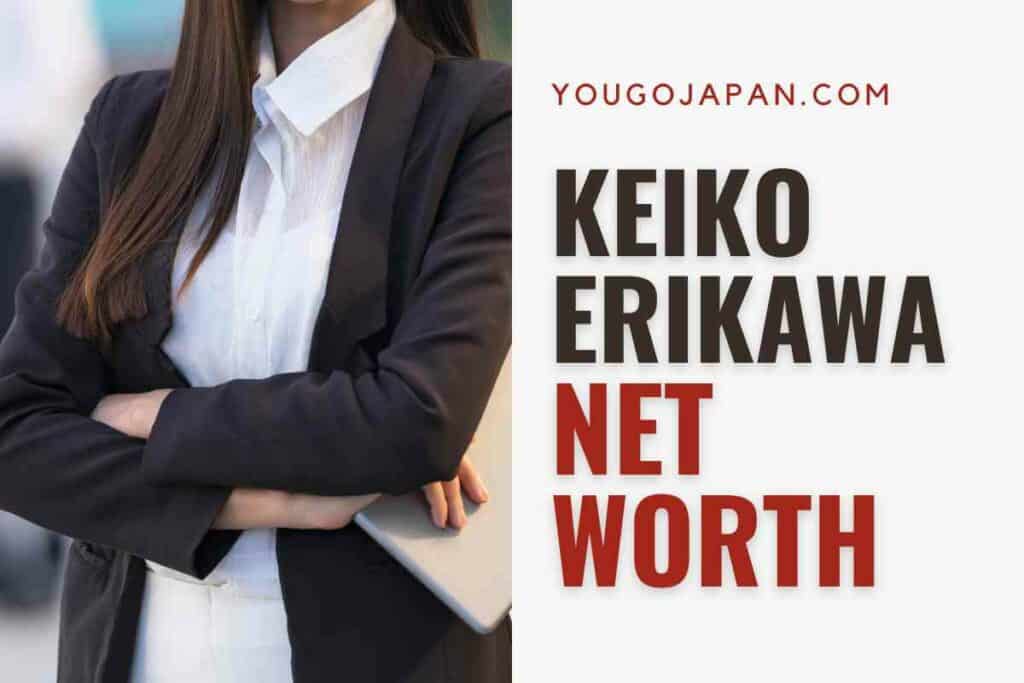 This remarkable accomplishment, in a sector where women business leaders are rare, has made her a multi-billionaire.
In this article, we look at the net worth of Keiko Erikawa and the business smarts that made her family one of Japan's richest. 
The net worth of Keiko Erikawa 襟川 恵子
Keiko and Yoichi Erikawa share a combined net worth of $2.5 billion, down from a high of $3.2 billion in 2021.
This makes them the 1238th richest people in the entire world! Their primary asset Koei Tecmo Holdings is listed on the Tokyo Stock Exchange.
As Honorary Chairman of Koei Tecmo Holdings, 74-year old. Keiko Erikawa is one of Japan's most powerful businesswomen. 
A breakdown of Keiko Erikawa's net worth
Keiko's vast wealth comes from Koei Tecmo Holdings, the video games company she founded with her husband in the late 1970s.
This company is now a gaming juggernaut, with a market capitalization of almost $6 billion. The 2020 pandemic saw a resurgence in Koei Tecmo's sales and a doubling of its share price as people played more games as they stayed home.
The 40-year-old company is known for gaming titles that include Nobunaga's Ambition, Ninja Gaiden, and Atelier.
Keiko Erikawa currently holds the following executive positions:
Honorary Chairman of the Board of Directors at Koei Tecmo (after stepping down as Executive Director in 2002)
Chairman of Koyu Holdings Co Ltd
Director of Koei Tecmo Europe Ltd and SoftBank Group Corp
External Board Director and Independent Officer of SoftBank
Director of the Foundation for the Fusion Of Science and Technology
Keiko Erikawa 襟川 恵子 biography
Keiko Erikawa was born in January 1949 in the Hiyoshi district of Yokohama, Kanagawa prefecture.
Her father, a dentist, died when Erikawa was a child and she spent a significant portion of her childhood being raised by her grandparents in rural Japan. 
Despite the adversity of losing her father,  Erikawa showed great promise as an artist. As a child, she enjoyed arts and crafts, sewing objects, and trinkets which she began to sell for money that she used to help support the family.
In many ways, Erikawa's family was extremely traditional and did not want her to pursue advanced academic study. However, they did allow her to attend Tama Art University, a private university in Tokyo. She chose to study design because she felt it would provide her with better prospects for a career in fashion. 
College years and meeting her husband Yōichi
She graduated from the Department of Design, Faculty of Art and Design, at Tama Art University in the early 1970s.
While studying, Keiko Erikawa worked a variety of jobs to pay her college fees and meet her living costs. Through college friends, she befriended a young computer programmer called Yōichi Erikawa (also known as Kou Shibusawa), her future husband. The couple married in 1975.
Launching Koei
Three years later, Yōichi and Keiko set up the video game development, publishing, and distribution company Koei in Hiyoshi, Yokohama.
The decision to start the company was spurred on by the failure of Yōichi's parents' rural dyestuffs business, leading him to put his energies towards computer programming. Koei initially started by selling business computing software and hardware. 
The couple was well suited to running their gaming company together. Keiko had business smarts that drove the company towards profitability. For example, when her husband wanted to create free software, Keioko insisted that the games must be properly priced.
Keiko Erikawa also drove the company's development by reaching out to other gaming companies and manufacturers to expand Koei's user base. Over the years she accumulated business acumen that kept the company on a growth trajectory, pitching ideas to Nintendo throughout the 1980s.
Keiko Erikawa is particularly known for developing video games that targeted women, and generally encouraging women to participate in the Japanese video game industry.
While her husband developed popular historical simulation games primarily based on the Chinese historical novel called The Romance of the Three Kingdoms, Keiko developed games in the female-focused otome genre, where the objective of the game is to build a romantic relationship between the characters. 
In the early days of Koei, Erikawa was the only woman working for the company and found it hard to get some of her ideas taken seriously. However, Koei has a loyal following of gamers who kept the company going during the economic downturn, due to its niche gaming titles.
Keiko insists on maintaining a strong relationship between the company and its consumers to ensure that the games the company produces are enjoyable. 
Leadership of Koei
Keiko Erikawa became Chairman of Koei in 2013, reflecting the entrepreneurial expertise that guided the growth of the company. Her husband, Yōichi is President and CEO. She still holds this position at the age of 74. 
Keiko Erikawa 襟川 恵子 personal life
Husband and wife Yoichi and Keiko Erikawa have been married for 46 years. They have two children:
Mei Erikawa is an Audit & Supervisory Board Member at Koei Tecmo and executive director of the Ruby Party Games division of the company.
Ai Erikawa is a corporate director at Koei Tecmo. Ai also attended Tama Art University. 
Facts about Keiko Erikawa
Keiko is a founding director of the Japan Association of Simulation And Gaming. 
Keiko Erikawa holds 213,000 shares in Softbank
In 2003, Keiko received a Ministry of Economy, Trade and Industry Award related to her work in information technology
Erikawa also composed music and developed lyrics for Koei video games. 
Keiko's husband Yoichi also goes by the name Kou Shibusawa. He uses this pseudonym for his video game credits. He also has used the name Eiji Fukuzawa in the past. Keiko does not have any invented names.
Keiko Erikawa quote
"There truly is so much I want to create. But because there is a limit to how many employees we have, I can't do it all at once."
Rounding up
Keiko Erikawa is a rare example of a woman at the birth of the gaming industry.
She and her husband have become phenomenally wealthy due to their persistence and unconventional approach to gaming. It's no surprise that in her 70s she is enjoying the challenge of joining the board of Softbank.