Shipping a car internationally can allow you to maintain your connection with your vehicle and enjoy your preferred mode of transportation abroad.
It is essential to familiarize yourself with regulations specific to Japan and to do your research to ensure you have the most up-to-date information.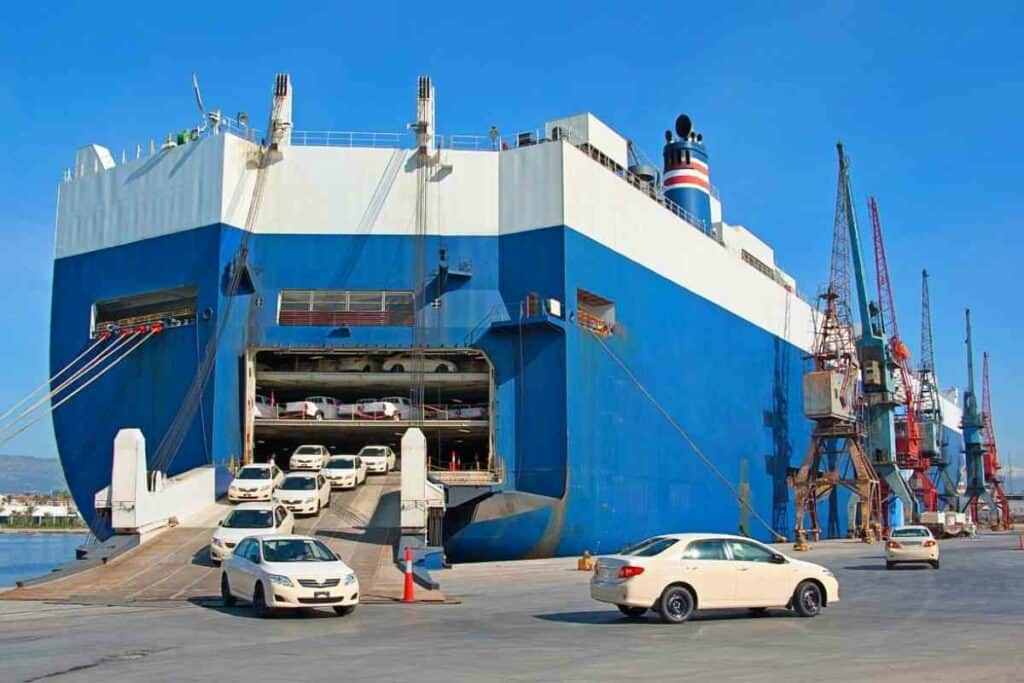 Here, we will guide you through the process to ensure the process runs as smoothly as possible.
What do I need to think about when shipping my car to Japan?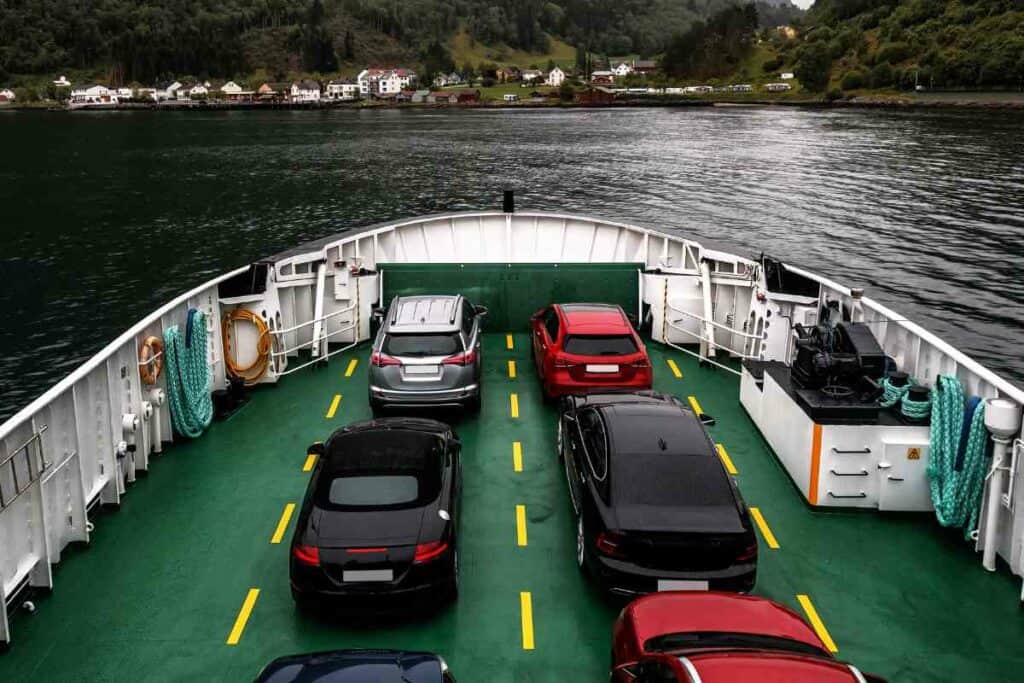 Although it is possible to ship your car to Japan, some processes and requirements must be met.
The general steps involved include familiarizing yourself with the import regulations, choosing a shipping method, preparing the car, completing documentation, and preparing for customs.
Let's take a look at some of the steps involved in shipping a vehicle to Japan in more detail:
Checking the Import Regulations: It is important to understand the import regulations thoroughly. Familiarizing yourself with Japan's import regulations will save you some time further down the road. The Japanese embassy or consulate can advise and give up-to-date information on import requirements, duties, and taxes that may apply to you.
Shipping: Choosing a reliable shipping method is essential. Usually, there are two main shipping methods for transporting a car to Japan: a roll-on-roll-off (RoRo) or container shipping. The RoRo method involves driving the car onto a specialized ship. Container shipping involves placing the vehicle inside a shipping container.
Preparing the Car: Ensuring that your car meets the minimum requirements for importation is essential. This will involve looking at compliance with Japanese emissions and safety standards. You may need to make modifications to your vehicle to meet these standards. Any personal belongings must be removed from the car at this stage.
Finding a Shipping Company: A reputable shipping company will help guide you through the process and handle any documentation and shipment logistics. Take your time to find a good company and ask around for recommendations.
Documentation: Customs will request various documents before clearance and registration in Japan. This may include the bill of lading, export declaration, import application, and the vehicle's title.
Transportation: Arranging transportation and insurance is essential. Make sure to check with the shipping company to arrange the transportation of your vehicle to the port of departure.
Customs: Upon arrival in Japan, your car will undergo customs clearance procedures. At this point, you may be required to pay import duties, fees, and taxes based on the value and specifications of the vehicle.
Registration and Compliance: After customs, you will be required to register your car in Japan. Your vehicle may be inspected, and emissions testing may be required. You may also need to register for Japanese license plates.
Read Next – Can You Drive in Japan with a US License?
Registering a Car in Japan
You may have an emotional attachment to your vehicle or own a rare car of high resale value.
Whatever your reason for shipping abroad, ensuring you are well-supported by knowledgeable staff during the registration process is vital.
Registering a car in Japan involves a specific process ensuring compliance with Japanese regulations.
In general, the steps you need to follow include confirming eligibility so that your vehicle meets the particular requirements for Japanese regulations.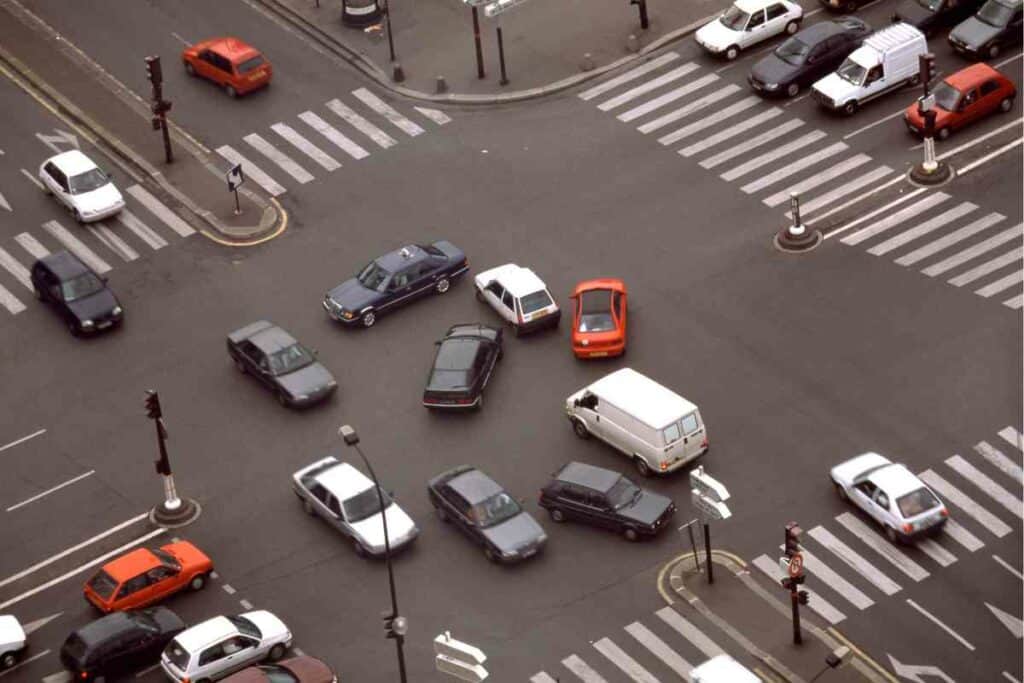 You should contact a licensed customs agent in Japan who will handle your customs clearance process. They will also help with completing any paperwork and paying any taxes.
The technical inspection
The technical inspection of your vehicle will be held at a certified inspection center in Japan. This ensures that your vehicle meets the Japanese safety and emission standards. Any modifications made to your vehicle must be completed before this point.
A Vehicle Type Approval (VTA) certificate must be issued by the Japanese Ministry of Land, Infrastructure, Transport, and Tourism (MLIT).
This certification is essential as it proves that your vehicle complies with Japanese regulations.
A shaken is a mandatory vehicle inspection in Japan. Your vehicle will need to pass this inspection before you can register your car.
To obtain this, make an appointment with a certified shaken inspection center and have your vehicle inspected for roadworthiness.
Insurance
You must purchase compulsory automobile liability insurance (Jibiseki Hoken) from an authorized insurance company in Japan.
Once completed, your registration application must be submitted to the local land transportation office (Kotsu Shomei Shitsu). Make sure to enclose all the required documents, including proof of ownership.
Fees
Registration fees must be paid. These include the vehicle weight tax, administrative fees, and automobile acquisition tax. The amount payable will vary depending on the vehicle engine size, type of vehicle, and other factors.
Once your application is processed and approved, you will receive your license plates and vehicle registration document.
Tips and Tricks
The specific requirements and procedures will vary depending on your particular circumstances and the type of vehicle you are importing.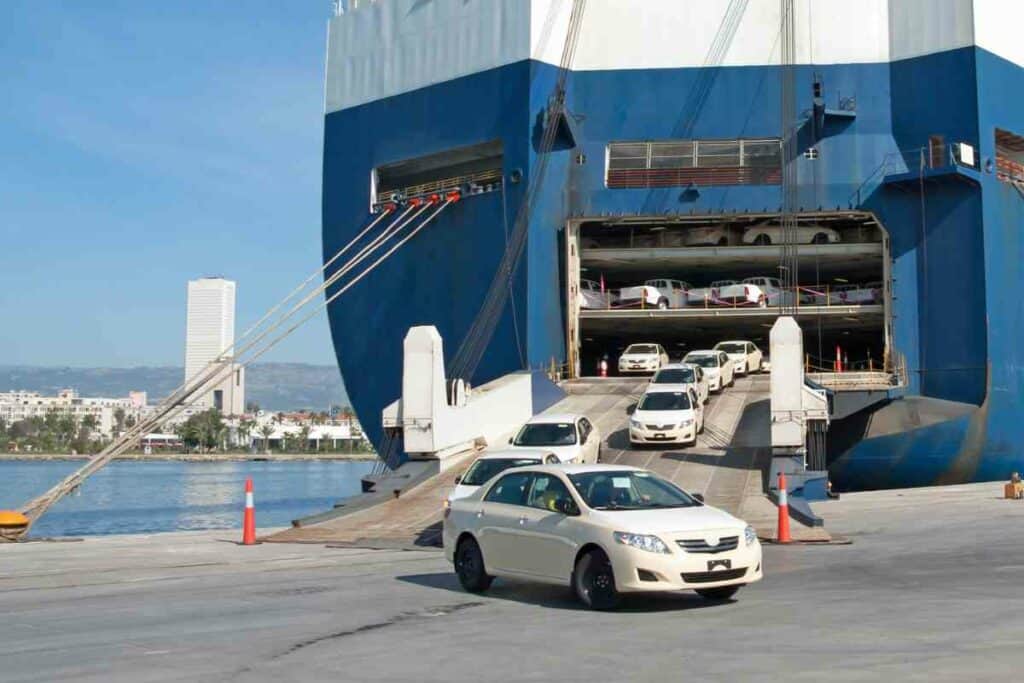 When choosing a shipping company to transport your car to Japan, choose a reputable company specializing in international car shipping.
Here are some tips that may help you:
Research: Be sure to research and gather information. Start by researching shipping companies that can offer transportation services to Japan. Check that your chosen company has reasonable customer satisfaction and feedback.
Compare Prices: Don't go with your first choice. Request quotes from multiple companies and compare their services and prices.
Find recommendations: Ask family and friends who have previously shipped their cars for recommendations. Personal experiences can be valuable when finding a reliable shipping company.
Customs: Make sure to ask about customs regulations. The company should have experience handling the necessary paperwork and be able to guide you through the process confidently.
Additional Services: If you require any additional services, such as door-to-door transportation, storage, or help with customs clearance, confirm whether these services are offered and whether there is an additional cost.
Making a Selection: Look at all your information and choose the company that best meets your requirements and will provide quality service and a reasonable price.
Final Thoughts on Can I Ship My Car to Japan?
It's essential to plan your shipment well in advance. International car shipping often involves complex documentation and complicated logistics.
Choosing a shipping company with experience in international shipping and who can support you through the process is critical.