Mikimoto Pearl Island in Toba, Japan, is home to one of the world's most famous pearl companies, Mikimoto.
The island is a must-visit destination for anyone interested in pearls, jewelry, and the history of the pearl industry.
Explore the Mikimoto Pearl Museum, shop for exquisite pearl jewelry at the Mikimoto Pearl Jewelry Store, and enjoy this island's beautiful scenery and tranquil atmosphere, and views of Ise Bay.
Let's take a closer look at the history and culture of Mikimoto Pearl Island and explore the special heritage that makes it a unique and unforgettable destination.
The History of Mikimoto Pearl Island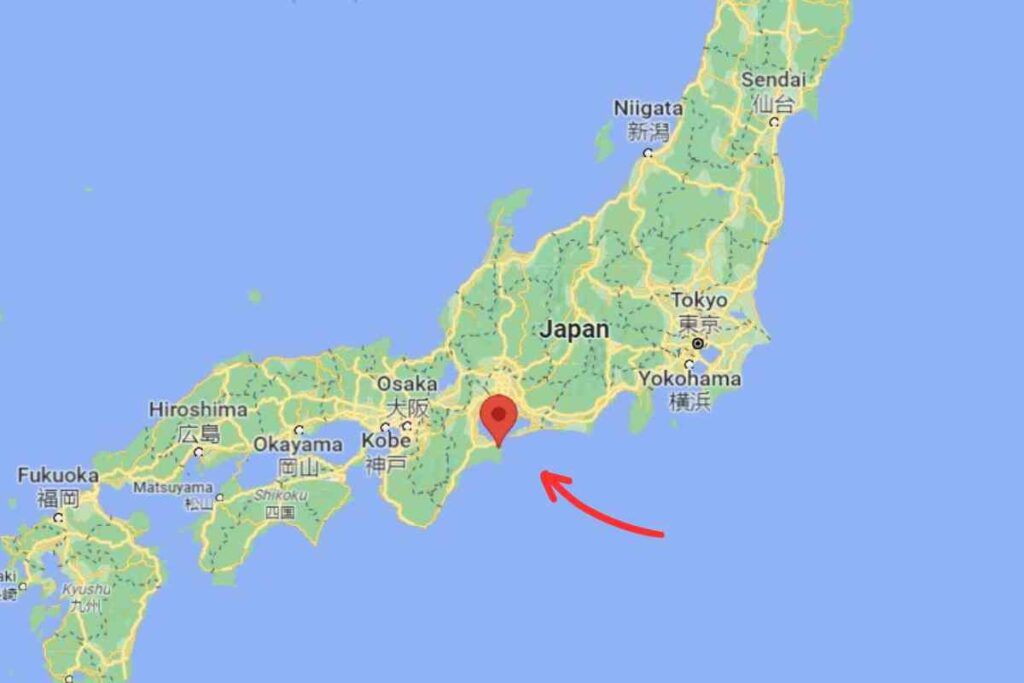 Mikimoto Pearl Island has a 130-year history that is just as storied as the pearls it produces.
The island was originally called Ojima (相島), but in 1893, a local entrepreneur called Kōkichi Mikimoto devised a successful method for culturing pearls.
09/21/2023 10:38 am GMT
The Island was initially owned by the town of Tina, but in 1919, the island was briefly sold to Teikoku Kisen Shipping Company.
After Toba bought back the island in 1927, Kōkichi took the opportunity to purchase the island for himself in 1929, establishing the island as a center of Japan's pearl production.
Kōkichi only named the island after himself in the 1950s. At that time he set up a company to develop the island for tourism.
After Kōkichi Mikimoto's death in 1954, a commemorative museum was set up.
Later development of the island included the construction of a bridge to the mainland in 1970, the Pearl Museum in 1985, and the Mikimoto Museum in the '90s.
Pearl Cultivation Process on Mikimoto Pearl Island
Kokichi Mikimoto (御木本 幸吉) an entrepreneur, is credited with devising the pearl cultivation and culturing methods that are used on the island to the present day.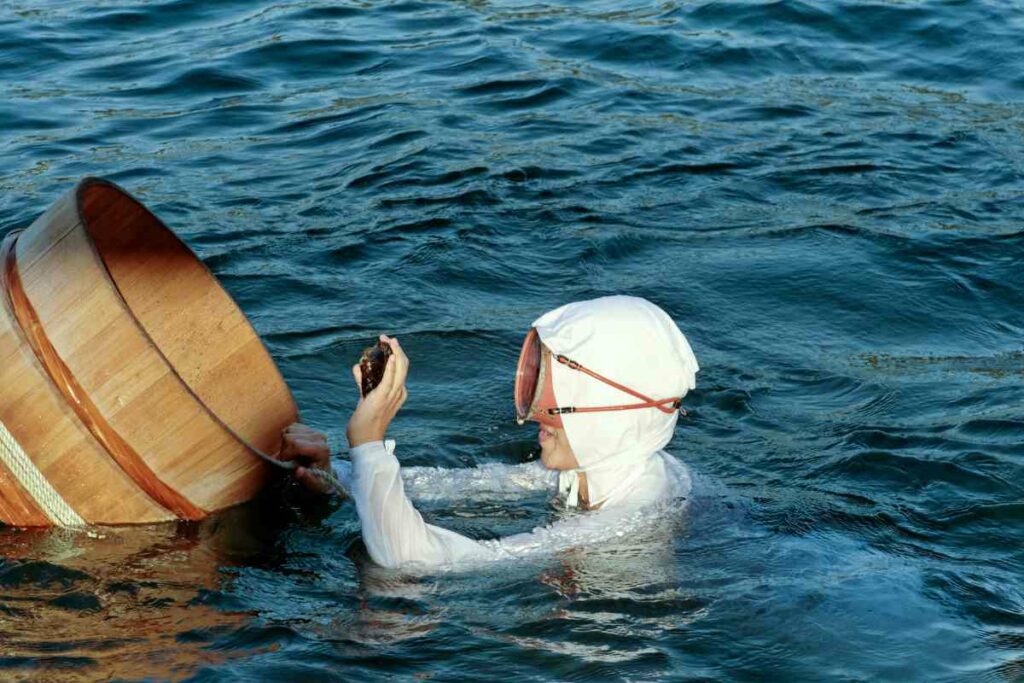 Pearls are cultivated in oysters raised on Mikimoto Island using a process called pearl farming. This involves implanting a small bead or piece of tissue into an oyster, which then secretes layers of nacre around the foreign object, forming a pearl.
The oysters are carefully selected and raised in the nutrient-rich waters surrounding the island with the pearl-forming process carefully monitored and controlled to ensure the highest quality pearls.
Once the pearls are harvested, they are sorted, graded, and polished to create the stunning pearls that Mikimoto is known for.
The Ama Divers of Mikimoto Pearl Island
Mikimoto Pearl Island is one of the few locations in Japan where the Ama (海女), sea women continue their trade of diving for pearls and seafood.
These world-famous divers are almost exclusively female and known for their iconic white dress and headscarves.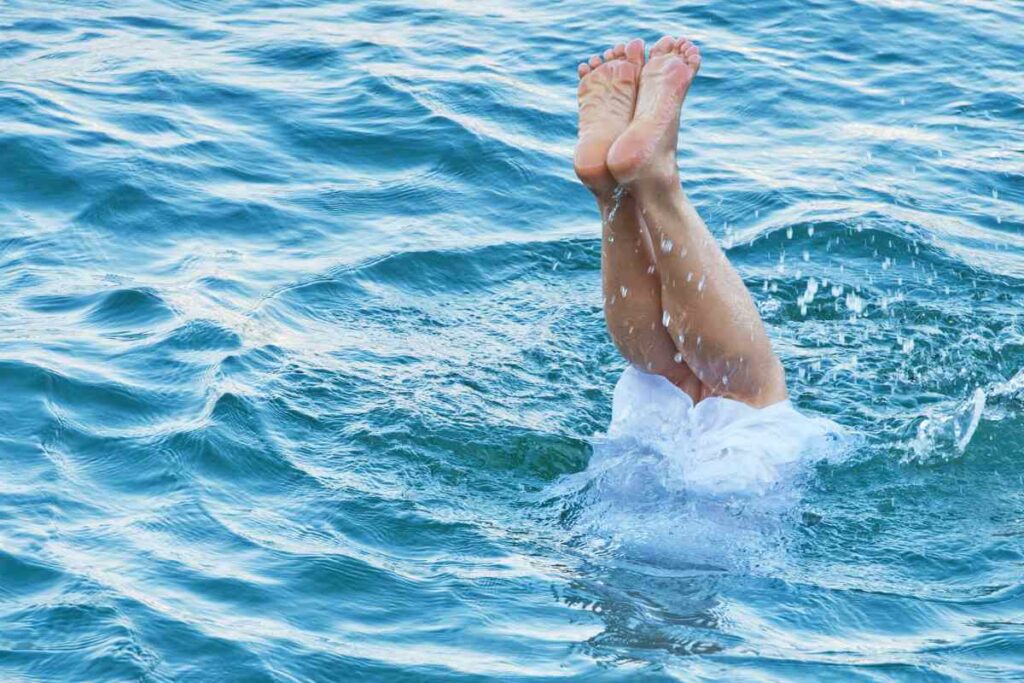 The ama have been diving for pearls in the fruitful waters of Ise Bay for up to 2000 years.
These revered ladies were tasked with furnishing the tables of the Imperial Palance with seafood and abalone. Their white garments symbolize their purity and are thought to be associated with good fortune.
Remarkably, the ama always dive without any equipment, making them accomplished free-divers. They produce a characteristic whittling noise as they emerge from a dive. 
In the late 19th century, the production of cultured pearls by Mikimoto Kōkichi's led to great demand for the diving skills of the ama.
They began to settle near the Mikimoto Pearl Island in Toba working as pearl divers. 
You can still see these remarkable and often long-lived ladies diving near the island for tourists. 
Sadly the number of these formidable women has dwindled from 6,000 in the 1940s to no more than 60 to 70 today. 
What Can I See at the Mikimoto Pearl Island Museum
The Mikimoto Pearl Museum is a highlight of travel to Mikimoto Pearl Island and attracts thousands of curious visitors each year.
It is a breathtaking showcase of the history and culture of pearls, as well as the life and achievements of Kokichi Mikimoto, the "father of cultured pearls." 
Highlights of a visit to the Mikimoto Pearl Museum include:
its outstanding collection of pearls sourced from all over the world
its pearl farming exhibits that explain how pearls are farmed
and opulent jewelry exhibits with gorgeous pearl necklaces, earrings, and bracelets.
You can also learn how pearls are graded based on their quality, including factors such as luster, shape, and surface quality.
Visit the Mikimoto Pearl Island store
If you're looking to spend big, purchasing pearl jewelry from the Mikimoto Pearl Island store will be a special part of your trip.
Mikimoto Pearl is an international brand, so the opportunity to purchase world-class jewelry where it is cultured and produced by skilled artisans is a special one.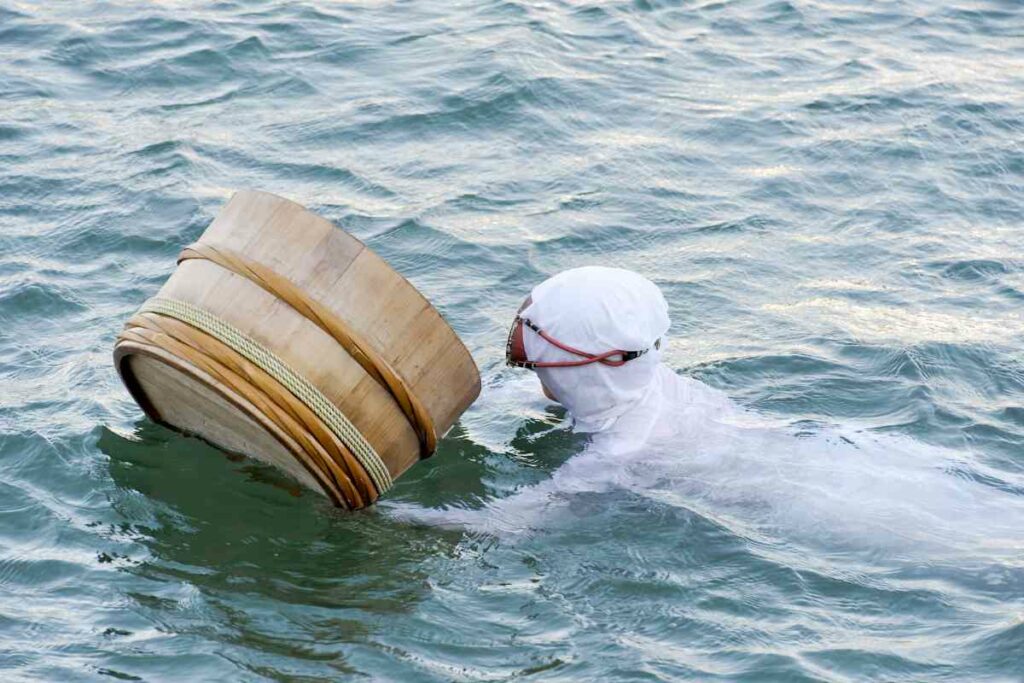 You can buy a wide variety of high-grade pearl jewelry, including necklaces, bracelets, earrings, and rings.
All Mikimoto Pearl jewelry is made from high-quality pearls, including natural and cultured pearls.
Discerning shoppers will find some of the world's finest pearl varieties including delightful Akoya pearls, in pieces that range from classic to contemporary. 
The store also offers custom jewelry design services, so you can create a one-of-a-kind piece that is tailored to your personal style.
Where Can I Buy Mikimoto Pearls Besides the Mikimoto Pearl Island Shop?
Pearl jewelry enthusiasts who cannot get to Toba, can still enjoy the luster of beautiful Mikimoto Pearl jewelry.
Here are some classic pieces featuring stringently graded Akoya pearls cultured in the waters of Mikimoto Pearl Island that you can buy online:
Editor's Choice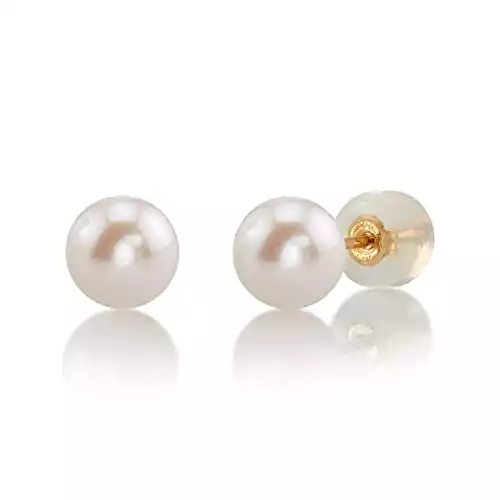 We earn a commission if you make a purchase, at no additional cost to you. Thanks!
Premium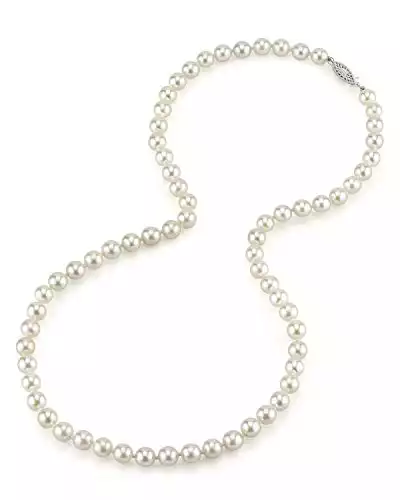 We earn a commission if you make a purchase, at no additional cost to you. Thanks!
Can You Stay On Mikimoto Pearl Island?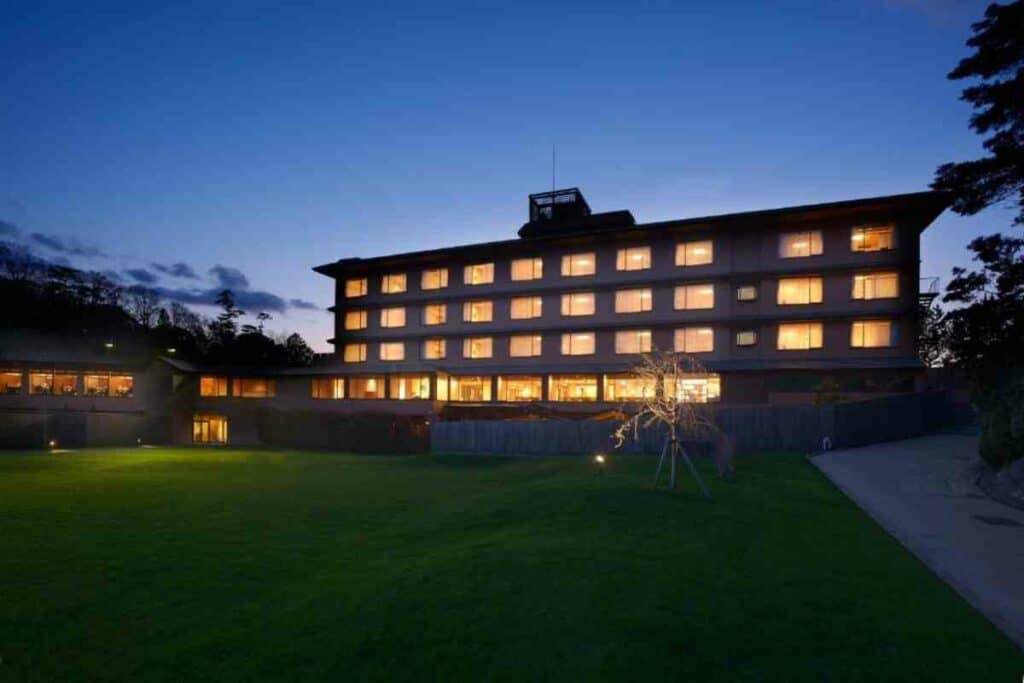 No, at present it isn't possible to stay on Mikimoto Pearl Island.
However, the island makes a fantastic day trip from hotels, guesthouses, and ryokans (traditional Japanese inns) on the Toba coast.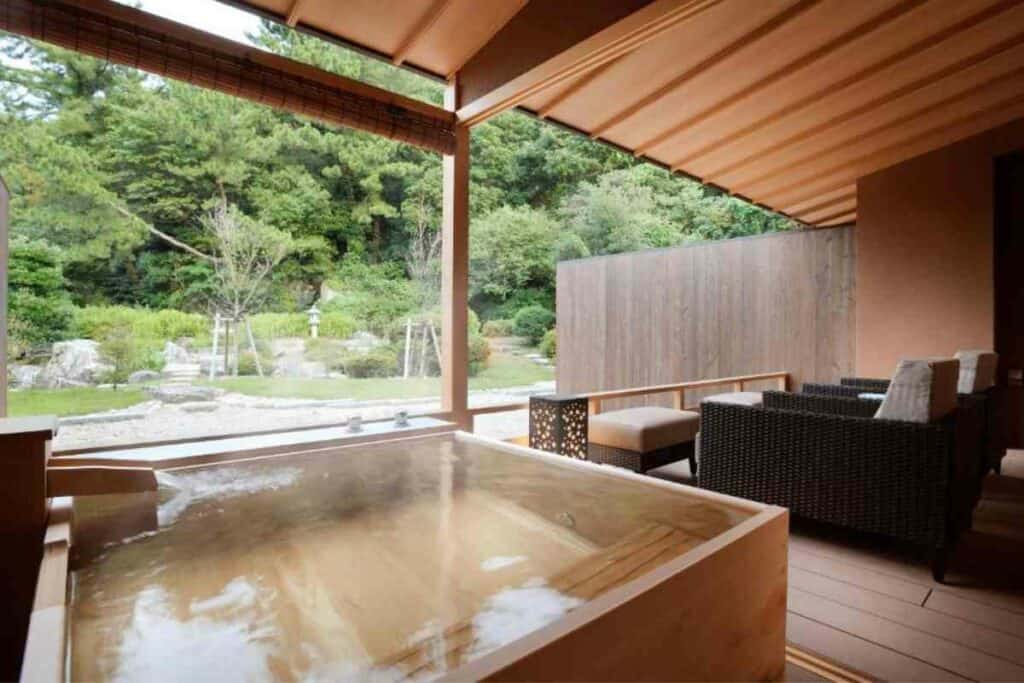 Here are some of the best hotels near Mikimoto Pearl Island:
Toba International Hotel Shiojitei: A four-star luxury resort hotel that is just 0.6 miles from Mikimoto Pearl Island (check out the prices of this hotel on booking.com and expedia.com)
Kinpokan Ryokan: A three-star traditional Japanese inn that is only 0.2 miles from Mikimoto Pearl Island (book this hotel on booking.com or expedia.com)
Todaya: A seafront resort hotel with four-star facilities that is only 0.5 miles from Mikimoto Pearl Island. (compare the price of this hotel on booking.com and expedia.com)
How to Get To Mikimoto Pearl Island
Toba in Mie prefecture is accessible by road, rail, or air. Once in Toba, the island is easily accessible by train and ferry. 
Toba is located on the Kintetsu Line, running from Osaka and Kyoto to Ise-Shima. A direct train runs from Osaka or Kyoto to Toba Station, which takes about two hours.
From Toba Station, it's a 10-minute walk to Toba Port.
You can walk from Toba Port across the bridge to Mikimoto Pearl Island. It's a 10-minute journey. 
Entry to the Mikimoto Pearl Island attraction costs ¥1,650 for an adult and ¥820 for a child.
Read next – 5 Best Hotels Near Ninja Kingdom Ise
Rounding Up
Mikimoto Pearl Island is a fascinating destination that offers visitors a glimpse into the world of pearls and the history of the pearl industry. If you're exploring Mie prefecture, this unforgettable destination is sure to leave a lasting impression.