Boston is a great destination for experiencing authentic Japanese cuisine outside of Japan. The city is home to several acclaimed Japanese restaurants and a rich cultural scene.
If you're looking for satisfying sashimi or an omakase to remember, Boston's Japanese restaurants have it all and more.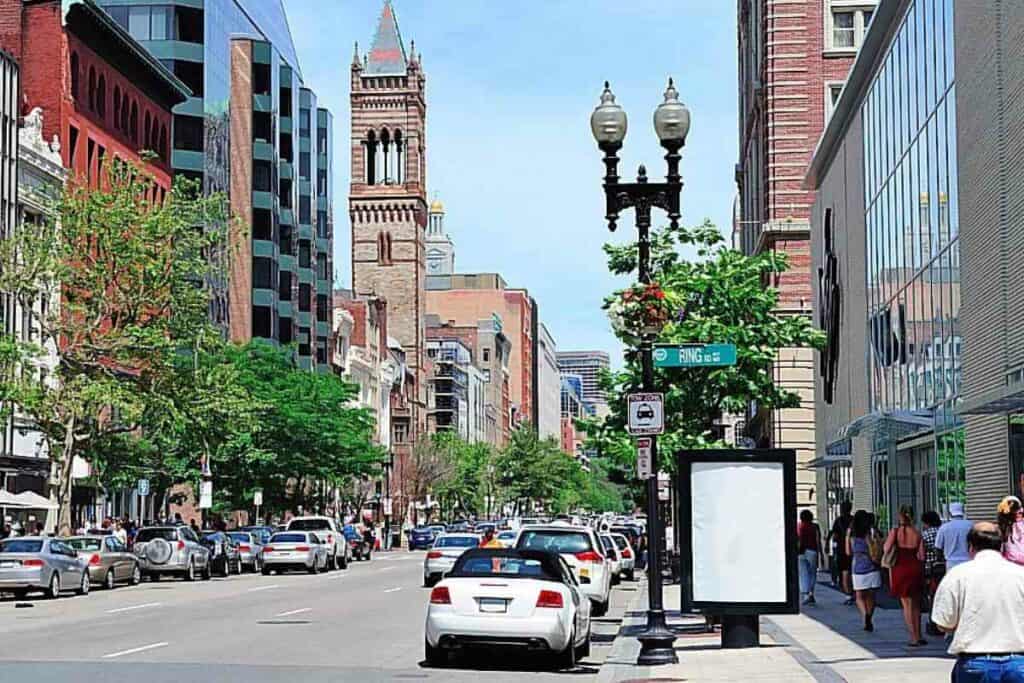 In this article, search for the best Japanese Restaurant Boston can offer, with 6 contenders for the title for you to visit!
Boston and Japan go way back!
Boston and Japan have a history that spans hundreds of years, with an enduring fascination with the Japanese culture and cuisine that has allowed its Japanese restaurants to thrive.
Merchants from Massachusetts have traded with the Japanese since the 18th century, leading to the establishment of ex-pat communities that have continued to the present day.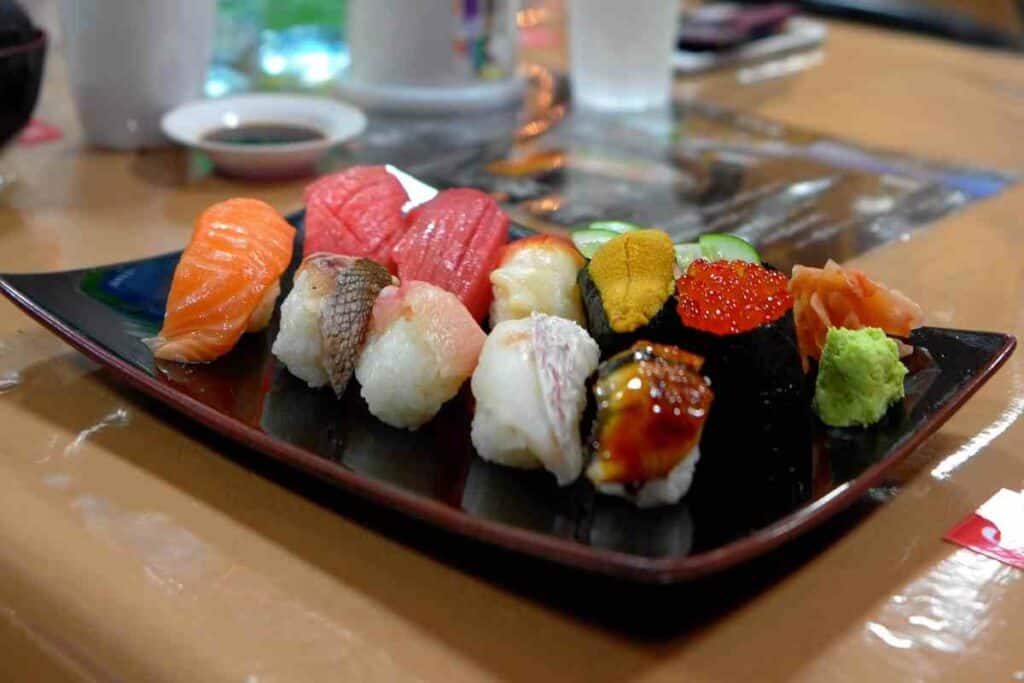 Boston's sister city has been Kyoto for the past 60 years, with the two cities swapping exchange students.
Kyoto donated the famous Japan House to the Boston Children's Museum. Boston also plays host to the Showa Boston Institute, the campus of Japan's Showa University, 
The Japan Society of Boston (JSB) reflects the strong cultural and economic ties between the Japanese and Bostonians.
This organization is a driving force for fostering understanding between the Japanese and the local community with a packed calendar of cultural events for families, community groups, and businesses.
Any of these great restaurants could be the best Japanese restaurant Boston can offer
With Japan and Boston having a reputation for great seafood, it's no surprise that Boston Japanese restaurants have some of the city's finest cuisine.
Eating Japanese is easy in Boston because there are so many great spots with chefs and restauranteurs who are passionate about this unique and exciting cuisine.
Here are some of the must-try Japanese restaurants in Boston.
1. O Ya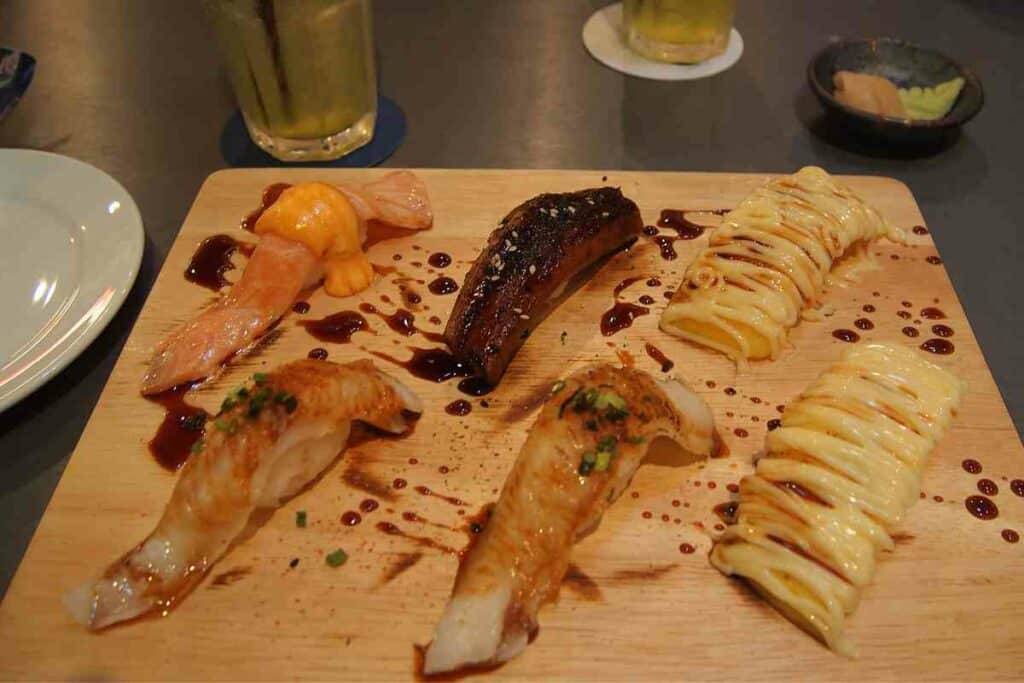 O Ya has a seat at the top table for Boston's best Japanese restaurant.
This renowned contemporary Japanese restaurant realizes the vision of serial restauranteur Nancy Cushman, and her husband, chef Tim Cushman. Be ready to reserve a table for this Leather District favorite. 
O Ya has a dining room for smart casual dining with a nightly omakase menu that has earned the restaurant rave reviews.
They specialize in tasting menus. They also have a pop-up serving Crispy Nori Sushi Tacos under the GoGo Ya name. O Ya also provides private and at-home dining.
About O Ya
Address
9 E St, Boston, MA 02111, United States
Telephone 
+1 617-654-9900
Opening hours
Tue to Sat:  5:30 pm to 8:30 pm
Sun/Mon: closed 
Reservations?
Yes
Take-out/Delivery?
No
Dress code
Smart casual 
Price point 
🍣🍣🍣🍣
Are children welcome?
Yes
Website 
https://ohshimasushi.com/
Social media
www.instagram.com/_o_ya
O Ya was opened by Chef Tim and Nancy Cushman in 2007. It is a fruit of their extensive travels in Japan and immersion in Japanese culture.
They are passionate about Japanese cuisine and have created a high-end restaurant that can deliver the outstanding quality, freshness, and range that Japanese food is known for.
Diners are treated to the most elegant surroundings in one of Boston's most exclusive neighborhoods where they can sample Chef Tim's award-winning cuisine.
The husband and wife team also runs the popular Japanese tavern Hojoko in the Verb Hotel and also owns restaurants in New York and Mexico City.
O Ya menu and specials
The Cushman's fresh and vibrant modern Japanese cuisine is well worth experiencing if you are in Boston.
You can enjoy up to 20 amazing courses at a time. The menu and flavors are complex if you bring children along, but they will try to accommodate younger taste buds with simpler sushi.
Here are some highlights from the O Ya menu:
The $250 omakase dinner features sushi, sashimi, nigiri, and diverse cooked dishes.
Vegetarian and vegan omakase dinners are prepared with 48 hours' notice.
2. Hojoko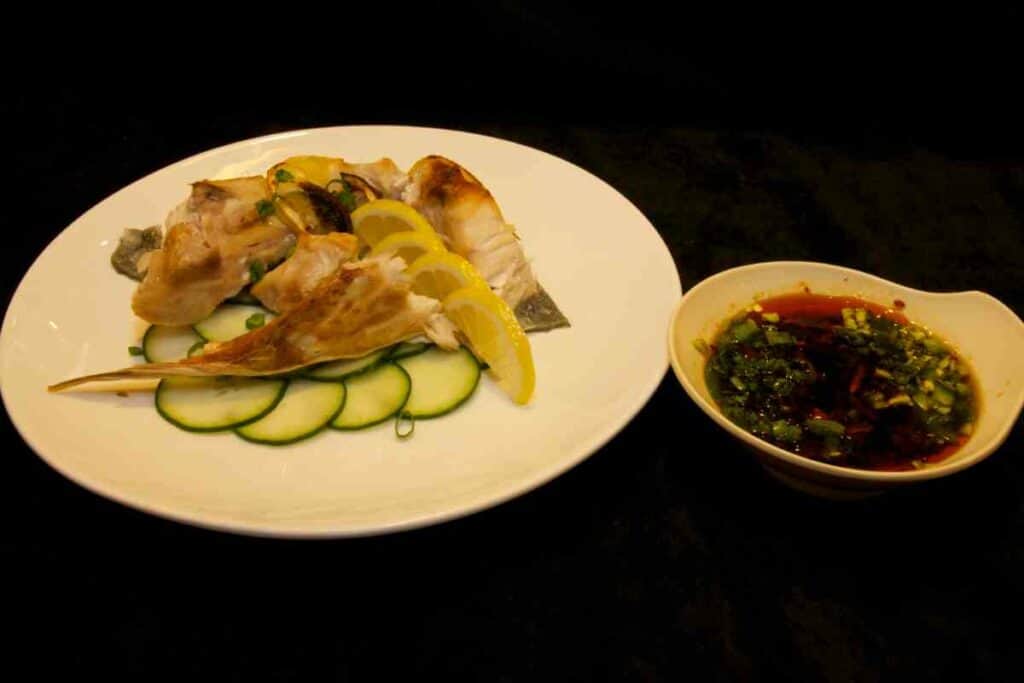 Hojoko is the second inventive Japanese restaurant from husband and wife Chef Tim and Nancy Cushman.
It recreates a lively Japanese rock-n-roll tavern in the Verb Hotel, complete with rockabilly Japanese graffiti decor and a street food menu that has to be tried. 
They do crazy stuff at Hojoki like playing your vinyl as you enjoy the nightlife vibe with your party.
Beware, Hojoko is not cheap, you'll be washing down the robata grilled yakitori and burgers with premium sake, champagne, and craft beers!
About Hojoko
Address
1271 Boylston St, Boston, Massachusetts, United States
Telephone 
+1 617-670-0507
Opening hours
Mon to Thurs:  5 pm to 9 pm
Fri and Sat: 5 pm to 11 pm
Sun: closed
Reservations?
No
Take-out/Delivery?
No
Dress code
Smart casual 
Price point 
🍣🍣🍣🍣
Are children welcome?
Yes
Website 
www.hojokoboston.com/
Email
[email protected]
Social media
https://www.facebook.com/hojokoboston
Hojoko is an izakaya-inspired restaurant and music lounge in the Verb Hotel that was opened by the Cushmans in 2016.
Chef de cuisine Rob Wong shares an eclectic but thoroughly Japanese menu that includes bar food like short rib katsu sandwiches, panko-coated shrimp, and crazy crowd-pleasing nori-dusted tortilla chip with dashi queso, shiso slaw, and avocado creme. 
One of the highlights of Hojoko is the  '70s-style music lounge, where you can play your vinyl.
The Cushmans wanted to pay homage to the Boston music scene with a roster of local DJs and live events, that include 'One to Watch' music showcases, cocktail nights, and charitable coat donations. 
Hojoko menu and specials
Hojoko is an easy-going venue that is child-friendly, but is also very high-end, with caviar available by the gram to garnish your plate!
Even folks who can't stand sushi can be satisfied with an amazing house burger.
Here are some of Hojoko's most popular dishes:
Hamachi Kama: a robata-grilled yellowtail collar served with daikon, ponzu, scallion, and lemon
The Hojoku Wagyu cheeseburger: a house cheeseburger that is complete with dashi pickles and a secret sauce! Served with a generous helping of fries
Funky chicken ramen: with robata-grilled chicken in a rich chicken broth with soy egg, menma, and ramen
3. Oishii Boston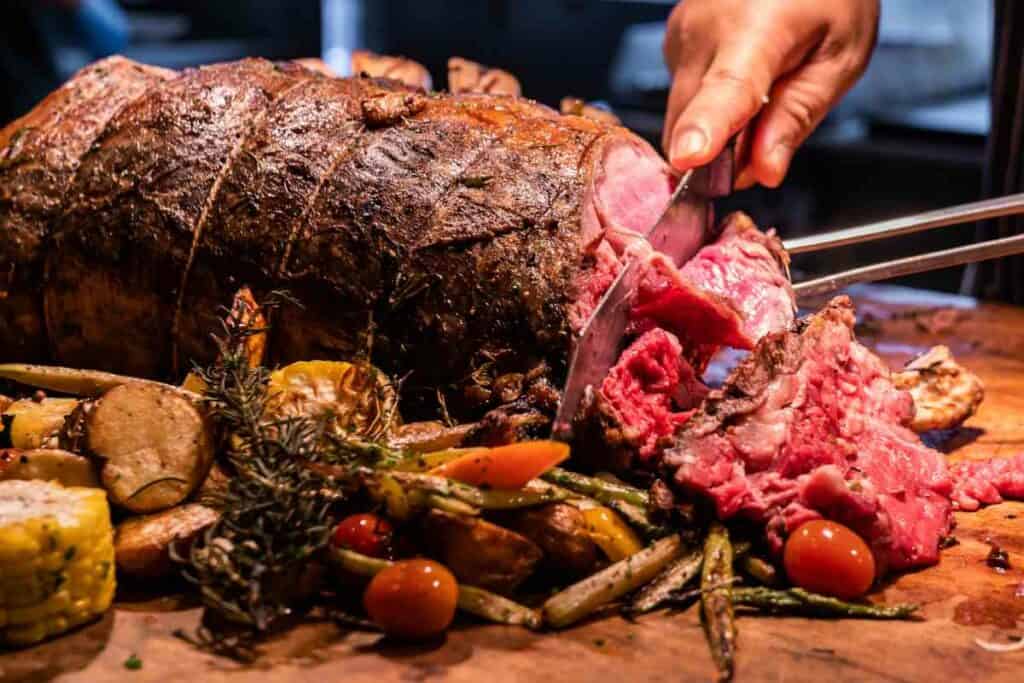 Oishii Boston is a high-end Japanese restaurant that serves sushi and robata in extremely luxurious surroundings.
Be prepared for drama with dramatic fire and ice serving presentations of exquisite dishes prepared under the direction of owner and executive chef Ting Yen. 
Make sure that your wallet is full and open as this restaurant costs at least $150 per head.
Sit down to dine, and the $30 dishes keep coming, served with flavor and flair. Oishii has gained a reputation as one of the Boston restaurant destinations you visit to impress a date. 
About Oishii Boston
Address
1166 Washington St, Boston, MA 02118, United States
Telephone 
+1 617-482-8868
Opening hours
Tue to Thurs:  4:30 pm to 10 pm
Fri and Sat: 1 pm to 10 pm
Sun/Mon: closed 
Reservations?
Yes
Take-out/Delivery?
Yes – take-out
Dress code
Smart casual 
Price point 
🍣🍣🍣🍣🍣
Are children welcome?
Yes
Website 
www.oishiiboston.com/
Social media
www.facebook.com/OishiiBoston/
Oishii Boston is the brainchild of acclaimed Boston chef Ting Yen.
He comes from a family of chefs and is committed to providing the freshest Japanese cuisine prepared to the highest standards.
After establishing his career on the West Coast he opened Oishii Sushi Bar in 1998. The current Oishii Boston was opened in 2006.
The restaurant has gained a strong reputation for its elaborate specials and eye-watering price tag, but patrons know that this legendary Boston Japanese restaurant will put on a show every time. 
Chef Yen has recently opened a restaurant called Yukka in Mumbai, which serves about 50 percent of the Oishii Boston menu. 
Oishii Boston menu and specials
Oishii Boston has an extremely high-end menu with a six-course truffled menu costing at least $265.
The selection of dishes is broad spanning dumplings, izakaya, maki, sushi, and sashimi.
Here are some of the legendary dishes of Oishii Boston:
Golden lobster dumplings made with whole lobster claws and cheese
Wagyu beef sliders with a truffle dressing and wasabi aioli
Avocado terrine served on a sheet of ice
4. Umai Modern Japanese Cuisine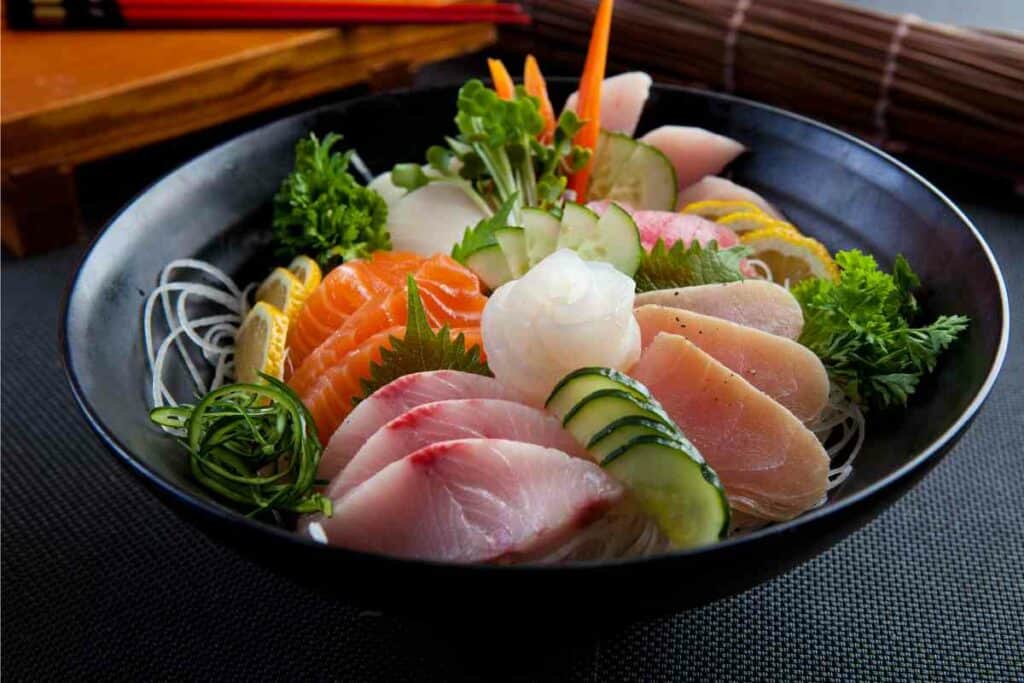 If you're looking for a Japanese restaurant that is a little easier on your wallet, Umai ticks all the boxes.
This Newbury Street staple is perfect for a lunch or dinner stop, or takeout with local delivery.
It is also one of the few Boston Japanese restaurants that are open every day and has a full lunch menu on the weekends.
Umai is pleased to serve fresh, quality sushi at a great price. Their bento boxes and unique sushi and special rolls keep their regulars returning. 
About Umai Modern Japanese Cuisine
| | |
| --- | --- |
| Address | 224 Newbury St, Boston, MA, United States |
| Telephone  | +1 617-262-2228 |
| Opening hours | Mon to Sun:  11:30 to 22:00 |
| Reservations? | No |
| Take-out/Delivery? | Yes |
| Dress code | Smart casual  |
| Price point  | 🍣🍣 |
| Are children welcome? | Yes |
| Website  | umaibostontogo.com/ |
| Email | [email protected] |
| Social media | www.facebook.com/UmaiNewburyBoston/ |
Umai Modern Japanese Cuisine is a vibrant chain of restaurants.
Its first location in Back Bay proved a hit, fuelling expansion to a new location in Brighton. Patrons love its youthful take on Japanese fusion cuisine, with a menu that skillfully combines classic traditional and modern dishes. 
Umai opens every day from lunchtime through to the night. You can stop by any time for favorites that include sushi, sashimi, maki, bento boxes, and soups.
Prices are easygoing, and Umai also offers a take-out and delivery service in the local neighborhood. 
Umai Modern Japanese Cuisine menu and specials
Umai is one of Boston's best-value Japanese restaurants, but they don't scrimp on their menu.
Here are some of the more elaborate dishes you can enjoy at this popular Japanese restaurant:
Sashimi pizza
The sashimi lunch combo
The Boston-inspired Back Bay maki with lobster, avocado, and asparagus
5. Douzo Sushi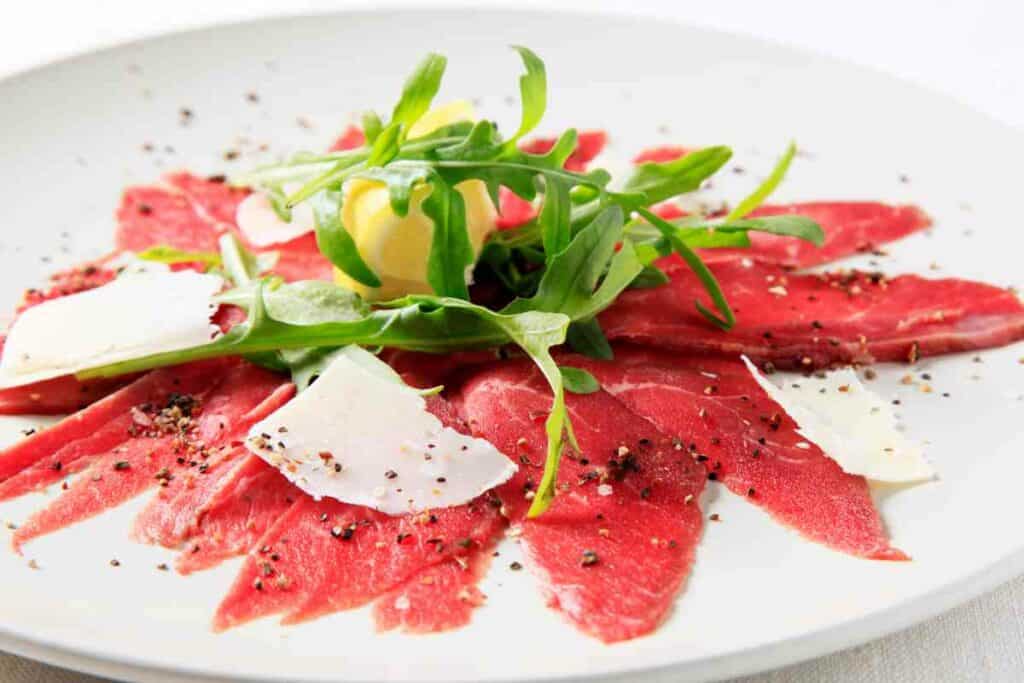 Douzo Sushi is a Dartmouth Street stape for delicious sushi throughout the daytime and evening.
This Boston Japanese restaurant located by Columbus Ave and Southwest Corridor Park serves fresh and healthy dishes featuring Boston's famed seafood. 
It is an ideal stop pre- or post-performance in the South End & Theater District and its smart, dark wood decor and stylish bar retain an authentic Japanese feel.
The name Douzo means 'please come in', and you'll feel the warm welcome and relaxed vibe.
With dishes like green tea fried rice, the varied menu at Douzo is certainly not orthodox, but it certainly pays homage to the pillars of Japanese cuisine like sushi, sashimi, and super-fresh seafood. 
About Douzo Modern Japanese Restaurant and Lounge
| | |
| --- | --- |
| Address | 131 Dartmouth St, Boston, MA, United States |
| Telephone  | +1 617-859-8886 |
| Opening hours | Mon to Sun:  11:30 to 22:30 |
| Reservations? | No |
| Take-out/Delivery? | Yes |
| Dress code | Smart casual  |
| Price point  | 🍣🍣 |
| Are children welcome? | Yes |
| Website  | douzosushi.com/ |
| Email | [email protected] |
| Social media | www.facebook.com/DouzoModernJapaneseRestaurantAndLounge/ |
Douzo is owned by Boston restauranteur Jack Huang who was raised in Japan before coming to the United States. 
He is a veteran of running Japanese restaurants with hospitality and food service qualifications from Cornell University. Huang and his team opened Douzo in 2007. 
The Huang family is active in Boston's community and fundraising scenes, and you may be greeted by him as you enjoy your meal at Douzo.
The restaurant is currently going from strength to strength, with awards and accolades, including ranking in the Zagat Survey and the Best of Boston award from Boston Magazine.
Douzo Sushi menu and specials
Douzo is a Boston-loving Japanese restaurant, and you can't get away from the New England take on a traditional Japanese menu.
Popular Bostonian dishes include:
The cucumber hand roll 
Boston lobster and spicy tuna with crispy rice 
Kobe beef carpaccio
6. Fuji at Ink Block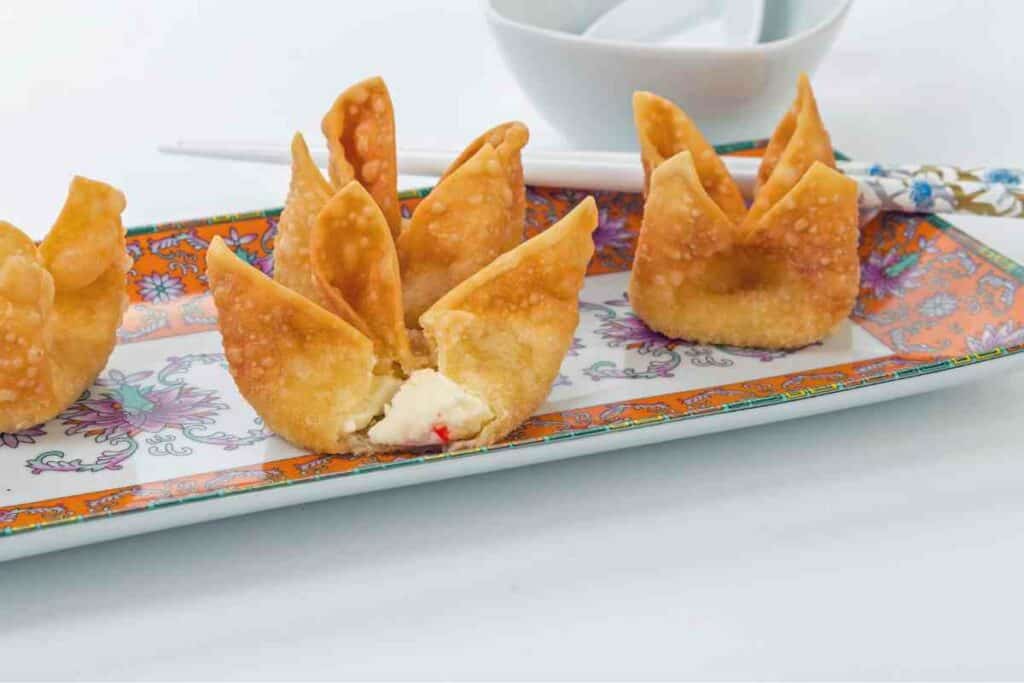 Fuji at Ink Block is one of Boston's hottest date spots.
This affordable but classy joint brought to you by the JP Fuji Group serves outstanding sushi with exemplary service in stylish surroundings.
You'll be impressed by the quality of food, attention to detail, and professional service. A visit to Boston is incomplete without a visit!
Fuji at Ink Block serves up a modern Japanese menu that includes classic sashimi, nigiri, and of course a perfectly prepared miso soup.
The chef's selection 10-piece menu is excellent value with delicate, nuanced flavors that servers give you plenty of time to enjoy.
Fish, seafood, and produce are fresh, fresh, fresh, sealing the reputation of this Boston restaurant.
About Fuji at Ink Block
| | |
| --- | --- |
| Address | 352 Harrison Ave Ste B, Boston, MA, United States |
| Telephone  | +1 617-936-3282 |
| Opening hours | Mon to Sun: 11:30 to 22:30 |
| Reservations? | No |
| Take-out/Delivery? | Yes |
| Dress code | Smart casual  |
| Price point  | 🍣🍣🍣 |
| Are children welcome? | Yes |
| Website  | www.fujiatinkblock.com/ |
| Email | [email protected] |
| Social media | www.facebook.com/FujiatInkblock/ |
Fuji at Ink Block is owned by the restaurateurs of JP Fuji Group who have other Japanese restaurants throughout MA. JP Fuji Group is the northeast's largest Pan-Asia restaurant group, with many popular Japanese restaurants.
Fuji at Ink block is their first restaurant in the City of Boston and has wasted no time in becoming a destination dining venue. 
Though the presentation and service are upmarket, the dress is casual and the restaurant does offer take-out and delivery options.
The menu, devised by CEO and executive chefs Jimmy Liang and Ming Cao is accessible to Japanese food novices as well as individuals with a more sophisticated palette. 
Fuji at Ink Block menu and specials
Patrons can't get enough of the fresh flavors at Fuji at Ink Block.
Here are some of the best dishes recommended by reviewers:
The Miss Waldorf complete with creamy seared salmon belly and fresh mango
The Lobster Rangoon with parcels of fresh, creamy lobster
The satisfying Waygu Beef Clay Pot served with hot and fluffy egg fried rice
FAQs About the Best Japanese Restaurants In Boston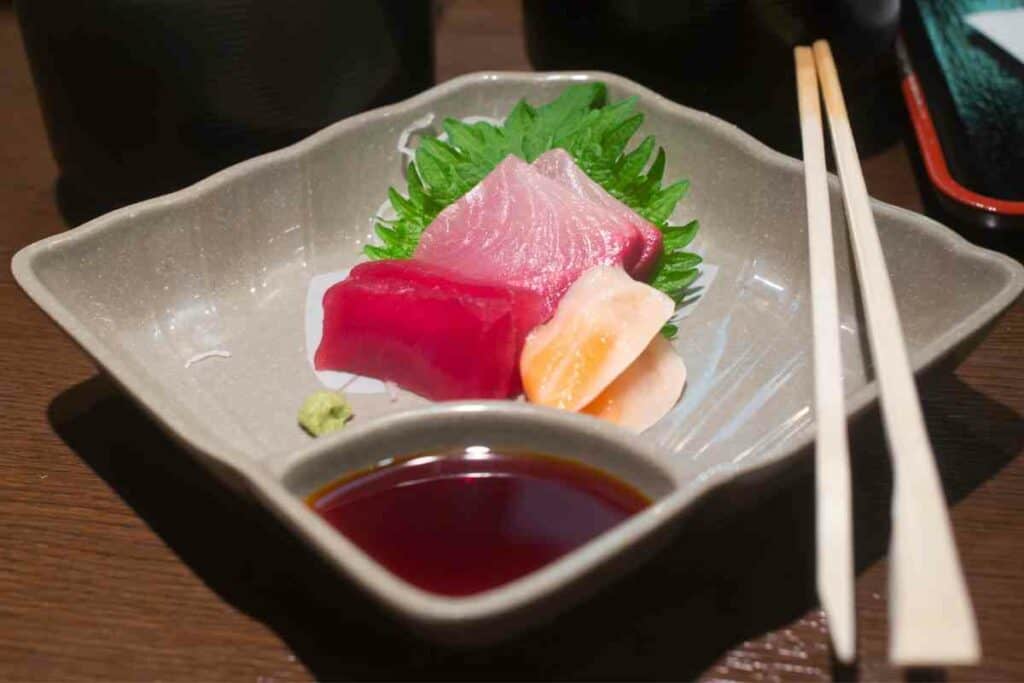 What is sashimi pizza?
Sashimi pizza is a Japanese fusion food that usually involves thinly sliced sashimi and herbs layered on a rice cracker. Versions of this popular dish vary from restaurant to restaurant. 
How do you eat kama (fish collar)?
This is one of the few times in Japanese dining where you can let yourself go! Feel free to eat broiled or grilled fish collars with your hands! They're free of little bones and the flesh can be eaten off the collar just like you would a chicken will. Dip the kama in ponzu or other sauces for extra flavor as you eat.
Does Boston have a Japan Town or Little Tokyo?
Boston has claimed a small stretch of Porter Square as the city's Japan Town. There you will find a small but authentic collection of restaurants, shops, and a Japanese bakery. This is where the Japanese go to eat Japanese staples like ramen, donburi, or tempura, and the dishes are very affordable. 
In Conclusion
Boston leads the way in world-class Japanese cuisine, and it's clear that the city has great enthusiasm for sushi and other Japanese foods.
You'll find Japanese restaurants throughout the city meaning you are never far from a delicious plate of sashimi, dragon roll, or ice-cold draft Japanese beer!