Have you heard of Amezaiku (飴細工)? It is an amazing Japanese craft that uses CANDY, to sculpt exquisite works of art!
This fascinating skill has existed for over a thousand years in Japan and continues to be practiced by a select group of artisans and street performers.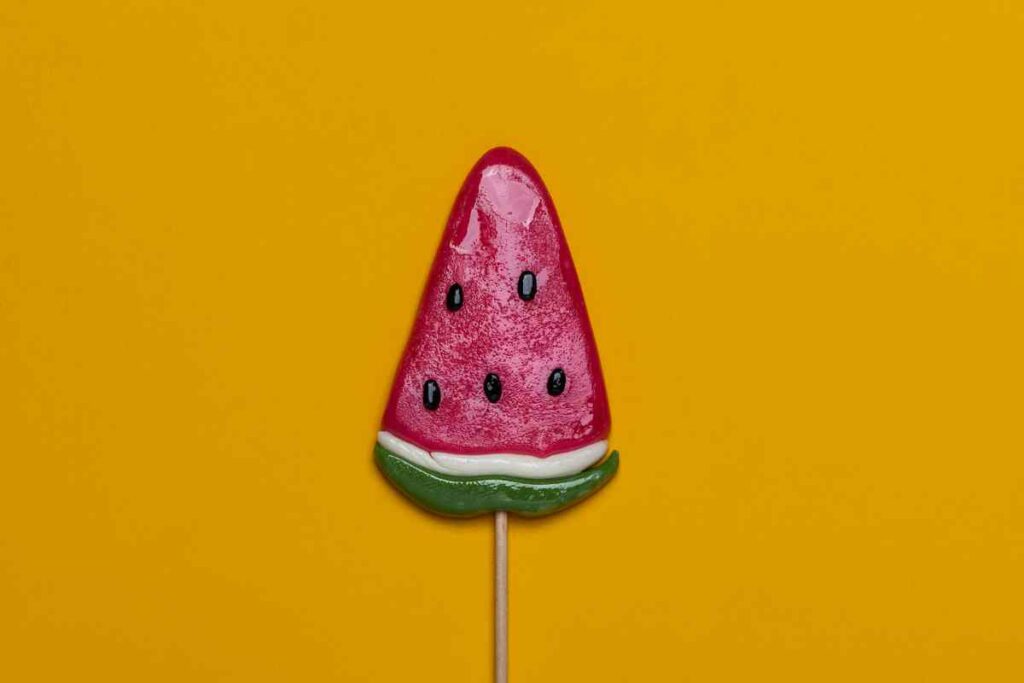 Take a look at these 10 intricate candy designs that will excite anyone with a sweet tooth!
10 Amazing Examples of Amezaiku, Japanese Candy Art
This centuries-old candy art is performance art, with wily artisans working furiously with their hands to create saccharine masterpieces.
It was originally the preserve of street performers, but now can be found in some of Japan's finest sweet shops.
Here are some of the best:
10. Delicate Amezaiku Goldfish
This exquisite goldfish was created by the renowned amezaiku artist @ShinriTezuka.
He is one of the founders and owners of Amezaiku Ameshin, one of Tokyo's few amezaiku stores. He is known to travel internationally to give demonstrations of his traditional candy art.
---
9. Making Traditional Amezaiku Candy
Amezaiku uses heated, workable candy to make various sculpted objects.
Artisans work quickly with their hands and tools to shape and detail the hot candy to create animals, anime characters, or detailed models.
The amezaiku candy is usually formed on a stick, much like a lollipop.
---
8. Amezaiku Tools
The tiny shears in this image are the main sculpting implement for amezaiku.
Delicate snips are used to craft the candy into ornate designs. The work is painstaking and any mistakes are discarded.
---
7. Cute Amezaiku Hedgehog
Various food colorings and dyes can be used to add color and detail to the amezaiku. However, these sweets are mostly transparent or plain colored, like glass. 
---
6. Amezaiku Street Performance
Amezaiku designs were originally created as shrine offerings using sugar syrup that became widely available during the Edo period.
The ornate design of the candy is still a highlight of many of Japan's festivals and cultural events. 
---
5. Cartier Panther Amezaiku
Amezaiku artists are rare, and the most skilled are sought after for creating custom candy designs for wealthy clients and companies.
Large amezaiku pieces like this 60cm long 15-kilo Cartier panther cost thousands of dollars.
---
4. Simpler Amezaiku Designs
Simple amezaiku designs produced by junior artisans or people attending a class include rabbits or classic Japanese characters like Hello Kitty.
An amezaiku flower is another great starter project. Once formed, the candies are cooled and painted.
---
3. Breathtaking Amezaiku Turtle
Like many Japanese crafts, the art of Amezaiku is taught by a master to an apprentice.
There are no books or images that teach the skills of amezaiku. The current generation of amezaiku masters are currently training apprentices to preserve their craft.
A lifetime of refining these unique skills awaits.
---
2. Amezaiku Bird with Cherries
Amezaiku artists have to work quickly before the candy cools and hardens.
This is a real challenge, especially when creating detailed designs.
Making such beautiful work, inspires anyone who starts to watch, just like traveling amezaiku artists of old. 
---
1. Magnificent Amezaiku Lion
The most talented amezaiku artists can produce large-scale Japanese candy structures.
To create a masterpiece like this, the amezaiku master has to use extra large sculpting tools.
---
Amezaiku Candy Art FAQs
What is amezaiku?
Amezaiku is a Japanese craft that creates models and sculptures from heated edible sugar syrup. The Japanese word amezaiku (飴細工) is made up of the words ame, meaning candy, and saiku, meaning craft. 
What is amezaiku made of?
Amezaiku confectionery is made from a material called mizuame (water candy), a thick, corn-syrup-like liquid that is rich in starch. The syrup is heated to 200° F (93 °C). When it becomes soft and malleable, the amezaiku artisan can work with it. 
Can you eat amezaiku?
Yes, amezaiku is edible candy and can be eaten. It is made from corn syrup and is super sweet, but doesn't usually have a flavor. 
How much does amezaiku cost?
Amezaiku cost depends on the size and intricacy of the crafted candy. Expect to pay between $10 and $40 dollars for an item.
Where can I find amezaiku in Japan?
Tokyo is a popular destination for trying and buying amezaiku, with several amezaiku studios, confectioners, and sweet shops where you can watch the candy being sculpted and buy some.
Try these stores:
– Amezaiku Ameshin: 4F, TOKYO SKYTREE TOWN Solamachi, 1-1-2 Oshiage, Sumida-ku, Tokyo 131-0045
– Amezaiku Yoshihara Sendagi Main Store: Tomoe Building 1F, 1-23-5 Sendagi, Bunkyo-ku, Tokyo
Are there amezaiku classes or workshops in Japan
Yes. You can try making your own amezaiku candy with Amezaiku Ameshin. They run classes at their Hanakawado Studio in Asakusa. A two-hour class, sculpting a candy rabbit costs 3,100 yen for adults and 2,500 yen for children. 
Rounding Up
Amezaiku is a fascinating craft and well worth observing if you have the opportunity to see street performers or artisan confectioners make these sweets in person.
In my opinion, these ornate candies are simply too good to eat. And it's a great thing that this unique piece of Japanese history and heritage continues to flourish in the hands of a new generation of inventive artisans.