Want to head to Japan with your love but can't quite get the dough together?
Never fear, we have six Japanese date night ideas that you can try out a little closer to home if the land of the rising sun is a stretch too far.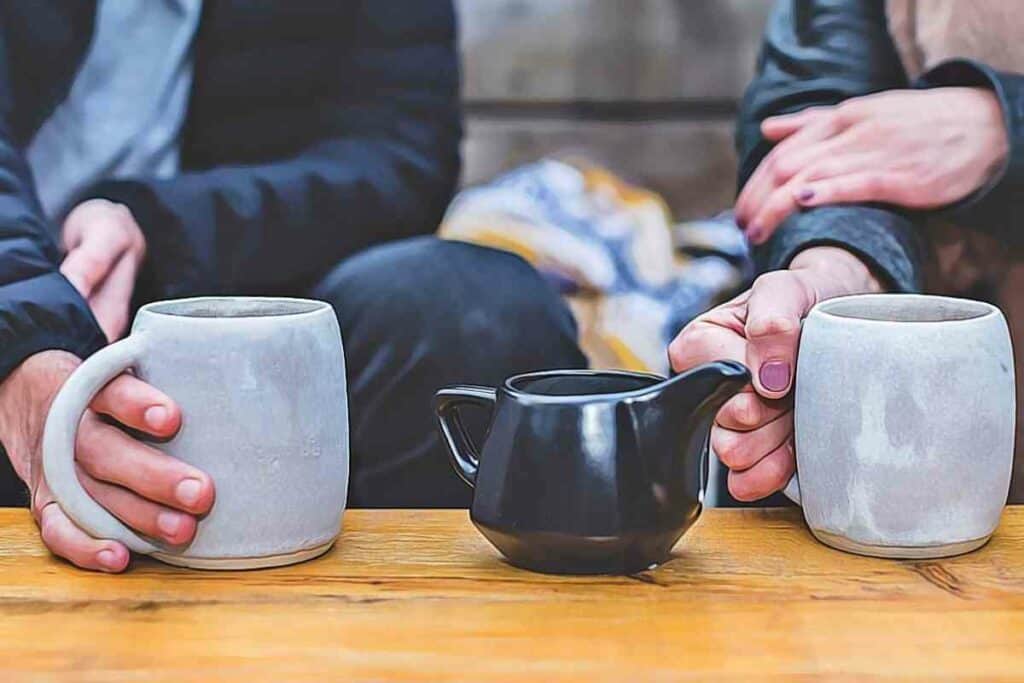 Will it be a sushi-making class or a romantic tea ceremony? The choice is yours!
1. Sushi Making Class
If you want to try and learn something as well as immerse yourself and your date in all things Japan, why not head to a sushi-making class?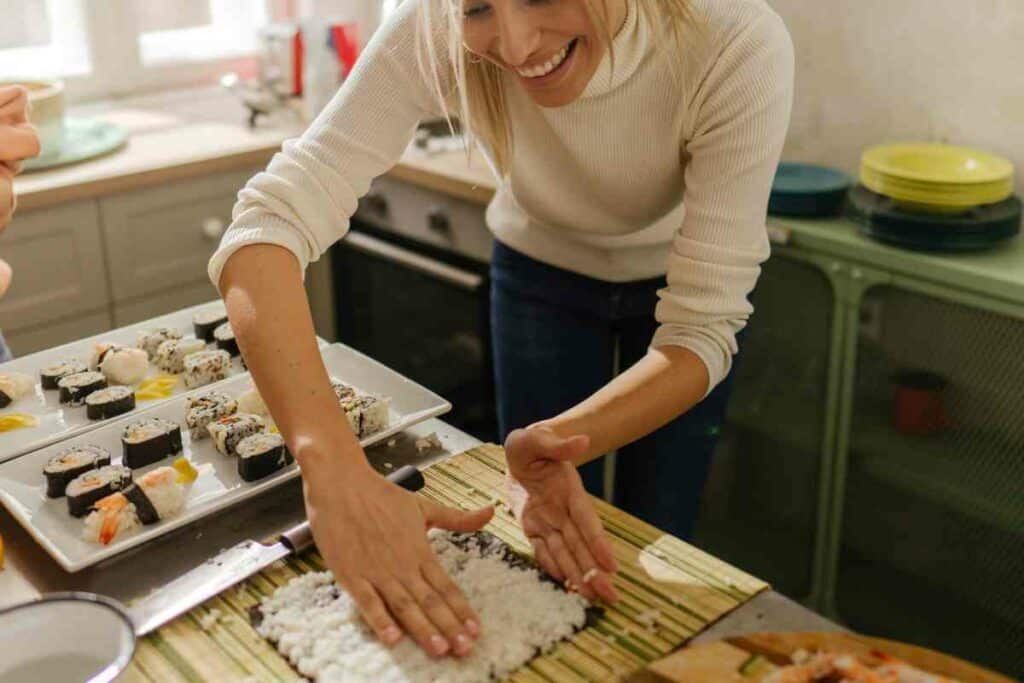 In the USA, there are many places where you can have fun whilst learning how to make this exquisite Japanese dish.
Sushi Chef Institute in Los Angeles, California – there are courses for beginner sushi-makers to advance sushi chefs.
Institute for Culinary Education in New York – they offer a sushi and sashimi class as a part of their recreational cooking program.
The Cookery in Dobbs Ferry, New York – this school offers a sushi-making class where you'll learn how to prepare sushi rice, make various kinds of rolls and sashimi as well as other Japanese delights.
Sur La Table, located in various cities – This kitchen store offers sushi-making classes in many locations across the USA.
The Sushi Institute of America in Los Angeles, California – this school offers one-day sushi-making classes for beginners.
2. Visit a Japanese Garden
There's nothing more romantic than a stroll through a Japanese garden.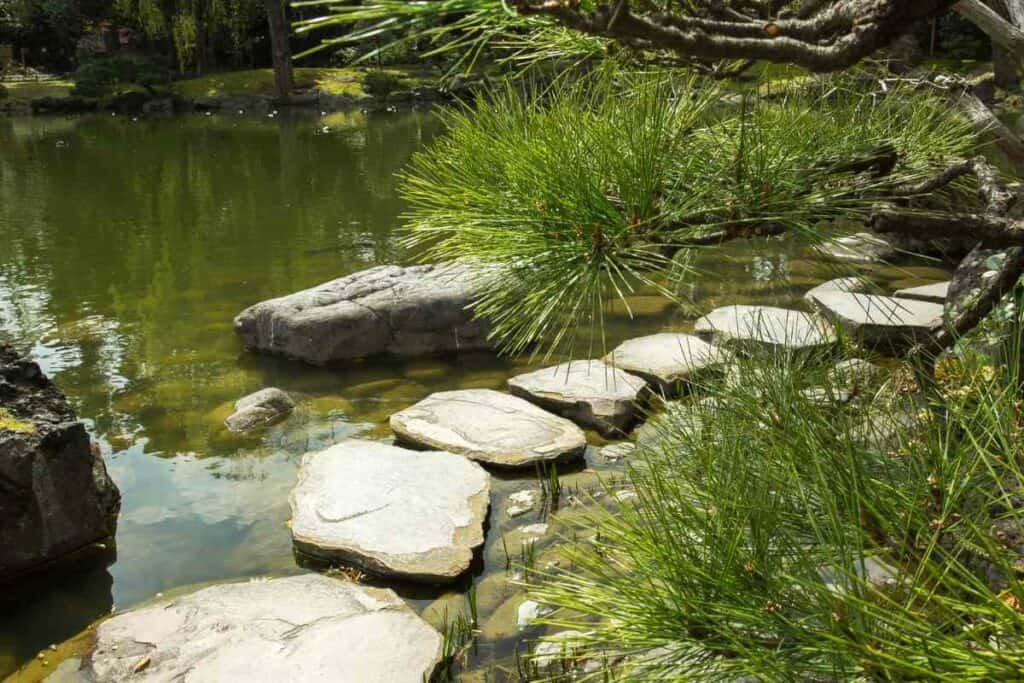 If Japan is too far to go to stretch your legs, here are some Japanese gardens for that romantic jaunt a little closer to home:
Portland Japanese Garden in Portland, Oregon. This Garden is considered one of the most authentic Japanese gardens outside of Japan.
Japanese Tea Gardens in Rockford, Illinois. This garden has been named one of the top Japanese gardens in North America (in the Journal of Japanese Gardening).
Japanese Garden at the Missouri Botanical Garden in St. Louis, Missouri. This garden is one of the largest Japanese gardens in North America. It features a traditional Japanese teahouse.
Seattle Japanese Garden in Seattle, Washington. This garden is located within Washington Park Arboretum and has a koi pond and a traditional tea house.
Fort Worth Japanese Garden in Fort Worth, Texas. This Japanese garden is one of the largest in the United States. It has a waterfall and a moon bridge.
These are just a few examples of the many beautiful Japanese gardens located throughout the United States where you can pop by for a romantic stroll with your date.
Each garden has a unique design and features, so why not research the ones closest to you?
3. Ramen Noodle Night
A Japanese date night that's accessible to everyone is hosting a Ramen Noodle Night!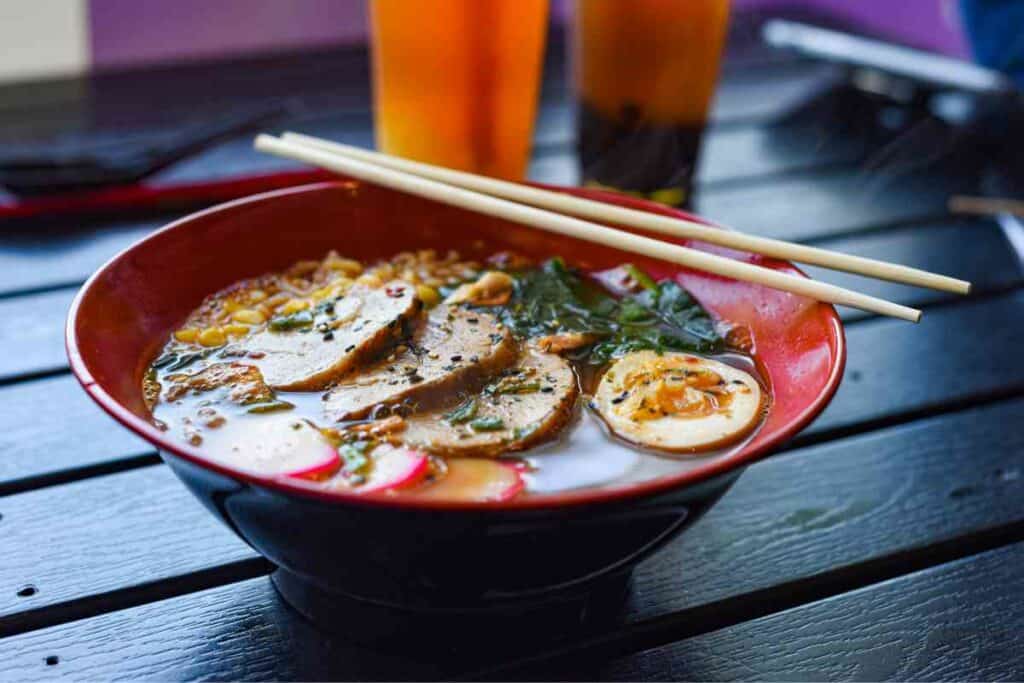 It can be a fun and delicious way to enjoy some Japanese-themed cuisine.
Let's take a look at what you can do to make it a tasty night:
Decide whether you want to buy your ramen or make it. Most people will want to buy pre-packaged ramen. What type will you buy? Miso, shoyu, tonkotsu or shio?
Buy the other ingredients you'll need. Why not try pork belly, mushrooms, eggs, green onions, and nori? You will also need seasonings and sauces like soy sauce, mirin, and broth.
Prepare your ingredients and put them all together in ramen bowls. Put the cooked noodles in the bowl, then add the broth and top with the other ingredients.
Serve to your date and enjoy! Chopsticks at the ready!
To get a more authentic Japanese experience, why not add some other dishes such as tempura vegetables or gyoza?
You could even drink sake or Japanese beer.
4. Attend a Japanese Cultural Event or Festival
For an authentic Japanese experience for date night, why not look up when the next Japanese festival or cultural event is near your city?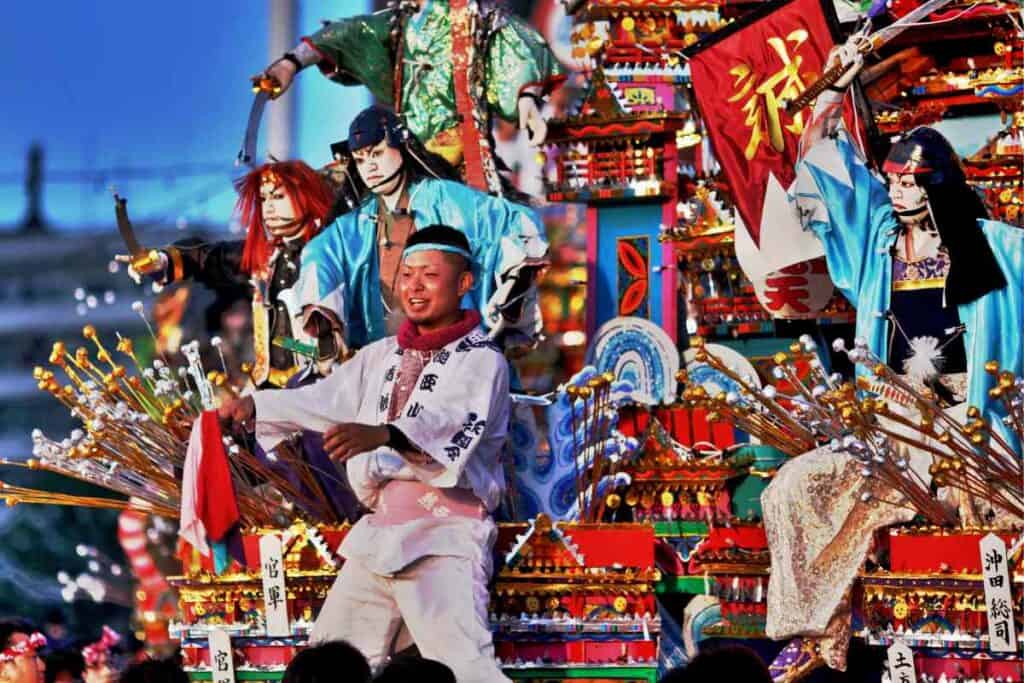 Here are a few you may be interested in:
Cherry Blossom Festivals – Many cities across the US hold an annual cherry blossom festival, inspired by the famous Sakura season in Japan. Some of the notable ones are the National Cherry Blossom Festival in Washington D.C., the Sakura Matsui Festival in Brooklyn, New York, and the Northern California Cherry Blossom Festival in San Francisco.
Matsuri Festivals – A matsuri is a traditional Japanese festival and many cities in the US hold these festivals to celebrate Japanese culture. They feature music, performances, and Japanese food.
Anime Conventions – Anime is extremely popular in Japan but its popularity in the West is growing too. Anime conventions are hosted in many cities where fans attend panel discussions, meet voice actors and can cosplay!
Ikebana Exhibitions – Ikebana is the Japanese art of flower arranging and many US cities host exhibitions showcasing this most stunning of art forms. Who knows, it could be just the thing you're looking for in a romantic Japanese date night.
For a Japanese cultural event for a perfect themed date night near you, why not look up what's happening in your closest city?
5. Japanese Movie Night
Nothing is more romantic than snuggling on the couch with some popcorn.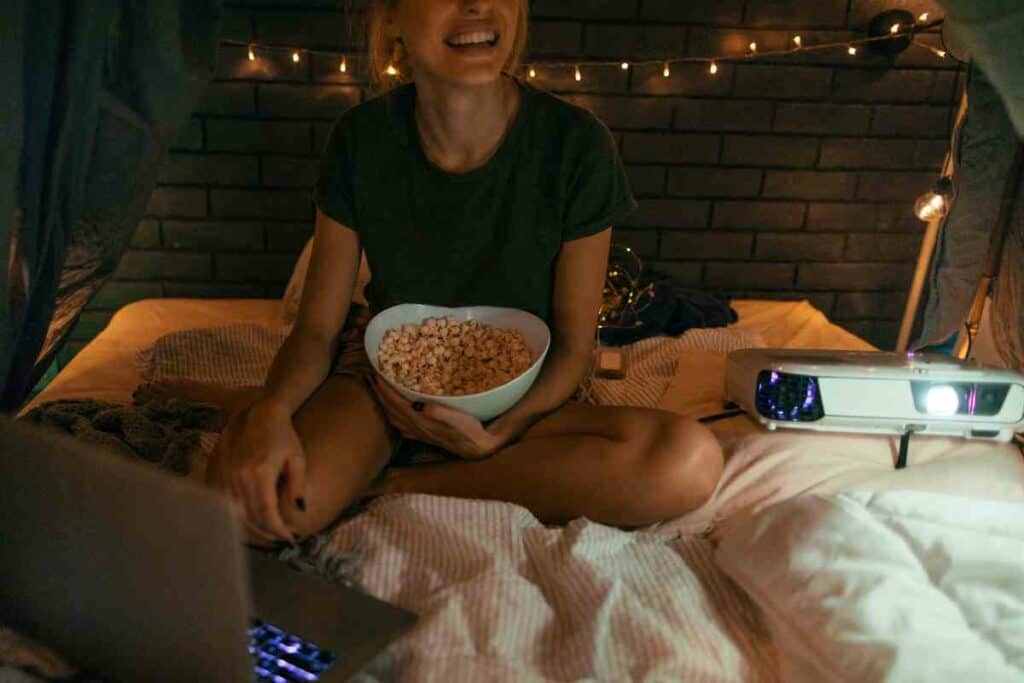 But why not give your movie date night a twist and have a Japanese movie marathon?
These are a few movies we'd recommend:
Studio Ghibli films: This world-renowned animation studio has produced popular films such as "My Neighbor Totoro" and "Spirited Away."
Samurai movies – Dig out the Japanese classic genre with titles such as "Seven Samurai," "The Hidden Fortress," and "Yojimbo."
J-horror films: Japanese horror movies have gained a reputation for being some of the scariest out there. If you're spoiling for a fright with your date, why not try "Ringu," or "Dark Water"?
Comedy movies – What about "Tampopo," "Departures," or The Happiness of the Katauris" to give you and your date a laugh?
Grab yourself some Japanese snacks such as sushi, mochi, and pocky to make your Japanese movie date night an altogether more immersive experience.
6. Japanese Tea Ceremony
One of the great Japanese traditions is the Japanese tea ceremony.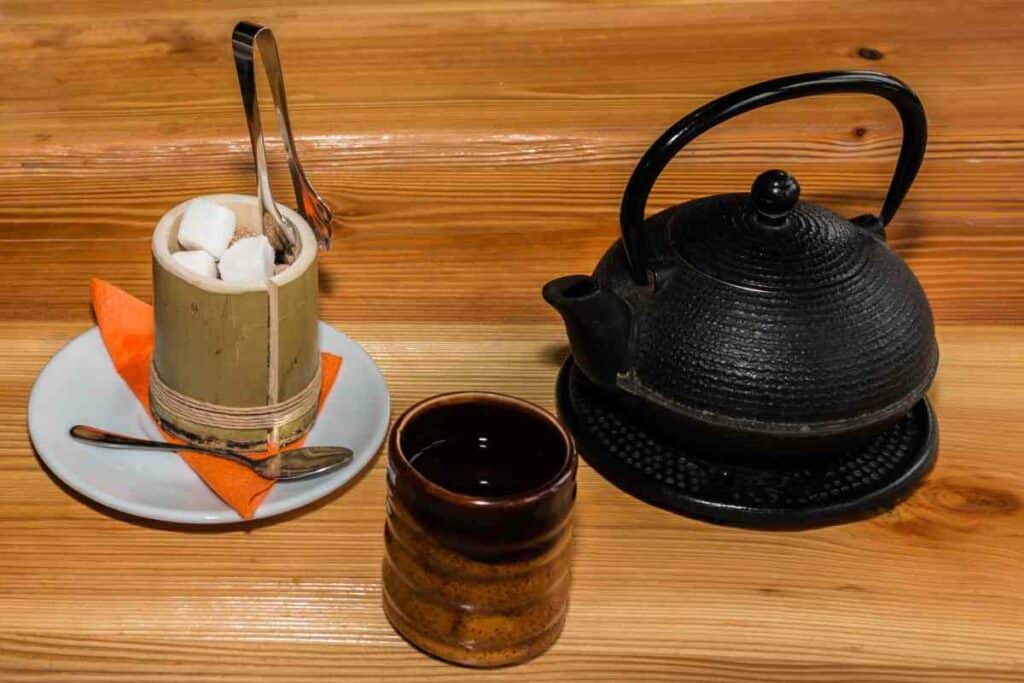 It can be a wonderful way to experience the tranquility and beauty of an ancient Japanese ritual.
Here are the steps to follow in creating your own Japanese Tea ceremony date night:
Set the atmosphere. You need to create a calm, serene atmosphere. Dim the lights, light some candles, burn some Japanese incense and play some soothing Japanese music.
Prepare the tea. You should use matcha tea for the most authentic experience. You'll need a small bamboo whisk, a tea bowl and some hot water. Sift 2-3 teaspoons of the match into the bowl and add a small quantity of hot water. Use the bamboo whisk to mix it until it becomes a smooth paste. Then, add more hot water slowly until it is at your desired strength.
Clean your hands. Before drinking the tea, it is customary to clean your hands. Do this by pouring hot water over your hands from a small pitcher and drying them with a cloth.
Pour the tea for your date. Hold the tea bowl with both hands and offer it to him/her. Your date should receive the bowl with two hands too. Rotate the bowl to admire its beauty before taking a sip.
Sip the tea slowly to enjoy its flavor. Take small bites of a traditional Japanese sweet to balance out the tea's bitterness.
Clean everything away. This is an important part of the tea ceremony that is done with great care and attention.
It's important to remember that the Japanese tea ceremony is not just about drinking tea.
It's also about tranquility, mindfulness, and respect for others.
Enjoy creating your own tea ceremony with your love to give you both a calming and peaceful date night experience.
Final Thoughts on Japanese Date Night Ideas
Which was your favorite? For me, it has to be the Ramen Noodle Date Night.
But I think I'd follow that with a Japanese Movie Marathon! The Japanese tea ceremony sounds like a perfect Japanese date night idea too!