Golf is enjoyed the world over, and in Japan, it is an easy contender for the national pastime!
So it's no surprise that some of the world's leading golf club manufacturers are Japanese.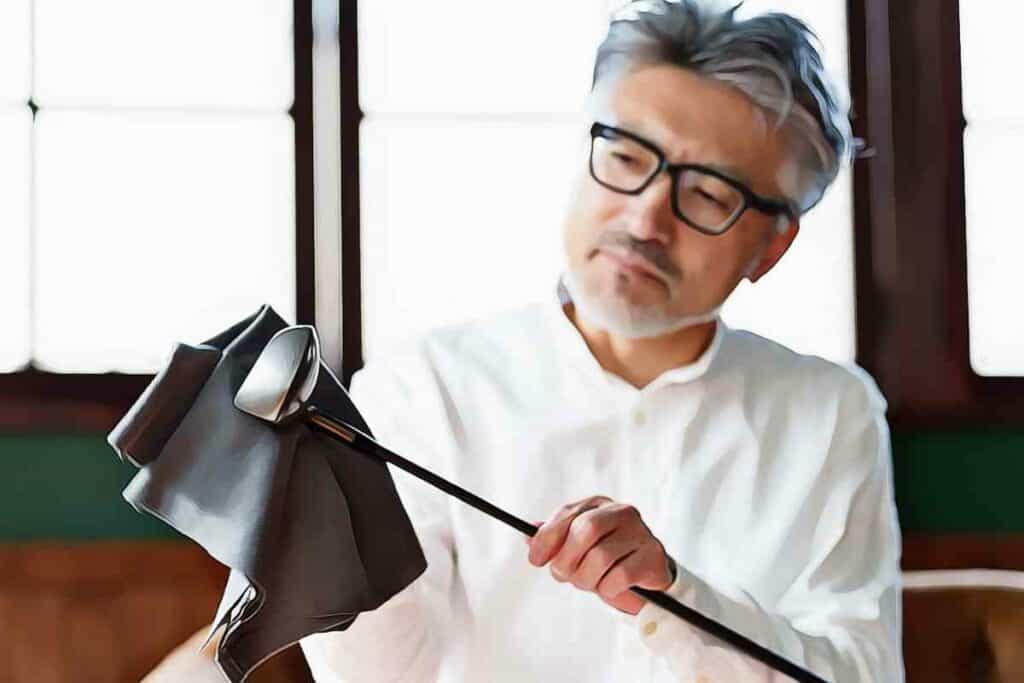 The best Japanese golf clubs have the quality and performance to help you look, feel and play more like a pro.
In This Article – We share 3 of Japan's leading golf club manufacturers and some beautiful irons to upgrade our golf bag!
The Japanese can't get enough of golf!
Japan is a global destination for golf, which is one of the nation's most popular sports.
The islands of Japan are home to almost 2,500 golf courses, more than half of all the golf courses in Asia!!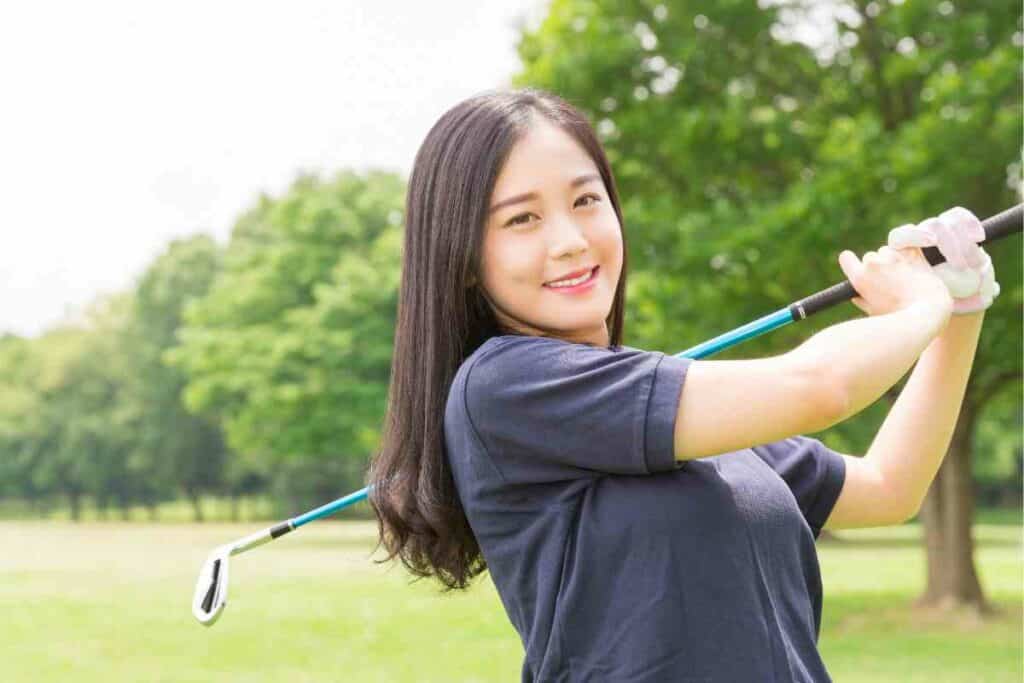 Golf is a way of life for the Japanese and with amazing natural beauty it's easy to see why the hardworking Japanese take time to recharge their batteries at the golf club.
There are golf clubs that can accommodate every budget and handicap.
A game of golf in Japan is a unique experience with its own customs and rituals.
Unique aspects of playing golf in Japan include:
Two greens on the golf course for pristine conditions all year round.
Stopping for a 1-hour lunch break at the 9th hole.
Keeping your golf shoes meticulously clean.
People who score a hole-in-one foot the costs of the entire game for the party! Many people insure themselves in case of this expensive event.
Taking a hot spring bath after your game. 
Best for the mid-handicap golfer
Best for the low to mid-handicap golfer
09/14/2023 07:08 pm GMT
It's no surprise that golf clubs are big business in Japan
Golf club manufacturers have a massive domestic market with over 280 billion Japanese yen ($2.1 billion) spend each year on golf equipment in the Japanese domestic market.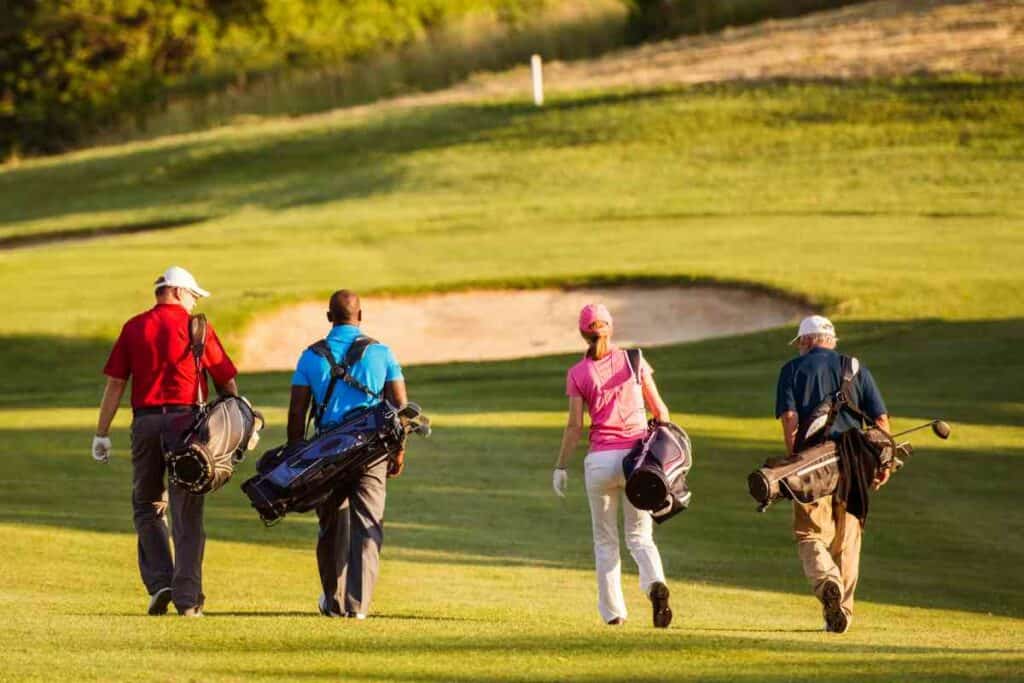 Golf equipment sales are around 20% of the Japanese sporting goods market, but the size of this market has decreased in recent years post-Covid. 
Best Japanese golf clubs for a golfer who wants to up their game
A new set of golf clubs is always a treat, but Japanese craftsmanship and quality take it to the next level.
If you're looking for a set of clubs that will give you the edge on the tee, fairway, or green, these legendary golf club manufacturers have what it takes!
Take a look at Japan's best!
1. Mizuno Corporation ミズノ株式会社, 美津濃株式会社
Mizuno is a world-famous golfing and sporting brand that is routinely selected by professional players.
It is the Japanese golf club brand that manufactures the largest number of irons and gets the most play on the Tour.
If you are set on a Japanese set of clubs, you can choose their specially crafted clubs with confidence. 
Mizuno irons online
Stand out on the fairway with a set of irons from this legendary Japanese golfing brand.
About Mizuno Golf 
The Mizuno brothers, Rihachi (elder) and Rizo (younger) founded this sporting brand in 1906.
It was originally run as Mizuno Brothers, Ltd, a store selling Western sporting goods and athletic wear.
The Osaka store specialized in baseball and began manufacturing its baseballs and gloves by 1910. 
Headquarters 
Suminoe, Osaka, Japan
Founded
1906
Founded by
Rihachi & Rizo Mizuno
Products
Irons 
Woods
Hybrids
Wedges
Putters
URL
mizunogolf.com/us/
Social Media
www.instagram.com/mizunogolfnorthamerica/
By 1933 the business had diversified into golf and began to produce its own golf clubs, the first made in Japan.
The Japanese could not get enough of them leading to the Mizuno golf club showroom becoming the world's largest at the time. 
In the war years, the company operated as Mizuno Co. Ltd and turned over its manufacturing capacity to the production of military ordnance.
Post-war, sports-related manufacturing resumed with the company expanding its factory facilities to America and producing apparel and equipment for a wide range of sports.
The Mizuno brand was strengthened internationally by a range of sponsorships including baseball player Rickey Henderson, 49ers quarterback Joe Montana, track athlete Carl Lewis, and golf player Nick Faldo.
Manufacturing has expanded further with regional headquarters and factories in France, Germany, Scotland, Hong Kong, and China.
Mizuno golf clubs really came into their own when they entered the European market in the 1970s. Their forging process distinguished them from the casting and grinding of competitor clubs, leading to inconsistent performance.
Mizuno's forged irons were more predictable leading to widespread adoption by amateur and pro golfers.
It has earned the saying " Nothing feels like a Mizuno" and they are right!
What makes Mizuno golf clubs special?
Mizuno is running with the hashtag #nothingfeelslikeaMizuno and the clubs do live up to the hype.
With over a century of manufacturing innovation under its belt, Mizuno does not hesitate to stand by the quality of its irons which are skillfully forged, rather than cast using the ironmongery expertise that Japan is renowned for.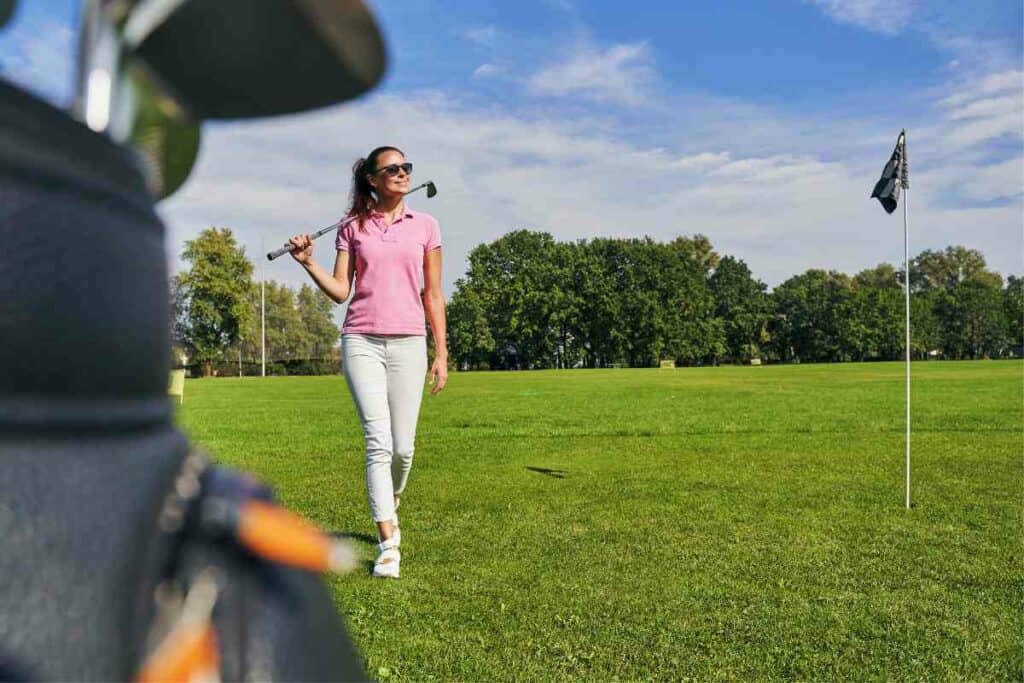 Mizuno uses a proprietary Grain Flow Forging process that was perfected in the late 1990s and continues to this day. The iron head is crafted from a single billet of steel, for superior strength and balance.
Like a Japanese sword, the iron passes through multiple forging to be shaped for superior performance and strength.
This unique one-piece exploits the natural grain of the metal to improve the consistency, and durability of the iron, unlike inferior irons that have a welded neck with discontinuity in the grain.
Aside from irons, the company is establishing itself as a world-class manufacturer of woods and innovatively designed driver heads, which often retail cheaper than European equivalents. 
Mizuno pro golfers
Mizuno has a long-standing relationship with professional golfers playing at every level of the sport.
Many pros are using Mizuno clubs without being sponsored to do so.
Here are some of the recognizable names that rely on Mizuno for an edge:
Oliver Hundeboll
Luke Donald
Olivia Cowan
Keith Mitchell
Mizuno supports its pros with a mobile workshop where clubs can be serviced as and when needed.
The Mizuno workshop bus has been on the road since 1986 and can be spotted at PGA Championship Tournaments. 
2. Honma 
Honma is probably the company that springs to mind when thinking of a Japanese gold club manufacturer.
Their exquisite, handmade clubs, produced for over 60 years in Sakata, Japan, are renowned for their intricacy, embellishment, and sound performance.
If you get the opportunity to get your hands on a set of these exclusive clubs, mothball them and they will increase in value because demand is so high!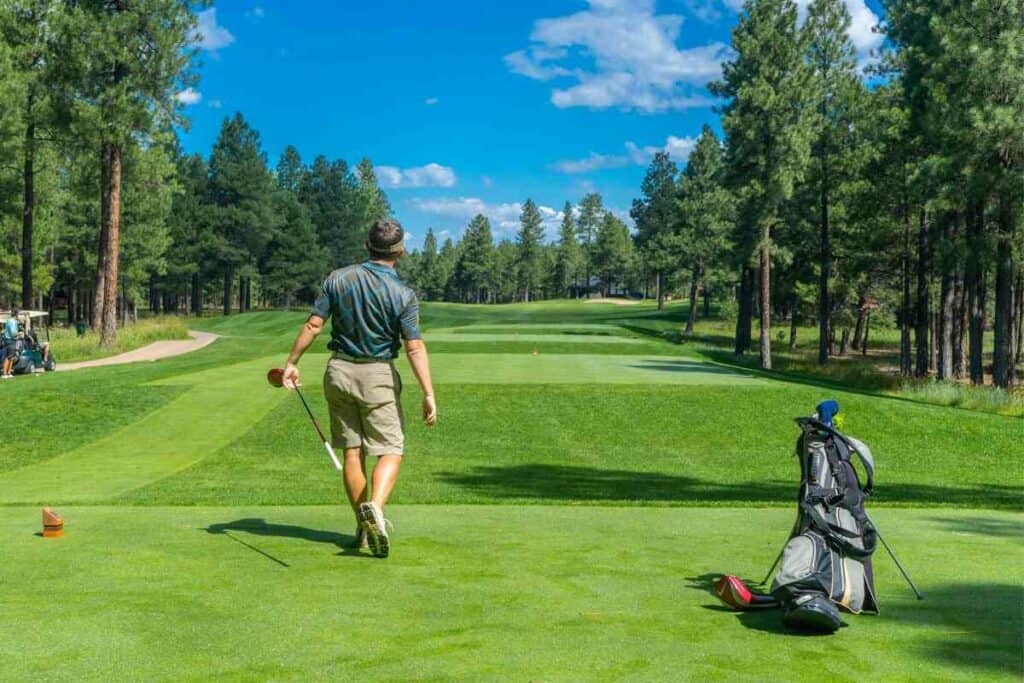 At Honma's expansive Sakata factory, a team of 300 craftsmen, led by 33 masters produces Honma's ornate irons, woods, wedges, and putters.
Most employees have worked at their craft for an average of 27 years.
All shafts are made from premium carbon fiber by Honma. The most expensive of the Honma clubs are gold and silver-plated with a set costing almost $55,000!
Experience Honma clubs!
An opportunity to own a handcrafted set of irons from this iconic Japanese brand is not to be missed.
This set of beautiful irons is a great-value investment.
Best for the mid-handicap golfer
Honma Golf TR20-P Irons (7 Iron Set)
Set of 7 right-handed golfing irons 
Steel fabrication
Mid head size
Tungsten weighting inside the heads for weighting and applied power
Regular flex
Hand-shaped profiles for tour-level performance
Traditional blade shape featuring engineered topline and sole proportions
Fast and forgiving playable design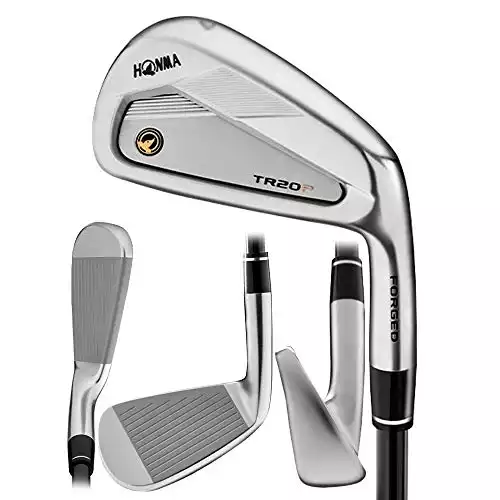 We earn a commission if you make a purchase, at no additional cost to you. Thanks!
About Honma
The Honma Journey began in 1958 when the Honma brothers Yukihiro and Hiro opened a driving range in Tsurumi Yokohama.
In 1959 a small workshop called the Tsurumi Golf Center Co. was opened alongside the driving range for crafting and repairing golf clubs. 
By the early 1960s, the Honma brothers had developed their own golf club designs. The test models went into production at a new facility called the Honma Golf Club Manufacturing Co. in Tsurumi.
The first Collect model was launched in 1969. 
Headquarters 
Sakata, Japan and Roppongi, Minato-ku, Tokyo
Founded
1959
Founded by
Yukihiro and Hiro Honma
Products
Irons 
Woods
Hybrids
Wedges
Putters
URL
www.honmagolf.com
Social Media
www.instagram.com/honmagolfeu/
In the early 1970s, the company grew its domestic market with offices opened in Osaka and Nagoya.
Honma launched its range of shaft-installed woods, featuring black carbon graphite.
By 1976, golfing apparel and other accessories were also produced.
The enduring Tour World series of professional quality clubs and other Collect clubs were also released during this period. 
In the 1980s, production moved to the company's Sakata, Yamagata home, where the premium Japanese golf clubs are produced to the present day.
The innovation continued with the development of a novel titanium boron shaft, secured with U.S. patents.
Honma's most commercially successful series of golf clubs, the Beres Series was introduced in 2005. 
What makes Honma golf clubs special?
If you are looking for Japanese golf clubs because of their superior craftsmanship, Honma clubs are a great investment.
You may be reticent to take a swing with these intricately engineered and decorated clubs but they are designed for performance.
The popular Beres line of clubs is known for being incredibly forgiving.
With a Beres driver, golfers who have a medium or slow swing can achieve advantageous yardage with high, straight ball flight.
The fabrication technologies that Honma uses have continued to advance, with the in-house manufacture of carbon-aluminum shafts that are lightweight and strong. 
This interesting short documentary featuring the craftsmen of the Honma factory shows just how much detailed work goes into these jewel-like golf clubs:
Honma pro golfers
Honma has strong sponsorships with Japanese and Korean PGA golfers.
Honma is also a feature on the Tour World series with sponsored players and brand ambassadors that include:
Justin Rose
Lee Bo-Mee
Miyu Goto
Rumi Yoshiba
Charl Schwartzel
3. Srixon 
You may be familiar with Srixon through its prolific production of golf balls, usually under the  Dunlop brand.
The company's reputation for golf balls has obscured its range of good quality golf clubs, including a respectable range of woods, irons, and hybrids using traditional manufacturing methods.
Srixon has kept its golf clubs low-key mainly because of a limited marketing budget for aggressively pursuing player sponsorships.
Therefore Srixon only has a few players that are on the tour. However, those in the know opt for the brand's drivers and woods at the direction of well-informed golf club fitters who champion the brand. 
Read Next – Japan's Top 5 Golf Hotels
Outstanding Srixon irons
Srixon irons have great playability and are dependable, making them a great choice for the serious golfer who is looking for a quality Japanese brand.
Here are some beautiful irons that any golfer would be pleased with.
Best for the low to mid-handicap golfer
Srixon Golf- ZX7 Irons 4-AW Stiff Flex
Set of 8 right-handed golfing irons 
Carbon steel fabrication with single piece forging
Mid head size
Compact blade shape, narrow topline and V-shaped sole
Regular flex
Hand-shaped profiles for tour-level performance
Engineered mass positioning to the sweet-spot and perimeter for a soft feel at impact and enhanced workability
World-class playability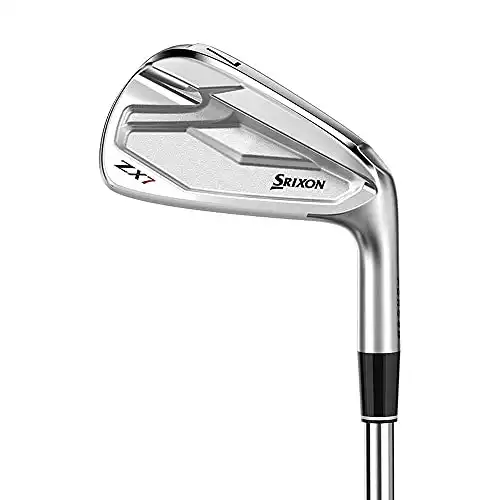 We earn a commission if you make a purchase, at no additional cost to you. Thanks!
About Srixon
SRI Sports Ltd owns Srixon and is a subsidiary of Sumitomo Rubber Industries Ltd, a major Japanese rubber conglomerate that has existed in one form or another for almost four centuries.
The company specializes in manufacturing sports equipment, under the Dunlop, Slazenger, and Srixon brands. 
Sumitomo invested in the British company Dunlop Japan in the 1900s, eventually owning it by the 1960s and the vast majority of the international Dunlop brand by the 1980s.
Headquarters 
Huntington Beach, California, United States
Founded
1996
CEO
Motoyuki Yasumoto
Products
Irons 
Woods
Hybrids
Wedges
Putters
URL
us.dunlopsports.com/srixon
Social Media
www.instagram.com/srixongolf/
In the 1960s Sumitomo turned to produce golf balls and became Japan's largest golf ball manufacturer via its SRI subsidiary.
Golf balls produced by the company used isoprene rubber latex and soon the company dominated the market with its high-performance balls. 
Srixon now is the golf arm of the company. It emerged in the mid-1990s and continues to be a prolific producer of golf balls, holding the largest number of patents in the world for them.
The company has famous pro golf players like Vijay Singh, Laura Davies, and Graeme McDowell who play its balls. 
Srixon also supplies OEM golf balls to other companies and manufactures its own line of clubs following the acquisition of Cleveland Golf in 2007.
Clubs are manufactured under the Srixon and Cleveland Golf brands. 
Are Srixon golf clubs worth it?
The fact that Srixon owns Cleveland Golf adds to its golf club manufacturing expertise. This Californian manufacturer made its name producing replicas of classic golf clubs. 
Srixon clubs provide players of all levels with exemplary speed, distance, and confidence due to the consistency of their performance.
Better yet, quality and performance extend across the brand's drivers, woods, and hybrids perfectly partnering with the latest Srixon golf ball technology. 
In particular, Srixon ZX7 irons are a great investment for middling players who are looking to up their game.
These clubs are remarkably consistent and feel great in your hands. They have a forgiving, workable play that will give you the edge you need for low-handicap golfing.
Srixon pro golfers
Srixon has a roster of endorsements and sponsorships with the following pro golfers:
Keegan Bradley
Hannah Green
Ernie Els
Minjee Lee
Shane Lowry
Brooks Koepka
Inbee Park
Best Japanese Golf clubs FAQs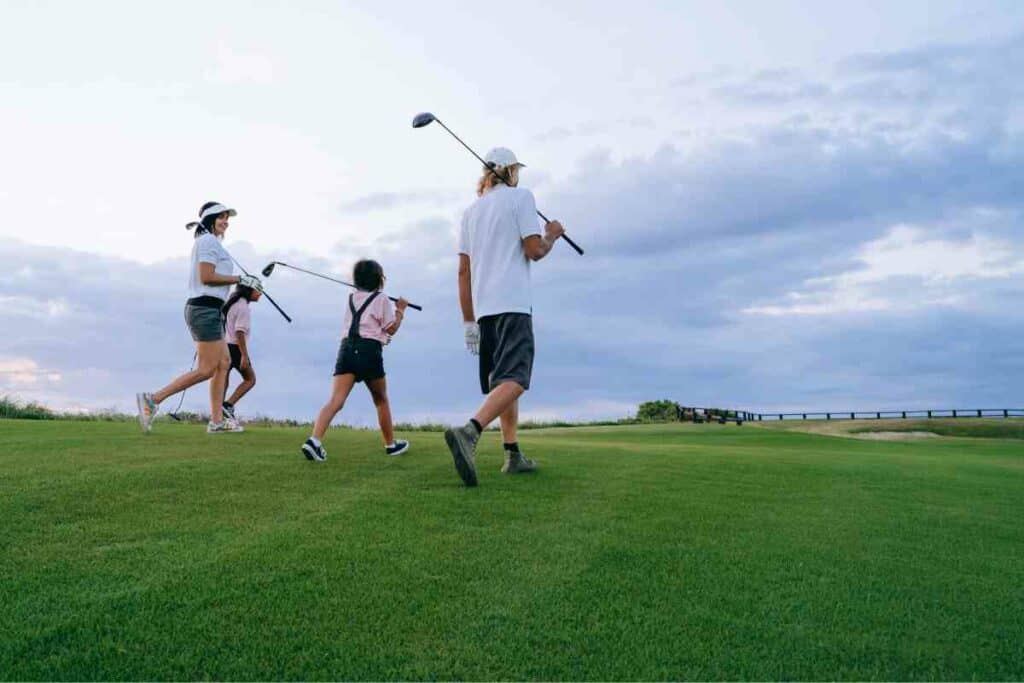 Why are Japanese golf clubs so expensive?
The best Japanese golf clubs carry a premium because of the amount of human labor and craftsmanship that goes into each club. These clubs use high-quality carbon steel and superior forging for a superior product. 
Are Japanese golf clubs always better?
The best Japanese golf clubs are some of the best in the world, but not always the best. However, the forged Japanese clubs have a conscience and durability that is undeniably superior so they are always a great choice for irons and wedges. 
Who is the most famous Japanese golf player?
Isao Aoki (青木 功), born in 1942 is a legendary Japanese professional golfer. After turning pro in 1964, Aoki went on to win over 50 events on the Japan Golf Tour as well as the Hawaiian Open,  Panasonic European Open, and  World Match Play Championship. He has also been honored with election to the World Golf Hall of Fame. Now 80, Aoki is still playing golf!
Are Japanese Golf clubs harder to hit?
No, Ultimately, the ease of hitting a golf club comes down to finding the right equipment that fits your swing style and preferences. It's always a good idea to try out different golf club models and brands to find the ones that work best for your individual game.
Did Tiger Woods use Miura clubs?
While Tiger Woods has used a variety of golf clubs throughout his career, including some Japanese brands, he has not used Miura clubs on a regular basis.
That being said, Tiger Woods has used other Japanese golf club brands, including the Mizuno MP-29 and MP-33 irons, and the Bridgestone J33B driver. He has also used various other brands throughout his career, including Titleist, Nike, and TaylorMade, among others.
Read Next – Japanese Golf Etiquette
In Conclusion
Japan has produced some of the world's best golf clubs and the nations leading manufacturers are passionate about producing clubs that exceed player expectations.
Master craftsmen and fine materials make Japanese golf clubs that are engineered for the consistent performance that enables you to play your best game.
A set of  these exquisite clubs is a great investment for any golfer who loves the game!