Golf is a big thing in Japan. Over the last century, this island nation has embraced and mastered golf to the extent that it is now Asia's capital for the sport.
And as the decades have passed Japanese golfers have developed and handed down unique golf traditions that make all the difference if you are playing in Japan.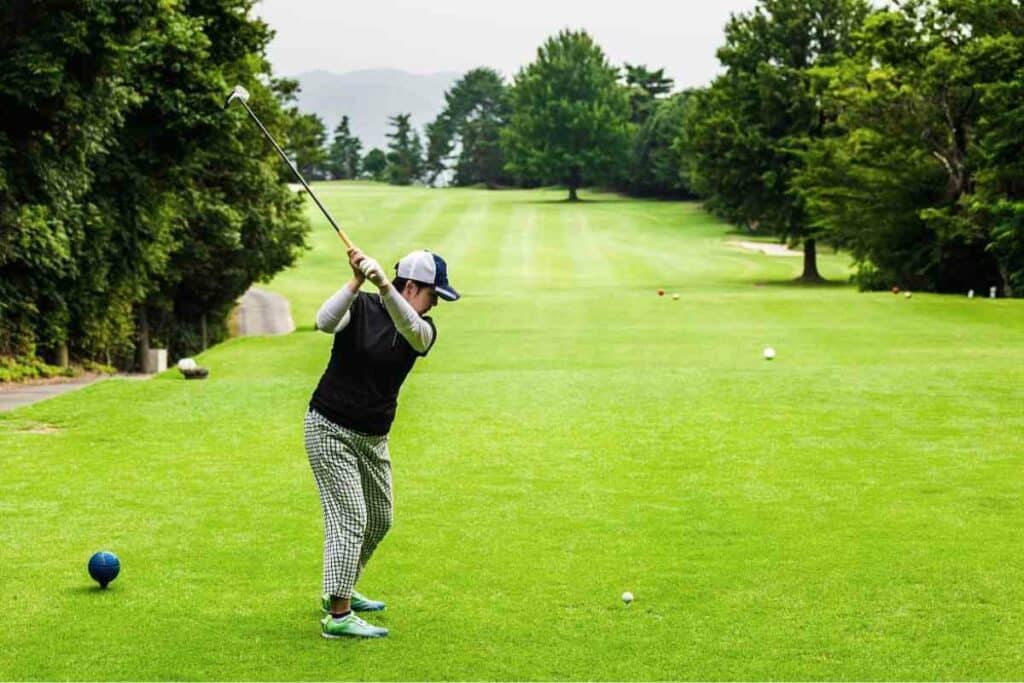 Brace yourself, the Japanese do things a little differently but understanding the key Japanese golf traditions, customs, and etiquette is probably the most important factor for a successful round of golf in Japan!
Japan's Enduring Love Affair With Golf
The thoroughly British sport of golf was introduced to Japan in the early 20th century by a group of British ex-pats living in Kobe.
Concurrently, Japanese travelers to the U.S. had also encountered the sport, and in 1913, established the Tokyo Golf Club.
Early golf in Japan was considered exclusive to the wealthy, with little mainstream awareness or appeal.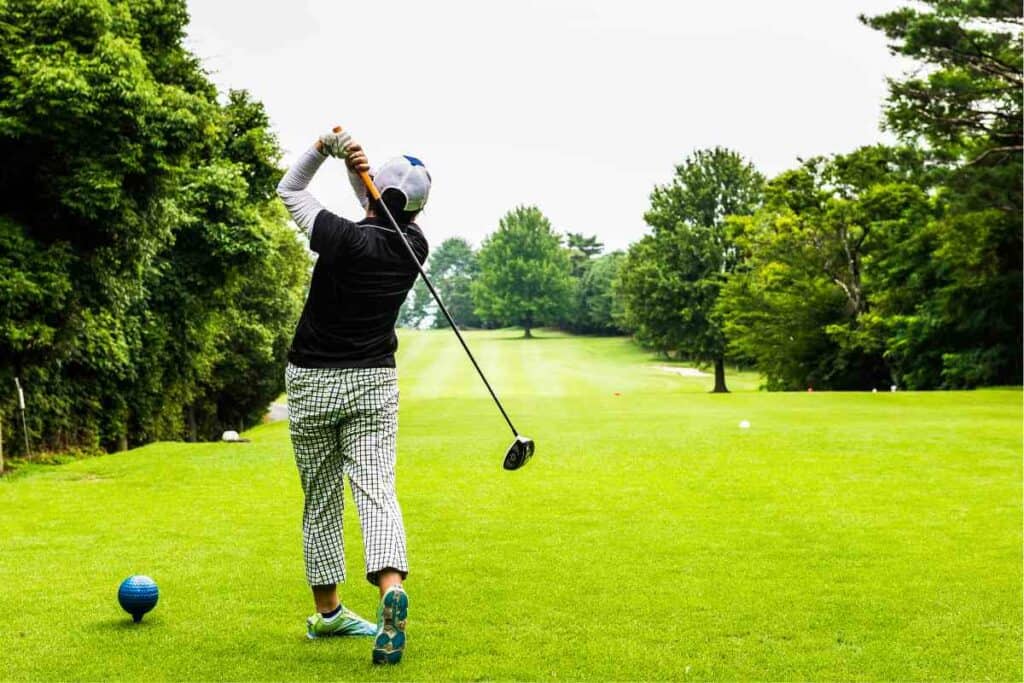 However, the word clearly got out that golf is aspirational, as by 1924, numerous golf clubs were established across Japan, with the establishment of the Japan Golf Association.
The war years decimated Japan's flourishing golf clubs as many were requisitioned for military purposes, but after World War II, the golf courses were rebuilt, and the sport gained a much broader appeal.
By the 1950s Japan was on the map for world-class golf courses and outstanding professional players like Koichi Ono and Torakichi Nakamura, who won the Canada Cup in 1957. 
Best for the mid-handicap golfer
Best for the low to mid-handicap golfer
09/21/2023 10:28 am GMT
Japan Is a Golfing Powerhouse
Japan is now one of the leading nations for amateur and professional golf with over 2,500 courses and one of the highest numbers of golf courses in the world.
Professional golfers like Hideki Matsuyama continue to keep Japanese golfers prominent in the world rankings.
Golf in Japan Is Big Business
The golf industry is a massive contributor to the Japanese economy, generating ¥2.2 trillion (approximately $20 billion) annually since 2018.
Commercial activities relating to golf include the design and manufacturing of golf equipment, course maintenance, and golf-related tourism.
Japanese golf courses employ over 200,000 people, including golf professionals, course maintenance staff, and hospitality sector workers.
It is a key driver of tourism in Japan, generating revenue for local businesses, such as restaurants and hotels.
Japanese Golf Also Has a Rich Cultural Significance
Golf is now enjoyed by people of all ages, genders, and social classes in Japan.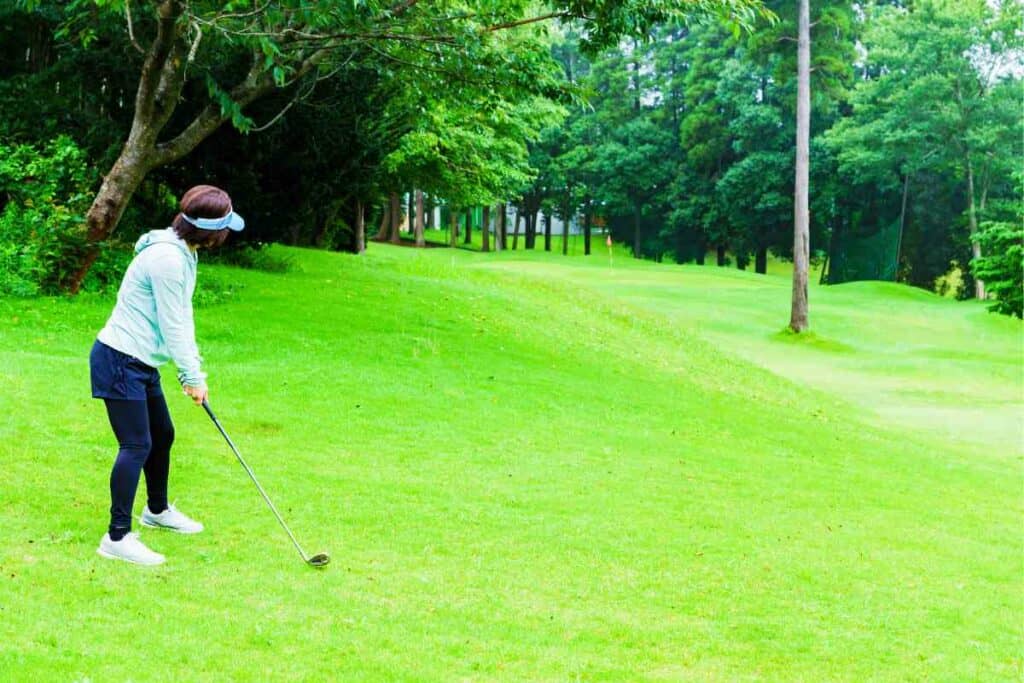 For many Japanese, it is a way of life, and closely integrated with building relationships, networking, and socializing with others.
If you want to strike a great business deal in Japan, you'll most likely need to do it on the golf course, and many Japanese companies have their own golf courses for business purposes.
Golf is also important because of its emphasis on etiquette, respect, and gentlemanly conduct.
The Japanese highly esteem good sportsmanship, demonstrating respect by carefully following the rules of the game, repairing divots, and keeping the course clean and tidy.
Golf also provides a way for urban Japanese people to enjoy a connection to nature. Many Japanese golf courses are located in beautiful natural settings, which is reflected in the design of the courses.
Japanese Golf Etiquette
With over 9 million active golfers, it is easy to find yourself invited to join someone for a round of golf.
However, when playing golf in Japan, it is important to understand and follow Japanese golf etiquette to avoid offending other players and caddies.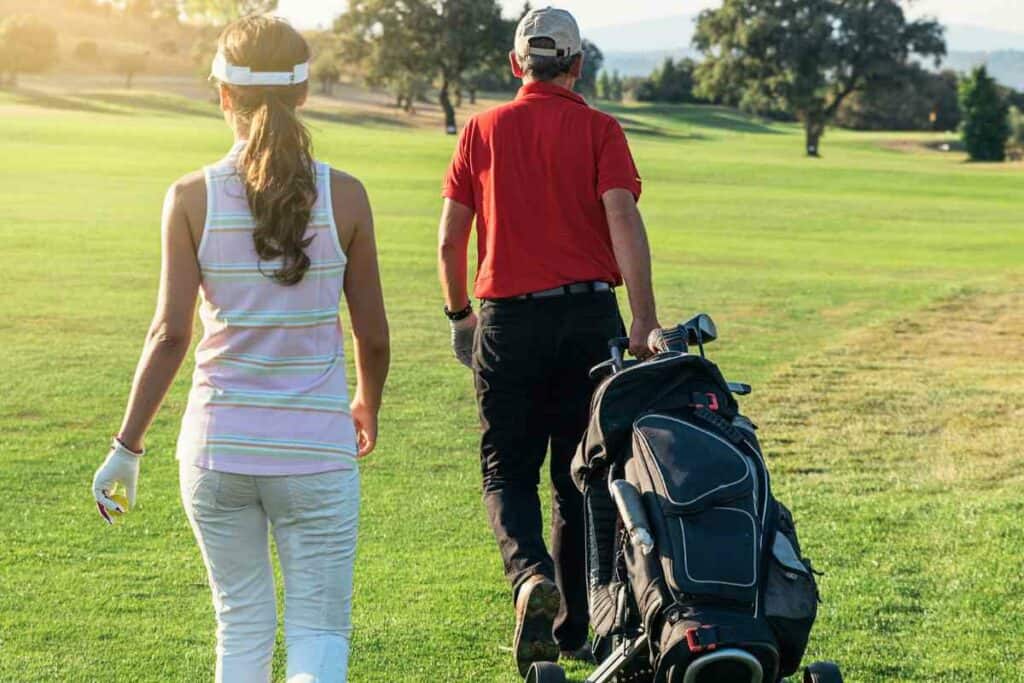 The most stringent rules and regulations will most often originate with the club, rather than the people you play with.
Thankfully, Japanese golf customs are not too onerous and leave room to enjoy your game!
Dress Code for Golf in Japan
If you're used to throwing on some jeans and a T-shirt for a relaxed round at a local club on the weekend, you'll need to totally smarten up.
Japanese golf courses have super strict dress codes with traditional golf attire, such as collared shirts and slacks, being a must.
Shorts should be worn with long socks that cover the ankles, along with soft, spiked golf shoes.
Outside of the summer months, a jacket is also necessary.
Some clubs even specify the color and pattern of the golf clothing that is worn on certain days. Denim, shorts, and T-shirts will, regrettably, get you turned away from the club. 
This video gives insight into the attire and manner of golfers in Japan:
Behavior on the Course
Once you're on the course, you must play mindfully, thinking of your fellow players.
Respect for others is a fundamental aspect of Japanese culture, and this value extends to the golf course.
Observe the following etiquette while you play:
Be punctual. Arrive early to check in and warm up before your tee time.
Do not expose tattoos. Tattoos can get you removed from a golf club and should be covered with long sleeves or plasters.
Give your clubs and any other luggage to club staff, to place on a cart for you. 
Be quiet and still when others are hitting their shots.
Don't litter on the course.
Don't damage the course or greens.
Use a golf cart as much as possible to prevent damage to the course by walking across it from hole to hole. Many of these carts are remote-controlled, so ask your caddy to assist you if you have trouble using them.
Don't use your phone or other electronic devices during play.
Curious Japanese Golf Rules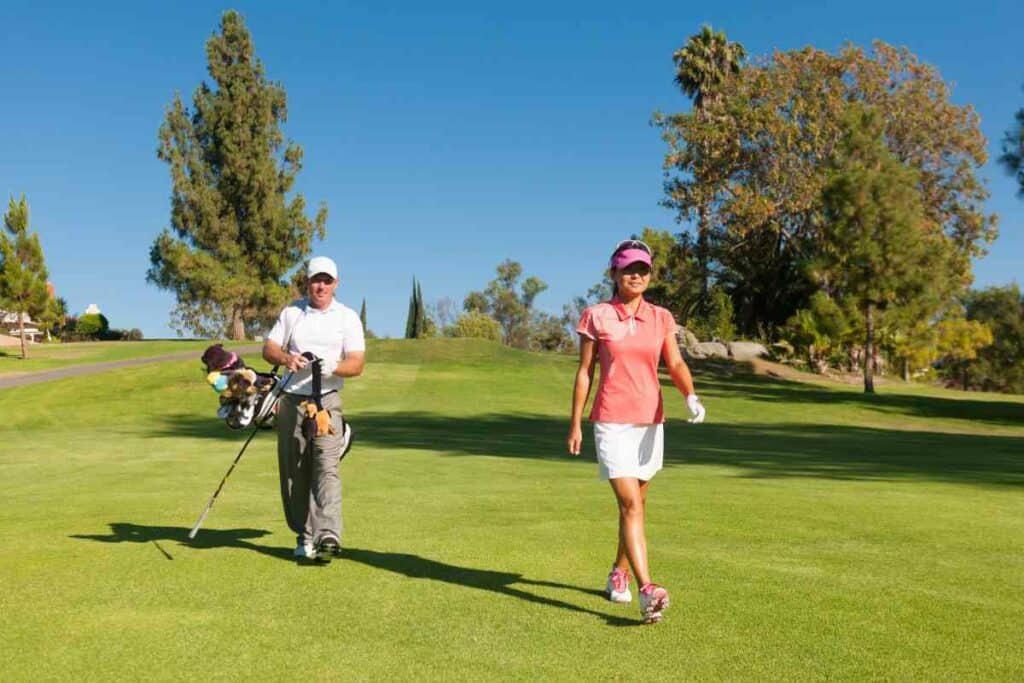 There are a few golf rules that are unique to the Japanese game. 
Beware: Japanese golf courses often offer two greens for the same hole, to prevent a build-up of waiting players and prevent excessive traffic on the green. Check with the club which green is in play. 
Yardage markers are used to measure distances in a variety of ways including from the hole, the center of the green, or the front of the green. Check with the club which system they use.
'Forward 4' or 'Front 4' is a local rule that the Japanese use to prevent slow play from multiple team shots. Everyone on the course will appreciate keeping the game moving, so if a tee shot goes out-of-bounds, the Japanese will take a one-point hit and proceed to a demarcated drop point 250 yards down the course.
Lunch is non-negotiable
In Japan, it is a no-no to attempt to play all 18 holes consecutively.
No matter how good your game, everyone must down tools and decamp for a lunch break between the front and back-9 holes.
Sit down with your fellow players and enjoy a hearty meal at the clubhouse, featuring local-specialty dishes.
You May Need To Insure Yourself Against a Hole-In-One!
The most financially painful of Japanese golfing traditions is what happens if you hit a hole-in-one.
For most golfers overcoming the 1 in 12,000 odds of hitting a hole-in-one is a major achievement and cause for celebration. But in Japan, it could lead to trepidation, despair, and even bankruptcy!
This is because when a Japanese golfer hits a hole-in-one, he (or she) must celebrate the good fortune of the event by footing the costs of the entire golfing group, including celebratory meals, drinks, and gifts.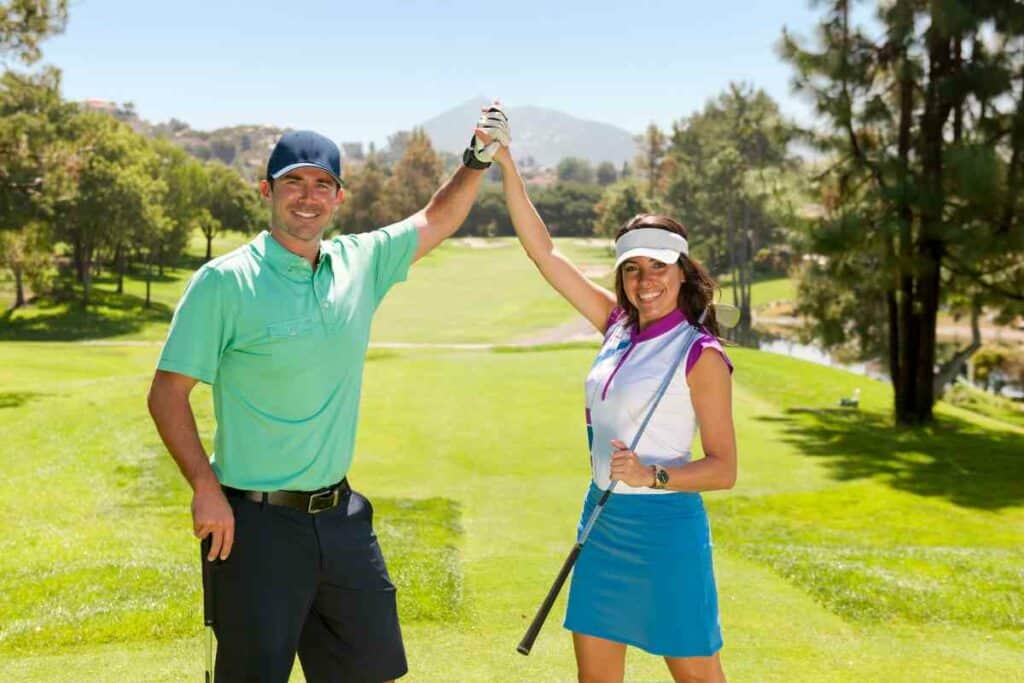 The pressure to spend big after a hole-in-one can mean that a golfer can find themselves spending $10,000 or more covering costs related to the feat.
The financial implications of a hole-in-one are so serious that the Japanese have been purchasing annual "Hole-in-One " insurance policies that protect them from the costs associated with the lavish celebrations. These special policies have been available since the 1980s and cost under $100 per year. 
Post-Game Traditions
After finishing a round of golf in Japan, it is customary to participate in some post-game traditions.
Here are a few examples:
Thank your caddie by bowing and giving them a small tip. This is one of the few instances where a tip may be accepted and should be no more than ¥1000.
Enjoy a meal or drink with your playing partners at the clubhouse.
Take a communal bath or hot springs soak to relax after your game.
Read Next – Japan's Top 5 Golf Hotels
Rounding Up
The unique aspects of Japanese golf should be embraced while you're in Japan.
Some rules may seem strange but the bottom line is respect for your fellow players and the course.
By following these customs, you will show respect for the Japanese golf culture and have a more enjoyable experience on the course!