Harajuku is one of the most exciting, entertaining, and energetic spots to stop in for a visit in the district of Shibuya, Tokyo, Japan.
If you are planning a trip to this popular tourist destination in Tokyo, there are plenty of places to visit.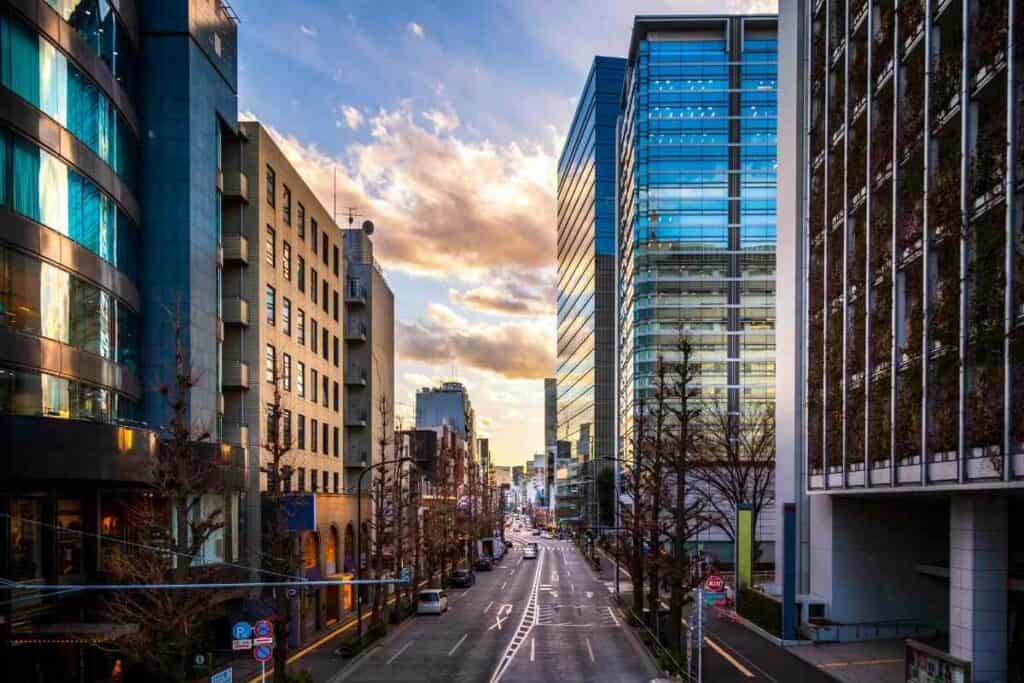 Whether you are interested in high-end fashion, Japanese unique and delicious sweet treats, or searching for the best place to plan a picnic, you'll quickly find, you need more than one day to fit in all of what Harajuku has to offer.
15 Things to Do in Harajuku While Visiting
We wouldn't be able to fit all of the great attractions you can find in Harajuku into one article because the area has so many fabulous things to offer visitors and residents alike.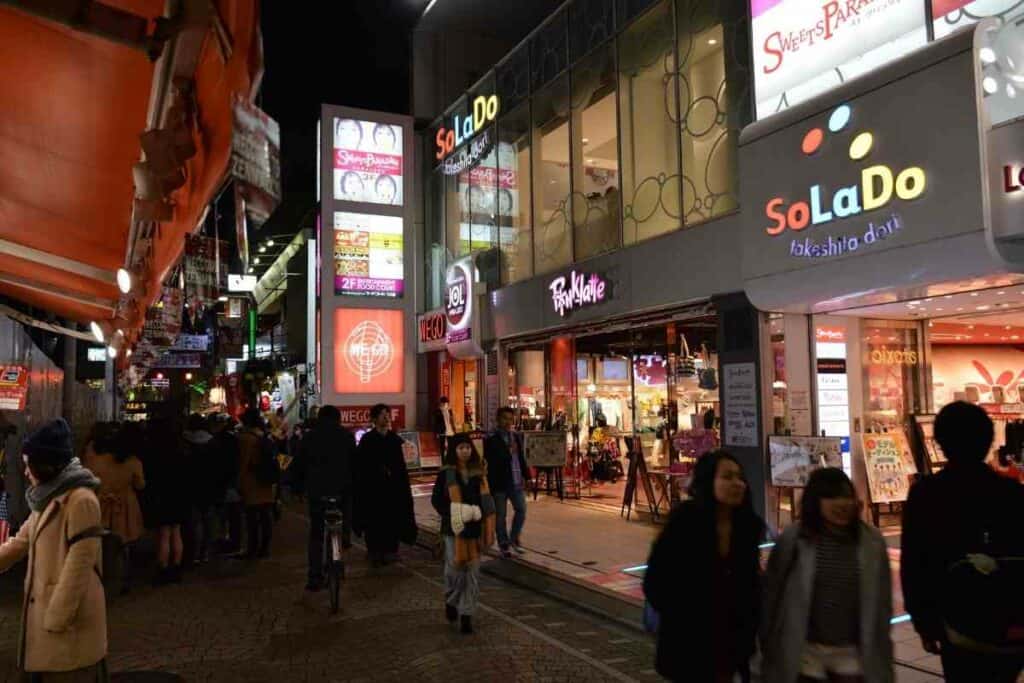 However, we can offer you some of our top favorite destinations we feel everyone should visit if they ever get the chance.
---
In This Article: We will provide you with fifteen fantastic places to go, things to do, and experiences to try while touring Harajuku, Japan.
---
1. Yoyogi Park (Great Place to Picnic)
Yoyogi Park is a beautiful natural wide open space providing the perfect reprieve from busy city life. 
This park gives visitors a place to go when looking to picnic amongst Cherry Blossom trees or take a leisure bike ride next to a quiet pond.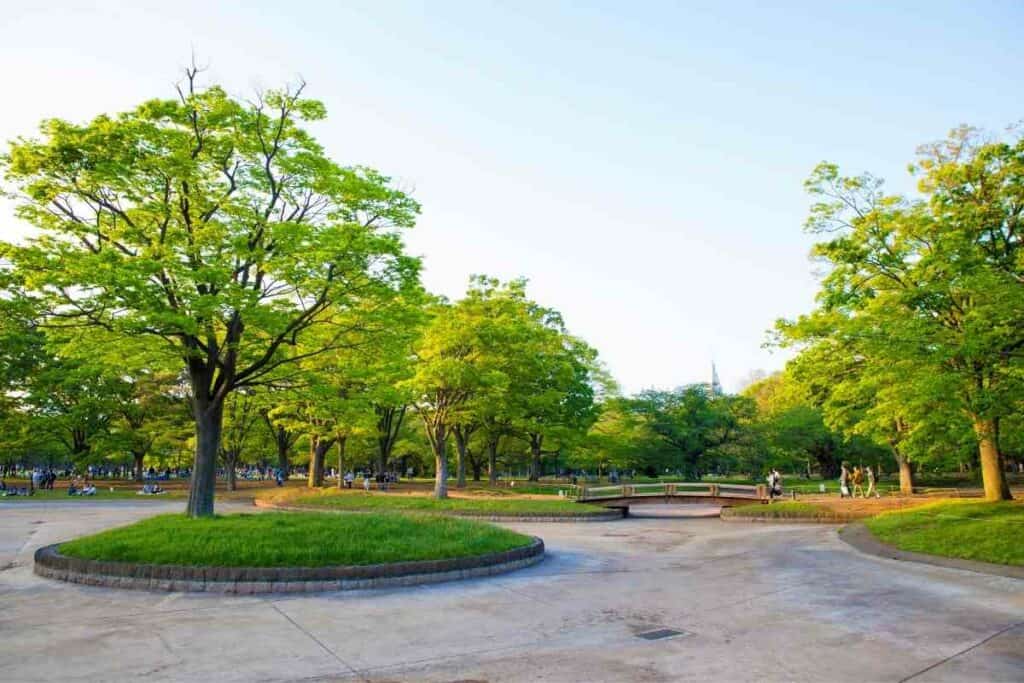 Stroll through the paths and roads while taking in the magnificent view.
If you choose to visit here on a weekend, you will have the chance to experience all of the talented street vendors such as jugglers, cos-players, and comedians.
This is one of the most entertaining sites to see, that you just shouldn't miss.
2. Takeshita Street (Shopping Haven)
For anyone into modern teen fashion, with bright colors, and unique designs, Takeshita street is the place to go.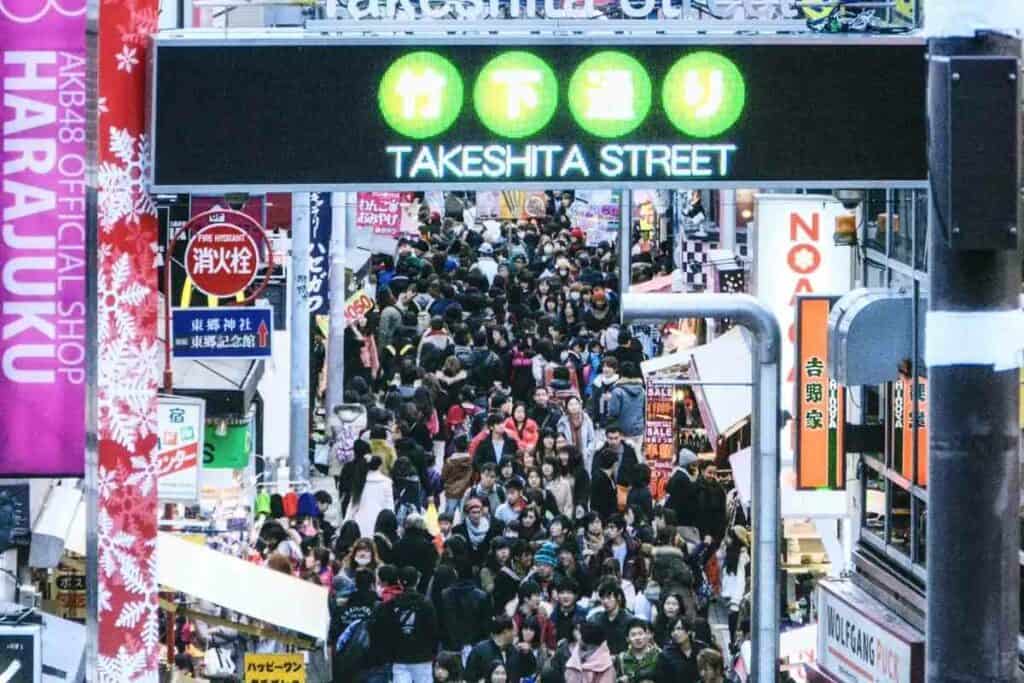 Here you will find tons of great places to shop for all your favorite styles, from many of the most popular brands along with delicious candy stores, fantastic restaurants, and streets styles with balloons, banners, and people from all walks of life.
3. Moshi Moshi Box (Unique Information Center)
Harajuku's Information Center is definitely one of a kind.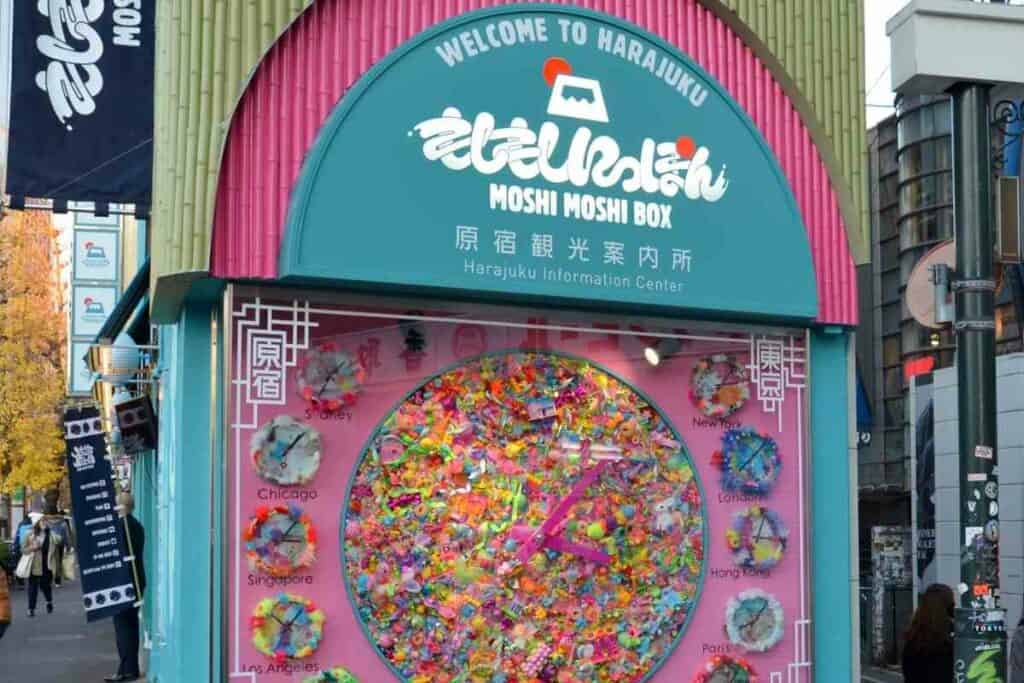 On the outside of the center, there is a giant clock uniquely designed with the current time of places all over the world and many other great drawings amongst the walls welcoming visitors from all over.
The inside is full of brightly colored decore, anime posters, food, and treats, with tons of friendly guides providing guests with information to amplify their stay.
4. Eiwelt Gelato (Ice Cream Shop)
The Eiwelt Gelato shop in Harajuku provides customers with more than just basic delicious ice cream flavors.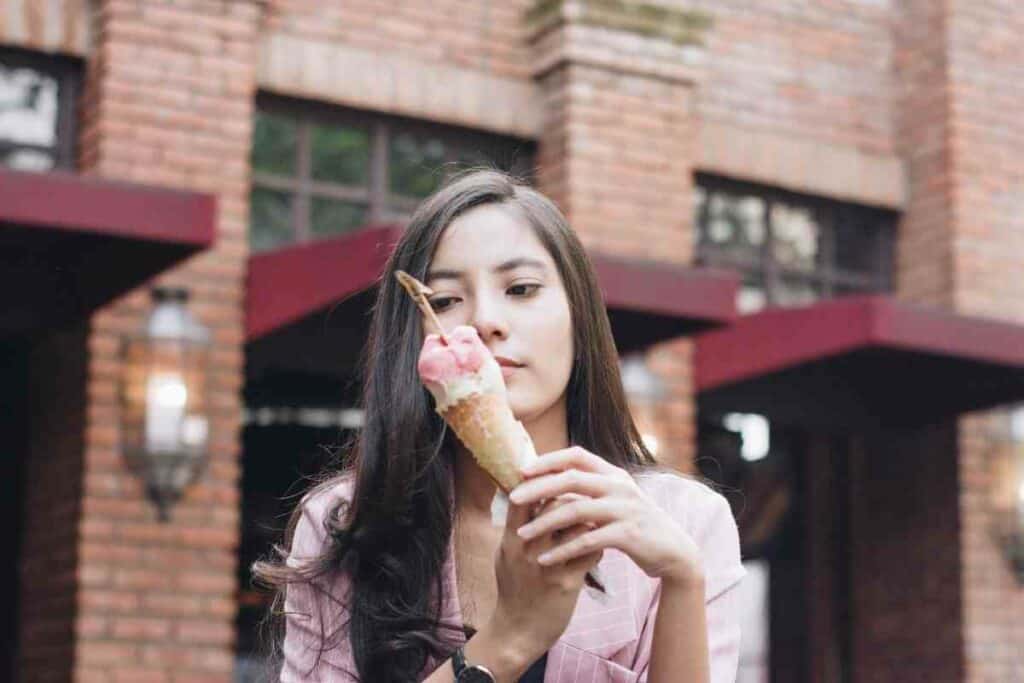 This gelato is doled out in animal shapes and in many traditional and homemade flavors.
If you choose to vacation in the area around the holidays, keep an eye out for their holiday-themed designs such as pumpkins on Halloween and snowmen at Christmas time.
5. Togo Shrine (Historical Site)
The Togo Shrine was built to honor Marshal-Admiral Marquis Togo Heihachiro, a Japanese Navy hero.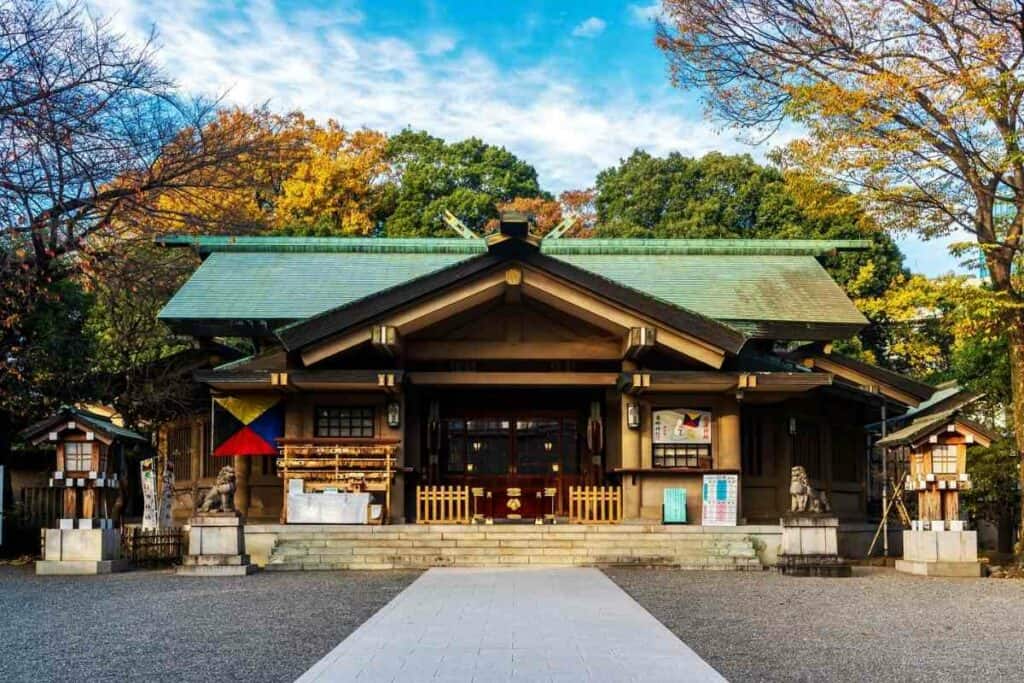 This shrine was destroyed in a bombing of Tokyo but quickly rebuilt in 1964.
People of all ages enjoy coming to this site to pay their aspects as well as spend a little time in a quiet and calm atmosphere.
6. Cat Street (Pedestrians Ally: Food and Shopping)
Cat street is an area of Harajuku where modern art, culture, and fashion combines.
Visitors can walk their dogs, shop with their kids, or stroll the streets alone on this 1.25 km long street, which is full of high-end shoppers, stylish apartment buildings, and top-of-the-line places to eat.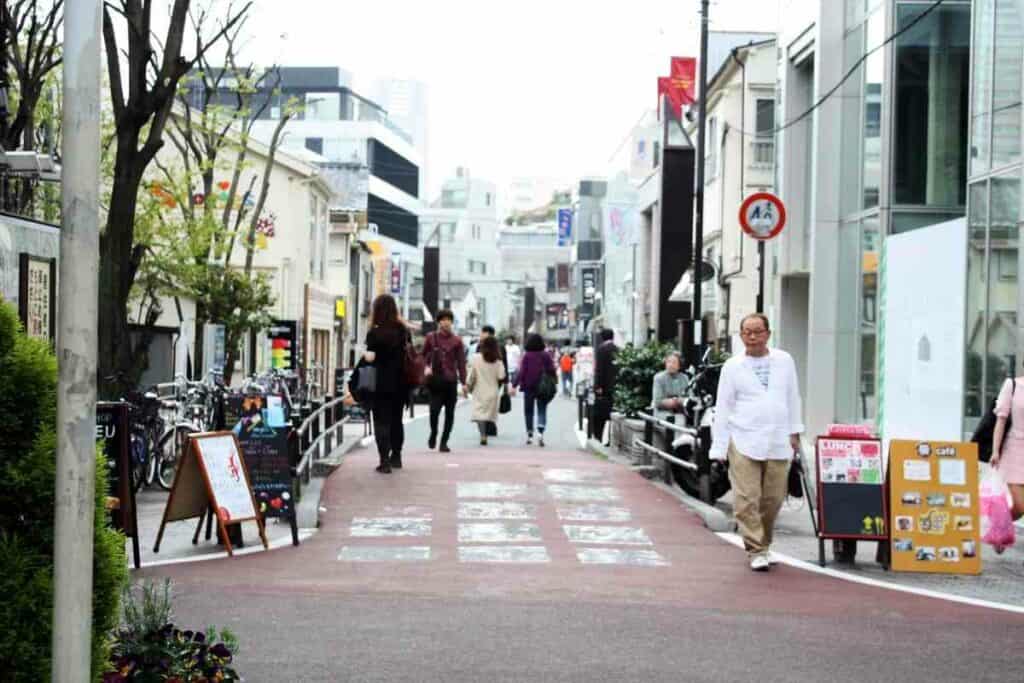 The people you see here will almost always look like they are preparing to work the runway with Dolce and Gabbana or Armani designs.
7. Ura-Harajuku (Street Shopping)
Better known as the back streets of Harajuku, Ur-Harajuku is another strip of road for pedestrians and shoppers.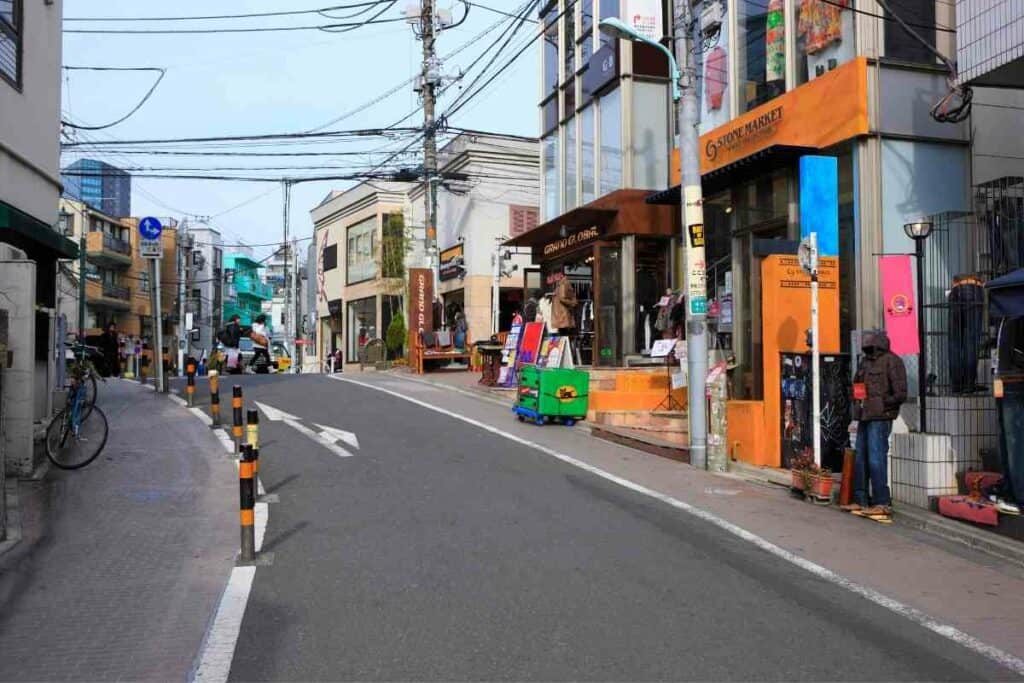 Unlike its neighboring walkway, Cat Street, Ura-Harajuku is known for its independently owned boutiques, street style brands, great places to stop for a snack, and art galleries galore.
8. Tokyu Plaza (Shopping Plaza)
Tokyu Plaza is one of the most astounding architectural buildings you will find in the Tokoyo area and is the largest commercial building, totaling an entire block in size.
Here you can enjoy sitting in a fabulous eating space while people watch from afar or window shop at some of your favorite brands and stores.
You can also enjoy a little bit of peace while relaxing in the rooftop gardens free for all visitors.
9. Oriental Bazaar (The Souvenir Hot Spot)
If you are more interested in shopping for unique items, antiques, or some trinkets and souvenirs, you're bound to find some great ideas at the Oriental Bazaar.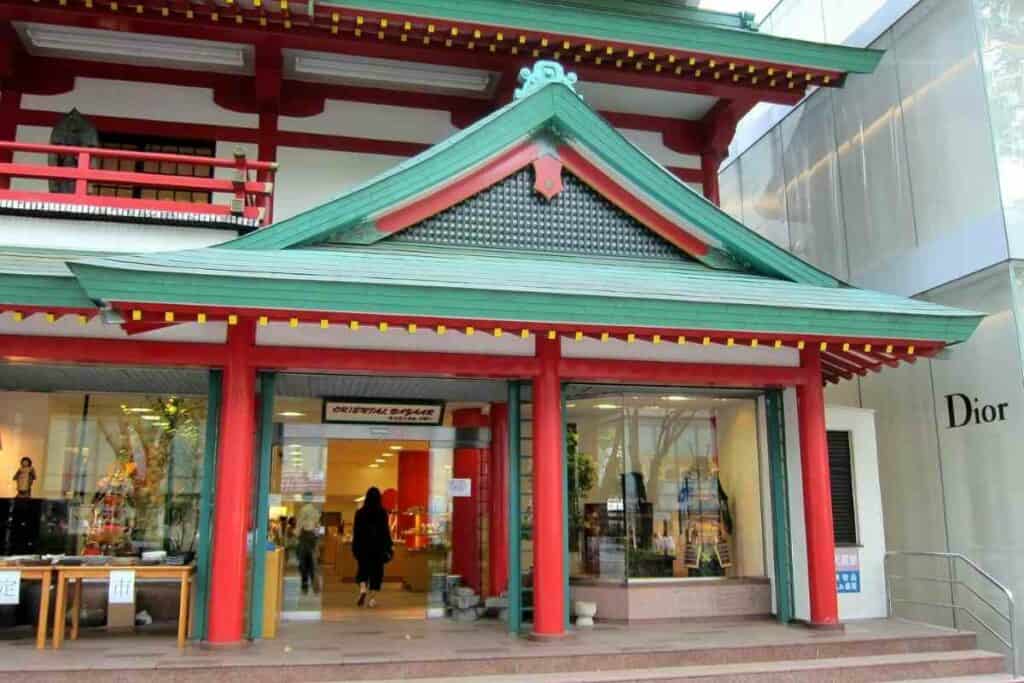 This shop has three floors full of a variety of gift options for every budget and style.
Whether you are looking for something fun to take back to your children or something traditional and practical for your parents, Oriental Bazaar is your one-stop-shop for all of your "thinking of you" things.
10. Omotesando Hills (Unique Shopping Center)
The unique and remarkable shopping center is made up of six floors that draw in customers local and visitors alike.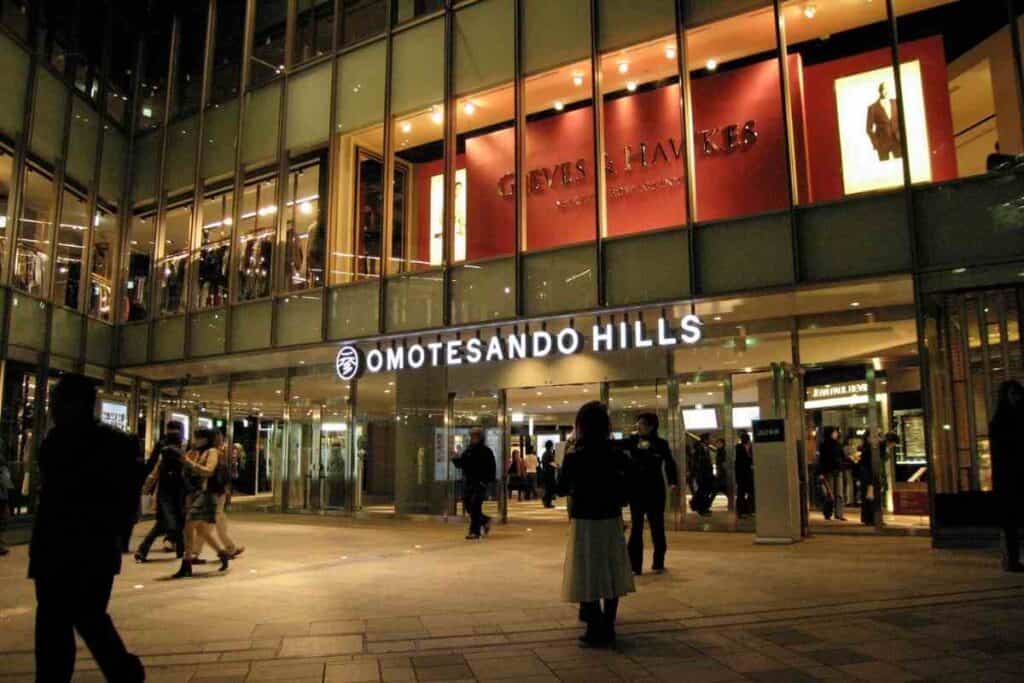 This building is built to flow with the Omotesando Hills slope to create a continuation of the roadway it follows, housing high-end fashion boutiques in the most exquisite way.
11. Gallery 360° (Art Gallary)
Gallery 360° is one of the oldest standing contemporary art galleries located in Tokyo. 
This art museum is for all types of designs, styles, and creations, never restricting artists' boundaries or limits.
Here you will find tons of pieces by Yoko Ono as her life was a huge influence on the owners of the gallery.
12. Purkiura Land NOA (Photo Booths)
Everyone goes camera crazy when they are on vacation.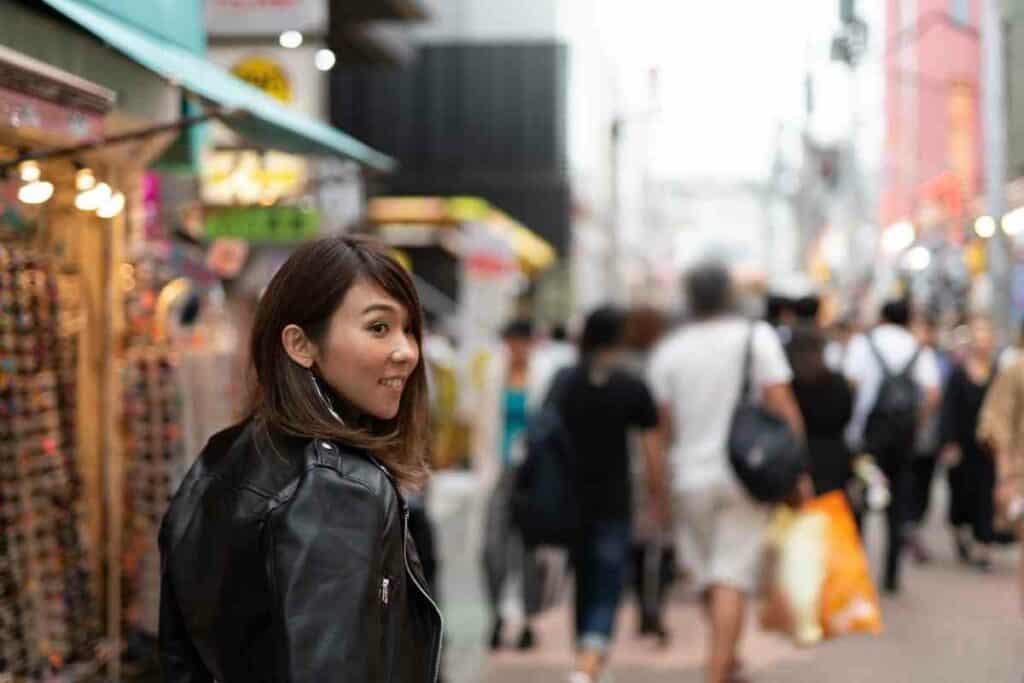 In Purkiura Land, you can save memory space on your phone or camera by taking some fun photos at one of the many street photo booths on Takeshita Street.
13. Cat Cafe Mocha (Cuddy Cafes)
Because a lot of residents living in Harajuku do not have enough living space to take in a pet of their own, they look to cafes that provide a cuddly creature to love on while they sip their favorite drinks.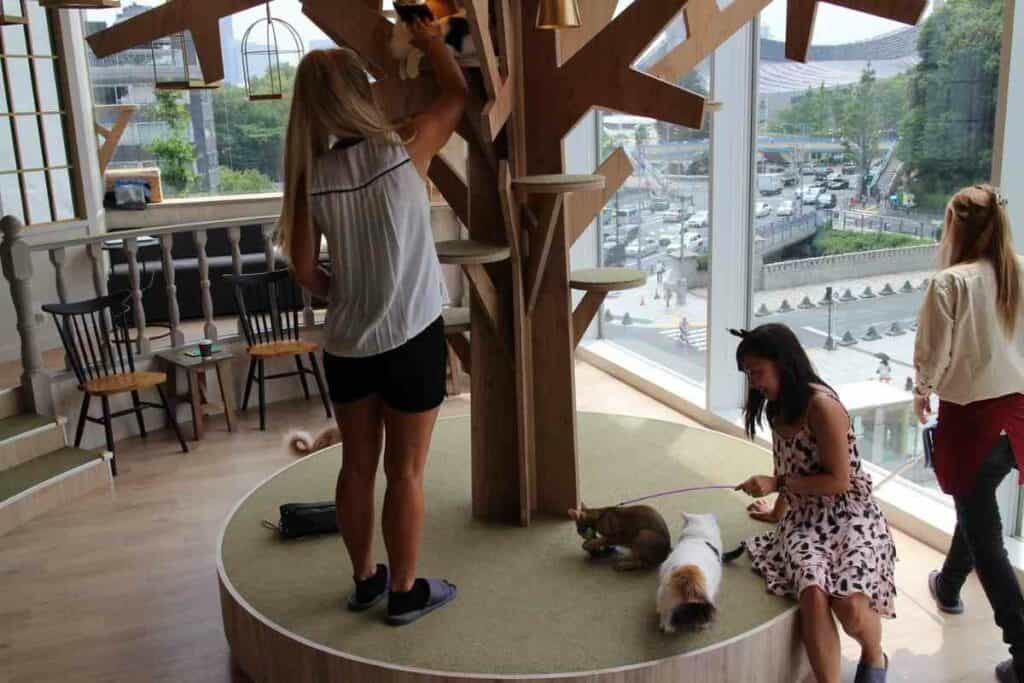 At Cat Cafe Mocha, you can play with one of their domesticated cats.
But cats aren't the only animals you will run into in these types of establishments. You can also enjoy some Joe with a dog, hedgehog, or even an owl.
14. Arigato Japan Food Tours (Crazy, Cute, Kawaii Food Tour)
There is no better way to taste all of the amazing creations that come from the talented food crafters of Harajuku than by taking an Arigato Japan Food Tour.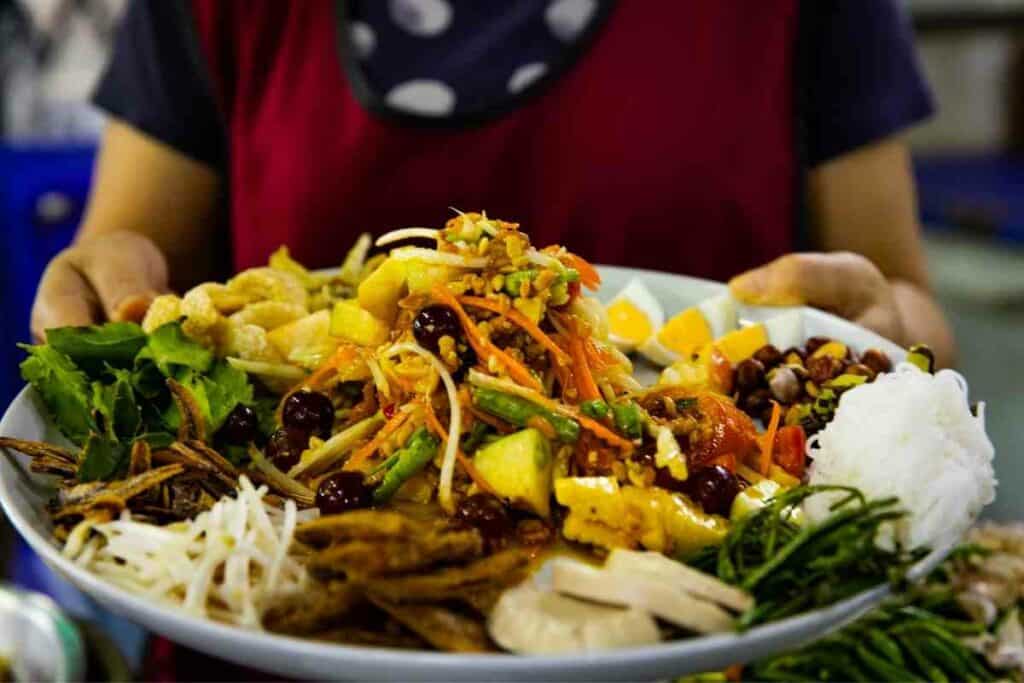 Professional tour guides will take you around to all of the popular and unique restaurants, cafes, and bakeshops, giving you a full tour of Japanese food and a full stomach to match.
15. Meiji Shrine & Inner Garden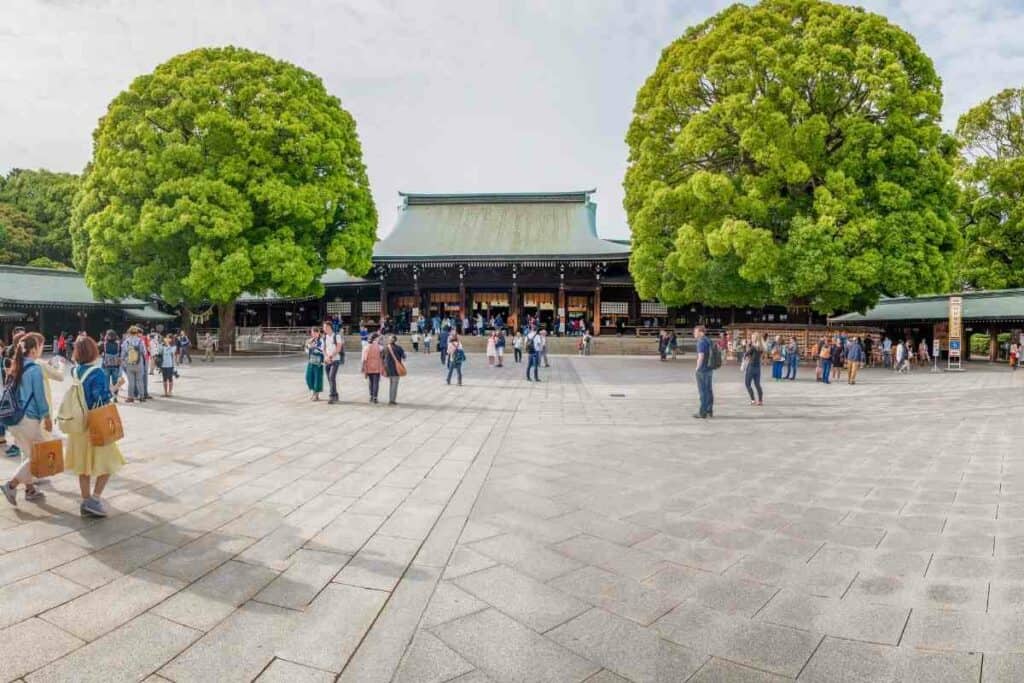 If you are interested in a quiet place to clear your mind or simply grab a quick breath of fresh air; check out the Meiji Shrine and inner garden, which is full of colorful iris's, the peaceful Nan-Chi Pond, and the breathtaking Kiyomasa's Well, which is well-known as one of the Edo Period's most famous wells.
Summing Things Up
As you can see, there isn't a lack of things to do when visiting Harajuku, Tokyo, Japan.
While it may not be the most well-known tourist spot in the world, it has so many amazing attractions you will definitely want to keep coming back.
So, if you decide to book a vacation to visit Harajuku, consider stopping at one of the fifteen fantastic tourist attractions listed above to make your experience unforgettable. 
You Might Also Read