Art lovers can see works by some of the world's most famous artists in Japan's art museums.
World-class exhibits are tastefully displayed in amazing settings that range from the ultra-minimalist to fantasy worlds and psychedelic scenes.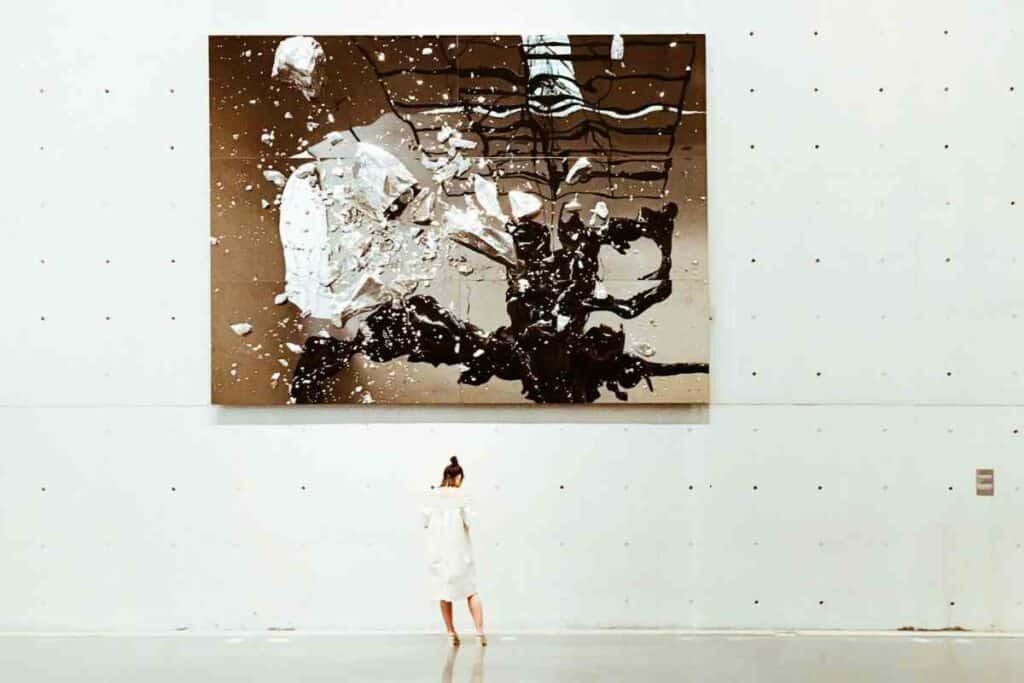 In this article, we share 6 of Japan's best art museums that you should make a part of your next trip to Japan. 
1. Hakone Open Air Museum
| | |
| --- | --- |
| Address | Hakone, Ashigarashimo District, Kanagawa, Japan |
| Opening hours | Mon to Sun: 9 am to 5 pm |
| URL | https://www.hakone-oam.or.jp/en |
| Social media | https://m.facebook.com/profile.php?id=189051087811439 |
A visit to Hakone Open-Air Museum should be a highlight of any tour of Japan.
It is Japan's first open-air museum and has displayed an outstanding selection of sculptures and other artworks since it opened in 1969.
You can see world-class artwork by artists that include Henry Moore, Yasuo Mizui, and Churyo Sato.
Walk around and explore over 1000 pieces of art spread across the Sculpture garden, Main Gallery, and Art Hall. The Picasso Pavilion has over 300 Picasso artworks. 
There are also fun and exciting interactive installations, like the Woods of Net, Symphonic Sculpture, and the new PockeT resting area. 
2. Ghibli Museum
| | |
| --- | --- |
| Address | 1 Chome-1-83 Shimorenjaku, Mitaka, Tokyo 181-0013, Japan |
| Opening hours | Every day: 9 am to 5 pm |
| URL | https://www.ghibli-museum.jp/ |
| Social media | https://twitter.com/GhibliML |
This may well be the best museum in Japan, but unless you have a Japanese address and phone number you won't be seeing it.
Ghibli Museum is the extraordinary creative work of  Hayao Miyazaki, the award-winning animator, and creator of the film Spirited Away. 
Because of the immense popularity of this film, there is global demand to get a look inside this museum which features:
giant character models
interactive film excerpts
an immersive children's play zone
a recreation of Hayao Miyazaki's studio
unique gifts in the Ghibli gift store
Getting into the museum is frustratingly hard. Entry is ticket-based, with each visitor having a specific time slot for their visit. However, the museum has done this to preserve a great experience for all visitors. Also, cameras are not allowed inside.
3. Hiroshima Peace Memorial Museum
| | |
| --- | --- |
| Address | 1-2 Nakajimachō, Naka Ward, Hiroshima, 730-0811, Japan |
| Opening hours | Every day: 8:30 am to 7 pm |
| URL | https://hpmmuseum.jp |
| Social media | https://www.facebook.com/pages/Hiroshima-Peace-Memorial-Museum/109090305777496 |
The Hiroshima Peace Memorial Museum is a sensitively curated exhibition of artifacts from the horrific bombings of Hiroshima and Nagasaki in 1945.
This museum does not shy away from exposing everything that people went through with images of bodies and accounts of the suffering that followed the explosion. 
Like the Peace Memorial, the museum exists to show the world what happened in the hope that atomic bombs will never be used again. The emphatic message any visitor walks away with is "No more Hiroshimas".
Read Next – 5 Best Hotels in Hiroshima
4. 21st Century Museum of Contemporary Art, Kanazawa
Address
1 Chome-2-1 Hirosaka, Kanazawa, Ishikawa 920-8509, Japan
Opening hours
Mon: closed
Tue – Sun: 10 am to 6 pm
URL
https://www.kanazawa21.jp
Social media
https://twitter.com/Kanazawa_21
The 21st Century Museum of Contemporary Art in the castle city of Kanazawa in Ishikawa prefecture.
Everything about this museum is 'modern', from the minimalist design with glass paneling to the carefully landscaped greenspaces of the museum grounds.
Like many Japanese museums, you'll find yourself having to queue to see the most popular exhibits.
Swimming Pool, is a fascinating art installation of a fake swimming pool with a water-filled shallow roof that makes visitors look like they are submerged.
Leandro Erlich went viral online a few years back, making it a must-see. 
Despite being unashamedly modern, the museum still retains some of the traditional architecture of Kanazawa like its traditional tea house.
The range of exhibits and contrasting art genres make this museum a must for a repeat visit as it will be hard to see everything in a day. 
5. Adachi Museum of Art
| | |
| --- | --- |
| Address | 320 Furukawacho, Yasugi, Shimane 692-0064, Japan |
| Opening hours | Every day: 9 am to 5 pm |
| URL | https://www.adachi-museum.or.jp/en |
| Social media | https://www.facebook.com/adachimuseum |
The Adachi Museum of Art and its famed gardens opened in 1970. Located in the city of Yasugi, it is the highlight of any visit to Shimane Prefecture.
This is the ideal museum to visit to see modern Japanese art, created using traditional and contemporary techniques and media.
More than 1500 exhibits are tastefully displayed in the spacious museum interior.
Artwork on permanent exhibition at the museum includes paintings by Taikan Yokoyama and ceramics and lacquerware by the famed Japanese artist Kitaoji Rosanjin.
It is worth a visit for its outstanding gardens alone. 
6. Yayoi Kusama Museum
| | |
| --- | --- |
| Address | 320 Furukawacho, Yasugi, Shimane 692-0064, Japan |
| Opening hours | Thur – Sun: 11 am to 5:30 pm |
| URL | https://yayoikusamamuseum.jp/en/home |
| Social media | https://www.instagram.com/yayoikusamamuseum |
The Yayoi Kusama Museum is a Tokyo art museum that displays the distinctive work of the famous Japanese contemporary artist, Yayoi Kusama.
This Shinjuku Ward highlight, opened in 2017 showcases over 600 remarkable art installations by Kusama, featuring her trademark polka dots and other psychedelic designs. 
Some of the most popular installations at the Yayoi Kusama Museum include: 
The exhibition gallery, featuring Kusama's latest work
The fifth-floor rooftop sculpture and reading room
Selfie spots, complete with mirror polka dots so you can take your photo
Only 200 visitors per day are allowed to wander the five floors of this custom-designed and built museum designed in partnership with Kume Sekkei, a leading architectural firm.
The museum provides timed tickets for visitors keen to see an attraction rated #1 on Time Out's 2019 global to-do list. 
Rounding up
Japan's art museums beautifully showcase great examples of traditional and contemporary Japanese art.
When you visit, remember to book your tickets in advance and queue for the exhibits you want to see. It's a slightly different way of visiting a museum but it gives you a crowd-free viewing experience.