If you're looking for a way to add a touch of natural beauty to your garden, consider using Japanese water bowls.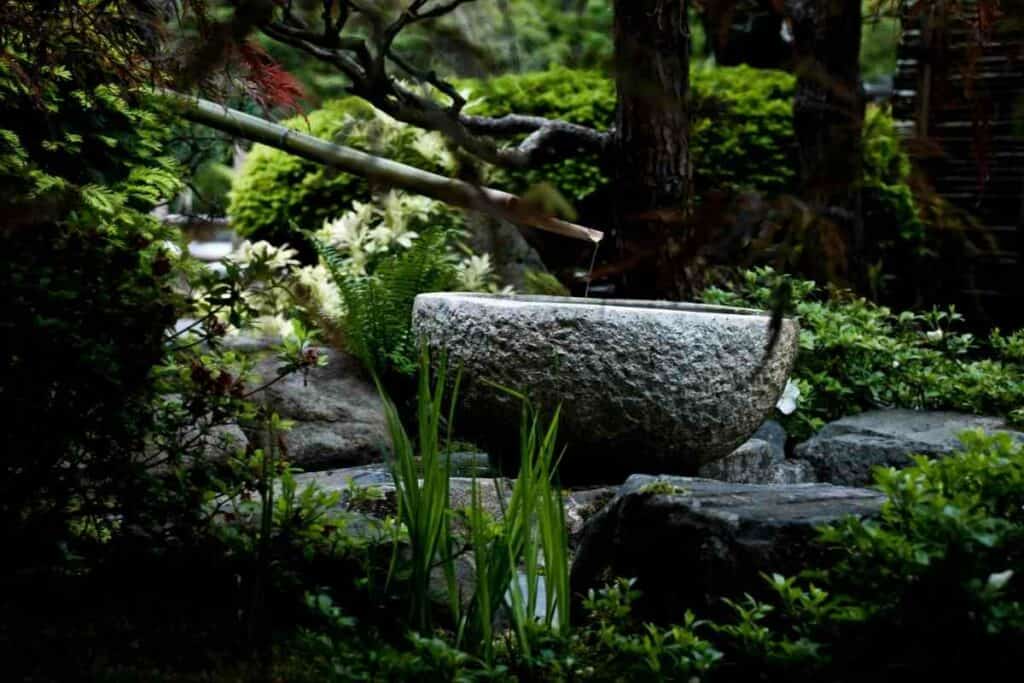 These bowls can be used to create an oasis-like retreat in your own backyard and can be filled with everything from water plants to stones and gravel.
Here are some of the best ideas for creating a beautiful Japanese water bowl garden.
What is a Japanese Water Bowl?
First of all, what makes a water bowl a Japanese water bowl?
They're called tsukubai, and they are stone basins that are often used as a fountain.
Tsukubai are typically made from granite and are used to provide drinking water to visitors or guests.
They can also be used to purify the mind and spirit before entering a shrine or tea house.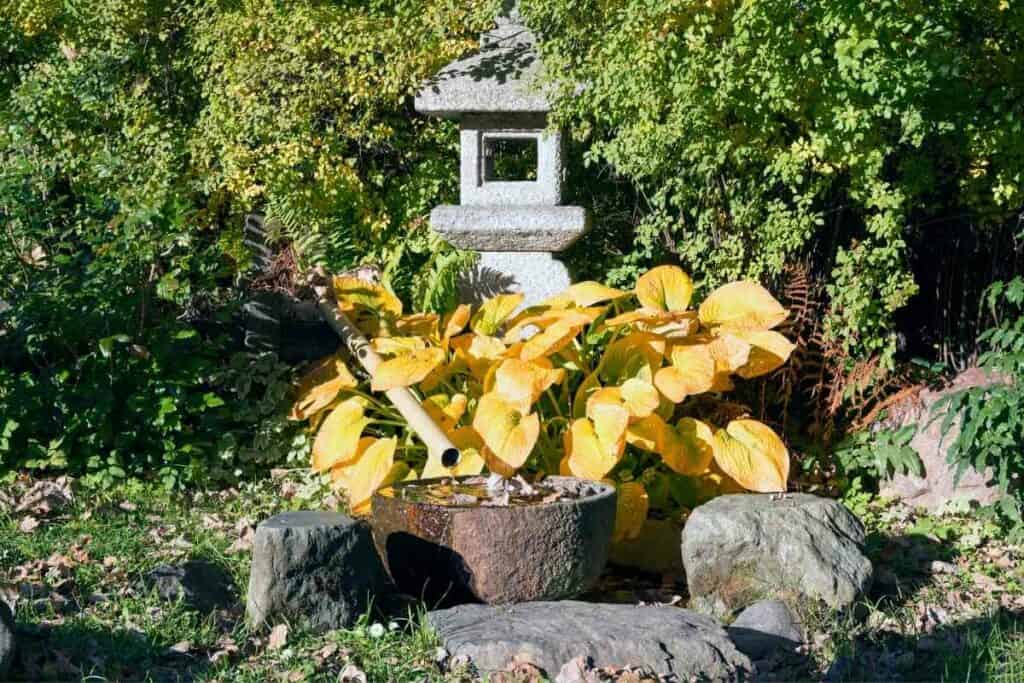 Tsukubai are often placed with an upright waterspout, and a traditional scoop is provided to ladle water onto a visitor's hands.
The tsukubai is usually placed in the center of a garden and has four sides that represent the four seasons.
The bowl is meant to be used for contemplation and often has a spout that allows water to flow into it from a nearby stream or river.
1. Add Plants That Will Survive in Water
Water plants are a key element in any Japanese garden, and they can look beautiful in a water bowl.
Choose plants that will do well in partial or full shade, such as:
irises
lotuses
or water lilies
Make sure to plant them in pots that have drainage holes and place the pots in the bowl so that the plants are partially submerged.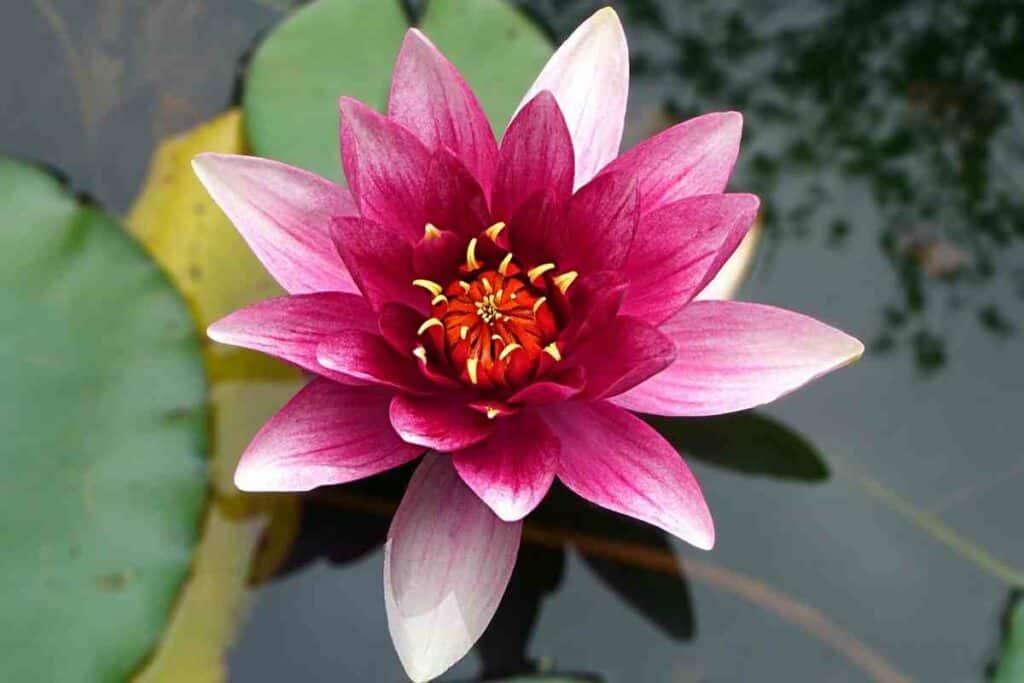 Japanese moss is another type of plant that thrives in damp conditions, making it perfect for growing in a water bowl.
Moss can add a touch of greenery to your garden and can also help to keep the water in the bowl clean.
2. Use Stones and Gravel
Stones and gravel can be used to create a variety of different designs in your water bowl.
You could use them to create a path leading up to the bowl or arrange them in a pattern around the edge of the bowl.
You can also use stones and gravel to fill in empty spaces between plants.
This will lighten the shadowy areas under the plants and help keep weeds to a minimum.
3. Add a Waterfall Feature
Waterfalls are a popular feature in Japanese gardens, and they can be created by placing a small pump in your water bowl.
The pump will need to be powerful enough to lift the water to the top of the waterfall, and you'll also need to use rocks or gravel to create a natural-looking cascade.
If you're up for the challenge, you can create a tiered waterfall effect by having water bowls staggered at different levels, and then using a pump to lift the water back up to the top.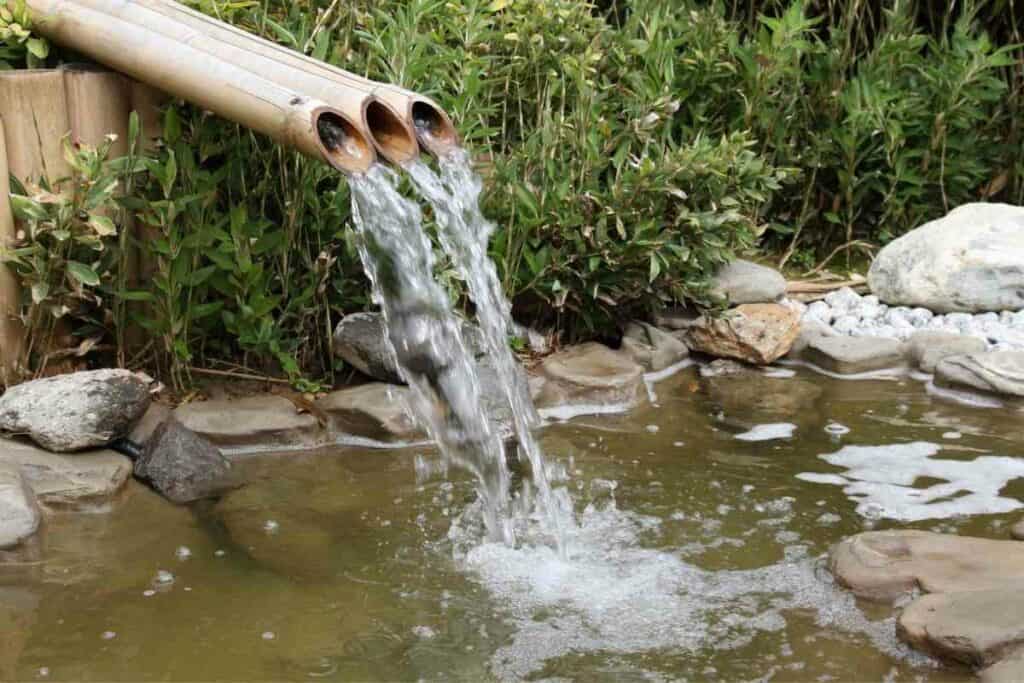 Each water bowl will need to be tilted slightly to one side and have a spout or lip that directs water into the next bowl, so you don't spill water.
4. Make it a Fishpond
Koi are a type of fish that are often kept in ponds in Japanese gardens.
If you want to add some koi to your water bowl, make sure that the bowl is large enough to accommodate them and that it has a good filtration system.
You'll also need to provide them with food, such as pellets or live plants.
You can also use your water bowl to create a home for other types of aquatic creatures, such as:
These animals will help to keep your garden pond clean and can add some extra interest to your garden.
5. Add Lighting
Lanterns are a common sight in Japanese gardens, and they can add a touch of beauty to your water bowl garden.
Choose lanterns that are made from natural materials, such as stone or wood, and place them around the edge of the bowl.
If you don't like the look of lanterns, you could also use solar-powered lights to light up your garden at night.
These lights can be placed on the ground around the water bowl.
You can use lighting to light up a waterfall or a fishpond, or you could use them to illuminate a path leading up to the bowl.
6. Make a Cozy Reading Area
Use the Japanese water bowl as a calming feature in a reading garden. 
Place a few comfortable chairs or cushions around the bowl and surround it with plants that will provide some privacy.
Consider adding a small table so that you can enjoy a cup of tea while you read.
If You Add a Waterfall – You can listen to the calming noises of rushing water while you read to help you drown out the other noises from your backyard.
7. Birdwatch at a Bird Bath
If you love birdwatching, attract them to your backyard by using a shallow Japanese water bowl as a bird bath.
Place the bowl on a pedestal or table so that the birds can easily access it and fill it with clean water.
You could also add some stones or gravel to the bottom of the bowl to give the birds a place to perch.
You can take this a step further by adding bird feeders and bird houses around the water bowl to give birds a reason to stay longer.
This would give you a much better chance of being able to watch the birds.
8. Fairy Garden
Turn your Japanese water bowl into a magical fairy garden.
Use small stones or gravel to create a path leading up to the bowl, and surround it with plants that fairies are said to love, such as:
Place some small furniture around the edge of the bowl and add some twinkling lights to give the garden a magical feel.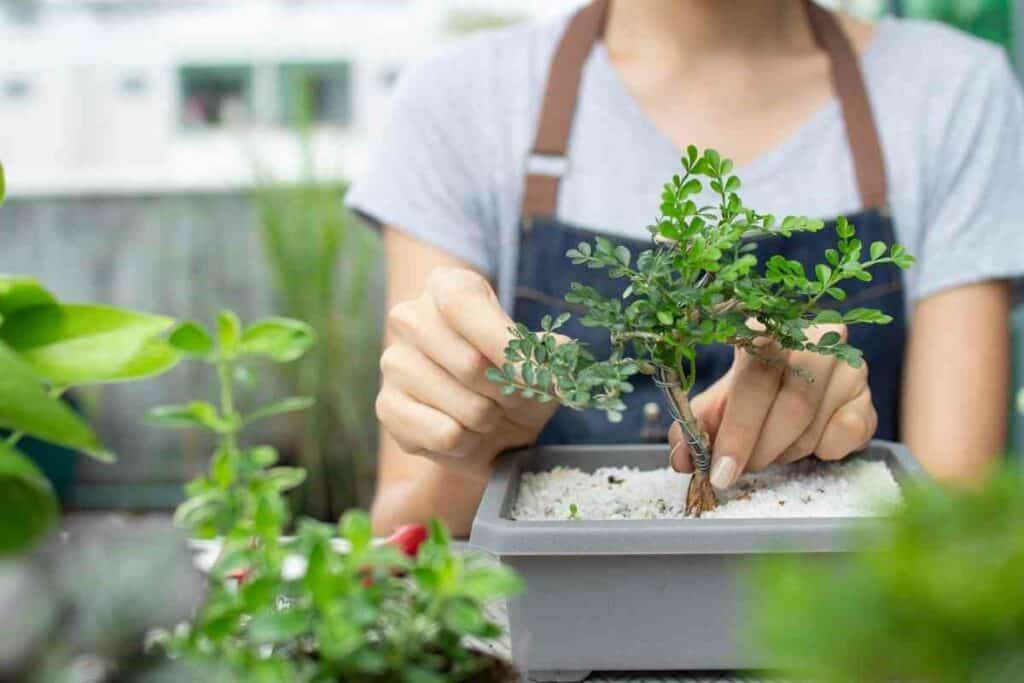 You can also use bonsai trees.
They're a small-scale tree that has been given care and attention to grow in a specific way, leaving you with a tree that looks like it was shrunk with magic.
9. Japanese Tea Garden
Create a serene Japanese tea garden in your own backyard.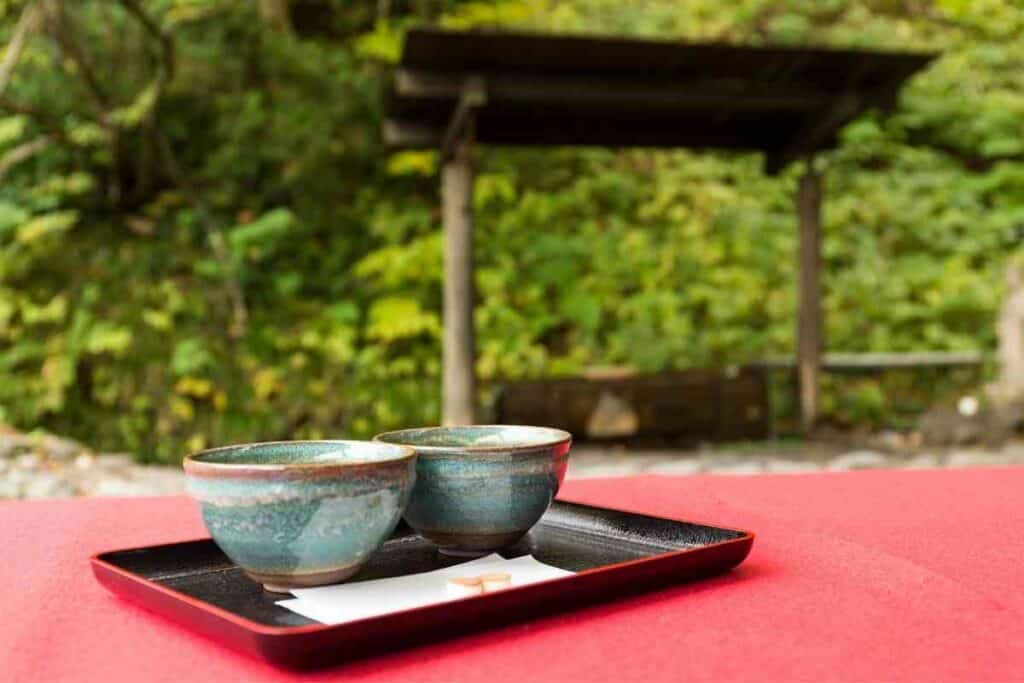 Place a small table and chairs around the water bowl and fill the bowl with water plants.
You could also add some stones or gravel to create a path leading up to the table.
Serve tea in traditional Japanese cups and enjoy the peace and tranquility of your own private tea garden.
Final Thoughts
These are just a few of the many different ways that you can use a Japanese water bowl in your garden.
With a little imagination, you can create a unique and beautiful garden that will be the perfect place to relax and escape from the hustle and stress of everyday life.
Also Helpful