This article will guide you on a journey from each exciting Samurai Museum to the next, highlighting the most popular while underlining each establishment's most attractive and interesting attributes.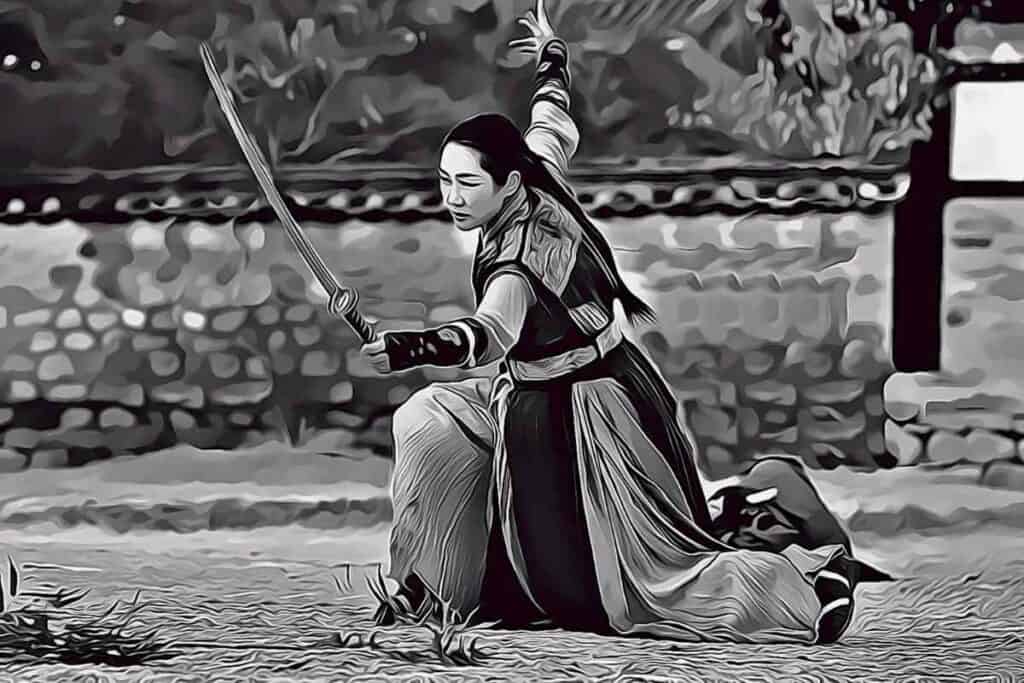 Providing some travel tips and tourist tricks along the way, you will find no better place to read should you wish to take a tour of some of the Land of the Rising Sun's most historic and awe-inspiring cultural phenomena.
The Short History of Samurai
An ancient order of highly skilled and elaborately armored warriors, the Samurai were said to have been established following the Taika reforms in the year 649 ACE.
World famous, these warriors are hugely respected in both Japan and other countries across the globe.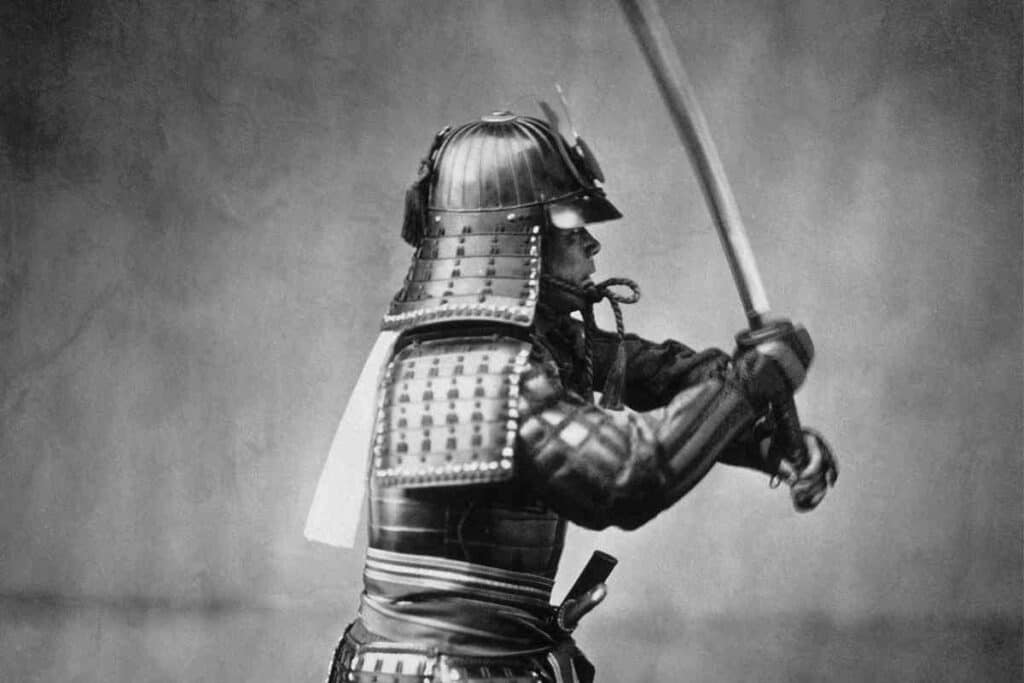 Their weapon of choice the Katana – a sword with a unique design and incredibly sharp blade – has been popularised so much that is actually an ornamental and decorative piece in many homes across the west.
Living by a historic code of values and beliefs, this elemental aspect of Japanese culture is monumentalized in a number of museums.
Some of these are not dedicated to the Samurai completely, while others are, and some even specialize in certain aspects like the sword itself.
The Samurai Museum – Tokyo
Tokyo is not only the capital of Japan, but it is also the capital of the Samurai. There are a number of places to visit, alongside The Samurai Museum.
Run by the Tonbohachi Company, 'Samurai Museum' in the capital city of Tokyo is situated in Shinjuku, a culturally rich urban part of the city.
Visiting this museum will mean that you can also take a stroll in Gyoen National Garden, a somewhat surprisingly tranquil park in an otherwise avaricious atmosphere.
The area is well known for its luxurious hotels, vibrant night life and delectable food, and the Samurai Museum will not disappoint.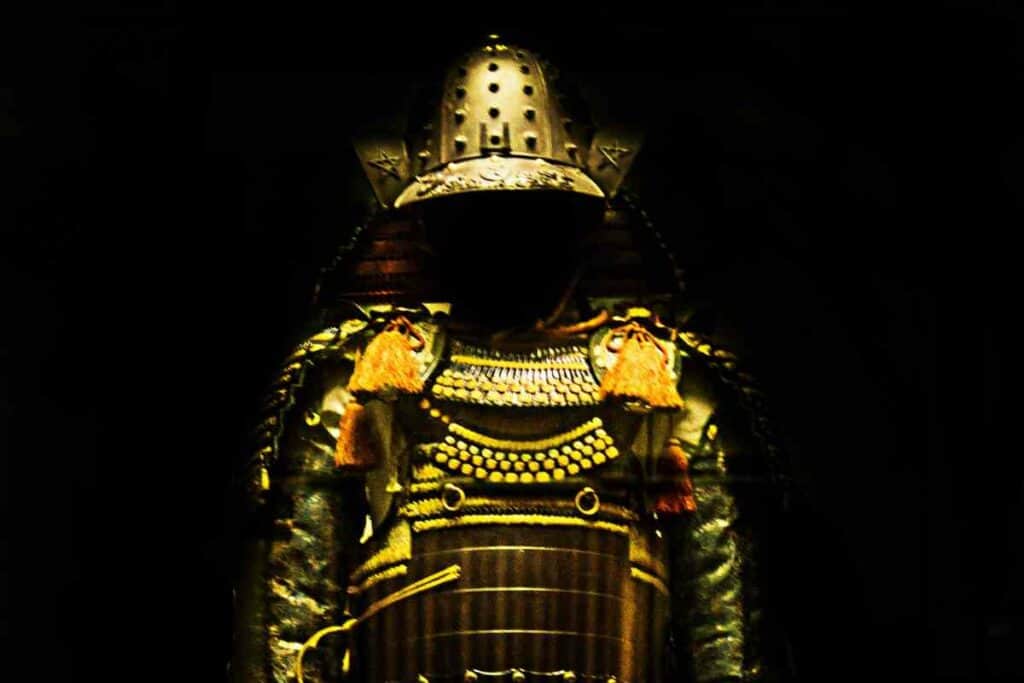 Not only are there various exhibitions of authentic Samurai armor and weaponry, but there is also a souvenir and gift shop, a Gallery, and an immersive costume photography studio to don yourself in warrior attire and have a portrait or two to take home.
Experiences are also on offer, some of which are included with the admission fee (Adults: 1900 yen; up to 12 years: 800 yen and under 3 years are admitted free of charge).
Let the experts captivate you with a sword show or take up arms and experience the full swing of a sacred blade. The shop itself is quite a wonder to behold, with blades on sale which are worth tens of thousands of dollars.  
Kanji & Sword lectures
Even write yourself some Kanji! Calligraphy lessons and Sword lectures are a little more costly (5,000 yen), but include your museum admission fee, as well as paper, ink, and a writing brush for the former.
A truly unique pair of experiences, to say the least; each lasting around one hour and they undoubtedly provide a taste of authentic Japanese history.
Finally, on the weekends, there is also a live Samurai Music Show to enjoy from 8pm. This is charged separately from the museum itself and coincides with its closing time. Open from 10:30 until 21:00, why not make a night of it?
This museum has a great website from which you can gain an abundance of information and guidance on how to get there.
Being in a busy part of the city, there is much public transport surrounding it and it is considered very easy to get to.
The site is literally within ten minutes' walk from each train station in the ward: JR Shinjuku's East exit, Shinjuku Sanchome; Higashi-Shinjuku's 'A1' exit, and Seibu Shinjuku are even closer still.
Should you get lost, it is easy found on Google Maps, and it is well known in the local area. So, asking the locals where it is, once you're close, will otherwise ensure your arrival.  
The Japanese Sword Museum – Tokyo
Japan's capital is not only home to a Samurai Museum, but it is also home to many other interesting museums and experiences.
Linked to the ancient Samurai and displaying exhibits from different periods in history, the Japanese Sword Museum is a modest and relatively new building run by the Society for the Preservation of Japanese Sword Art: the Nihon Bijutsu Hozon Kyokai (NBTHK).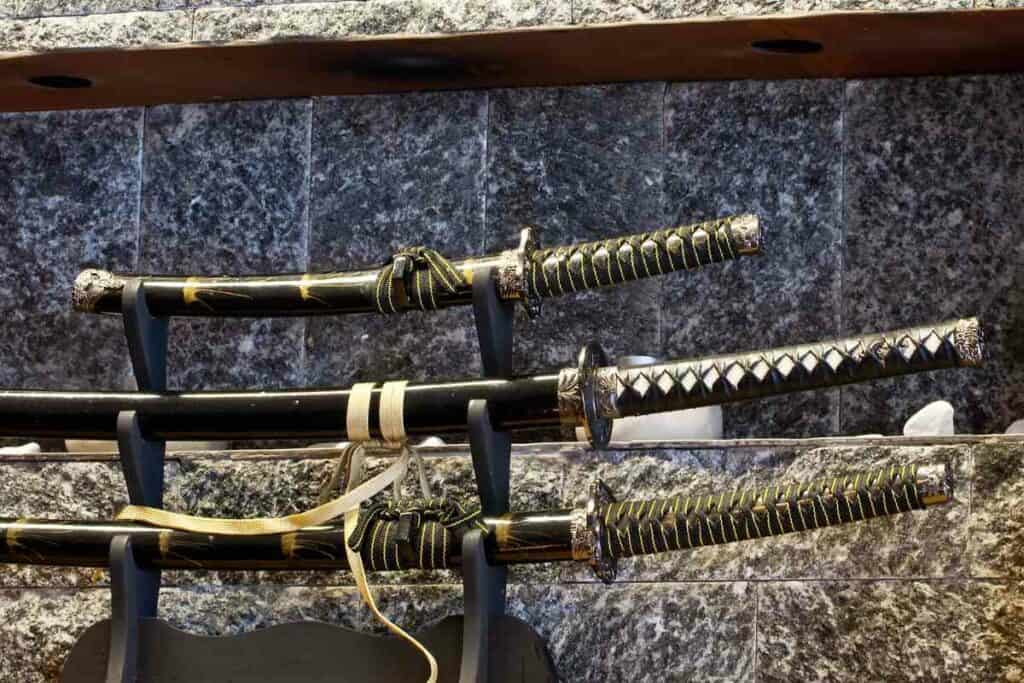 They boast a collection of almost two hundred swords (the majority of them katana), which itself is worth a visit for any Samurai or even sword enthusiast.
Treat your eyes to views of Tokyo Skytree, as you make your way there through Kyuyasuda Garden which has been incredibly well preserved since the Edo period.    
Viewable in a single room, all the swords are aesthetically displayed. Some being around eight centuries old.
Their collection additionally includes:
Wakizashi blades
Tanto
Tsuba
Taichi
and Scabbards
Requiring only a fraction of the time, it is perfect to couple this with another excursion.
The museum is open from 9:30 until 17:00, and there are a number of bars and restaurants nearby. There is also a specialist weaponry retailer close by that is definitely worth a visit, where you can purchase many different items including a Katana.    
The Edo-Tokyo Museum – Tokyo
Once known as Edo, Tokyo celebrates its past in a fantastic display of full-scale and historically accurate mini models of the city itself.
Reportedly the museum's most unique and memorable attractions, these pieces of art provide a visual aid in a journey through Japanese history reaching back to the 15th century.
Featured heavily, the museum provides a comprehensive exploration of the Samurai and their daily living.
This is unfortunately closed for the foreseeable future due to large scale renovation being required. There is, however, a free virtual tour online.  
Ninja Samurai Dojo – Tokyo
Also, in the heart of Japan lies a Ninja Samurai Dojo; an establishment in which you can gain some initial training as either a Ninja or Samurai or both.
Travel to Japan as a Samurai enthusiast, and this is a must for your itinerary. Japanese Masters will guide you in the ancient martial arts, providing you with an authentic cultural experience that will immerse you in history.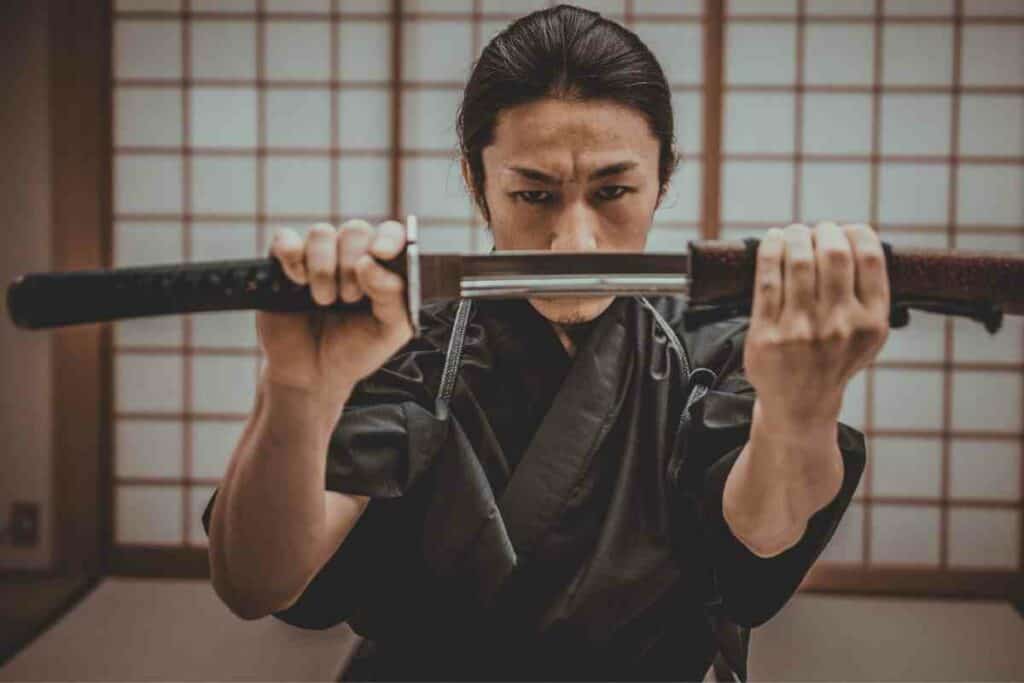 Even if you're on holiday and not planning to move to Japan to be fully trained, it is arguably a fantastic place to visit as a one off.
They provide appropriate dress and deliver one-hour Ninja sessions at just 8,500 yen for adults and 7,500 for children between the ages of 5 and 14 years.
Open from 10:00 until 18:00, they also offer two-hour Samurai sessions, at 12,000 yen for adults and 11,000 for children.
Group discounts can also be taken advantage of and, as with similar experiences, there must be at least you and one other taking part.
It is also worth noting that these are real lessons and are shared with others who want to learn, just like you do.
The dojo also offers private lessons, which can be booked via their website. It is located within just a three-minute walk from Shiomi Station in Koto, which can be reached from Tokyo Station via a train ride taking less than ten minutes.
Should you be planning to do more with your time, Tokyo affords you with plenty of opportunity to piece together your own itinerary and fit in what you can manage in the time that you have.       
Sengoku Samurai Photo Studio – Tokyo
With so much available regarding the famous Samurai in Japan's capital, it would be easy enough to dedicate an entire day or more to the subject.
If that's not your thing, and you just want the photos to take home, then look no further than the Sengoku Samurai Photo Studio.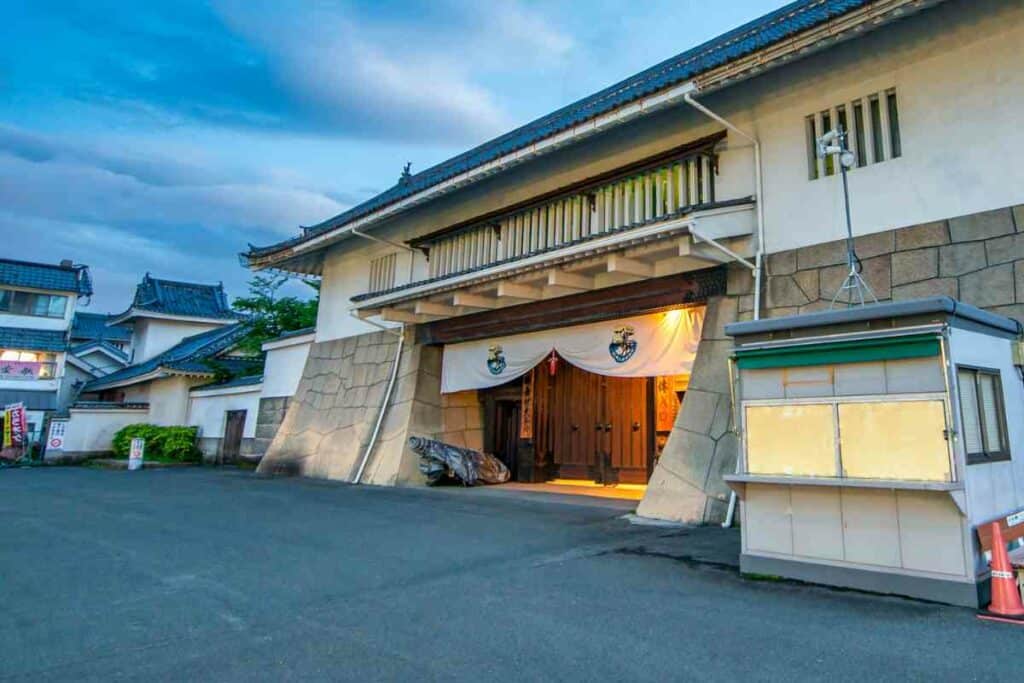 Although this is something offered at Samurai and Ninja Museums, you can just visit this particular place to dress in traditional armour, take up a katana and pose for some pretty cool photographs.
The interesting thing about this studio is that staff are under the same guidance employed by Quentin Tarantino in the movie 'Kill Bill': choreographer Tetsuro Shimaguchi.
Also situated in Shinjuku, it is not very far from Tokyo's Samurai Museum (above) and is also open from 10:00 until 18:00.     
Kyoto's Samurai and Ninja Museum
This, what some consider to be one of the best Samurai museums in all of Japan, is also in a great place to visit.
Kyoto is another major tourist hotspot in Japan and is visited by millions of tourists from both inside and outside Asia.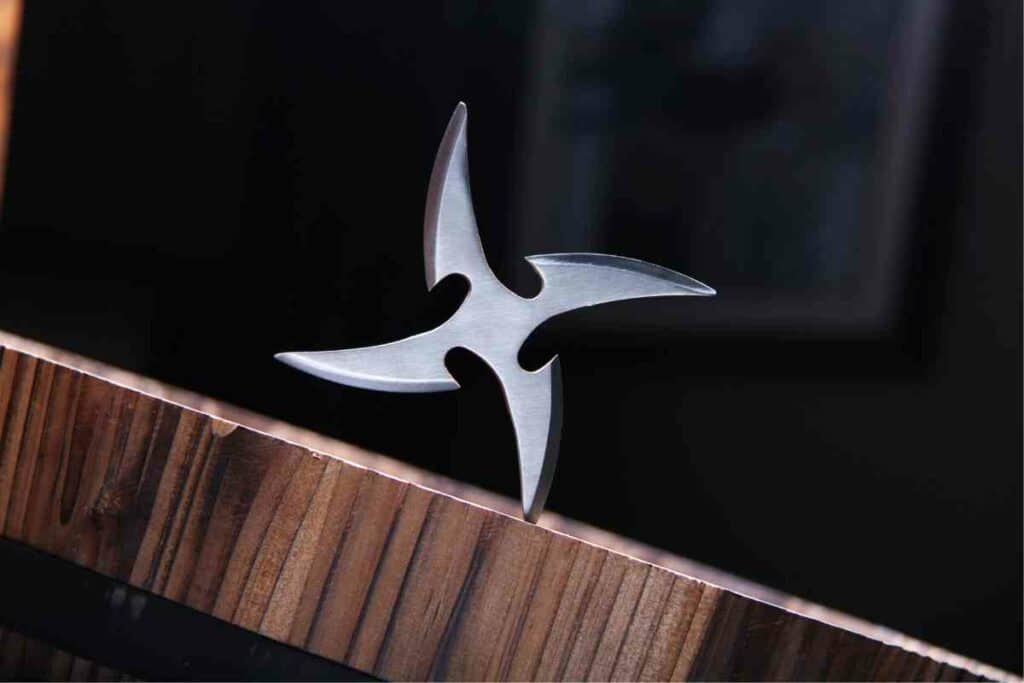 Steeped in history and culture, it is very similar to Tokyo in a number of ways, being the capital of commerce prior to Tokyo itself.
There are plenty of things to both see and do, including the Samurai and Ninja Museum.
Located right in the city's center, it is very easy to find once you're there: another museum which resides within a walking distance of mere minutes, from the local stations: Kawaramachi and Gion-Shijo.
About Exhibitions
Exhibitions, some of which are over three hundred years old, are actually not behind glass in this museum.
Visitors can get a supervised up close and personal experience with them. Similar to others, there are also a number of experiences on offer.
While other such museums are solely focused upon the Samurai, this one combines the history of the secretive Ninja (Shinobi) as well.
So, there are 2 Samurai and 3 Ninja experiences to explore: along with a guided tour and an incredible sword wall, a common feature of many Samurai museums.
There are even Sumo Wrestling shows to enjoy. Even more uniquely, however, there is additionally the opportunity to take part in Kimono and Japanese Tea ceremonies, in close proximity.  
Closing a little earlier, the Samurai and Ninja Museum is open from 10:30 until 19:00. Similarly, however, to Tokyo's Museum, there are many opportunities to take photographs and create memories.
Dress in Samurai Armor and wield a Katana, while you enjoy one of the most unique experiences on Earth. This particular museum features exhibits from five different eras in Japan's history. Take a walk right from the Heian period through the Meiji Restoration.
Kyoto's Studio Park
Choosing between Tokyo and Kyoto seems like an easy choice for most.
However, when you compare the individual Samurai-related attractions in each then it might not be so simplistic.
Kyoto is home to The Toei Movie Village, opening the doors of an operating film studio that specialises in Samurai films, to the public.
Becoming somewhat of a theme park, they have recreated historical Japanese streets which can be ventured.
In traditional dress, you can witness and even take part in live Samurai shows. Just a five-minute walk from Uzumasa Station in Kyoto, it is yet again very easy to find.
Open from between 09:30 and 10:00 until 17:00, there are plenty of things to captivate you. Learn about the intricacies of shooting action scenes from the experts and watch in awe as full-throttle action unfolds before your very eyes.
Many events take place throughout the day, and the tickets for admission do not include the attraction pass (including 6 attractions otherwise paid for separately) which is an additional cost. Children under 3 years are admitted for free.
Kyoto's Samurai Kembu Theatre
Also in Kyoto, less than five-minutes stroll from Sanjyo Keihan station, lies a Samurai theatre.
Focusing on the Kembu culture and specializing in portraying the Samurai for non-natives, trained professionals will perform a traditional Kembu sword dance, and as with other places mentioned, you can once again dress up in Samurai costume and learn the basics of Kembu.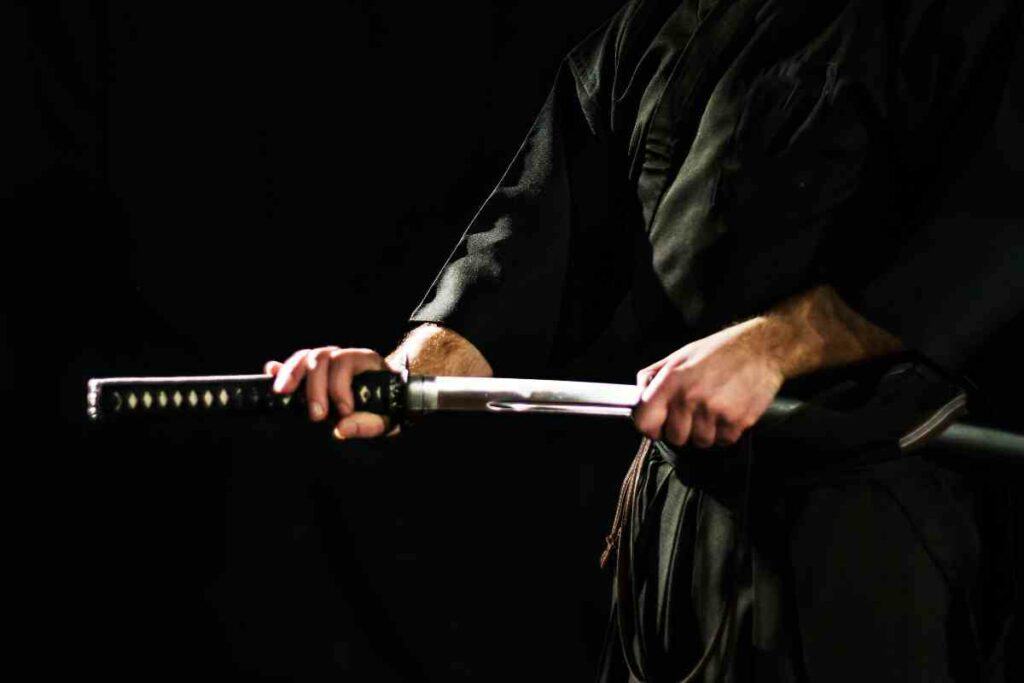 From group experiences to private lessons, there is an array of choices when it comes to taking part.
There are packages including a full or light session and show, as well as mini experiences and a few non-Samurai related ones such as a Folding Fan Dance lesson.
Additionally, a luxury lesson taking place inside an ancient temple is also on offer here. Most sessions are between one and two hours in line with most mentioned places.
Former Samurai Districts and Villages
Although far away from popular tourist destinations like the ones aforementioned, it is worth knowing that some more remote places in Japan have preserved genuine Samurai history within former districts held by the Samurai themselves.
These are incredibly unique places which offer an actual walk through history, in and around buildings established hundreds of years ago.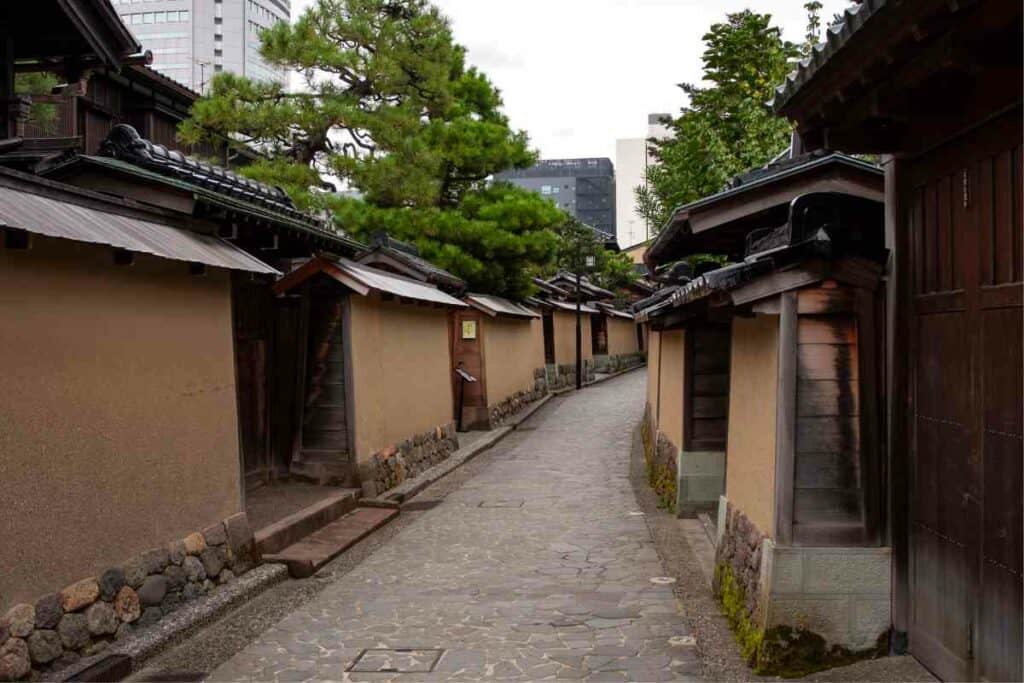 You'll find areas in Kakunodate in northern Honshu, Kitsuki and Usuki in Ōita, as well as in Hagi in Yamaguchi and Nagamachi in Kanazawa.
You can even purchase what's called a 'Japan Rail Pass' which discounts your trips and allows you to plot your own course through the Samurai's ancient past, as each destination lies within the great Japanese Rail Network.
You will also find a small museum in most of these places and authentic Samurai dwellings which can be explored.   
Final Thoughts
Whether you must make a choice between visiting Kyoto, Tokyo, or doing a former district hop around the islands of Japan, the best advice anyone can give you is to both plan and book well in advance.
With an abundance of choice, you'll have some work cut out for you in the planning stages, but it will all be worth it when you're immersed in Japanese history. Seems like too much effort, you say? There are also a great many tours which can be booked, and, for a price, you can take advantage of services which do all that for you.
Either way, if you're a Samurai fan, then we have at least provided you with enough information to make an informed decision. Last but not least, be sure to research what's going on in Japan during the time you plan to visit. As a nation, they have a great many national holidays. If you go in Golden week, for example, opening times may vary.