Situated in western Honshu, lie seven of Japan's prefectures: Wakayama, Mie, Shiga, Hyogo, Nara, Osaka, and Kyoto – some of which are major cities.
Together, these segments of Japan are a region named Kansai – translated as 'west of the border'. One of the country's eight regions, Kansai is a hugely popular hiking destination, due to its vast array of mountain ranges.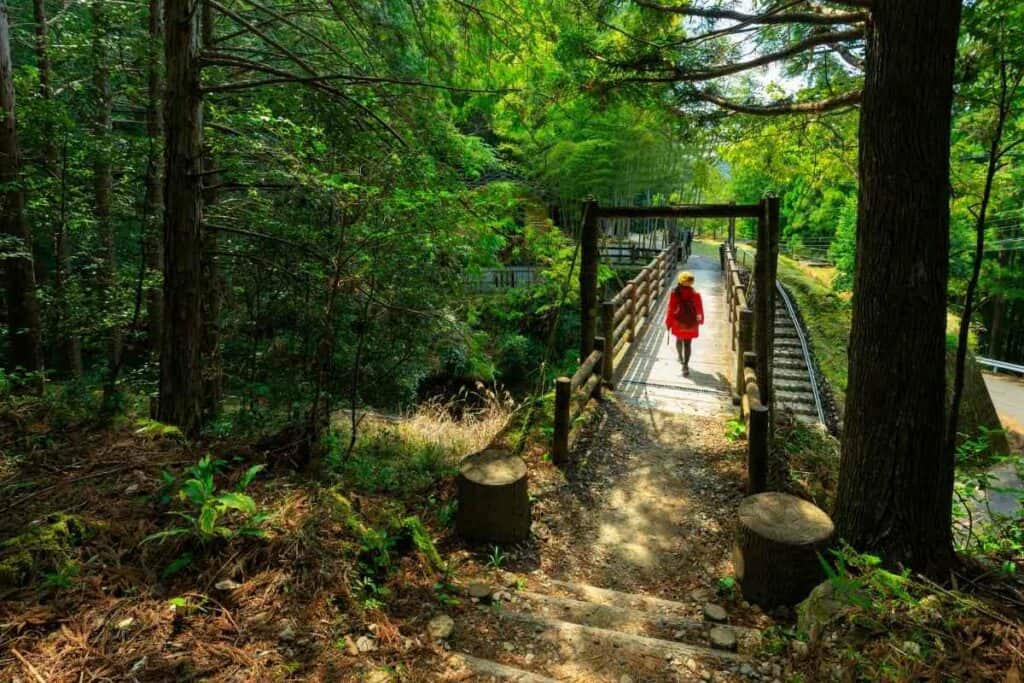 Also known as the Kinki Region (Kinki-chihō) or Kinai (畿内), this particularly cultural and spiritual area boasts a number of historical and religious sites and has been a place of pilgrimage for centuries.
Among the many things you can do in Kansai, Hiking is one of the most popular.
11/19/2023 04:08 pm GMT
Many prefectures have well-known hiking trails, some incredibly long and providing breath-taking views of stunning scenery, including:
parks
mountains
rivers
waterfalls
and nature reserves
In This Article – We will take a brief journey through these beautiful places, looking at the hiking hotspots, some guidance should you wish to plan a hiking trip and the must-see sites on some of Japan's most sublime landscapes.
A Hiker's Paradise
Although there are some rather negative opinions of Kansai out there – some, for example, describe it as nothing but endless concrete – many, many others describe this wonderful area of Japan as a hiker's paradise.
Made up in part of marvellous mountain ranges and much relatively unspoilt scenery, Kansai is considered to be a fantastic experience.
Some even go as far as describing it as the cultural and spiritual heart of the entire Japanese archipelago.
Adorned with forests, zen gardens, arduous hikes, and towering castles: Kansai has attracted tourists from the world over.
Thanks to its warmer temperatures throughout the summer, it even attracts the locals for a vacation as well.    
Safety to Bear in Mind
Brimming with life, Kansai is home to many bears and almost every hiker carries what is known as a "bear bell".
You will see warning signs along your hikes, and you will at least hear the faint ringing across trails.
Bear encounters do not occur as often as you might imagine but it is always better to be safe than sorry as reports are made every year.
However, bears are not the only dangerous creature to be aware of.
The bee-killing, Japanese Giant Hornet also packs a nasty neurotoxic sting and grows to a massive four and a half centimeters in length.
Terrifying if you have a phobia and fatal for those allergic. Get stung and you are in for some significant pain, either way.       
For Men
NORTIV 8 Hiking Boots Waterproof
The EVA midsoles are lightweight and flexible, which helps reduce foot fatigue during extended hikes or treks. These midsoles are designed to provide superior cushioning and high energy return, enhancing the overall comfort of the boots.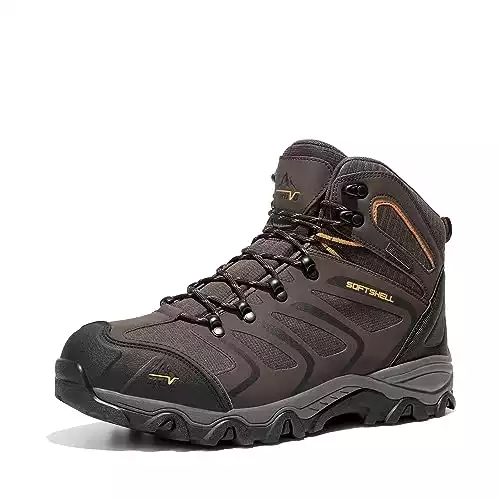 We earn a commission if you make a purchase, at no additional cost to you. Thanks!
Wakayama
Known as a pilgrimage path to enlightenment, Kumano Kodo (熊野古道) on the Wakayama prefecture, is a strenuous network of trails, linking religious temples which date back centuries ago.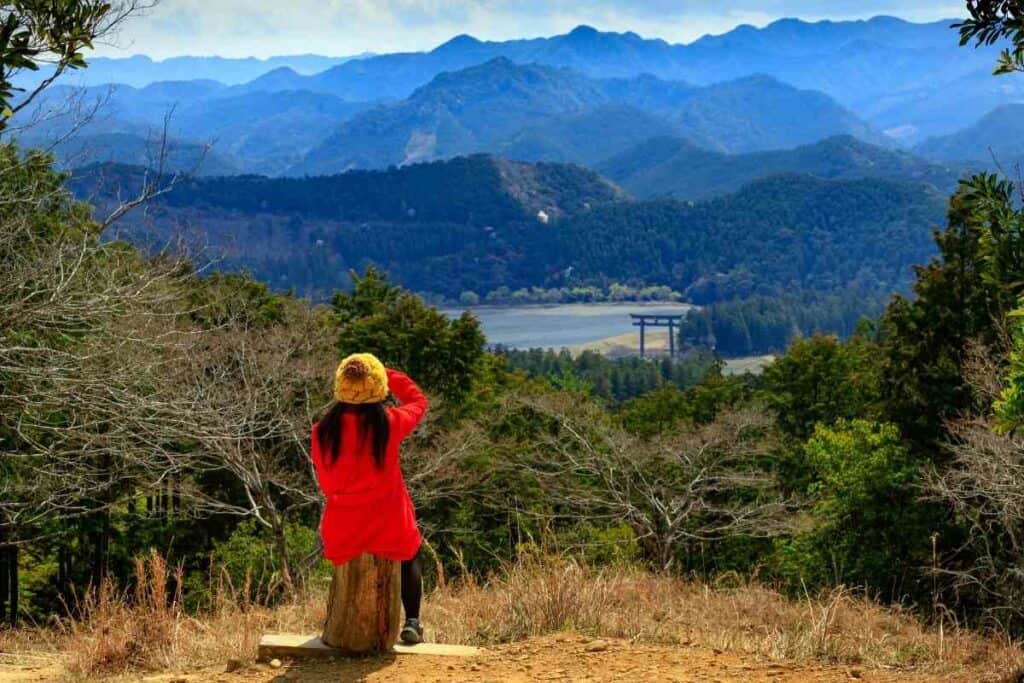 The southern-facing Kii Peninsula has both Osaka and Kyoto at its back and is considered remote despite it being close to these major cities.
It is residence to two national parks: Yoshino-Kumano and Ise-Shima; two incredible places for hiking where you will find gorges, beaches, onsen, waterfalls, sites of worship and excellent trails for trekking.
The peninsular is additionally home to UNESCO World Heritage sites: Koyasan and Kumano Sanzan boasting grand shrines Shingu, Nachi and Hongu.
One of these is very close to Nachi Falls, in the small town of the same name.
Nachi Taisha Grand Shrine, along with Seigantoji Temple and the other shrines, attract many visitors each year and are immense places to visit.      
Shiga
Home to the Hira mountains, Shiga is not only a fabulous hiking destination, but it is also where you will find Mount Bunagatake (武奈ヶ岳) – the highest peak of the prefecture.
Its summit lies at over 1.2 thousand metres (almost 4,000ft), at which you will have the pleasure of viewing the serene scenes of the entire range, including lake Biwa.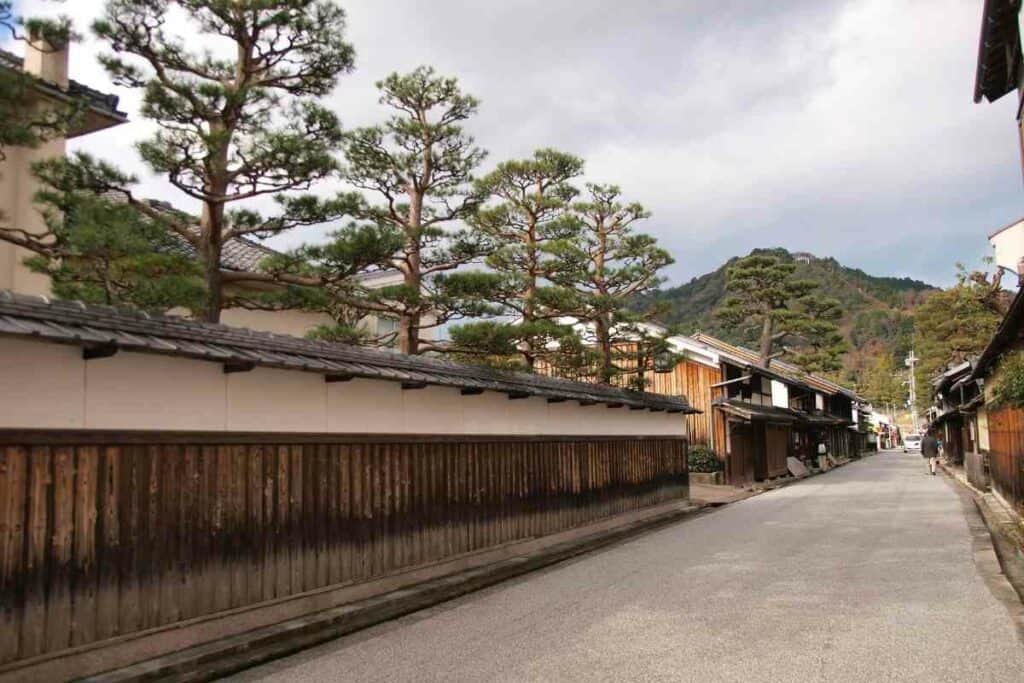 There are numerous routes to take, and a roundtrip of the trail can take up to 7 hours to complete. Some trekkers even camp out on the mountain and make a couple of days out of the trip.
Laced with streams, thick patches of trees, as well as both parking and amenities at the beginning of the trail, nothing but adventure awaits!
Easy to reach by both public transport and car, this trail begins by Gulliver Village for Young People (ガリバー青少年旅行村), which hosts a number of playgrounds and sports activities for kids.     
Osaka
Hosting a number of walkways to trek, Osaka is home to yet another mountain range including Mts. Yoshino, Kongo, and Koyo.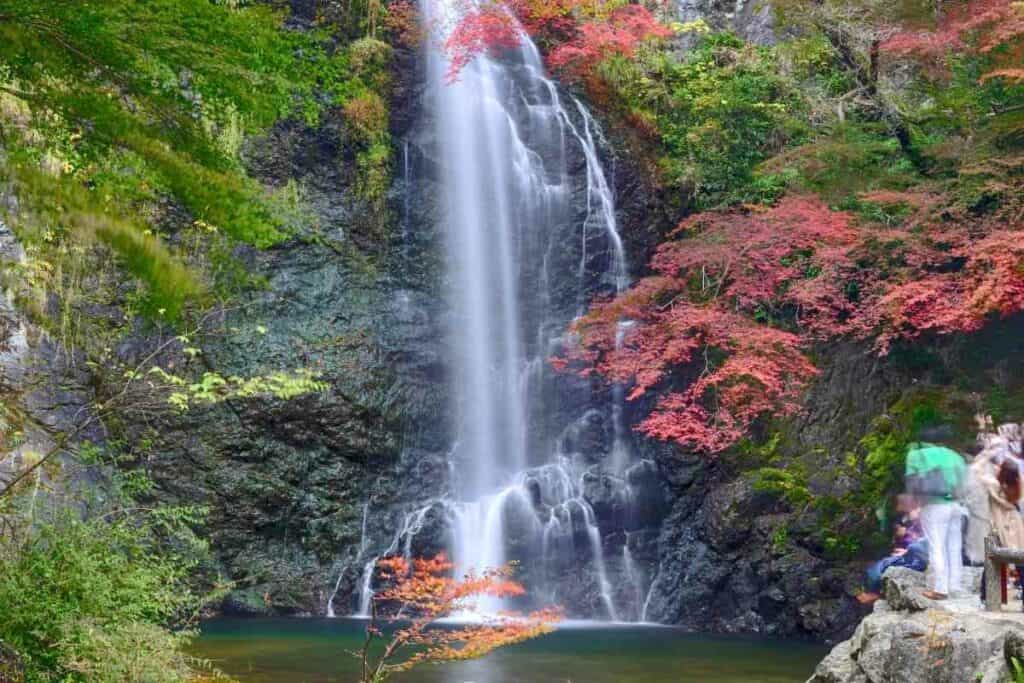 Trails reside in all three of these places, as well as Mino Park – the nearest park to Osaka city – which hosts diverse wildlife like monkeys and deer, along with in excess of three thousand varied species of insect.
Minoo waterfall is also worth a visit and the park has a number of other attractions:
Tokai Nature Trail
Mino Insect Museum
ancient temples
and exquisite scenery in all four seasons
With a restaurant-café showcasing a craft gallery and Butterfly Park that costs less than 300 yen for entrance, Mino is one park that you cannot miss if you visit Osaka.
More World Heritage Sites can be found in Osaka, in addition to religious temples, Mt. Kongo's Ropeway, camp sites, ancient forests and much, much more.          
Kyoto
Another place in Japan people refer to as a "Hiker's Paradise", Kyoto's land is literally weaved wonderful with trails to hike, as well as more gentle walks to enjoy.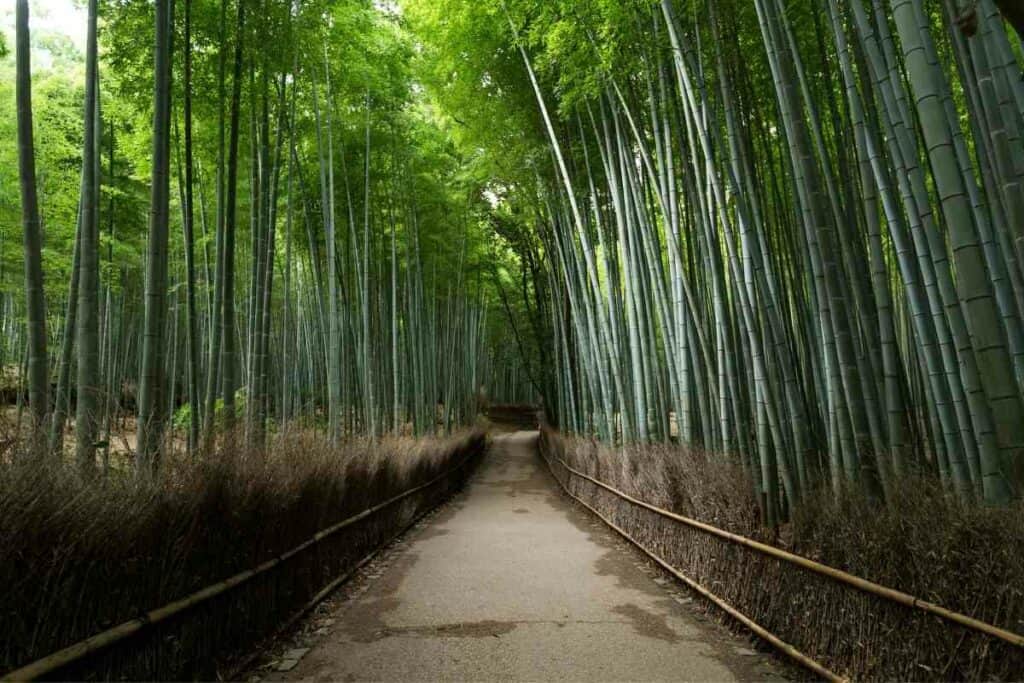 There are so many places to visit that we will have to list them separately and provide just a highlight of this magnificent place:
Mt. Diamonji has a moderately difficult hike of around one hour. In eastern Kyoto, this short trail boasts sublime views once you reach the summit of Diamonji. The trek ends with the stunning Ginkaku-ji Temple.
Beginning at Fushimi Inari Shrine, Kyoto Isshu Trail has a few different paths and covers the city and the mountains. Finishing at the Moss Temple, you may find that you have encountered some wildlife along the way.
Mt. Atago – another quite arduous hike – is at an elevation of just under a thousand feet and is one on which you may also encounter some wildlife. One thing to be aware of, when visiting this area, is that there may be a lot of families and young children around. This is due to the fact that the local shrine is supposed to improve immunity of young visitors.
Arashiyama has its very own Monkey Park, as well as a couple of temples to view and visit. With a Bamboo Grove and luscious scenery, this is one of the most photographed places in Japan.   
Fushimi Inari can take up to three hours to complete, depending on your speed. A gentler walk of the treks in Kyoto, you will encounter tunnels and is one of the most iconic as well. Get yourself some Fushimi sake and take your time.
Nara
Described, often, as a hiker's dream, Nara has some of the most spiritually infused hiking trails in Japan.
An ancient, primeval forest hiking trail boasts views of both the city and Nara Park.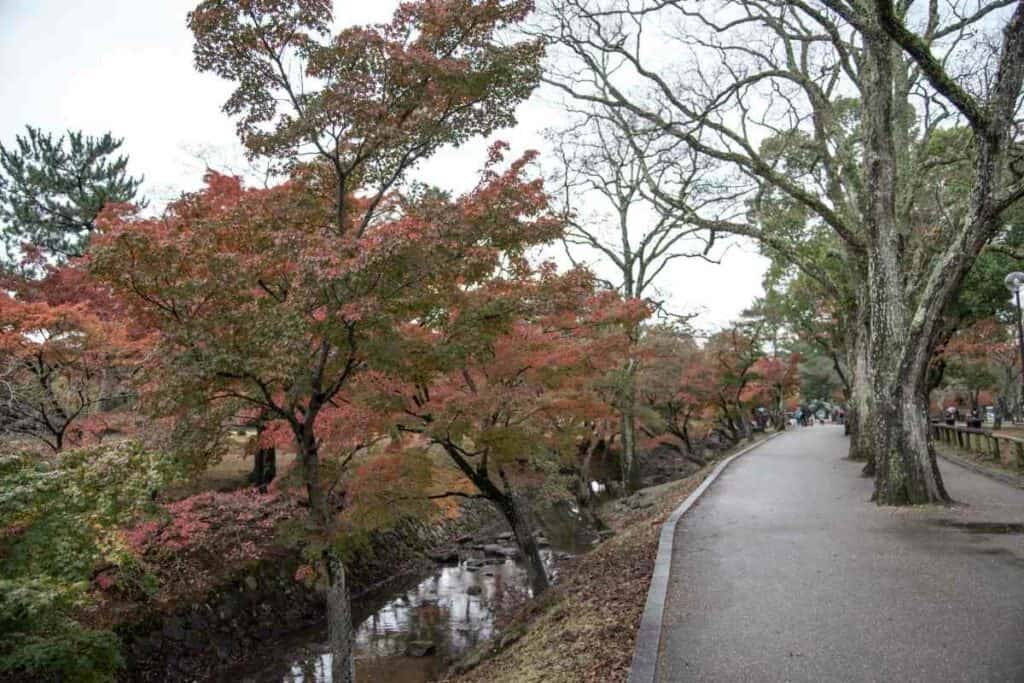 Containing routes for less experienced hikers, there is even a twelve-kilometre trail through Kasuga Forest which is humbling to say the least.
World Heritage site Mt. Kasuga Primeval Forest has been preserved and protected from both hunting and logging since c. 841 ACE.
This famous trail is speckled with Buddhist statues and shrines.
Walk roads once traversed by the Samurai and visit Mt. Wakakusa having trekked the "Forest of the Gods".
Mie
Lying between the borders of both Shiga and Nara and enveloped by mountainous landscapes, Mie is yet another must-go place for hikers in the region of Kansai.
Visit Japan's longest ropeway at Mt. Gozaisho. With an onsen village at its foot, it is part of the Suzuka Mountain Range and stands tallest at over 1200m.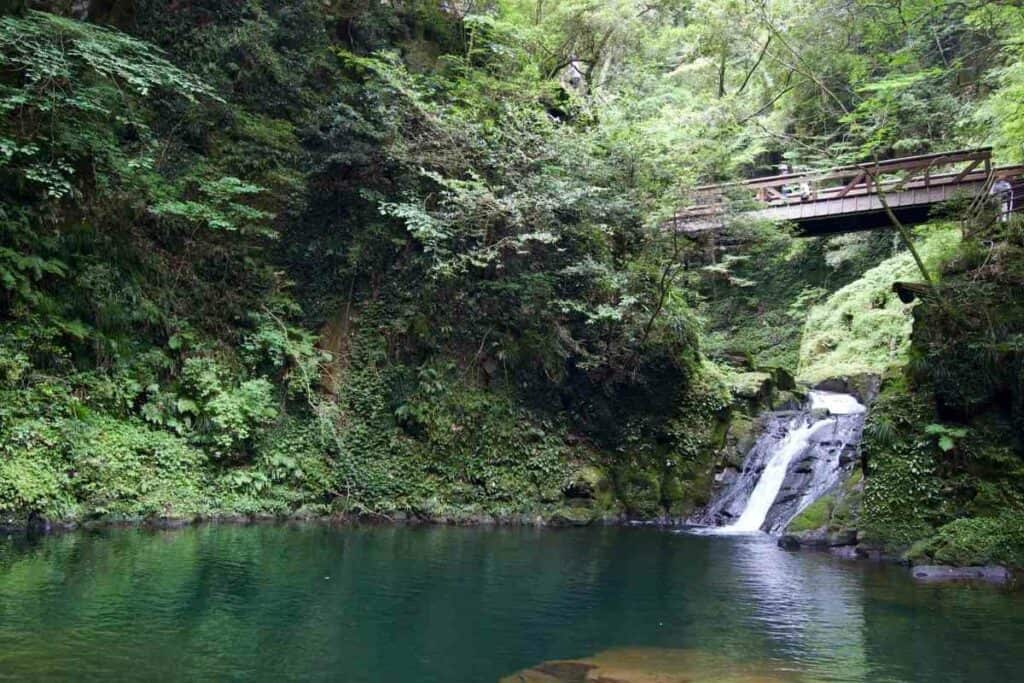 Should you feel lazy, there is a carriage which will carry you to the summit for a price, almost as steep as the hiking climb.
Hike and this one can be challenging but rewarding.
Unfortunately – The ropeway can close during winter winds so it always best to check before making any plans – should the weather be at all questionable.
Also in Mie, are both Mt. Aoyama and Mt. Asama – sporting more of Japan's epic landscapes and are both much easier hikes.
For Women
Columbia Newton Ridge Plus Waterproof
The design of these boots is inspired by classic mountaineering style, and they are constructed as durable mid-cut waterproof hikers. This design ensures great traction and comfort, making them a classic choice for hiking and outdoor activities.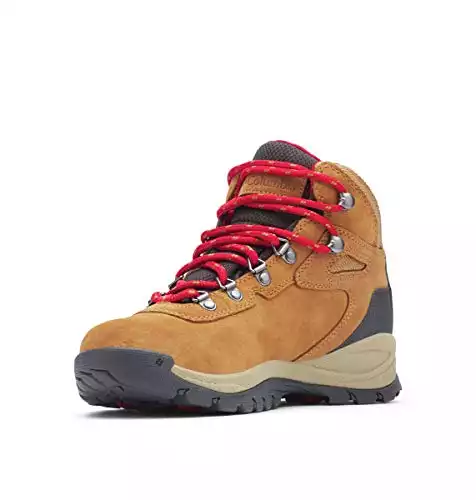 We earn a commission if you make a purchase, at no additional cost to you. Thanks!
In west Mie, why not pay a visit to Nabari?
This magical place is home to a vast number of waterfalls, along the trek: The Forty-Eight Waterfalls of Akame.
Follow the water high into a mountainous terrain. Visit the local tea house and the awe-inspiring falls of Ninai, Senju, Biwa, Fudō and Nunobiki – to name just a few.
---
Additionally: There is a small zoo and museum prior to the start called Salamander Hall, which features locally sourced giant fish, that you may even spot along the hike.         
---
Final Thoughts
There are many other fantastic trails unmentioned, here.
Completing a little bit of extra research will lead you to many other amazing destinations.
From long hikes to short walks, traditional onsen, museums, art galleries, mountain ranges, parks, and an incredible amount more, Kansai is a cornucopia of things to do.
Be sure to pack a toilet roll, a decent pair of hiking boots, watch out for the bears and giant hornets, which are very frequent in the area, and pack appropriate clothing for the season.
Hiking in Kansai is virtually all-year-round and even in Winter, where you can't hike you can often ski.
Make the most of this widely utilised hiking destination.
One where you have nothing to fear (other than the odd bit of wildlife), even in remote areas, you will likely never be on your own. 
You Might Also Read