When you think of Japanese beverages, match and sake probably spring to mind, but it's actually coffee that has the majority of the Japanese population hooked!
The Japanese are some of the world's biggest coffee drinkers, fuelling a multi-billion dollar industry that spans agricultural production and roasting of beans, coffee shops, and vending machines.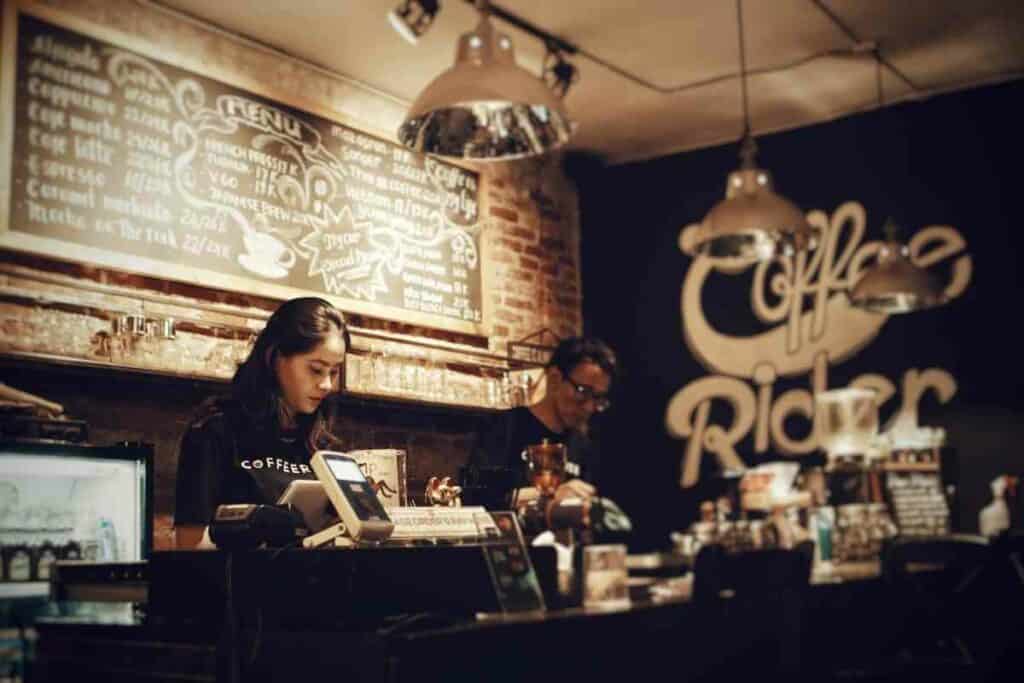 Coffee has been consumed in the islands of Japan for at least 400 years after being introduced by merchants and it's still going strong.
In this short article, we will explore the intriguing coffee culture of Japan, including where most people go to get their favorite brew. 
Japan has one of the largest coffee markets in the world
Despite the strong traditions and culture associated with tea, coffee is actually the most popular non-alcoholic beverage in Japan.
The Japanese enjoy hot and cold coffee not only for its stimulant properties but also as health food.
This has led to vast quantities of coffee being consumed in this Pacific island nation, over 431 million tonnes in 2020 alone!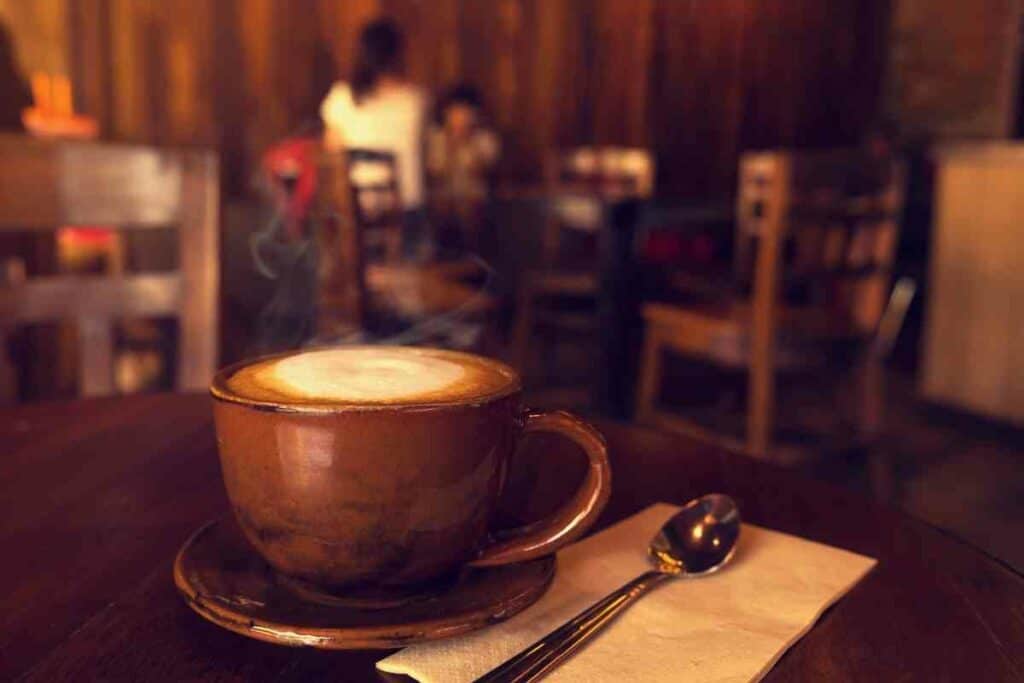 And demand is continually rising as more and more Japanese people make the switch from becoming regular tea drinkers to coffee drinkers. 
Though there is domestic production of coffee, the majority of beans are imported to satisfy the almost insatiable demand.
Brazil is the biggest exporter of coffee beans to Brazil.
Within Japan – There is a wide range of coffee distributors and retailers including ranging from coffee shops and convenience stores to the producers of bottled and canned-coffee drinks sold at the innumerable vending machines found in urban areas. 
The Japanese have been drinking coffee for over 400 years 
Coffee culture is not a new thing to the Japanese. Dutch merchants who traded in and around 
Nagasaki in the 17th century, imported coffee for their own use.
Later, Portuguese traders did the same leading to the introduction of coffee to the Japanese population. In the 1800s coffee was consumed in cafes or salons called "kissaten".
These establishments attracted artists, poets, and businesspeople and flourished as an alternative to the tavern.
Japanese migrants also headed to Brazil in the early 20th century to work on coffee plantations and in the 1930s Tadao Ueshima founded the domestic coffee industry. 
Where do the Japanese drink coffee?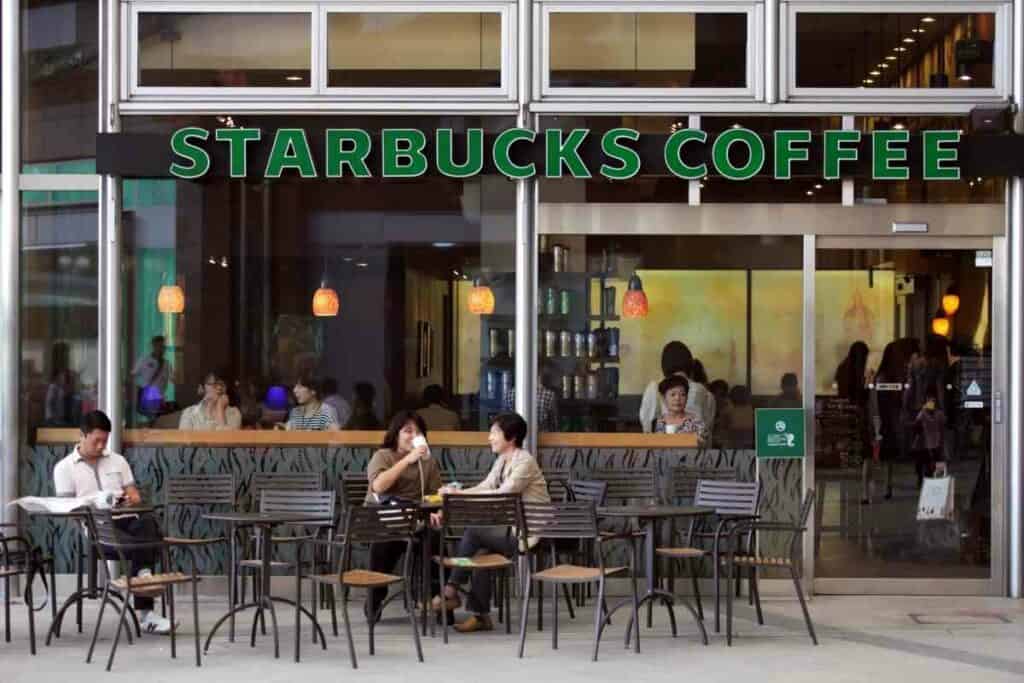 Coffee shops
Like most parts of the world, commercial coffee chains have somewhat overtaken contemporary Japan.
Imports like Starbucks have been the inspiration for a wide range of domestic clones.
So it's easy to get a decent cup of coffee and check your email using the free Wi-Fi in coffee shops on almost every street corner. 
Roadside vending machines
Japanese people also have a wide range of vending machines to choose from.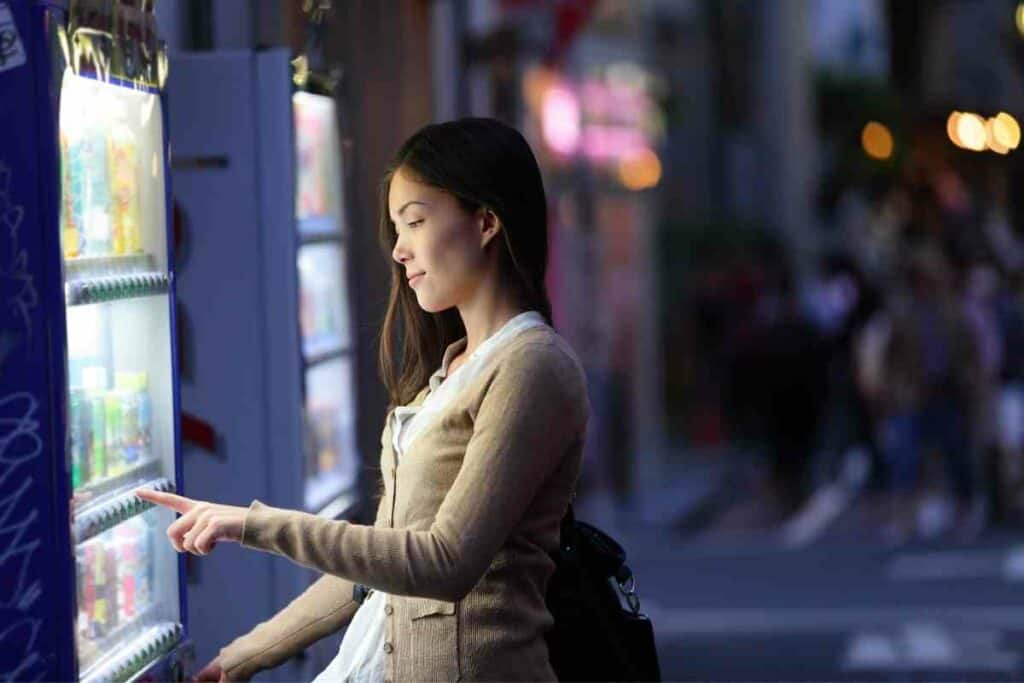 Canned coffee has been available since the 1980s and can be purchased and consumed hot or cold.
What to Expect? It is not uncommon to see people discretely consuming their canned coffee by the vending machine, as it's bad manners to eat and drink while on the move. 
Convenience stores
The convenience store is another location where the Japanese can get their favorite beverage dispensed by a variety of coffee machines.
This type of coffee is called combini coffee and is quick and cheap.
Brand loyalty for these machines is a big thing and companies like Costa Coffee have developed elaborate bean-to-cup machines that roast grind and brew a fresh cup of coffee for a few hundred yen. 
In Japan, high-end coffee consumption is going through its third-wave
In recent years there has been artisanal push-back against the materialism and consumerism associated with Japan's coffee culture.
The "third-wave coffee" movement has led to coffee being considered a premium, or artisanal product like wines or craft beer, with sophisticated and mindful consumption. 
This has led to baristas becoming skilled and valued professionals, with many heading down-under to Australia to train in the most advanced brewing and latte art techniques.
These baristas have been responsible for a range of independent coffee houses where you can see coffee brewed using the original kissaten equipment.
Coffee preparation in Japan
If you want to enjoy a cup of traditionally prepared coffee, independent coffee shops provide an experience that is closest to the kissaten of old.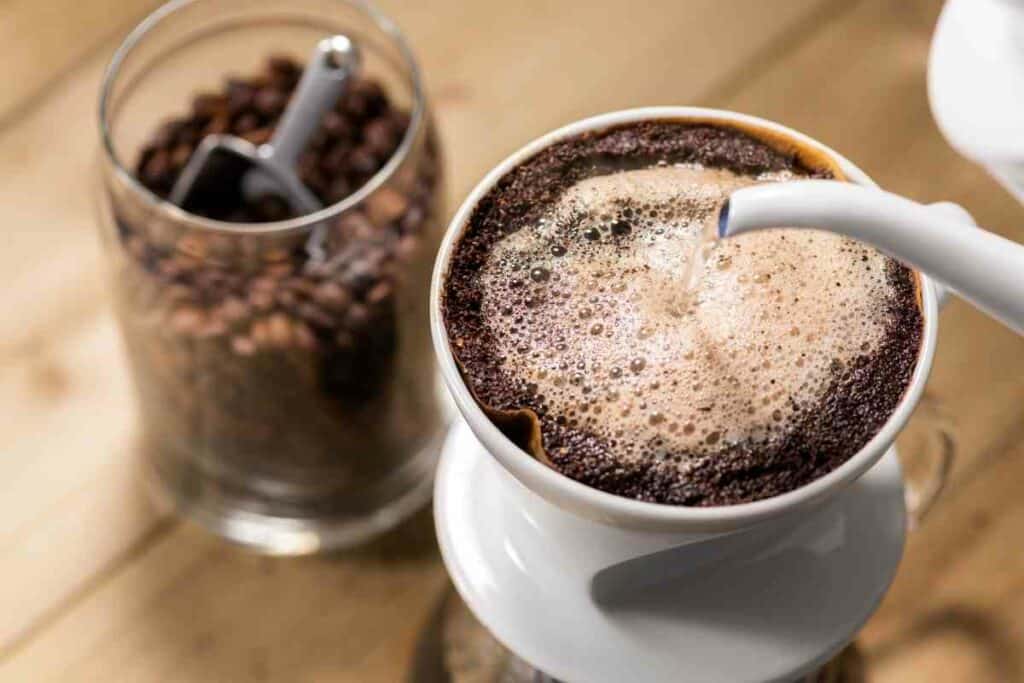 In particular, two distinctive coffee-making techniques have been revived.
Siphon coffee making 
This traditional technique uses a curious, almost laboratory-like apparatus to vacuum brew the coffee.
The twin-chambered apparatus uses vapor pressure and gravity to create the perfect cup of clear coffee.
The pour-over technique
This is another elaborate technique that uses a long-necked coffee pot to pour hot water over freshly ground coffee.
This method is thought to draw intense flavor from the steeped beans.
The espresso machine 
The espresso machine is also popular and the authentic Italian-engineered machines are highly esteemed in independent coffee shops.
An espresso is a popular form of coffee among the Japanese which is usually topped with a layer of frothy milk foam or "crema". 
Cold-brewing 
Cold-brew is another coffee-making technique that is finding favor amongst alternative coffee drinkers.
This method involves soaking ground coffee in room temperature water for many hours. It's actually how the Dutch originally prepared their coffee.
In Japan – Cold-brewed coffee is colloquially known as "Kyoto-style coffee", because of the tall glass apparatus for brewing that was originally produced in Japan. 
Most popular coffee drinks in Japan
Here are three of the most popular type of coffee in Japan: 
Canned coffee: in a time-pressured culture, this quick-and-easy beverage remains popular because of its unrivaled convenience.
Iced coffee: this form of coffee is popular with the lunch crowd because people can consume quickly it.
Café latte: this is the type of coffee that is consumed when people have time on their hands. A rich espresso tipped into frothy milk which can be topped with a variety of designs created with dusted cocoa. 
Rounding up
As you can see, coffee is a big part of modern Japanese culture and has lots of history and tradition behind it.
If you travel to Japan, a visit to an independent coffee house will give you the Japanese take on coffee-making, with a wonderful atmosphere to enjoy as you take a break from sightseeing.