Mariya Takeuchi is one of Japan's most beloved singers, the Karen Carpenter of Japan.
Her beautiful voice and sweet lyrics have endeared her to millions of baby boomers across Japan.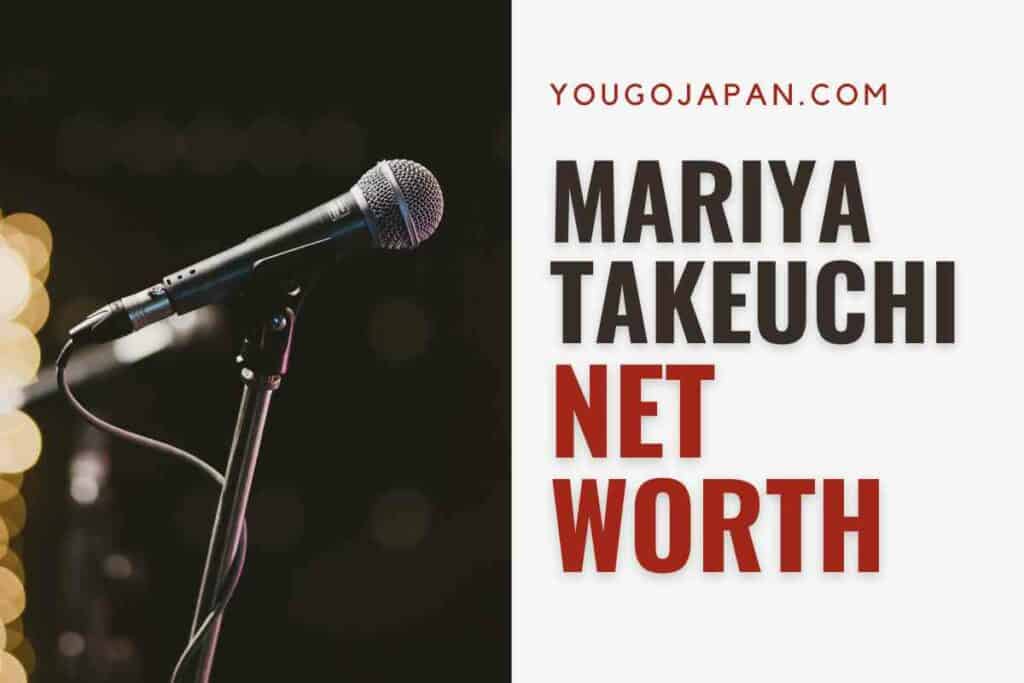 But how much is Mariya Takeuchi worth, and what is she up to now?
In this article, we take a quick look at the net worth of city pop songstress Mariya Takeuchi. 
The net worth of Mariya Takeuchi 竹内 まりや
Vintage songstress Mariya Takeuchi was the queen of the city pop music genre in the 1970s and early 1980s in Japan.
Her thirteen studio albums and millions in sales have undoubtedly made her a multimillionaire.
Mariya Takeuchi's net worth is currently estimated at least $10 million.
This music industry veteran is likely to be sitting comfortably with royalty payments of at least $50,000 each year.
A breakdown of Mariya Takeuchi's net worth 
Many lovers of Japanese contemporary music will remember the prolific career of Mariya Takeuchi who has been active in Japan's music industry for over 40 years.
At the age of 68, Mariya Takeuchi is still releasing music and appearing in events, which surely keeps her finances buoyant. 
Mariya Takeuchi record labels
Over her four-decade career, Mariya Takeuchi built her wealth by being signed to six of Japan's biggest record labels:
RCA
Alpha Moon
NMG
East West Japan
and currently,  Warner Music Japan
As long as she turned a decent profit on her advances, the royalties should be flowing in by now.
With at least 16 million album sales under her belt, Mariya Takeuchi is one of Japan's best-selling music artists.
Mariya Takeuchi songwriting and royalties
Mariya Takeuchi is also a prolific songwriter with hundreds of writing credits for herself and other artists that continue to pay her to the present day.
Pop hits written or co-written by Mariya Takeuchi include hits Plastic Love and Heart to Heart.
Mariya Takeuchi family ryokan
Mariya Takeuchi is also the owner and manager of a luxury ryokan (Japanese inn) that she inherited from her parents who were the 4th generation owners.
Ryokan Takenoya is an exclusive ryokan in Izumo-shi, Shimane that has a host of special traditional details and fine dining. She intends to hand this business over to the next generation of her family. 
Mariya Takeuchi 竹内 まりや biography
Mariya Takeuchi was born and raised in her family's ryokan in Izumo-shi, Shimane Prefecture.
Mariya grew up surrounded by music from around the world and learned to play the guitar, and the piano and to sing.
She has said that the Beatles inspired her and made her want to travel the world and perform. 
In the early 1970s, Mariya completed an international exchange program and studied in America at a high school in Rock Falls, Illinois.
She later went on to study English literature at Keio University in 1974, winning an English recitation contest by The Japan Times.
During her University days, Mariya Takeuchi participated in the university's music club. Within a year she was signed to RCA. 
Mariya Takeuchi's early recording career
Mariya Takeuchi's debut single was "Modotte oide, Watashi no Jikan" (Please come back, my time, released in November 1978.
Within months, she had massive success with a range of early hits and won newcomer awards at the  1979 Japan Record Awards, Tokyo Music Festival, Ginza Music Festival, and Japan Music Awards.
Big hits of the 1970s and 80s 
Within a decade Mariya Takeuchi had recorded at least five albums and numerous singles, working with leading Japanese and American songwriters and producers.
Famous names that Mariya Takeuchi has collaborated with include:
Kazuhiko Katō
Al Capps
Masamichi Sugi
Jeff Porcaro
Alan O'Day
Tatsuro Yamashita
Takeuchi has written songs for many Japanese pop stars including Yukiko Okada, Hiromi Iwasaki, and Naoko Kawai.
Mariya Takeuchi 竹内 まりや family life
Mariya Takeuchi also worked closely with and later married her labelmate, soft rock musician Tatsuro Yamashita who is also extremely famous.
After collaborating in 1981, Mariya Takeuchi took a career break during which she got married.
Takeuchi and Yamashita have a daughter who Mariya hopes will inherit the family ryokan. 
Facts about Mariya Takeuchi
Mariya Takeuchi wrote the last song that Karen Carpenter ever recorded. Her single, Heart To Heart, written in 1980 was translated into English, and its name was changed to Now. 
Takeuchi's career spans 13 studio albums, one live album, and 42 singles!
In recent years, Mariya Takeuchi has recorded songs for TV and movie soundtracks that include, Aiai Gasa and Nukemairu.
In 2018, Mariya released a film called Souvenir The Movie, which showcased footage from live concerts throughout her 40-year career. 
35 years after it was first released, Warner Music Japan created a special music video for Mariya Takeuchi's hit Plastic Love which re-entered the charts in 2021:
Mariya Takeuchi quote
On Plastic Love: "I wanted to write something that had 16 beats and lyrics capturing what life in a city was like."
Rounding up 
Mariya Takeuchi is currently being rediscovered by a new generation of Japanese pop fans.
Her excellent vocals, tight production, and insightful lyricism never go out of style. Japan certainly expects to hear more new music from Mariya Takeuchi in the years to come.