Masaru Tange is the Founder, President, and Representative Director of SHIFT, one of the world's leading software quality assurance and testing companies.
Within 15 years his tech startup has taken him from zero to $1 billion. How did he do it?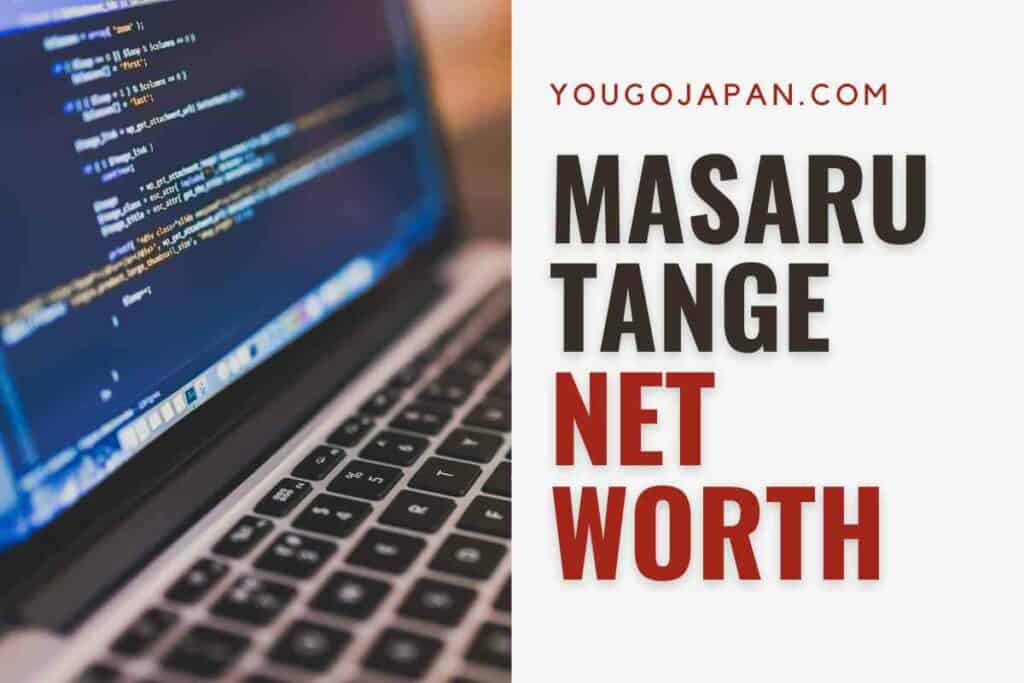 Find out in this guide to the net worth of Masaru Tange, Japan's 50th richest person. 
The net worth of Masaru Tange 丹下大
48-year-old IT whizz Masaru Tange is one of the youngest billionaires in Japan and though his net worth has just slightly dipped below $1 billion, he is still worth over $925 million and climbing.
In fact, he made Forbes' Japan's 50 Richest Net Worth list in 2022 for the first time entering at #50 and dropping off in Q1 of 2023.
He is the 2578th richest person in the world!
A breakdown of Masaru Tange's net worth
Tange, an engineering graduate of Kyoto University is a great example of a Japanese self-made billionaire.
He gained the business chops he needed for SHIFT while starting an IT consulting team of 140 consultants for employer Incs Inc. in 2000.
Here's where Masaru Tange's net worth comes from.
SHIFT
By 2005 Masaru Tange had taken the leap to running his own business.
He started SHIFT Inc, a tiny studio apartment, and could only afford one employee. It took a long time to get his business off the ground and went several years with zero momentum. Finally, he began to gain a foothold in the software testing sector.
By 2014 SHIFT was in a position to complete a successful IPO on the Tokyo Stock Exchange (Mothers Index). In 2021 an unheard-of 88% stock gain, catapulted SHIFT to becoming a multibillion-dollar company, transforming Tange into a billionaire.
Today, the company has revenue of over $420 million per year, with 500 employees running this global operation. Tange currently holds a controlling 33% stake in the company.
Investors believe that SHIFT has great potential for further growth because demand for software engineers is extremely high and outsourcing only has a 1% share of the software testing market.
In Japan software testing is a 5.5 trillion yen market, with many companies paying high rates for variable service quality. 
Company acquisitions are the secret to Tange's fast-gained wealth
The secret to SHIFT's rapid growth was the novel acquisitions-based business model Tange implemented. 
He plowed SHIFT's profits into acquiring smaller, enabling SHIFT to massively boost the number of software engineers on its books to more than 3,000.
Tange then cut out all subcontractors and middlemen and boosted the engineer's salaries. It was a ruthless but successful strategy that kept SHIFT extremely competitive. 
Companies purchased by SHIFT include gaming software companies, app development firms, and computer hardware refurbishing companies.
Right now SHIFT has over 500 clients from almost every industry and is continuing to grow. 
Masaru Tange 丹下大 biography
Masaru Tange was born in 1974 to civil servant parents in Jinseki Kogen Town, Hiroshima. Tange describes his childhood, with an older brother, as 'ordinary'.
He recalls his mother asking him what he would do for a living to grow up.
Tange considered that it may be extremely competitive for him to do something exciting like play baseball professionally, so he decided early on that he would aspire to become a manager. 
Tange attended Hiroshima Prefectural Fuchu High School and went on to Doshisha University where he graduated in Engineering.
He also completed postgraduate studies at the Graduate School of Engineering at Kyoto University. 
After completing his degree he joined Incs Inc., a consulting company for the manufacturing sector. On the side, he dabbled in a few fledgling ventures and consulting work. His move to SHIFT was in 2005. Tange differentiated his business by applying manufacturing consulting methods to the software testing sector. 
Tange has also entered the space race, investing in a Japanese space company called  Interstellar Technologies.
Tange acquired naming rights for their MOMO3 rocket which became called "SHIFT to Space Quality MOMO3". The rocket failed to fully cross the Karman line (the border of space).
Masaru Tange 丹下大 personal life
Masaru Tange is extremely discreet about his personal circumstances. Little is available about his personal life in the public domain.
It is not known if he is married or has children. 
Facts about Masaru Tange
Masaru Tange and his employees have found that the secret to fast growth is boosting workers' pay. Software testing was often perceived by engineers to be a second-rate job, making it hard for companies to hire testers. However, SHIFT has consistently raised salaries for its engineers, attracting increasing numbers to the firm.
Tange is keen to train women in Systems Applications and Products (SAP) and support them in building tech careers. He wants to develop novel work arrangements that can help women balance work and family life, or return to the workforce after having children.
Masaru is also an Angel Investor and has invested in companies including Scentee, Smart Shopping, and Leeways.
The headquarters of SHIFT is in Minato, Tokyo, Japan.
Masaru Tange has developed a special smartphone scent device that can emit scent. It is called Scentee, and features replaceable scent cartridges that can release certain scents for a wide range of applications including gaming.
Masaru Tange is an Adjunct Professor at the Graduate School of Management at Kyoto University. 
Masaru Tange quote
"Don't say I can't, together we can and we will make a difference."
Rounding up
Masaru Tange has a great story of becoming a recent self-made millionaire by spotting a niche and leveraging it for massive growth.
We're sure that this is just the beginning of further growth of SHIFT and diversification into a wide range of interesting ventures for Mr. Tange!