Spending your entire life in a single location can get boring, particularly if you stick to the same daily routine. Sometimes, the solution to a monotonous lifestyle is moving to another country.
After all, exploring new cultures, cuisines, and attraction sites can give your life a fresh perspective.
Japan is famous for many things, and in a positive way. The country boasts a rich cultural heritage spanning many centuries.
However, its most distinctive quality is combining the old and the new.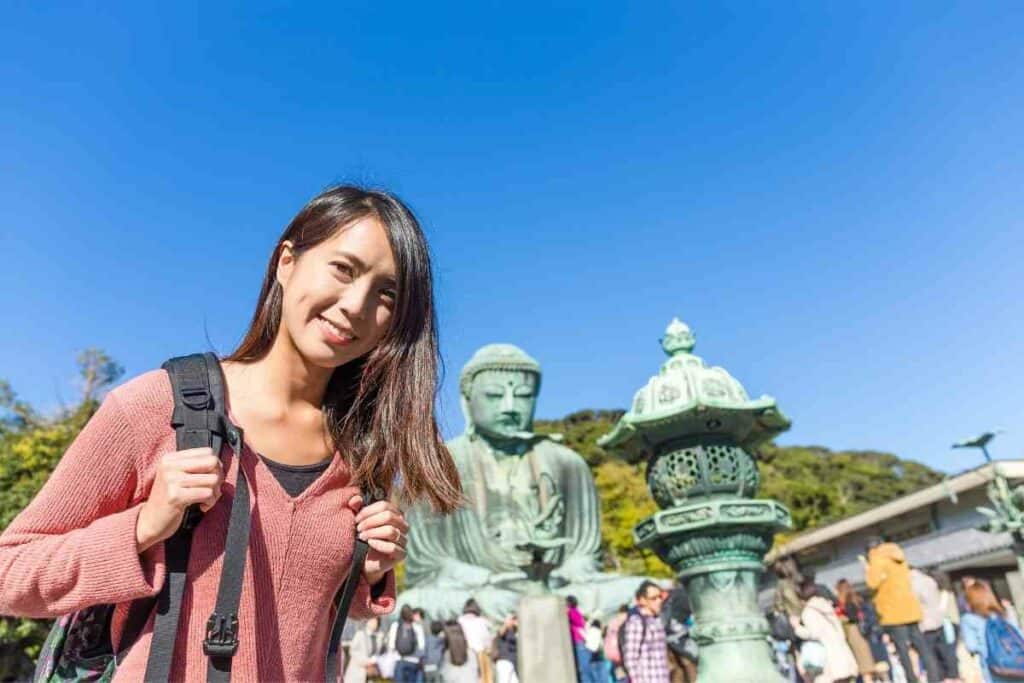 Walking through Japanese cities, you'll enjoy traditional cuisines and art while catching a glimpse of ultramodern skyscrapers and futuristic transport networks. 
It's worth noting that living in Japan isn't cheap. You can't expect to get all the perks mentioned above on a shoestring budget.
What to Expect? You can still find some affordable cities to call home. If you want to live comfortably without draining your savings account, try the following cities.
Cheap Cities to Live in Japan
Yokohama
Yokohama is a port city on Japan's Honshu Island.
It's the headquarters of many multinational companies, including Bank of Yokohama, JVC, Kenwood, Nissan, and Yokohama Tyres.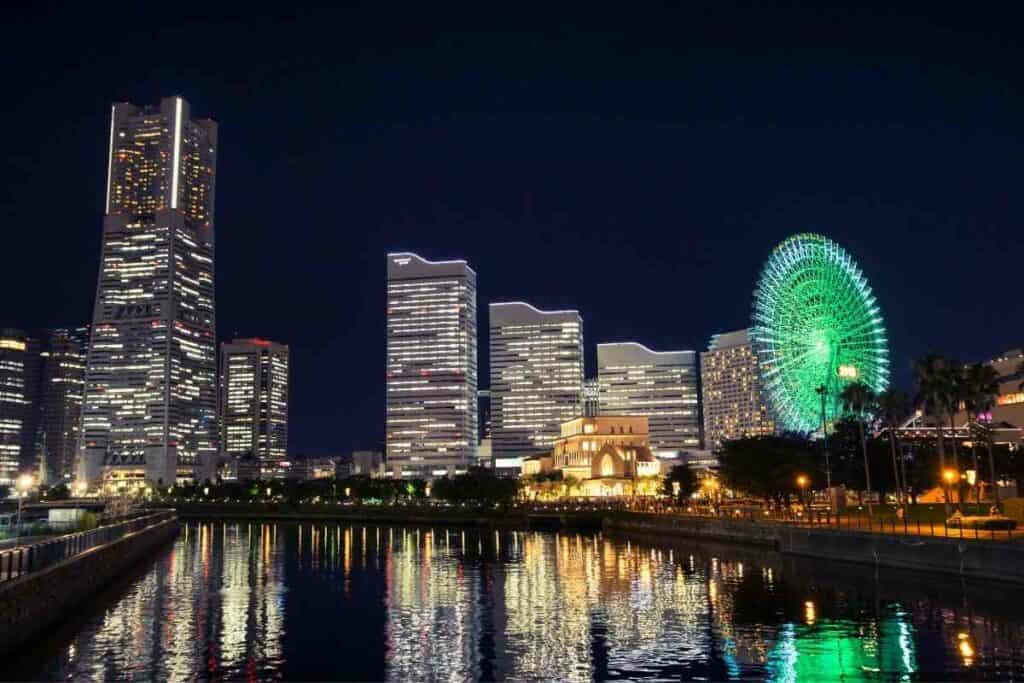 Due to its large size, many people assume it's expensive to live in Yokohama. In reality, it's one of the most affordable cities in Japan.
One-bedroom studio apartments in the CBD cost an average of $1,200 monthly.
If you move to the outskirts, you can get flats at a lower price. Other necessities like groceries, utilities, and entertainment are also pocket friendly. 
Yokohama is the preferred location for many people who work in Tokyo but don't want to live in the capital.
It takes 30 minutes to commute from Tokyo to Yokohama, the same as someone living in the capital's suburbs.
However, Yokohama's affordable lifestyle enables you to save more than those in Tokyo. 
Besides affordability, Yokohama also has plenty of amenities and attraction sites:
Chinatown – If you want to eat Chinese food or add some Chinaware to your crockery, you can visit the Chinatown in downtown Yokohama.
For recreation -You can see the Hakkeijima Sea Paradise, Sankei-en garden, Shin-Yokohama Ramen Museum, or one of the city's many stadiums, including the one that hosted the 2002 World Cup final. 
Mount Fuji – Nature lovers will adore the city's proximity to Hakone, where you can take hiking trails up Mount Fuji and enjoy panoramic views of Lake Ashinoko. 
The reasons behind Yokohama's popularity among immigrants are apparent.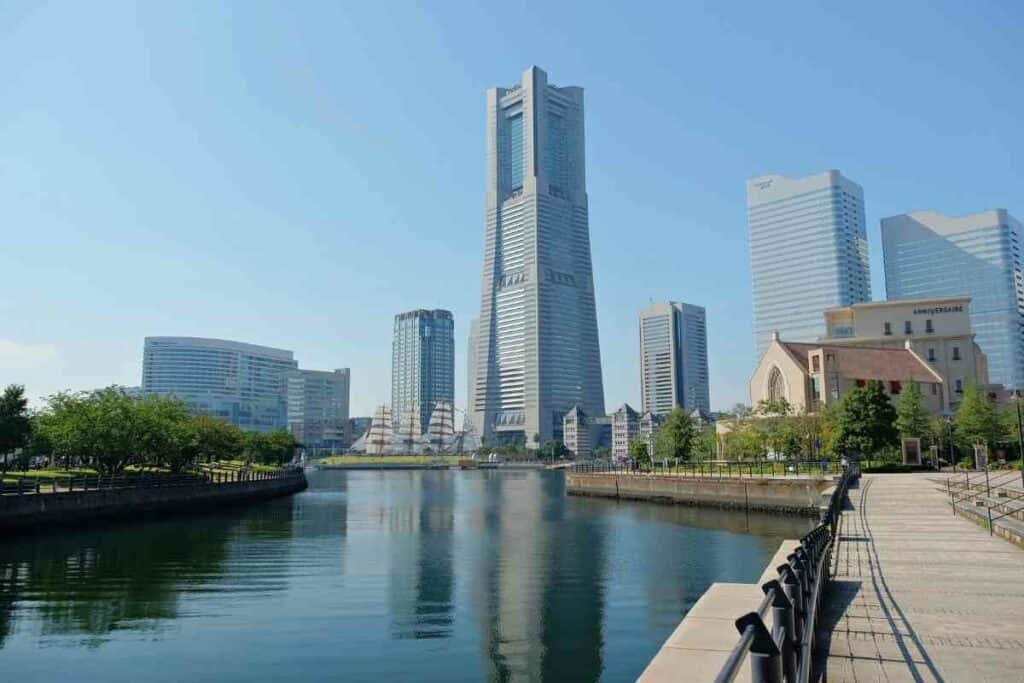 It's affordable and has every facility you need, such as nature parks, stadiums, museums, industries, ultramodern malls, and abundant job opportunities. 
On the Downside – The city has many smokers who cause discomfort to non-smokers. It's also dangerous to roam alone at the west exit of the Yokohama station at night. 
Sapporo
Sapporo is the largest city on Hokkaido Island, the northernmost isle in Japan.
Residents lead a different lifestyle to those in other Japanese cities, especially the densely populated Honshu Island.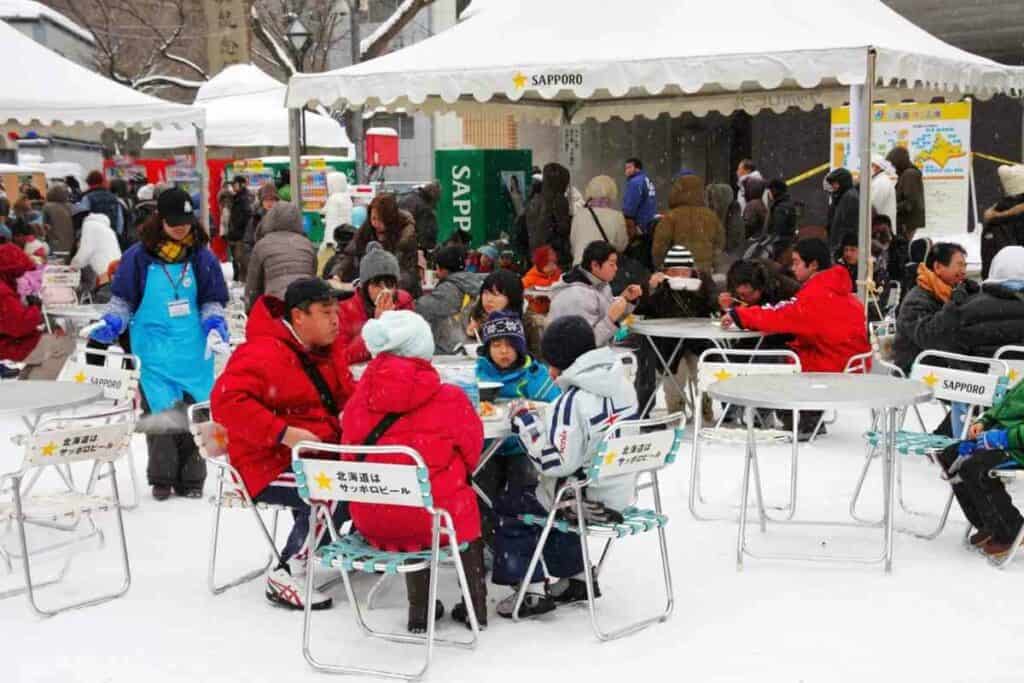 Sapporo is the cultural, economic, and political capital of Hokkaido Island. The town, a small village in the 19th century, is now Japan's fifth largest city. 
In winter, sub-zero temperatures are typical in Sapporo. It gets so cold that snow covers buildings, roadways, and parks, painting the entire city white.
However, these conditions don't spell doom for activities in Sapporo.
Locals take advantage of the snowy conditions to showcase their exceptional skiing skills.
Even Better – The city also hosts the Sapporo Snow Festival, which attracts millions of tourists annually.  
Sapporo has a rich sporting history, having hosted the football and rugby World Cup tournaments and the Winter Olympics. 
Despite its significance, it isn't expensive to live in Sapporo. You can rent a spacious apartment, get food, and pay utilities for $1,600 monthly.
The city's colleges charge lower tuition and accommodation fees than Japanese higher learning institutions.
Students can get by with around $800 monthly, making it a suitable location for internal scholars.
Kamakura
Kamakura is a small city and one of the cheapest areas to live in Japan.
It was the political and religious capital of the medieval area.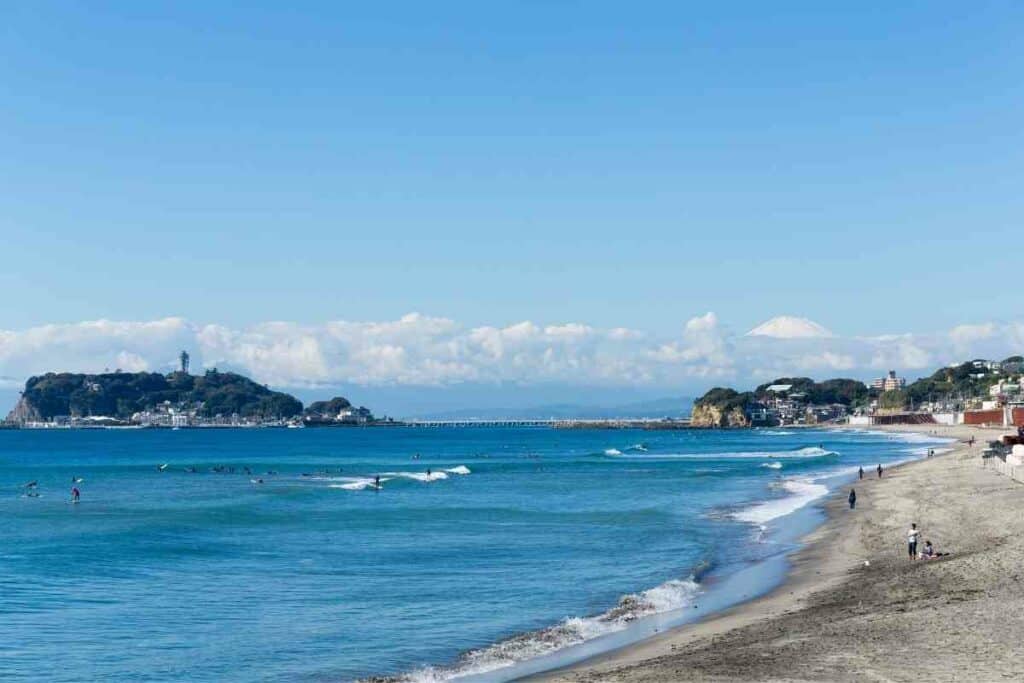 This explains the many Buddhist temples and Shinto shrines that attract history enthusiasts. 
Housing prices in Kamakura range from $420 to $600 monthly for one-bedroom apartments – if you have a family, $1,300 is enough to get a spacious three-bedroom house.
Food is also cheap, with regular restaurants and roadside food stands selling meals for as low as $7. 
Currently, Kamakura serves as a popular tourist destination. The city's most iconic attraction is the 13-meters tall bronze statue, The Great Buddha.
Besides, you can also enjoy surfing at one of the city's many beaches or enjoy breathtaking views of Mount Fuji.
Another reason to live in Kamakura is its proximity to Tokyo. If you board a train at the capital, you'll reach Kamakura in 45 minutes.
Read next – 5 Best Hotels in Kamakura
As such, it's a viable suburb for those looking for a reprieve from Tokyo's expensive lifestyle. 
However, the trains tend to get crowded during rush hours and weekends.
Keep in Mind – The worst thing about Kamakura is its weather – the city experiences heavy rainfall throughout the year, even in the 'driest' months. 
Kawasaki
Living in Kawasaki is similar to staying in Tokyo, but the former is gentler on your finances.
Like Tokyo, Kawasaki is home to many corporate institutions, guaranteeing many job opportunities. You're likely familiar with Kawasaki motorbikes that originate in this city.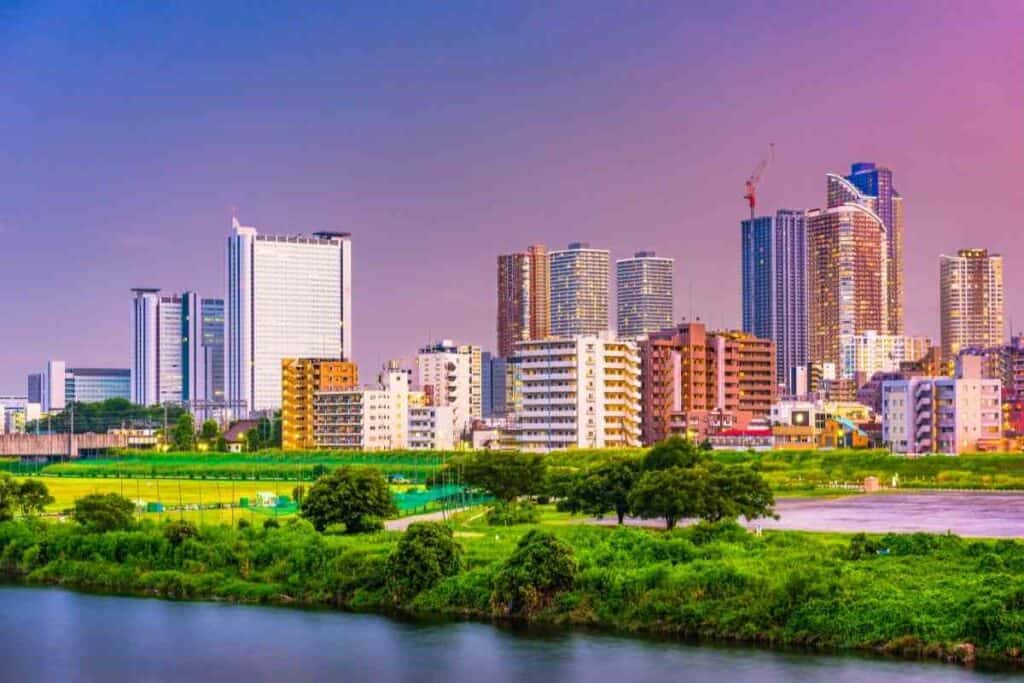 Kawasaki is a 40-minute train ride from the Tokyo metropolis. If you work in the capital, you can save substantial money by renting a house in Kawasaki, as the prices are up to 50% lower.
The estimated cost of living is $1,500 monthly per person. 
Besides an affordable lifestyle, Kawasaki offers an escape from Tokyo's dense and noisy population. As mentioned above, it has a strong job market, with many white and blue-collar jobs. 
Additionally, Kawasaki has an extensive canal network connected to the nearby river.
You can use boats and rafts to navigate the city, enjoying the many shrines, museums, and futuristic architectural designs.
Read later – 5 Best Hotels in Kawasaki
Fukuoka
Fukuoka is the largest city on Kyushu Island, famous for its busyness and liveliness.
Nevertheless, it's comparatively smaller than other Japanese cities, making it affordable to many.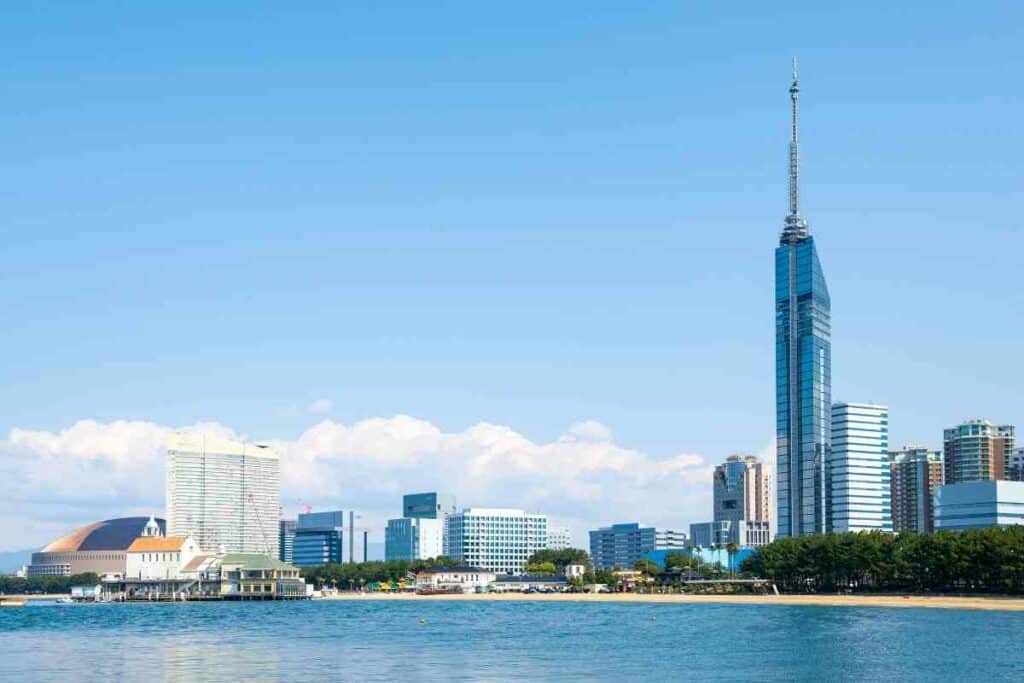 As one of the pioneers of Japanese culture, the city has numerous temples and tasty street foods. These bring life to the streets after sunset. 
The cost of living in Fukuoka starts from $1,400 monthly per person. For a family of four, $3,100 is enough to cover rent, food, entertainment, and utilities. 
Unlike most Japanese cities, Fukuoka's atmosphere isn't full of harmful gases from factories.
Several Japanese cherry blossoms line its streets, making it ideal for nature lovers.
You can also take a trip to the nearby Itoshima and relax under palm trees as you enjoy the famous sunset.
Read next – 5 Best Hotels in Fukuoka
Recently – Locals have established many startups in the city. This has prompted an influx of foreign investors in Fukuoka. So, if you desire to start a company, the town presents a good platform.
Besides entrepreneurship, you can try other jobs like teaching English, restaurant attendant, medicine, and IT practitioners. 
On the downside, most locals can't communicate in English. For this reason, you can find it difficult to relay information if you aren't good at Japanese.
However, this is advantageous in the long run because it forces you to learn Japanese and expands your knowledge. 
Osaka
Most second cities have a bad reputation.
Surprisingly, Osaka doesn't have a poor standing among locals and foreigners.
Instead, many regard it as a vibrant metropolis that offers most things you can find in the capital at affordable costs.
Osaka has 20 million people, making it one of the world's most populated cities.
It's a suitable location for expats looking for a 24-hour economy that guarantees many job opportunities and a relatively cheap lifestyle.
The port city is home to renowned multinational corporations like Panasonic and Sharp.
After a busy week at work, the neighboring suburbs of Amemura, Horie, and Namba offer the perfect weekend getaway for dining and drinking. 
Don't Worry! Although most parts of Osaka are crowded, you can find calm places to stay. Mino city is a perfect example of a tranquil environment. It's a 30-minute drive from Osaka's CBD and one hour from Kobe city.
The average cost of living in Osaka is $1,500, with reasonable housing costs, food, and utility prices.
The efficient transport network is also a huge attraction, yet Osaka is 15% cheaper than living in the capital.
Hiroshima
When you hear of Hiroshima, the first thought is the atomic bomb dropped by the Americans to mark the end of the Second World War.
There's no denying that the bomb's effects were devastating – but the city has since risen from its momentous fall.
The city is beautiful, with modern amenities and welcoming people. 
Hiroshima residents are determined to shun the bomb's traumatic memories from their minds. Many tourists flock to the city, but it's never crowded or chaotic. 
The CBD is the most expensive area to live in Hiroshima. However, it's still cheaper than the cost of living in other Japanese cities.
If you want to save more, you can find more affordable apartments on the city's outskirts. For instance, the average rent for a one-bedroom apartment is $800. 
Hiroshima is close to exciting attractions like the iconic Miyajima, easily accessible via trams or ferries.
Read next – 5 Best Hotels in Miyajima Island
The city has many baseball fans, mainly because of the impressive performances by the Hiroshima Carps. It's one of the country's most popular teams. 
Lastly – Hiroshima has many inexpensive restaurants and mouth-watering street foods like the city's iconic Okonomiyaki (fried noodles wrapped in a pancake). Hondori Street is famous for its numerous shopping malls, bars, and restaurants. 
Nagoya
Nagoya is a medium-sized metropolis with three million residents.
Some refer to it as 'Little Tokyo' because it provides a similar feel, with its neon lights, huge shopping malls, tall buildings, and trendy karaoke bars.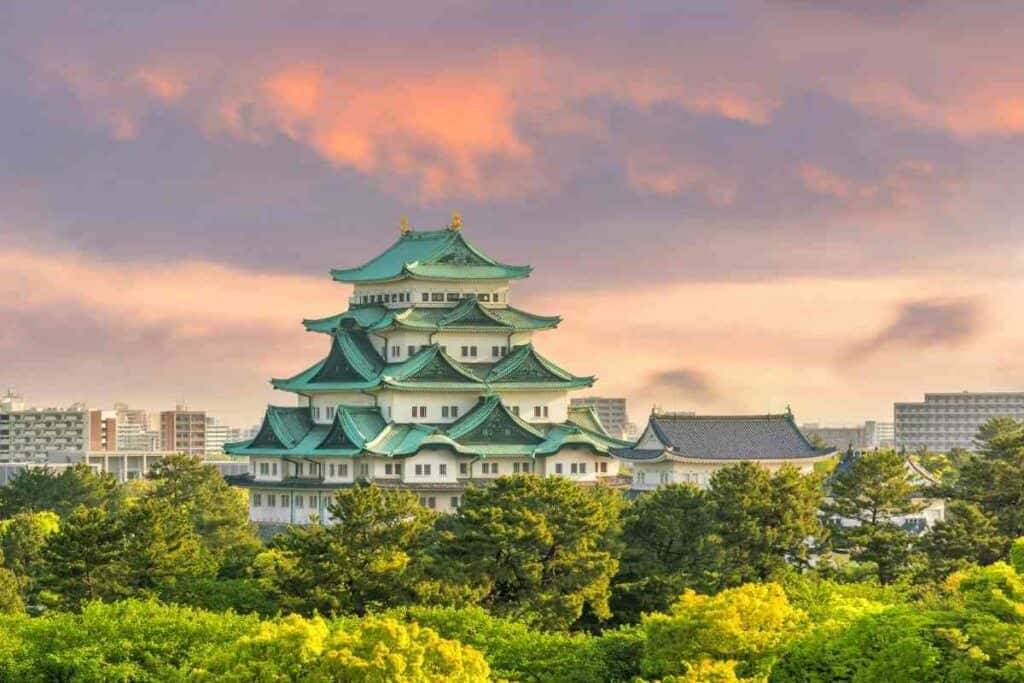 Unlike Tokyo, the city has several cultural heritage sites, like the Nagoya Castle, with futuristic architectural designs. 
The most significant benefit of living in Nagoya is that it's easy to navigate for newcomers because it isn't as big as other Japanese cities.
You can become familiar with the city quickly after moving to Nagoya. It also has an efficient and affordable transport network, with stops across the city.
Tsushima Island
Tsushima Island offers a break from the modern architectural designs that dominate most Japanese cities.
To experience nature's diversity, you might want to live on this archipelago with over 100 islets.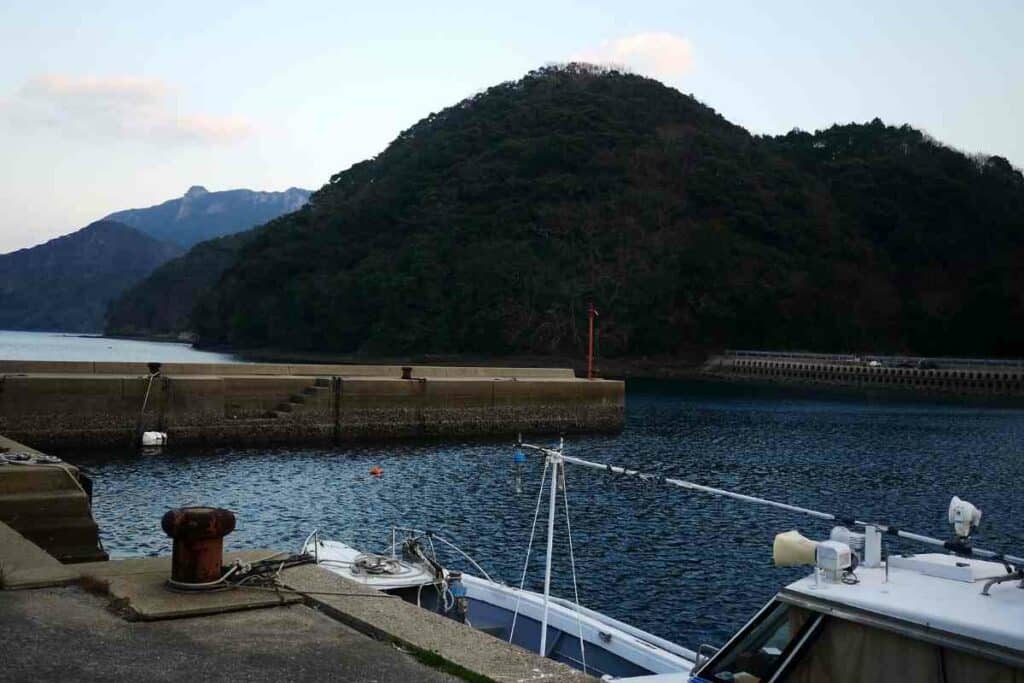 These comprise many natural reserves with beautiful beaches, tropical vegetation, and breathtaking mountain peaks.
There are also typical big-city sights like tall buildings, although they're fewer than most metropolises.
Tsushima Island is the only city on the archipelago. Its life centers around the sea, with a unique blend of Japanese and Korean cultures.
Despite its attractive offerings, the cost of living in Tsushima is incredibly low.
One-bedroom apartments go for a paltry $400 monthly. $1,000 is enough to get one person by in a month. 
Wrapping Up
There's more to Japan than Tokyo. The country has many cities that offer a cheaper lifestyle than the capital without compromising amenities and job opportunities.
The smaller cities also provide a break from the bustling and hectic lives in the big towns.
House rent is the most significant contributing factor to the cost of living in Japan. However, prices vary in different cities.
You can get an apartment costing a few hundred dollars monthly, but it'll only have basic amenities.
Most rental houses in Japan are as big as hotel rooms. Nevertheless, they cost less than American cities. 
The cost of living in Japan depends on your spending habits. Besides the estate you live on, food and transport also affect your monthly budget.
For instance, regular commuting using bullet trains is expensive. Similarly, eating in restaurants is costlier than preparing meals at home. 
Although it isn't the cheapest, living in Japan is worth trying out. If you take the time to research, you can find an affordable place to stay.