Most anime figures are made in factories in China.
However, there is a small number of them that are hand-painted.
Figures that are handmade usually have a much higher price tag than their mass-produced counterparts.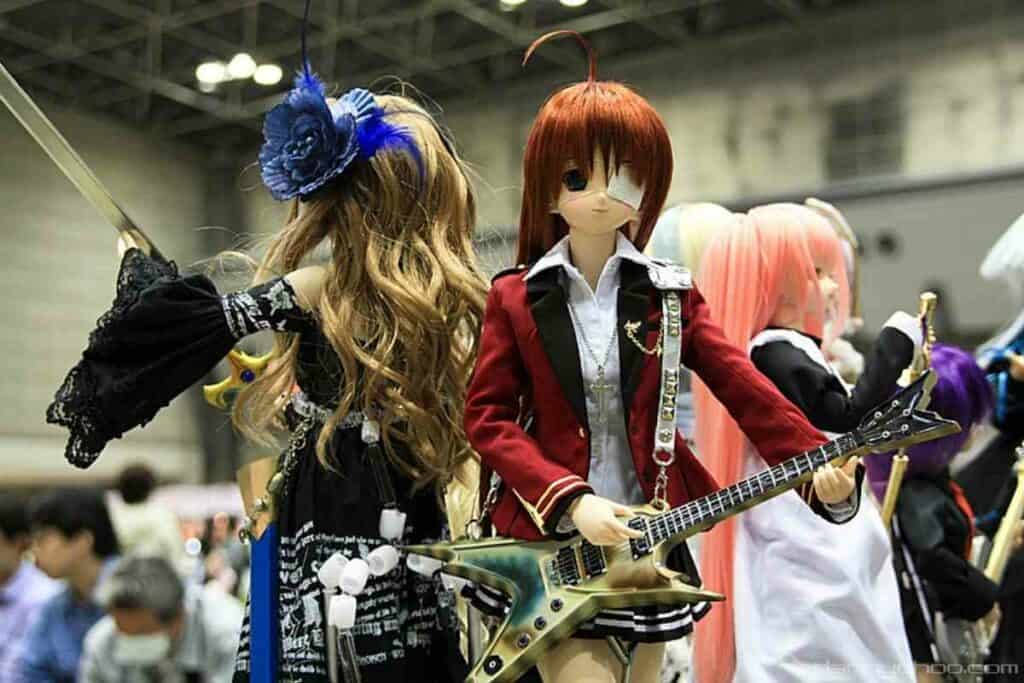 Some collectors see the extra work and care that goes into a hand-painted figure as worth the extra money.
Others believe that the quality is not always worth the high cost. So, which side is right? Let's take a closer look at both sides of this argument.
Are Anime Figures Hand Painted?
Yes, some anime figures are hand-painted. These figures are usually made by Japanese artists who have a deep understanding of the anime aesthetic.
The level of detail and care that goes into these figures are often quite high.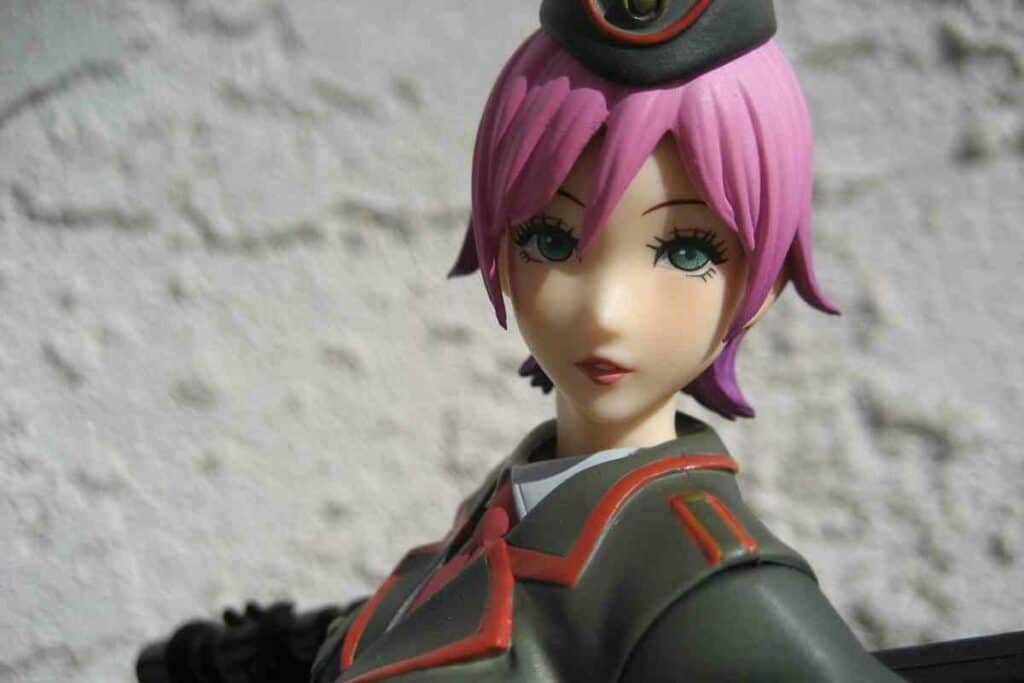 As a result, they often cost significantly more than mass-produced figures.
Some collectors believe that the extra cost is worth it, as the hand-painted figures are of a higher quality than their counterparts. Others believe that the price is too high for what you get.
Ultimately – It is up to the individual collector to decide whether or not a hand-painted figure is worth the extra money.
Companies like the Good Smile Company say a large number of their figures are painted by hand.
Others like Kotobukiya say most of their figures are made by machines but they sometimes paint by hand a few figures.
1:8 scale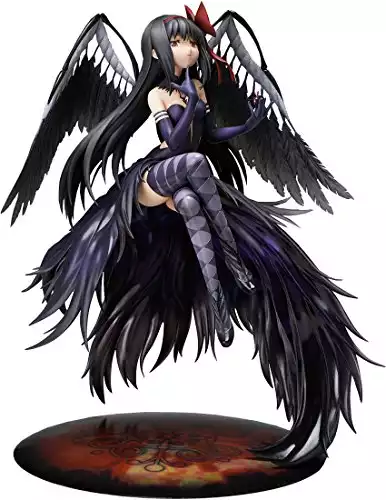 We earn a commission if you make a purchase, at no additional cost to you. Thanks!
Almost all the companies use acrylic in an airbrush for the paint job on their figures.
The reason for this is that it dries quickly, it has a glossy finish, and it can be thinned out with water if needed.
Paintbrushes are only used for detail work and for the eyes. There are a few companies that hand paint their anime figures, but not many.
Some examples of companies that hand paints their figures are Vertex and Pulchra. It is a very time-consuming process, so it's not done often.
Hand-painted VS Machine Painted
When it comes to anime figures, there is a big debate over which method of painting is better- hand-painted or machine painted.
There are pros and cons to both methods, and ultimately it comes down to personal preference.
Hand-painted anime figures are usually more expensive than their machine-painted counterparts, but many collectors feel that they are worth the extra cost.
Hand-painted figures often have more intricate and detailed paint jobs, giving them a more "lifelike" appearance.
Because they are hand-painted, each figure is slightly unique- no two are exactly alike.
Machine-painted anime figures are less expensive than hand-painted figures, but they often lack the same level of detail.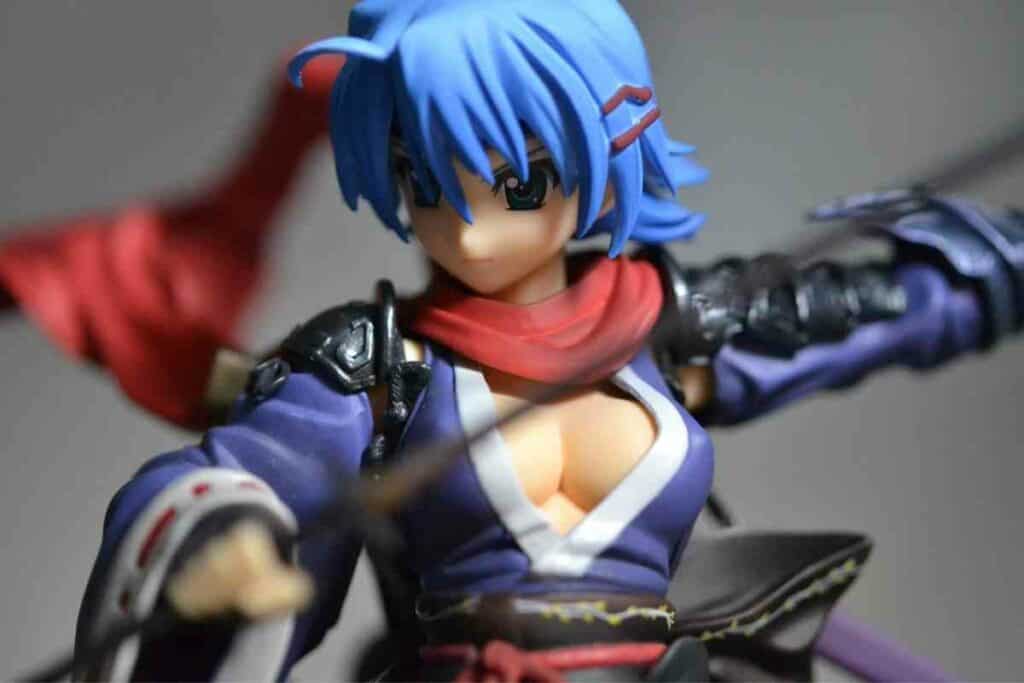 Many collectors feel that the quality of the paint job on machine-painted figures is not as good as on hand-painted figures.
However, because they are mass-produced, machine-painted figures are much more common than hand-painted figures, and therefore can be found at a lower price point.
Ultimately, the decision of whether to buy a hand-painted or machine-painted anime figure comes down to personal preference.
---
Keep In Mind: If you are looking for a high-quality, unique figure, go for a hand-painted one. If you are looking for a more affordable option that still looks good, go for a machine-painted figure.
---
What Paint Is Used To Paint Anime Figures?
There are a few different types of paint that can be used to paint anime figures. Acrylic paint is the most common type, and it comes in a variety of colors.
Acrylics are now used by most people to paint miniatures these days.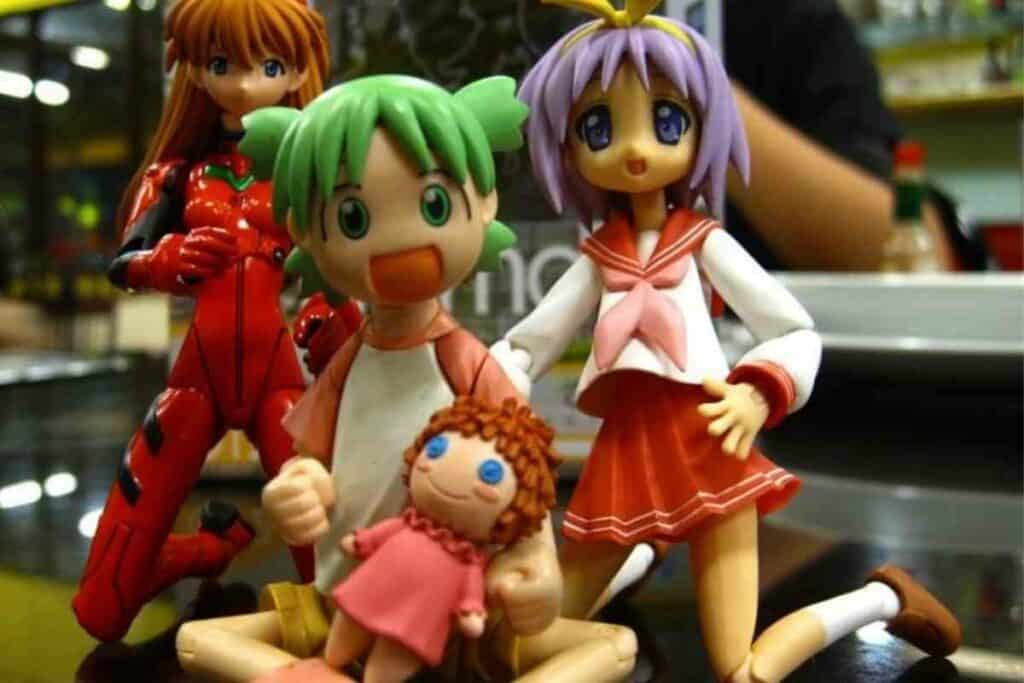 They are water-soluble, relatively cheap, and can give a good finish.
They come in various brands such as:
Vallejo
Golden
and Winsor & Newton
There are also many variations of acrylics including matt, gloss, and metallic finishes.
You don't need to use an expensive brand, I use a supermarket's own acrylics which work just as well.
8.7″ tall
TAMASHII NATIONS – Demon Slayer: Kimetsu no Yaiba – Mitsuri Kanroji
This figure stands at approximately 8.7 inches in height and includes the main body with effects. It's an officially licensed product with an affixed Bandai Namco label, ensuring it has undergone safety testing and meets all North American consumer product safety regulations.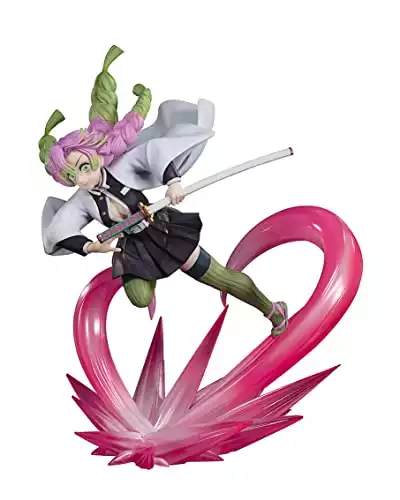 We earn a commission if you make a purchase, at no additional cost to you. Thanks!
Conclusion
Are Anime Figures Hand Painted?
In most cases, anime figures are not 100% hand-painted, but rather a combination of hand painting and airbrushing.
However, there are some artists who do completely paint their figures by hand.
Ultimately, it comes down to the preference of the artist and how much work they want to put into their pieces.
Also Read