The San'in Kaigan Geopark is one of the world's most outstanding areas of natural beauty and heritage.
This expansive geographic territory, northwest of Osaka and Kyoto, has been designated a UNESCO Global Geopark and covers the country and coastline of three prefectures.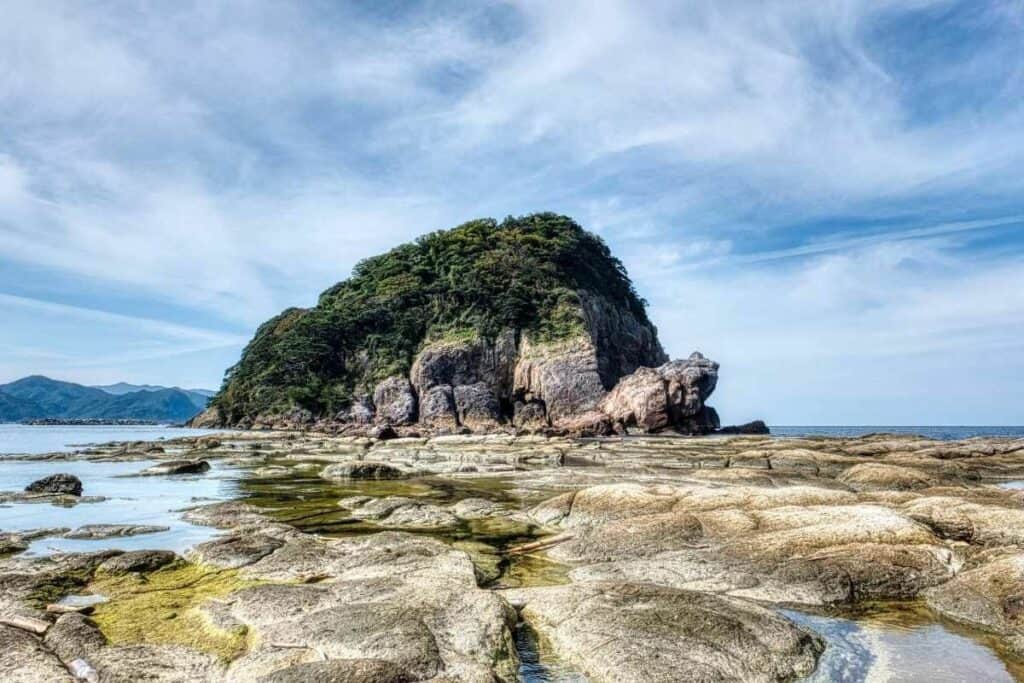 If you love the natural world, San'in Kaigan Geopark is a bucket list destination.
In this article, I share everything you need to know about this remarkable destination in western Japan. 
What is the San'in Kaigan Geopark?
San'in Kaigan Geopark is a global park that has been protected because of its unique geology and natural scenery.
This outdoor museum of terrain and geology contains diverse ancient geological sites that have been formed from sedimentary and volcanic rock, along with the plant life and animal species that have enriched this natural heritage.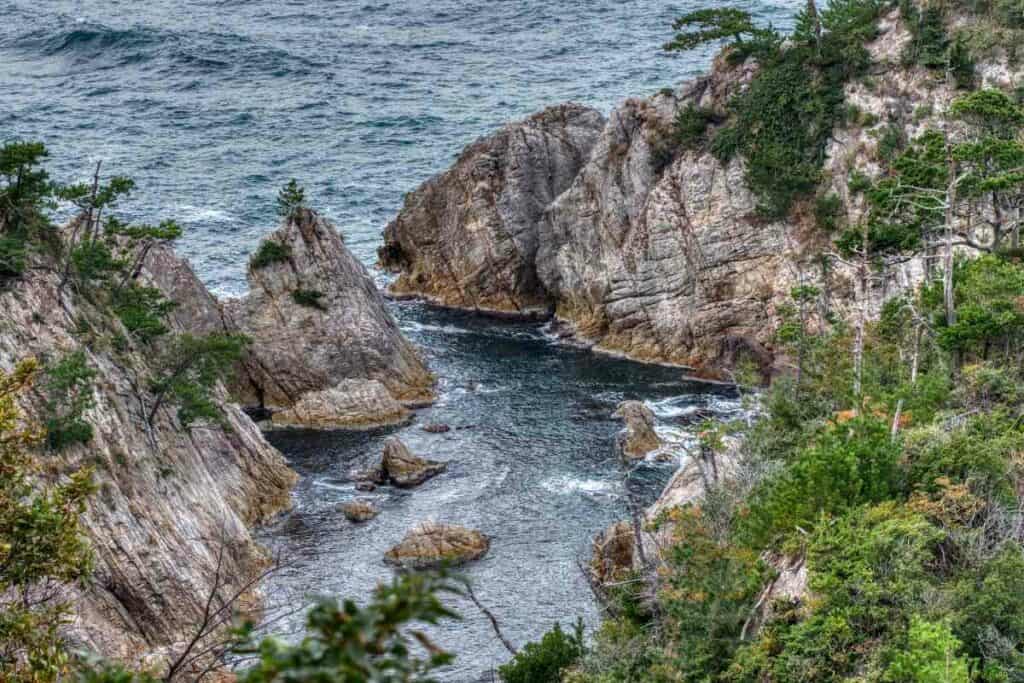 In addition, the park preserves and promotes the regions, local communities, history, and culture.
Heritage occupations like fishing, agriculture, and craftsmanship are presented and promoted along with a variety of recreational activities that draw more than 1.68 million visitors to the park each year. 
The geopark covers a territory of 2,458.44 km2, equivalent to the Tokyo Metropolitan Area.
400,000 people live within its boundaries which include three prefectures and three cities. The stunning coastline of the Sea of Japan runs along at least 75 kilometers of the park.
San'in Kaigan Geopark was first designated a Japanese geopark in 2008 and then became a UNESCO Global Geopark Network in 2010.
Since its admission into the UNESCO Geopark family, its territory has been expanded with the renewal of its designation several times. UNESCO currently runs the park. 
Where Is San'in Kaigan Geopark?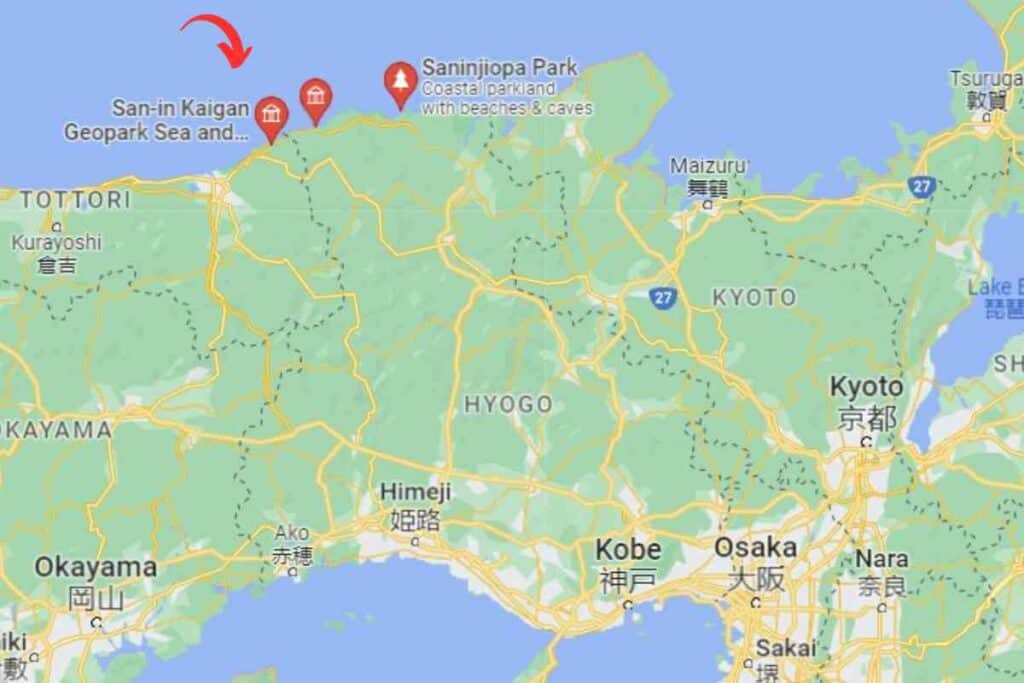 The San'in Kaigan UNESCO Global Geopark is in western Japan by the Sea of Japan.
The park spans Kyogamisaki Cape in the east, heading westward towards Kyoto and the western Hakuto Kaigan Coast.
It is 5 to 6 hours by train from Tokyo or 3 to 4 hours away from Osaka. 
Why San'in Kaigan Geopark is worth visiting 
The San'in Kaigan Geopark is one of the most beautiful parts of Japan and has a wide range of natural sites to explore.
There are hundreds of miles of excellent trails for hiking and cycling around these magnificent landmarks.
Here's why I recommend this geo park.   
Unique geographic features and landmarks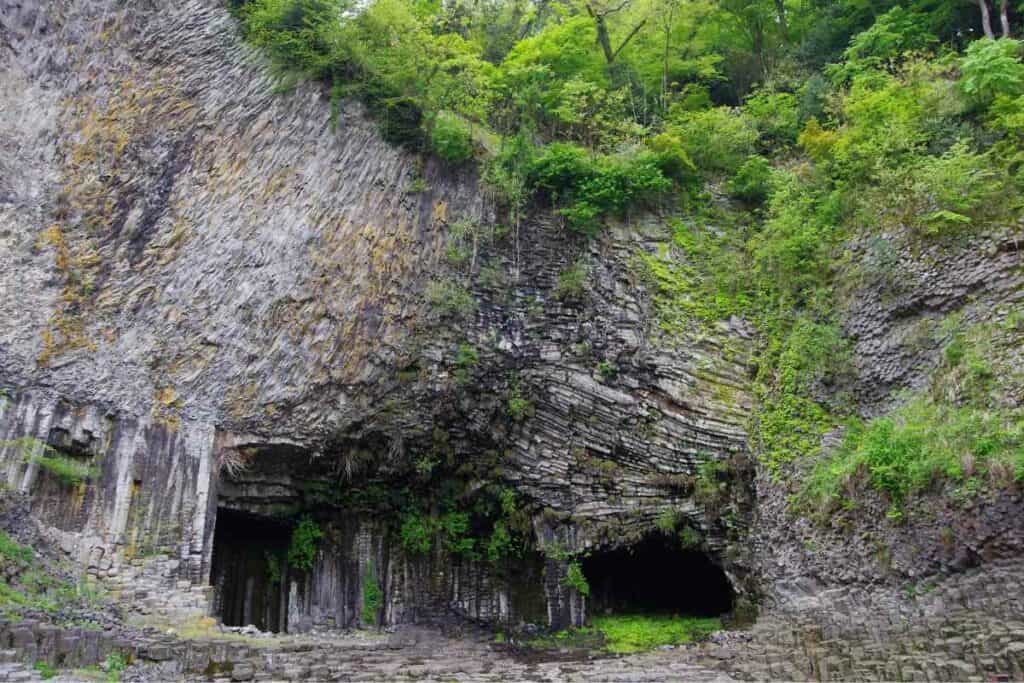 Remarkable natural landmarks of San'in Kaigan Geopark include:
The Genbudo Cave in Kinosaki. This is one of the most well-known geosites in the park and features basalt columnar joints and rocky prisms.      
Breathtaking river valleys are known as ria and a jagged dramatic coastline.
The Tottori dunes, Japan's largest dunes, and sand bars, with camel rides for visitors.
The Kannabe Volcano Group includes some of Japan's youngest volcanoes.
Tateiwa rock, known as standing rock, is an awe-inspiring 20-meter-high monolith in the Tango area of the Geopark. 
Yodono Domon Rock Cave is a sea cave you can kayak.
The Saruodaki Waterfalls, named after a monkey's tail, can be hiked.
The Gomura Faultline is a site of earthquake activity that has created a visible fault. 
The wildlife of San'in Kaigan Geopark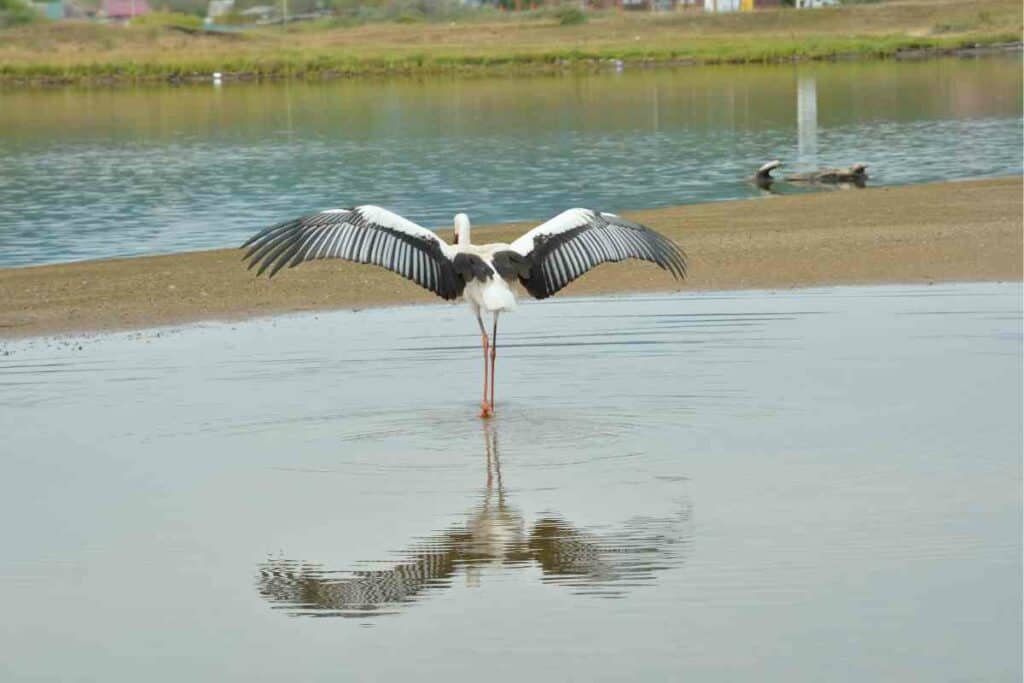 In addition, the park hosts amazing biodiversity including unique marine plants and sea algae, and rare and endangered species like:
the Rare Oriental White Storks (Ciconia boyciana)
Japanese giant salamanders
and magnificent Golden Eagles (Aquila chrysaetos) which are Government-designated natural monument. 
Fresh farm produce cultivated in San'in Kaigan Geopark
The Geopark encourages local farmers to practice organic farming to protect wildlife.
Agricultural activity in the geopark includes:
Raising Japanese black cattle (Tajima Wagyu), a breed that is unique to the region.
Melon growing in and around the Tottori dunes.
Traditional rice terraces developed in landslip areas around the villages of Sodeshi, Wasabu, and Nukita.  
San'in Kaigan Geopark's thriving fishing industry
The geopark also has an impressive fishery that supports the numerous small fishing ports along the coastline.
This makes the San'in Kaigan Geopark an amazing region for seafood including species like:
snow crab
firefly squid and Japanese flying squid
black small shrimp 
flounder
Seaweed species are also harvested. 
The snow beach of San'in Kaigan Geopark
Hokkaido Beach in San'in Kaigan Geopark has recently been made famous by photos capturing its stunning combination of snow, sand and sea.
You can read about this fascinating beach in my article, "Where the Snow Meets the Sea – Hokkaido Beach". 
What Can I do at San'in Kaigan Geopark
San'in Kaigan Geopark has many small resort locations and traditional inns which the Japanese visit to immerse themselves in nature.
The major faults in the geopark are the source of numerous hot springs that feed ancient natural outdoor baths that you can visit.
Popular onsen includes:
Yumura Onsen in Hyogo Prefecture
Kitsu Onsen in Kyoto Prefecture
Iwai Onsen in Tottori Prefecture
Skiing is also available in the Hachibuse area, utilizing a slope that has been formed from landslides.
Other tourist activities include paragliding and traditional paper making in Aoyacho, Tottori Prefecture.
Take a closer look at San'in Kaigan Geopark activities in this great video:
How do I get to San'in Kaigan Geopark?
You can access the San'in Kaigan Geopark via the JR San'in Main Line which runs along most of its length. 
Getting to San'in Kaigan Geopark from Tokyo
Getting to the western (Tottori) end of  San'in Kaigan Geopark from Tokyo takes  5 to 6 hours by train.
Take a 2.5-hour train ride on the Tokaido Shinkansen to Shin-Osaka Station
Change for the Super Hakuto limited express train (2.5 hours)
Switch to a bus heading towards Tottori Sakyu
Getting to San'in Kaigan Geopark from Osaka
You can travel from Shin-Osaka Station to Tottori Station in 2.5 hours on the Super Hakuto limited express train (2 hr 30 min).
How do I get around San'in Kaigan Geopark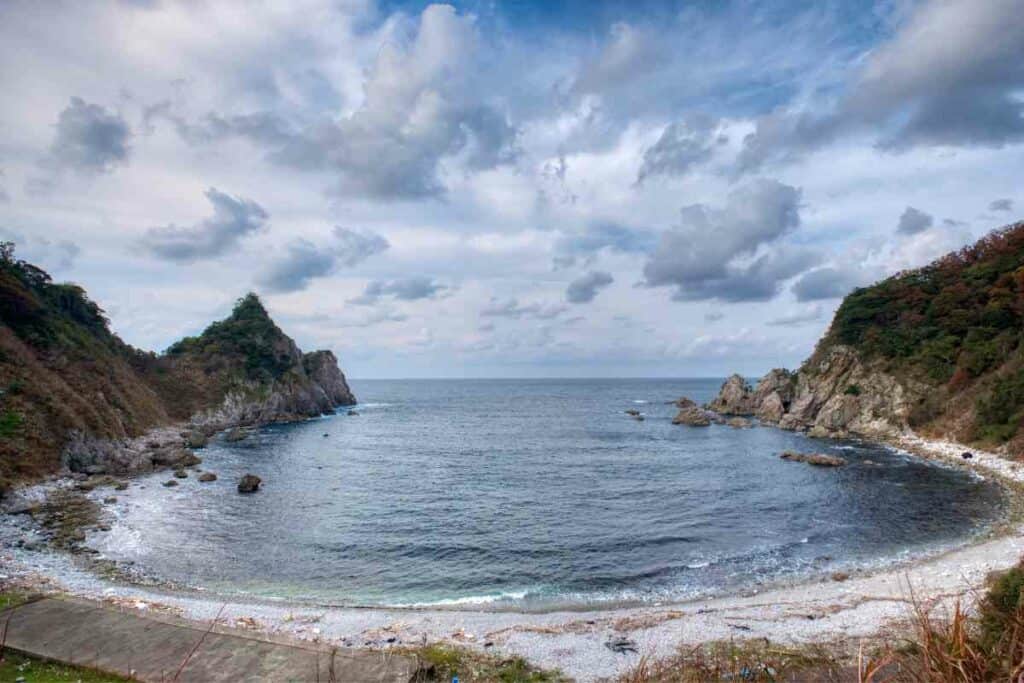 San'inkaigan National Park has train lines and numerous bus routes that cover its area.
You can also hire cars from Tottori to drive to the less accessible destination. The geopark is popular for road trips because of its beautiful coastal scenery.
Rounding Up
As you can see San'in Kaigan Geopark is packed with amazing things to see and do.
It is more of a massive region than a park or reserve and you could spend A LOT of time exploring and traveling through this idyllic region without getting bored.
If you're planning a trip to San'in Kaigan Geopark, why not check out my guide to accommodation options for access to the geopark.