Bubbly and bold Naomi Watanabe rose to fame with her hilarious parody video of Beyonce.
And like the US superstar, Watanabe is presiding over a media and fashion empire of her own with TV appearances, a viral social media presence, and her clothing line.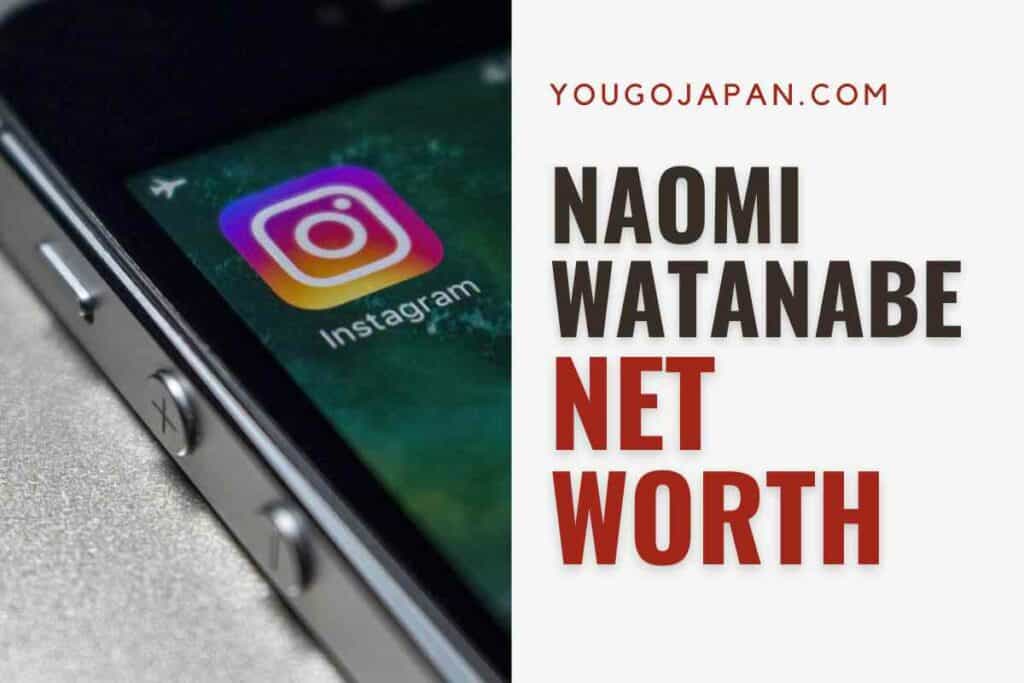 So, with so many projects, just how much is Naomi Watanabe worth?
In this article, we deep dive into the finances of one of Japan's most popular comedians. 
The net worth of Naomi Watanabe 渡辺直美
Cute comedienne Naomi Watanabe has forged an eclectic but extremely lucrative career that has placed her at the center of Japanese popular culture.
This is a conservative estimate from industry insiders because her lucrative business interests, modeling income, and fashion line are likely to have a higher asset value.
A breakdown of Naomi Watanabe's net worth
Naomi Watanabe's $5 million net worth has been amassed from a variety of sources. This talented performer is earning via the following projects:
Instagram
Naomi Watanabe is Japan's most followed person on Instagram.
She has over 9.9 million followers and climbing as people flock to stay abreast of her fabulous lifestyle.
As a leading influencer on the platform, she is likely to be earning over $15,000 per million followers every month!
J-Pop artist
Watanabe is also a popular J-Pop artist, and has been a featured artist in at least two singles:
Kira Kira (キラキラ) by Ai Carina Uemura (2017)
Kiss Me More by Doja Cat (2022)
Model
Naomi Watanabe is also in demand as a model. She champions body diversity and some of the world's leading fashion labels are lining up to work with her, including Hugo Boss, Marc Jacobs, and Fendi. She is signed to IMG models in New York.
Fashion designer
Watanabe is a fashion expert. This shrewd businesswoman has channeled her creative energies into her fashion line called PUNYUS which she launched in 2018. PUNYUS translates to 'chubby' in English. 
PUNYUS is a size-inclusive fashion line that goes up to size 6 XL, a rare thing in Japan. The plus-sized clothing line features up-to-the-minute fashionable and quirky designs.
PUNYUS has enjoyed massive sales through its collaborations with various Japanese brands including the restaurant Saizeriya, Sailor Moon, and Tokyo Disneyland. 
Naomi Watanabe 渡辺直美 biography
Naomi Watanabe has a Japanese father and a Taiwanese mother.
She was born in Taipei but the family moved to Ibaraki, near Tokyo where her mother raised her, speaking in broken Japanese.
Her family was keen for Watanable to get an education, job, and marry well but she was forthright about becoming a comedian and began training in this craft at age 18. 
In 2008, Watanabe released a parody video of herself imitating the artist Beyonce. This video went viral, catapulting her to fame and earning her the nickname 'the Japanese Beyoncé'.
The outlandish performance shocked and intrigued the normally conservative sensibilities of Japanese society.
Watanabe has continued to challenge the cultural norms throughout her career as she is at least twice the size of the average Japanese woman. A lot of her work promotes body positivity.
Naomi Watanabe continues to do her funny impersonations, with appearances with J-Pop artists and live shows. She has also performed in the musicals Fame and Hairspray.
Other guest appearances by Watanabe include:
Saturday Night Live Japan
The anime movie Crayon Shin-chan: Very Tasty! B-class Gourmet Survival!!
Voicing the role of Ashima in the Japanese language dub of the Thomas & Friends
J-Drama Followers from Netflix
Watanabe's most recent project is a podcast where she travels around the United States.
Episodes of Naomi takes America are currently being broadcasted on Spotify and Watanabe appeared in Us Weekly.
Naomi Watanabe 渡辺直美 personal life
Apparently, Naomi Watanabe is single. It is not known if she has had any previous relationships or children.
At 35, she appears to be enjoying life and her fame without that special someone.
Facts about Naomi Watanabe 
Naomi Watanabe was one of Time Magazine's 25 most influential people on the internet in 2018.
Watanabe is a brand ambassador and collaborator with the Japanese makeup brand Shu Uemura. Their latest collab launched in July 2019.
Naomi is a big fan of the Japanese restaurant chain Saizeriya which serves Italian-style dishes.
Watanabe has modeled for Gucci and Kate Spade in America.
Growing up Watanable immersed herself in the Japanese 'gal' culture rather than 'Harajuku' or cosplay.
Naomi Watanabe quote
"It's important to embrace yourself as you are. No one's perfect, but some people don't realize that still."
Rounding up
Naomi Watanabe has had great success in breaking cultural barriers for plus-sized women in Japan.
Her funny, fashionable approach to entertainment has earned her a huge following that has laid the foundations of her rapidly rising net worth.